Unfortunately this is the third time I'm writing about Aman's gift card promotion. Not because I want to, but because Aman keeps changing the terms. This has gone from a great deal for any Amanjunkies, to a hard pass (at least for me)…
Anyway, lately we've seen a lot of travel brands get creative when it comes to generating revenue. With so many businesses having liquidity issues, we're seeing companies offer a deal if you pay now for travel later.
In particular, we've seen lots of hotel brands sell discounted gift cards or stay certificates for future stays. Luxury hotel brand Aman is the latest group to offer a bonus when you buy a gift card now.
Aman offering 20% bonus on gift card purchases
Between July 15 and July 31, 2020, Aman is offering a 20% bonus when you purchase a gift card.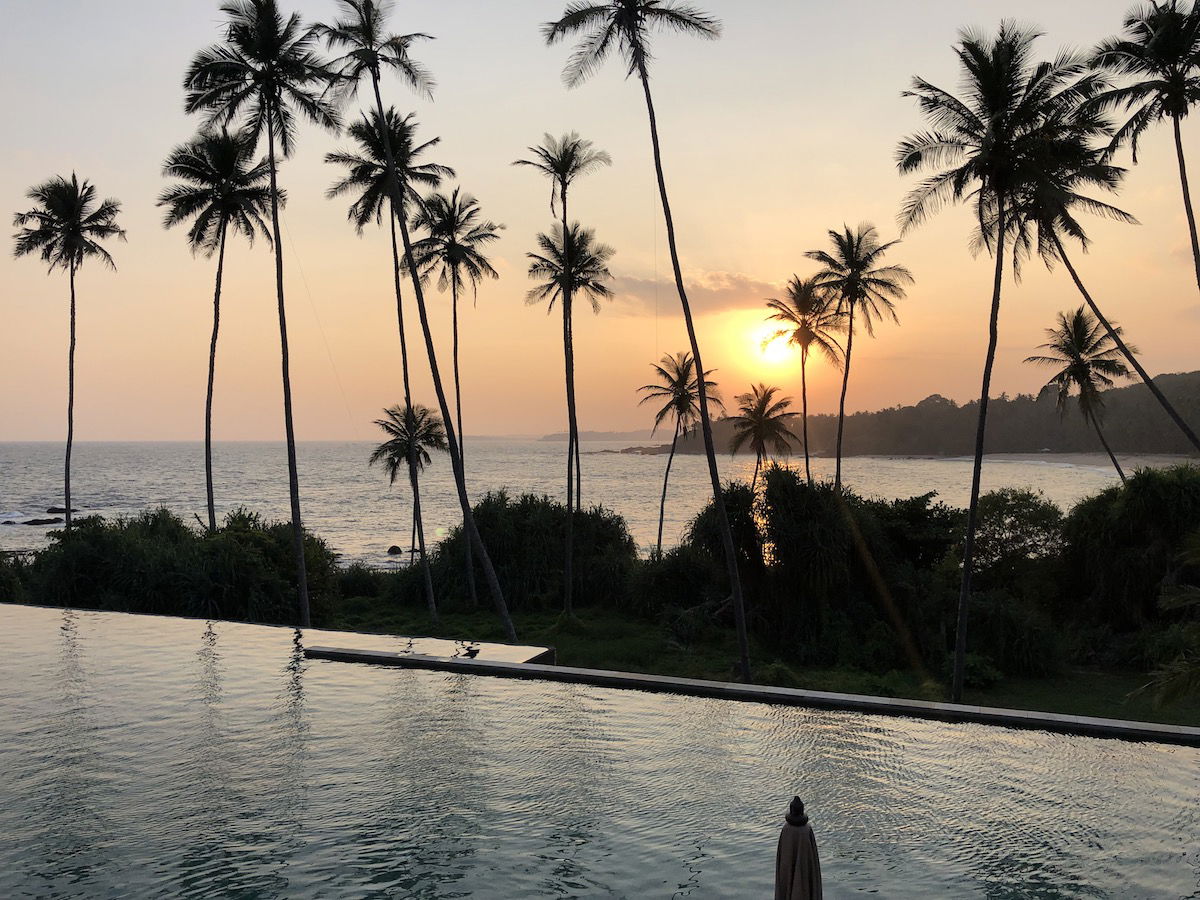 Amanwella
As you'd expect, there are some terms to be aware of, and they're way more restrictive than they were when the promotion was first announced. And heck, they're now even way more restrictive than when the terms were changed the first time around.
First, these are Aman's general gift card terms (this applies to the "base" gift card purchase, and not to the 20% in bonus value you're given):
Gift cards are valid for three years from the date of issue
You can purchase gift cards in amounts ranging from $10 to $25,000
Gift cards are issued in USD, and will be converted into the appropriate local currency at the hotel's exchange rate (you may lose a couple of percent on this, since they often don't use the "fair" conversion rate)
Gift certificates can be used at all Aman properties, except those in China, and towards anything from room rate, to spa treatments, to dining
Gift cards can be delivered electronically, either by email or SMS
Then there are additional restrictions for the 20% bonus offered on the gift cards. First of all, the 20% bonus gift cards can be used at the following properties:
Amankora, Amansara, Aman Villas at Nusa Dua, Amandari, Amankila, Amanjiwo, Amanwana, Amanbagh, Aman-i-khas, Amantaka, Amangalla, Amanwella, Amanpulo, Amanpuri, Amanjena
This excludes many of Aman's popular properties, including those in the US and Caribbean. I actually feel like the list mostly includes properties that may be difficult to travel to in the next year due to immigration restrictions.
Then there are the following additional terms for the 20% bonus:
The 20% additional value on gift cards can only be used for new reservations booked directly via aman.com, Aman contact centers, or made directly with Aman hotels
The additional value cannot be used in conjunction with any other offer, promotion, negotiated benefit, or agreement, or rate published, pre-booked, or pre-paid outside of Aman channels
Only one 20% bonus gift card may be purchased per guest
If used for accommodation, it may only be redeemed for reservations made after July 15, 2020, at the same limited Aman properties listed above
The 20% bonus gift card is only valid for 12 months from when it's issued (this is a new restriction)
At first this was a great promotion, but at this point the updated terms have turned this into a deal that I just can't recommend anymore. The base gift card is valid at most Amans, but is only valid for three years.
Meanwhile the 20% bonus gift card is only valid at some properties, only for 12 months, only on new reservations, and can't be combined with other offers or promotions (though it's not specified what exactly that means).
Aman has certain rates bookable directly online that include perks like breakfast, etc., and I would assume these aren't intended to be excluded. Or would that be considered an offer or promotion?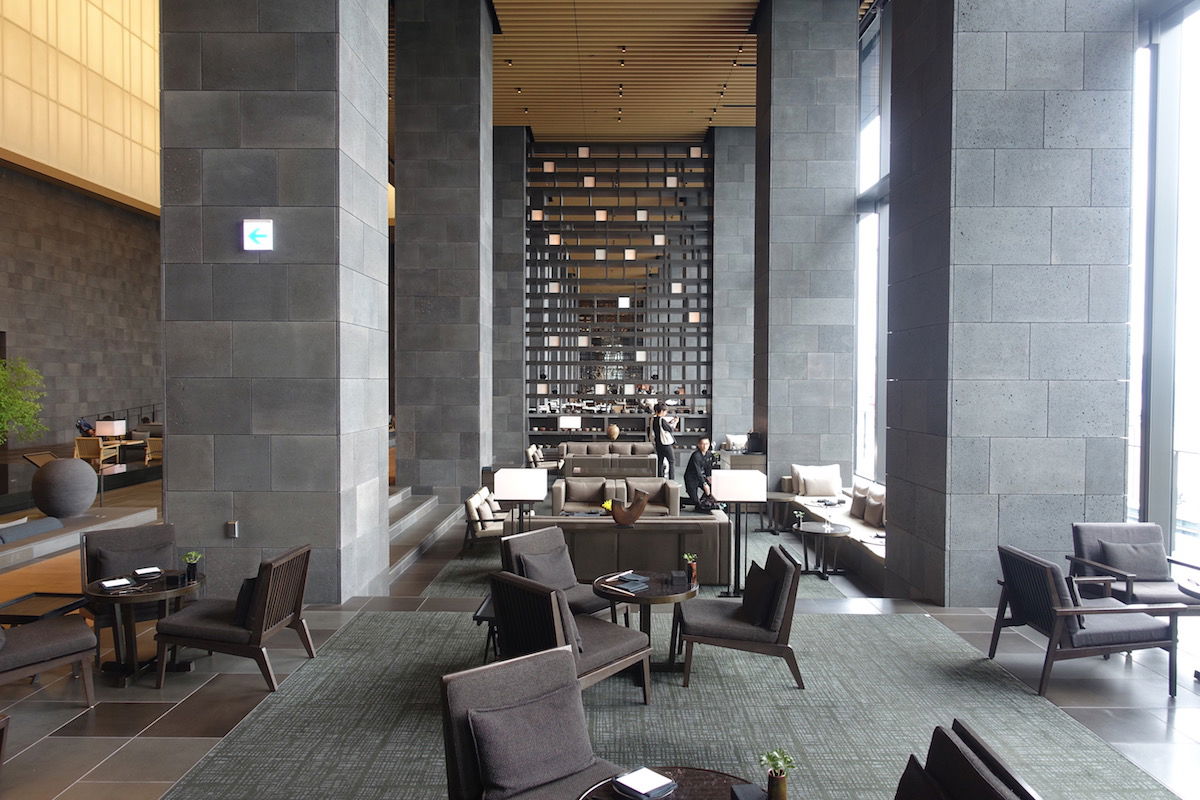 Aman Tokyo
This isn't how you run a promotion…
We've seen a lot of hotel brands offer deals on gift cards in light of the current environment, but Aman has handled this the worst. The terms have now been updated twice, the promotion dates have been changed, and these gift cards are now laughably restrictive.
It's totally fine if this is what they had published to begin with, but to change terms twice — including once after launching the promotion, and then pulling it — is poor form, if you ask me.
I'd expect more for Aman, especially given the rates they charge for hotel stays.
What is Aman?
For those of you not familiar with Aman, the company operates 30+ uber-luxurious boutique resorts in 20+ countries. While Aman has some city hotels, most of the company's hotels are nature-focused, and a bit off the beaten path.
As is the case with all hotel brands, not all properties are created equal. I've been fortunate enough to stay at some phenomenal Aman properties, and in particular liked Aman Tokyo, Aman Sveti Stefan, Amanzoe, and Amankila. I've also stayed at Amanemu, Amanwella, and Amangalla, which were good, but not of the same caliber, in my opinion.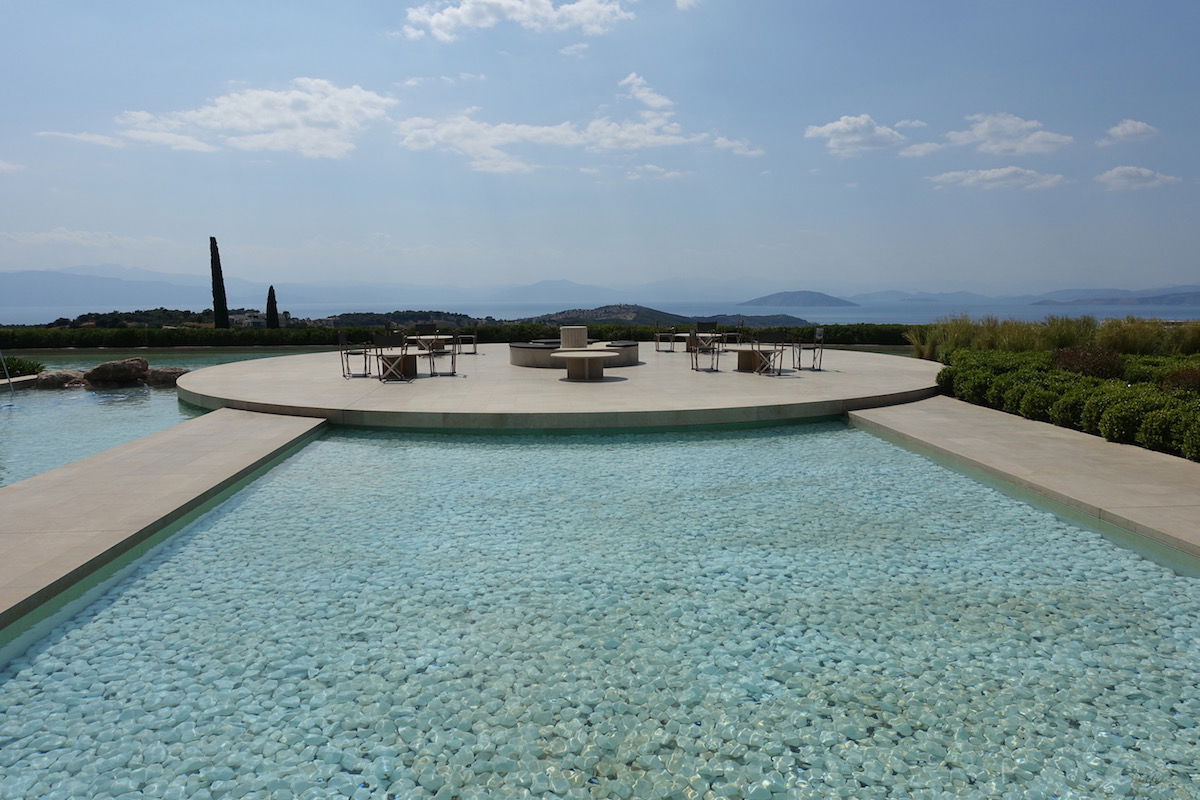 Amanzoe
Bottom line
I've never seen Aman offer a bonus on gift cards before, so at first I was excited about this. However, now that the promotion has been changed twice, and given that bonus gift cards are only valid for 12 months at select properties, I can't in good faith recommend this promotion anymore.
I suppose if you know you'll be able to go to one of the eligible bonus gift card properties in the next year then it could make sense, but they're mostly in countries with borders that are closed to most travelers.
It's very disappointing to see how Aman has handled this promotion.
If I were to buy a luxury hotel gift card this month, I'd consider that Explora is offering a 50% bonus on purchased gift cards, so if you like both brands, Explora's offer is so much better. Not only is a 50% bonus much bigger than a 20% bonus, but Explora's deal also isn't as restrictive.
Anyone else disappointed to see the way Aman has handled this gift card promotion?
(Tip of the hat to Mike K)