Want to receive extra benefits for your stay at Amangalla, including complimentary breakfast, a space available room upgrade, a property credit, and more? Contact [email protected] for more details. He may even be able to help if you already have a stay booked.
Amans are my favorite hotels in the world. I find that the group consistently delivers an experience that's unparalleled, and I'll go out of my way to stay at Amans, and will even plan trips around them.
It's not just that all of the hotels are stunning, and that they have amazing service, but they're also consistently in unique locations that don't disappoint.
There are two Aman properties in Sri Lanka, and we were excited to check both of them out.
Booking Amangalla
Amans most definitely aren't cheap, and even the ones in Sri Lanka are no exception. We spent a total of seven nights at the two Amans — three at Amangalla, and four at Amanwella.
Our nightly rate at Amangalla was ~700USD.
However, we booked the Fort & Beach Journey, as they call it, which came with some extras. Since we were spending seven nights between the two hotels, we received the following:
Daily breakfast
Afternoon tea
Guided tour of the Fort
Sandalwood facial for her and a traditional shave for him at Amangalla
Visit to the Handunugoda tea plantation (during complimentary inter-resort journey)
Visit to Mulgirigala Rock Temple and one 60-minute Amanwella massage for two at Amanwella
Daily choice of lunch or dinner (excluding alcoholic beverages)
So obviously this was still really expensive, though we ended up spending very little beyond the room rate, given all that was included.
Getting to Amangalla
Amangalla is located in the town of Galle, Sri Lanka, which is about a two hour drive from Colombo. We had the hotel pick us up at the airport, for which the hotel charges 195USD.
I was impressed by the quality of the road — there's an incredible highway (it's brand new and empty) for the first two thirds of the trip, and then the last third of the trip is more in line with what you'd expect driving around Sri Lanka.
But overall the transfer was much easier than I was expecting.
Amangalla basics
Amangalla is located within the walls of the Galle Fort, which is a 17th century Dutch fort and a UNESCO World Heritage Site.
The hotel has quite a history. The complex was originally built in 1684 as the headquarters fo the Dutch commanders. Then under British rule it changed hands.
In 1865 it was converted into the New Orient Hotel, before finally being converted into an Aman in 2005.
I love the architecture of the hotel, and they did a fabulous job maintaining the essence of the building while still giving it most of the comforts you'd expect nowadays. Amangalla is also right in the center of town, so you can easily get anywhere on foot.
Amangalla exterior
Amangalla room
Amangalla has just 28 rooms, and given what an old building this is, no two rooms are identical. We just booked the entry level room, and I think that's exactly what we got. We were assigned room 31, which was back in the hotel's garden, right next to the pool.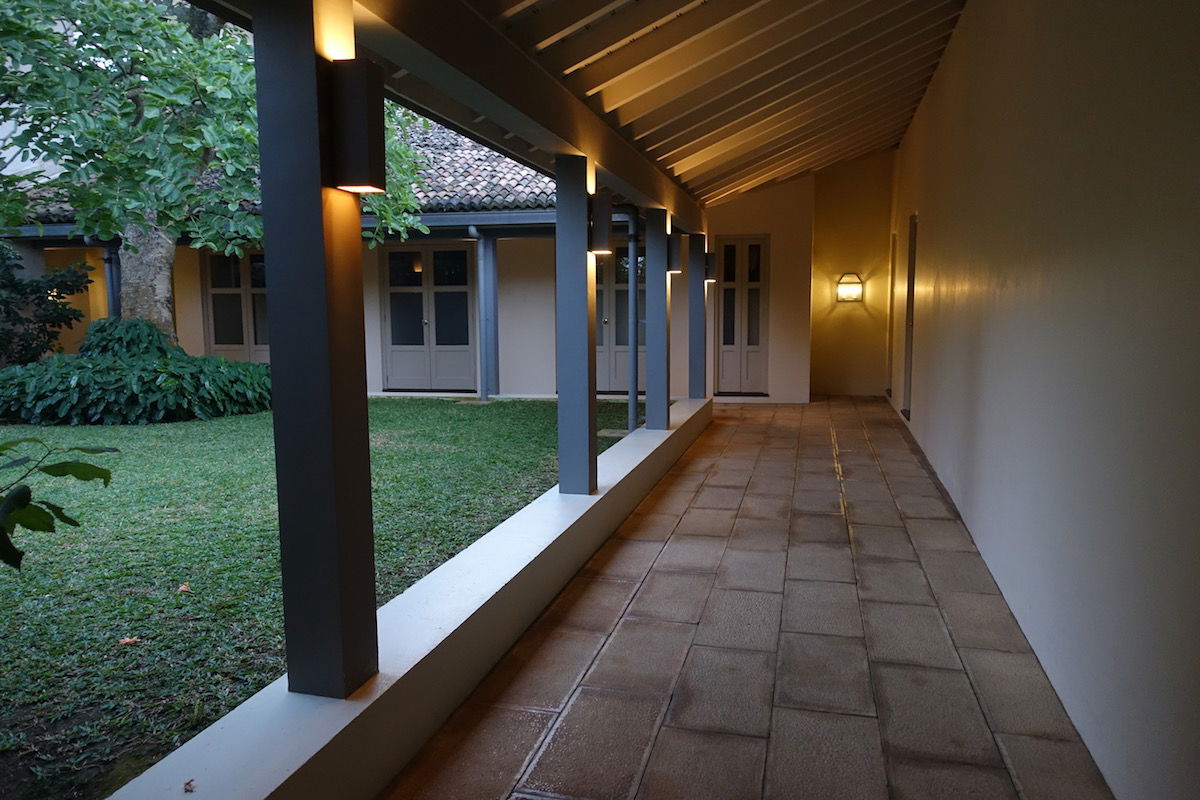 Amangalla walkway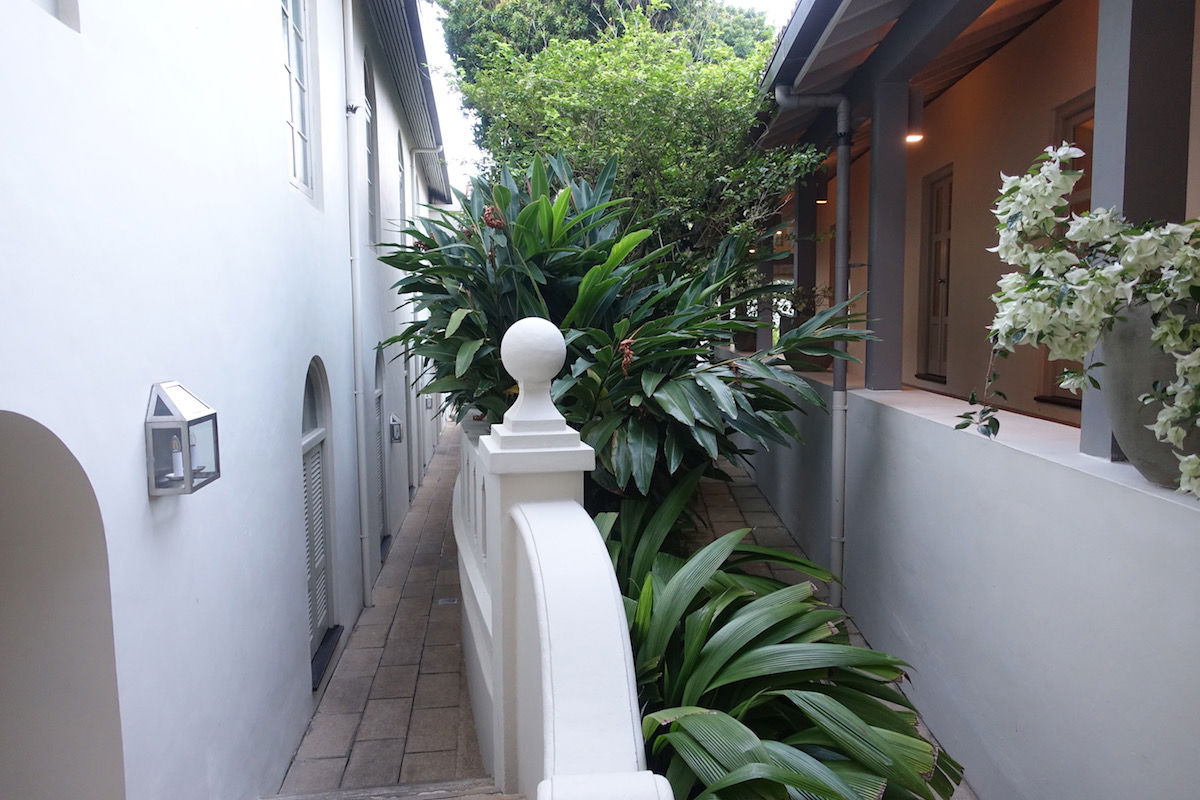 Amangalla walkway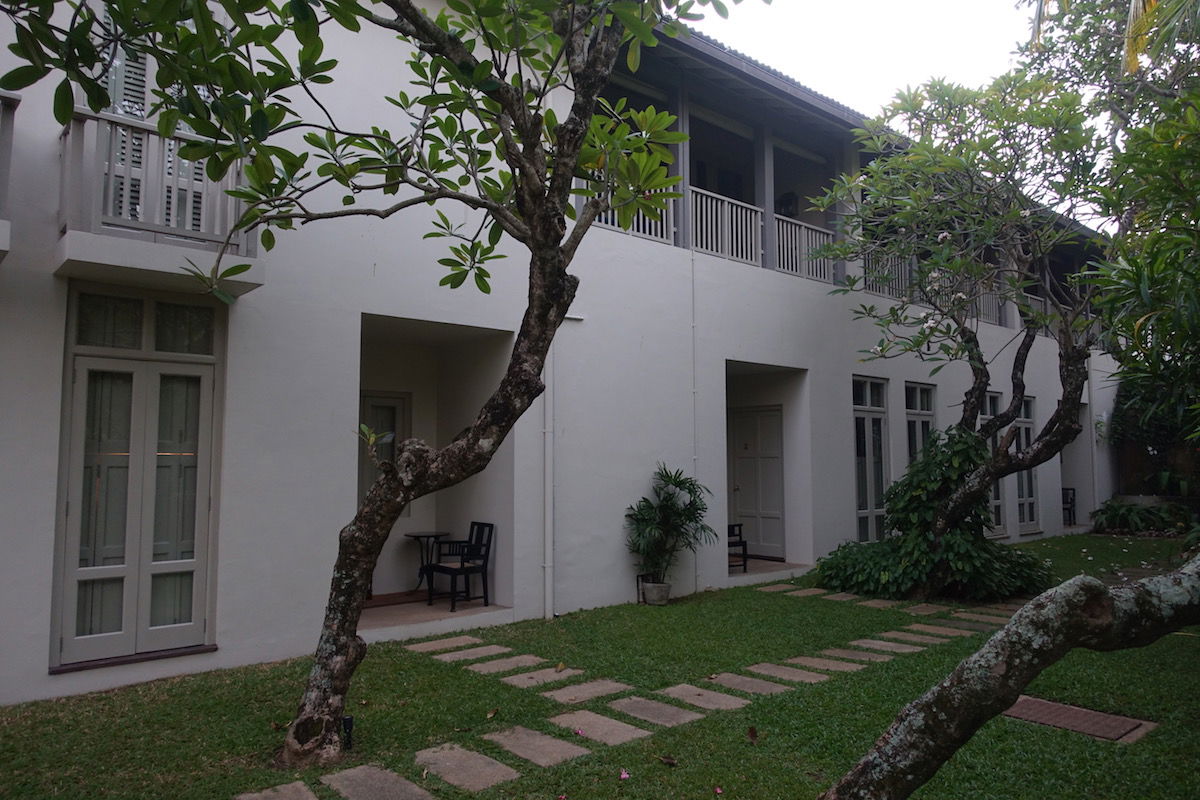 Amangalla room exterior
At the door to the room was a chair along with a side table. I can't imagine actually sitting out there, but…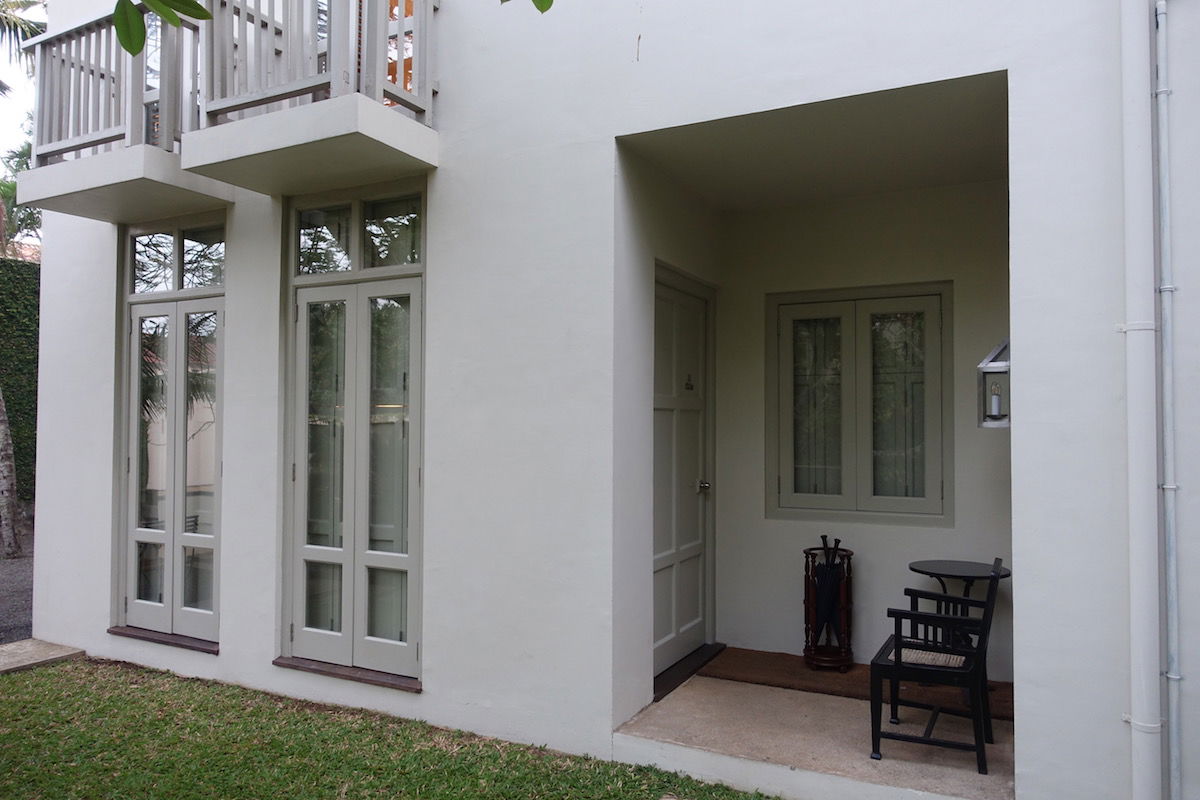 Amangalla room exterior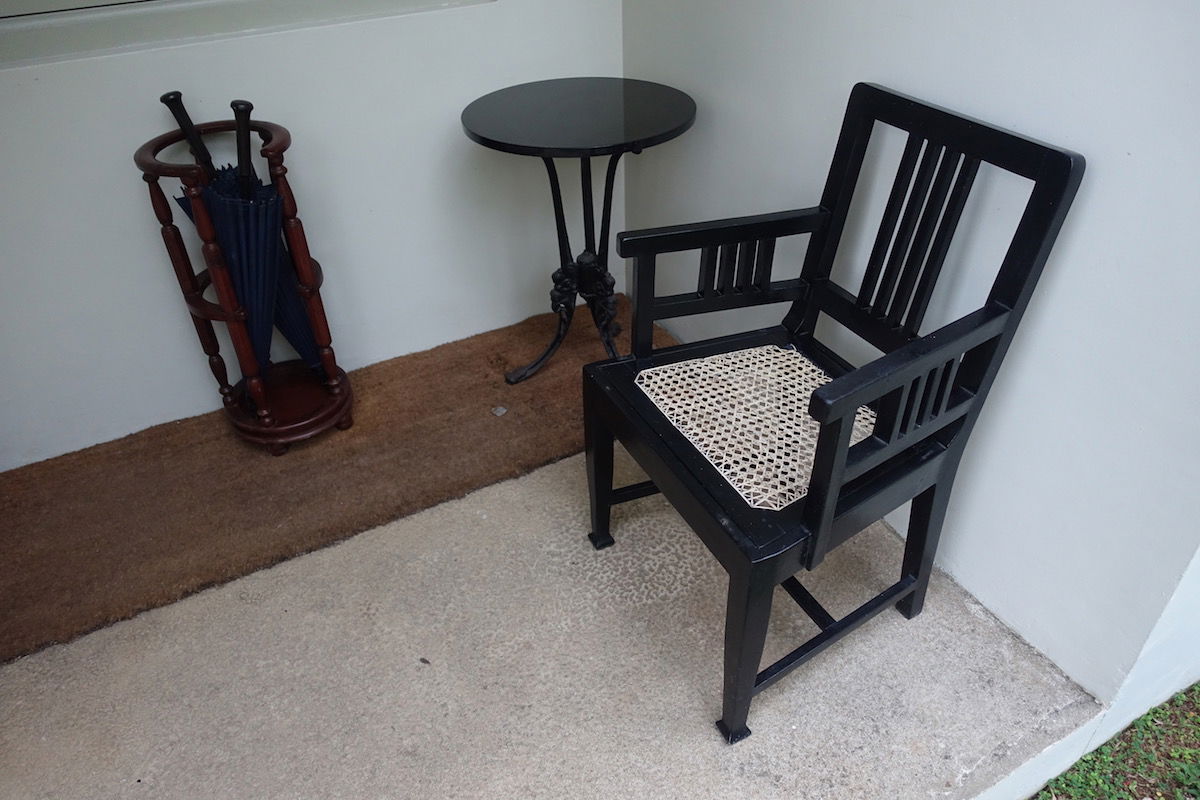 Amangalla room exterior
I loved the classic colonial style design of the room. While the room wasn't huge, it was more than sufficient. There was a comfortable four-poster bed in the middle of the room.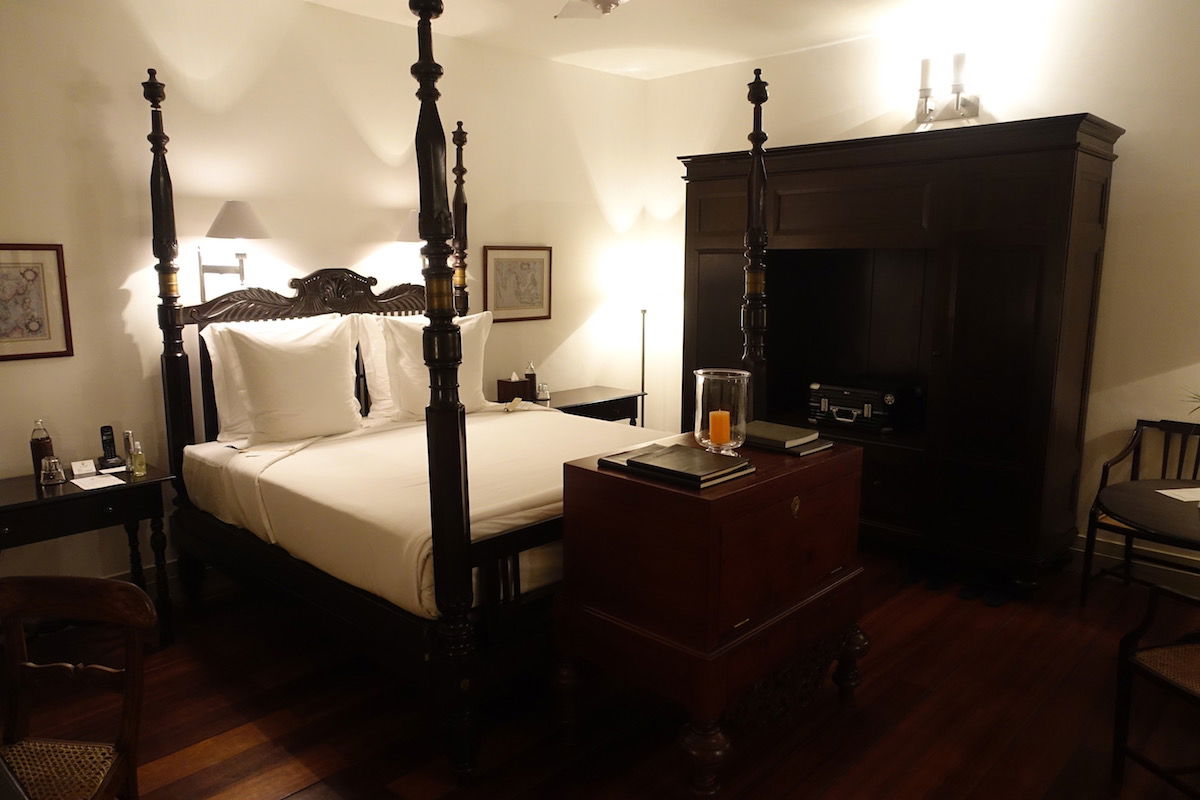 Amangalla bedroom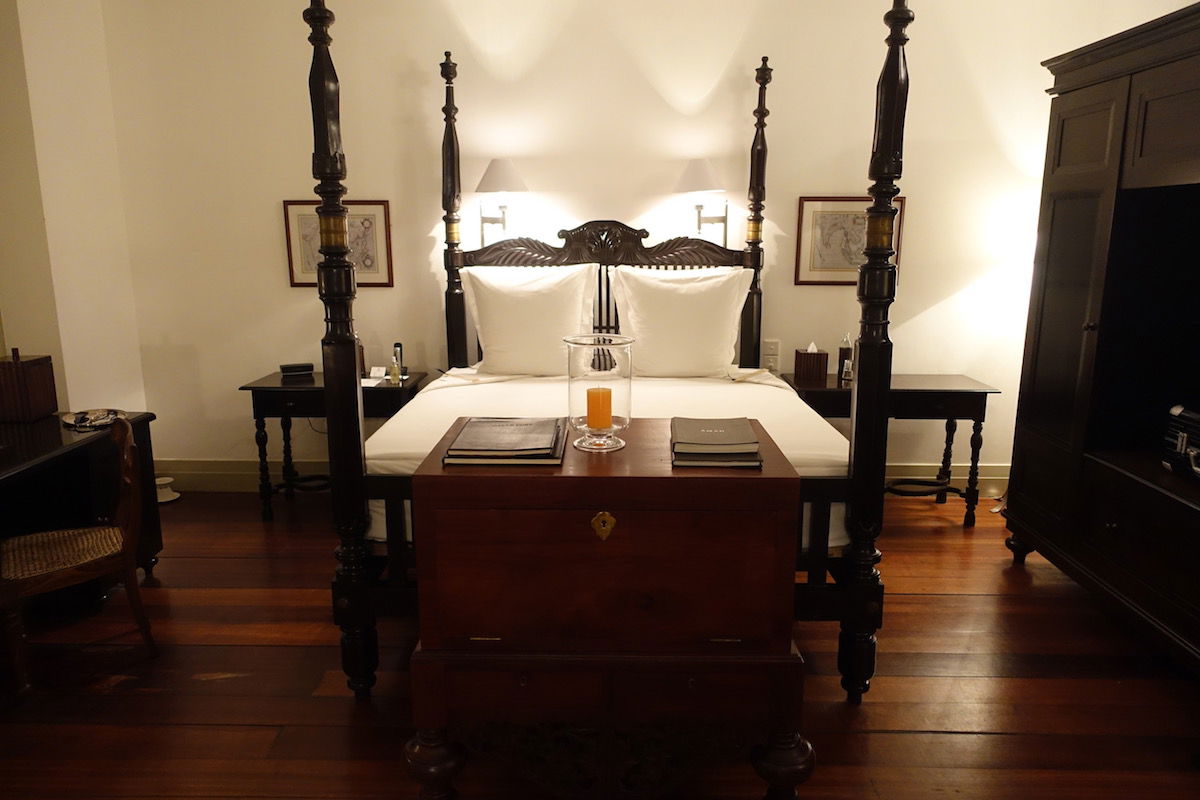 Amangalla bedroom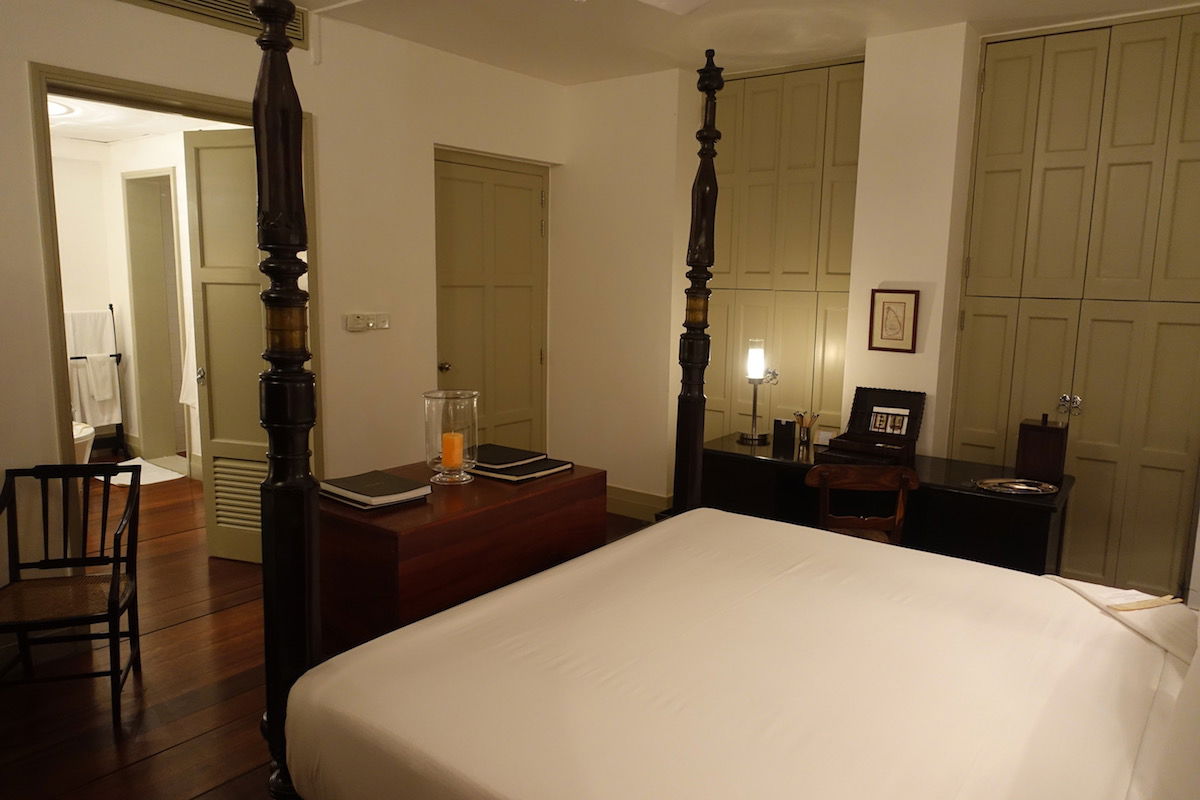 Amangalla bedroom
Along one side of the room was a desk with a chair.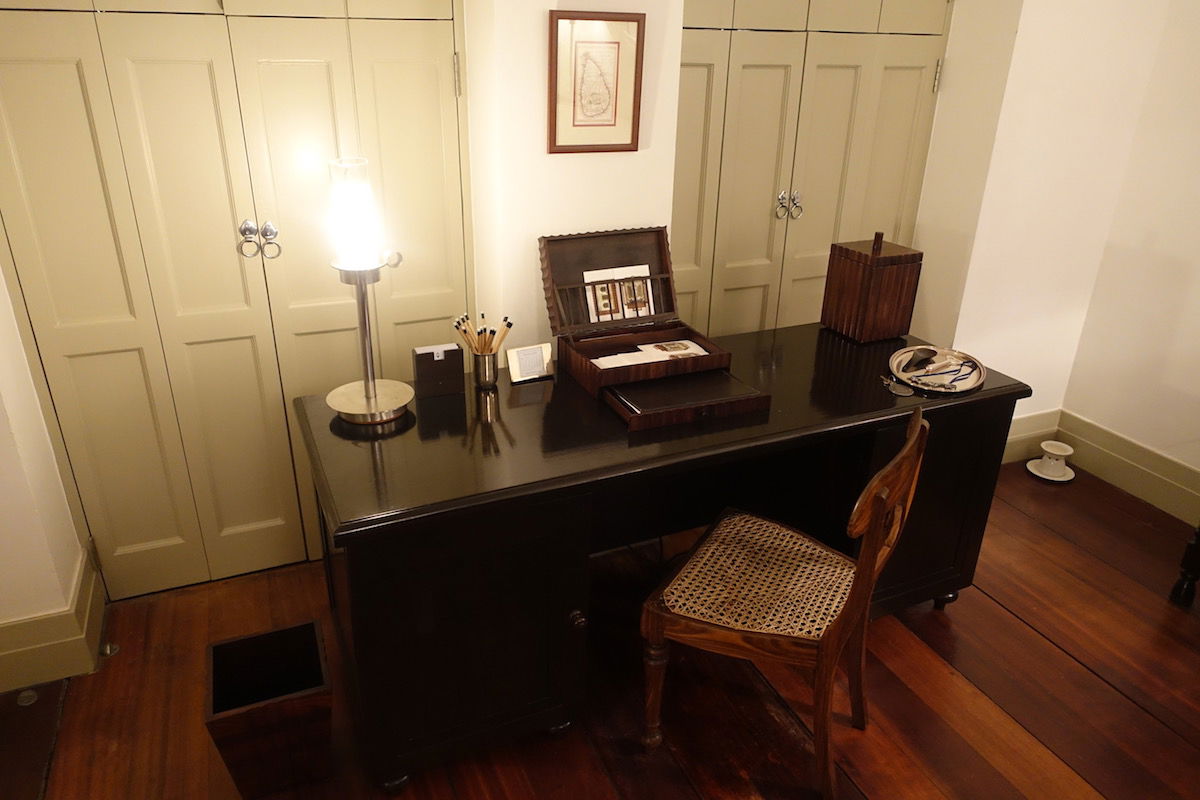 Amangalla room desk
On the other side of the room was a table with two chairs.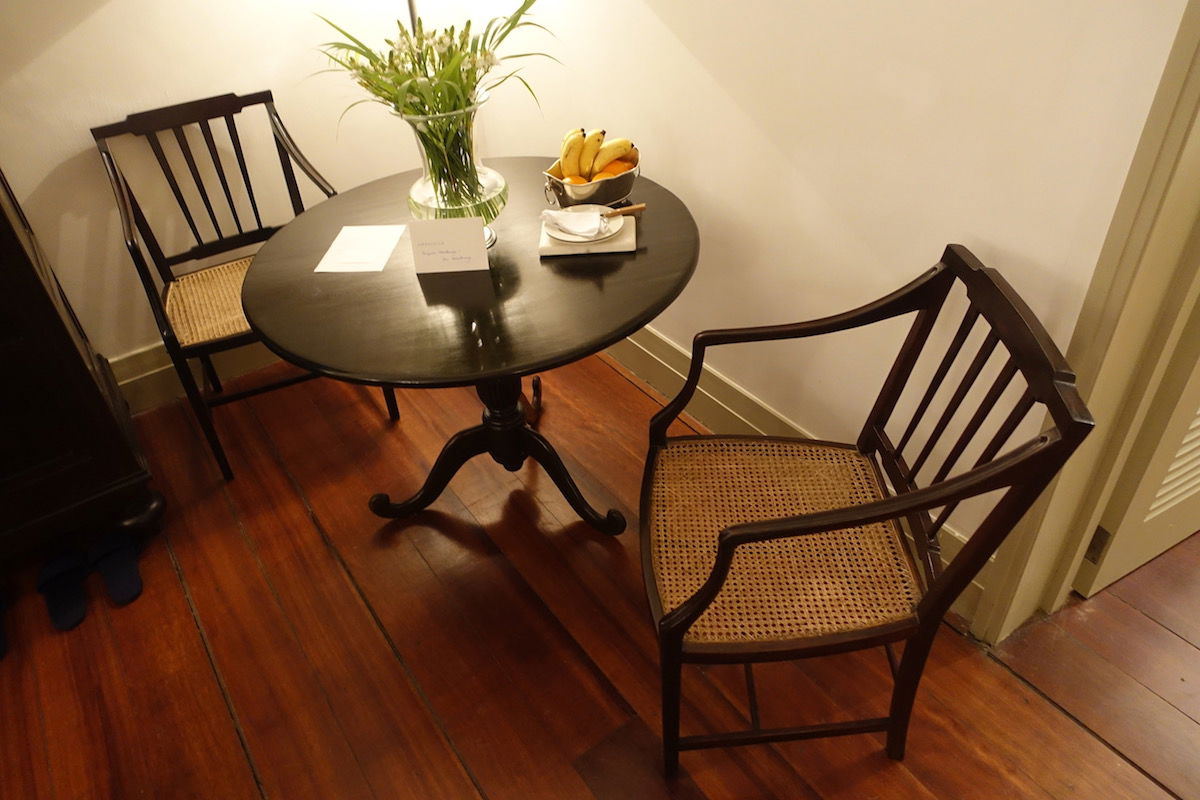 Amangalla room table
Waiting on the table was a fruit plate as a welcome amenity, along with a letter.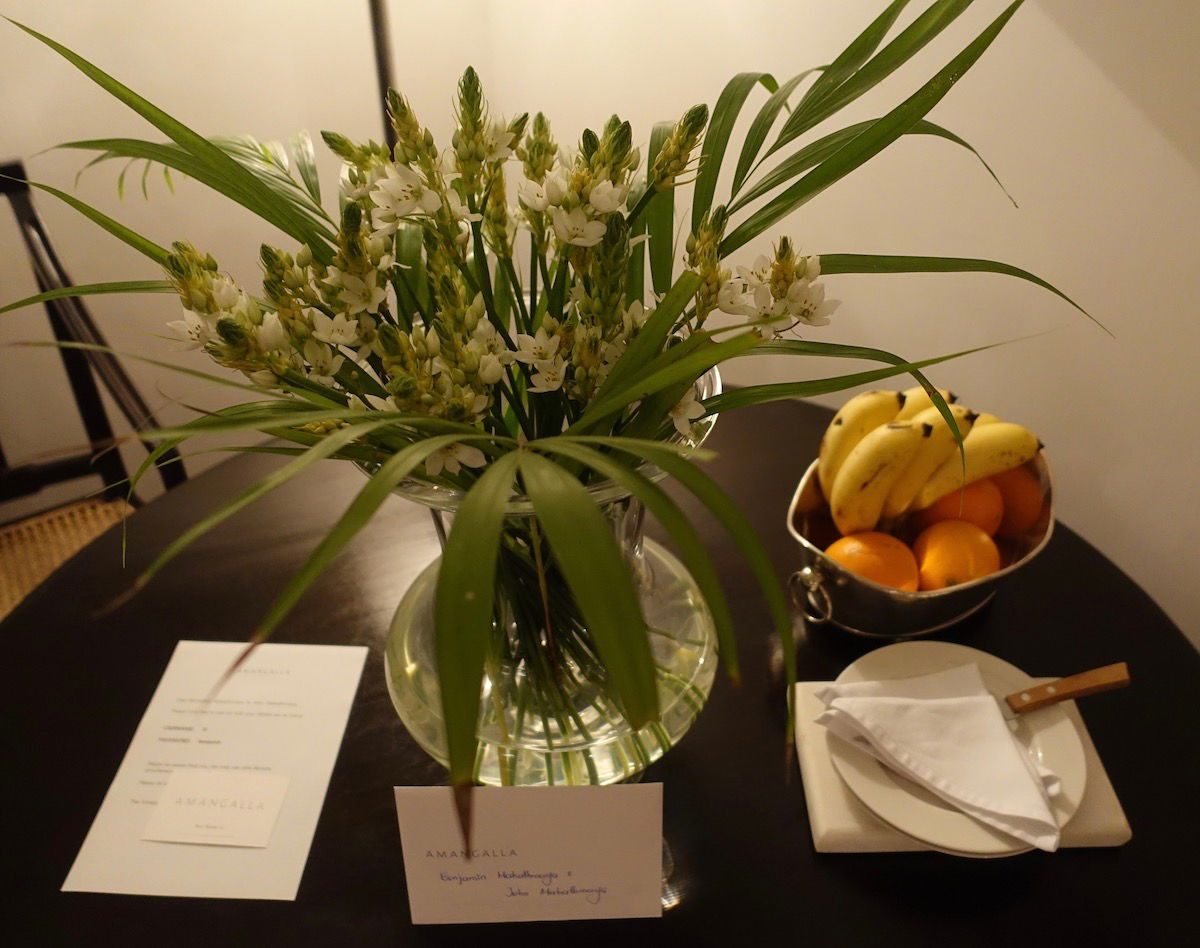 Amangalla welcome gift
The room also had a minibar. As is standard at Amans, the soft drinks in the minibar were complimentary, while the alcohol was chargeable.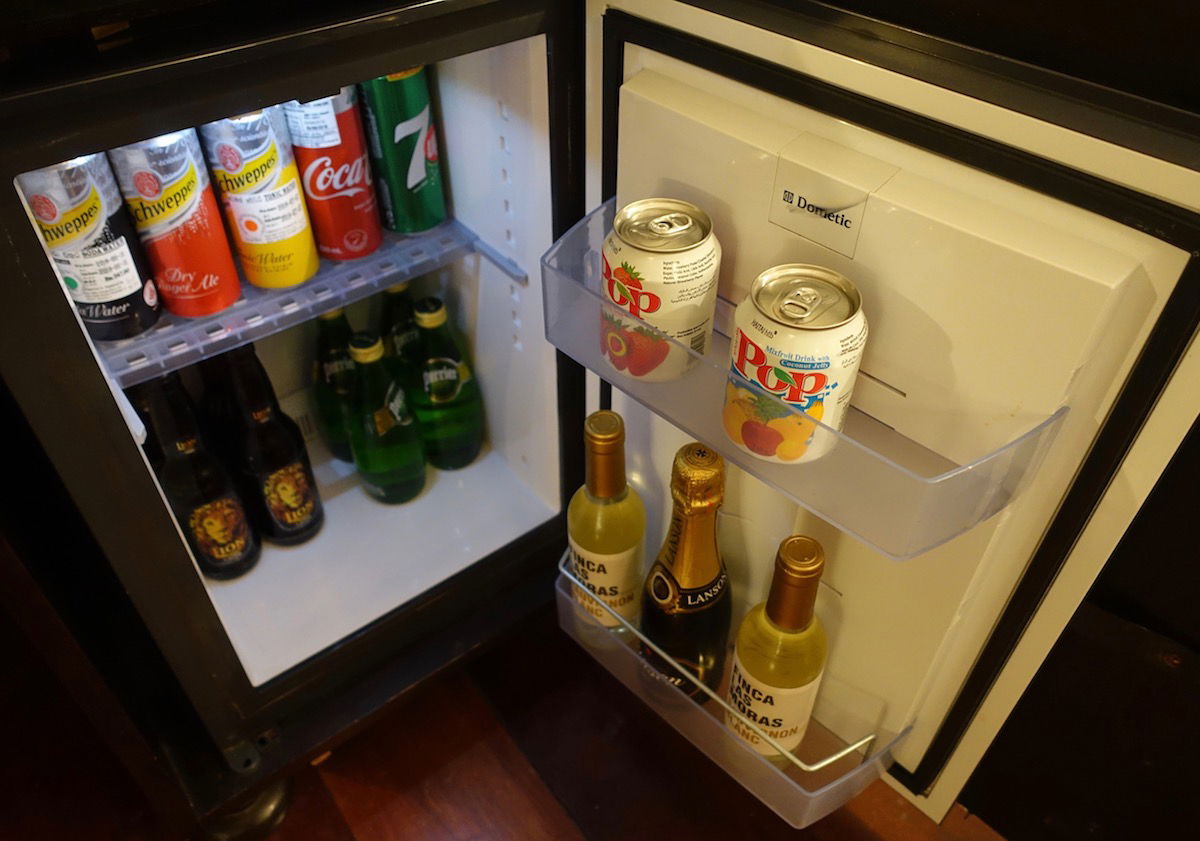 Amangalla minibar
There were doors separating the bedroom from the bathroom, as the bathroom was almost as big as the rest of the room. It had double sinks, a soaking tub, a walk-in shower, and a toilet in a separate room.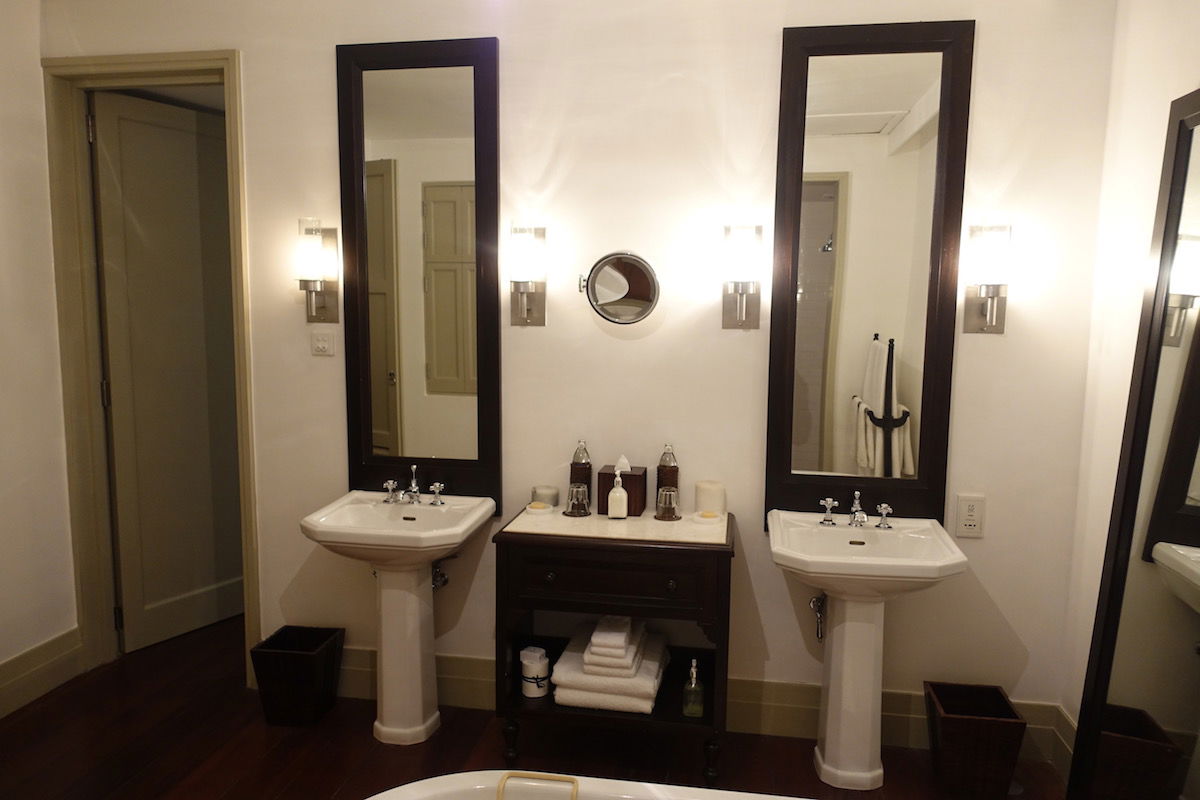 Amangalla room bathroom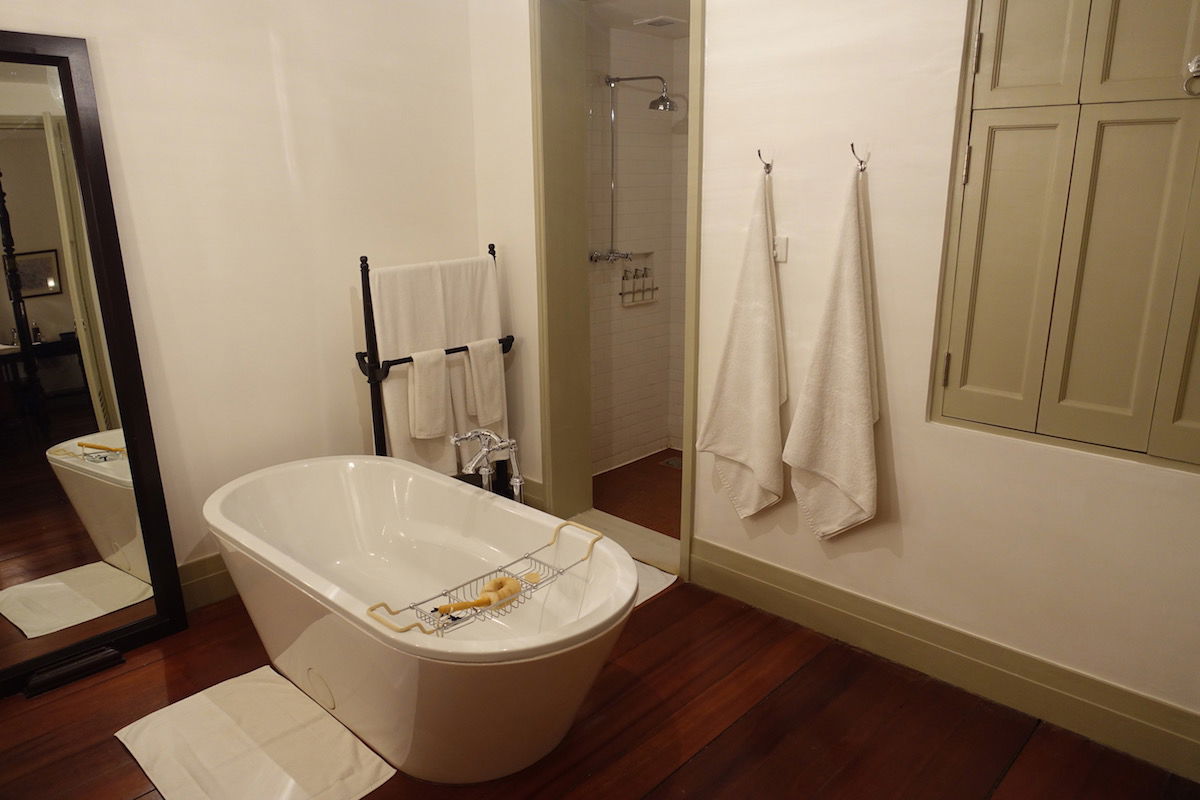 Amangalla room bathtub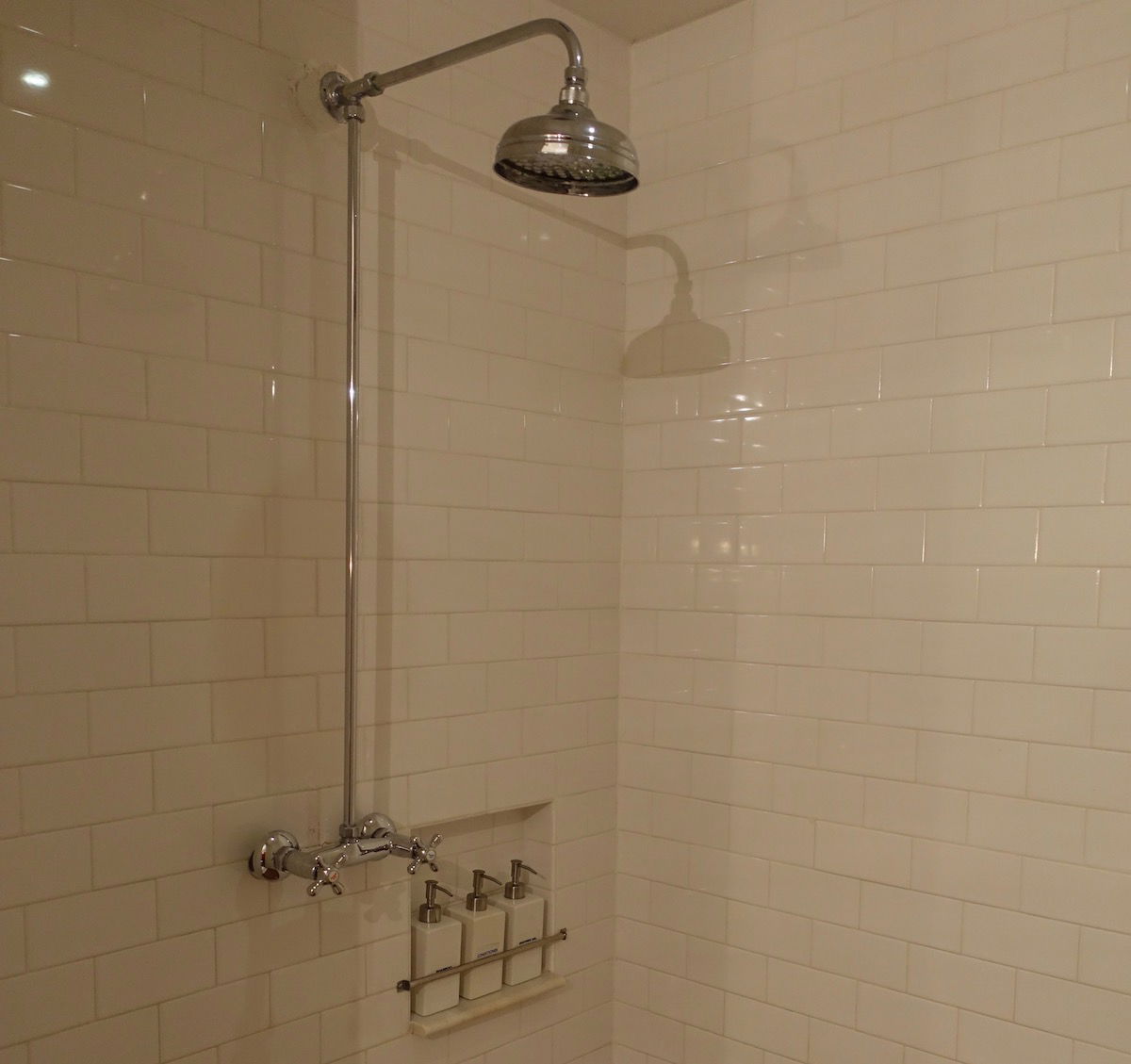 Amangalla room shower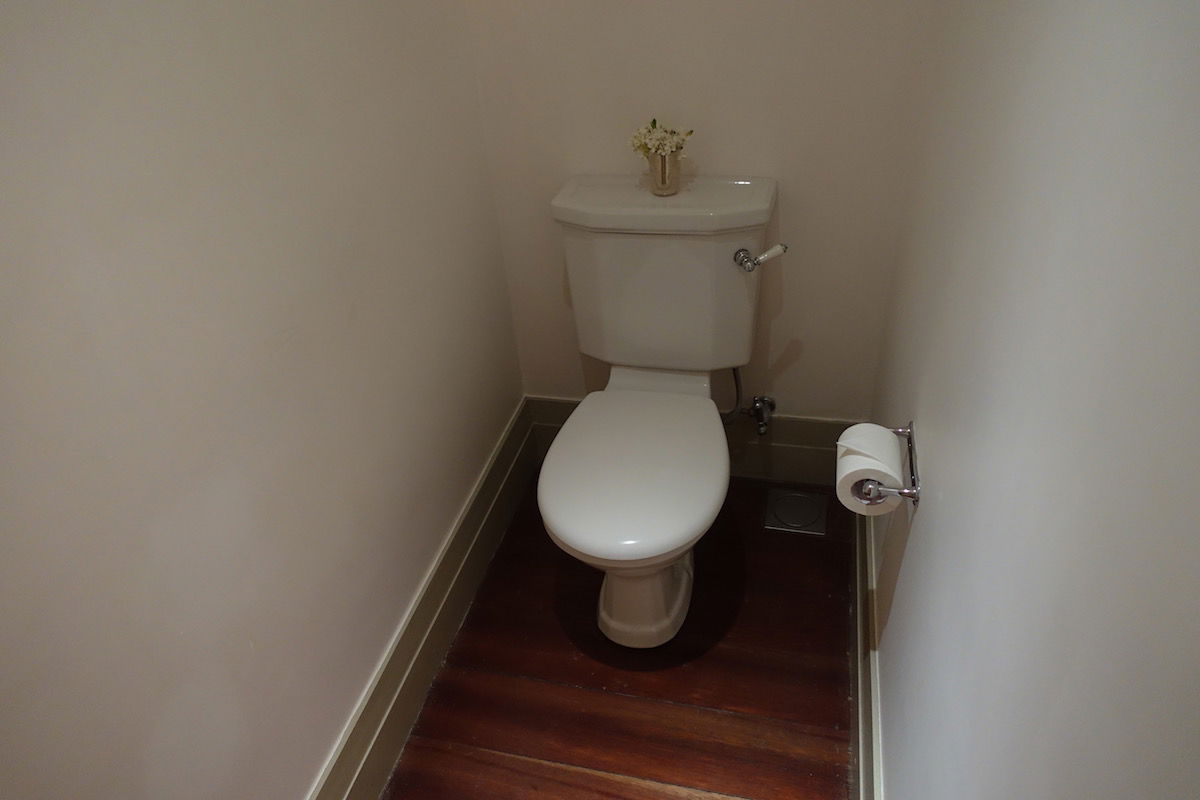 Amangalla room toilet
Aman has a focus on sustainability, so as usual toiletries were in reusable containers, rather than being in bottles from brand names.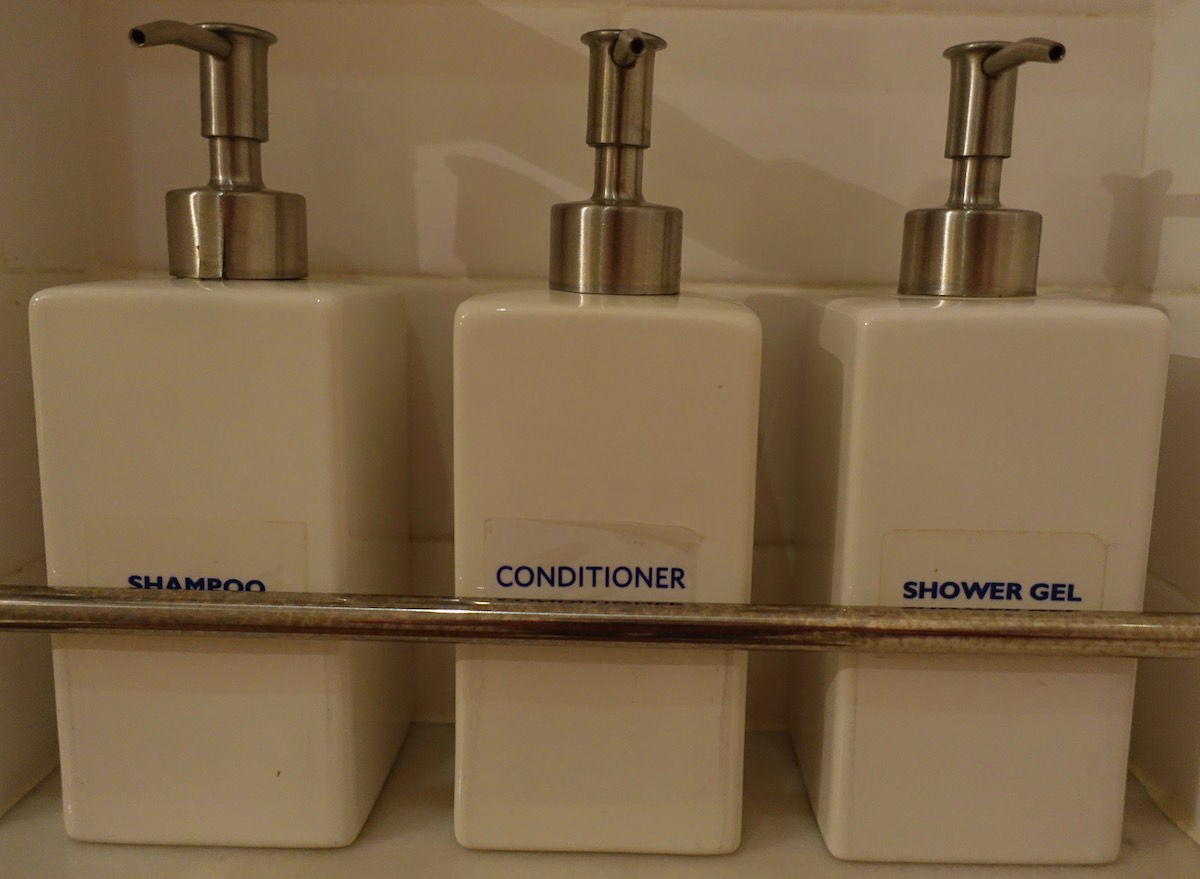 Amangalla room toiletries
Amangalla's residential approach
Amangalla almost feels more like a beautiful, huge residence, than a hotel. Reception is located just inside the entrance, and includes a bit of seating.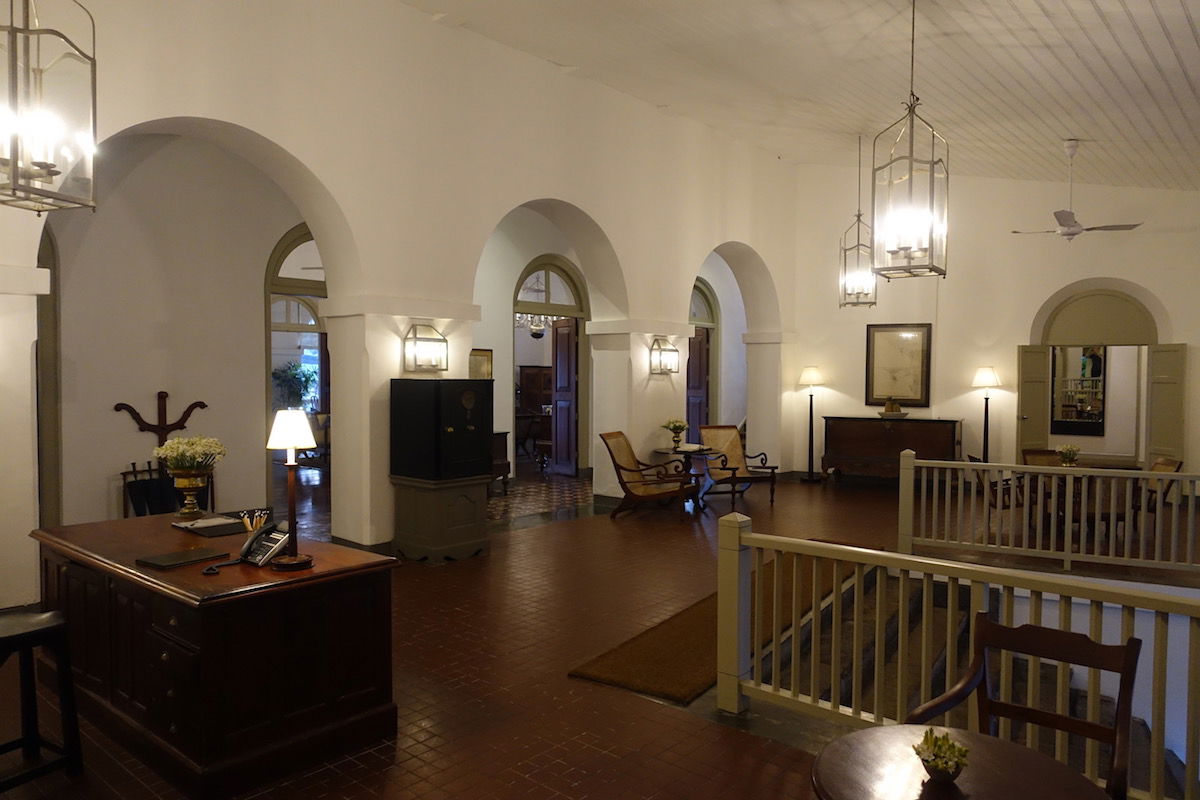 Amangalla reception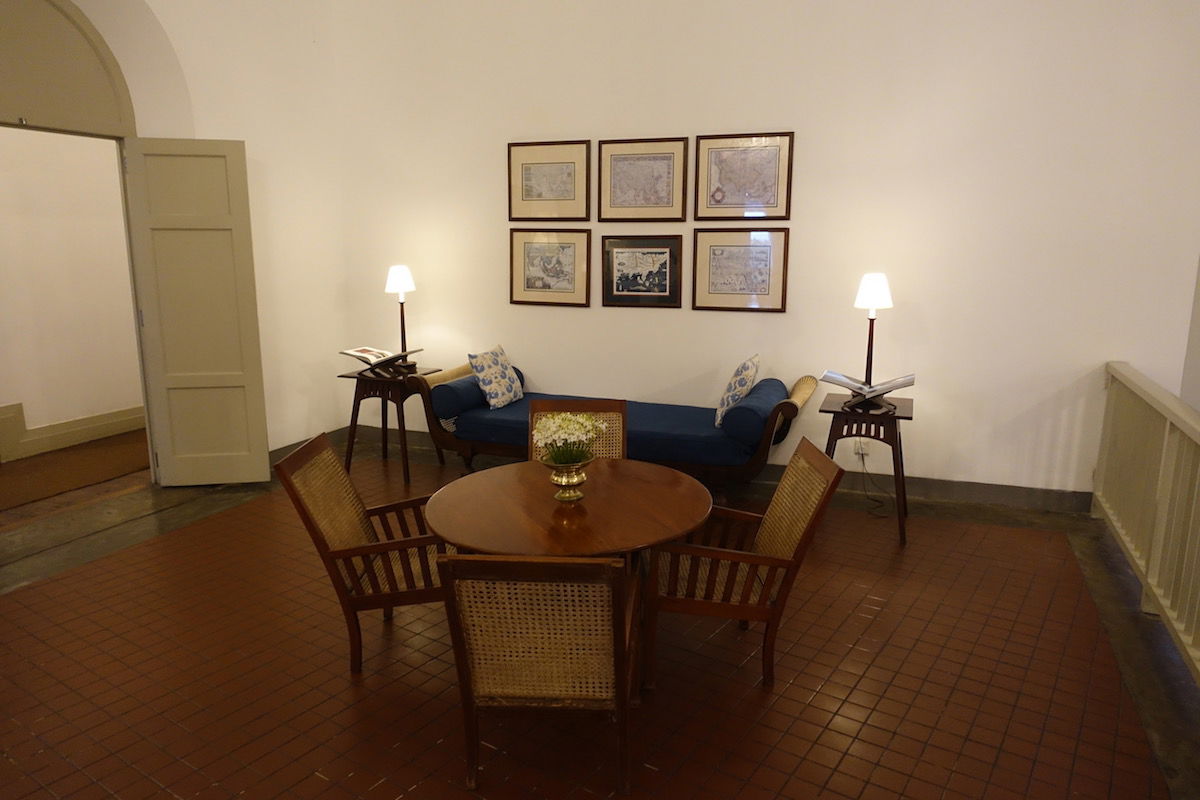 Amangalla public areas
The focal point of the hotel is the restaurant and bar area, where you can just lounge throughout the day if you'd like. What a well maintained and stunning space. On one side of the room is some casual seating, and then on the far side of the room is the restaurant area, with dining tables.

Amangalla restaurant & bar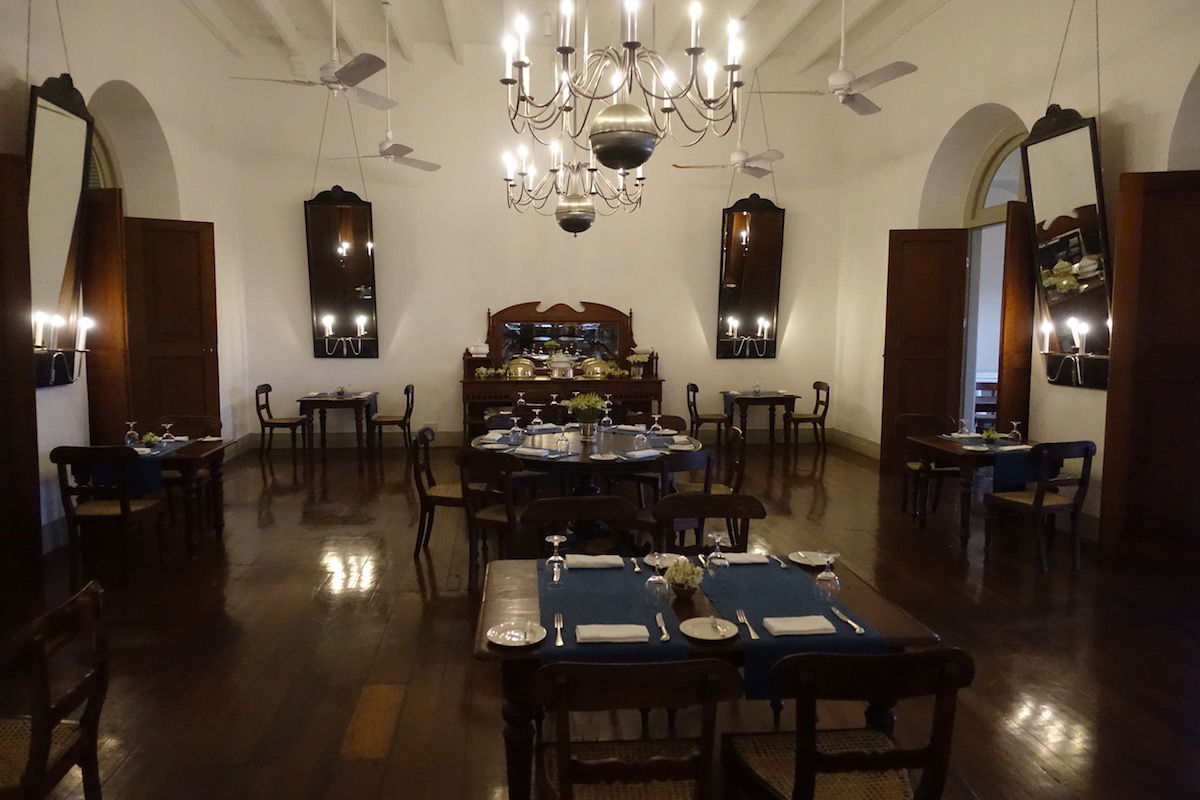 Amangalla restaurant & bar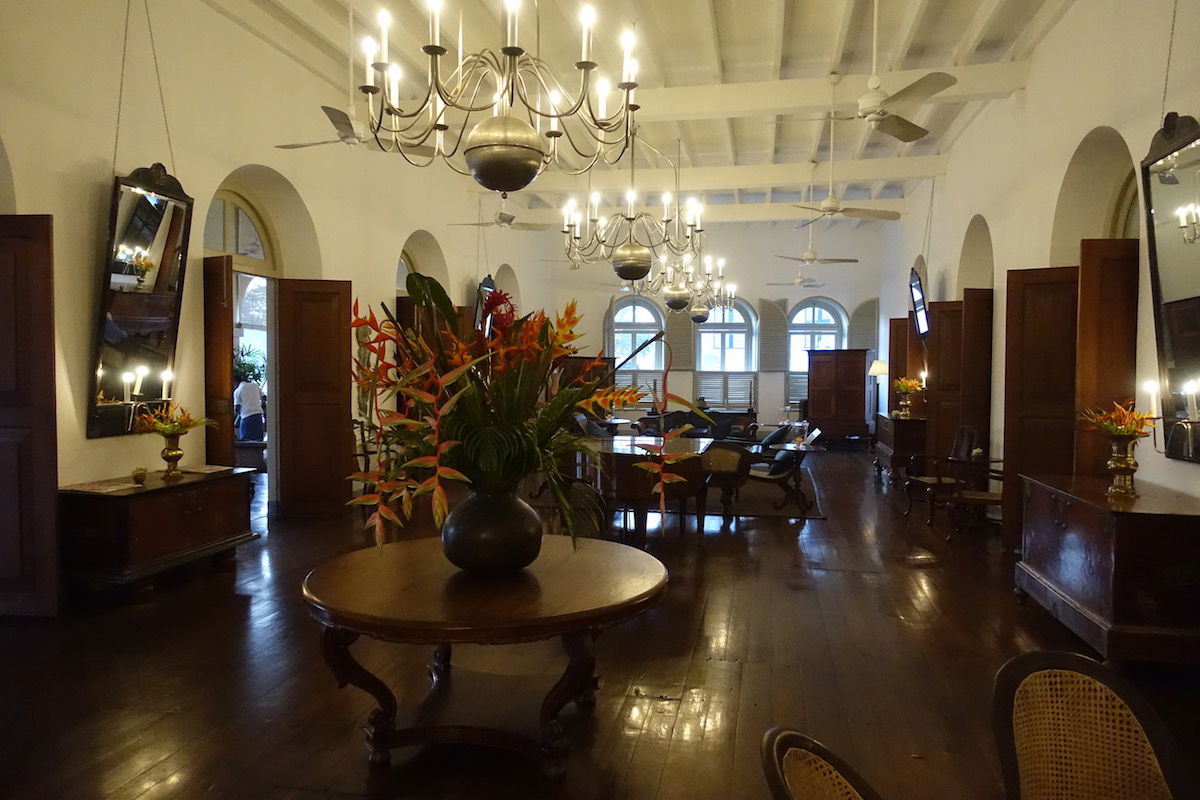 Amangalla restaurant & bar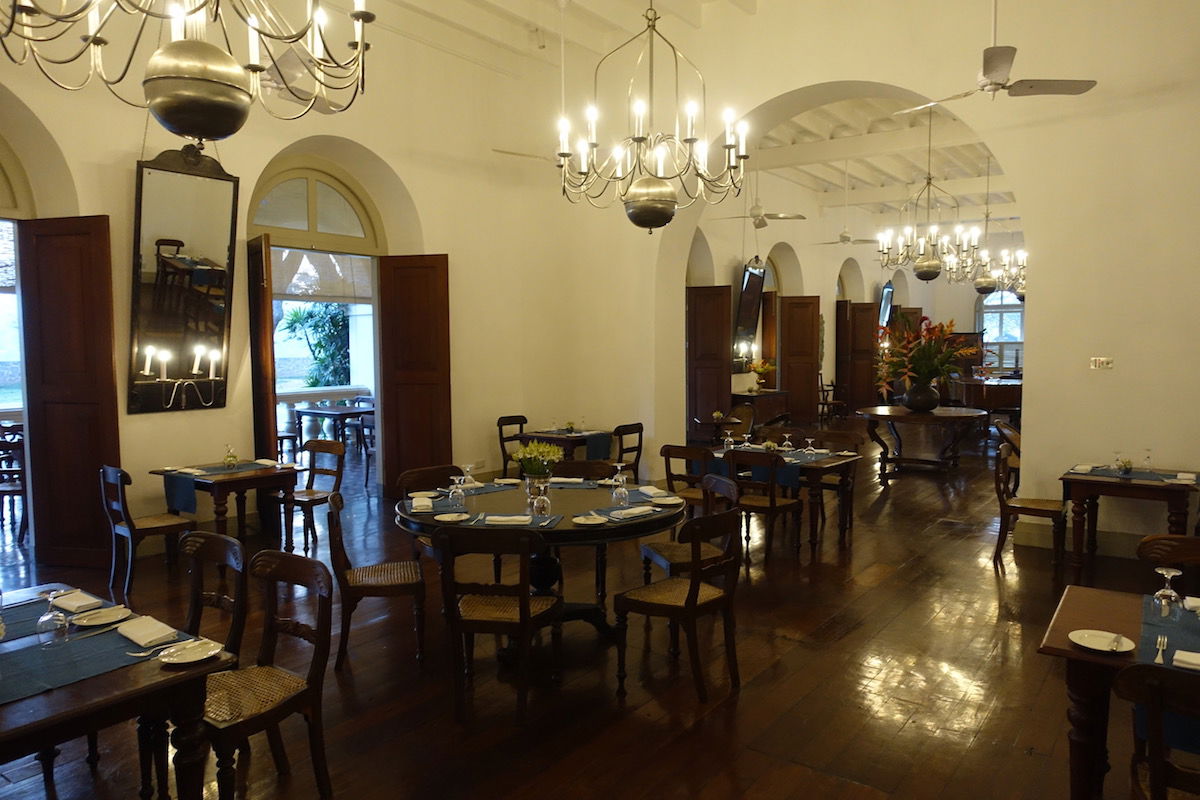 Amangalla restaurant & bar
There's an equally large seating area outside. The hotel is right in the middle of town so it gets a bit loud out here, but it was cool to watch all the locals walking and driving by.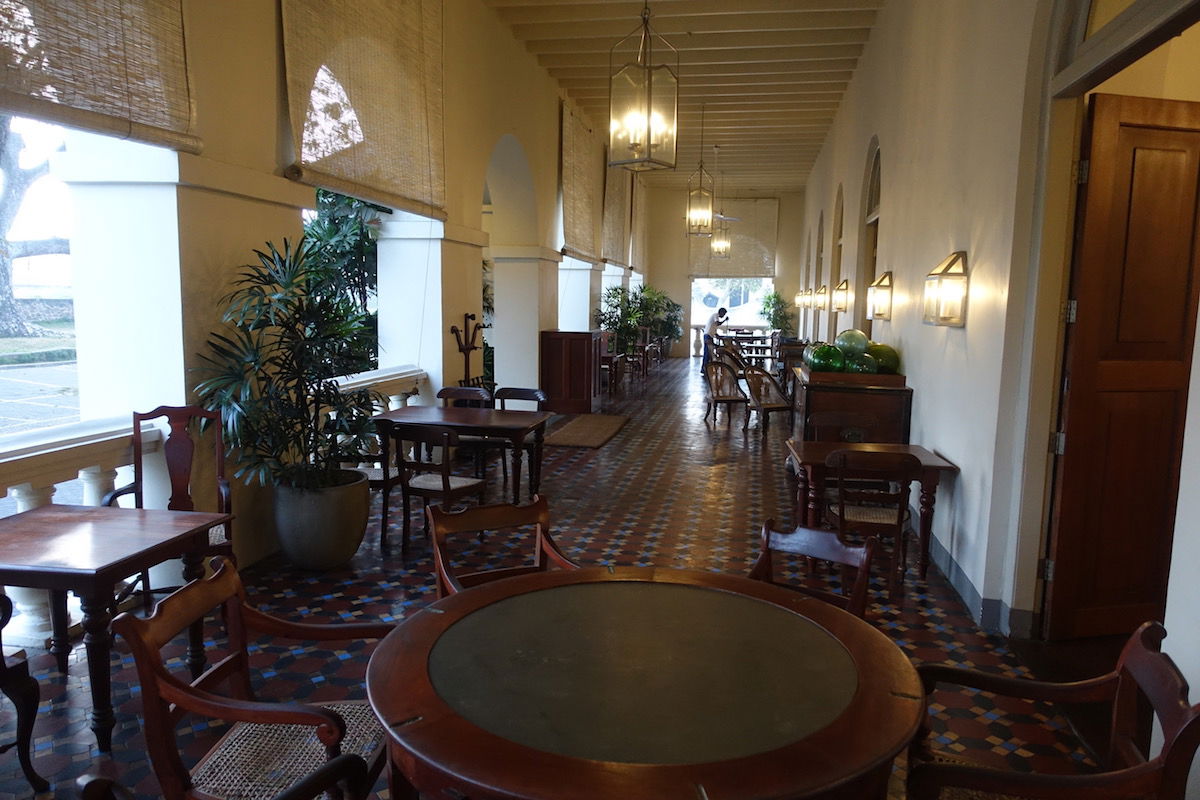 Amangalla restaurant terrace
Amangalla library
Each Aman has a library, which is just a cool place to chill out, play games, read, or whatever. The Amangalla library wasn't far from our room, and even had an outdoor seating area.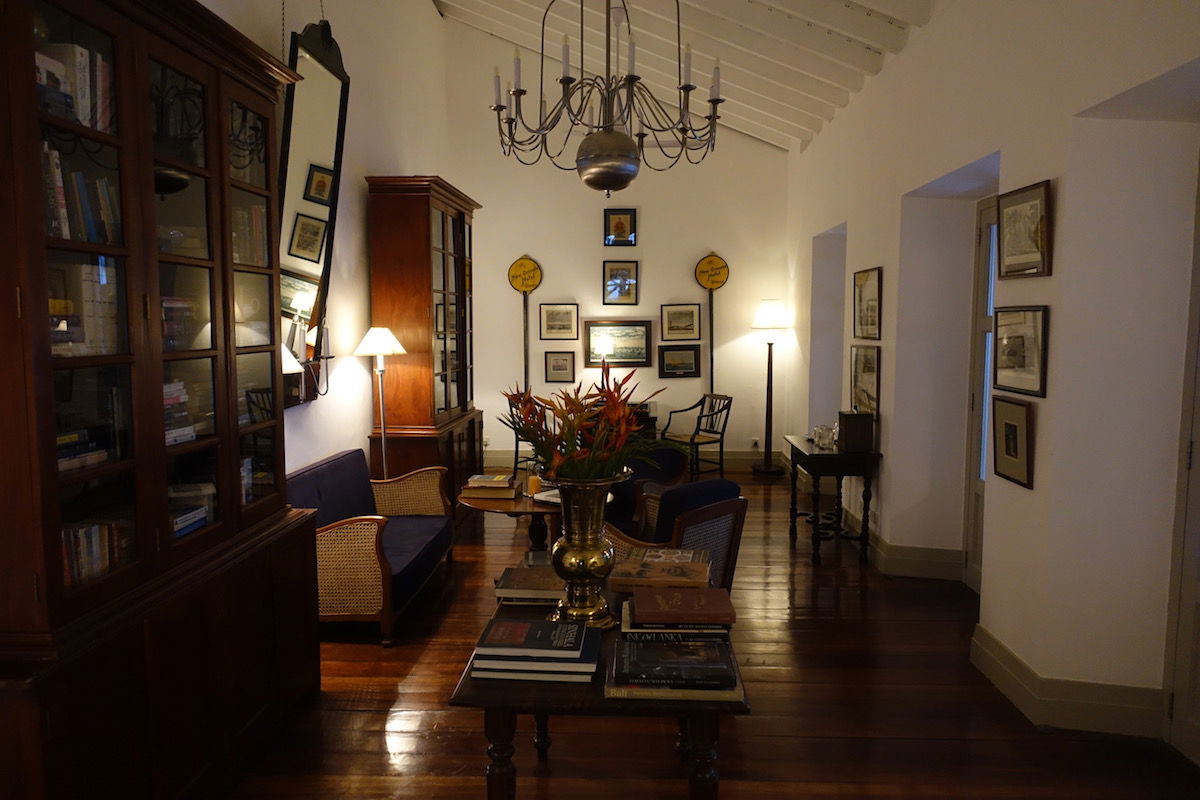 Amangalla library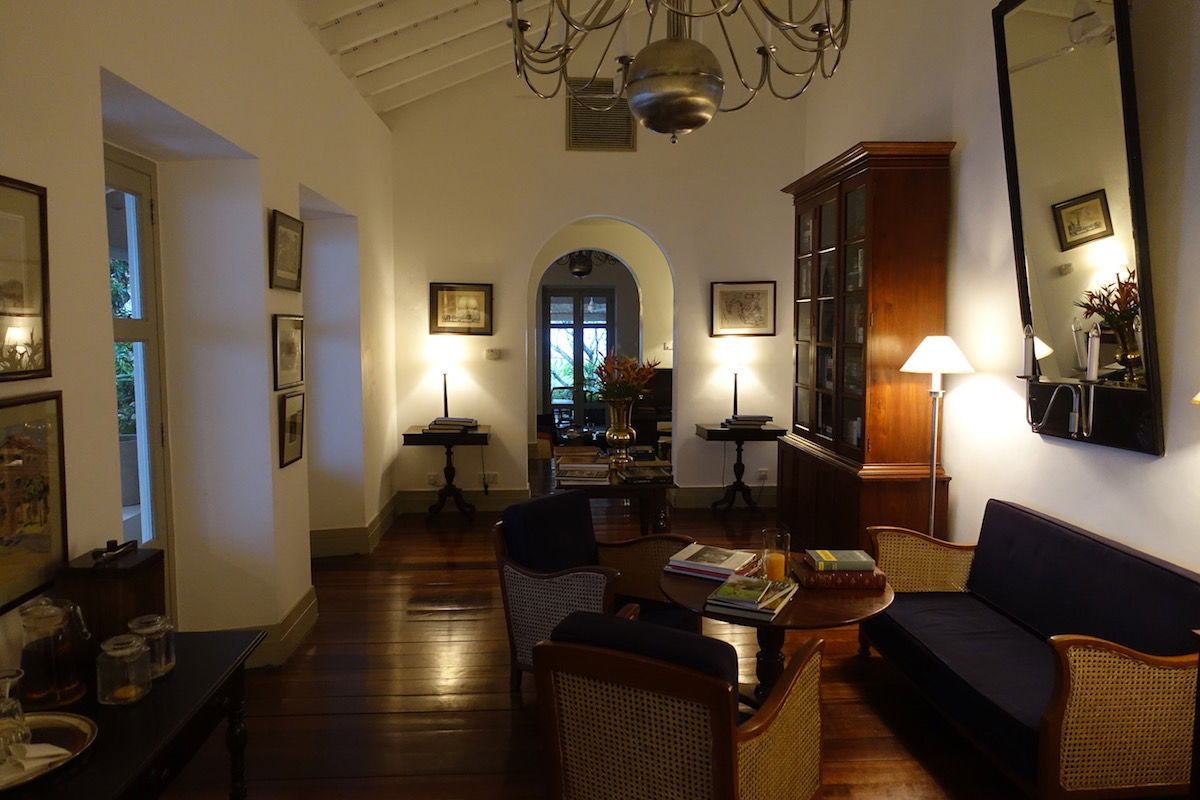 Amangalla library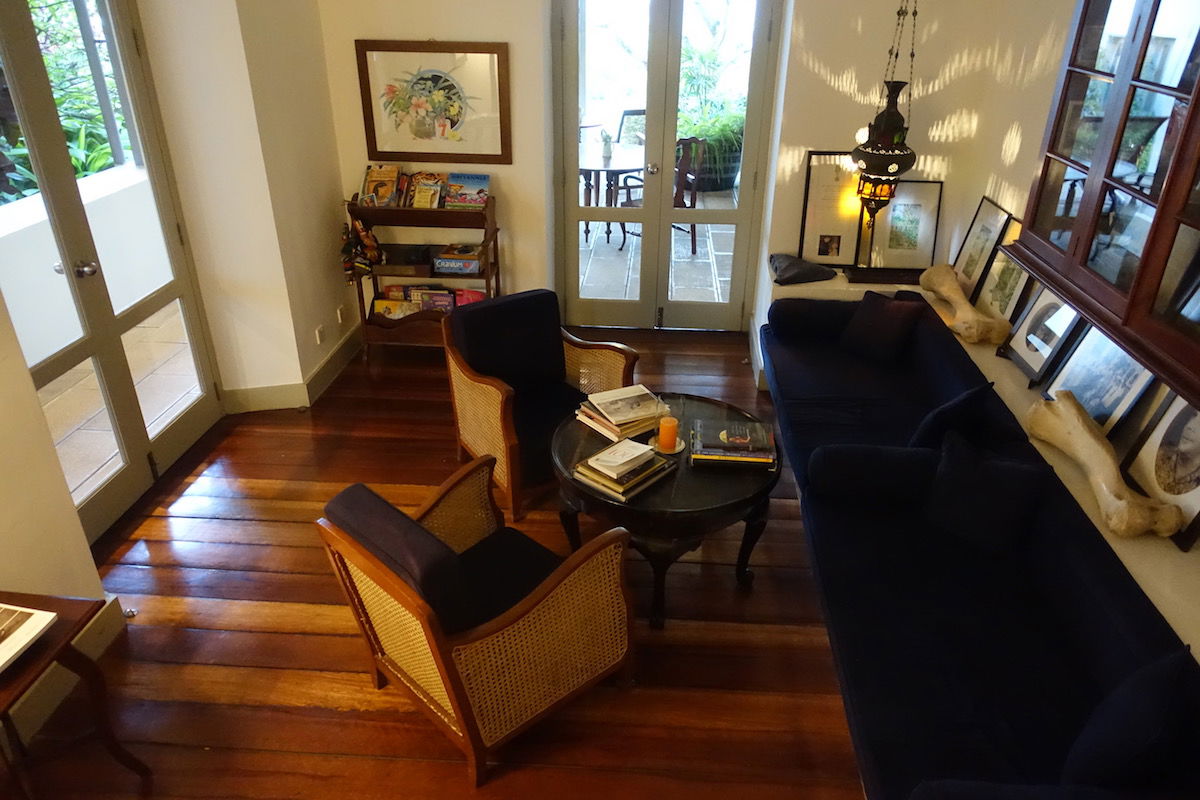 Amangalla library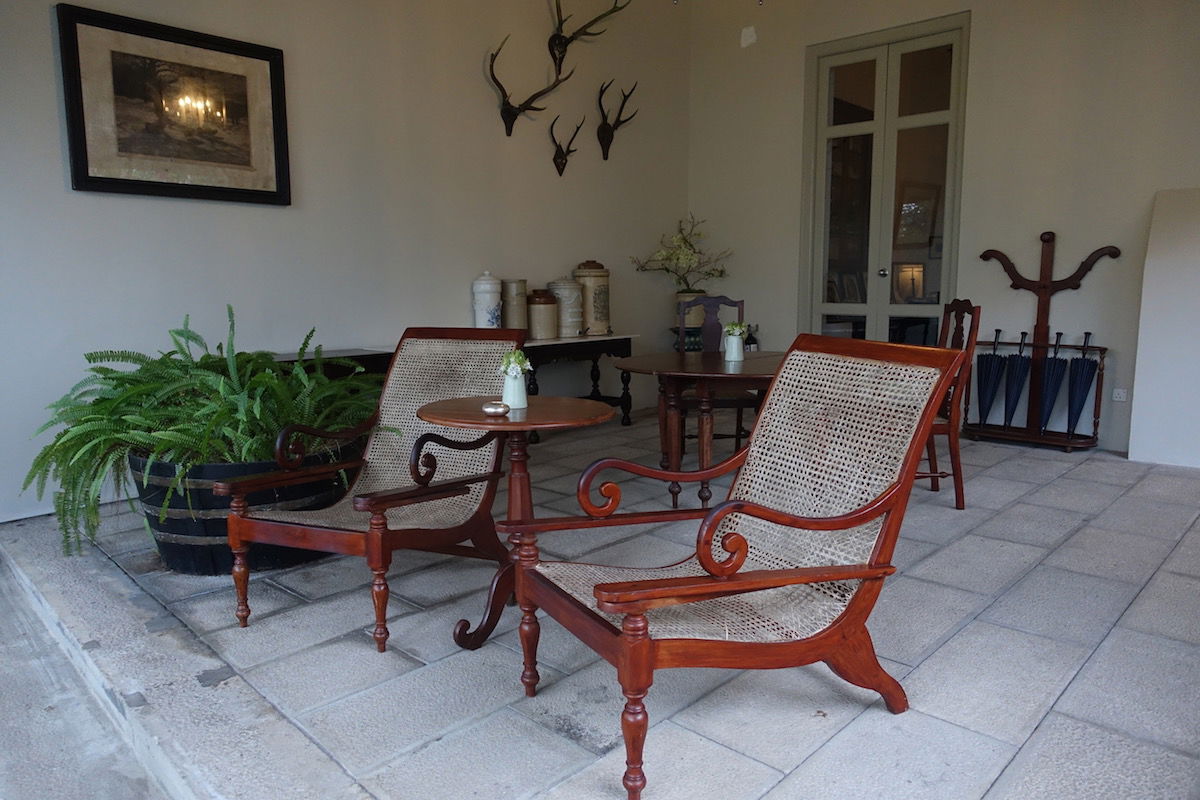 Amangalla library
Amangalla pool
The pool was right by our room. It blended perfectly into the space, and never got busy. It had lounge chairs as well as some covered areas you could sit. This was such a peaceful area, given that it wasn't near the street.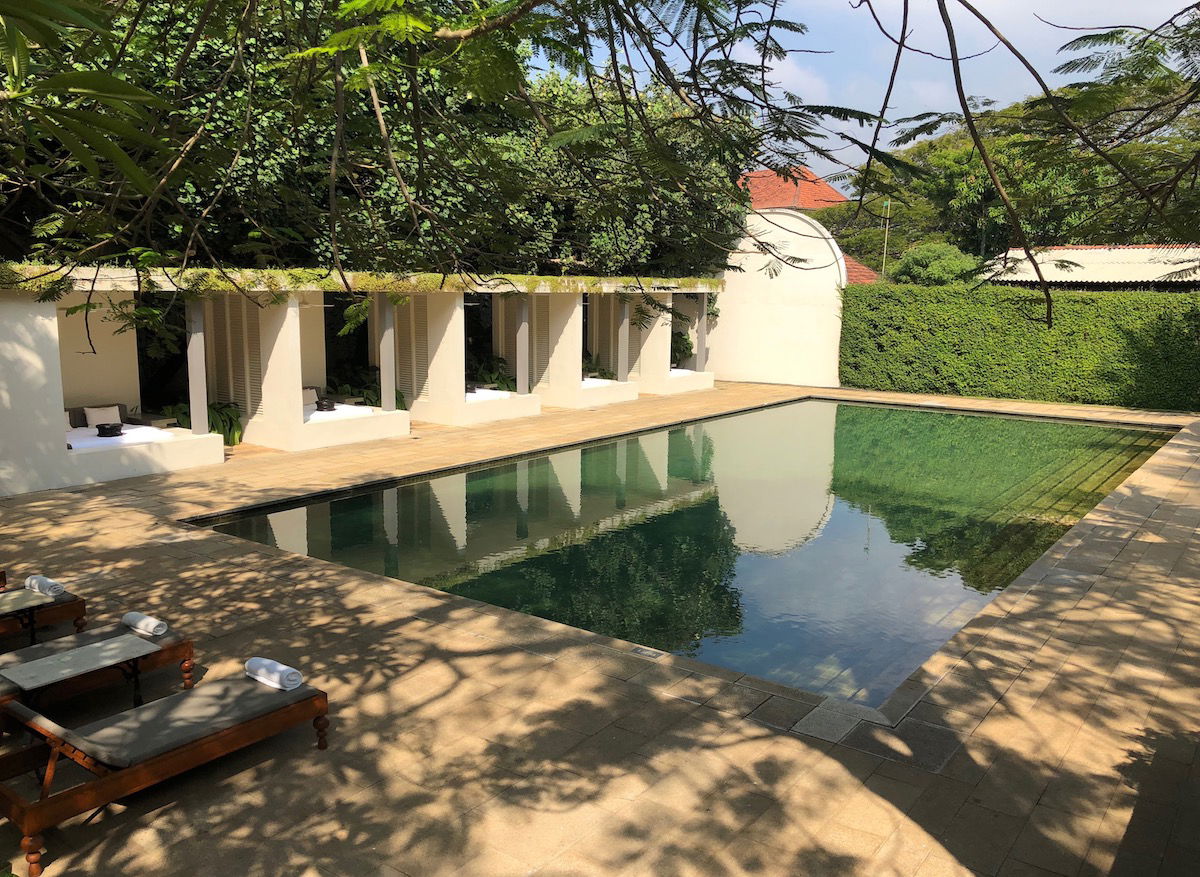 Amangalla pool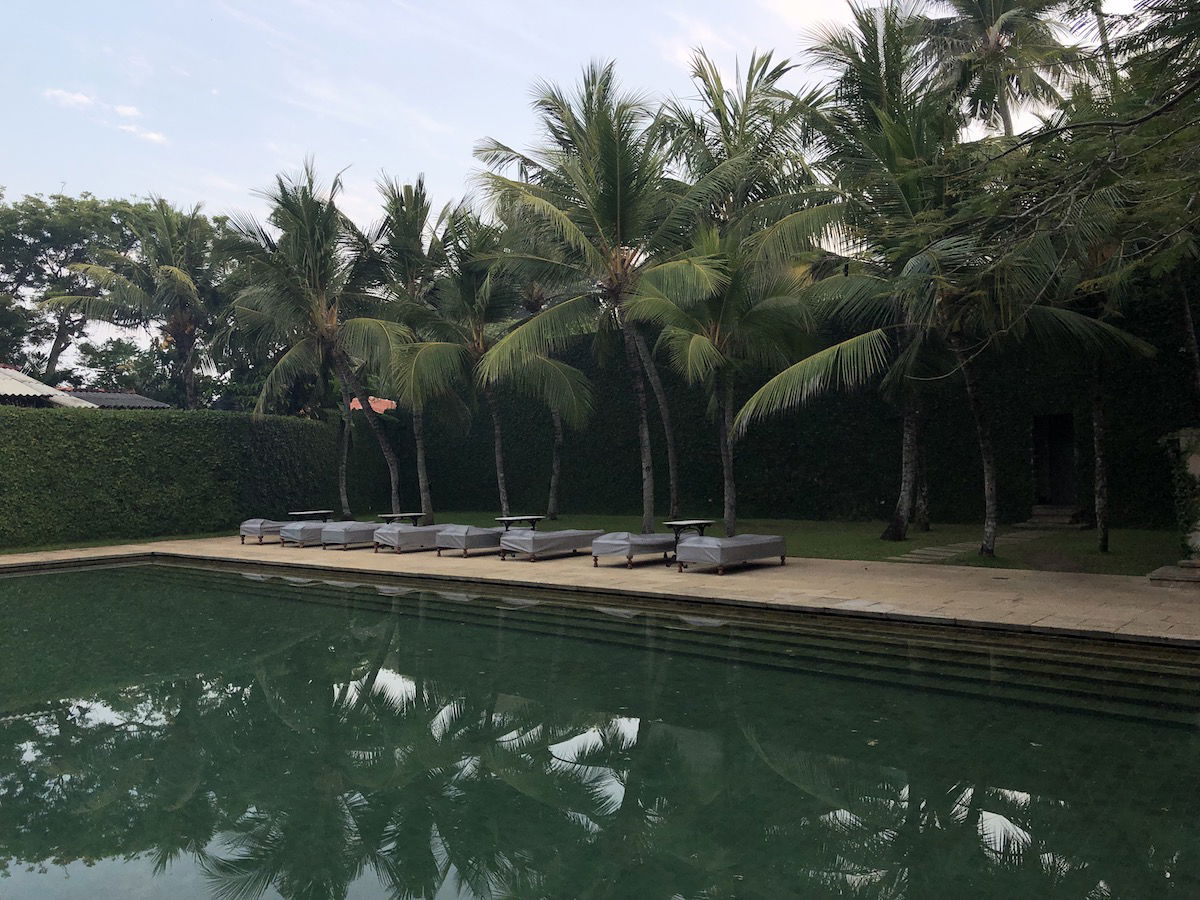 Amangalla pool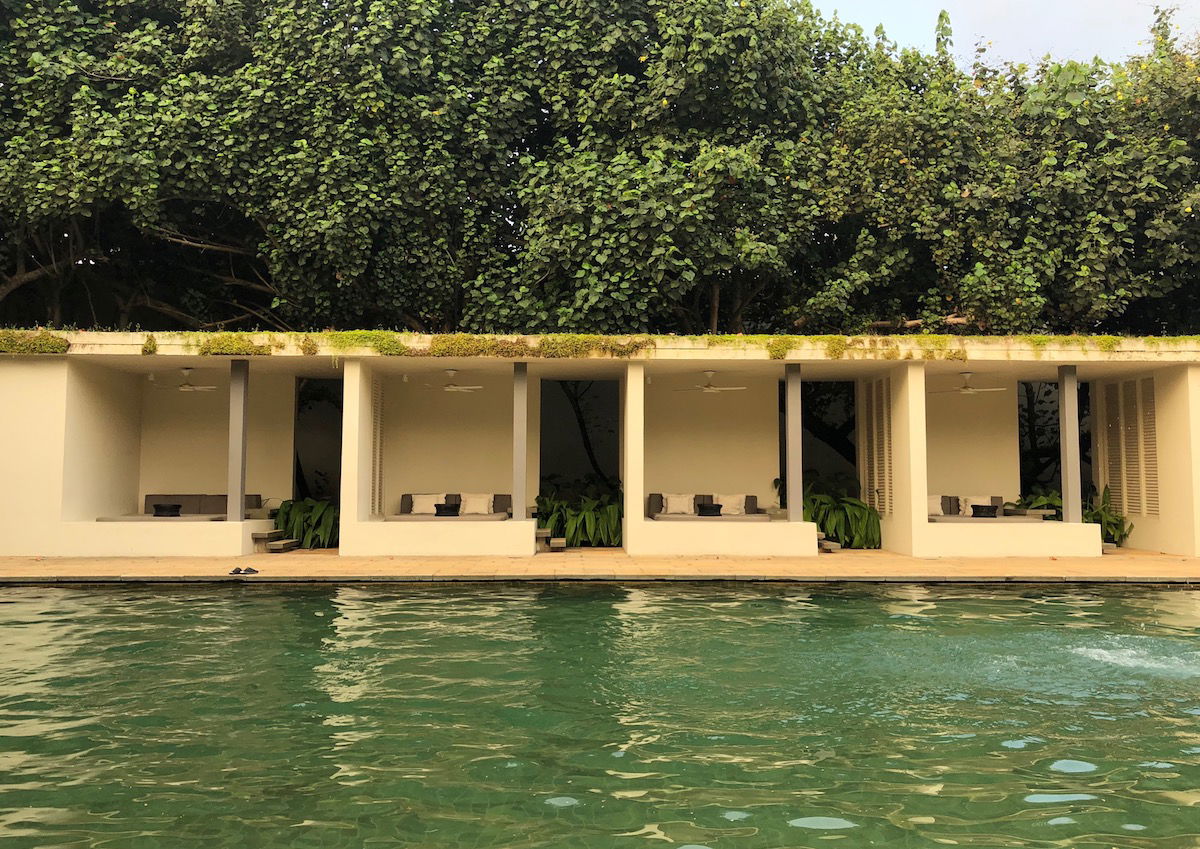 Amangalla pool
There were also some tables at the pool. While this wasn't formally the restaurant, you could have meals here.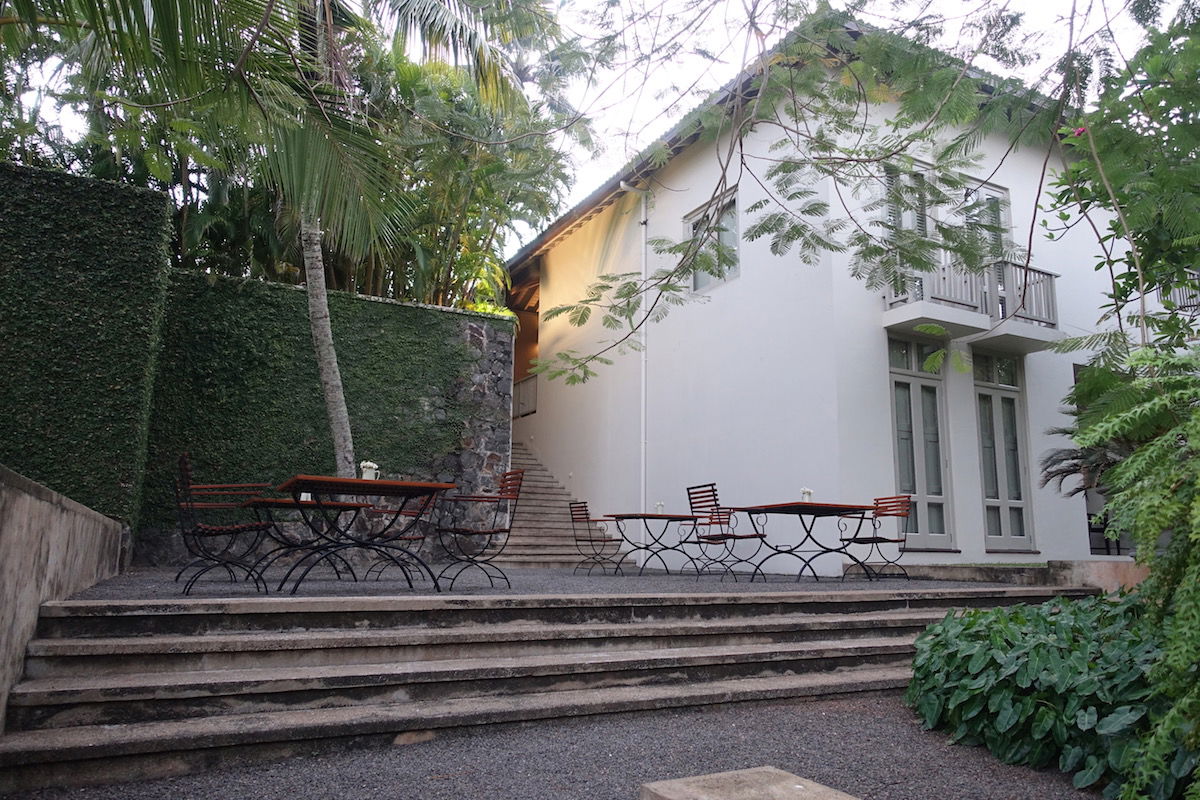 Amangalla pool seating
Spa at Amangalla
Amangalla has quite a nice spa with multiple treatment rooms, as well as a jacuzzi.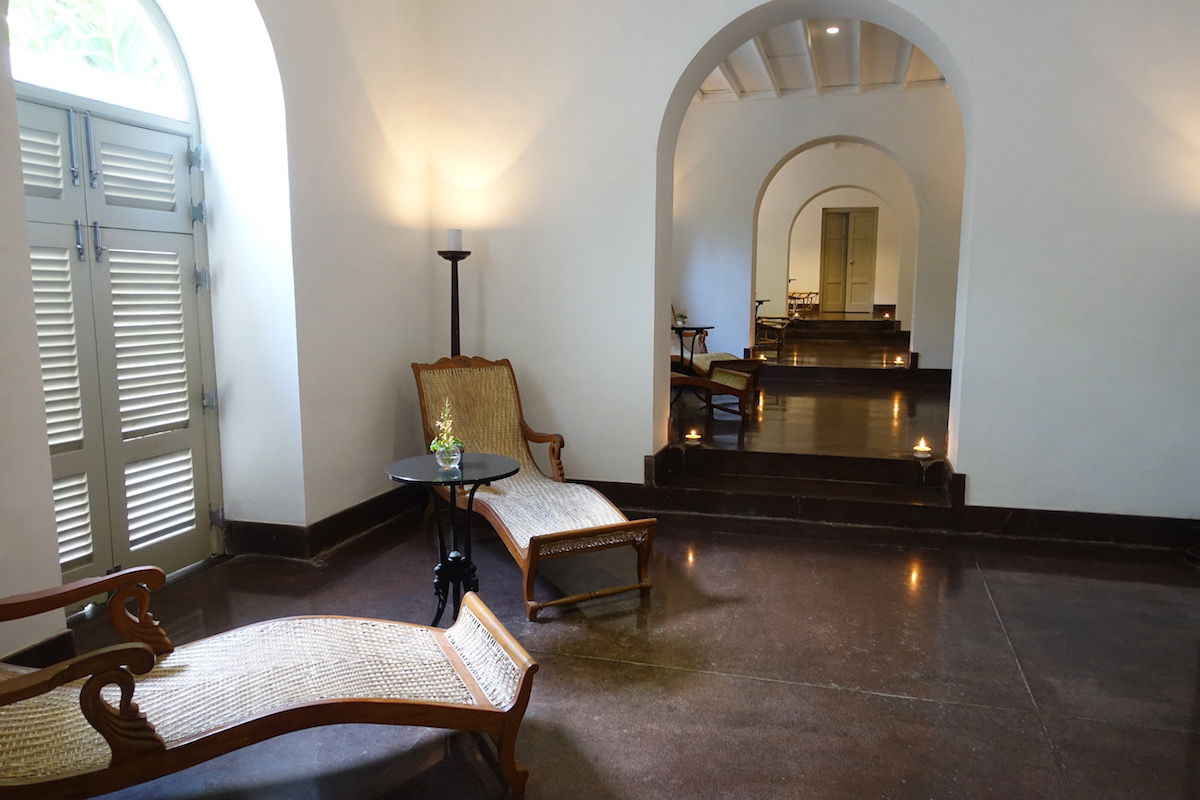 Amangalla spa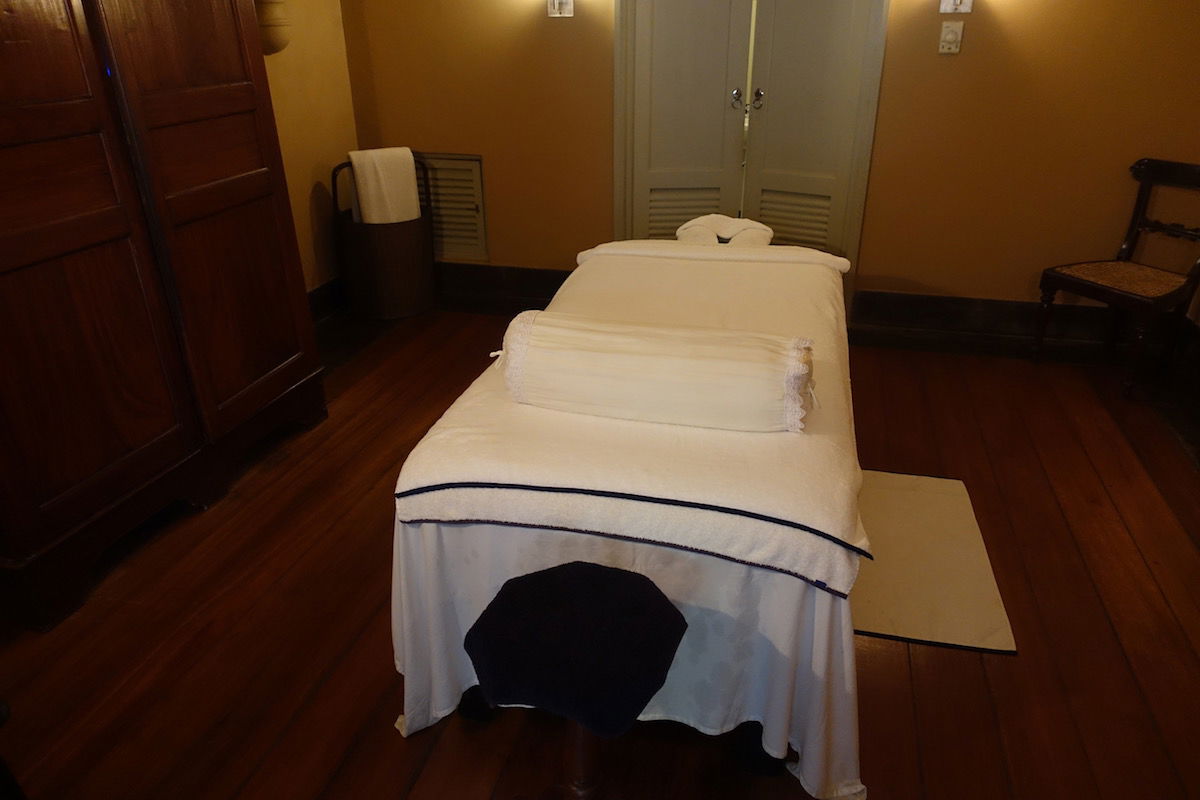 Amangalla spa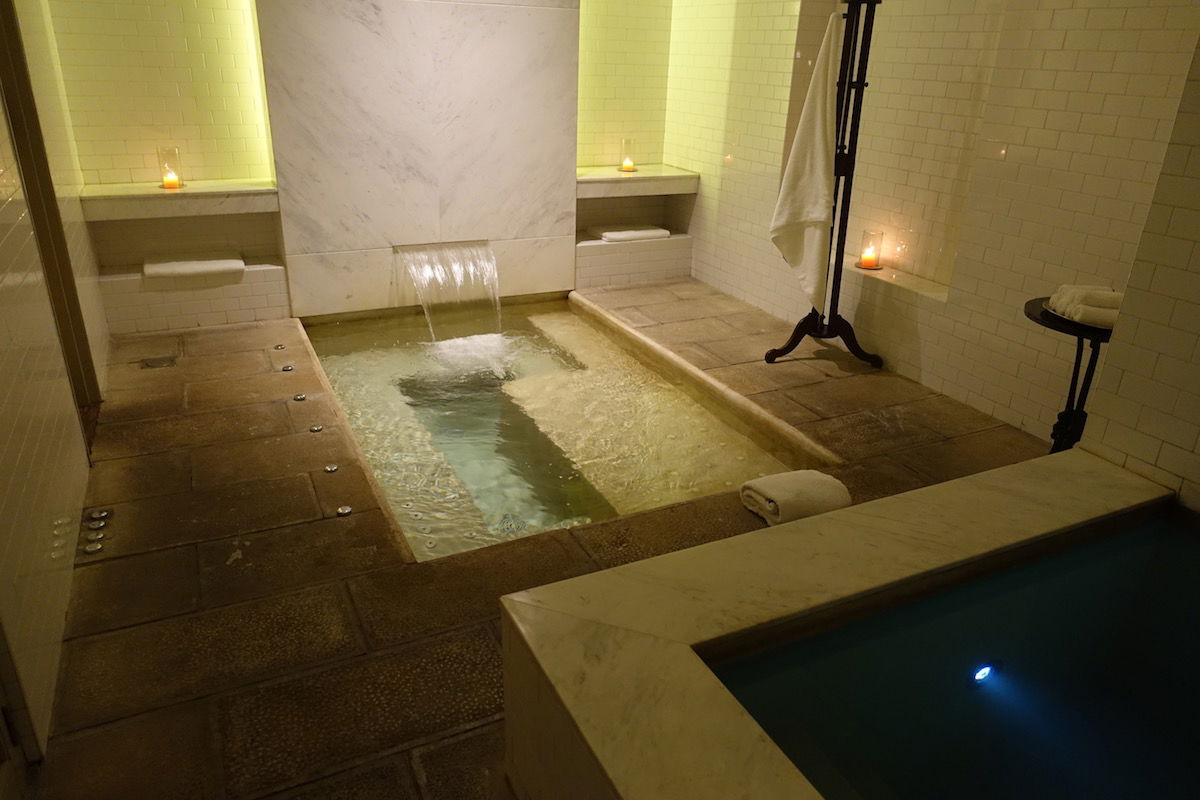 Amangalla spa
The rate we booked included a wet shave for each of us, which we both enjoyed. We also each got a 60 minute massage, which cost 95USD per person, including tax and service charge.
Obviously that's super expensive for Sri Lanka, though not bad at all for an international luxury resort (just look at some hotels in Mexico that charge 300USD for an hour-long massage).
The spa menu read as follows: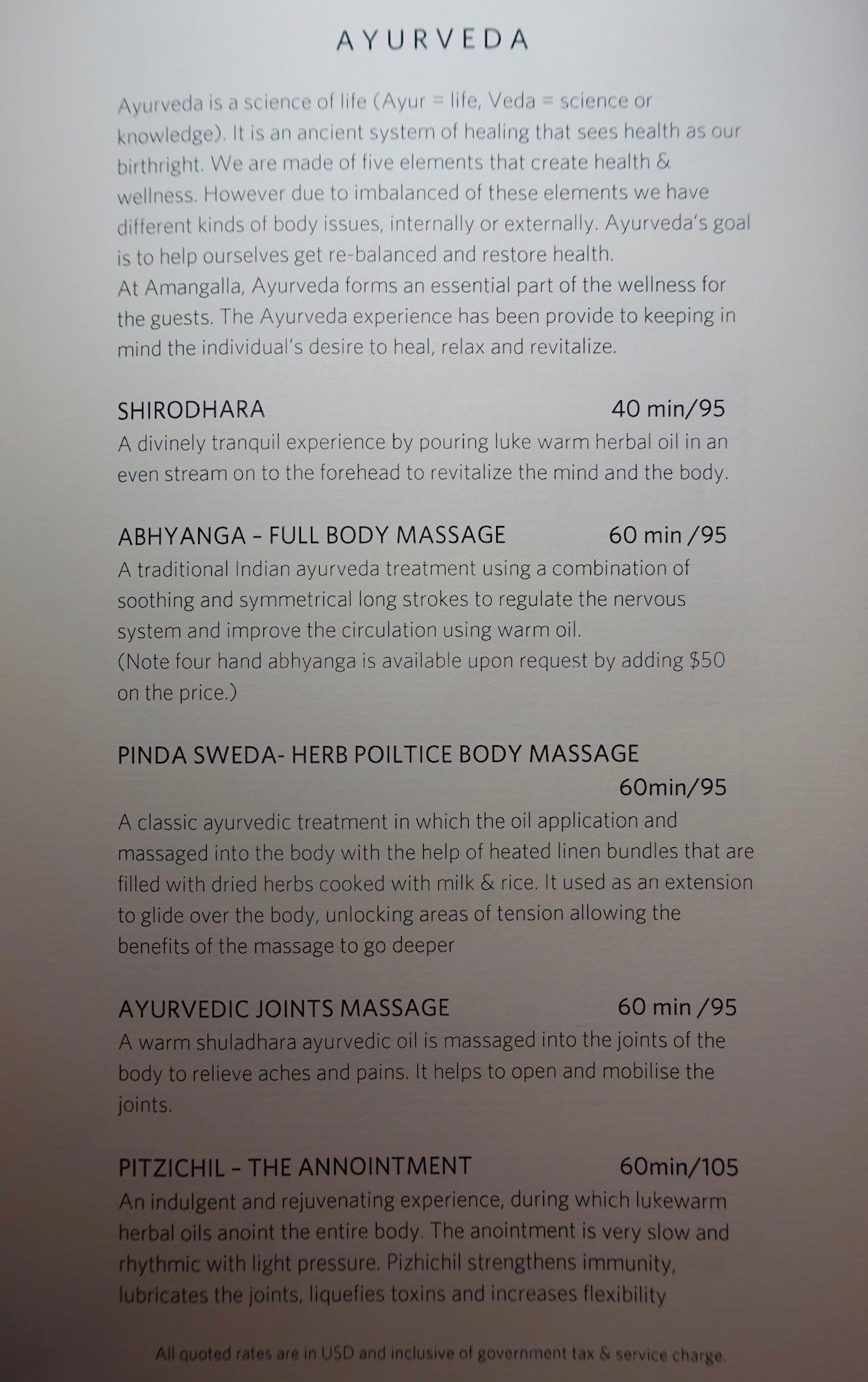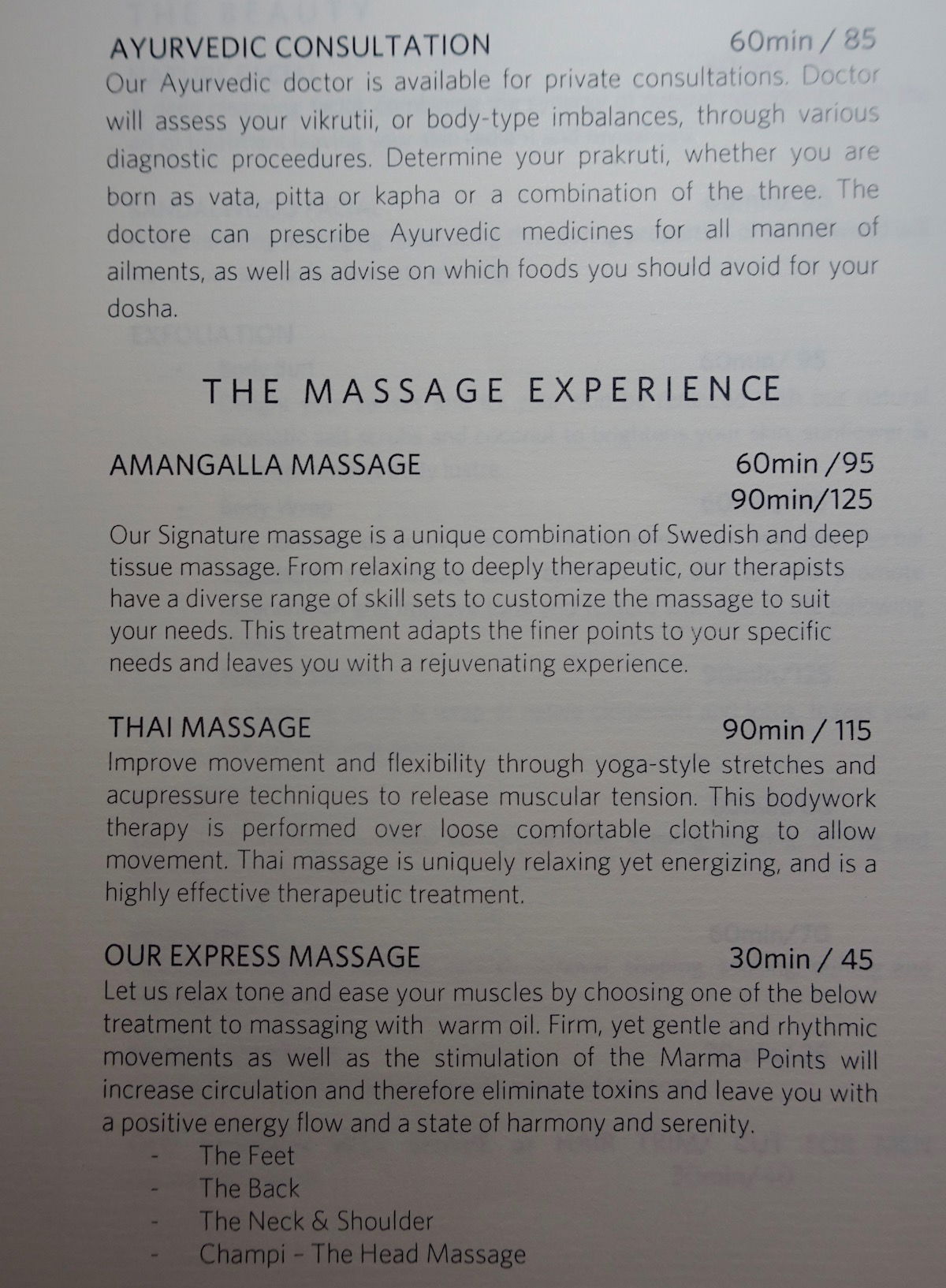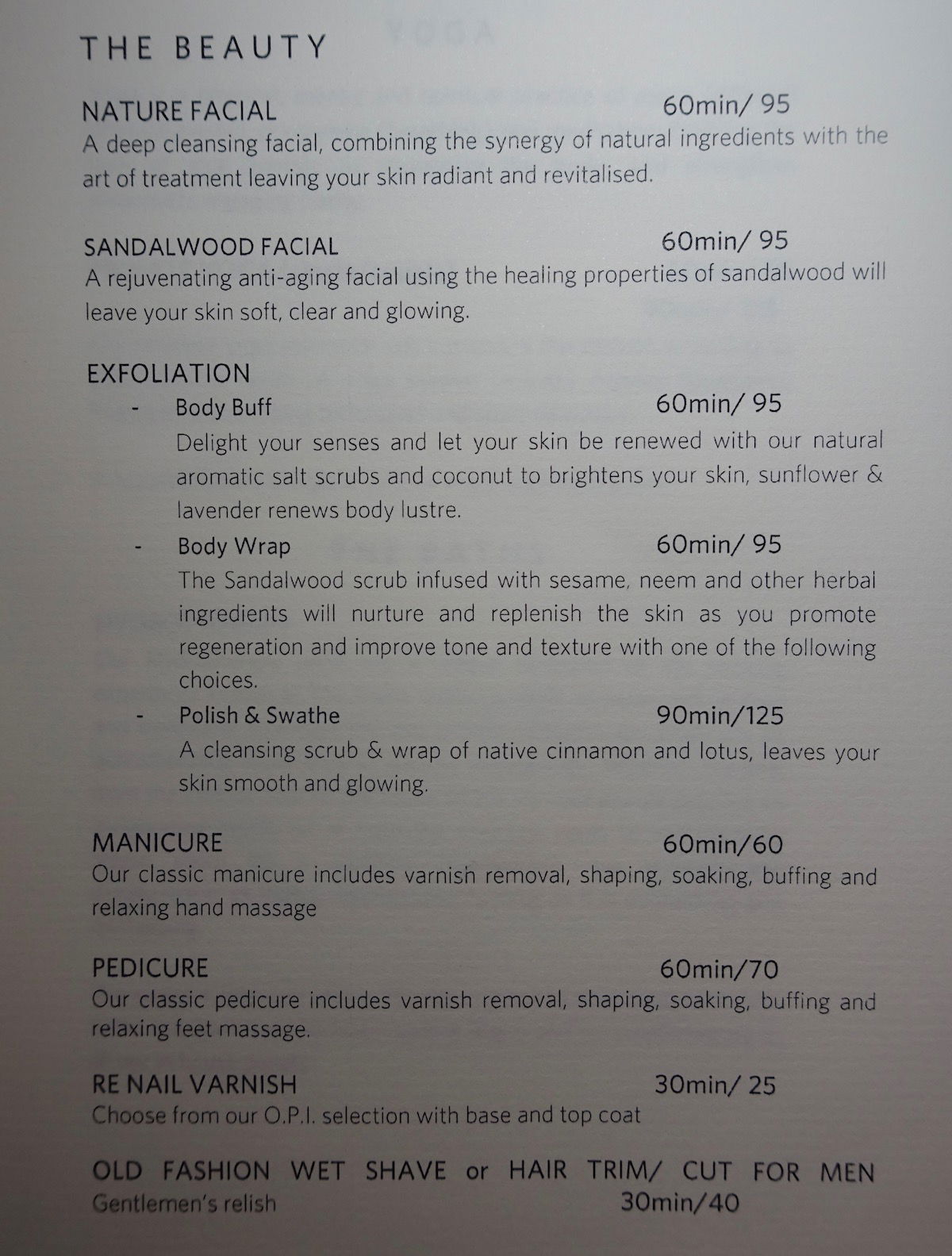 Amangalla's (lack of) gym
Ford and I both like to work out when we travel. While I suck at working out when I take quick whirlwind review trips, when I actually spend time somewhere I work out every day, because then I feel better about indulging in great food.
Unfortunately Amangalla doesn't have a gym. Yes, I get it's an old and small property, but I don't get why they don't have a basic gym setup.
This didn't bother me that much, but what did bother me is that Amanwella (the next resort we went to) didn't have a gym either.
To me that's completely unacceptable.
Dining at Amangalla
Breakfast
Breakfast was included in our rate, and could be had via room service or in the restaurant. We had breakfast in the restaurant all three mornings. The menu read as follows: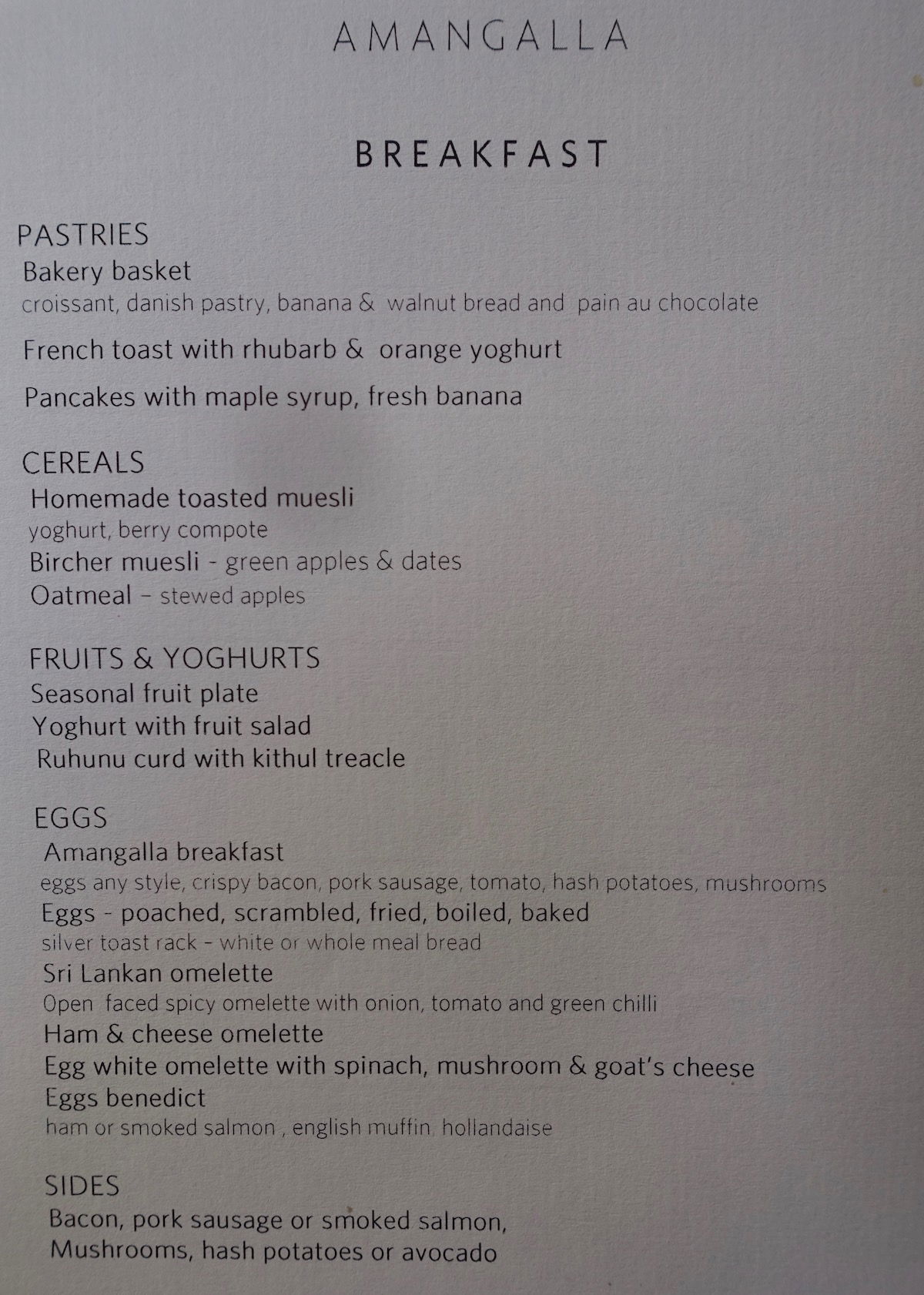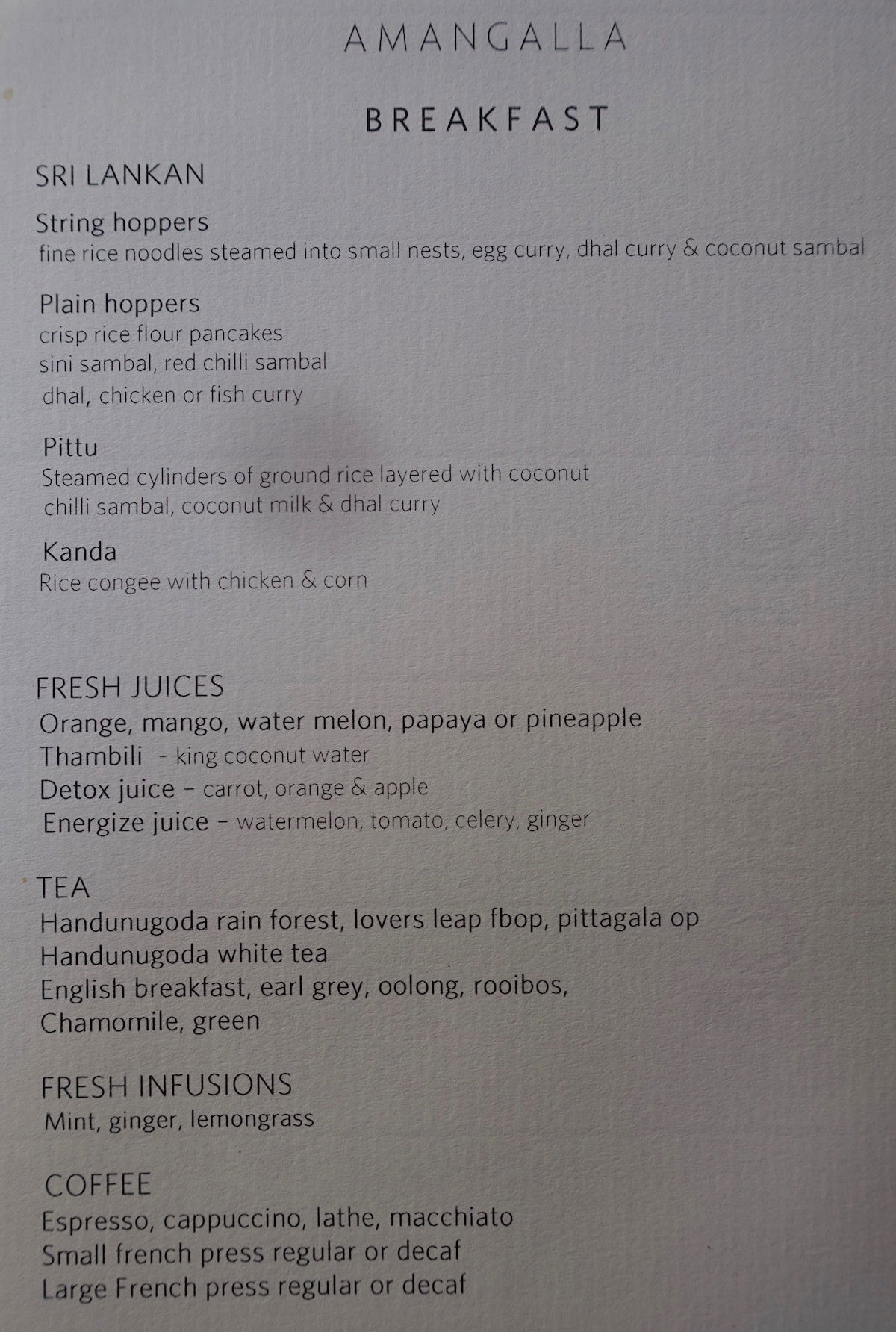 Over the course of our stay we tried quite a few things. To drink, the mango juice was excellent. The cappuccino wasn't, as it tasted watery and bitter.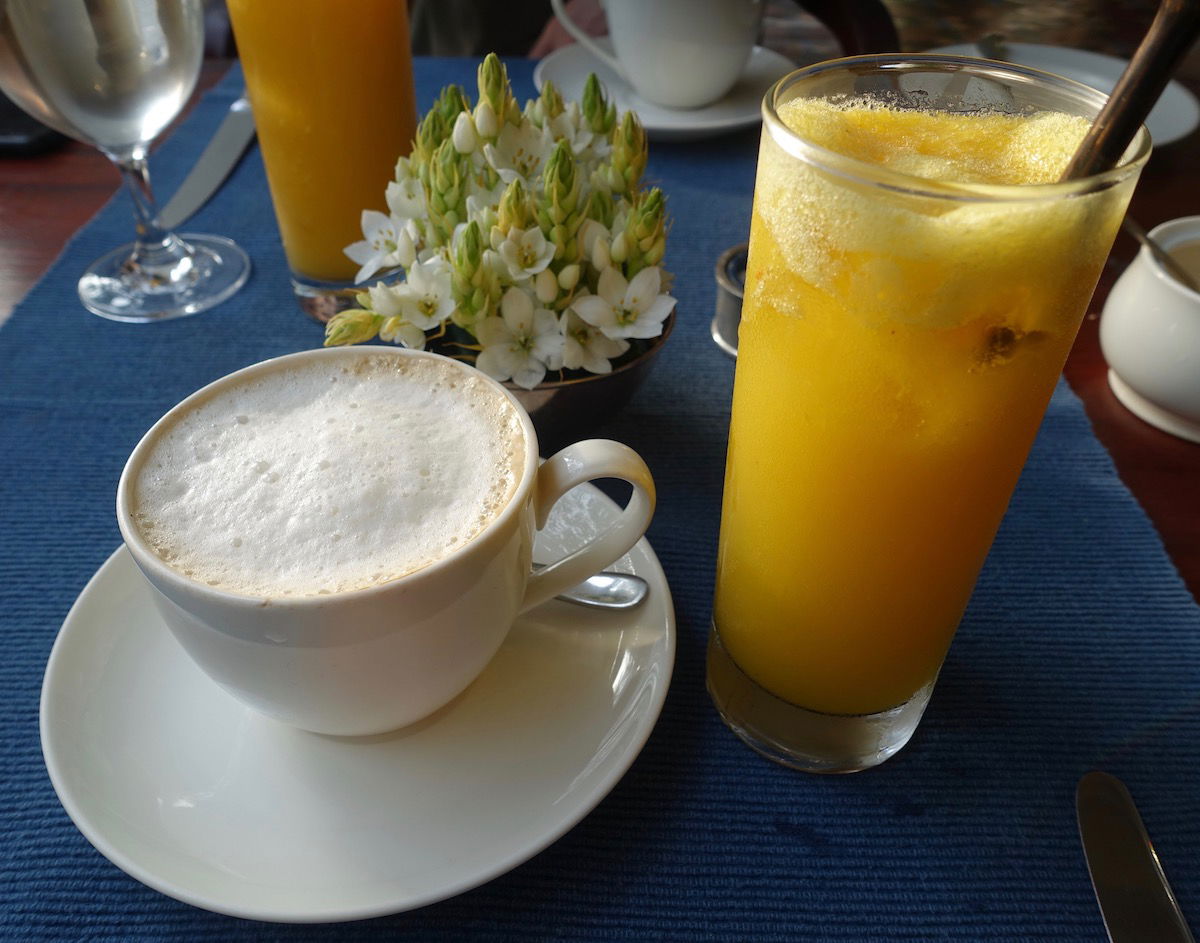 Amangalla breakfast
So going forward I just had the french press coffee.

Amangalla breakfast
We had the bircher muesli…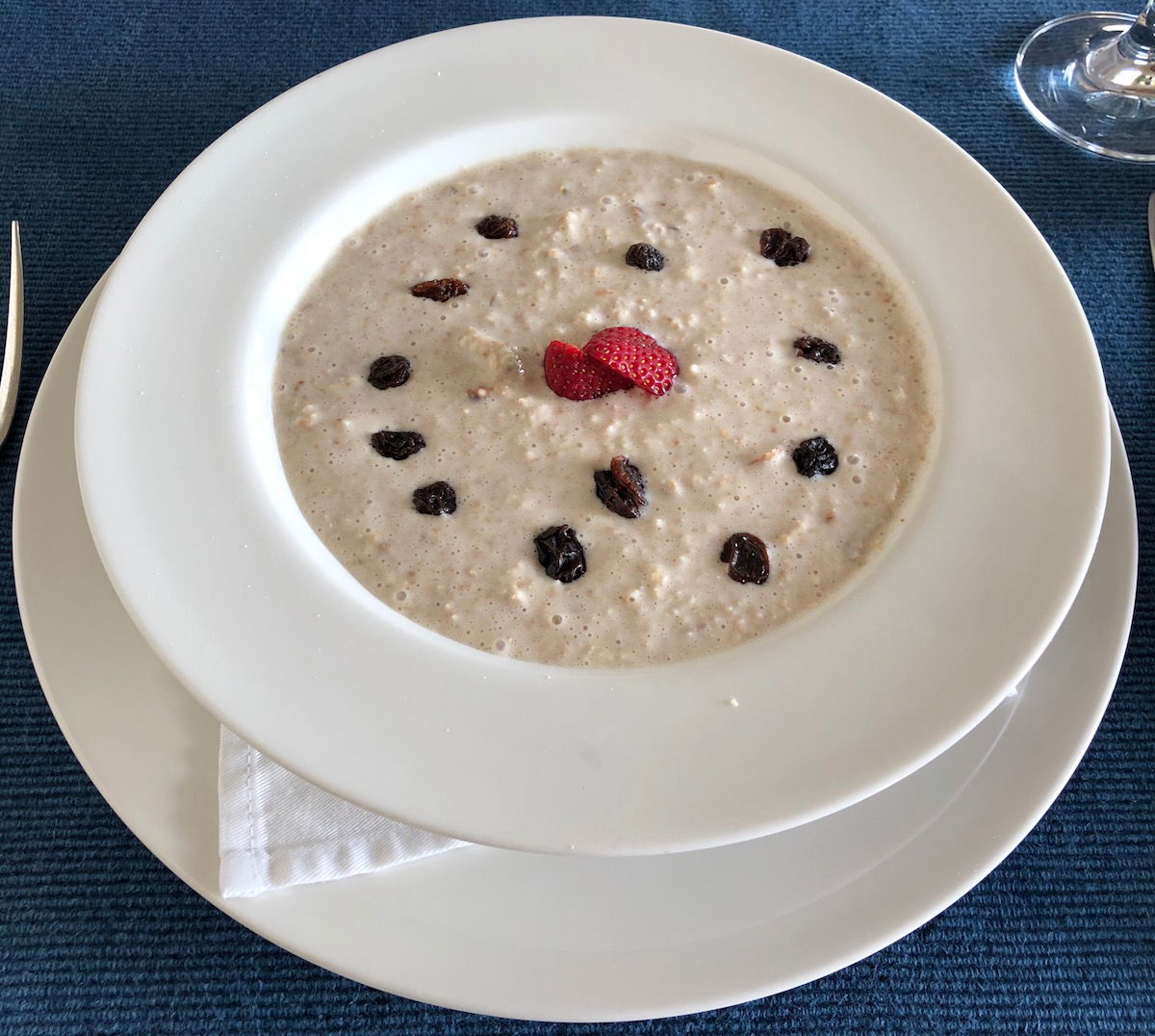 Amangalla breakfast
The oatmeal with stewed apples…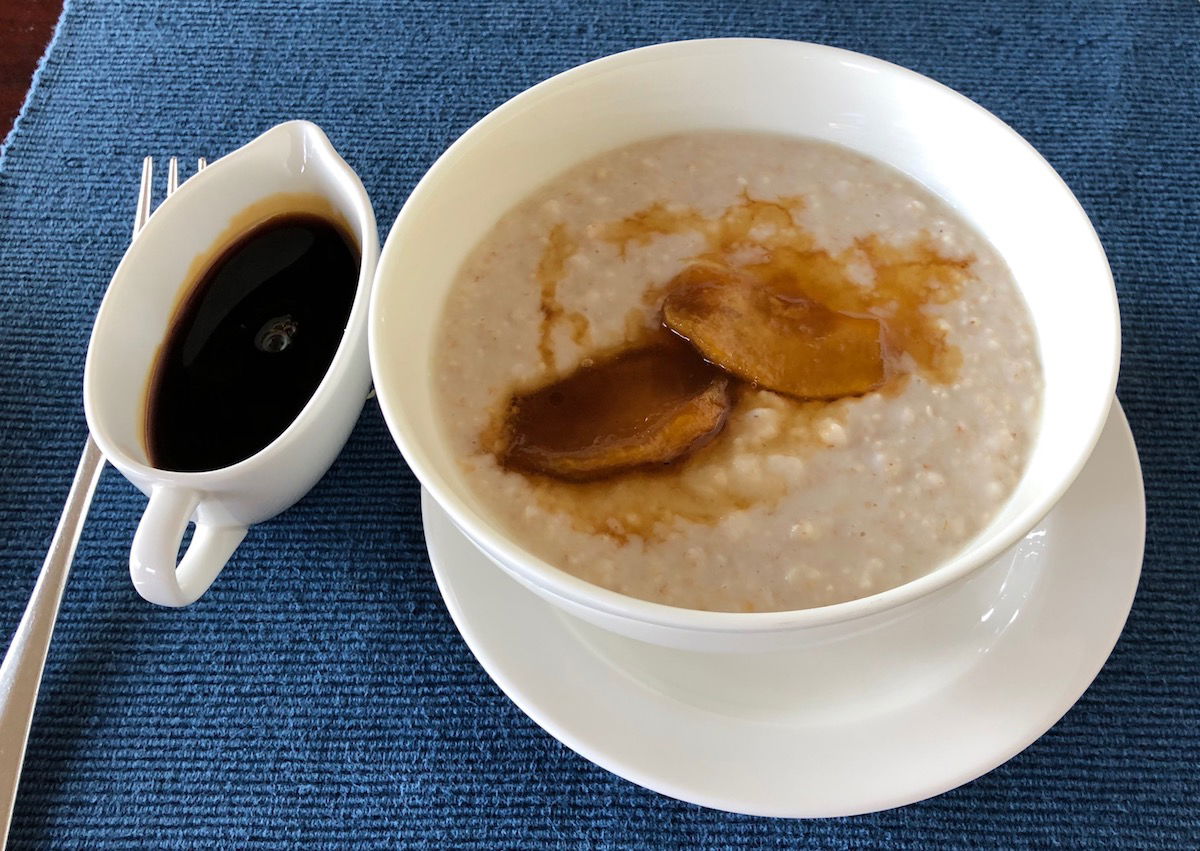 Amangalla breakfast
The ruhunu curd with kithul treacle…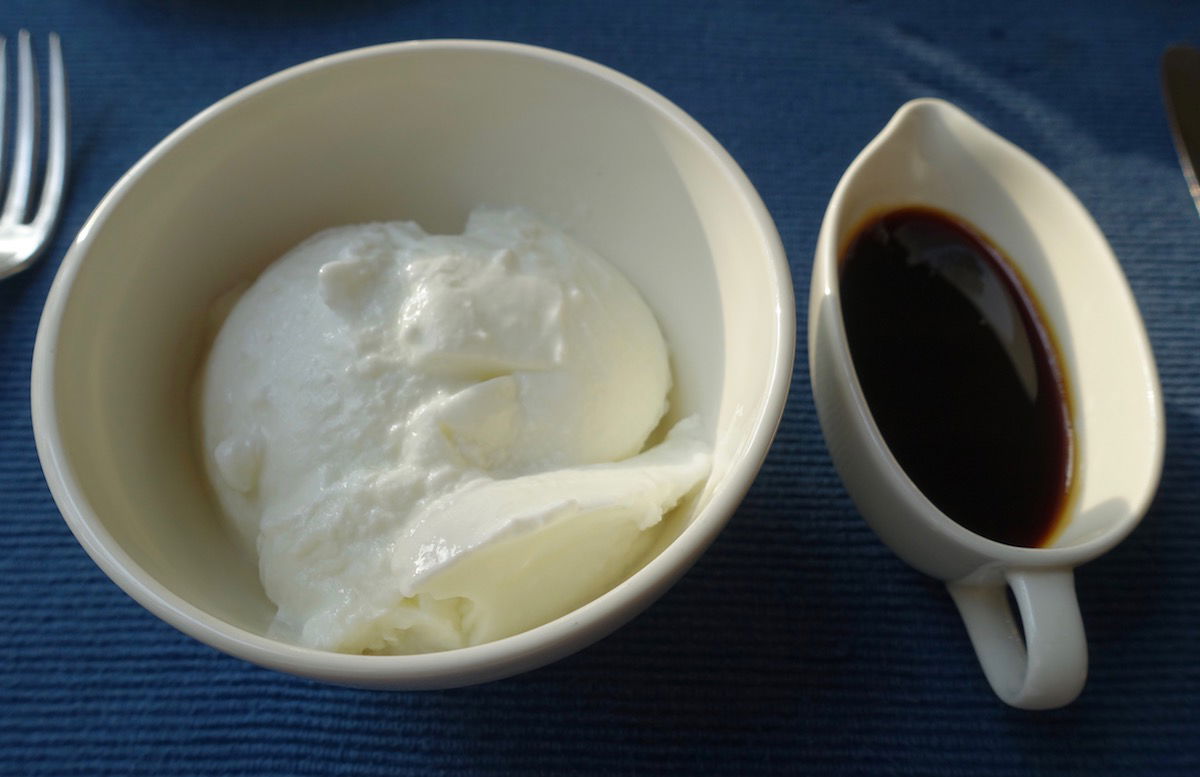 Amangalla breakfast
The Sri Lankan omelet…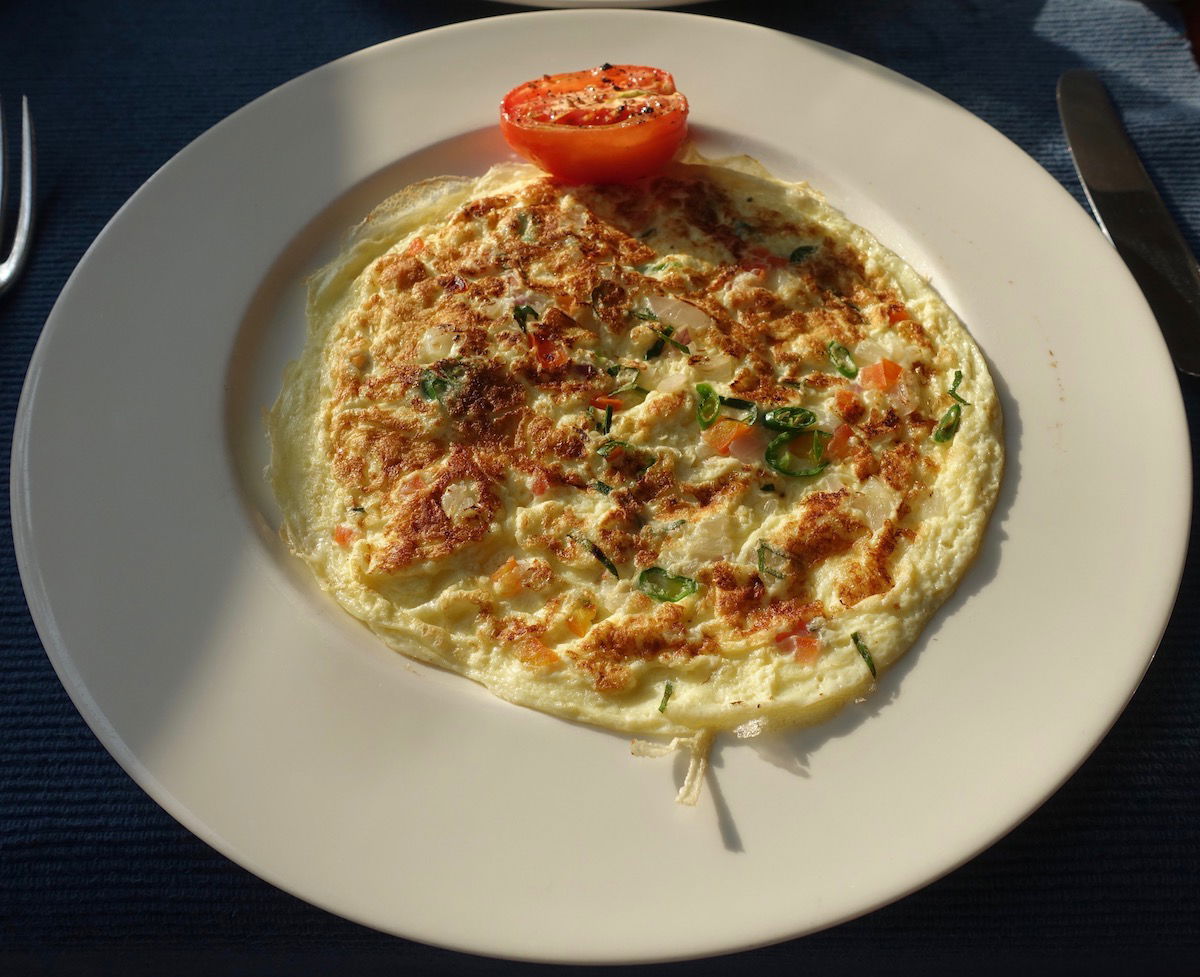 Amangalla breakfast
And the string hoppers…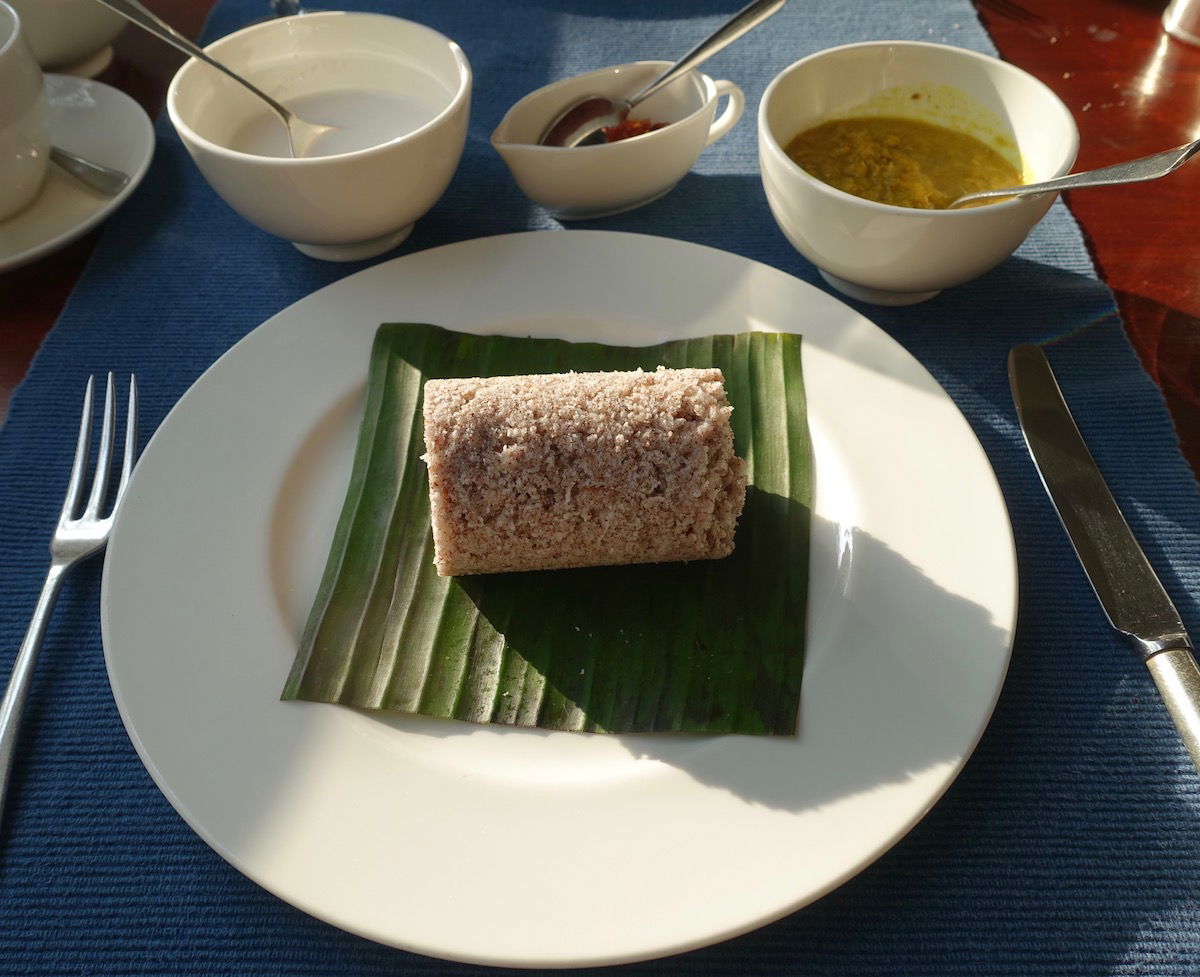 Amangalla breakfast
I thought the breakfast was excellent.
Lunch
Our rate included half board, so it included either lunch or dinner, whichever was more expensive. There were no real limits on what you could order.
While some other Amans restrict visits from non-guests, this one allowed tourists to make reservations for lunch and dinner. So the restaurant was never crowded, though it was definitely noticeable that there were quite a few non-guests.
The lunch menu read as follows: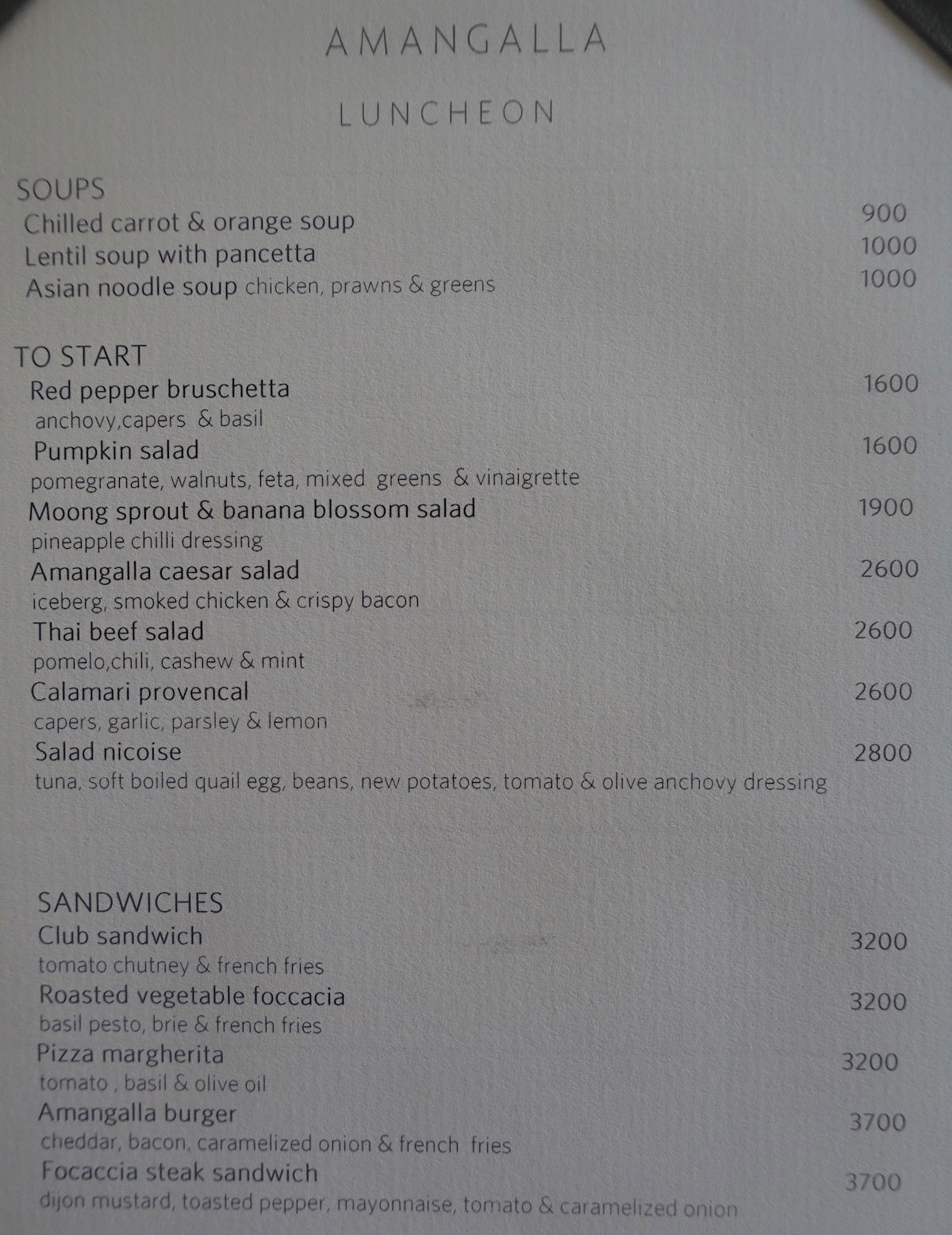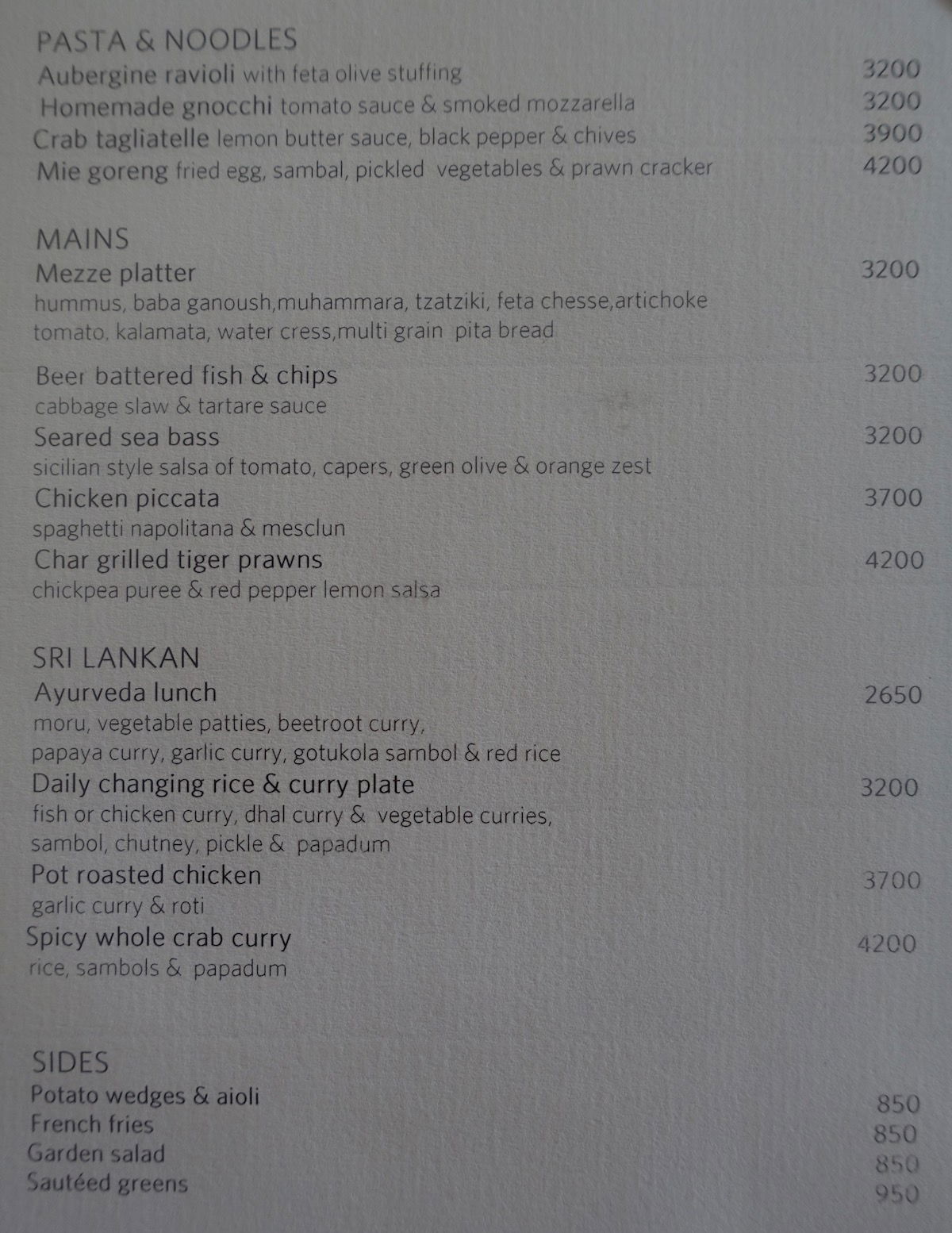 Over our stay here we had the Thai beef salad…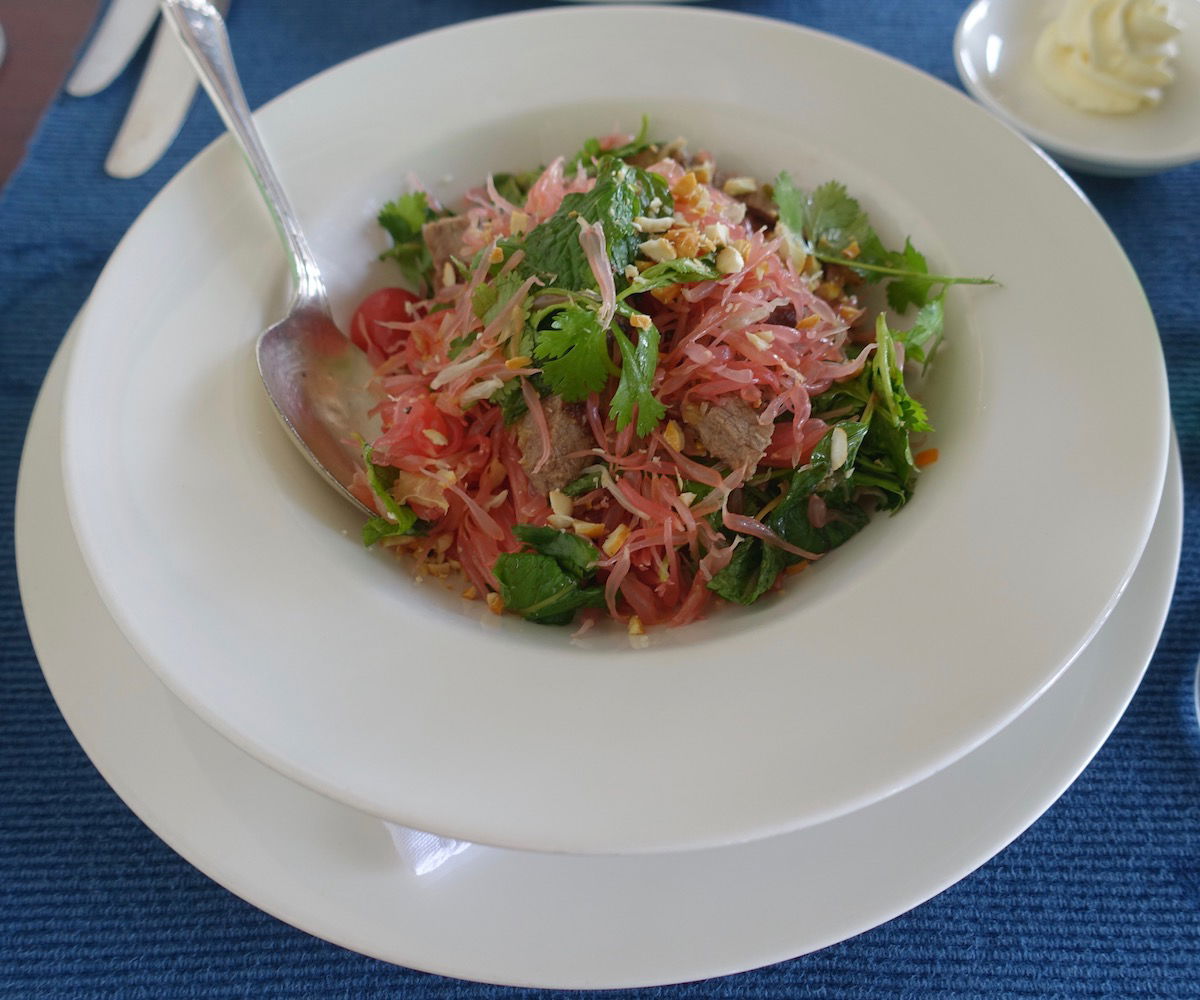 Amangalla lunch
The pumpkin salad…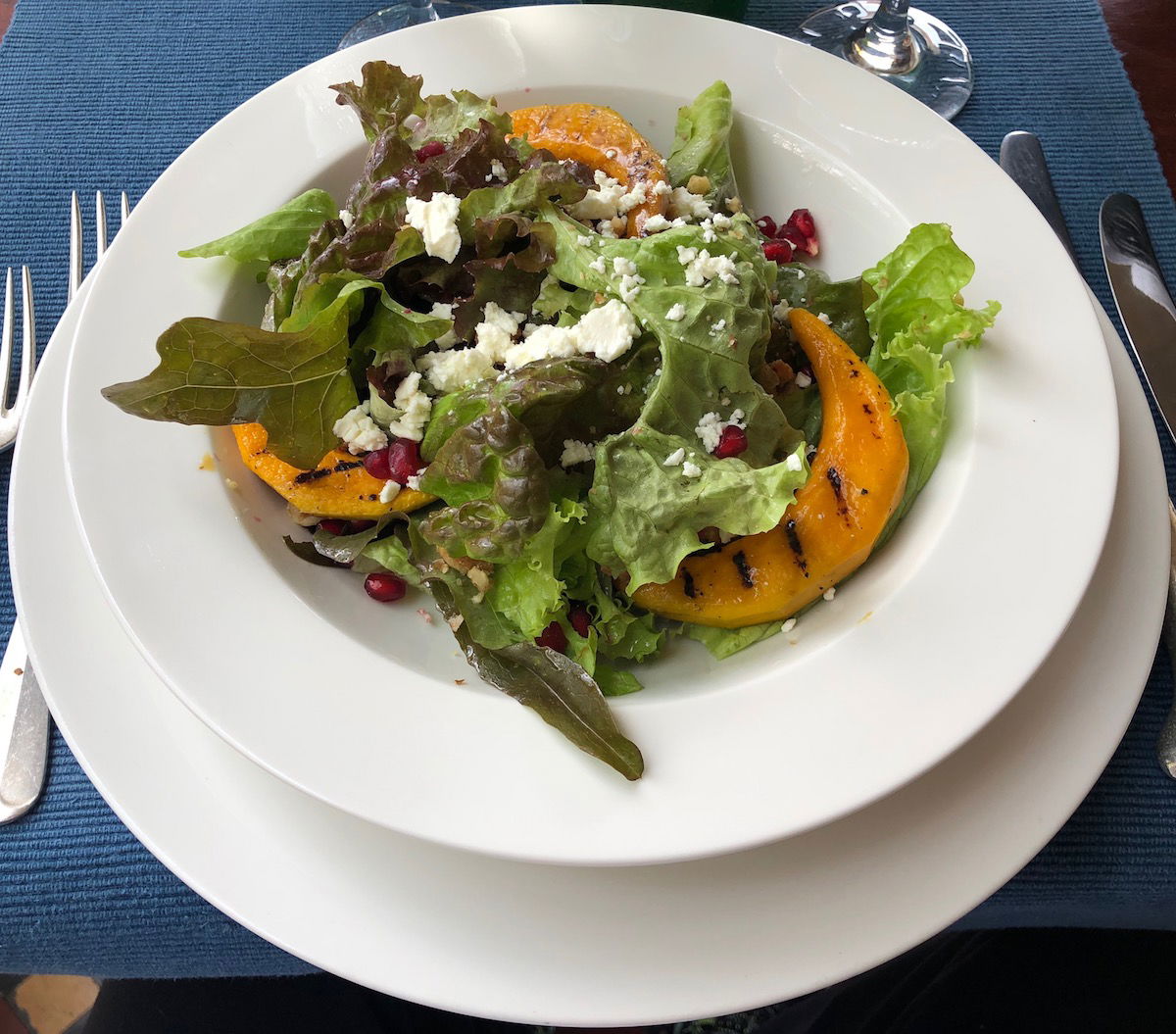 Amangalla lunch
We also tried several of the Sri Lankan options.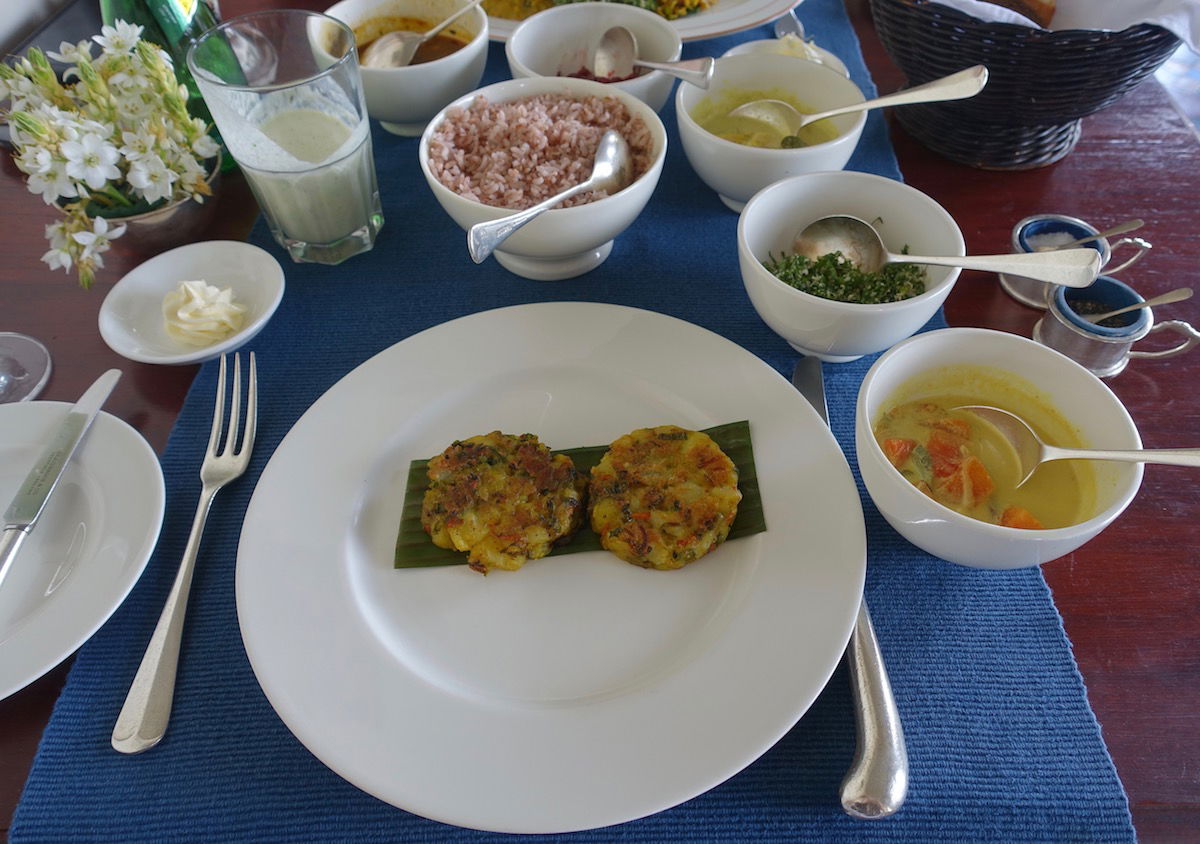 Amangalla lunch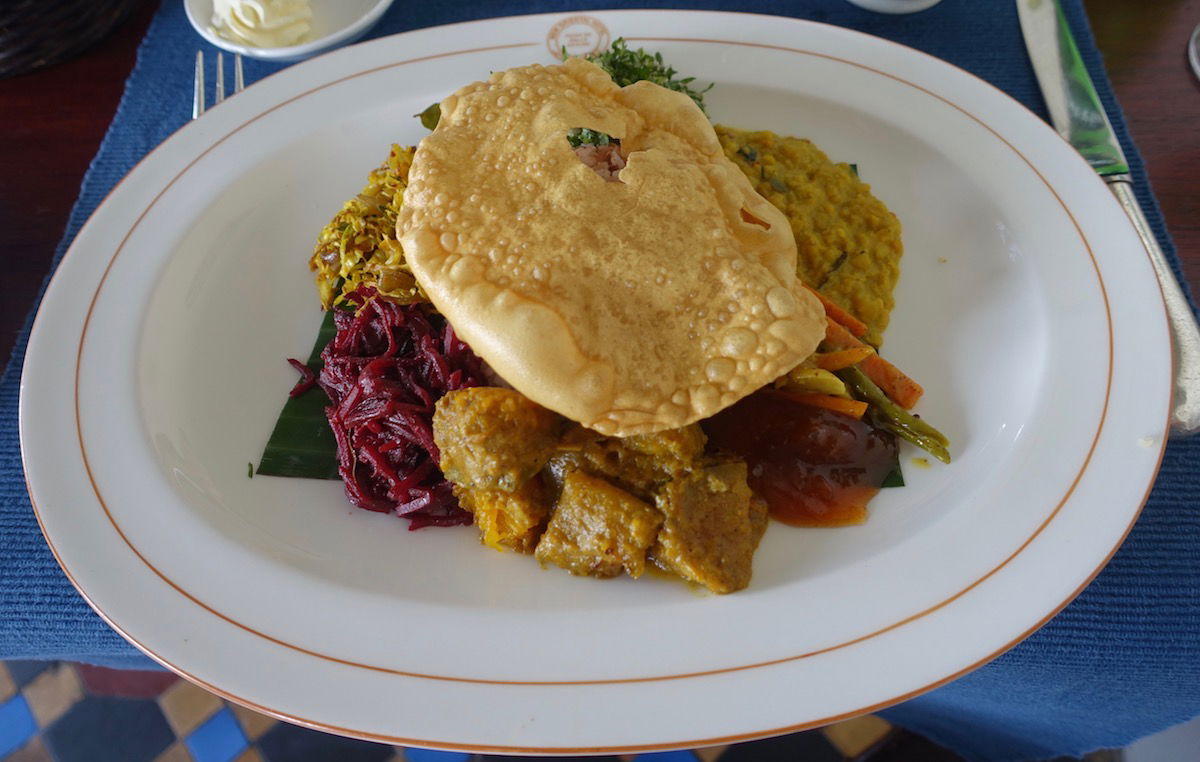 Amangalla lunch
The seared sea bass…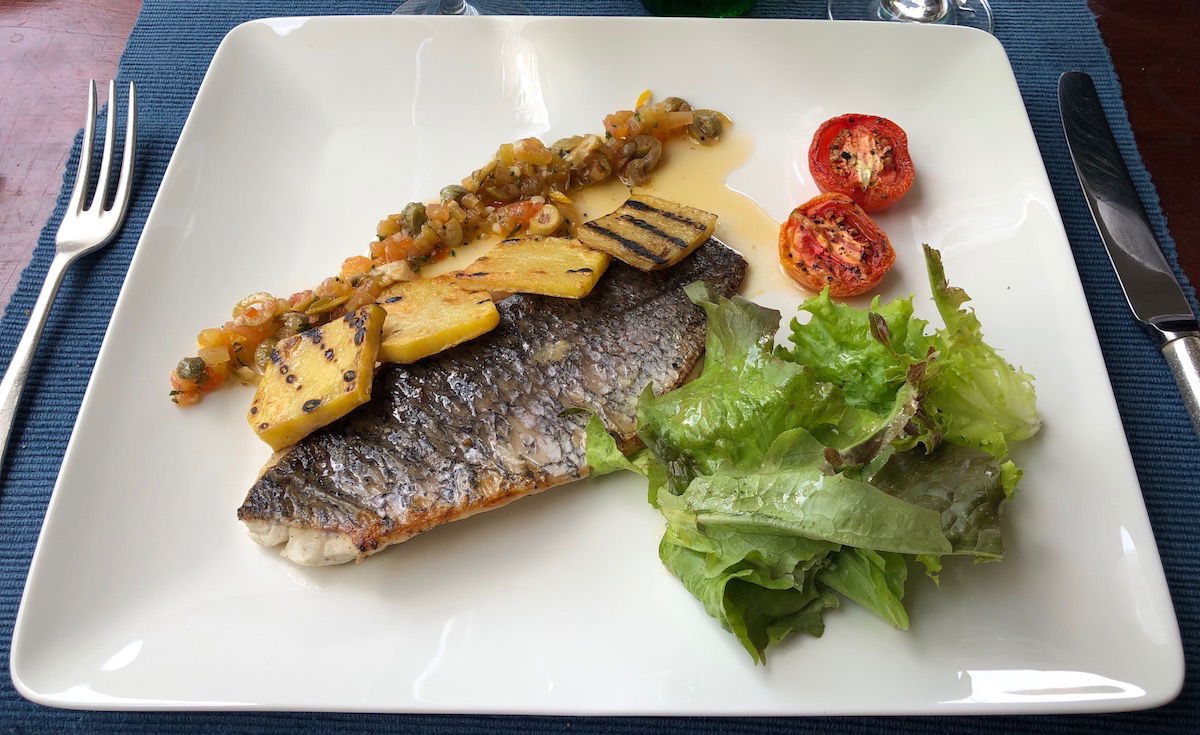 Amangalla lunch
A couple of the desserts were also excellent.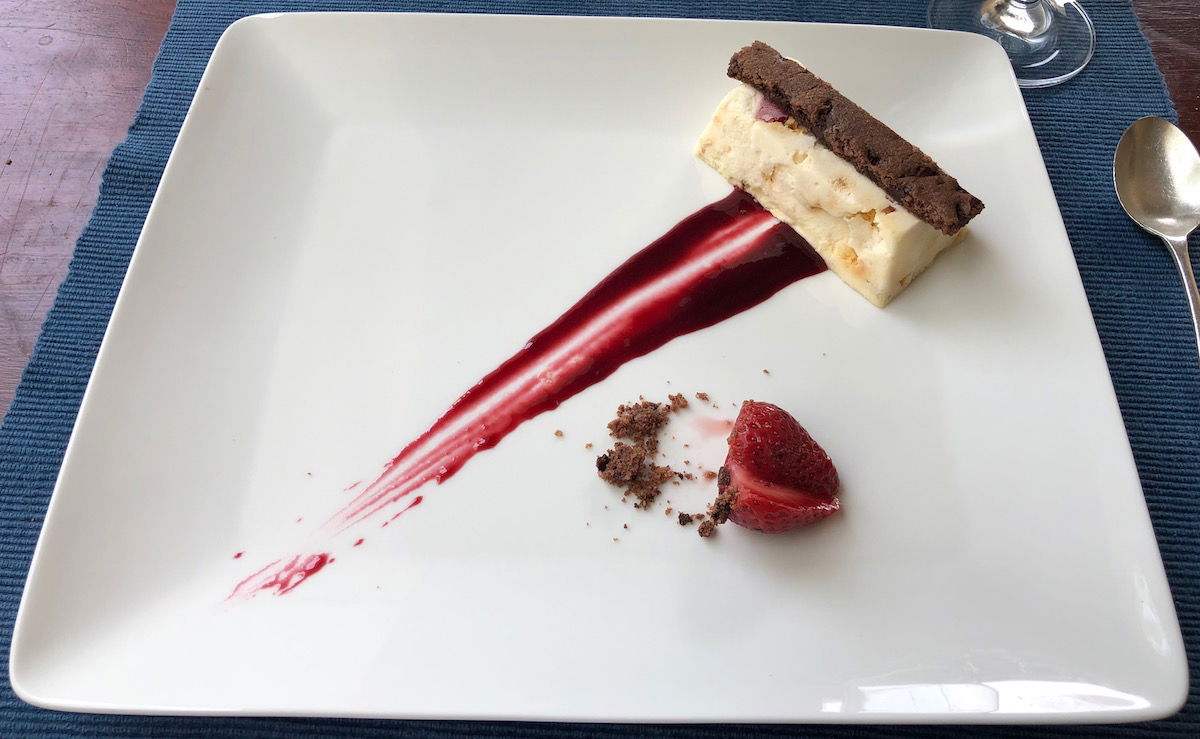 Amangalla lunch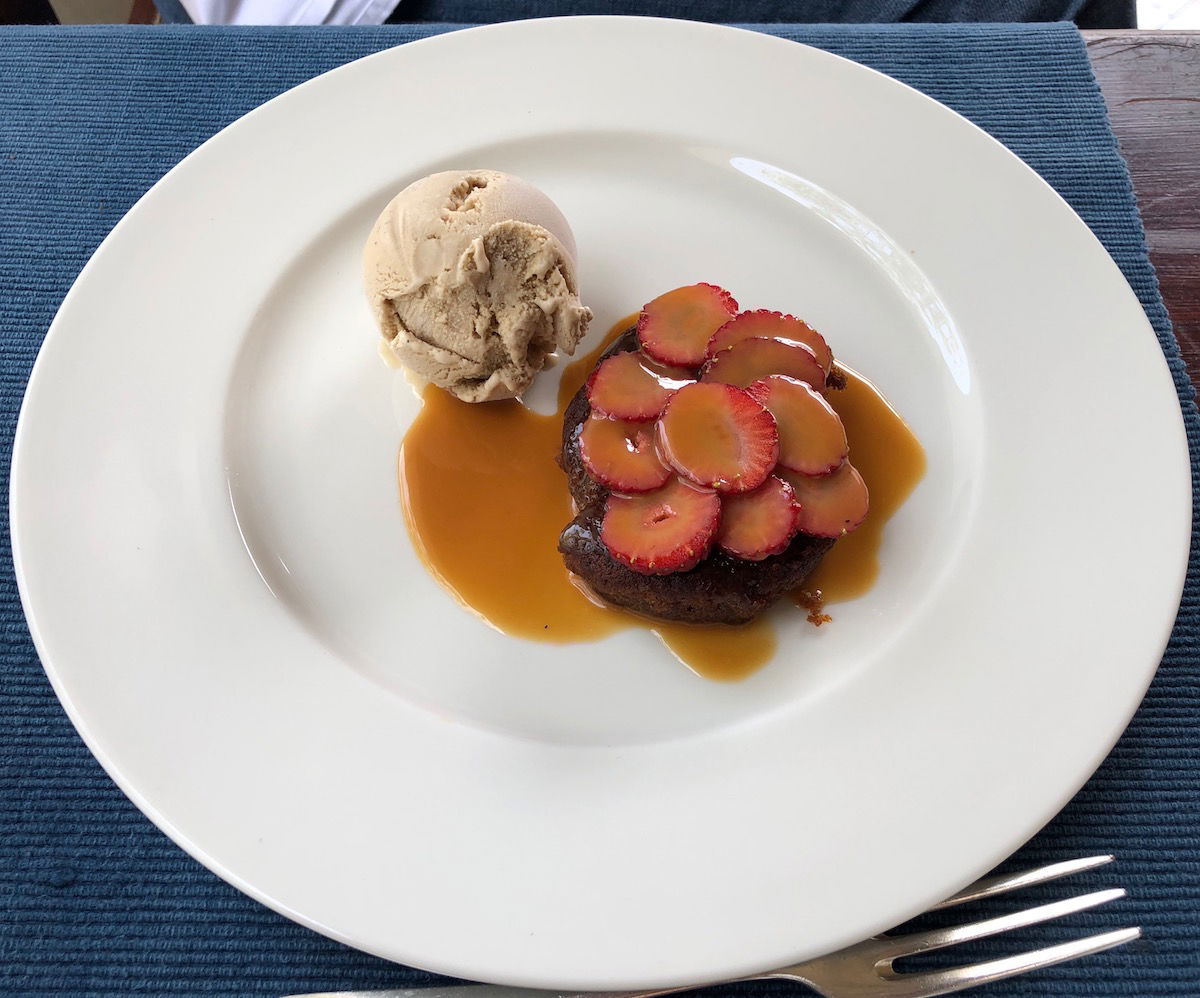 Amangalla lunch
Dinner
The dinner menu at Amangalla changed slightly every night, though here's a sense of what the menu was like: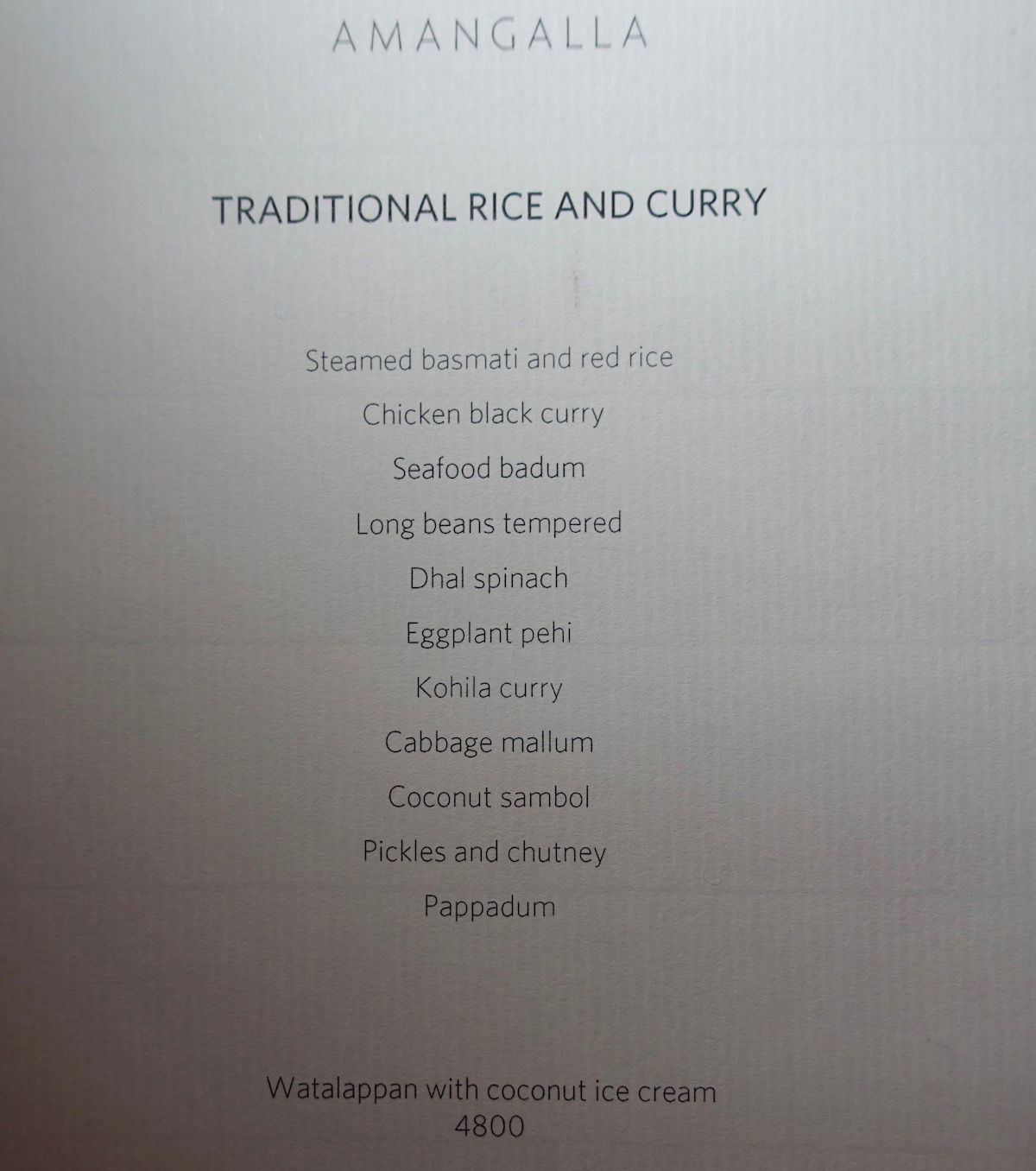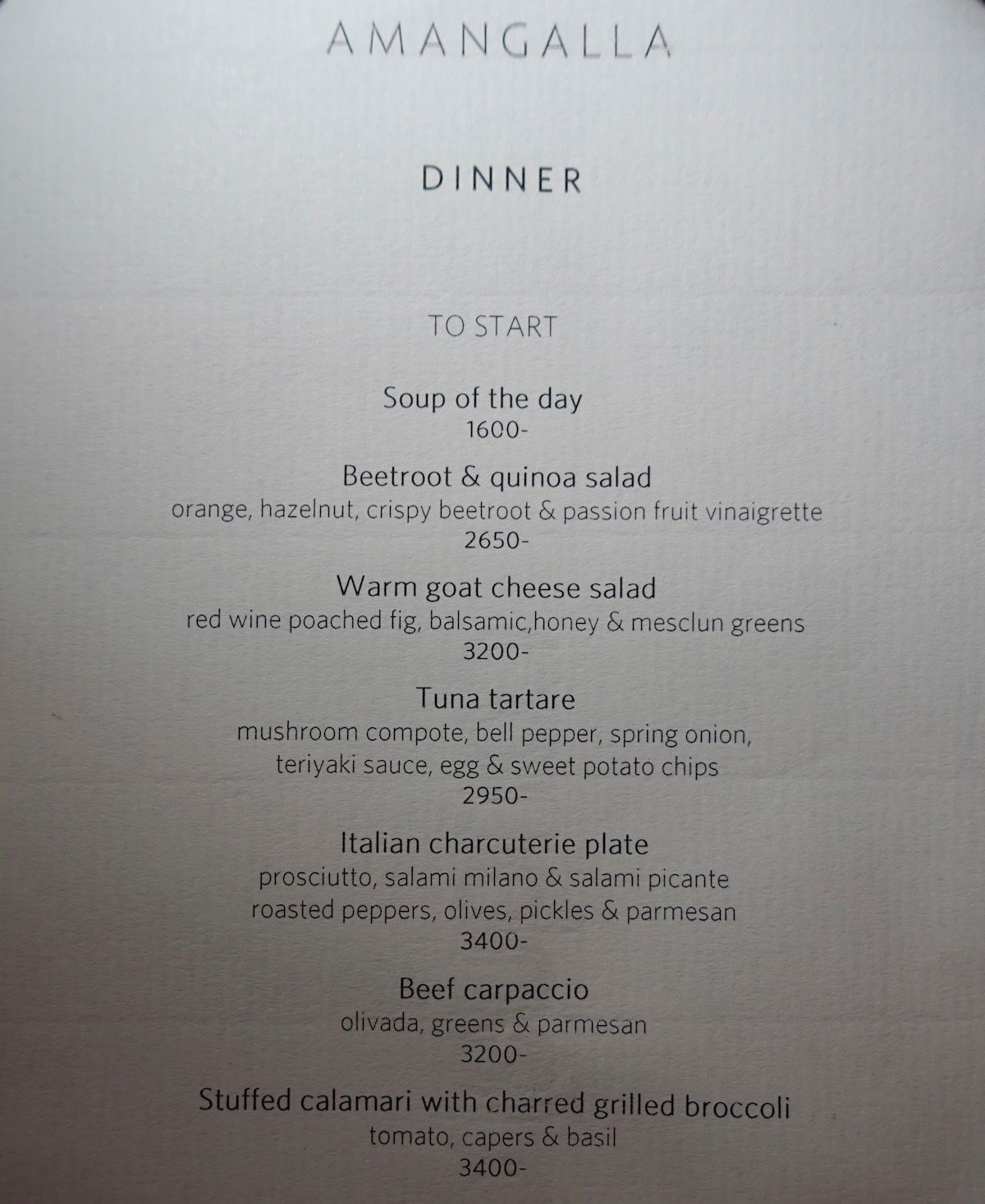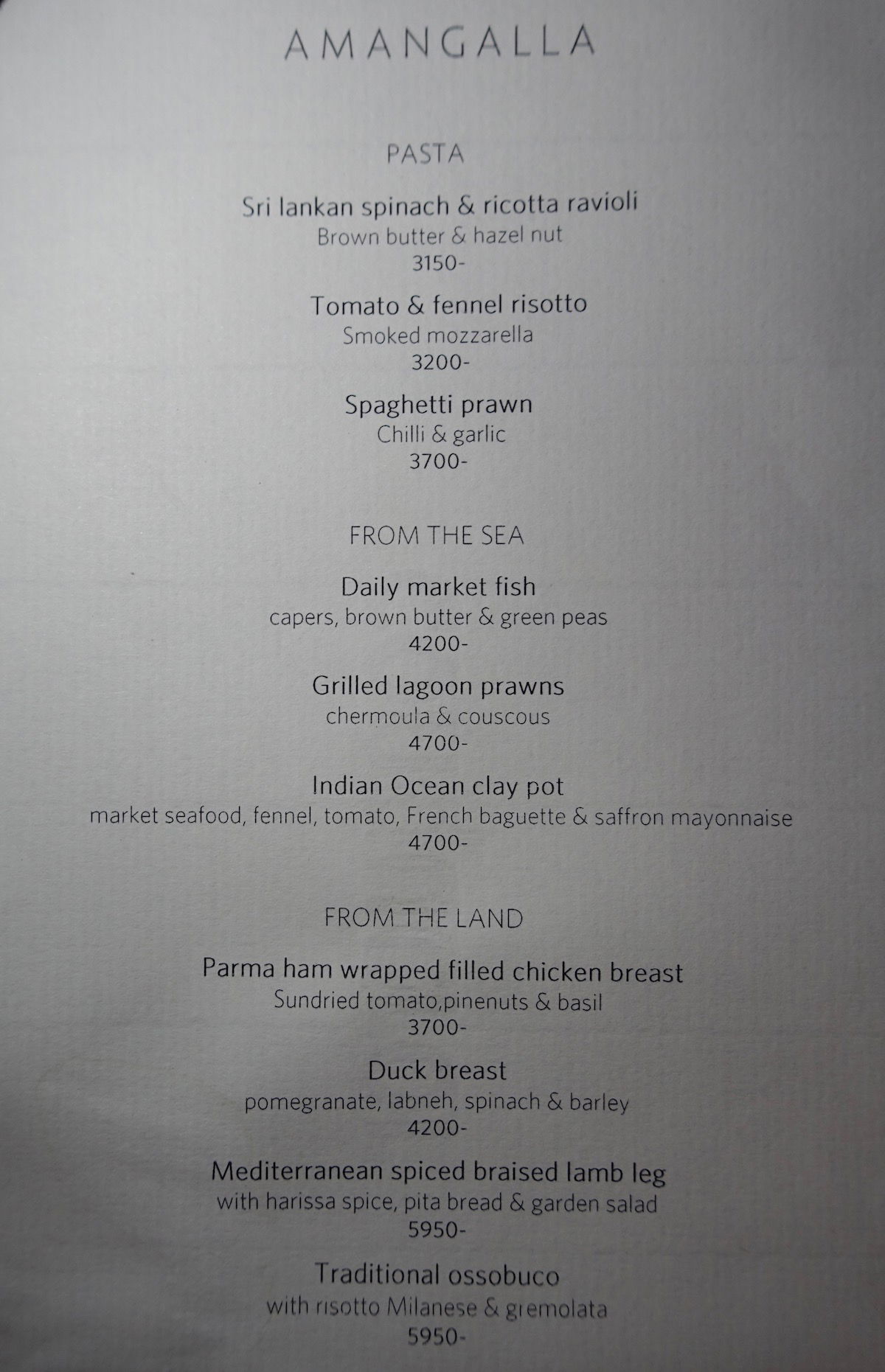 We arrived at the hotel late at night after landing in Sri Lanka and had work to do, so we just ordered the traditional rice and curry dish via room service. The portion was so big that we just ordered for one person, and below is what we got.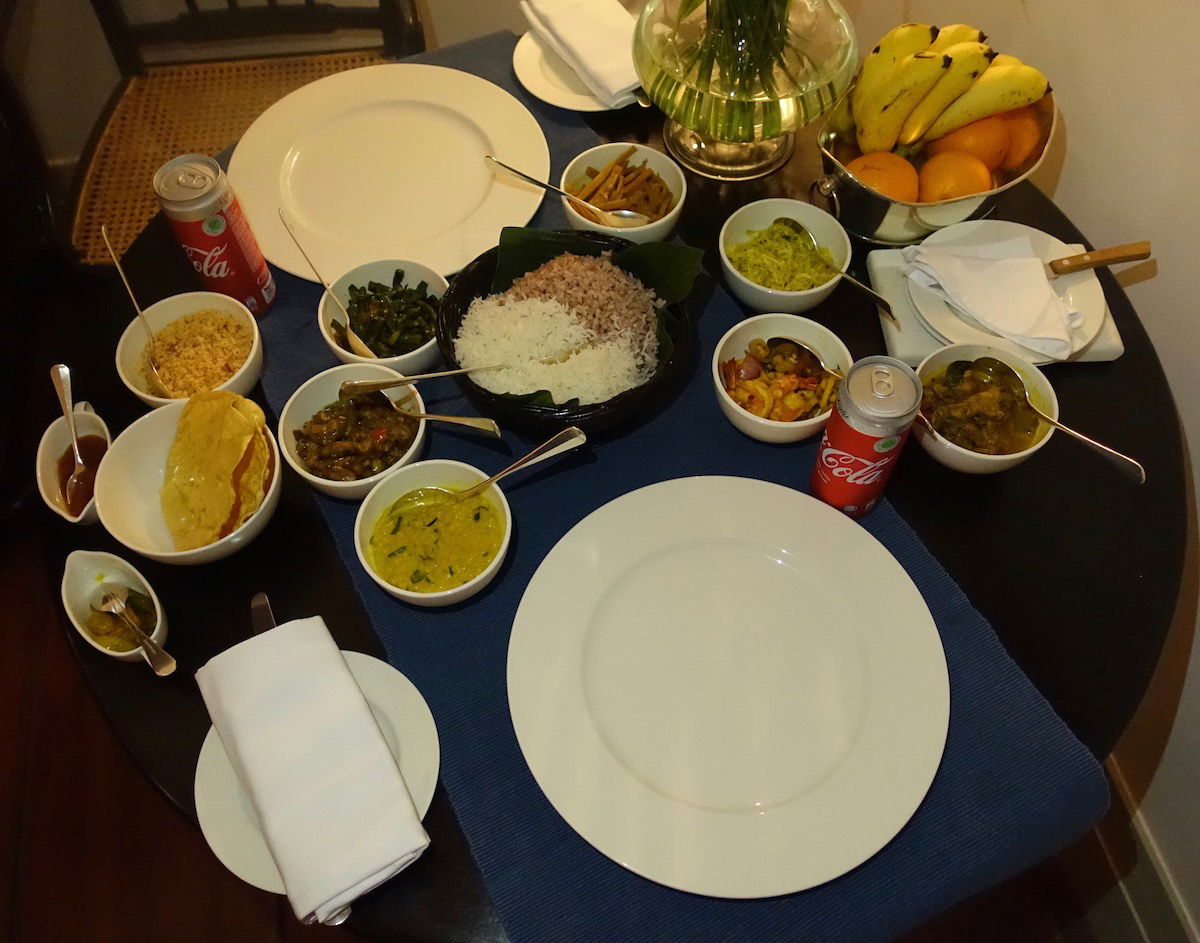 Amangalla dinner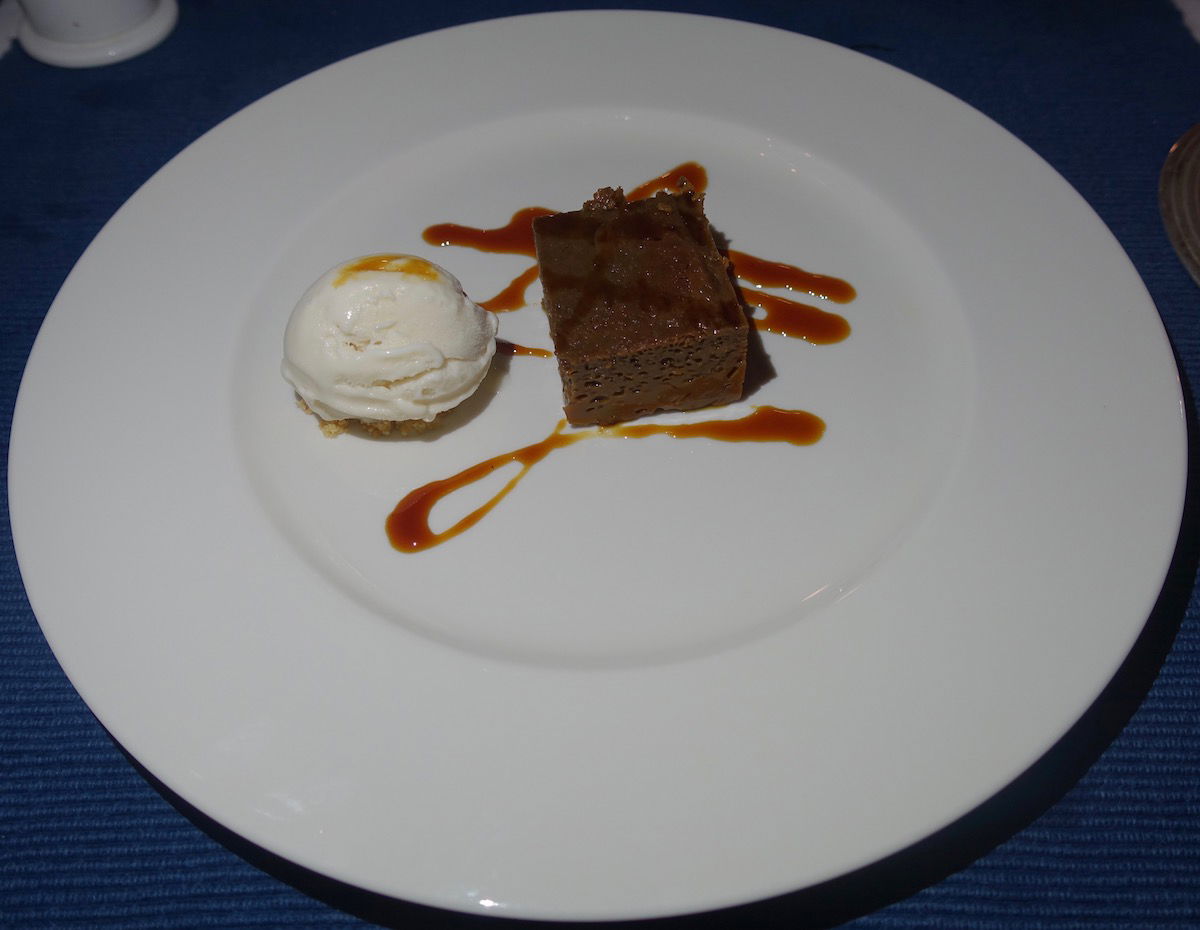 Amangalla dinner
The next night we ate in the restaurant (since we had Sri Lankan food for dinner, breakfast, and lunch, we decided to try something from the Western menu).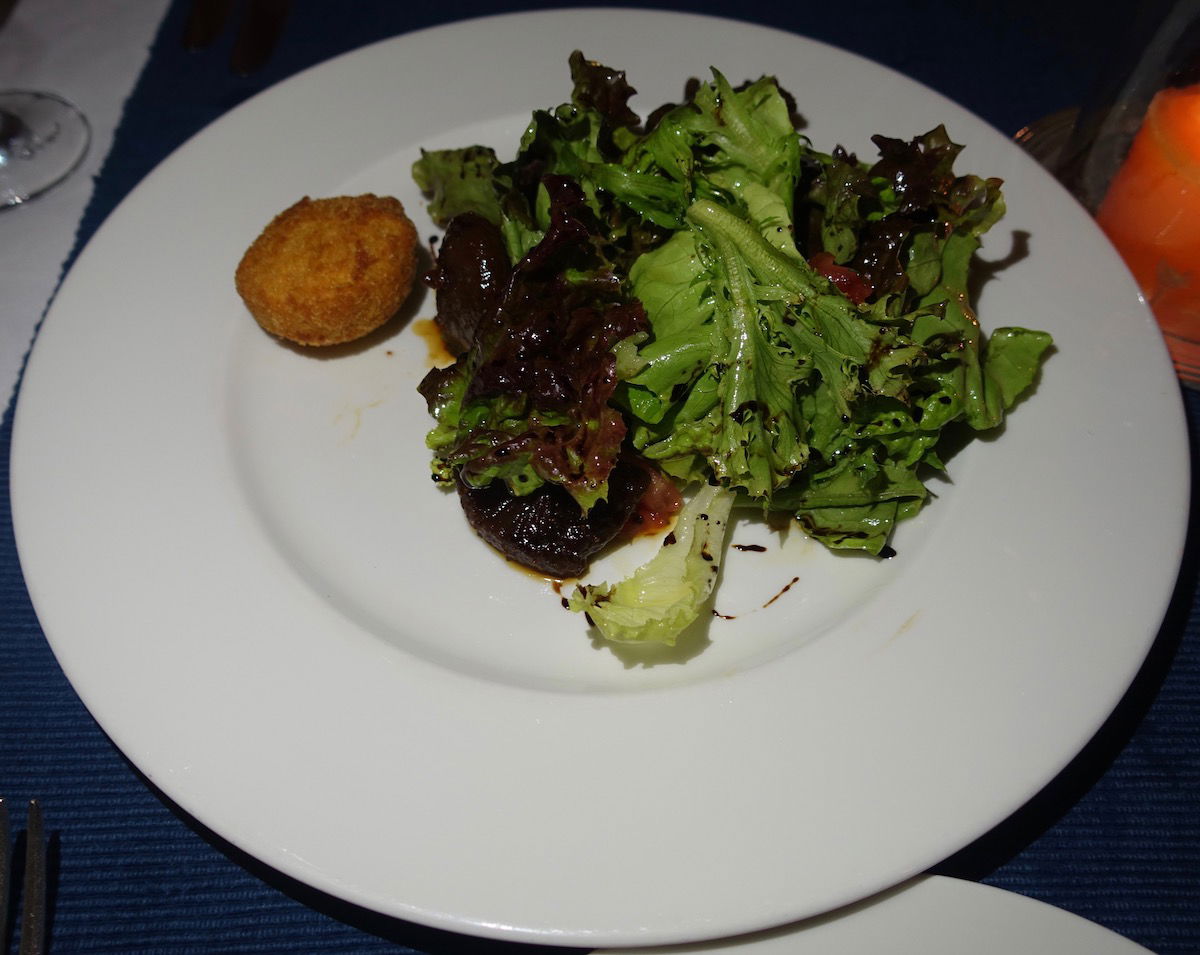 Amangalla dinner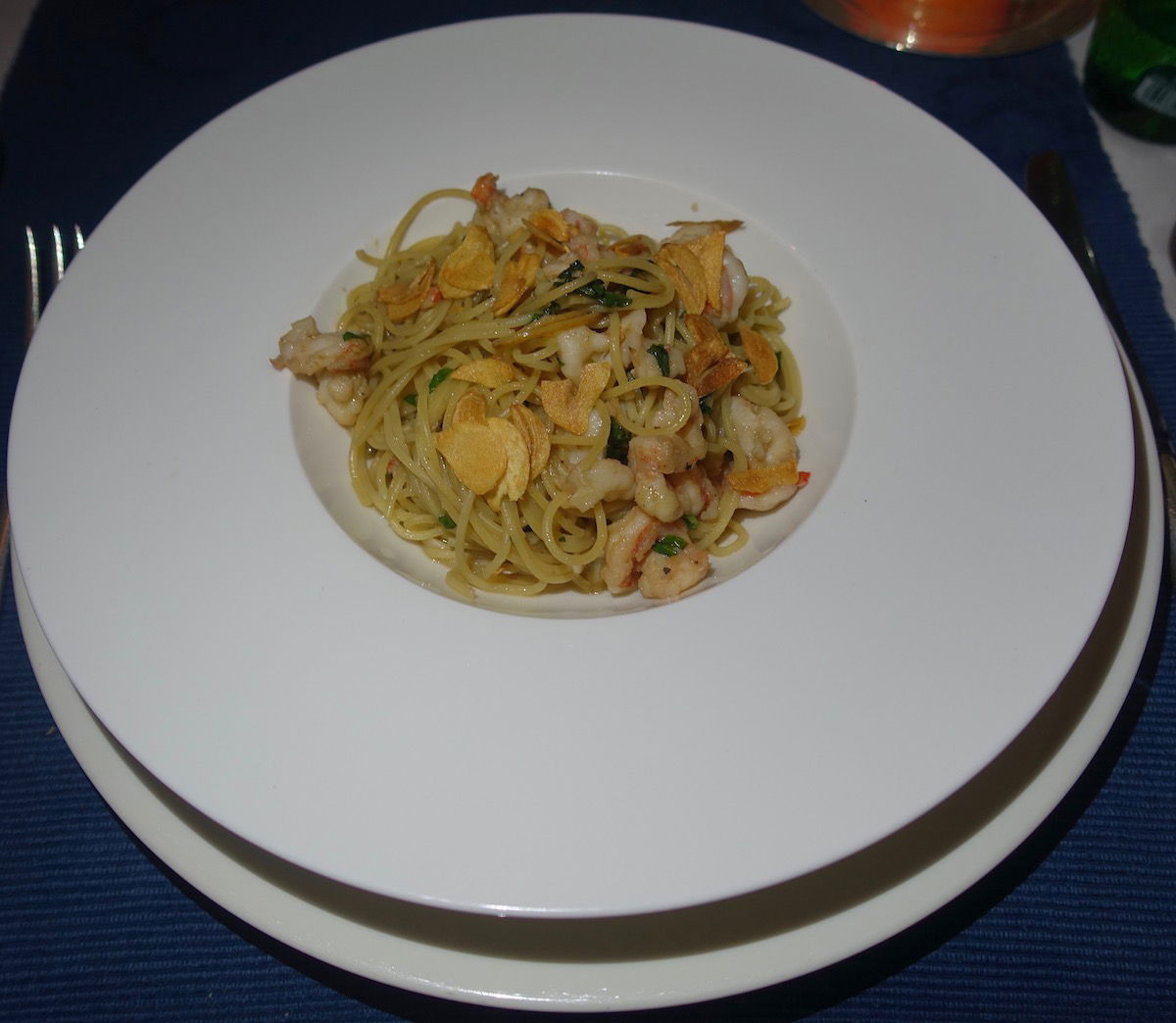 Amangalla dinner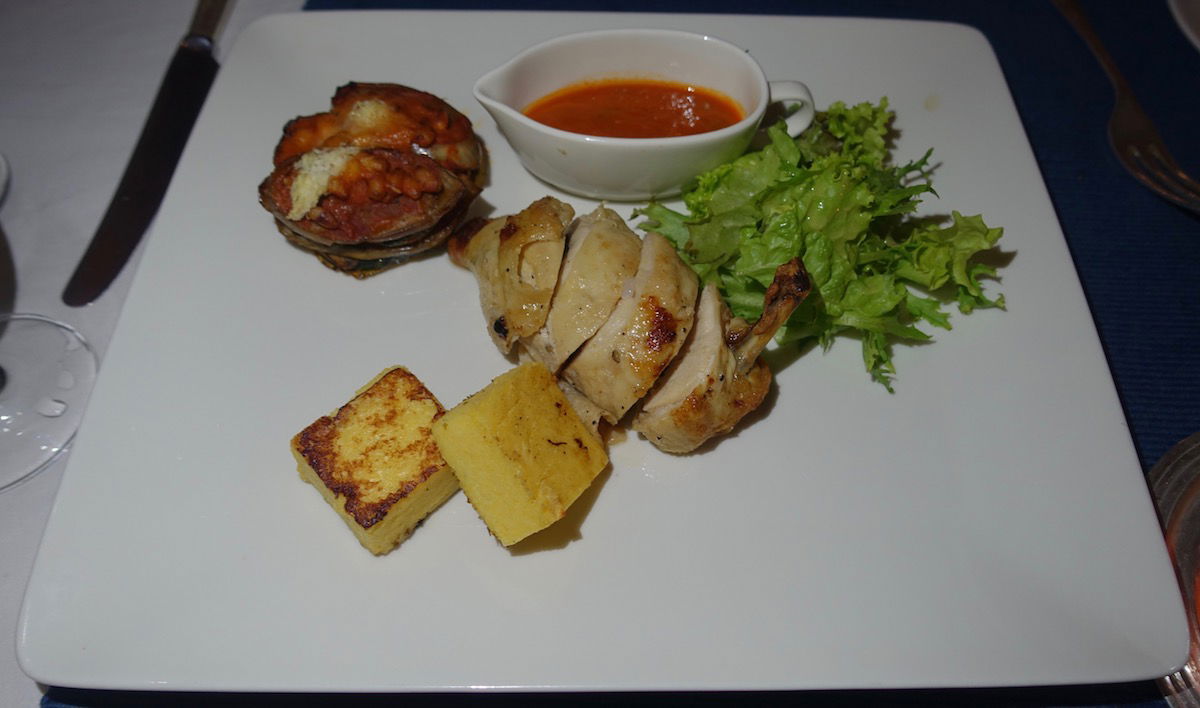 Amangalla dinner
Special roti dinner
In the activities book I saw that they had a "traditional roti dinner in garden pavilion" as an option, and I figured we should give this a try for our last night. The cost was 285USD — obviously that's steep — but they sure do make it a special experience.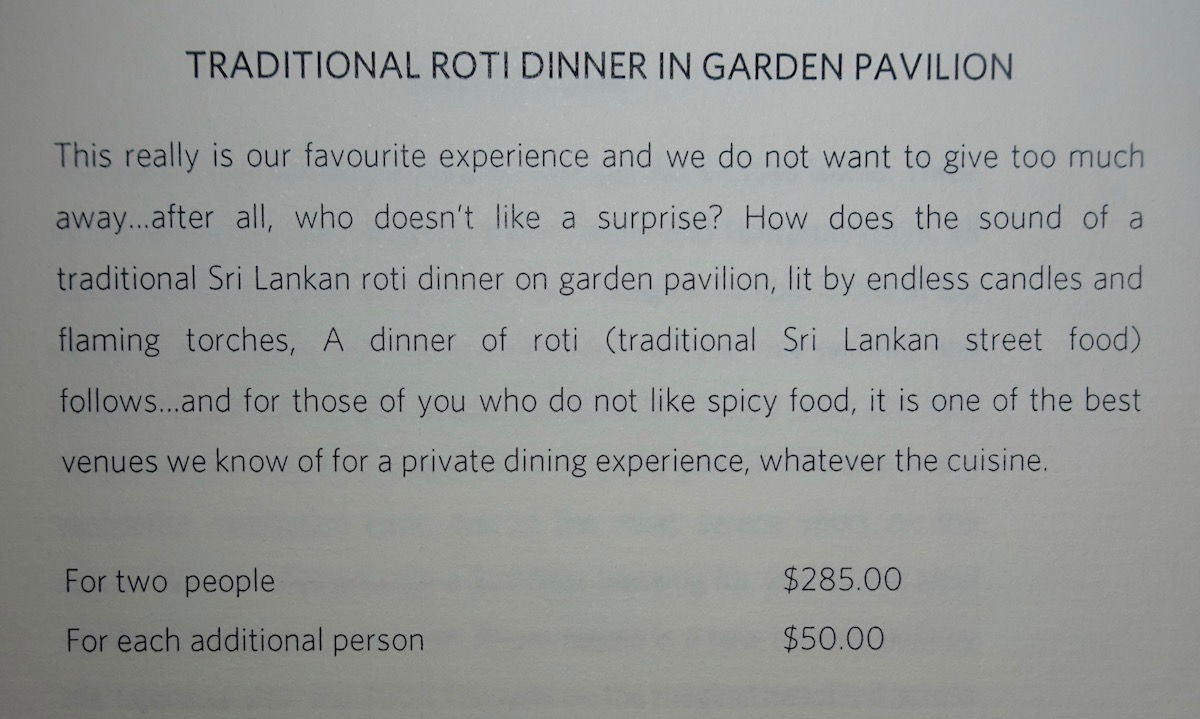 The garden pavilion is basically the outdoor area of the library, and they had set up candles along the walkway leading to this area.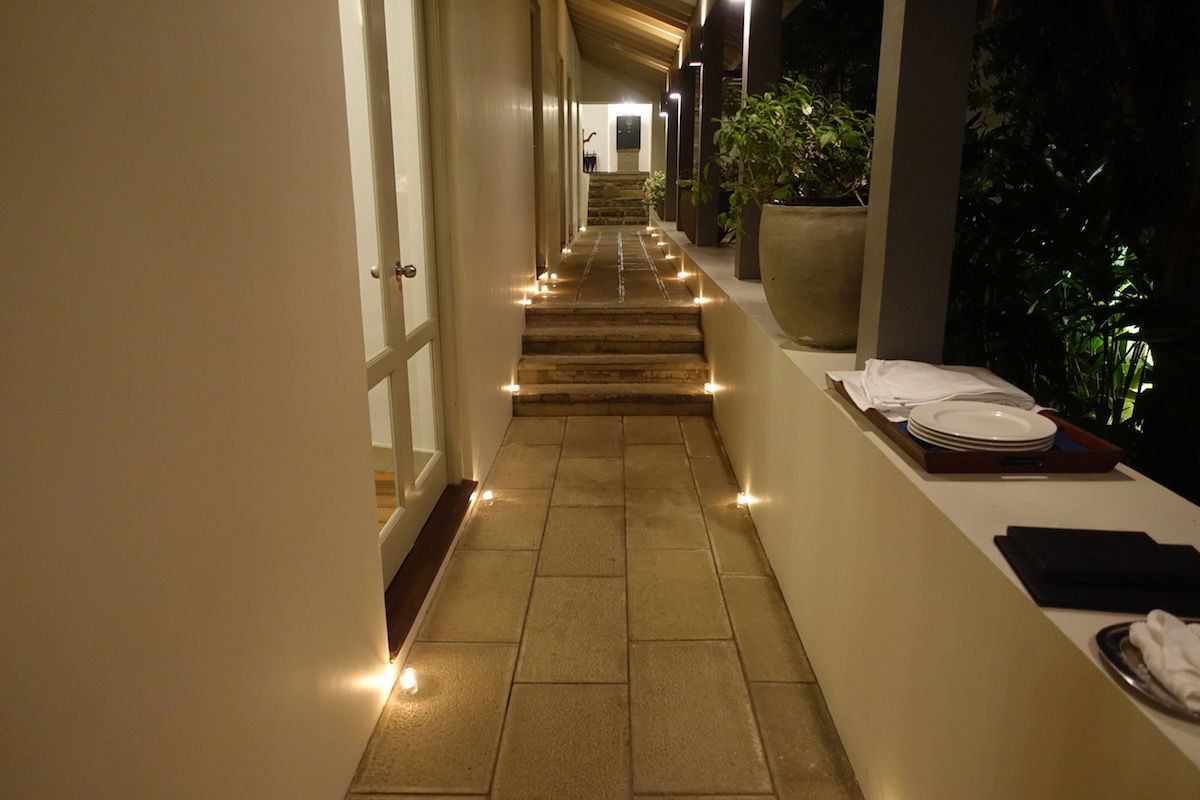 Amangalla special roti dinner
They really go all-out in terms of setting this up, as usually there's no grill here. But waiting there was the chef, the waiter, as well as live music from a local guy.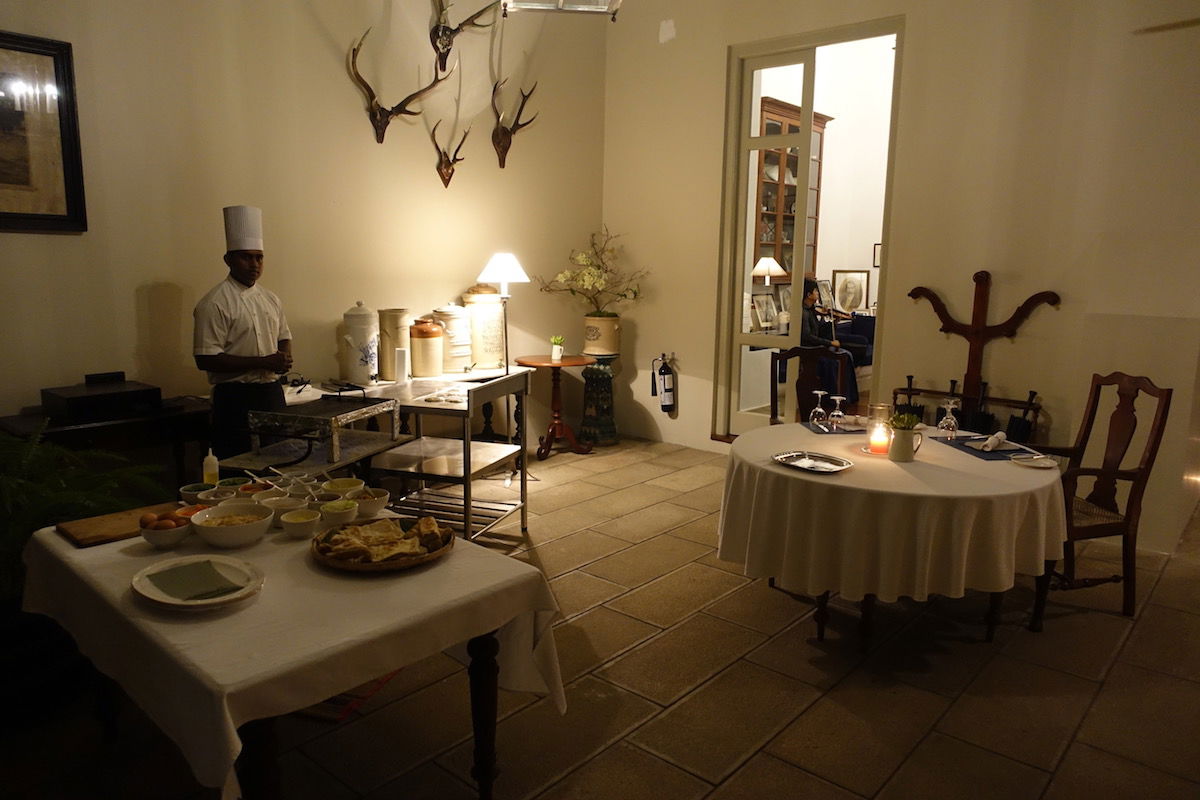 Amangalla special roti dinner
Here's what our menu looked like: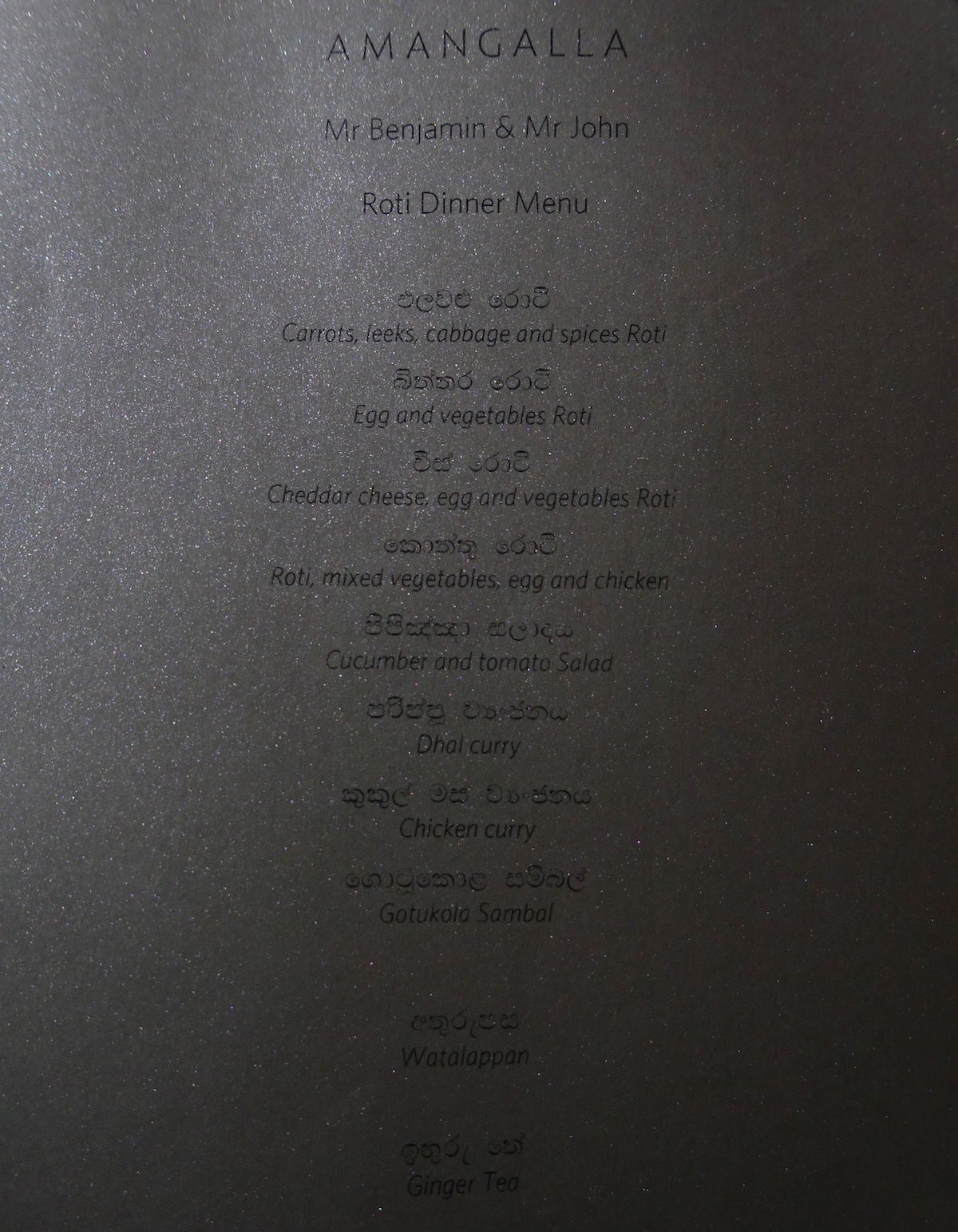 While we didn't really want to drink, a cocktail was included, so we figured we might as well. 😉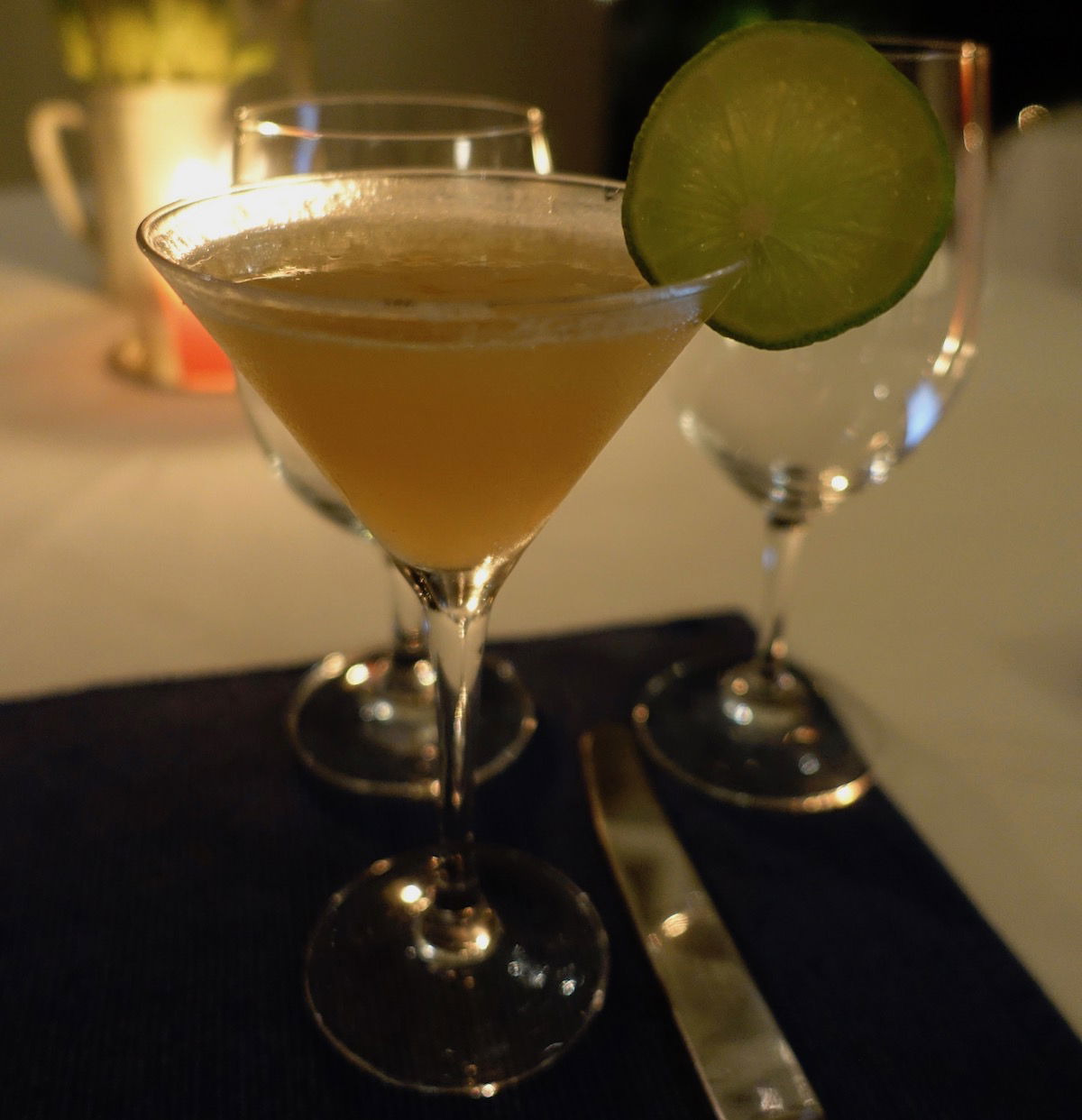 Amangalla special roti dinner
The food was spectacular, and every step of the way they explained how they were preparing it, what we were having, etc.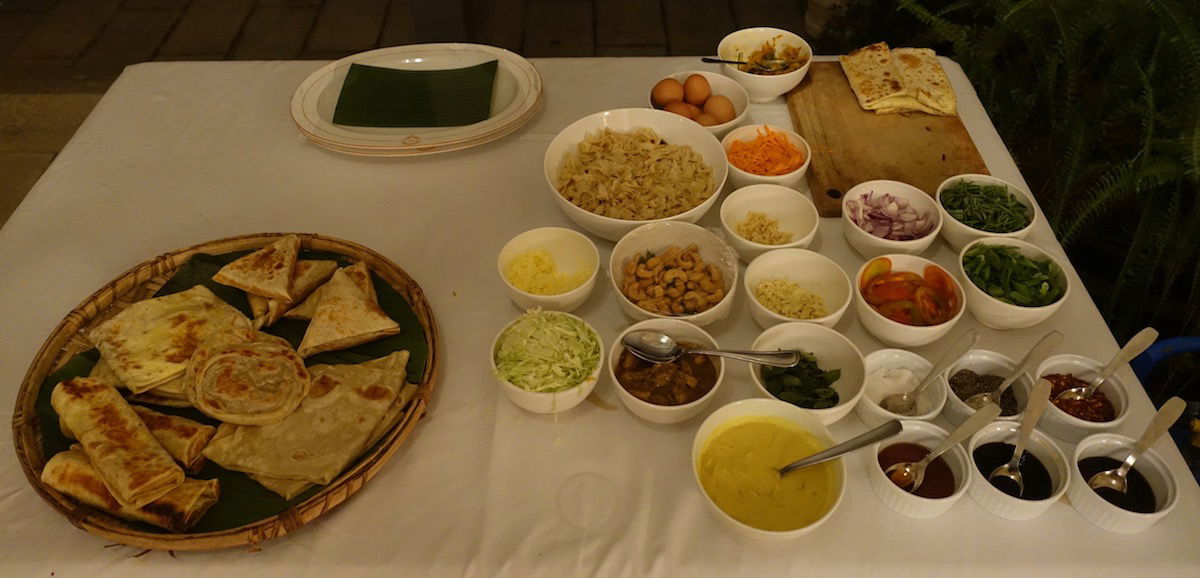 Amangalla special roti dinner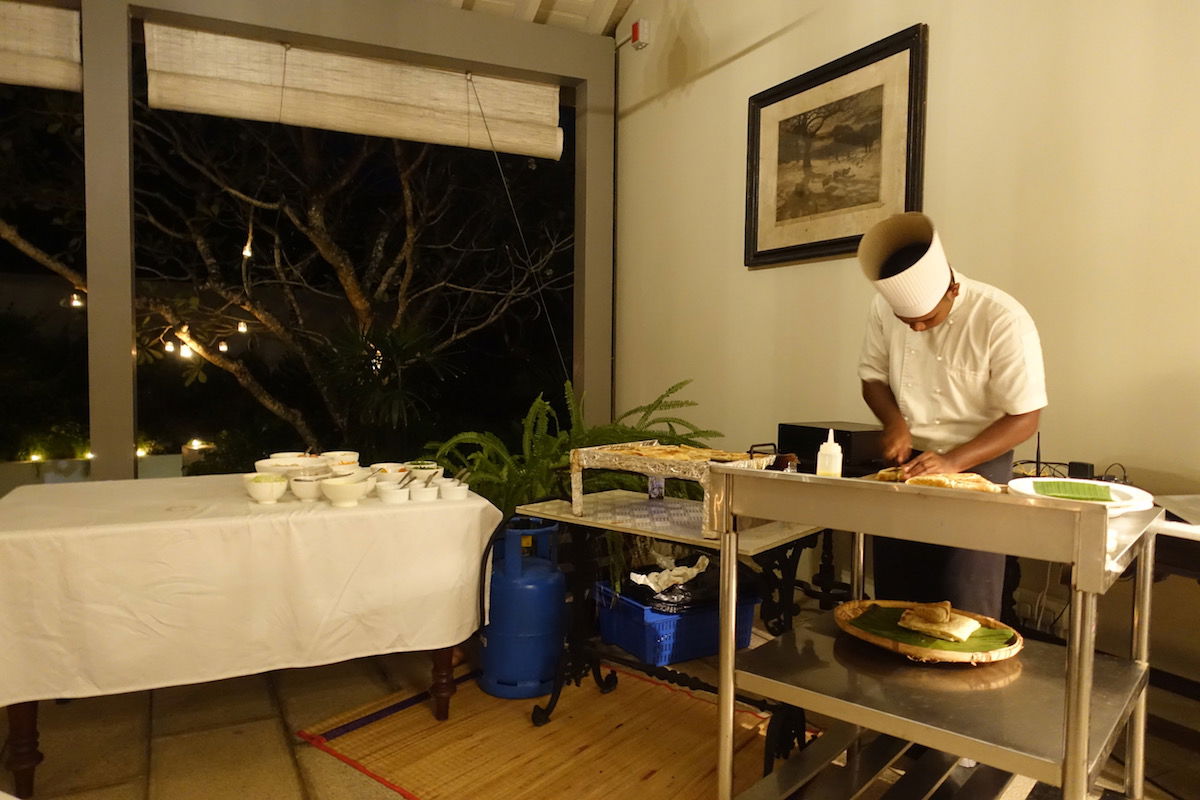 Amangalla special roti dinner
While we absolutely loved the dinner, the issue is that roti is basically just stuffed bread, and there's a diminishing marginal enjoyment on that.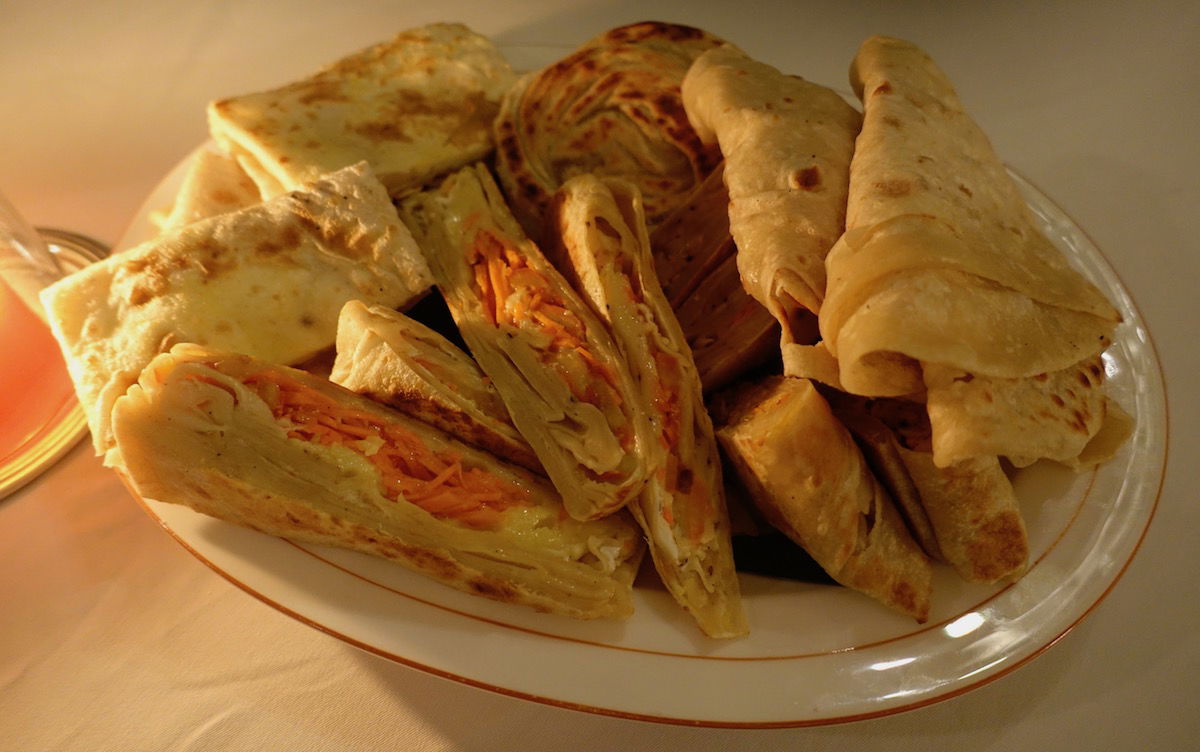 Amangalla special roti dinner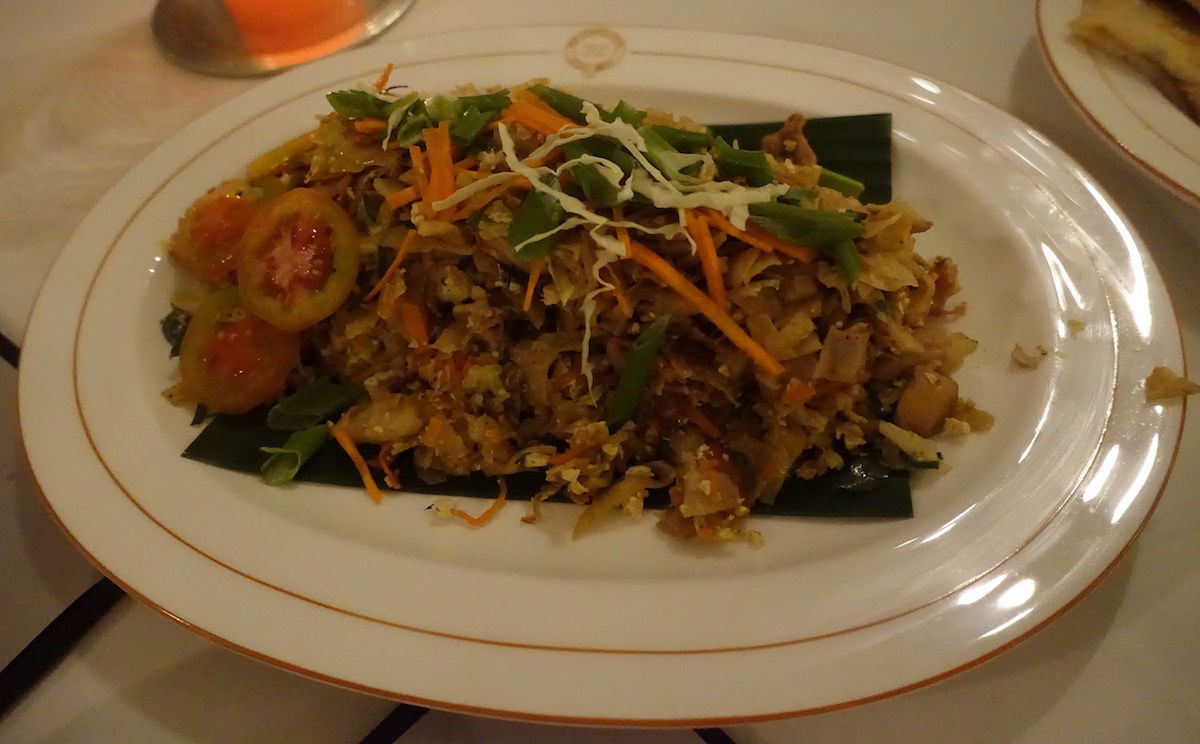 Amangalla special roti dinner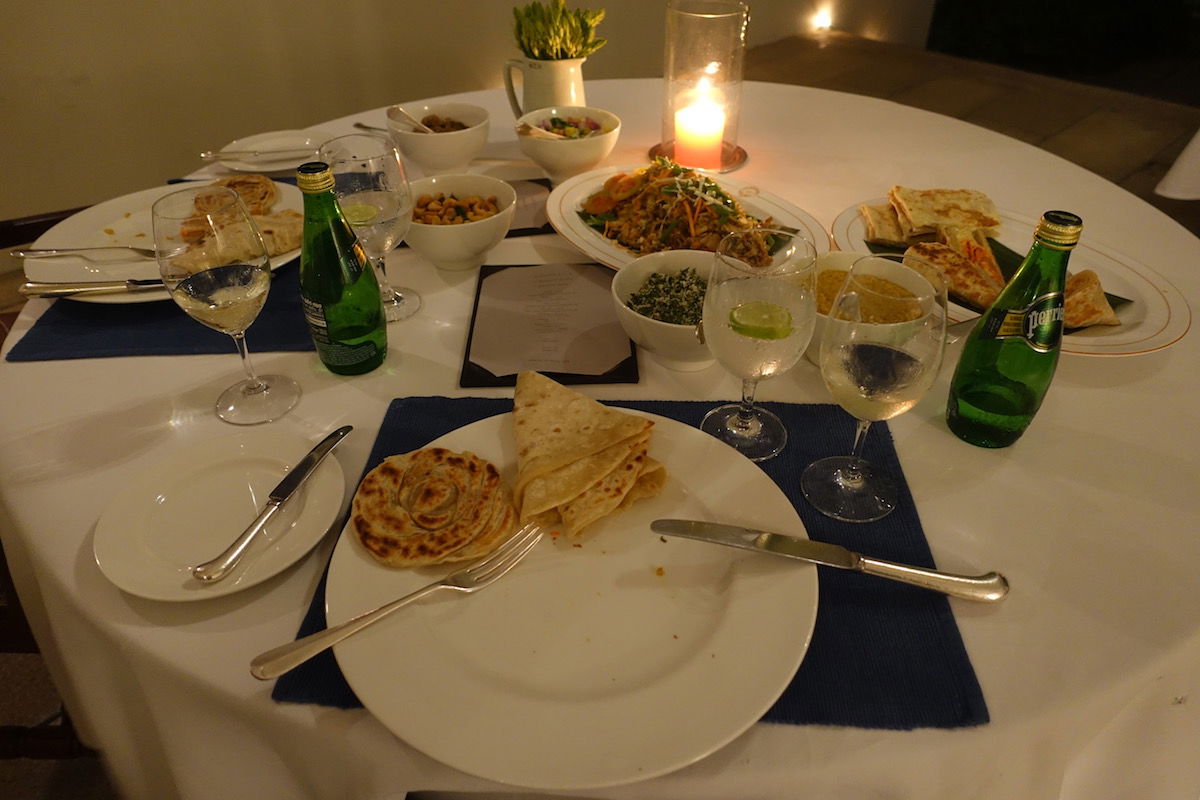 Amangalla special roti dinner
The food was truly excellent, though, and it was a special experience.
Amangalla activities
To be honest, I didn't find Galle to be the most exciting city in the world, though it did have a cool vibe. To give you a sense of what you can do, here are some of the activities offered by the hotel: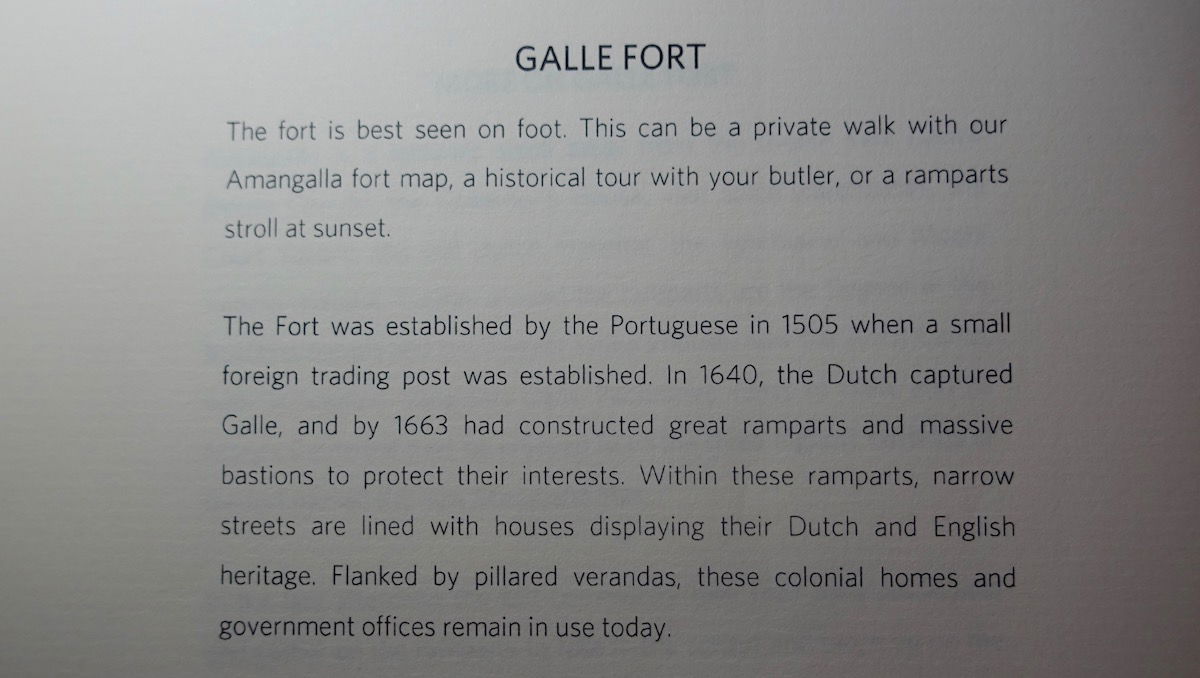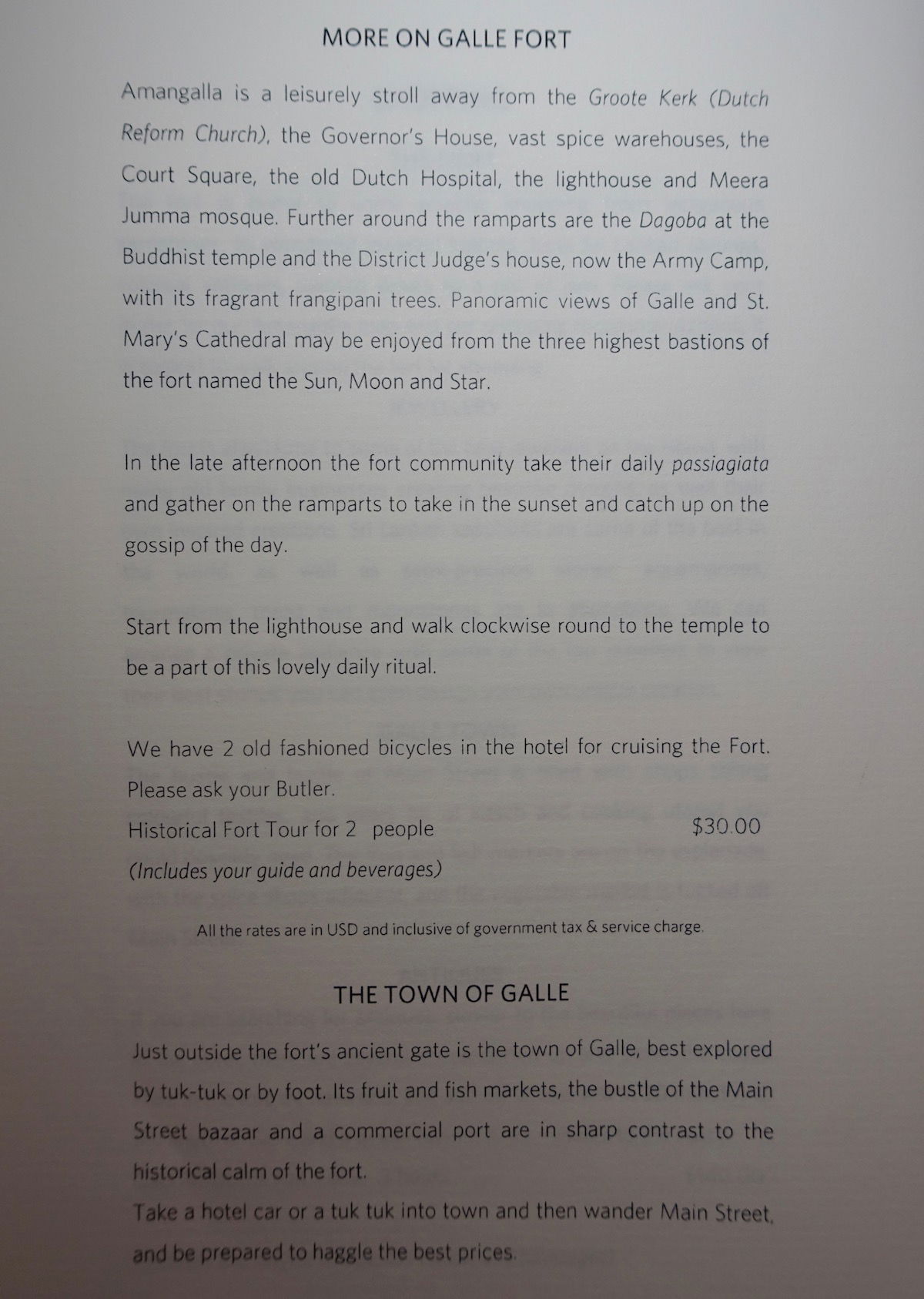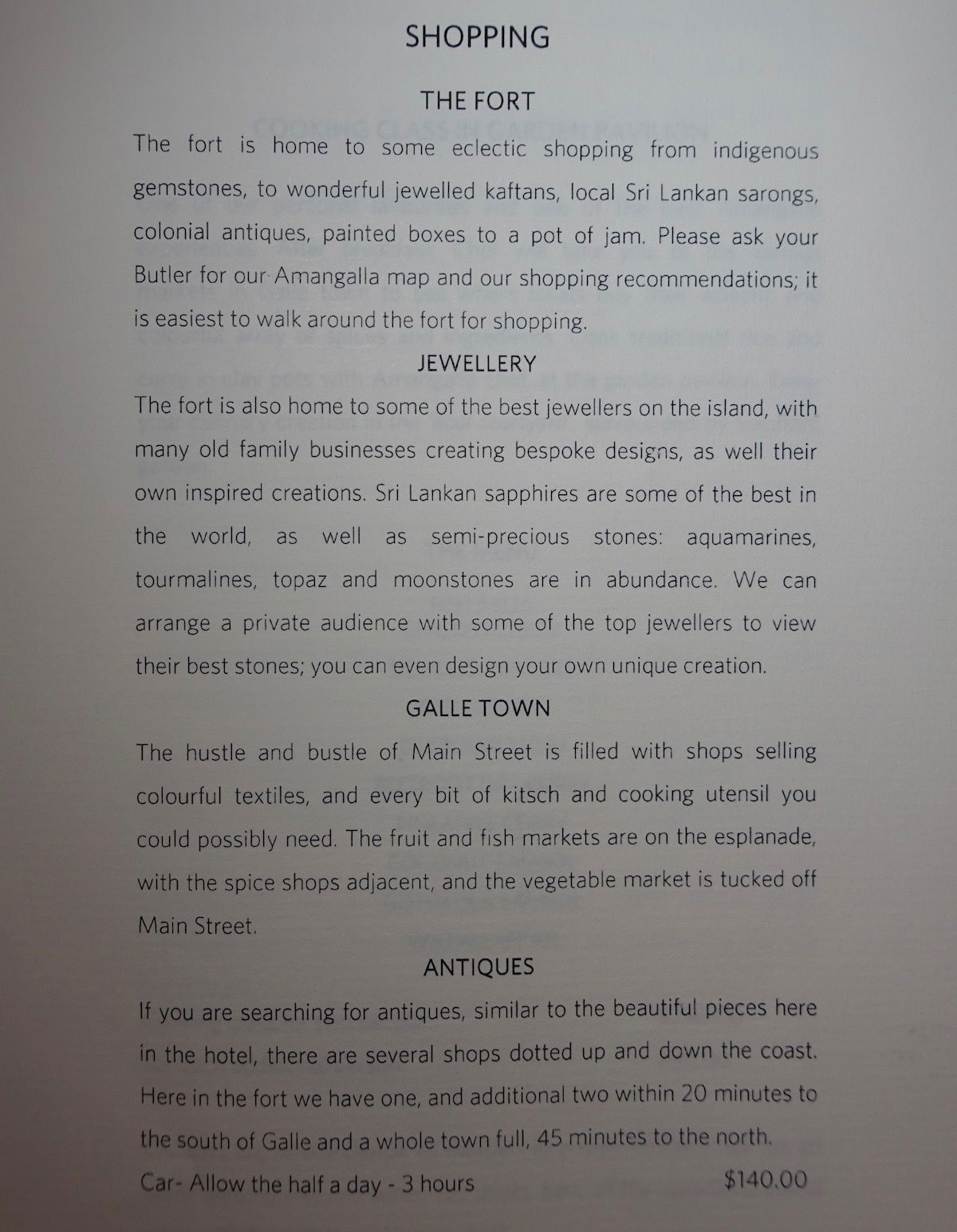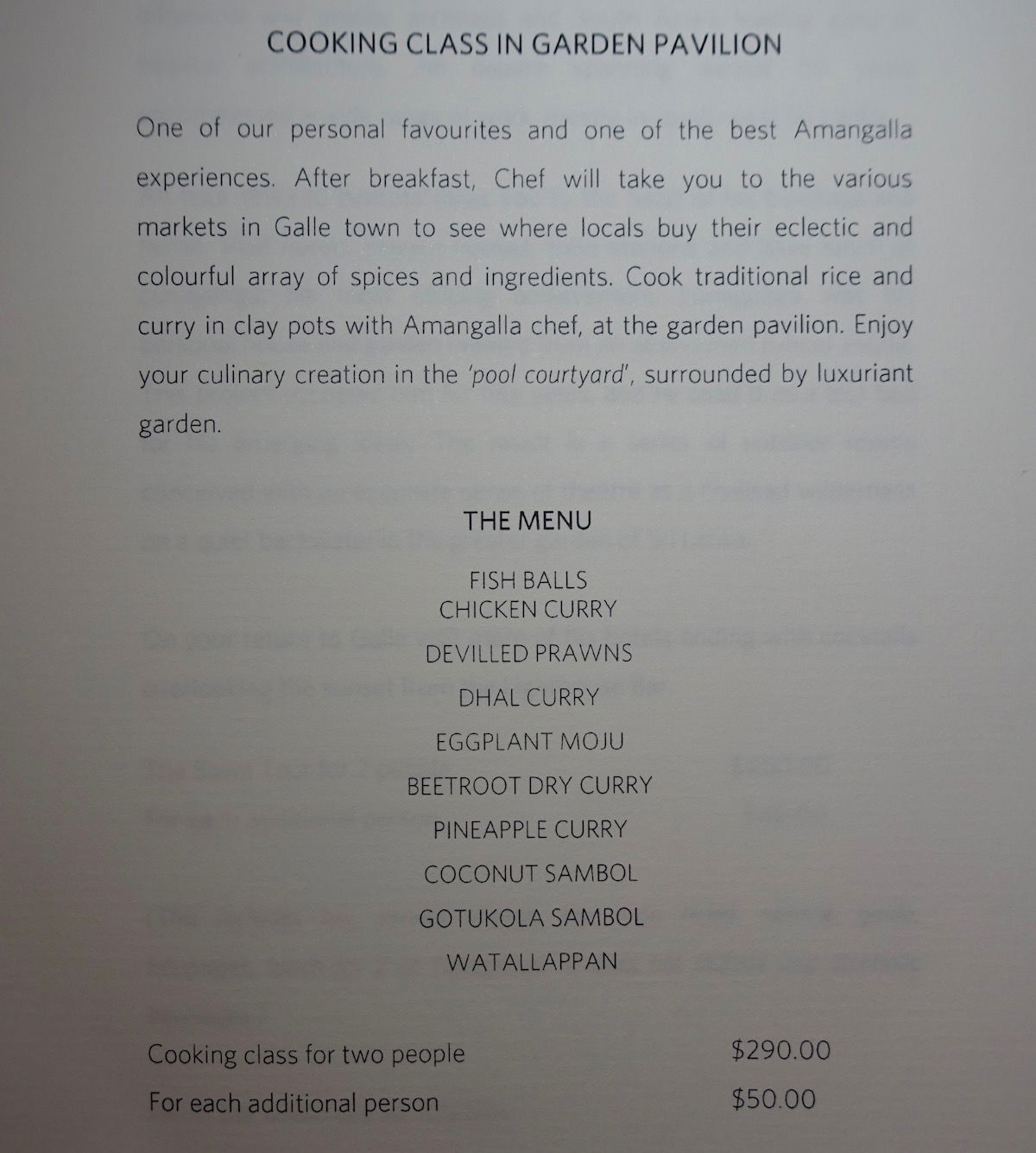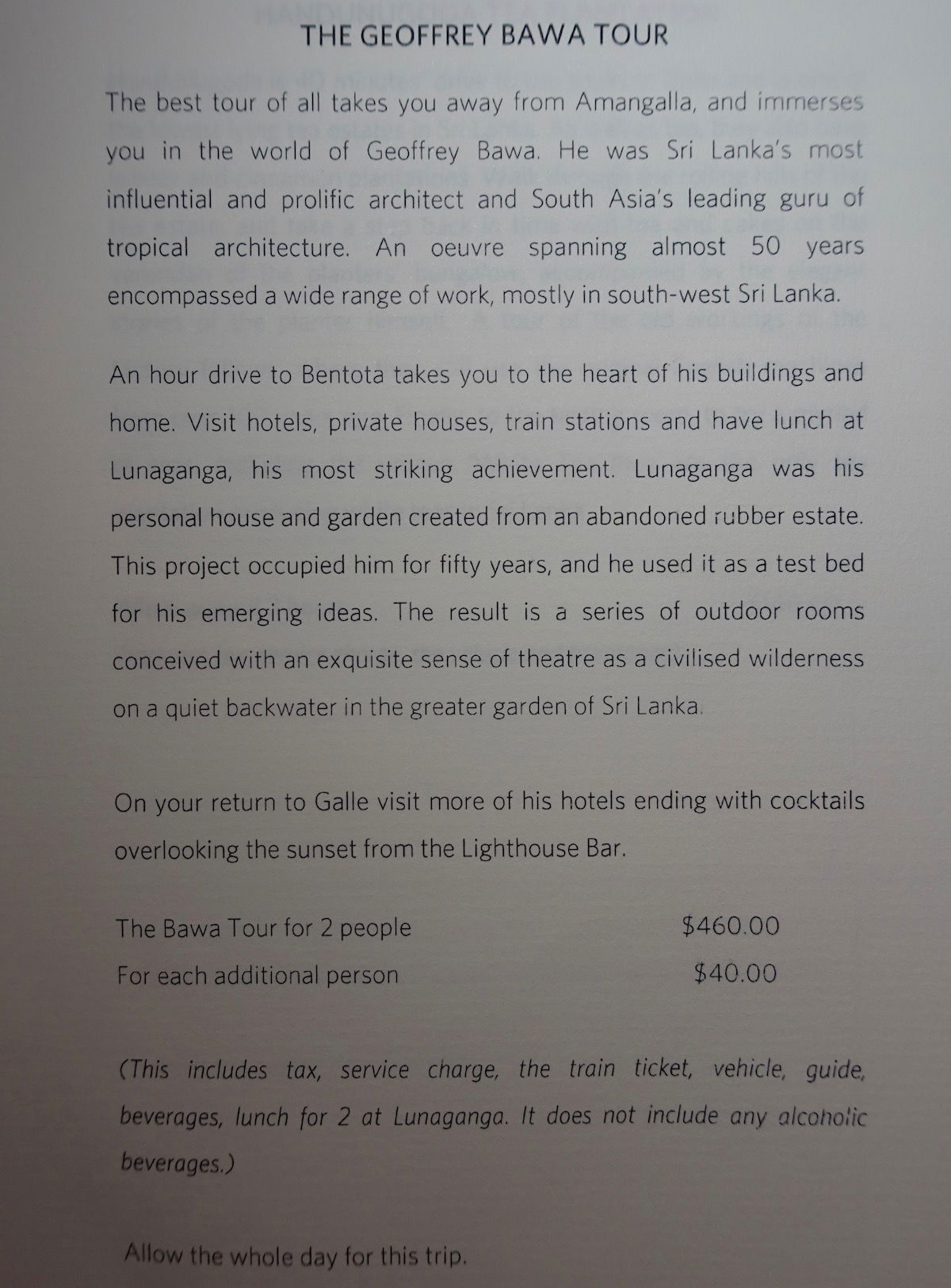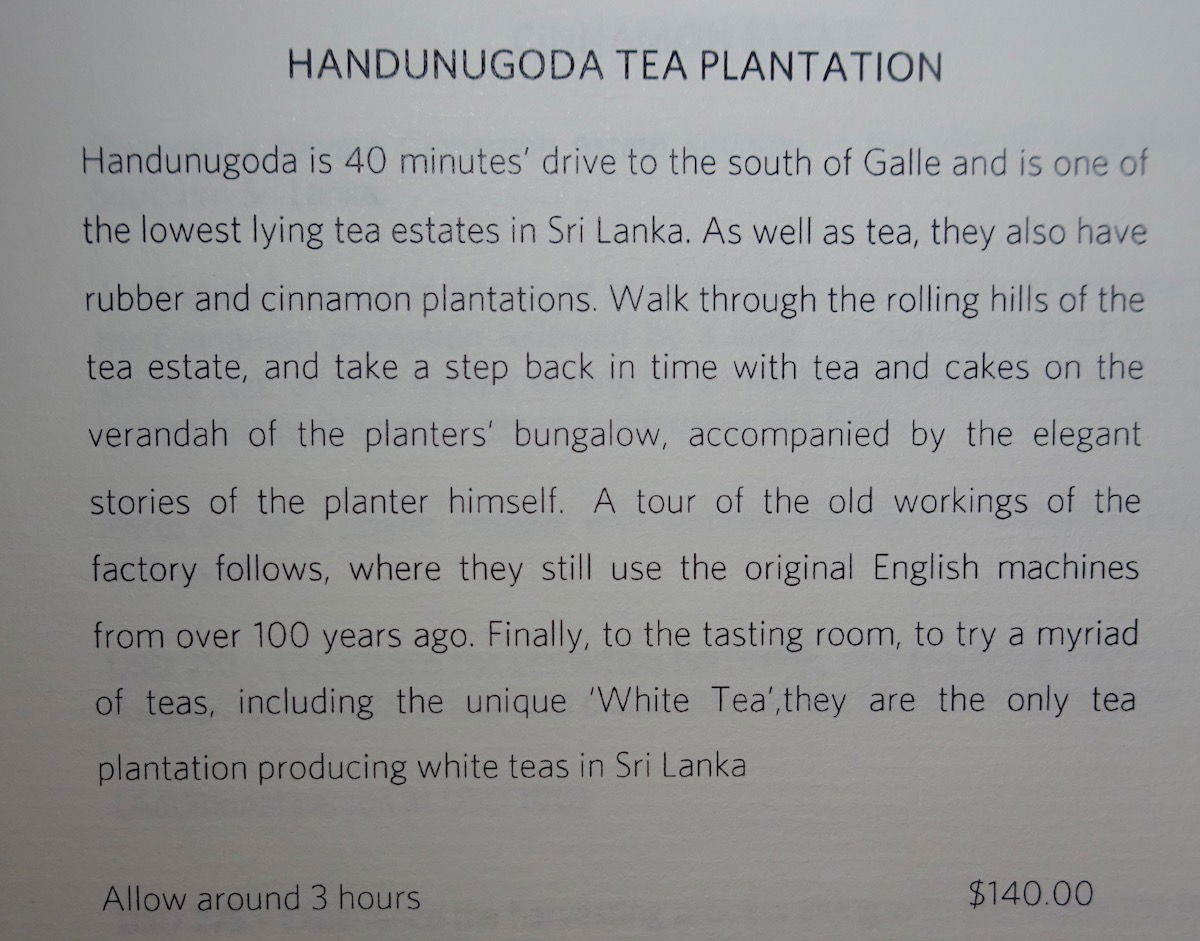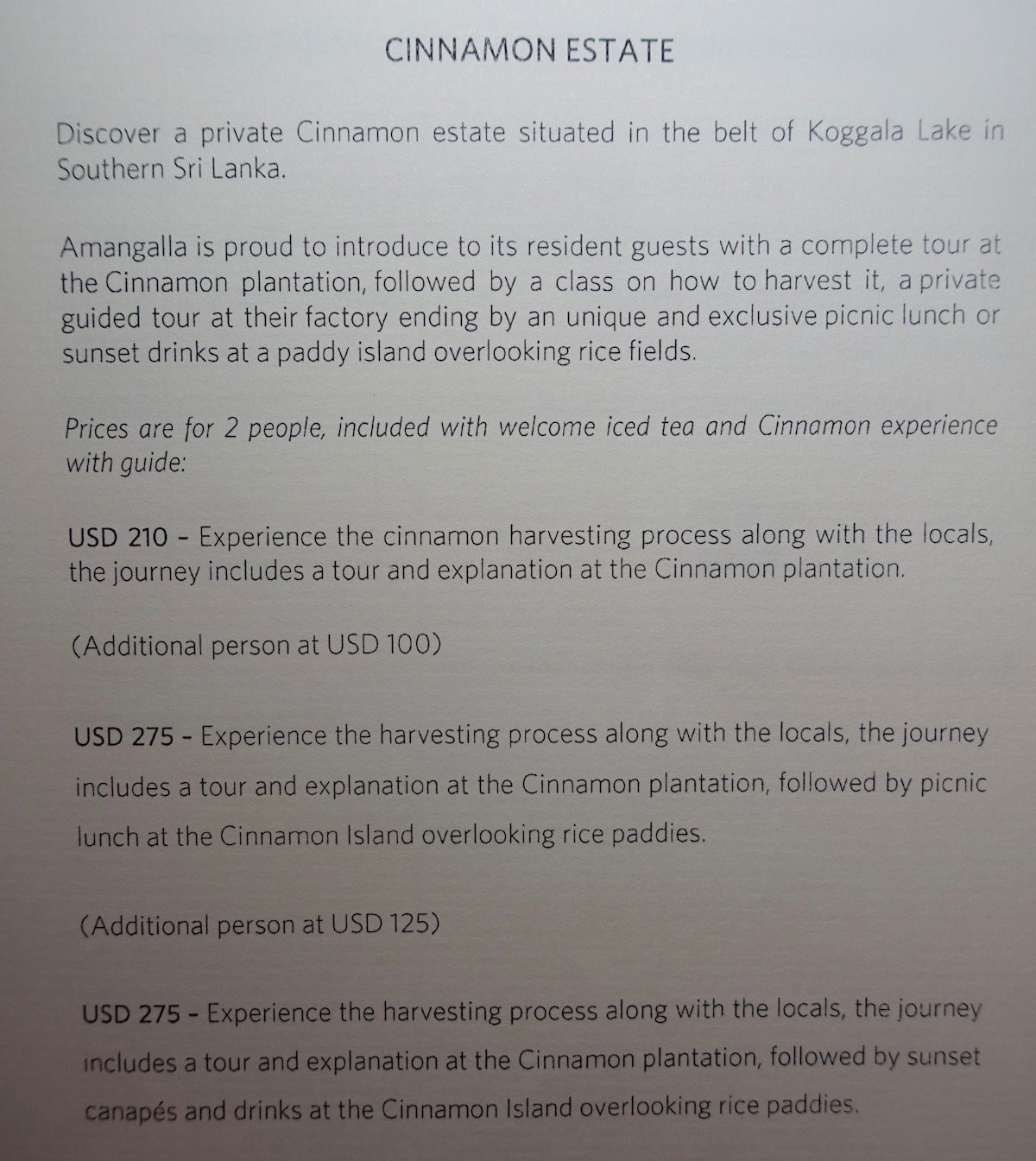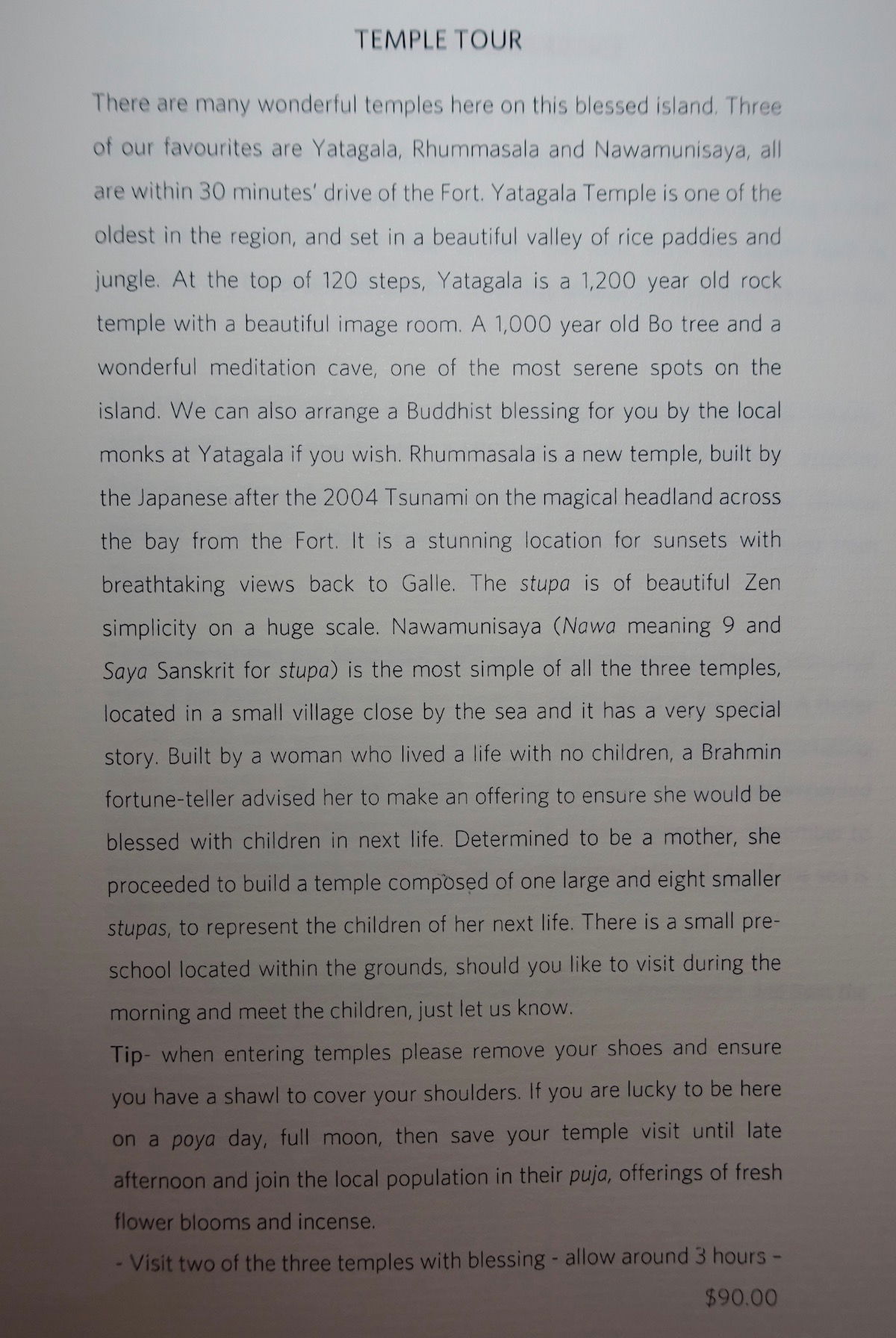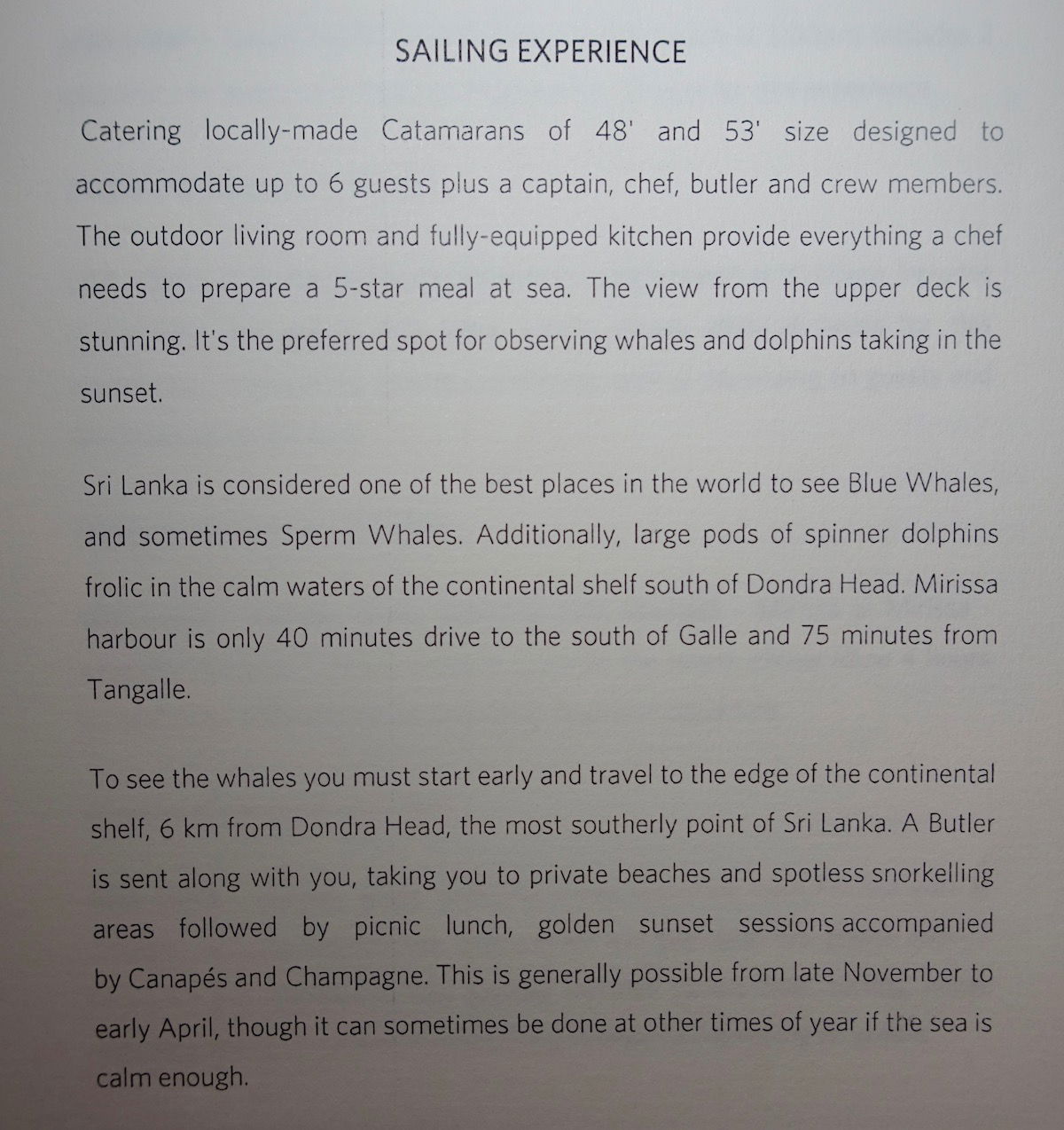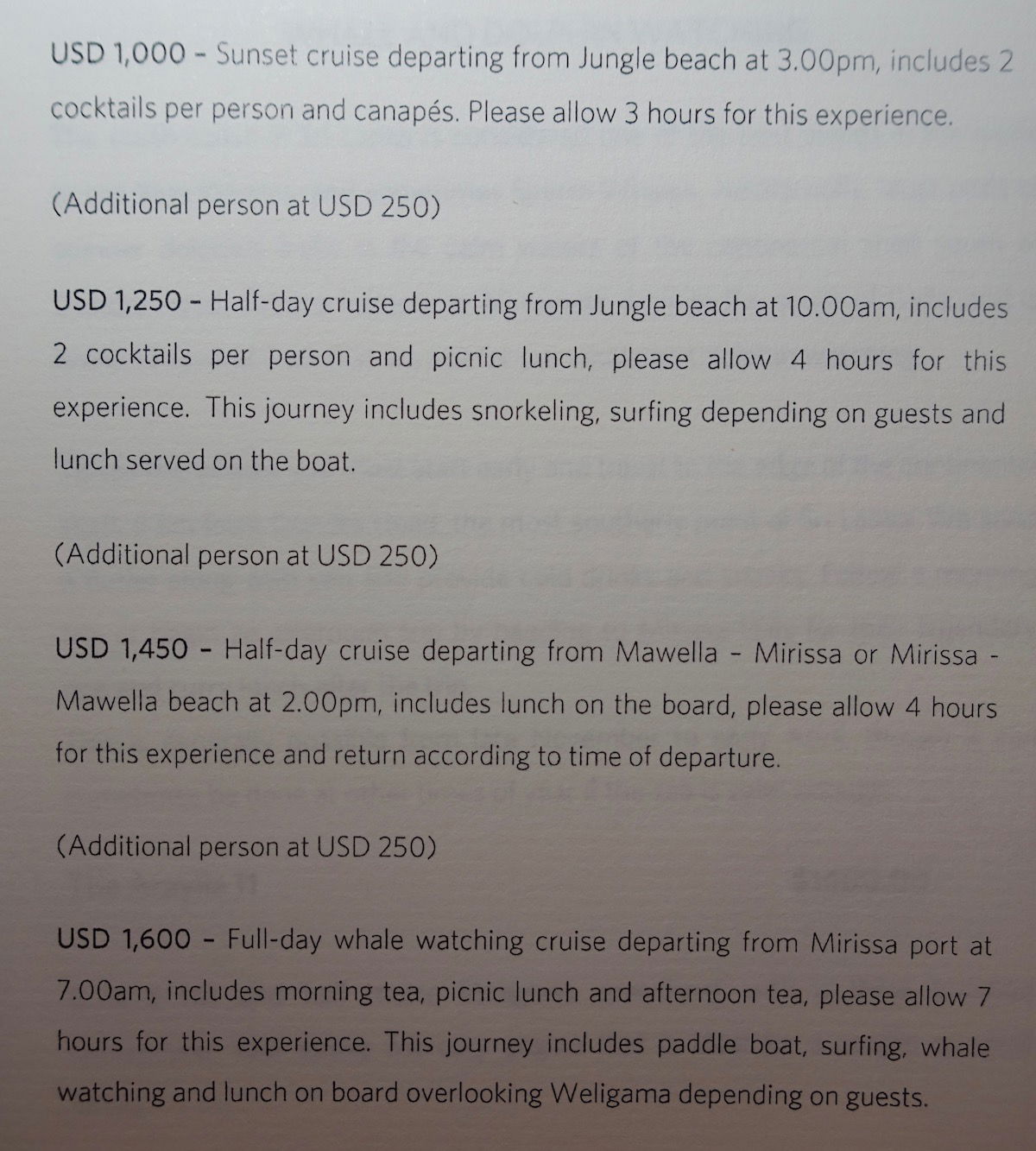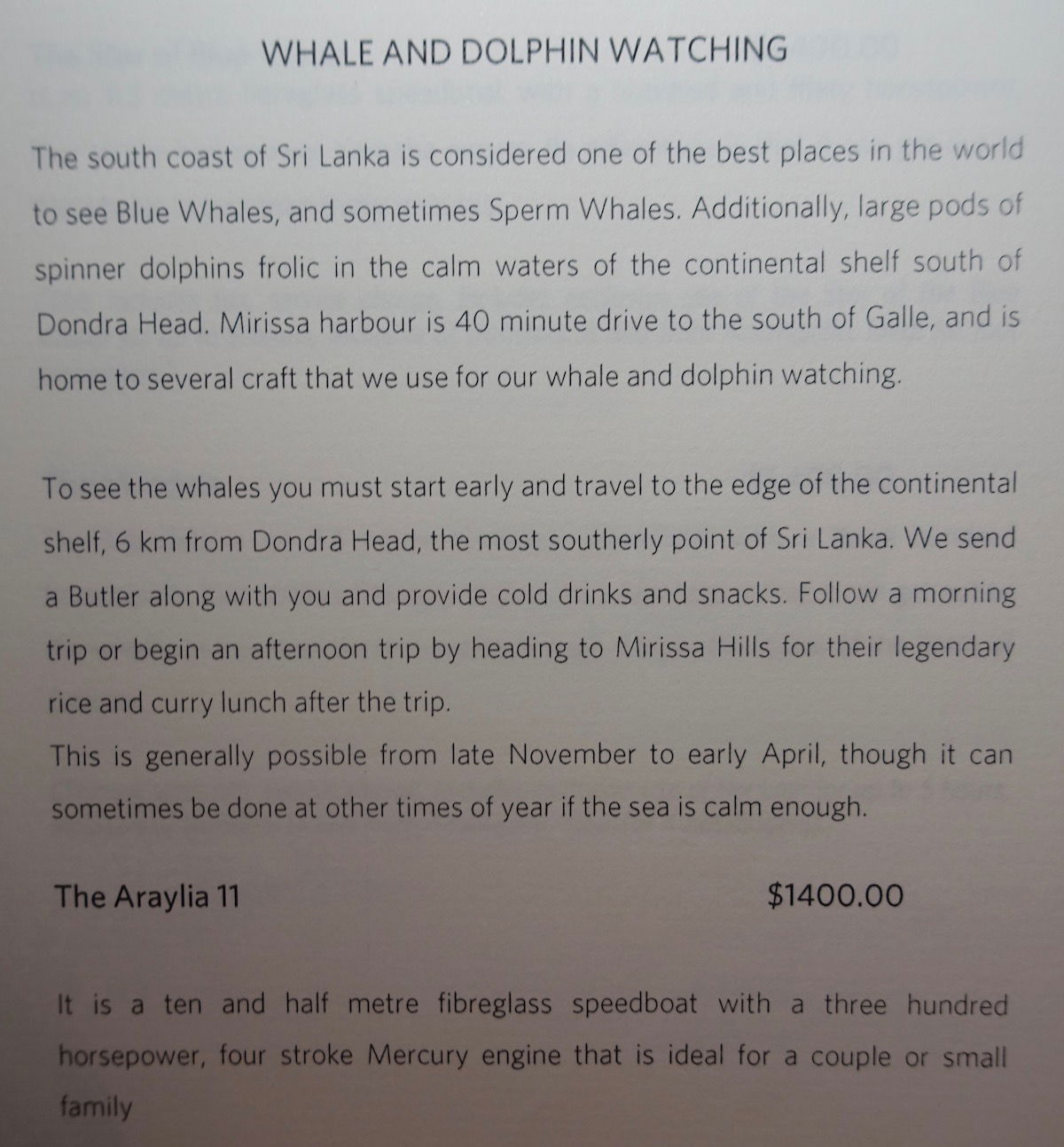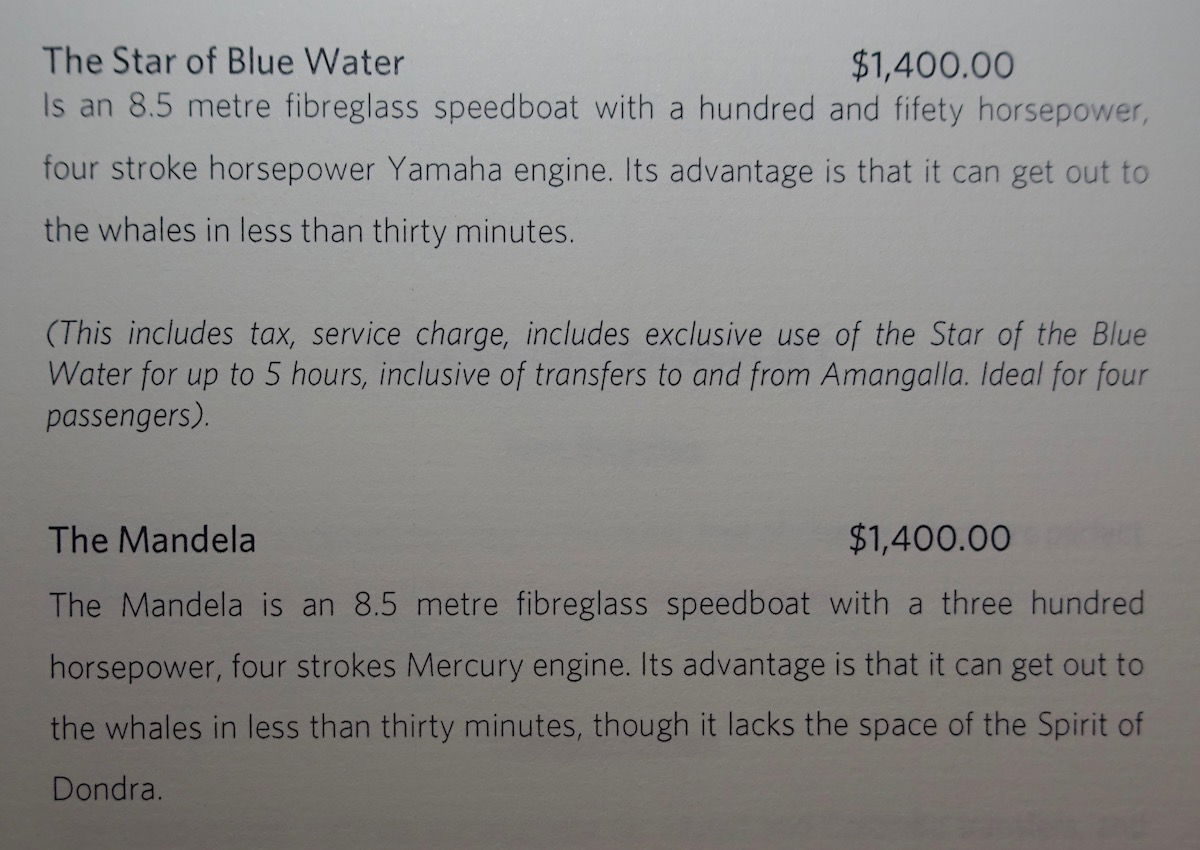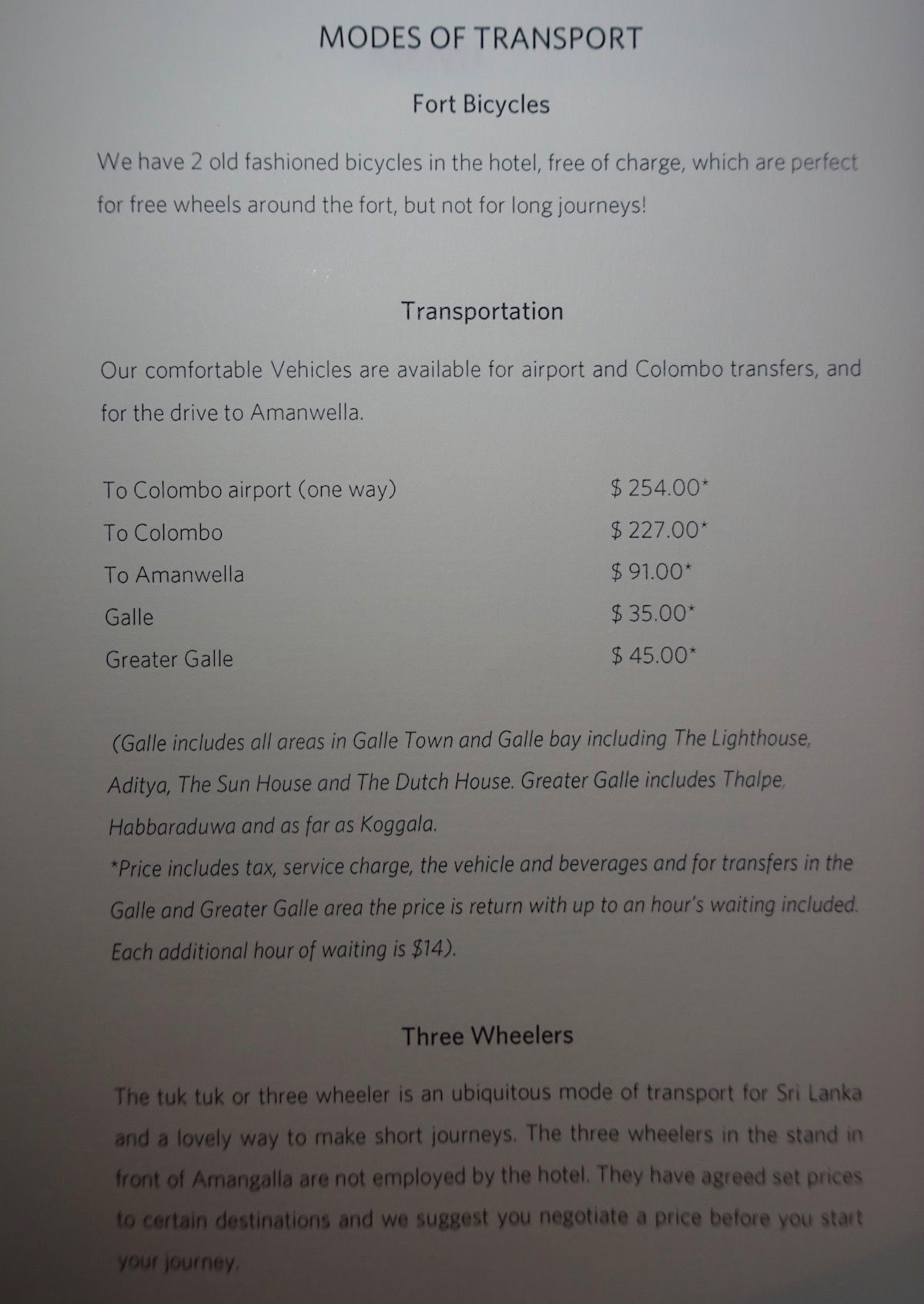 We spent one day touring the city. It was charming, but I'm also not sure you need more than a couple of days here. In our case I thought three days was perfect, especially since we were getting over jetlag.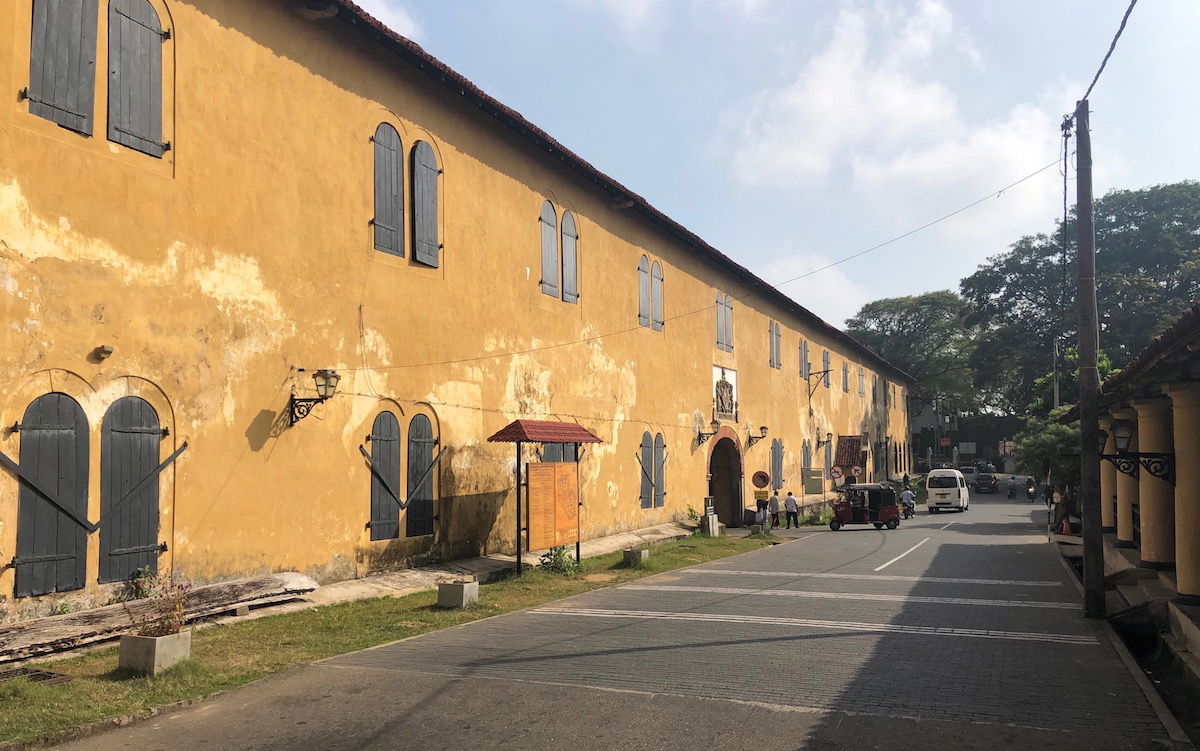 Galle, Sri Lanka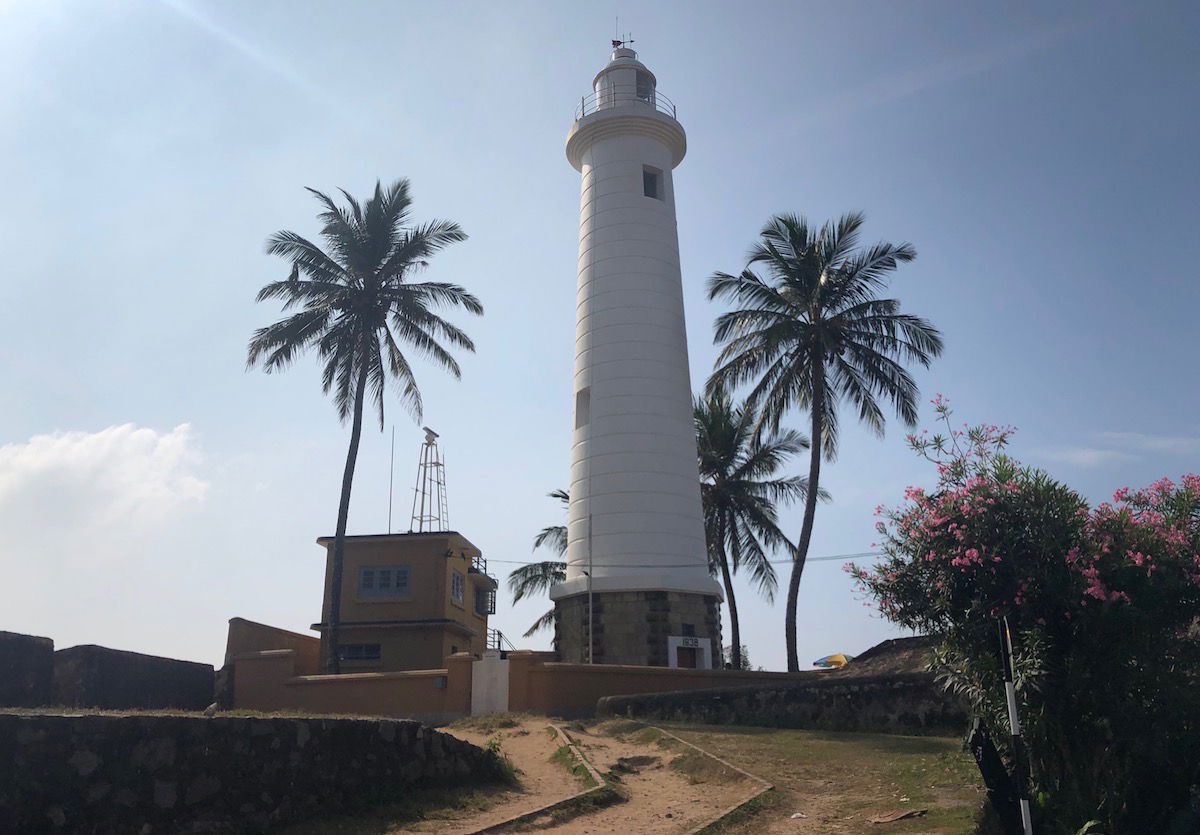 Galle, Sri Lanka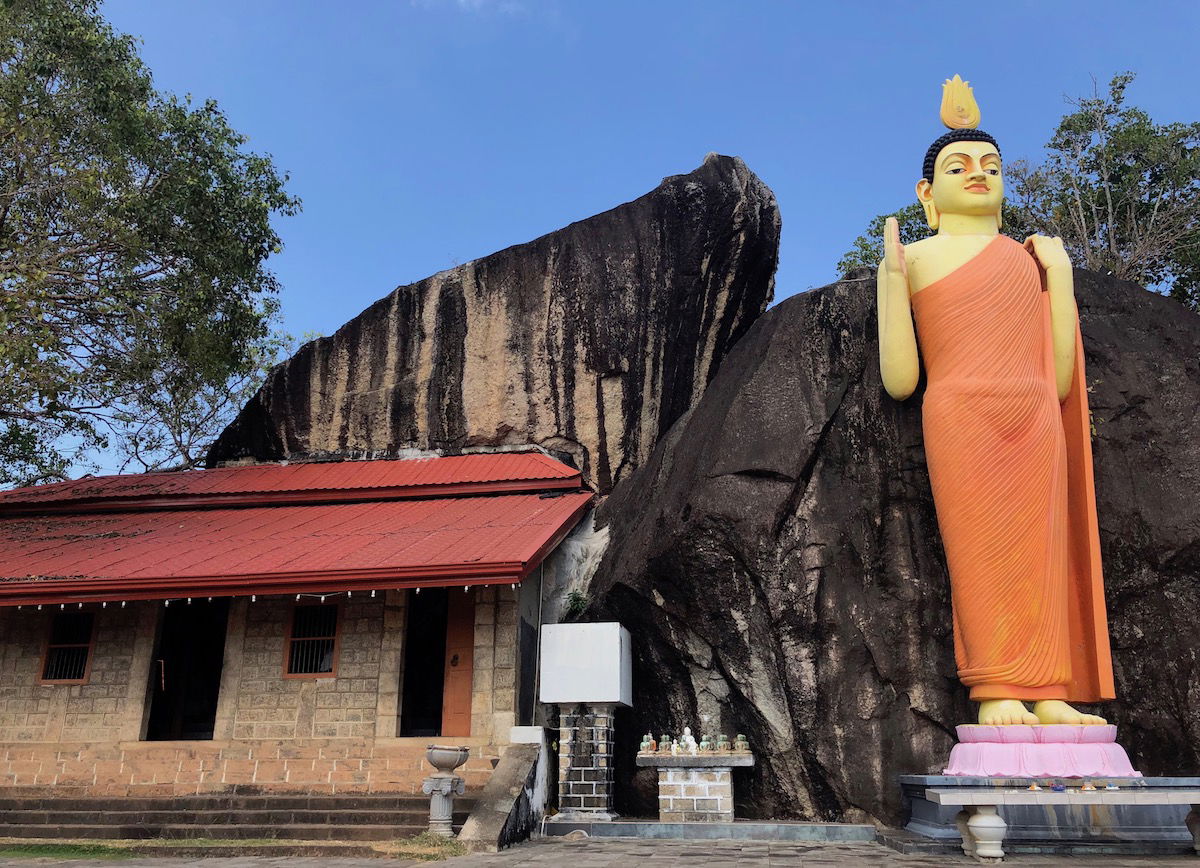 Galle, Sri Lanka
Amangalla service
In addition to the unique destinations where the hotels are built, one of the things that I generally love about Aman is the service. In my opinion they offer the best service of any hotel group.
Here's the problem, though. When you stay at your first Aman you're usually blown away by the service. However, the more Amans you stay at, the more you know what to expect. Therefore you start to expect the things that make Aman service unique, rather than view them as exceptional.
I'm not trying to sound jaded, but as a brand standard Aman does have a specific approach to service, and the more Amans you stay at, the more you notice when things aren't fully being followed.
With that in mind, I thought Amangalla had genuinely friendly and well intentioned service — some people were overly friendly and seemed to love their jobs, while others were friendly enough.
Here are a few observations, which many only Amanjunkies will appreciate:
They "only" refreshed our room once a day plus turndown, and often didn't do so while we were at breakfast; other Amans refresh your room every single time you leave
At Amans you never sign anything and they're supposed to know your room number, though a couple of times we had to provide it; for that matter, in general the hotel didn't seem to get to know their guests as well as some other properties
They didn't remember drink preferences, etc., in the same way some other Amans do
Usually Aman general managers are almost annoyingly attentive and check on every guest every day, though I'm not sure if this hotel had a general manager, because we weren't greeted by one once
So service was good, but this definitely isn't a top tier Aman in that regard.
Amangalla bottom line
We enjoyed our time at Amangalla, though I'd say I liked this hotel, and didn't love it. I've never been disappointed by Amans, though this is perhaps the Aman I've stayed at that least exceeded my expectations.
On the plus side, I loved the building itself, and I found the food to be excellent. Galle is a cute town, and is worth seeing.
However, the hotel lacked some of the amenities you'll find at other Amans — there was only one restaurant, there was no gym, and in general the attention to detail wasn't quite as good as other Aman properties.
So if you're going to Sri Lanka and are into Amans I'd visit Amangalla, though I also wouldn't go out of my way to visit. As I said in the introduction to this post, I really regret not going to Sri Lanka's tea trails, which seem to be the coolest thing to see in the country.