Alaska's takeover of Virgin America closed in December 2016, and the two airlines have been making good progress when it comes to their integration. As we've learned from past mergers, it takes years and years for airlines to be fully integrated.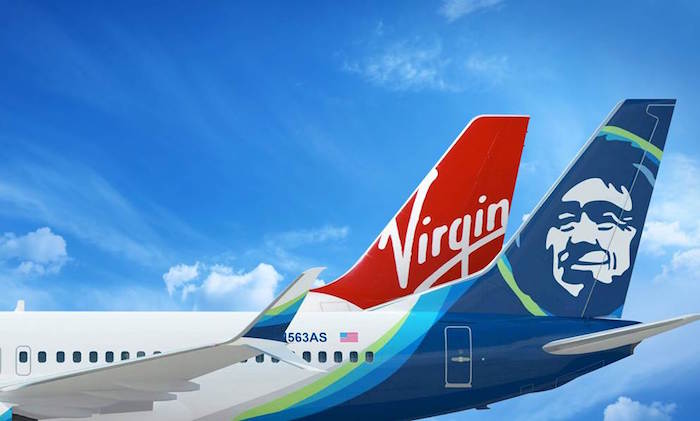 Alaska and Virgin America completed a big step in the integration last week, as the two airlines are now on a single operating certificate, meaning that as far as the FAA is concerned, the two airlines are now one.
Today Alaska sent out an email sharing the progress of their integration. Almost everything in the email is stuff we already knew, and largely stuff we've known since last March, when the airline provided a roadmap for their future.
However, there's one update I find especially interesting. We've known that Alaska is working on building a lounge at JFK, though we haven't known exactly when it will open. Now we do. The new Alaska Lounge at New York JFK's Terminal 7 will be opening in April 2018, so it's only a few months from opening.
Alaska and Virgin America made the move to JFK's Terminal 7 in October 2017, as previously the two airlines flew out of different terminals (Alaska operated out of Terminal 8, while Virgin America operated out of Terminal 4). Now all Alaska and Virgin America flights depart from the same terminal, though the bad news is that Terminal 7 is one of the worst at JFK.
The good news at least is that Alaska will soon be opening their lounge, which will be in the location of the former United Club (they stopped flying to JFK in October 2015), right next to the British Airways Lounge.
The other potential good news is that I suspect the Alaska Lounge JFK will be part of Priority Pass, which would make it the first Priority Pass lounge in the terminal. Ultimately I don't have any inside information indicating that will be the case, though Alaska's other lounges belong to Priority Pass, so I see no reason this one wouldn't. That would be great not only for Alaska passengers, but also for passengers traveling on British Airways, Iberia, LOT, Ukraine, etc., who don't have lounge access.
Alaska is also unique as far as US airlines go, in that they give lounge access to all paid first class passengers, regardless of whether they paid cash or redeemed miles (however, those who upgraded don't get lounge access).