Based on my rankings, Air France offers one of the world's best first class experiences. When I last ranked the world's best first class products, Air France's 777-300ER first class topped the list (though in fairness, Emirates' new 777-300ER first class and Singapore's new A380 first class have been introduced since then, so it may be time to revisit that list).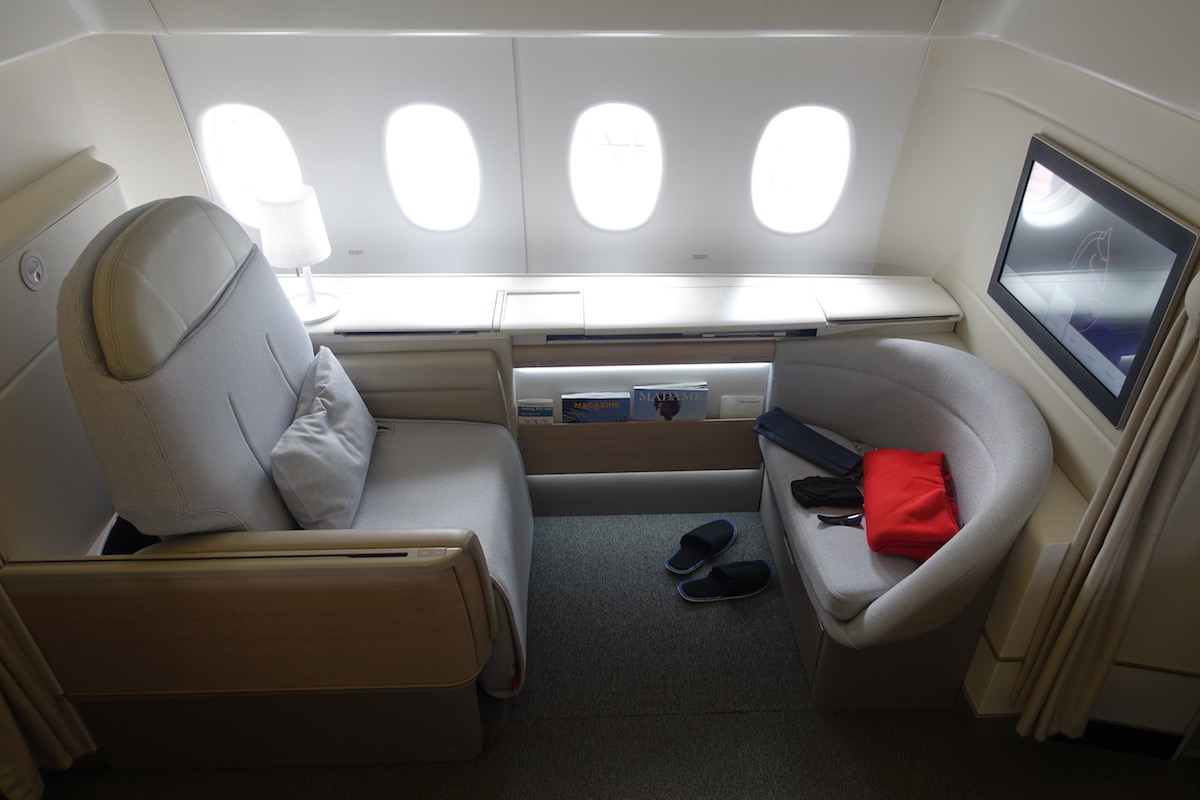 Not only that, but Air France also offers the world's best first class ground experience at Paris Charles de Gaulle Airport, with their spectacular La Premiere Lounge. If you're connecting in Paris they'll pick you up from your arriving flight and bring you to the lounge, and then when your connecting flight is ready to depart, you'll be driven to that plane as well.
The food in the Air France La Premiere Lounge is the best of any lounge I've experienced. There's also a spa, where you can receive a complimentary treatment. Perhaps best of all, the entire experience is performed with such French confidence, which I can't help but love.
The Air France first class ground experience is available to those traveling in Air France first class, but there has been another cool way to get access to this lounge.
Buying the Air France La Premiere ground experience
For years Air France has sold the first class ground experience, and this is something I took advantage of in early 2016, prior to an Air France business class flight to Toronto.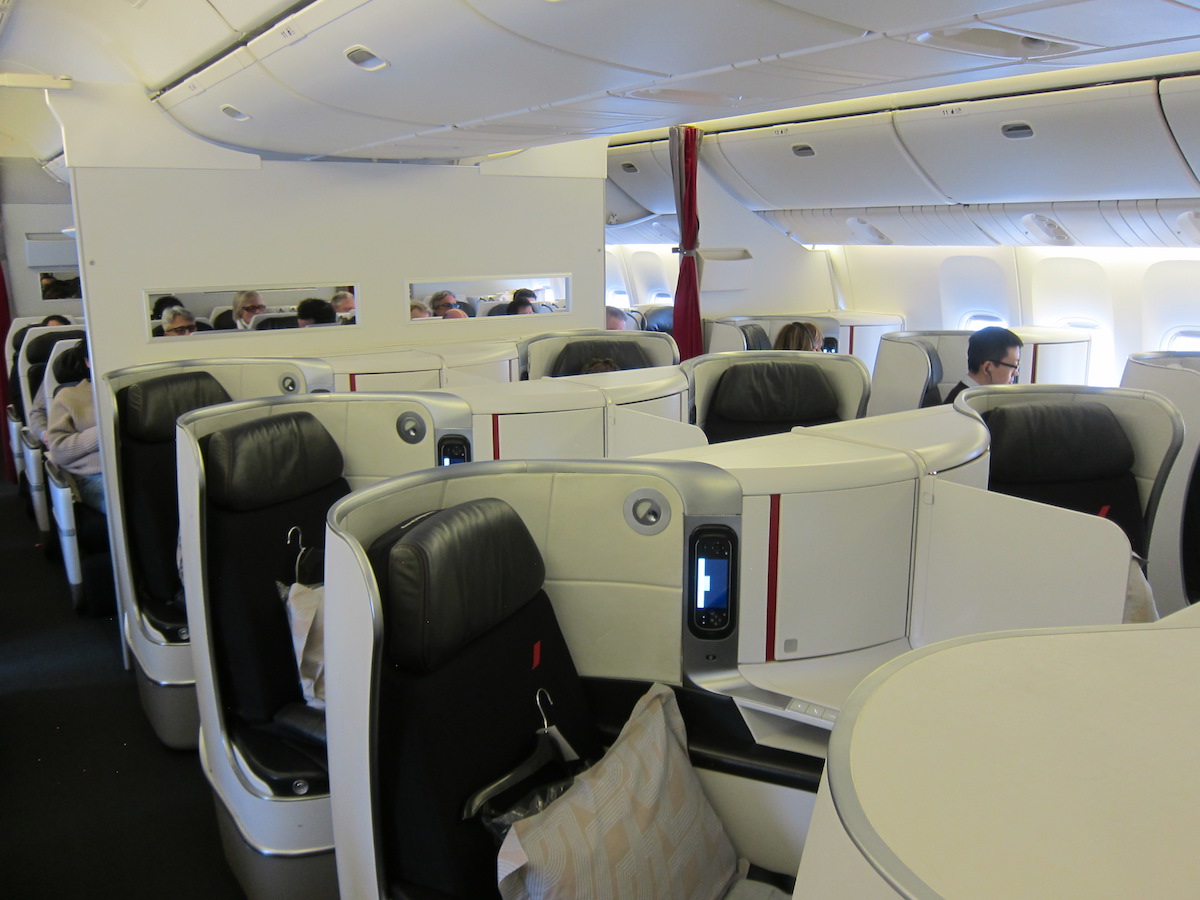 There are two types of packages you can buy (pricing is per person):
150EUR or 20,000 Flying Blue miles for arrival services
300EUR or 40,000 Flying Blue miles for departure or connecting flight services
Obviously ideally you'd want the departure or connecting service, since the arrival service just gets you a fast track through immigration, and doesn't get you access to the lounge.
There are some other conditions that have to be met in order to buy access:
You must be flying on a longhaul Air France flight in business class
The flight must be operated by a plane without a first class cabin
Your ticket must be issued by Air France, regardless of whether it's a revenue or award ticket
There are capacity controls, so during periods of high demand they may not sell access to the lounge
New restrictions on buying the La Premiere ground experience
A reader emailed me to say that he tried to buy this service, but was told he wasn't eligible due to a new restriction requiring one to have flown Air France La Premiere at least once in the past 12 months. That's not something I had heard of, so I did some digging and reached out to Air France. It appears as if Air France has added new restrictions to buying the La Premiere ground experience.
Specifically, buying the La Premiere ground experience is now limited to those who have flown in Air France La Premiere in the past 12 months. This rule was quietly put in place last December, though even the public page about the offer doesn't yet list this.
I asked what would happen if you're a party of two and one person has flown La Premiere in the past year and the other hasn't. They said that you were eligible, as long as one person in the party has.
There's one other interesting new change. Based on doing some searching it seems like the following advisory was issued regarding the new policy:
Accès payant au service La Première à Paris-CDG2
L´offre de service La Première à CDG2 est proposée aux clients ayant voyagés au moins une fois en Première au cours des 12 derniers mois ET voyageant en Business sur vol non-équipé en cabine La Première (vol Long-courrier operating AF non-équipé la Première ou operating DL
Here's how that translates, via Google:
Paying access to La Première service in Paris-CDG2
La Première service offer at CDG2 is offered to customers who have traveled at least once in the first 12 months AND traveling in Business on non-equipped flight in the La Première cabin (long-haul flight operating AF not equipped the first or operating DL
That last part is especially interesting, as it appears that you can now buy access to the La Premiere ground experience when flying in Delta business class out of Paris. The key is that the ticket has to be issued through Air France, though.
Bottom line
300EUR is a lot to spend on lounge access. But you're paying that money for the world's best ground experience, and that includes transfers, an amazing meal (or two), a spa treatment, and more. I'd rather spend 300EUR on the La Premiere ground experience than $50 for a day pass to a lounge with cubed cheese and boxed wine.
If you were considering buying the ground experience, it's worth being aware of these new restrictions. They want to keep the ground experience exclusive and avoid crowding, and they've chosen an interesting way to do that. The idea is that they want to offer this to people who would otherwise fly first class, in recognition of the fact that not all of their planes have first class. This isn't an unreasonable way to limit the crowds, rather than just restricting this to people with certain status, people with tickets in certain business class fare buckets, etc.