Air France's first class (known as La Premiere) is one of the best first class products in the world, both in terms of the onboard experience and the ground experience. It's also one of the most exclusive first class experiences, as there are few ways to snag a seat in this cabin short of outright booking a seat.
For those who were hoping to experience Air France first class, unfortunately the one remaining half decent opportunity to upgrade to Air France first class has just been eliminated.
Air France's first class upgrade policy change
As of July 1, 2023, Air France has implemented a policy whereby you can no longer upgrade business class award tickets to first class (thanks to reader Steven for flagging this). Prior to that, it was possible to take advantage of a cash upgrade to first class, either during online check-in, or at the airport.
These upgrades weren't cheap, and generally cost over $2,000 one-way. So it's not like anyone was getting an absolute bargain, though it was generally the best option for snagging an Air France first class ticket.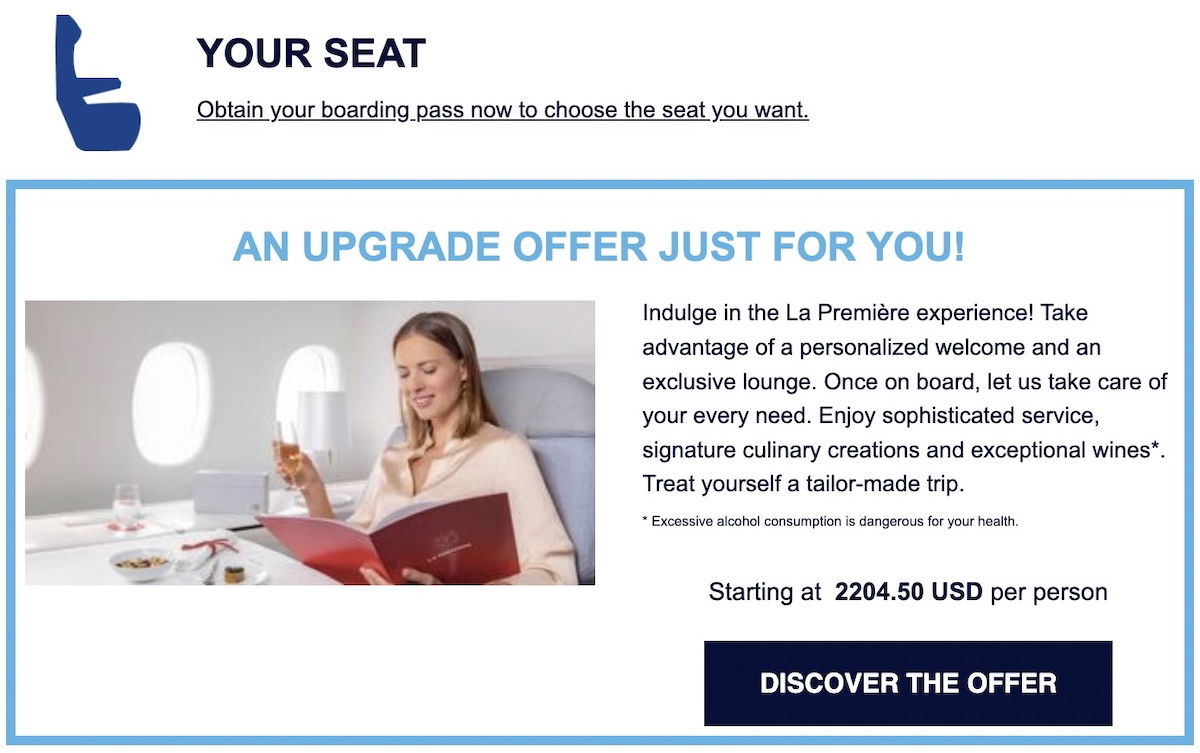 This is only Air France's latest policy change intended to restrict the ways that people can book first class. Only Flying Blue Platinum members can redeem miles for first class, and at a very high cost. As of December 2022, Air France made two changes, whereby Flying Blue Gold members can no longer book first class awards, and Air France now also releases at most one first class award seat per flight.
So at this point there are three ways to snag a seat in Air France first class, other than outright paying:
Flying Blue Platinum members can book award seats (at most one per flight)
Flying Blue Platinum members can upgrade from business class with miles
Business class passengers on revenue tickets can buy cash upgrades during online check-in or at the airport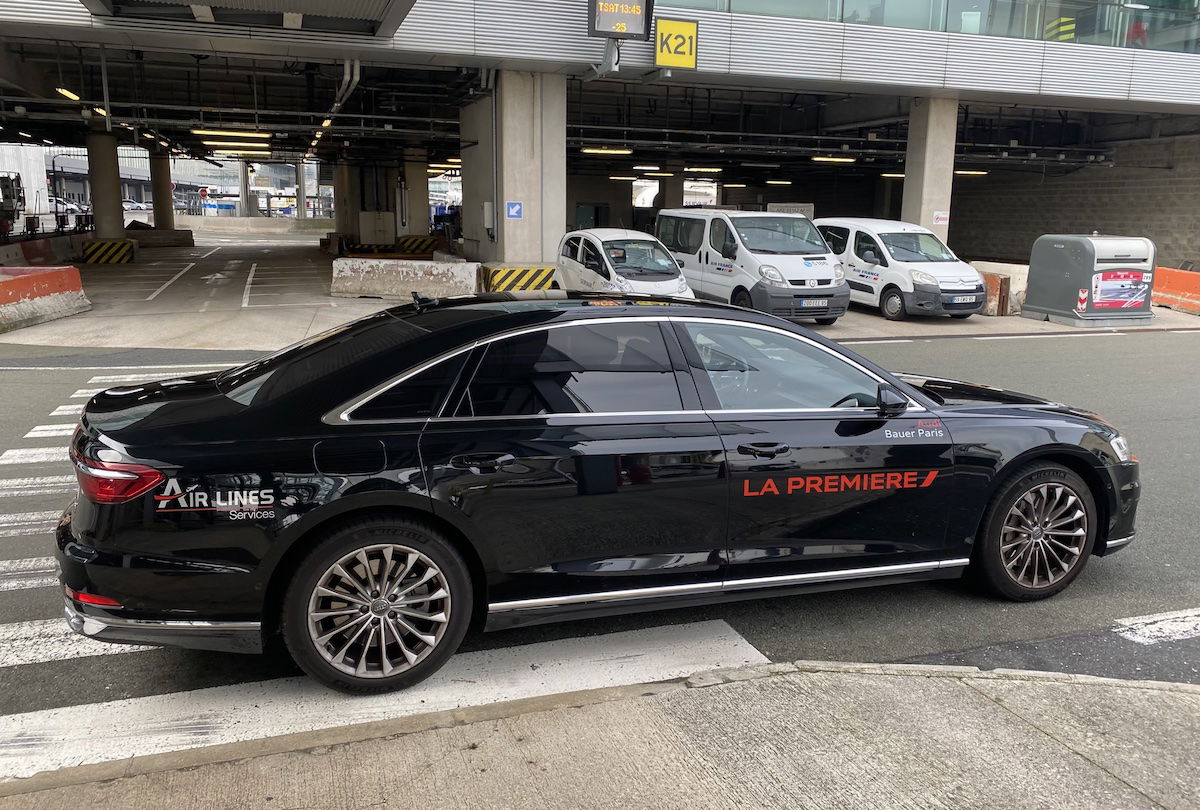 My take on this first class upgrade policy change
Air France is obviously trying to create even more exclusivity around its first class, by limiting the ways that people can snag a seat in the cabin. These added restrictions seem to revolve primarily around eliminating value for Flying Blue members, and making sure no one who is savvy with miles will ever set foot in this cabin again.
Here's what I don't get — Air France's first class cabins are so small (with just four seats), so why not just focus on consistently selling as many seats as possible, and then everything else is a moot point?
But the reality is that there are many markets in which there are lots of flights where no first class seats are sold, or just one seat is sold (just look at Dubai, Sao Paulo, and Washington, where I see flights over the coming week with no seats sold). Wouldn't the airline rather generate over $2,000 per person in revenue selling upgrades, rather than keeping those seats empty?
I'm sure the logic is that people are more likely to pay for first class if it's perceived to be exclusive. However:
No one is booking Air France first class specifically because they think another passenger won't be offered a $2,000+ first class upgrade
For that matter, no one knows how other passengers paid for their tickets
This just seems like an oddly static approach in an industry that's so dynamic. It's the same as releasing only one first class award seat per flight. Logically there are some flights where Air France probably shouldn't release any award seats, and other flights where the airline should release three award seats, based on the demand.
In terms of selling upgrades, I'm also not sure I get the distinction between allowing cash upgrades on a heavily discounted business class fare vs. a mileage redemption. So you'll let someone on a transatlantic roundtrip $1,500 business class ticket upgrade, but not someone who redeemed 400K Flying Blue miles one-way, with the latter almost certainly generating more revenue for the airline, if points were transfered from another program?
Obviously I'm not a fan of this policy change, but these changes are Air France's prerogative. The message Air France is sending is loud and clear. Let's see what happens with the next economic downturn…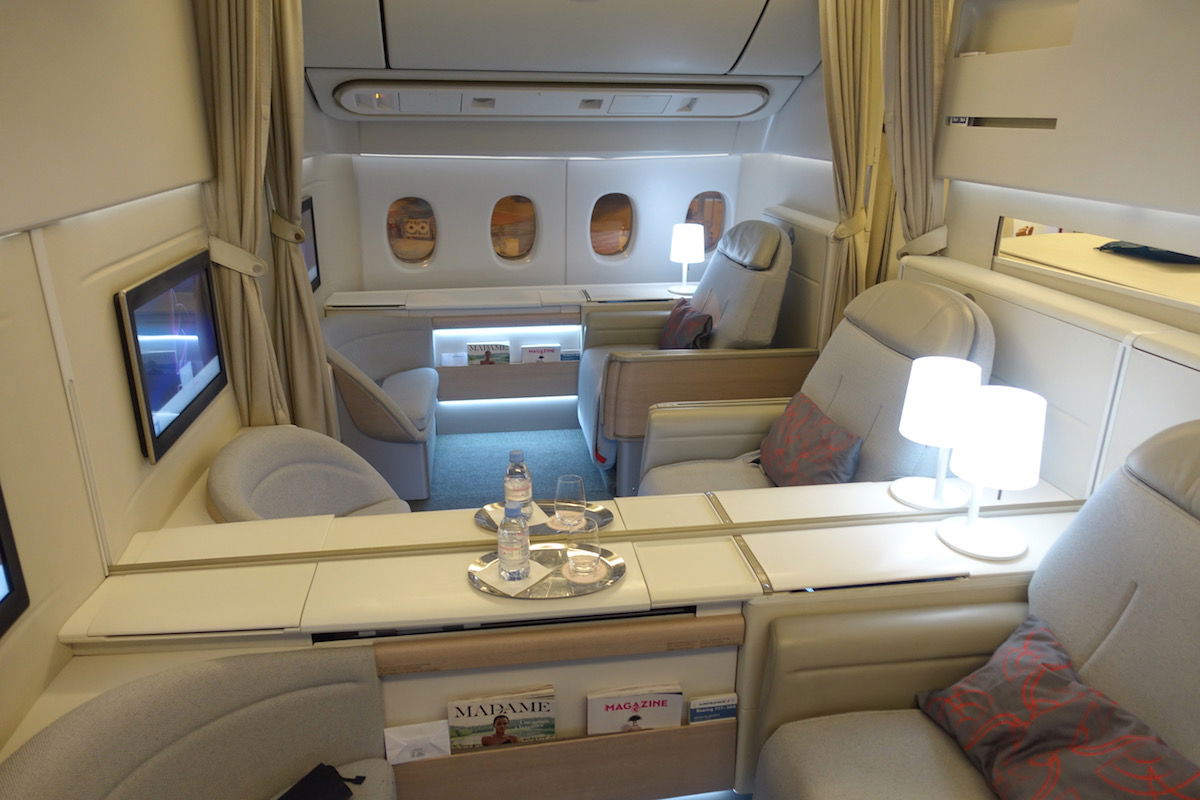 Bottom line
As of July 2023, Air France is no longer selling cash upgrades to business class passengers on award tickets. The airline sometimes sells first class upgrades to empty seats at check-in, though it's not exactly cheap. However, now those who redeemed miles won't have access to these upgrade offers anymore.
What do you make of Air France's first class upgrade policy change?