Air Canada introduced its newest plane Wednesday at its Montreal headquarters, and I (Kate!) was lucky enough to get a sneak peek at the event. The timing was perfect as I had already planned on being in Eastern Canada visiting family, and since I'd used points for the trip, was able to add the Montreal trip as a stopover to my Aeroplan award.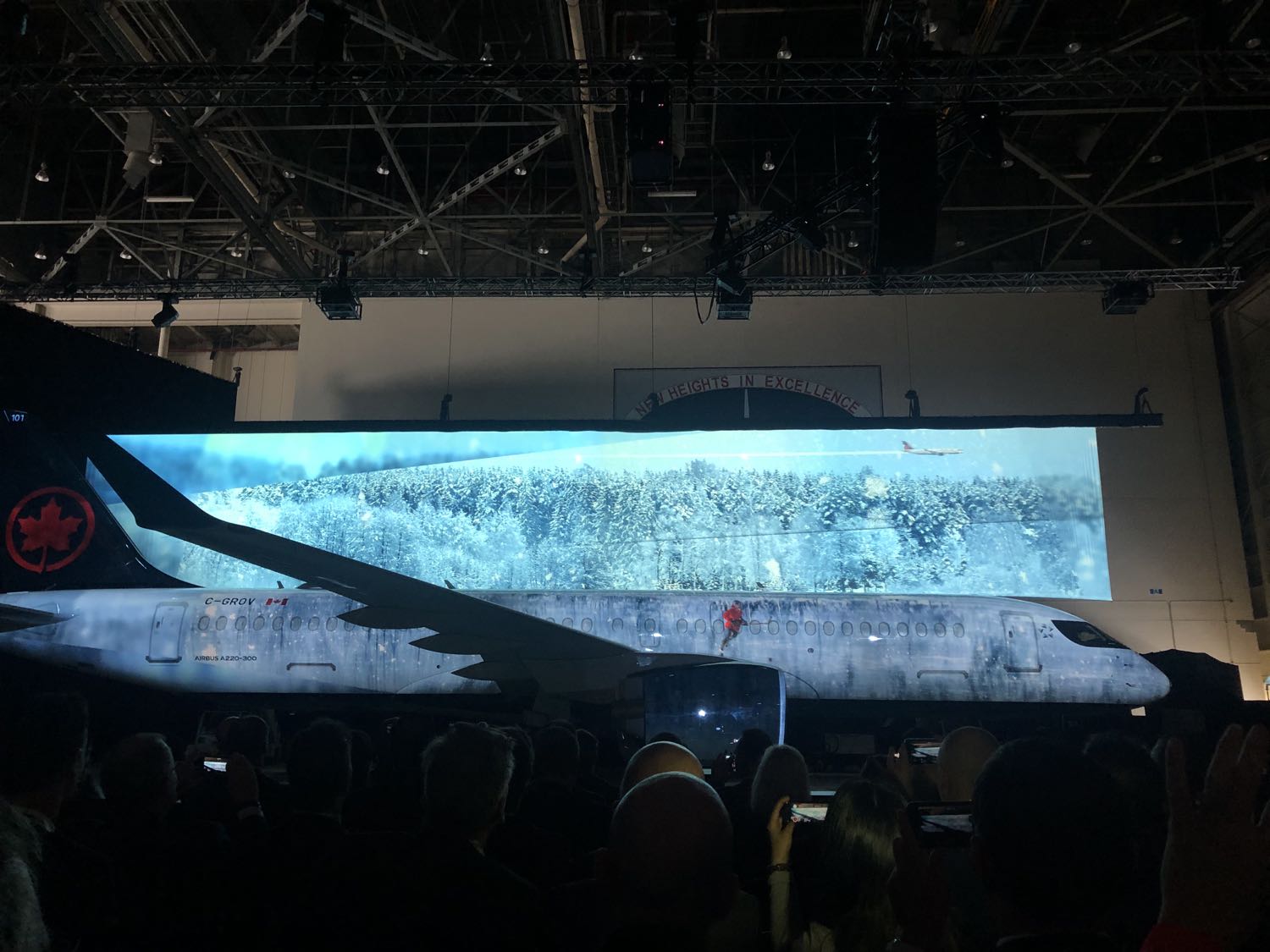 The A220-300, which will make its inaugural revenue flight from Montreal to Calgary today (January 16), represents the second phase of Air Canada's decade-long fleet renewal project, which will see the narrow-body fleet updated.
The A220's 3,200 nautical mile range covers all of North America from Air Canada's major hubs, and the airline has ordered 45 birds, with options to acquire 30 more, so expect to see this aircraft filtering in through the entire North American system over time.
To start, however, the first two dedicated routes will be:
Daily, year-round flights, between Montreal and Seattle, as of May 4, 2020; this complements existing flights to Seattle from Vancouver and Toronto
Daily, year-round flights, between Toronto and San Jose, as of May 4, 2020; this complements existing flights to San Jose from Vancouver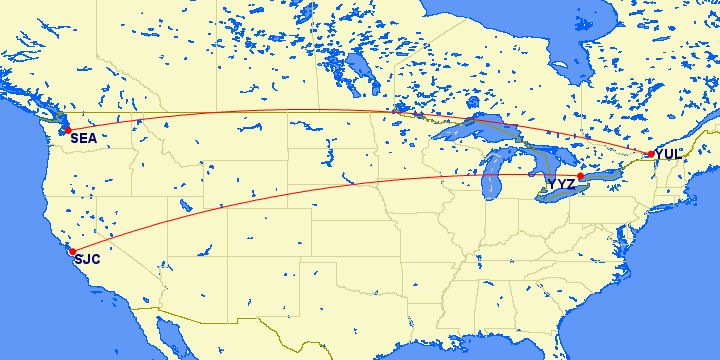 The history of the plane is interesting as well, originally designed in Canada by Bombardier as part of its C-series line of aircraft, it has been picked up by Airbus and is being manufactured locally at the former Bombardier facility operated by Airbus in Mirabel Quebec.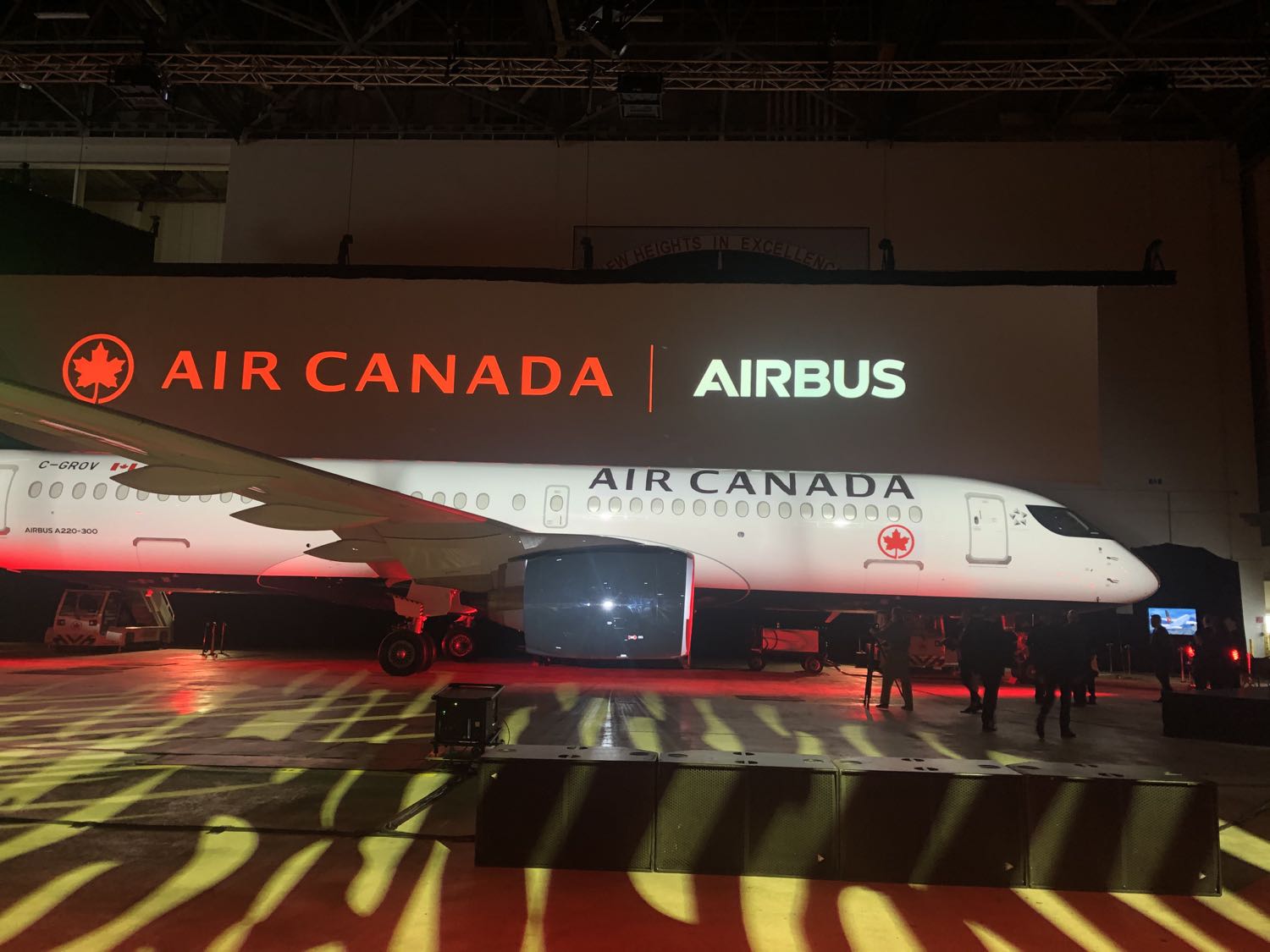 What to expect from Air Canada's A220
Air Canada's A220-300 will be in a two class configuration with a total of 137 seats (Delta has a similar configuration on their A220s):
Business class will consist of 12 seats, in a 2-2 configuration
Economy class will consist of 125 seats, in a 2-3 configuration
That means there are very few middle seats, which is good news for almost anybody. The economy seats are also, at 19 inches, the widest in Air Canada's fleet. The aisle follows suit at a roomy 20 inches. Overhead bins are 15% larger than those in the A320.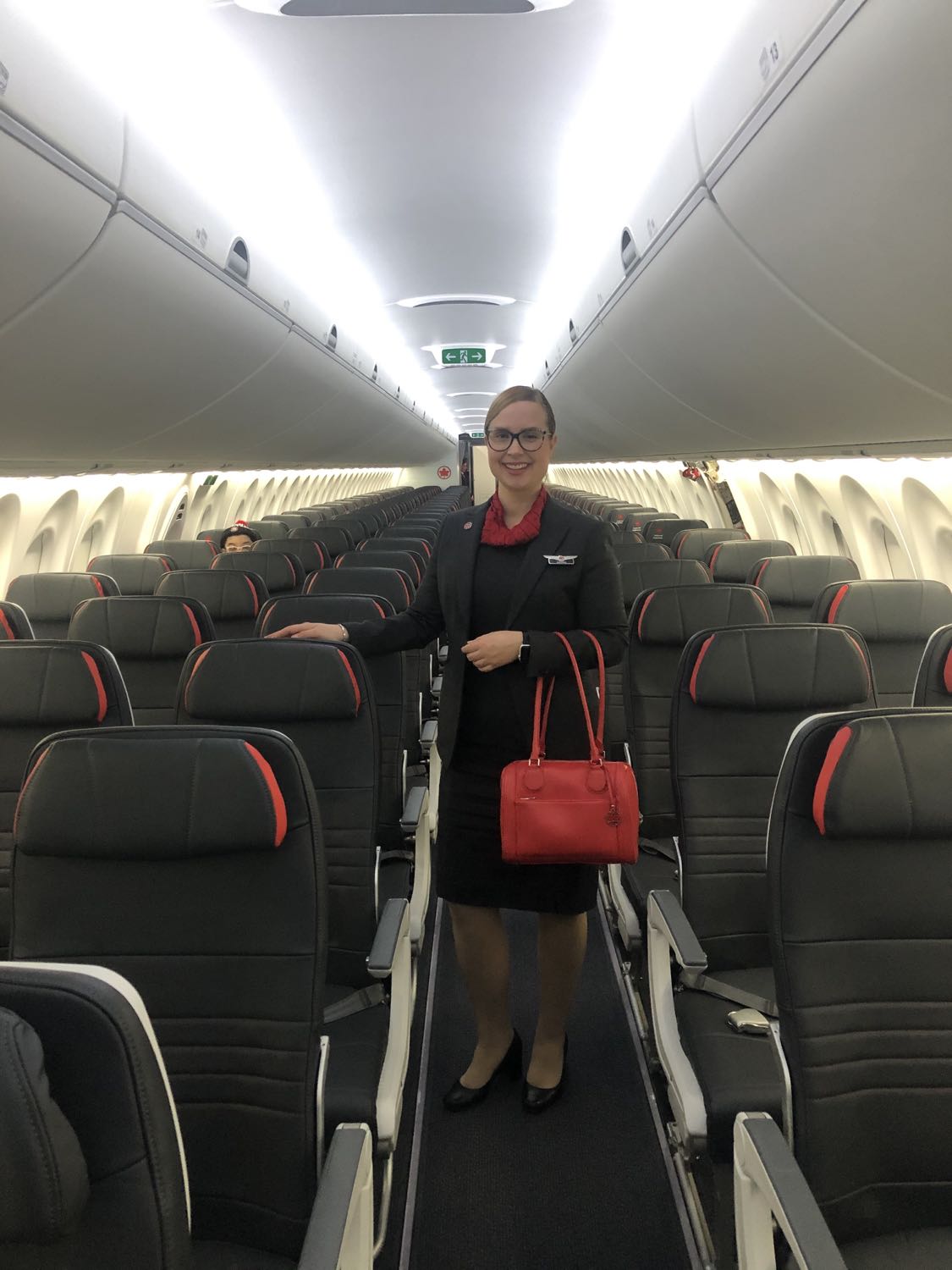 The A220 boasts 20% more efficient fuel burn than older aircraft on a per-seat basis, which results in lower emissions. The engines also have a 50% smaller noise footprint.
First impressions
The aircraft definitely feels light and spacious, thanks to more vertical sidewalls, high ceilings, and large windows than your average narrow-body aircraft.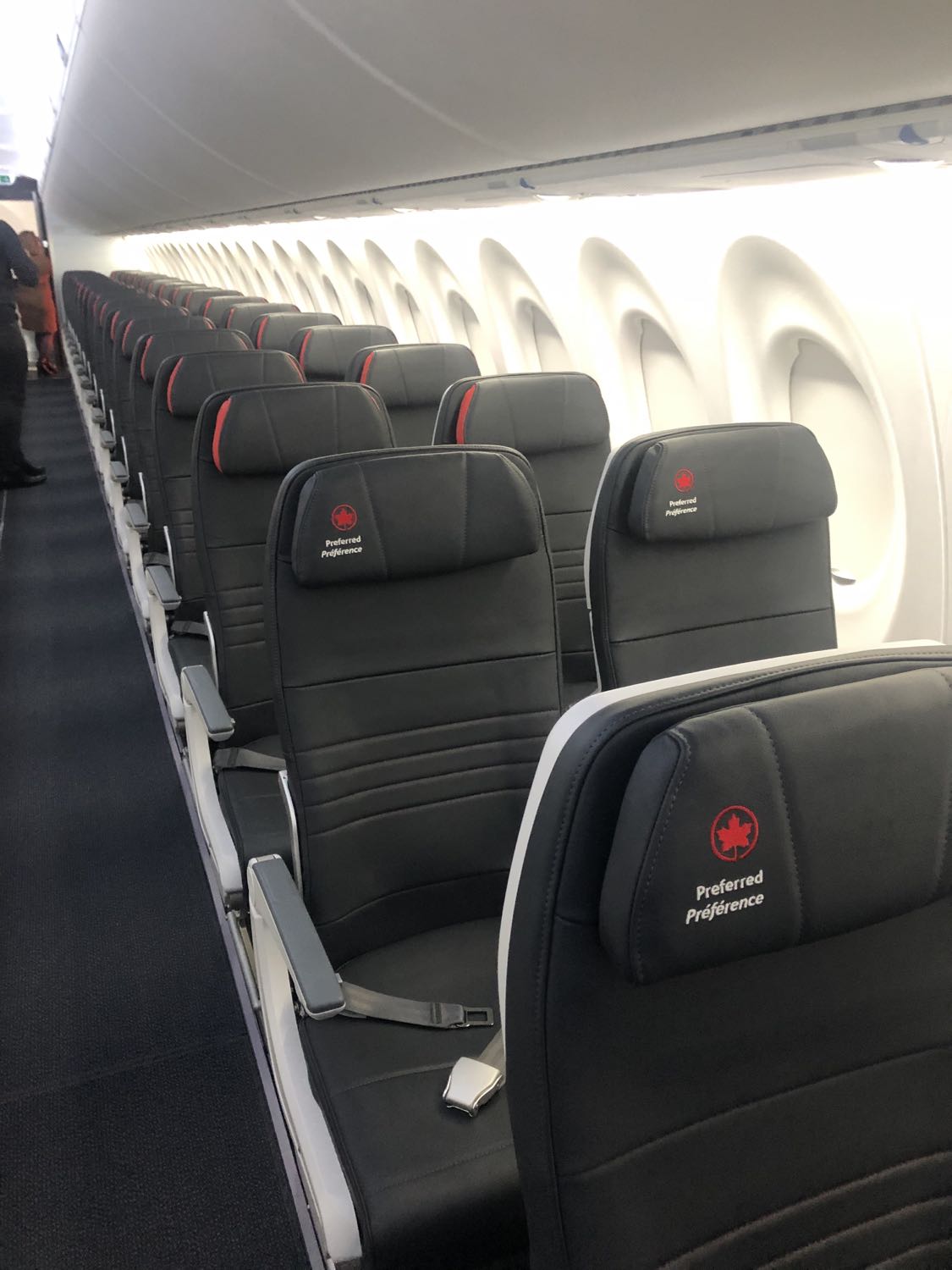 The business class seats are comfortable and roomy, and as a short person I was particularly pleased by the ability to elevate the bottom portion of the seat a little, similar to the footrest on a lie-flat, though to a lesser degree and with less automated control.
This provides a feeling of recline without requiring significant seat pitch, giving you another option to shift position on a longer mid-haul flight.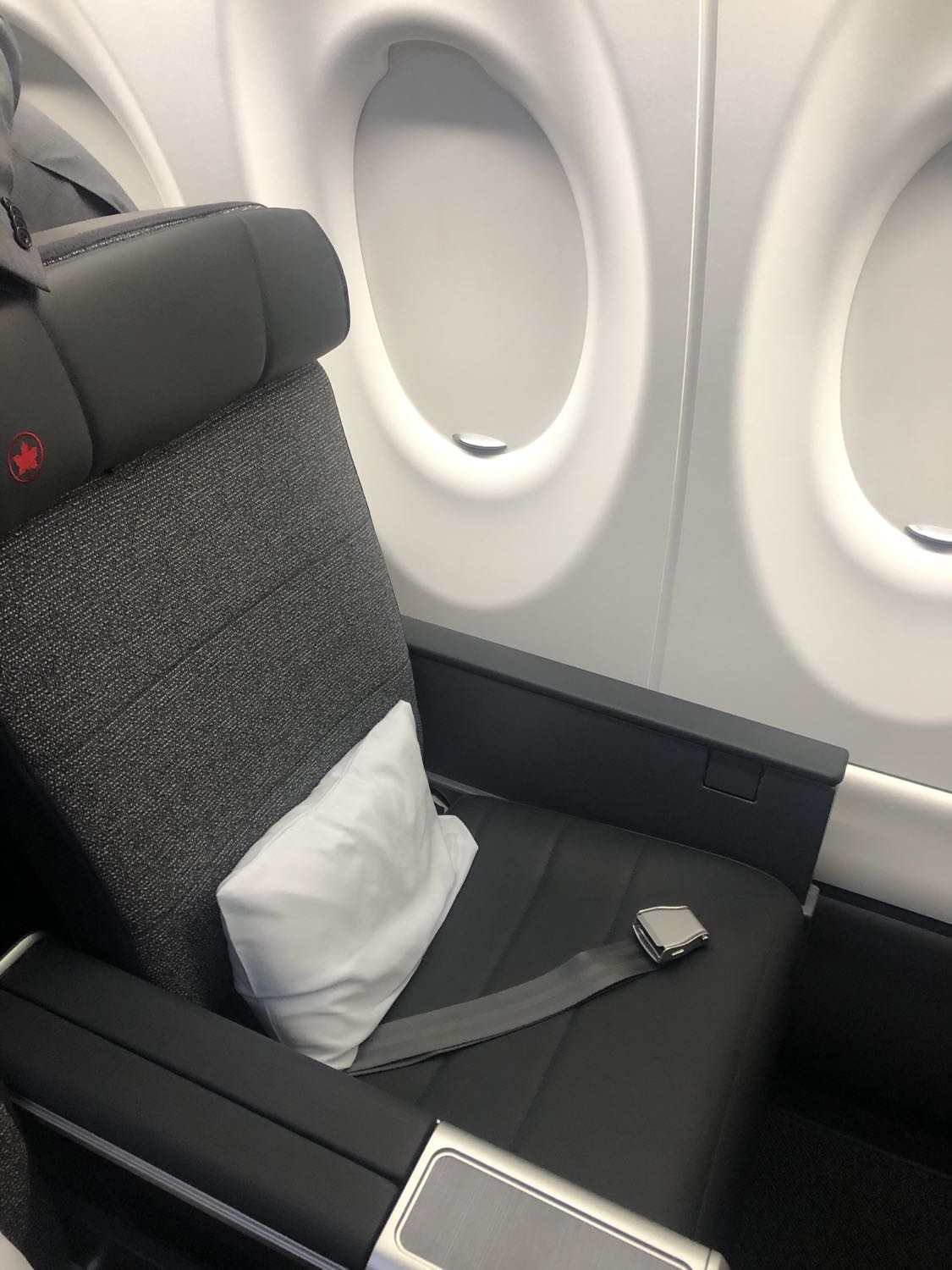 There is also a drop-down footrest from the seat ahead, but I was less taken with that, as the bits where you actually put your feet rotate, which feels a bit unstable.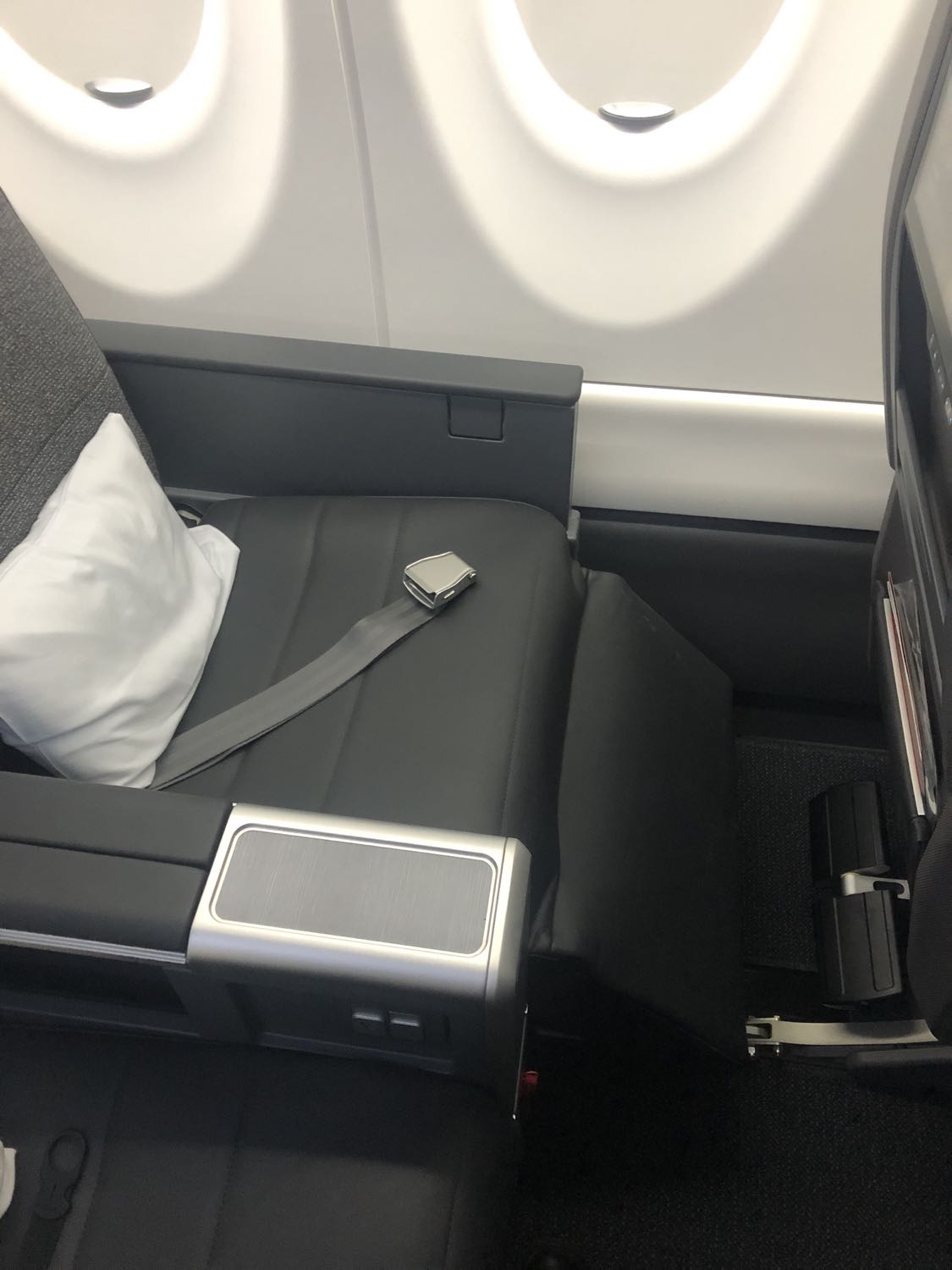 I have some concerns about the business class tray tables, which are stored in the armrest and released by lifting a small lever. Even in my short time on the plane with a group of plane-people, a few had difficulty finding the mechanism and then getting the tray table stowed again.
I anticipate those will see a certain amount of abuse from frustrated or clueless passengers and hope they are up for the challenge. The first business class seat that I plopped into had a stuck drink tray, so I'm also interested to see how those will hold up over time.
The economy seats also felt pretty spacious, although as a relatively small human that's tougher for me to assess.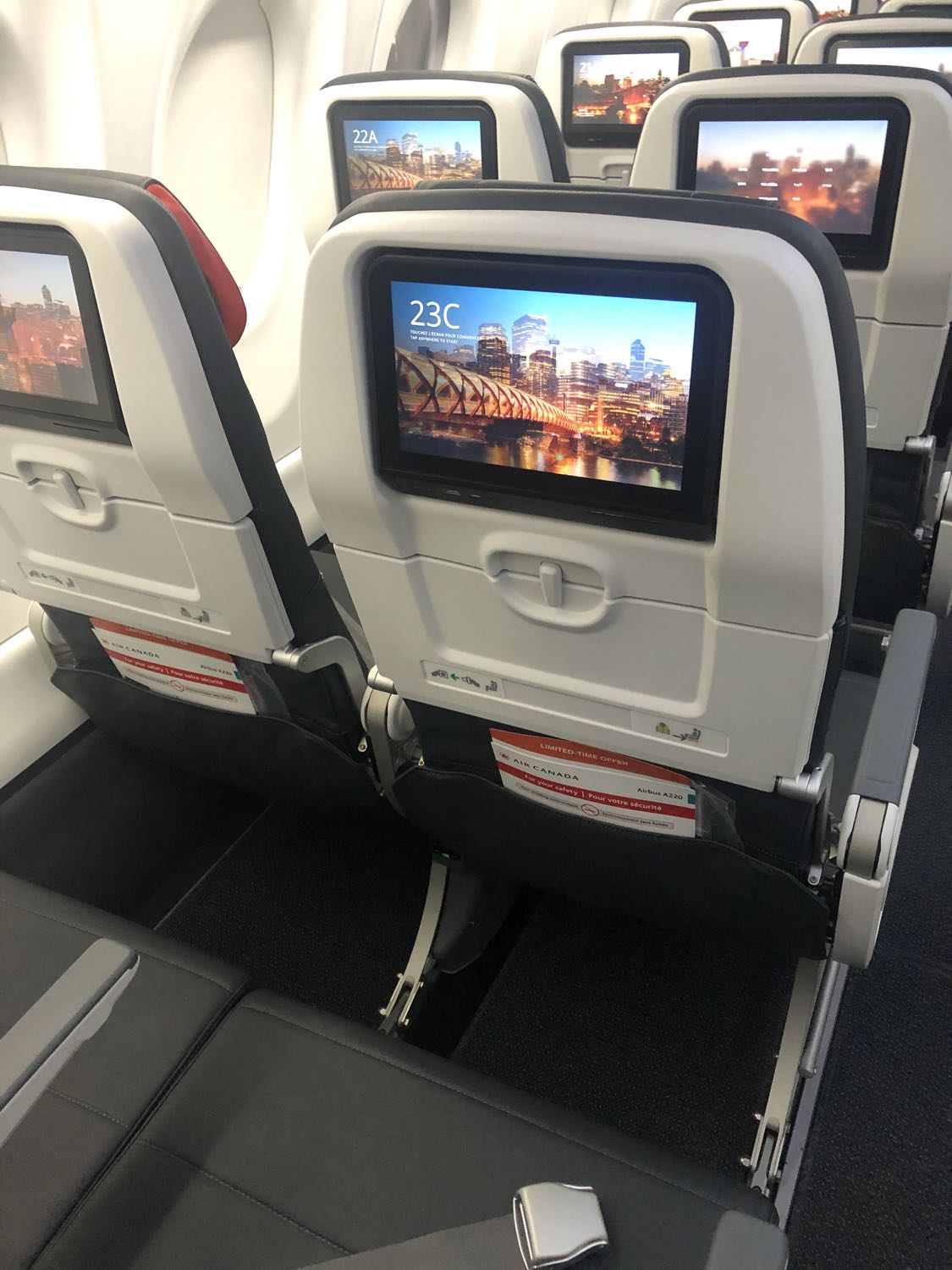 Every seat has USB, USB C, and AC power plug-ins, and a 12-inch screen for in-flight entertainment. The system apparently also offers dynamic closed captioning for Deaf and hearing-impaired passengers and accessibility features for passengers with visual impairment.
I anticipate that I'll be spending a lot of time of the A220 in years to come, as I regularly fly from Calgary to eastern Canada, and based on this first look, at least, I'm a fan.