A Harry Potter actor was quite vocal on Twitter late last week regarding an Air Canada flight downgrade, though I can't help but wonder if there might be more to the story.
Harry Potter star downgraded on Air Canada
Matthew Lewis, who plays Neville Longbottom in the "Harry Potter" series, took to Twitter regarding a recent Air Canada experience, labeling the carrier as "the worst airline in North America." Lewis was traveling on Friday, August 26, 2022, from Orlando (MCO) to Toronto (YYZ).
Lewis was allegedly downgraded from business class to economy class, and he claims that the gate agent "literally tore my first class ticket up in front of me at the gate, gave me economy ticket and walked away," and said "not a single word."
He says there was no apology, no offer to rebook, and he was told that if he wanted a refund he'd have to call Air Canada.
Lewis makes the point that it's "insane" that as a society we've normalized the concept of overbooking flights.
Lewis says he's "thankfully flying home" with WestJet, because "besides a hull loss, I can't see how it'd be much worse" than Air Canada. Ouch.
But Air Canada doesn't oversell business class!
No matter what the cause of the downgrade was, it sounds like this was handled extremely unprofessionally. A downgrade should be accompanied by an apology and explanation for what happened, and at least the option of being rebooked in business class on the next available flight. That obviously didn't happen, so some retraining is needed there.
That being said, as a policy Air Canada doesn't oversell business class, so I think it's highly unlikely that this was a case of the airline having just sold too many business class seats, as Lewis suspects.
Of course there are situations that can arise that would cause a downgrade to happen:
It could be that a seat was inoperable, causing the cabin's capacity to be reduced
It could be that Air Canada pilots had to deadhead on the flight, and in some cases they get positive space business class, even if it means downgrading paying customers
Now, generally there's a procedure that should be followed when it comes to downgrading people, as there's a hierarchy based on whether you paid, your elite status, etc. It's not clear if that was followed.
Since we only have one side of the story and Air Canada isn't making public statements about the situation, we can't rule out the possibility that something else was at play here. Did Lewis check-in too late? Was something wrong with how Lewis' ticket was issued?
None of this should excuse bad customer service, but I suspect this isn't as straightforward as Air Canada overselling business class out of greed, and then downgrading someone without explanation.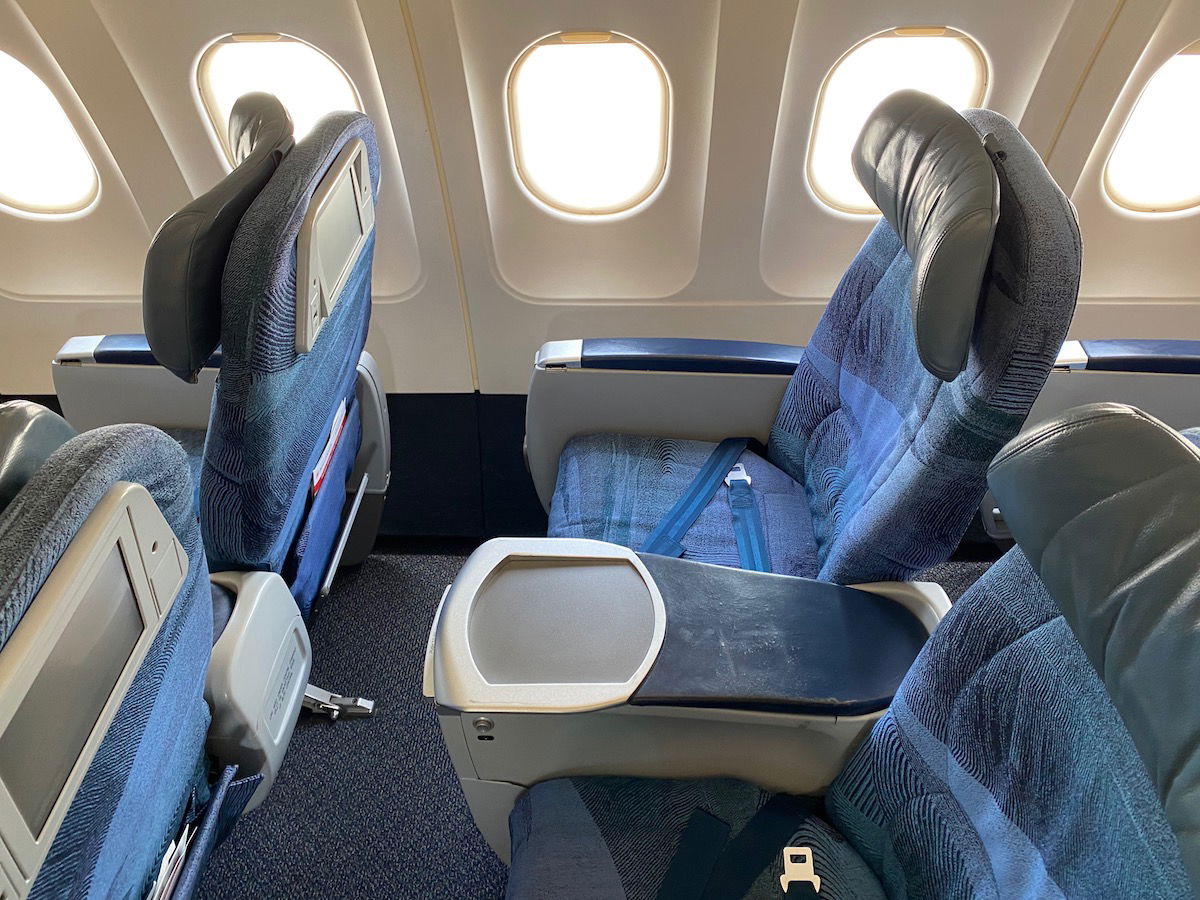 Bottom line
A Harry Potter star was downgraded on an Air Canada flight from Orlando to Toronto last Friday. It sounds like the customer service in this situation was terrible, with his boarding pass being ripped up shortly before boarding, with no explanation for the downgrade.
That being said, there's more to this than Air Canada greedily overselling flights. The airline doesn't generally oversell business class, so this likely comes down to a broken seat, deadheading pilots needing to take a flight, or a completely unrelated reason that just wasn't properly communicated.
What do you make of this Air Canada downgrade situation?