Air Canada has been nicely modernizing its narrow body fleet, taking delivery of Airbus A220s and Boeing 737 MAXs with modern cabins. However, the airline continues to fly Airbus A320s and A321s, which feature more outdated cabins. Fortunately that's finally changing…
Details of Air Canada's updated Airbus A320 & A321 aircraft
Air Canada's first Airbus narrow body jet with a new interior is now flying. Specifically, the 21-year-old Airbus A321 with the registration code C-GITU has just entered service, featuring brand new cabins.
So, what can you expect from Air Canada's new Airbus narrow body interiors?
Updated seats in both business class and economy class, similar to what you'll find on other narrow body Air Canada jets
Larger overhead bins, featuring the latest Airbus Airspace XL design
Seat back televisions at every seat, including bluetooth audio, so that you can use your own headphones while enjoying the entertainment
Power outlets at all seats, including USB-A and USB-C outlets in economy, plus AC power outlets in business class
New high-resolution exterior cameras, as the seat back entertainment now gives you the option of watching either the tail or belly camera in real-time
New LED mood lighting, with the option for different ambiances depending on the time of day and phase of flight
Fast and reliable Wi-Fi, with upgraded satellite-based connectivity; for the time being this is being offered for free and is sponsored by Bell, but Air Canada hasn't yet committed to offering free Wi-Fi on these planes permanently
Air Canada has long lead the industry in North America when it comes to seat back entertainment throughout its narrow body fleet, and this is a nice evolution of that. It's awesome to see the introduction of bluetooth audio, and it's especially awesome to see tail cameras, as that's not something you ordinarily find on Airbus narrow body jets. How cool!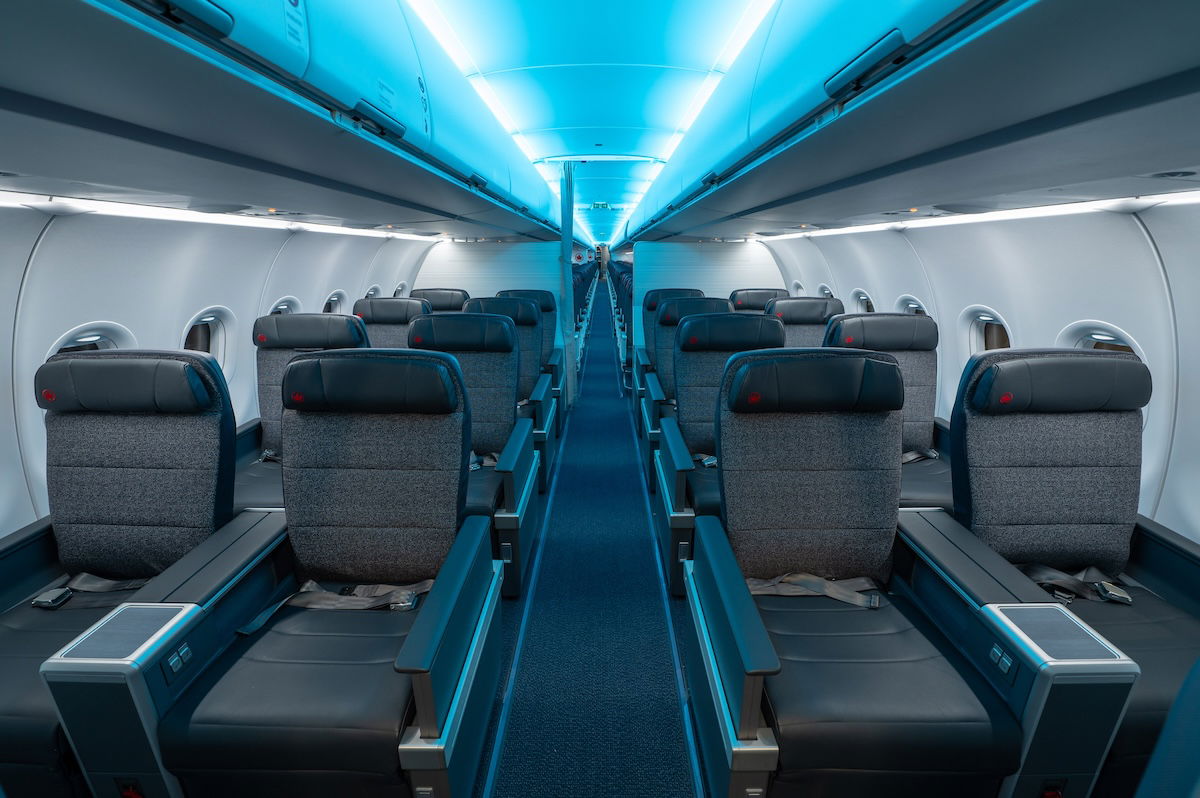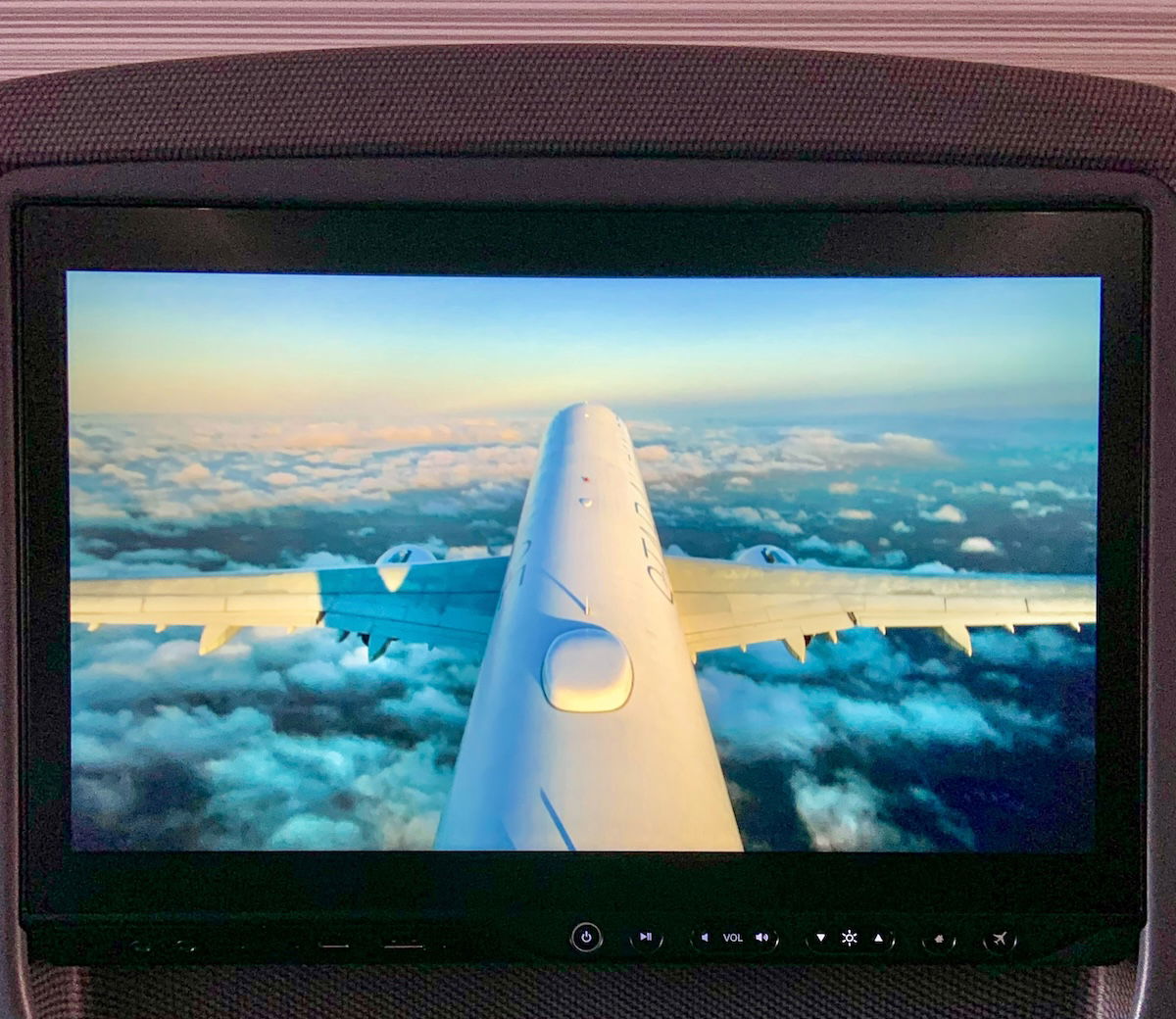 When will Air Canada reconfigure all its Airbus jets?
Air Canada intends to install these new interiors on 22 Airbus A320-family aircraft, including 14 A321s and eight A320s. As you can tell, the first plane with the new interiors is now in service. Air Canada will progressively be retrofitting these planes, and you can expect the program to be completed by the end of 2025.
That's not exactly a very fast retrofit schedule, but I imagine that Air Canada is trying to minimize costs and the number of aircraft out of service at any given point.
Note that these interiors will only be coming to Air Canada mainline Airbus narrow body aircraft, and not planes belonging to low cost subsidiary Air Canada Rouge.
Air Canada also notes how the new interiors are lighter, and reduce the overall weight of the A321 by around 240 kilograms. Once all 22 planes are reconfigured, annual fuel consumption for the fleet is expected to be reduced by 2.4 million liters per year, and GHG emissions are expected to be reduced by 6,256 tCO2, equivalent to the electricity used by 4,185 Canadian homes.
Bottom line
Air Canada is finally getting around to updating the interiors of its Airbus narrow body jets, and the first A321 with the new interiors is now in service. You can expect the entire fleet of 22 A320s and A321s to be updated by the end of 2025.
The new interiors look awesome, especially when it comes to tech. These planes are getting high speed Wi-Fi, bluetooth audio, more charging options, and a tail camera, which us avgeeks will no doubt be excited about.
What do you make of Air Canada's updated Airbus cabins?