Icelandair has announced its newest destination in the United States, and it seems like a logical enough add to the carrier's network.
Icelandair adds Keflavik to Detroit flight in May 2023
Icelandair will be launching a new seasonal route between Keflavik, Iceland (KEF), and Detroit, United States (DTW). Specifically, the airline will operate the route 4x weekly between May 18 and October 30, 2023, with the following schedule:
FI873 Keflavik to Detroit departing 4:55PM arriving 7:20PM
FI872 Detroit to Keflavik departing 8:30PM arriving 6:30AM (+1 day)
The 2,792-mile flight is blocked at 6hr25min westbound and 6hr eastbound. The service will operate on Mondays, Tuesdays, Thursdays, and Fridays.
Icelandair intends to use a Boeing 737 MAX 8 for the route, featuring 160 seats. This includes 16 business class seats and 144 economy class seats. Note that business class on Icelandair is more like domestic first class within the United States, rather than like long haul business class, where you'd ordinarily find a flat bed.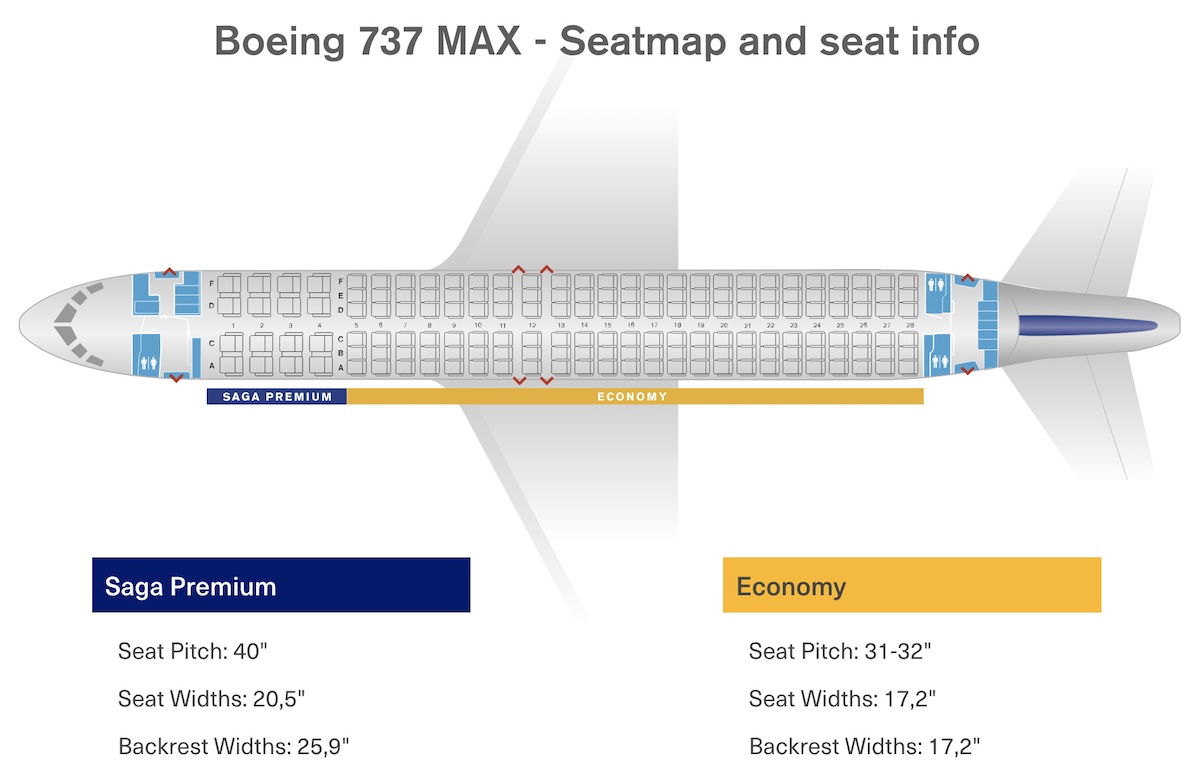 This route isn't just useful if you're trying to travel between Michigan and Iceland, but rather Icelandair is known for how it uses Keflavik Airport as a connecting point between North America and Europe. The airline offers seamless connections to more than 25 destinations across Europe, so this is a great way to get from Detroit to many destinations with just one stop.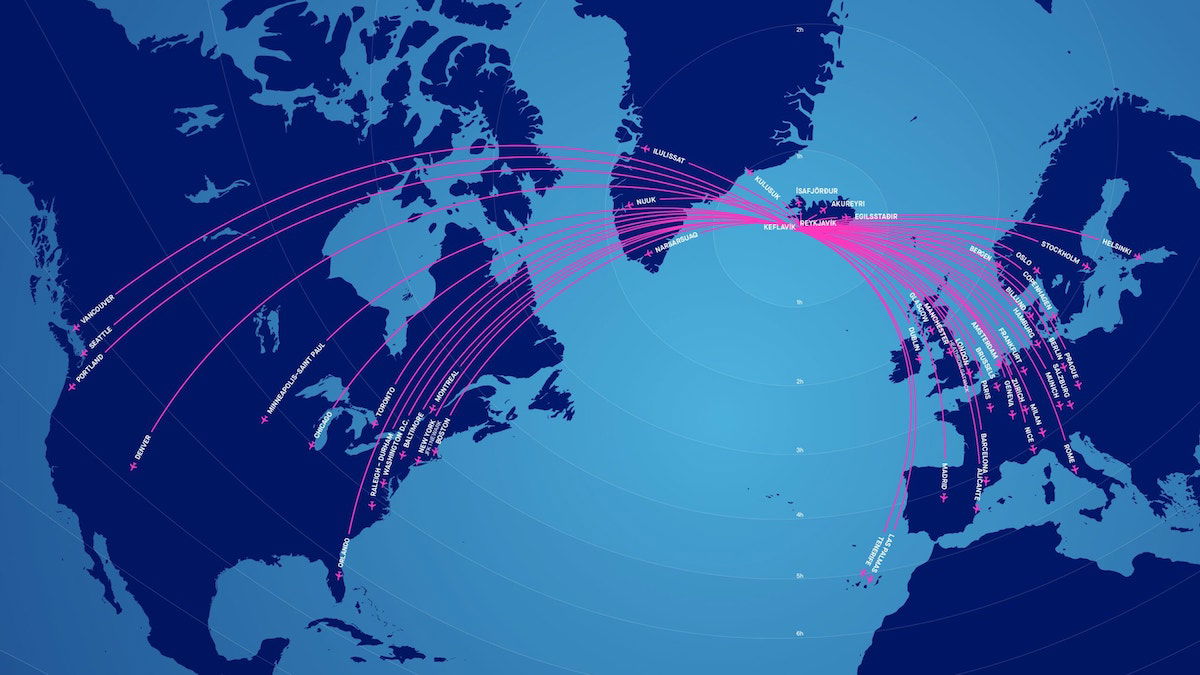 Best of all, Icelandair offers a stopover program when flying roundtrip, so you can plan a stopover for up to seven nights in Iceland if you'd like, while just paying the extra taxes and fees.
My take on Icelandair adding Detroit flights
Icelandair has long been good with gradual, sustainable growth, and the airline is incredibly strategic with the routes it adds. For example, going back a few years, now defunct WOW Air used to operate flights between Keflavik and Detroit. Those flight stopped when the airline liquidated.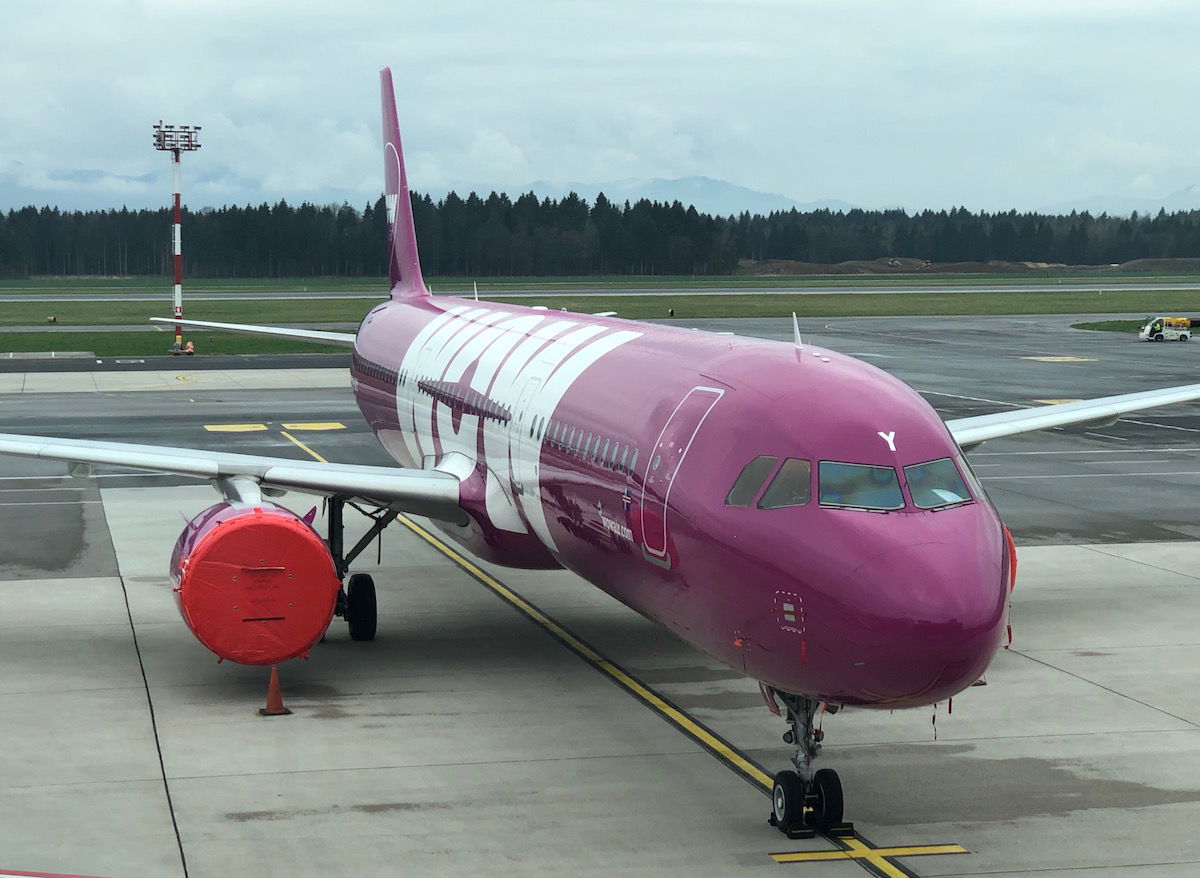 While Icelandair competed head-to-head with WOW Air in many markets, obviously Detroit hadn't been a priority for the airline. Ultimately Icelandair was constrained with its growth, as the airline used to exclusively fly 757s and 767s. Now Icelandair is expanding its fleet with 737 MAXs, which are lower capacity and more fuel efficient. That also makes many markets more viable.
Detroit can be a funny market for aviation. It's a pretty large city, but it's an absolute Delta and SkyTeam fortress hub, where other airlines have a hard time competing.
The only long haul airlines flying to Detroit that aren't aligned with Delta are Lufthansa and Royal Jordanian, and both have obvious ties to the city. Meanwhile airlines like British Airways and Turkish Airlines, which otherwise serve a huge number of markets in the United States, don't currently fly there. British Airways flew to Detroit until 2007, while Turkish Airlines announced it would fly to Detroit, but it hasn't happened yet.
I imagine Icelandair will have no issues maintaining a 4x seasonal service in this market. For what it's worth, Delta hasn't historically operated a Detroit to Keflavik route. The airline has consistently flown from New York to Keflavik, and has even added service from Boston and Minneapolis to Keflavik, but we haven't seen service from Detroit. I'm curious if this competition from Icelandair might cause Delta to compete there as well.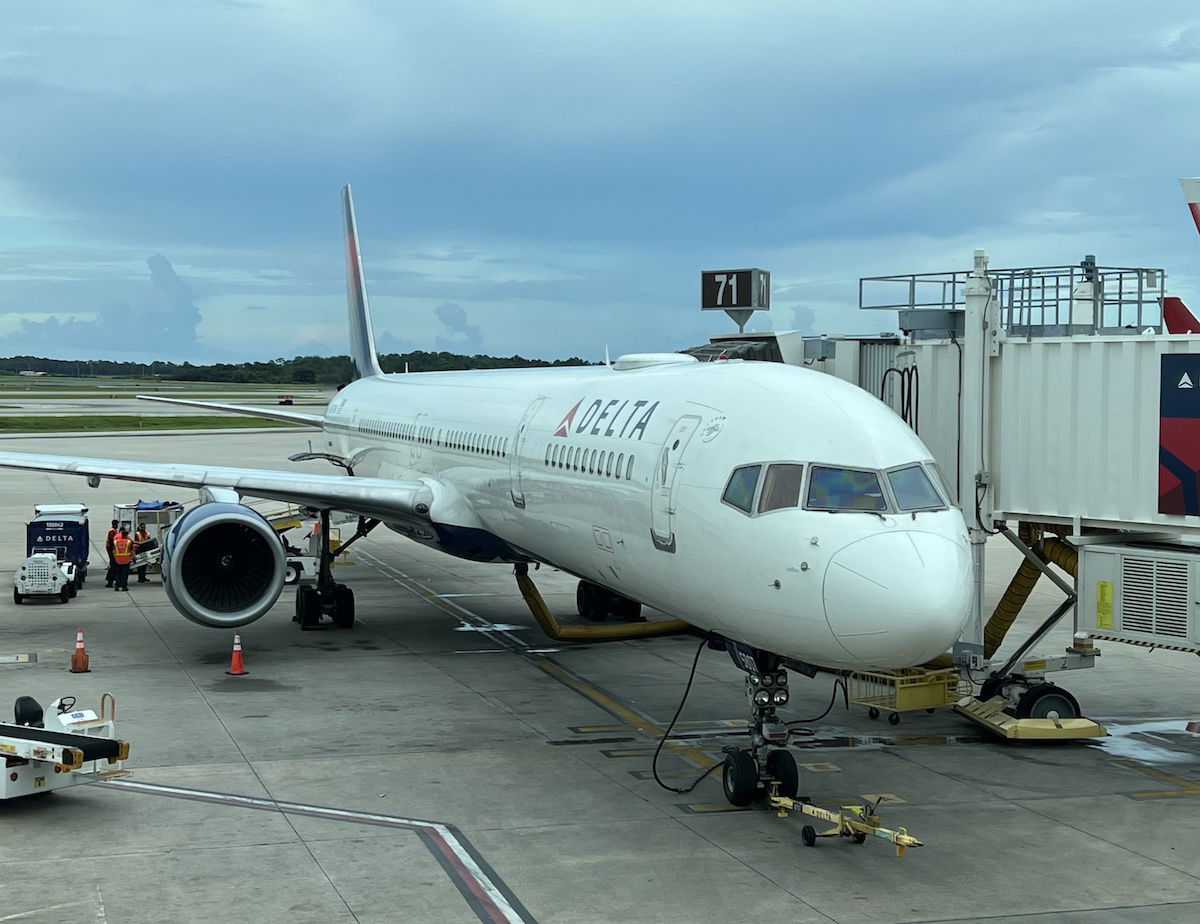 Bottom line
Icelandair is launching a new seasonal flight between Iceland and Detroit as of May 2023. The route will be operated 4x weekly by a Boeing 737 MAX, and joins Icelandair's extensive network in the United States. The last time we saw nonstop service between Iceland and Detroit was on WOW Air, and that didn't end well.
What do you make of Icelandair's new route to Detroit?