In April Virgin Australia entered voluntary administration, given the impacts of the coronavirus pandemic. Bain Capital has now completed its takeover of Virgin Australia, and as a result the airline has also emerged from voluntary administration. The new direction of the airline has been revealed today.
Virgin Australia's direction under new ownership
Virgin Australia has outlined details of its updated passenger experience, and I'd say there's nothing terribly surprising. We already knew that:
With new ownership, the airline has today announced that it hopes to become a "mid-market" airline, generally describing the direction as follows:
"The plan will see the airline compete in its mid-market heartland for guests who want a more premium experience at an affordable and competitive price. While Virgin Australia will serve all segments of the market, it will build its proposition around its long-standing and most loyal guests, which include price conscious corporate travellers, small to medium businesses, premium leisure travellers and holidaymakers."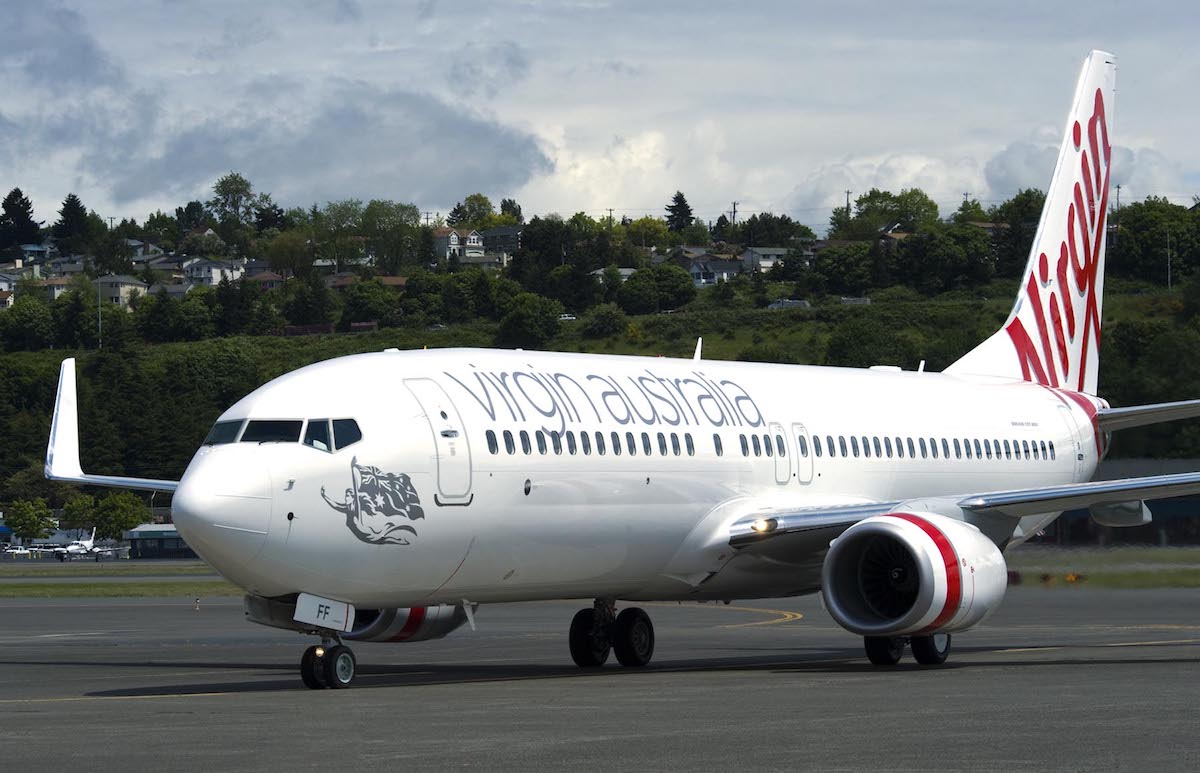 Virgin Australia has emerged from voluntary administration
What should we expect from the new Virgin Australia? Here are some highlights:
Virgin Australia's business class experience
Virgin Australia is retaining business class, and won't be making changes to the seats. However, Virgin Australia will "complete an end-to-end review of the business class offering before relaunching it in 2021."
As it's described, this will "ensure better alignment to guests' needs, while maintaining the elements they love." It sounds to me like we should expect the soft product to be scaled back significantly, though only time will tell.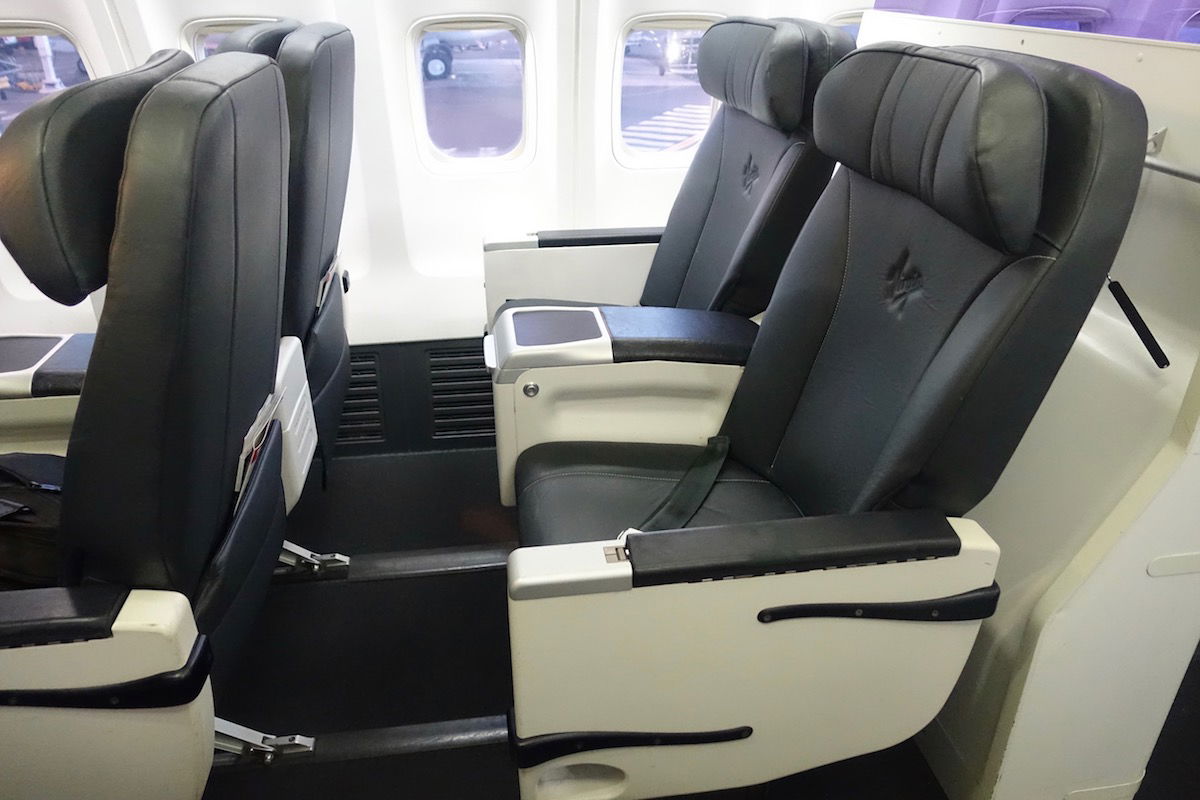 Virgin Australia will maintain its 737 business class
Virgin Australia's economy class experience
In early 2021, Virgin Australia will introduce a buy on board menu, replacing the existing complimentary drinks snacks. The airline will continue to offer complimentary tea, coffee, and water, while all other food and beverages will be available for purchase.
The airline will maintain Economy-X, which is the extra legroom seating in economy. The airline promotes how it's the only airline in Australia to offer three cabin products on domestic flights.
Virgin Australia's inflight wifi & entertainment
Virgin Australia's inflight wifi and entertainment remains under review, and more details will be announced in 2021. Prior to the pandemic, Virgin Australia offered free wifi on domestic flights, as well as streaming entertainment. It sure sounds like that might not be offered going forward.
Virgin Australia's lounge experience
Virgin Australia will continue to offer lounges, though they'll be scaled back. As government-imposed travel restrictions ease and demand increases, the airline will reopen its network of domestic lounges, including at the following airports:
Melbourne
Sydney
Brisbane
Adelaide
Perth
Gold Coast
Meanwhile lounges at the following airports will be closing permanently, due to low visitation:
On top of that:
The Canberra lounge will remain under review, so no final decision has been made
The Adelaide lounge will open in the first quarter of 2021, and will be a prototype for Virgin Australia lounges in the future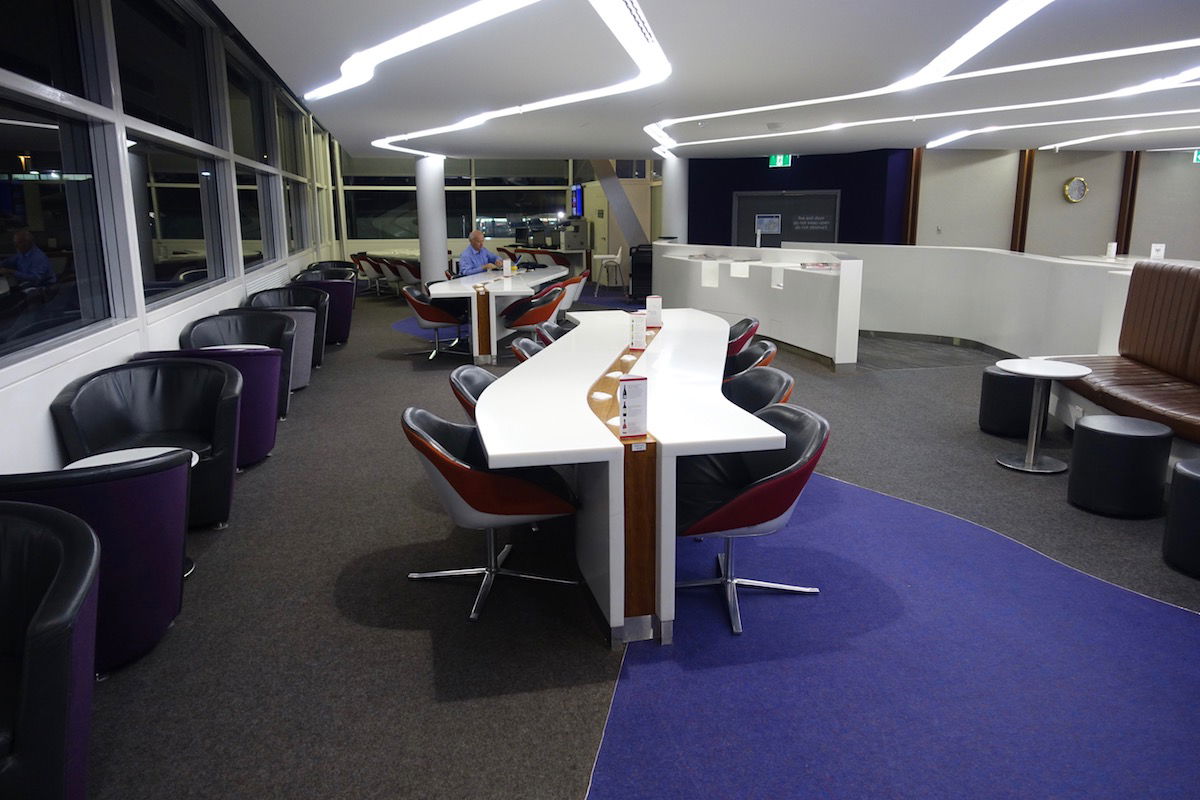 Virgin Australia will maintain some lounges
No changes to Virgin Australia Velocity
While the scope of some of Virgin Australia's partnerships has changed, the airline has announced that there will be no material changes to the program. Therefore Virgin Australia Velocity's 10 million members will continue to earn and redeem Velocity points for both air and non-air redemptions.
There will be an investment in technology
It's stated that Virgin Australia will make a significant technology investment to upgrade the customer experience. I have a hard time putting much weight into that with any airline, because literally every single airline on earth seems to make that claim. In my experience few airlines actually use technology as a point of differentiation, so…
If the airline wants to invest in technology, I think free wifi and streaming entertainment is a great place to start. 😉
My take on the "new" Virgin Australia
I have mixed feelings about Virgin Australia under new ownership.
On the one hand, I'm happy to see that Virgin Australia actually managed to find a new investor without having the government take a stake in the airline. The truth is that Virgin Australia didn't have much direction even pre-pandemic due to its complicated ownership structure. It's encouraging to see that in just over six months the airline has emerged from voluntary administration.
At the same time, I can't help but feel sad by the carrier that Virgin Australia will be. It sounds like Virgin Australia will essentially be a hybrid/low cost airline exclusively operating domestic and regional flights. I'll sure miss Virgin Australia's phenomenal 777 business class.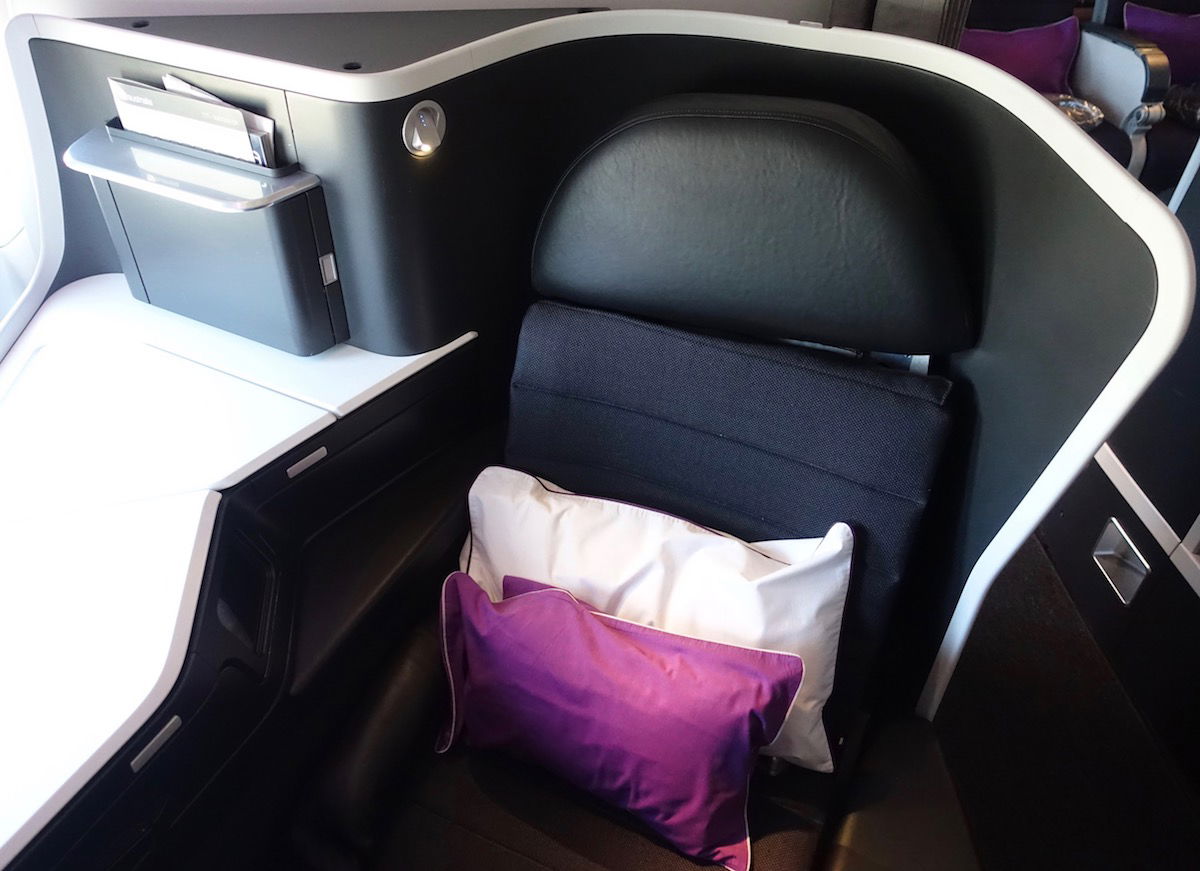 Virgin Australia's 777 business class
The transformation that Virgin Australia is undergoing is probably necessary, but that doesn't mean I can't be sad that this will likely be a much smaller airline than before, that it will have limited service in business class, buy on board in economy, and possibly no wifi or streaming entertainment.
Bottom line
Virgin Australia has emerged from voluntary administration, and is now owned by Bain Capital. The airline will exclusively operate 737s, all food and most drinks in economy will be for purchase, and business class will be maintained, but service may be scaled back a bit. Furthermore, the airline hasn't made a decision about the future of inflight wifi and streaming entertainment.
I'm happy to see Virgin Australia surviving with a new investment, but also can't help but miss the airline that it used to be.
What do you make of the "new" Virgin Australia?