Virgin Australia has just taken delivery of its first Boeing 737 MAX. The airline is now showing off the interiors of these jets, and has revealed that existing aircraft will be reconfigured as well. Let's go over all the details.
Details of Virgin Australia's Boeing 737 MAX order
Virgin Australia currently has 33 Boeing 737 MAXs on order, comprised of:
Eight Boeing 737 MAX 8s, which the airline has just started taking delivery of; this is an updated version of the 737-800, featuring better fuel economy and longer range
25 Boeing 737 MAX 10s, though there's no timeline for these planes being delivered, given that the aircraft hasn't yet been certified; this will be the largest version of the 737 family, featuring a higher capacity, but less range, than the 737 MAX 8
That's the extent of new aircraft that Virgin Australia has on order, and complements the carrier's existing roughly 85 Boeing 737s, plus some A320s and Fokker 100s.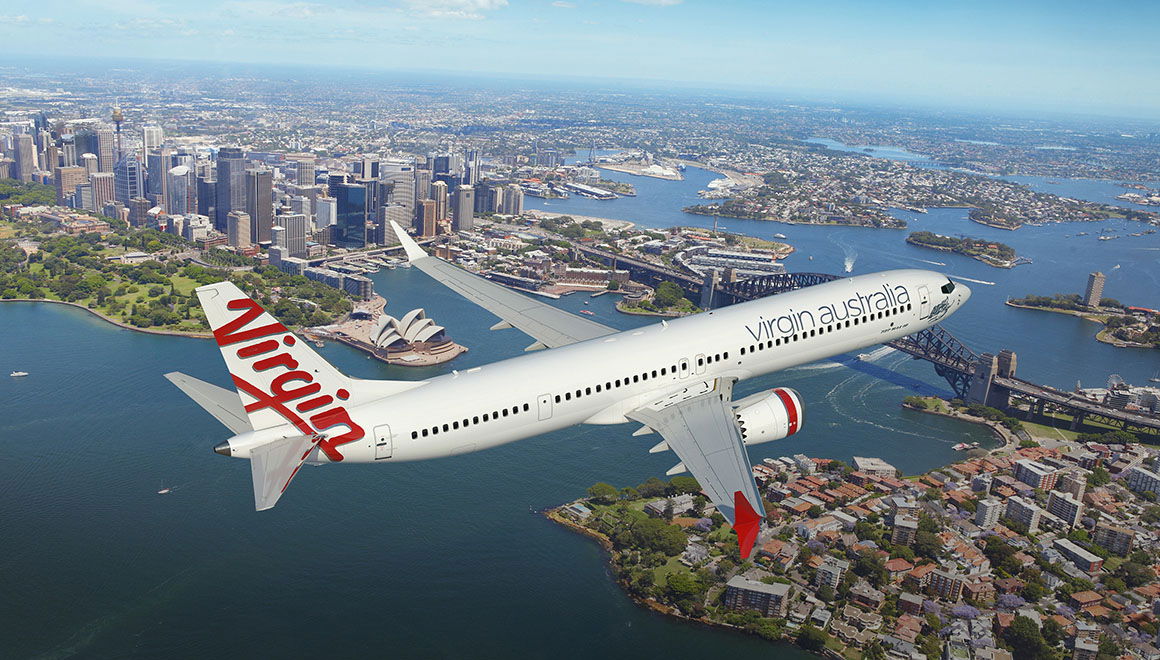 At one point Virgin Australia's Boeing 737 MAX order was much larger, but the order was restructured while the carrier went through voluntary administration at the start of the pandemic.
In recent days, Virgin Australia has taken delivery of its first Boeing 737 MAX. On June 28-30, 2023, the aircraft with the registration code VH-8IA was ferried from the United States to Australia, flying from Seattle (BFI) to Kona (KOA) to Nadi (NAN) to Brisbane (BNE).
Virgin Australia's Boeing 737 MAX routes
Virgin Australia only has a small order of Boeing 737 MAX 8s that will be delivered in the near future, so don't expect too much expansion as a result of these planes. The 737 MAX does offer additional range compared to previous generation 737s, and Virgin Australia plans to take advantage of that.
Virgin Australia intends to use these planes to fly from Cairns to Tokyo, which is a 3,627-mile flight. That's quite a long journey for a plane with such a configuration, as the flight is blocked at nearly eight hours. While that's a long flight for a regionally configured aircraft, in fairness, it's a pretty leisure oriented route, and there's not any full service competition.
Unfortunately due to some delivery delays, the airline didn't quite take delivery of the jet before this new service launched. As a result, Virgin Australia started this route with a 737-700, but it should be upgraded as of July 30, 2023.
In the meantime, Virgin Australia will fly the Boeing 737 MAXs on domestic flights for crew familiarization. The plane is expected to enter service as of July 10, 2023, and will be flown across Virgin Australia's domestic network.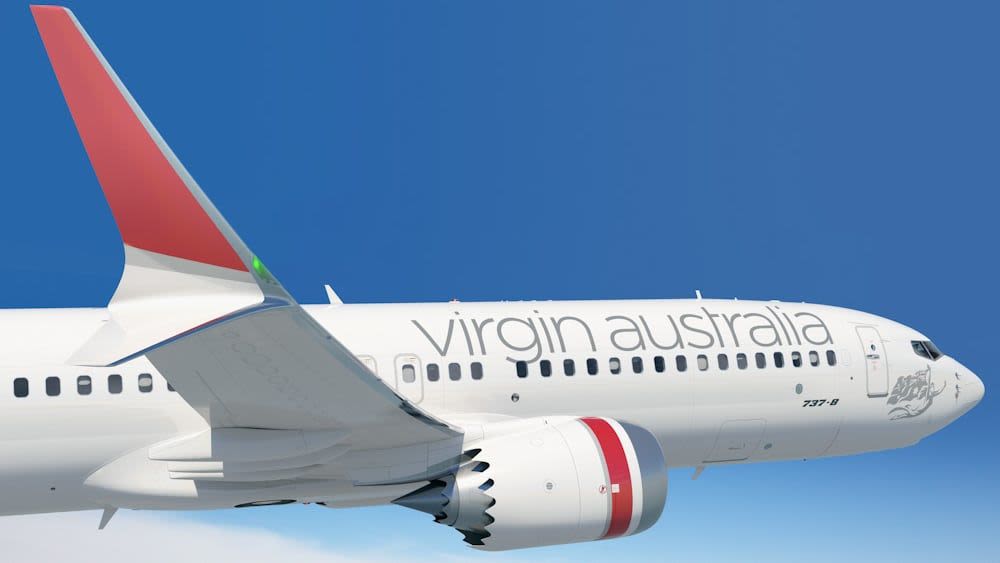 Virgin Australia's Boeing 737 MAX interiors
What should we expect from the interiors of Virgin Australia's Boeing 737 MAXs? In terms of passenger experience, don't expect too much change, at least for the 737 MAX 8s. These planes will have pretty standard domestic interiors.
I recently flew Virgin Australia's 737-800 featuring a new "trial" cabin, which was only available on two former SilkAir aircraft. This is the exact layout that Virgin Australia will introduce on its Boeing 737 MAX 8s. It's a pretty typical regional configuration, and is comfortable, but doesn't really stand out too much.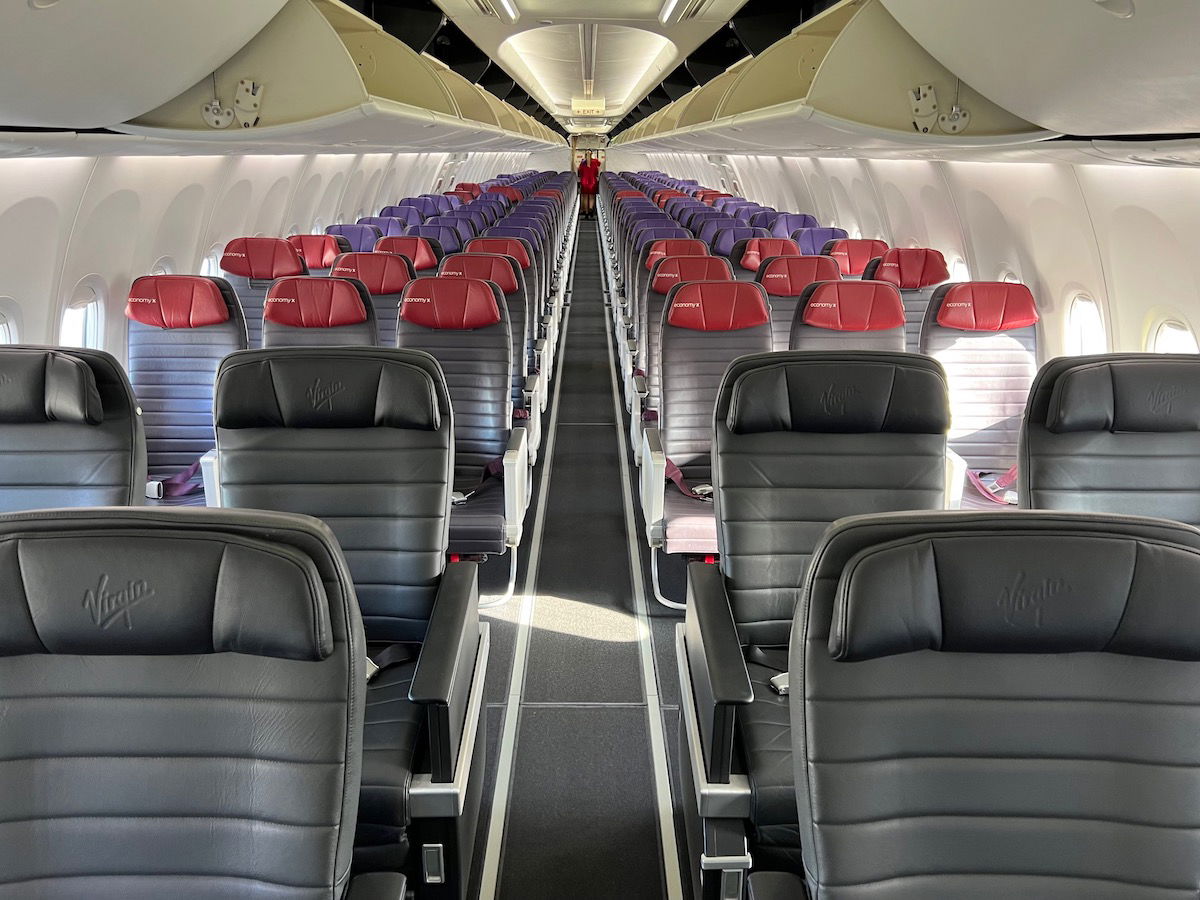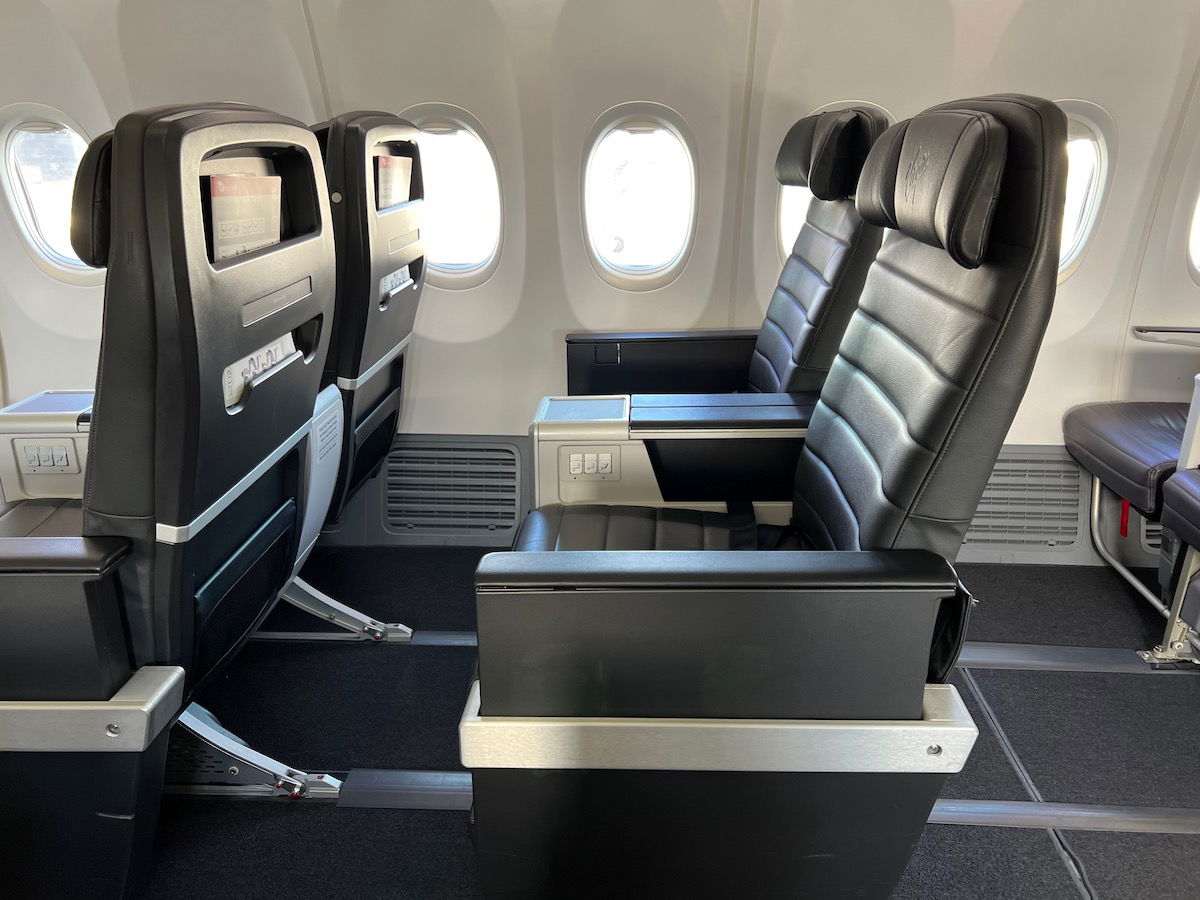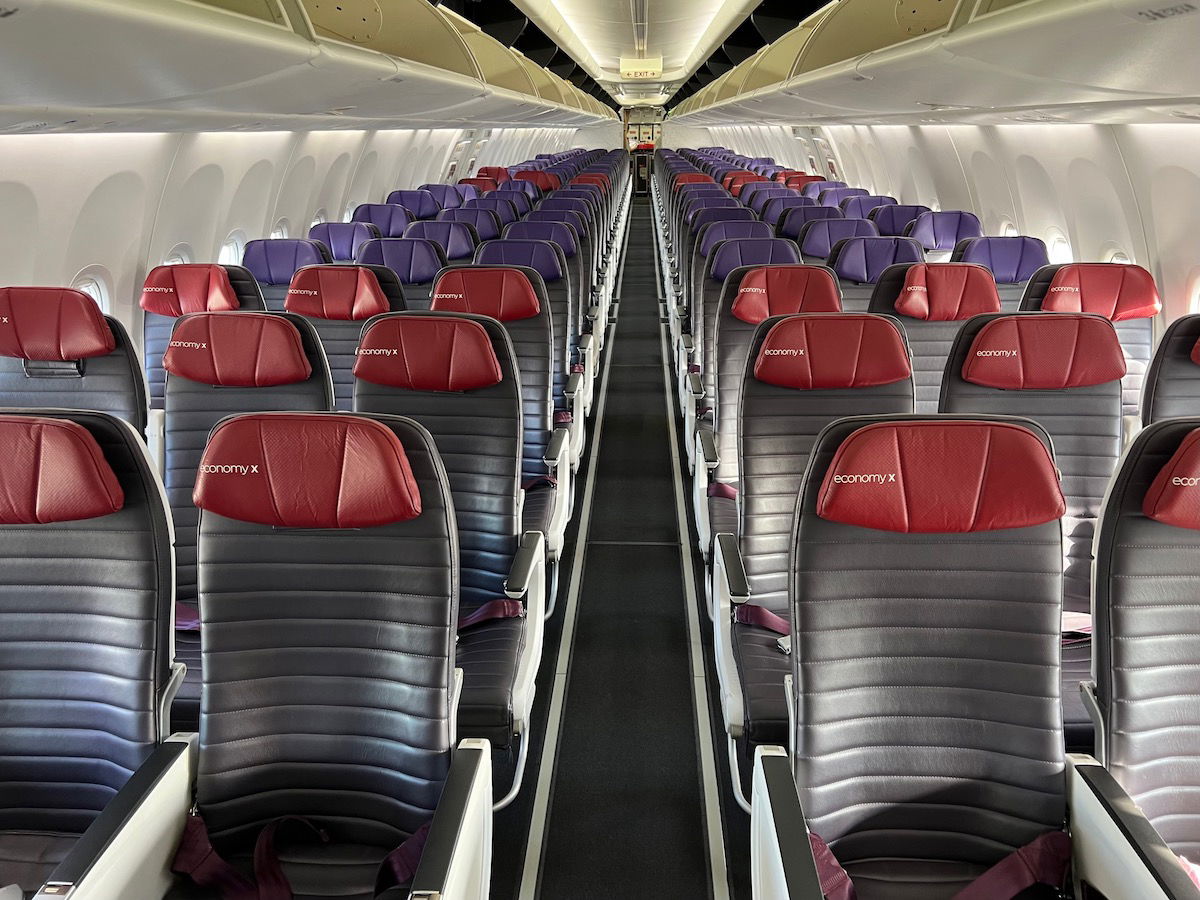 As far as features go, you can expect the Boeing 737 MAX 8s to feature:
In-seat power in both business class and economy class
Larger overhead bins than previous generation Boeing 737s
Wider business class seats with leg rests and extendable footrests, storage compartments, personal device holders, and water bottle holders
An economy seat design with a ribbed seat back for added comfort and ergonomics, plus personal device holders
What's also exciting is that starting in late 2023, Virgin Australia plans to reconfigure its entire Boeing 737 fleet with these new cabins. That project is anticipated to take around two years. You can expect existing planes to feature these new seats and Wi-Fi. The only thing that will be different is that existing Boeing 737s won't get the larger overhead bins.
The carrier might introduce a more premium configuration on its 737 MAX 10s, given that they will largely operate more premium routes, but as far as I know, nothing has been finalized there.
Bottom line
Virgin Australia has taken delivery of its first Boeing 737 MAX, after a significant delay. The airline has 33 737 MAXs on order, though only eight of those are for the 737 MAX 8, which will all be delivered in the near future (meanwhile the 737 MAX 10 hasn't yet been certified). It's nice to see Virgin Australia taking delivery of these fuel efficient and long range jets.
From a passenger experience standpoint, these planes will feature the trial interiors that Virgin Australia has installed on a couple of existing Boeing 737s. All remaining 737s should be reconfigured with similar cabins in the next couple of years.
What do you make of Virgin Australia's Boeing 737 MAX?