There are numerous ways to use United miles, and you can do some really fun stuff with stopovers and open-jaws.
Getting United Miles
If you don't already have United miles, the best option is to transfer them from Chase Ultimate Rewards. There are a number of cards issued by Chase that earn Ultimate Rewards points that can be converted to United miles, including:
You can also convert Marriott Bonvoy points to United miles, though transfers aren't instant. The fastest way to earn Marriott points is through credit card sign ups. The best Marriott Bonvoy cards include:
Best for Marriott perks
Get platinum status for being a cardholder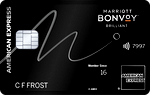 Marriott Bonvoy Brilliant® American Express® Card
Best for business travelers
Earn up to 2 free night awards every year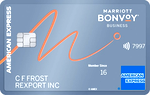 Marriott Bonvoy Business® American Express® Card
You can also buy United miles if you need just a few more for an award. They don't seem to be offering any kind of promotion at present, so miles purchased this way will be pricey. But if you're just a bit short it may still be a good option.
Miles needed for an award ticket
MileagePlus charges slightly different prices based off of whether you're flying United or a partner airline. To give some examples of one-way business class rates:
North America to Europe | 57,500 miles on United, 70,000 on Partners
North America to Asia (excluding Japan) | 70,000 miles on United, 80,000 on Partners
Japan to Australia/New Zealand | 35,000 miles on United, 40,000 on Partners
In most cases the premium for flying partners is worth the enhanced availability (and often superior product), but if you really need to minimize the miles used you'll want to stick to United.
See the full United award chart here.
United MileagePlus award stopover rules
This is changing to the "Excursionist Perk" in a few days. At present, United allows one stopover in addition to your destination on a roundtrip long-haul international award between regions.
A stopover is when you stop at a city for more than 24 hours
For example, if you're flying Los Angeles > Tokyo > Hong Kong and stop in Tokyo for 23 hours it wouldn't count as a stopover
If, on the other hand, you stopped for 25 hours, it would be considered a stopover
You can stopover for as long as you'd like, provided travel on the ticket is complete within a year from the date the ticket is issued. United doesn't allow stopovers of more than 24 hours on one-way awards.
You can't stopover on domestic awards, and in those cases any connection of more than four hours will break the fare.
There are many practical applications for stopovers, even if you don't want to take a complex or lengthy trip, such as:
Spend a day in your international gateway city to help ameliorate horrible domestic award availability
Visit two cities on one trip (i.e. spend time in Hong Kong and Singapore) without having to pay for separate tickets
Add an extra domestic segment for several months after your international trip
I often leverage stopovers to secure better products or easier overall itineraries. Sometimes having that slightly longer connection (25 hours versus 23) makes it possible to avoid a red-eye, or opens up space on a plane with lie-flat seats, etc.
What about open-jaws?
If you're unfamiliar with the term, an "open-jaw" is when you book a flight from City A to City B, but then return from City C.
For example, let's say you fly from New York to London, spend time exploring Europe via train and low cost carriers, and then return from Rome:

In this case you have an open-jaw between London and Rome.
United currently allows two open jaws and one stopover on a roundtrip international longhaul award ticket. So in the example above, you don't actually have to return to New York — you could return to Chicago instead:

Now you have two open-jaws. One between London and Rome, and one between New York and Chicago.
If you wanted to, you could also fly between London and say, Munich:

Now you have a stopover in London, an open-jaw between Munich and Rome, and a second open-jaw between New York and Chicago.
The catch to open-jaws
This is the part that seems to trip people up. For the most part, your open-jaw has to be at your turn-around point.
For instance, something like this, with a stopover in Paris and open-jaws between London and Paris and then between Munich and Rome would likely not price:

For practical purposes, you can have an open jaw in each direction of travel, at the origin and destination points.
I'm told it's theoretically possible to get around that restriction, but it's a pain, I haven't successfully done it in years, and wouldn't recommend messing with it this week.
United MileagePlus fees
United doesn't impose fuel surcharges for travel on any of their partner airlines, which is a big selling point of their program. That means when you book an award ticket you just pay the taxes and fees on the ticket.
If you are booking over the phone most members will pay a surcharge. United does now charge "close-in booking fees" in the form of additional miles. For example, a business class award booked two months in advance may cost 77,000 United miles, but the same itinerary booked within a few days of departure may be 80,500 miles. The "close-in booking fee" is the additional 3,500 miles.
United no longer charges fees to change award travel. You can cancel and redeposit any award if done so at least 31 days before departure. Cancellations done closer to departure may incur a fee, depending on your elite status.
You can find a full rundown of United award fees here.
Avoiding the phone fee
While United's website is good for booking partner awards in theory, the website tends to bring up error messages if you try to book anything complicated.
Of course, if you book by phone you're charged a $25 phone ticketing fee.
The easy way around that is to book a similar award online (or even ticket the international segment), and then call within 24 hours to change it to what you want.
Award changes are free within 24 hours of ticketing, and you shouldn't be charged the phone ticketing fee.
United MileagePlus routing rules
At United, the computer prices awards, not agents, and the rules aren't published anywhere. You can never be really sure whether something will price or not until it does (or doesn't).
That's both a blessing and a curse, in that you can get away with things that a human might raise their eyebrows at, but that the computer is programmed to accept. On the other hand, playing "agent roulette" doesn't help. The agents simply enter the flights you want and the computer decides how much the award costs.
Compared to a few years ago, United has greatly restricted the number of segments you can fly on an award ticket. United seems to limit the number of segments per direction to four, while in other regions they limit it to five. But if you're looking to fly more than four segments in one direction, don't count on the ticket pricing.
Generally speaking, though, you can typically:
Fly from North America to Asia via Europe
Fly between North America and Australia/New Zealand via Asia
Fly from North America to India and many places in the Middle East via Europe OR Asia
Cross both oceans on an award
Keep in mind that Japan is a separate region as far as United is concerned, and you may have problems transiting Japan and "Asia" en route to another region.
Sweet spots in the United award chart
For the most part, United's award chart is priced pretty rationally, so there aren't as many crazy-low prices as we've seen from other programs over the years.
The main consideration here is that MileagePlus divides the world into 17 regions, which creates some interesting possibilities with pricing and stopovers.
Japan/Oceania
Japan is a separate region for MileagePlus, and it's priced at a bit of a discount compared to the rest of Asia.
That means you can save miles when your destination is Japan (think stopovers in the Middle East, Africa, or an open-jaw return to Hawaii).
Similarly, Oceania is a separate award zone, and for some region pairs is priced lower compared to Australia/New Zealand. A stopover in New Zealand on an award that continues to Fiji will require fewer miles, for example. This mostly only works in economy, given partner availability in the region, but you could get lucky.
Africa/Asia
MileagePlus divides Africa into two zones, and Asia into four (including Japan). Star Alliance has a fantastic footprint in both areas, so availability is generally good, with multiple routing options.
When you're on an international award between regions, you can have stopovers. So you can get pretty creative. You can go from simple, like Bangkok to Taipei with a stopover in Singapore, or try something more complex, like Marrakech to Johannesburg with a stopover in Kilimanjaro.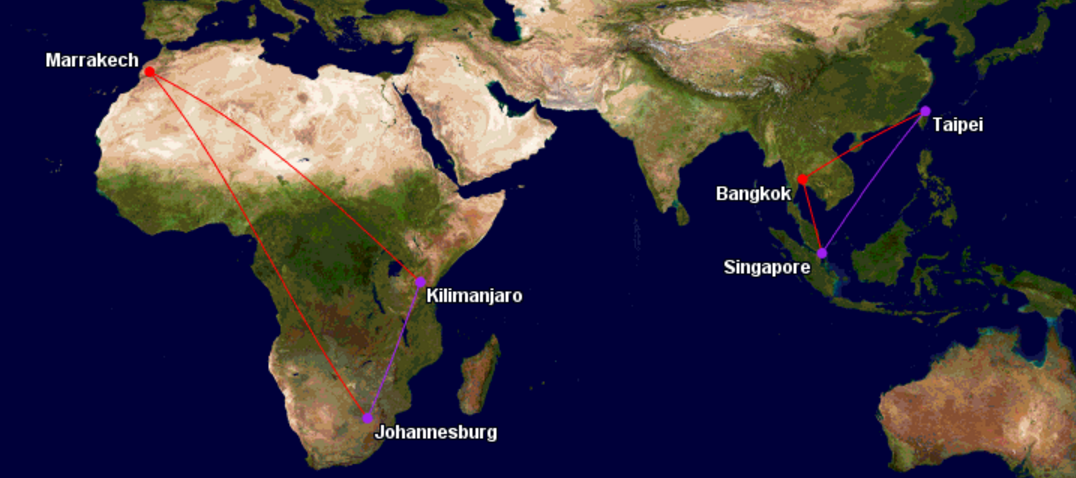 And neither of those examples have open-jaws, so there's even more potential. Awards like these are great as part of a bigger trip, whether that's another flight award, an extension to a cruise, or breaking up a work trip.
Award space for 4+
Many of us travel with our families, and while I always preach flexibility when using miles, there are some surprisingly decent amounts of award space for larger parties.
When putting your itinerary together, here are a few routes to start with.
Austrian to/from Vienna
I have no idea how this is still a thing, but I'm not complaining. Austrian is still offering phenomenal amounts of business class award space. Certain dates and routes are more limited, but there are an abundance of flights with at least four seats through the end of the schedule.
In North America, Austrian flies to:
Chicago
Los Angeles (beginning April 10th)
Miami
New York JFK
Newark
Toronto
Washington D.C.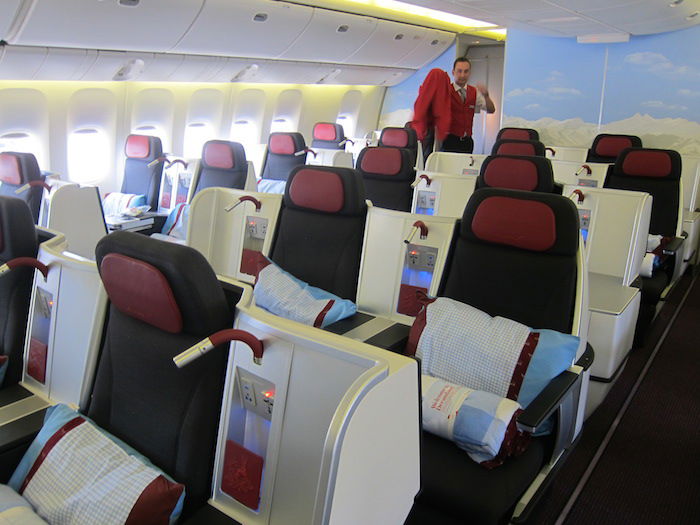 Turkish to/from Istanbul and beyond
If you're on the West Coast, Turkish is hands-down your best option for one-stop travel to pretty much anywhere in Europe or Africa.
They have an abundance of space, serve out-of-the-way destinations, and have internationally-configured A330s on many intra-European routes.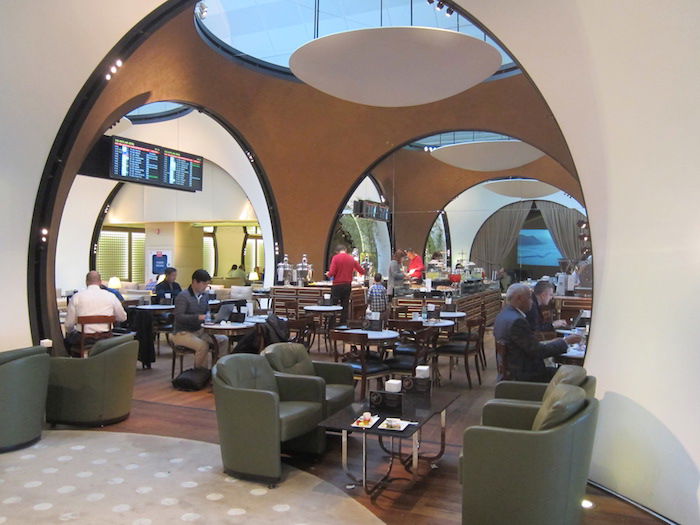 In North America, Turkish flies to:
Atlanta
Boston
Chicago
Houston
Los Angeles
Miami
Montreal
New York JFK
San Francisco
Toronto
Washington Dulles
Asiana to/from Asia
Asiana has an abundance of space on most of their routes, including those operated by the A380. Their IFE is a bit limited, but otherwise they have a solid product, and easy connections at Incheon.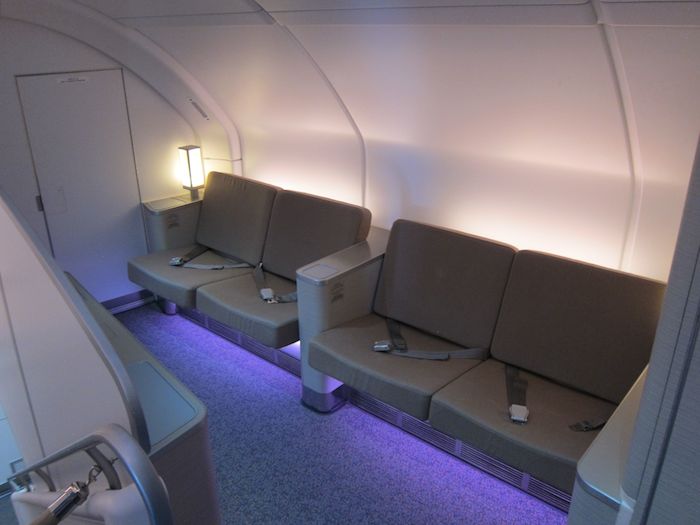 If you want to travel between Australia/New Zealand and North America, Asiana is one of your best options, as they have decent space to the South Pacific as well.
Asiana's North American destinations are:
Chicago
Honolulu
Los Angeles
New York JFK
San Francisco
Seattle
Bottom line
United miles are fantastic, and while I think they'll still be valuable going forward, there are a lot of unknown variables with the new "Excursionist" policy.
If you have an United award in mind, I'd highly recommend booking your trip before October 5th.
Hopefully these tips help make the booking process easier!
Is anyone booking a United award for next year? Where to?