The horrible situation that airlines are in is having quite an impact for many suppliers. For example, American Airlines' nut supplier has a huge surplus, and is selling them directly to consumers.
Inflight magazines are in an equally rough situation. They're typically run by third parties, and rely on advertisers to pay the bills. With the number of travelers way down, circulation of these magazines is also way down. Well, it looks like United Airlines and INK Publishing have a creative solution for this…
United Hemispheres Magazine now being mailed
United Airlines' Hemispheres inflight magazine hasn't been published since April:
The number of travelers has plummeted, so readership would be very limited
Beyond that, it's not exactly hygienic to have inflight magazines right now, which are potentially being touched by dozens and dozens of people
Well, Hemispheres magazine is making a comeback in August, but it won't be available on United Airlines flights.
As reported by Ramsey Qubein, United Airlines will be making its inflight magazine an elite perk, known as "Hemi at Home." US-based United Global Services, Premier 1K, and Premier Platinum members, will start receiving copies of Hemispheres magazine at their mailing address on file.
The magazine is published by INK Publishing, and that company will be picking up the cost of shipping. There's no option to otherwise pay for a subscription.
The inflight magazine relies on advertisers to make money, so I suppose the hope is that advertisers will find to be a lucrative audience. I can see both sides to this:
On the one hand, elite members are probably the people that advertisers most want to target anyway
On the other hand, each magazine sent out to individuals will only have a small percentage of the readership of a magazine that's in a seatback pocket for the entire month, given that dozens of people will potentially be at every seat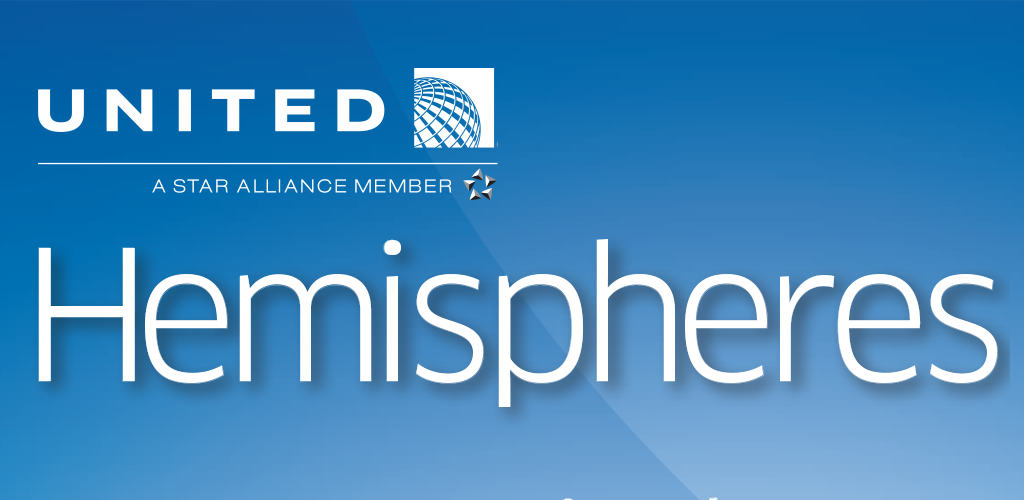 Is the end approaching for inflight magazines?
The current pandemic has caused a lot of airlines to make tough decisions that seemed inevitable. Similarly, one has to wonder if the end might be near for inflight magazines as well.
Back in the day, SkyMall was a thing because people literally had nothing to do on a plane. Sure, you may not have boarded a plane thinking you needed the world's largest wine glass, a garden gnome, a glow in the dark toilet seat, or a foot tanner, but damnit, by the time you landed you were considering a full redesign of your home, as well as your life's priorities.
Are days similarly numbered for inflight magazines?
We're increasingly seeing airlines offer streaming entertainment and Wi-Fi
Even without that, people bring things they can entertain themselves with, like iPads; this wasn't nearly as common a decade ago
With a focus on hygiene, reading materials that are reused are a big no-no
Inflight magazines aren't great for the environment, both in terms of the paper they're printed on, and in terms of the added fuel burn from the weight of them
While I suppose inflight magazines could instead be available digitally, would anyone actually read them? Similar to SkyMall, I think people read inflight magazines because they have nothing better to do. If people are going to access them from a smartphone or laptop, chances are that there's something else they'd rather read first.
For what it's worth, back in March Delta discontinued its inflight magazine, and the entire staff was laid off.
Bottom line
United's Hemispheres magazine is making a comeback in August. However, it won't be available on United Airlines flights, but rather will be available digitally, and it will also be mailed to United elite flyers.
I suppose this is a creative solution, though I can't help but wonder if the days of inflight magazines are numbered…
What do you think — could this pandemic finally lead to inflight magazines being discontinued?