Update: See here for the latest letter from US airlines to Congress.
The New York Times has an opinion piece published today by Tim Wu about why we shouldn't feel sorry for US airlines. He argues that we should make demands of airlines about how they treat their customers and employees before providing them any sort of assistance.
I wanted to share my take, because I find the argument to be interesting, though I'm not sure there's a logical solution here.
US airlines haven't saved for a rainy day, and that's on them
Wu argues that airlines have spent the past several years making billions of dollars through a series of mergers and customer unfriendly policies. He uses American Airlines as an example:
In 2015 the company reported $7.6 billion in profits, and it has earned billions per year in profits ever since
American CEO Doug Parker even bragged in 2017 about how he didn't think the company was ever going to lose money again
Between 2014 and 2020, American Airlines has blown through most cash reserves through stock buybacks, which have amounted to more than $15 billion
The company has heavily financed new planes, meaning American has more than $30 billion in debt, which is more than five times the company's current market value
They've done that in lieu of building up cash reserves, in lieu of settling labor disputes with employees, and in lieu of investing in a better product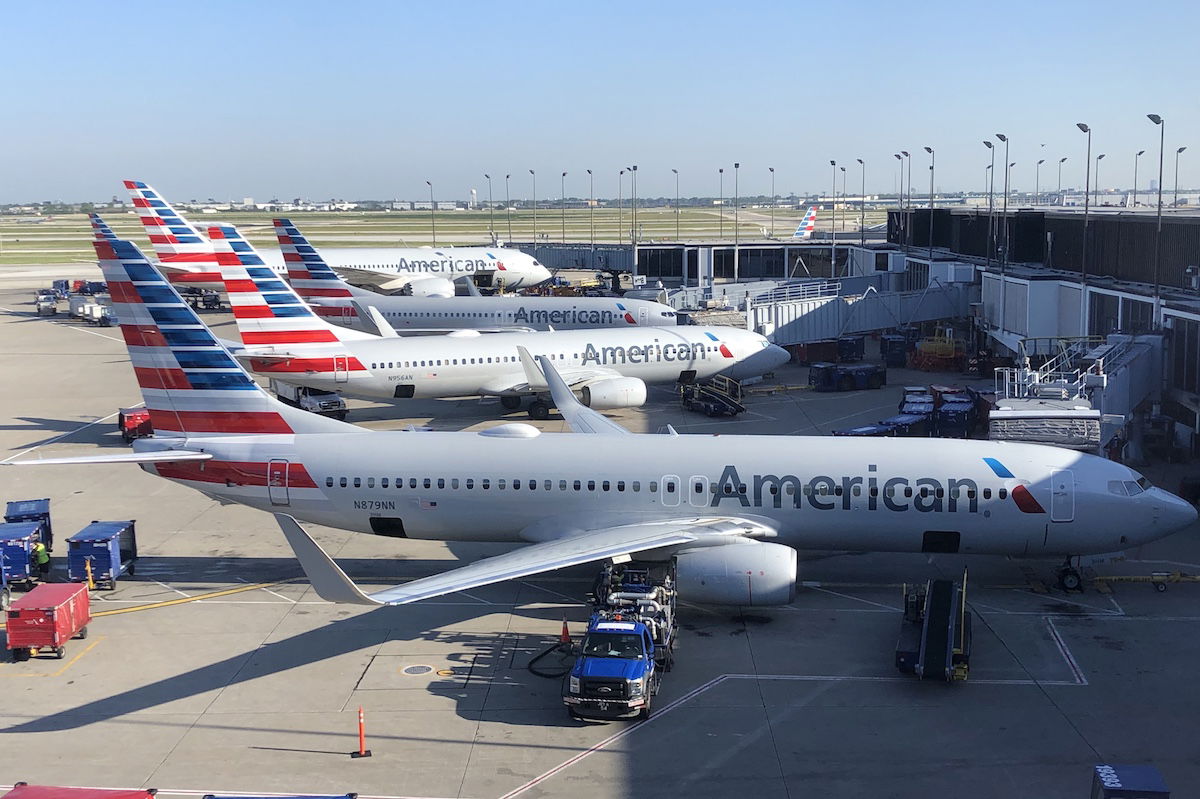 American Airlines hasn't exactly been saving for a rainy day
Should airlines be given conditions for a bailout?
The argument is essentially that taxpayers bailed out US airlines during bankruptcy years ago, and now US airlines are looking for another bailout, all while they've largely deteriorated service. We can all agree that having a robust air travel market is essential for our economy.
Wu argues that before any assistance is provided, we must demand that:
Airlines cap change fees at $50; the argument is that high change fees are a drag for the economy, since they make travel less flexible
Baggage fees be tied to some ratio of costs
Airlines stop installing smaller seats
Airline ownership structures change, so that the same shareholders no longer have large stakes in several major airlines
I don't feel sorry for airlines, but…
I 100% agree with the general sentiment above, though I'm not sure there's any practical way to hold airlines accountable, and I think the proposed solution would do more harm than good.
Airlines are financially irresponsible, and so are most companies
To me it's mind-boggling so predictable that these huge and profitable companies can't weather a storm for a few months. Obviously most people didn't see something like this coming, and in many ways it's unprecedented. But still, when you've been making record profits for years, you'd hope that companies would be saving up for a rainy day.
But that's not really how big corporations in our country work.
Management is incentivized by stock market gains, and the investors don't love if a company keeps tens of billions of dollars sitting around. They'd rather something be done with that. Often leaders aren't incentivized to do what's fiscally responsible, they're incentivized to do what maximizes short term stock value.
But isn't that general sentiment true across so many aspects of our society? Our government struggles to balance budgets (political party aside). Larger corporates are financially irresponsible. Even many Americans making "good" livings are largely living paycheck to paycheck, because they spend what they earn.
In other words, airlines are like most other parts of our society.
Can the government really regulate what's good for consumers?
My biggest point of disagreement with this argument is that I don't think the government regulating most aspects of aviation will help in any way. Are there aspects of the airline industry I don't like? Absolutely.
I'd love to see competition expanded even further long-term, but I think most of these regulations would have the opposite effect.
I'd argue the variety of business models among airlines in the US is actually good for consumers, including those airlines that are largely fee-driven:
On one end of the spectrum you have Southwest, which has no change or cancelation fees, and which offers two free checked bags; their fares generally aren't cheap, though
On the other end of the spectrum you have Allegiant, Spirit, Frontier, etc., which have tight seats, charge for everything, and have fares that are sometimes similar to what you'd expect to pay for a bus ticket
Right in the middle you have airlines like Delta, which have high change fees and also have high checked bag fees, but it's a company that's loved by many, and which fundamentally does what they can to treat consumers right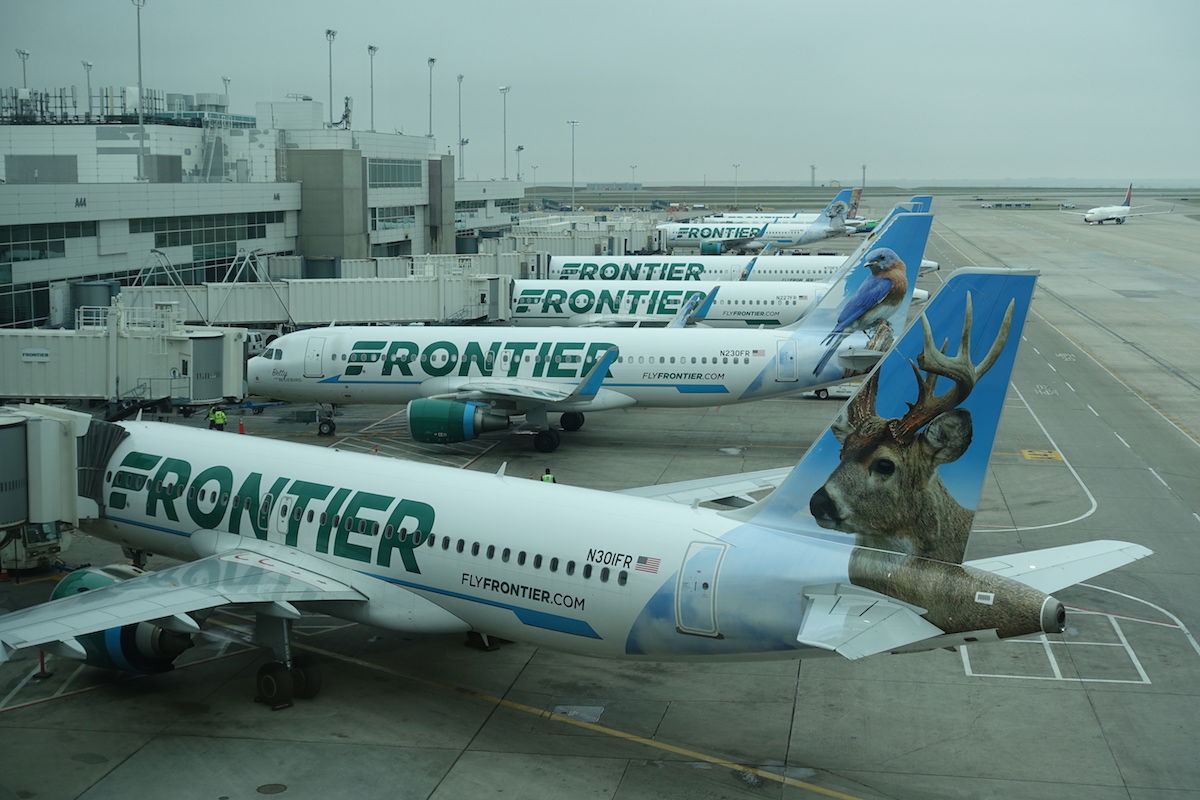 Airlines with high fees aren't necessarily a bad thing
My point is, are there things I'd like to see US airlines change? Absolutely. But trying to cap baggage or cancelation fees would only kill the business models of ultra low cost carriers, and they're unarguably a positive contribution to the US airline industry.
Without high fees and small seats, there is no such thing as Spirit.
I'd like to see regulations that protect consumers from deceptive practices and give them rights in the case of flight delays and cancelations. Personally I don't want to see airlines regulated so that the market doesn't allow them to offer a differentiated product, though.
Do airlines deserve aid?
Then there's the question of whether airlines deserve aid in this situation, or whether they should all just file for bankruptcy and go through that process.
Obviously the airline industry employs hundreds of thousands of people and is a vital part of the economy. Initially the airline industry is being disproportionately impacted by this.
However, with how things are progressing, just about the entire economy is suffering. What about restaurants and other small and large businesses that are being forced to close? They're doing every bit as bad as airlines.
This raises an overall societal question that I don't have the answer to — should relief come to individuals before it comes to large corporations? Should it come to small businesses before it goes to big businesses?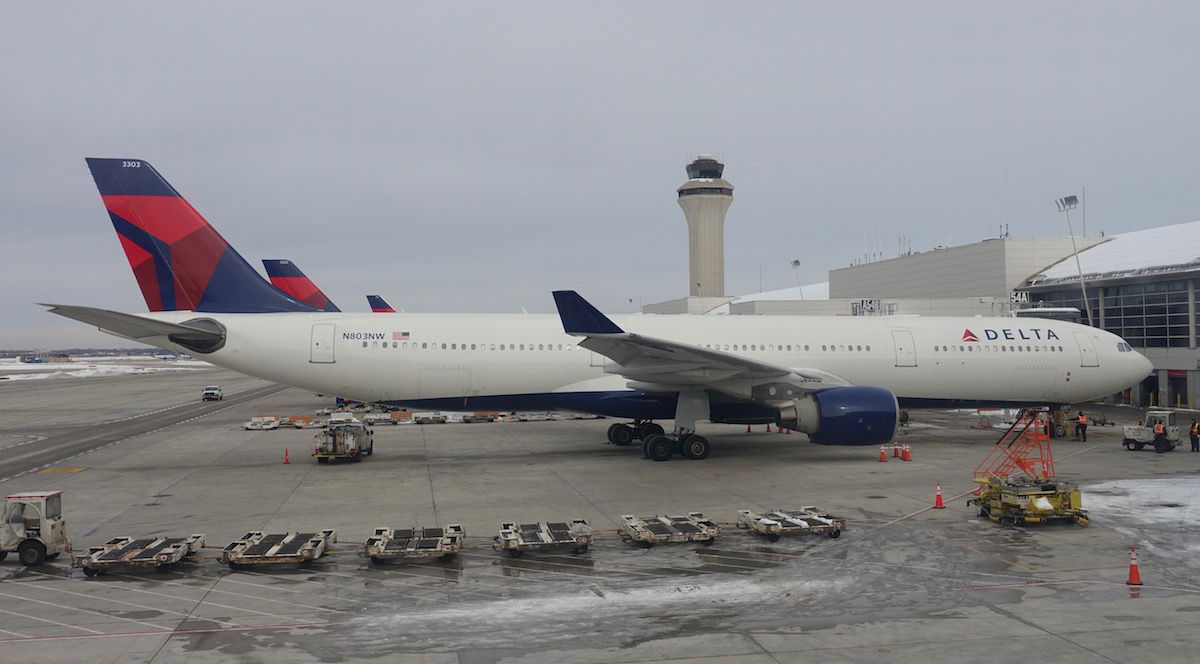 Delta was among the first US airline to ask for government aid
Bottom line
This is obviously a disastrous situation for everyone. As this continues to unfold, it's not just tourism that's being hit hard, but a vast majority of businesses.
I don't know the answer of whether airlines should get aid from the government, especially before individuals do. I'd note that at the same time, the hotel industry is asking for even more aid, as is Boeing.
What I do know is that many large corporations aren't actually financially responsible — the airlines should have been saving up cash reserves for a rainy day, but that's not something that excites investors, and therefore airline executives have no incentive to do so.
Furthermore, while there are aspects of airline operations I don't like, I don't fundamentally think the government should regular change fees, seat size (other than what's required for safety), etc. To me that only reduces competition, and reduced competition will lead to higher airfare long term.
What do you think — should we feel sorry for airlines? Should the government step in and help? If so, should consumers/taxpayers "demand" anything in return?