Cathay Pacific has just added an interesting face mask exemption, and I'm curious to see if other airlines follow.
No more face masks when sleeping on Cathay Pacific
Executive Traveller reports that Cathay Pacific is no longer requiring first class & business class passengers to wear face masks when their seats are in the fully reclined position.
This only applies on long haul equipped planes with fully flat beds, so it doesn't apply in Cathay Pacific's regional business class, which doesn't offer as much spacing.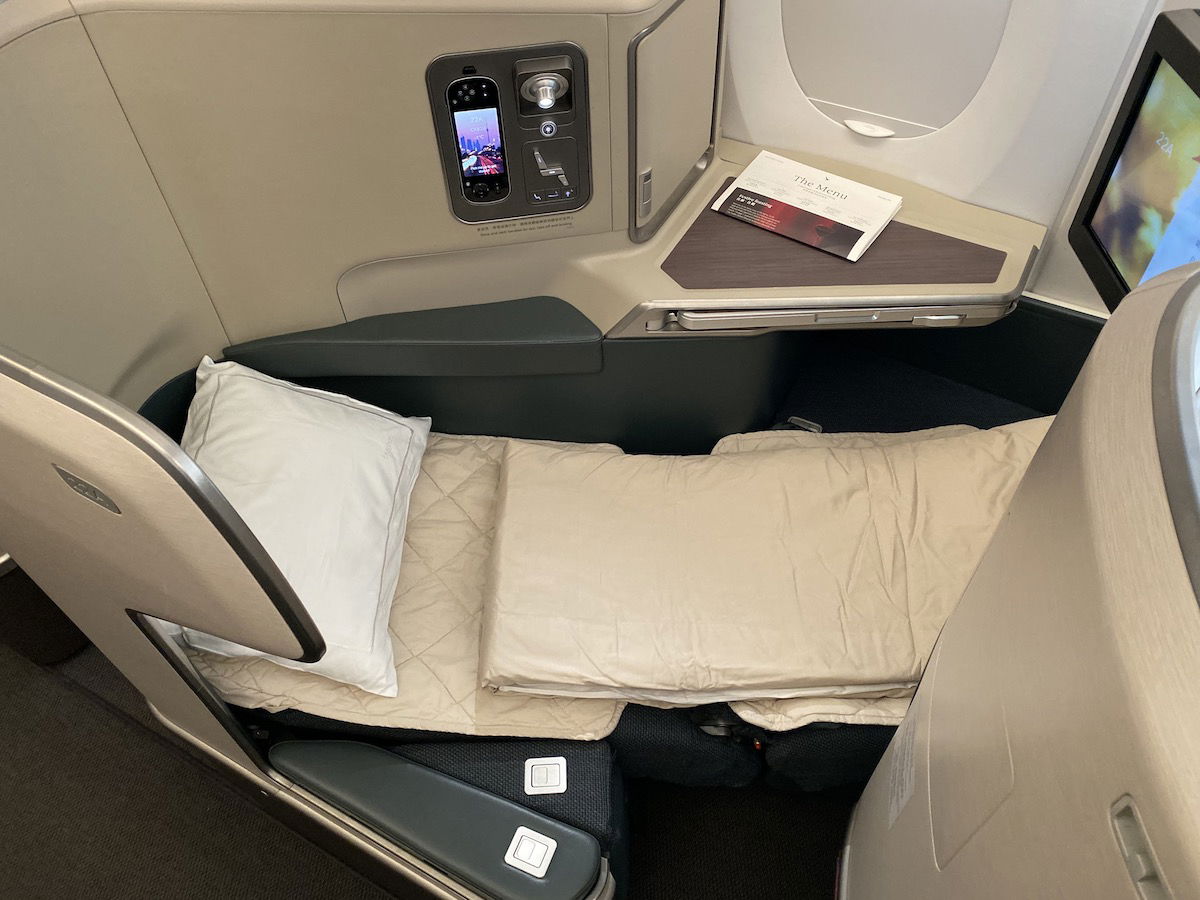 Cathay Pacific has added face mask exceptions for premium passengers
Previously the airline only allowed passengers to briefly remove their masks when eating or drinking.
Cathay Pacific's logic is that first & business class seats offer more personal space and high enclosures. Combined with the benefit of HEPA filters, the airline feels it can have this policy without putting passengers at risk. This makes Cathay Pacific the only major airline to have such an exemption.
Should other airlines follow?
I think reasonable people can disagree on whether this change is appropriate and should be adapted by more airlines, or whether this is a step in the wrong direction.
Let me start by saying that I've taken a few long haul flights in the past year, and while I'm a sensitive sleeper, I've had no issues adapting to sleeping with a mask on. I wear masks religiously, even in situations where they're not mandated, because I view mask wearing as a small thing I can do. Frankly I've kind of come to like them.
Flying is reasonably safe thanks in large part to the excellent mask compliance on planes. In Cathay Pacific first class you're typically more than six feet from the next person, and on top of that you're surrounded by high enclosures. Is there a significant risk of spreading coronavirus to others in these situations? I can't say for sure, but I'd imagine the odds are rather low.
In business class you're just a little bit closer to others, and the enclosures aren't quite as high. Perhaps the risk there is marginally higher, but again, is it a serious risk? I would think not.
Logically I think these changes are reasonable enough. Perhaps the biggest thing speaking against this is that it creates a "class war" of sorts around wearing masks. In other words, if you can afford an expensive seat you don't have to wear a mask, while others do.
What about an empty flight in economy where everyone has a couple of rows to themselves. Should passengers not have to wear face masks there either?
I will say that the timing seems odd here, as this comes at a time when there are even more contagious new strains of coronavirus. Is there logic for this change happening now rather than six months ago, or did Cathay Pacific just decide sleeping in first & business class is low risk regardless of how under control coronavirus is?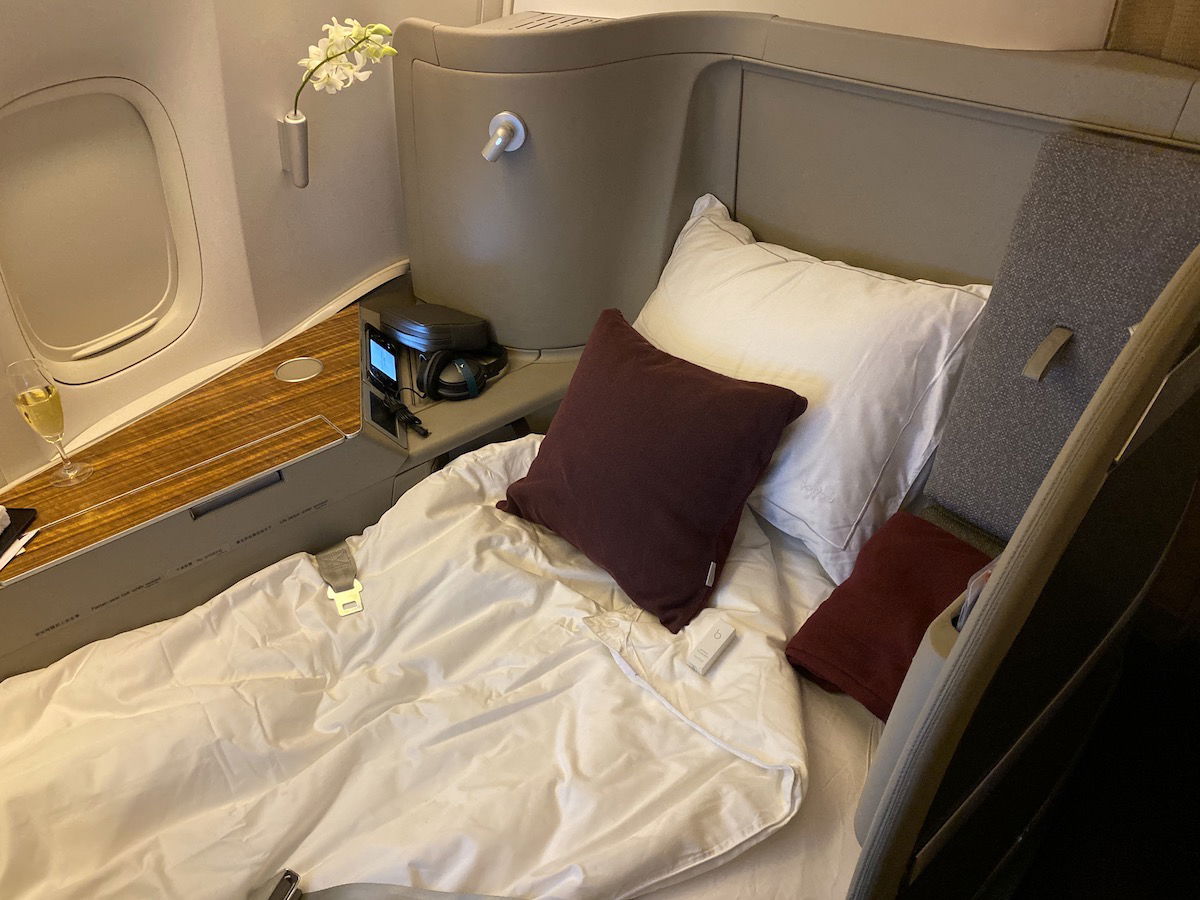 Does this create a class war of sorts around wearing face masks?
Bottom line
Cathay Pacific is no longer requiring first & business class passengers to wear face masks when in bed mode. Once the pandemic starts to get under control, presumably we'll at some point see airline ease mask restrictions.
I'm curious to see if other airlines follow Cathay Pacific's lead, or if airlines find other ways to ease these restrictions without eliminating them altogether.
What do you make of Cathay Pacific's first & business class face mask exception?