United Airlines has been investing a lot in ultra long haul flying lately, as the airline has launched routes like Houston to Sydney and San Francisco to Singapore.
In mid-April the airline announced yet another ultra long haul flight, which sees the airline returning to Africa (United last flew to Africa via their Houston to Lagos route, which was discontinued a few years back).
United plans to operate 3x weekly seasonal nonstop flights between Newark and Cape Town between December 15, 2019, and March 25, 2020. A couple of weeks ago United Airlines had only applied for the authority to operate the route, though the new flight is bookable as of today.
United plans to use a Boeing 787-9 for the route, featuring 48 business class seats and 204 economy seats. Unfortunately no 787-9s feature United's new Polaris seats yet, so you can expect this flight will feature United's old business class seats.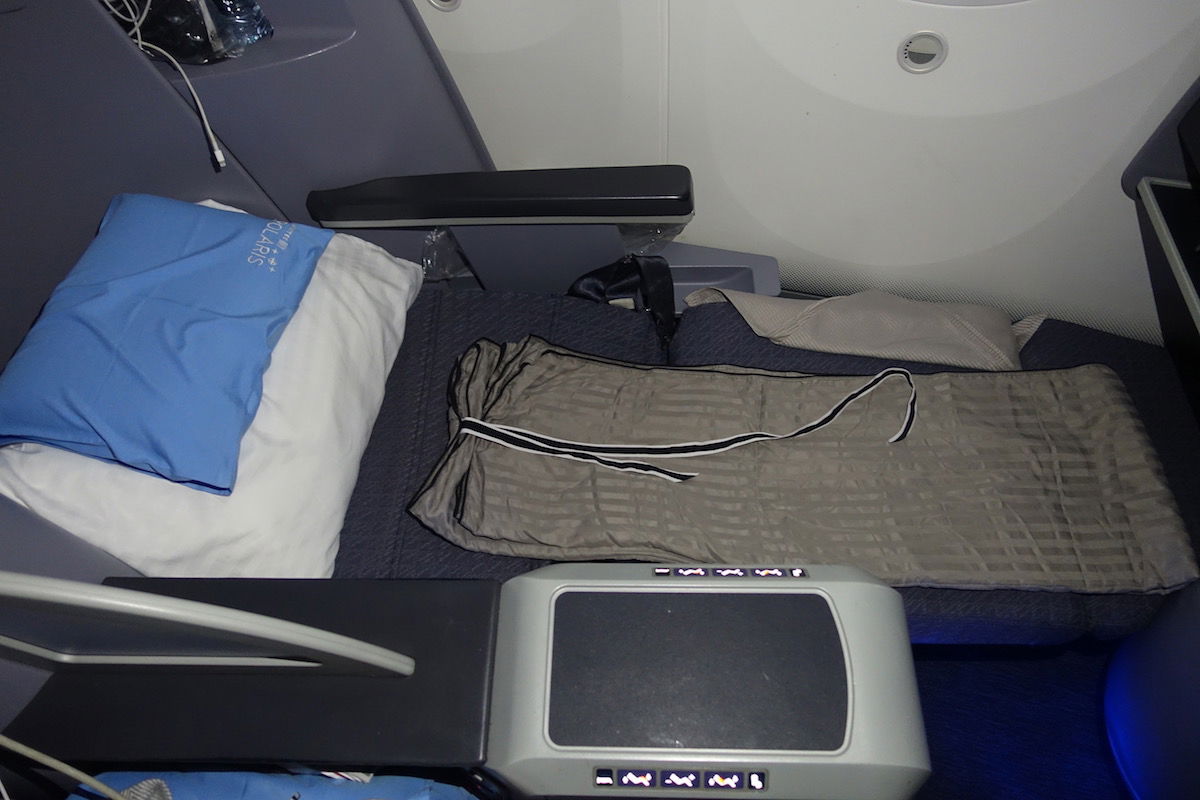 United's current 787-9 business class
The flight will operate with the following schedule:
Newark to Cape Town departing 8:30PM arriving 6:00PM (+1 day) [Wed, Fri, Sun]
Cape Town to Newark departing 8:50PM arriving 5:45AM (+1 day) [Mon, Thu, Sat]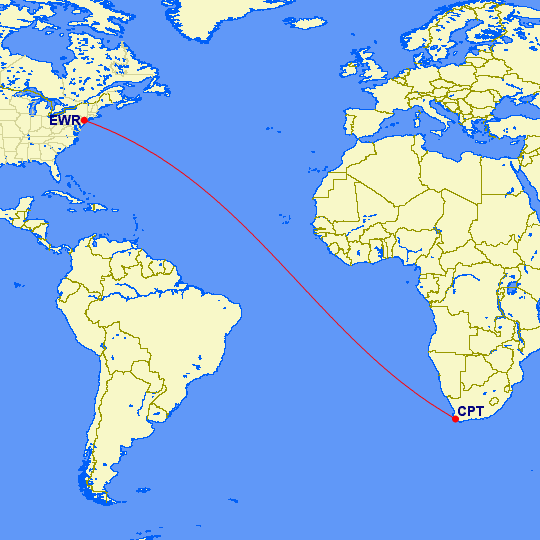 This flight will cover a distance of 7,817 miles, making it one of United's longest flights.
United's VP of International Network had the following to say regarding the route:
"We are always looking at ways to expand our industry-leading international route network to offer our customers more convenient options. We're thrilled to announce the addition of Africa to our global route offering. This new flight will provide customers with the only nonstop service between the United States and Cape Town."
What a fascinating route this is. While Johannesburg is the business hub of South Africa, Cape Town is most popular with tourists, so clearly this is targeted at leisure travelers. There are tons of New Yorkers looking to go to South Africa, and I could see this route working very well for United.
United Airlines partners with both South African Airways and Ethiopian Airlines, which offer one-stop service from the US to Cape Town on various routes. However, this is much more convenient for New Yorkers. For reference, the only other US airline flying nonstop to South Africa is Delta, as they operate a year-round Atlanta to Johannesburg route (as of 2021 Delta will also fly to Cape Town).
It's so great to see United actually try some new ultra long haul flights, rather than just sticking with safe bets. Their strategy seems to be working, or else they wouldn't keep adding more flights of this length.
Now that United's flight to Cape Town is bookable, the bad news is that award seats are priced quite high. One-way economy awards start at 70,000 miles, while business class award start at 207,000 miles. Hopefully the prices drop over time, though I wouldn't count on it.

What do you make of United's new flight to Cape Town?