Literally a year ago today I wrote about the rumor that Turkish Airlines would be wet-leasing four A380s. At the time, the rumor was as follows:
Turkish Airlines is about to sign an agreement to wet lease with an un-named airline for 4 A380. According to sources,  the 4 aircraft planned to enter to the fleet by summer.

THY plans to fly with some China destinations which are not easy to increase slots. At the moment, THY's biggest aircraft is Boeing 777-300ER with 337 seat capacity. In January THY also started negations with LOT to wet lease Boeing 787's. According to the plan, THY will open San Francisco route and use the 787's on this route.
Well, ultimately nothing came of that at the time, though the rumor is finally resurfacing in a more concrete way.
Via Bloomberg, it looks like Turkish Airlines is in final negotiations to lease two A380s from Malaysia Airlines:
Turkish Airlines is considering leasing two Airbus A380 superjumbos from Malaysian Airline System Bhd., giving the rapidly expanding carrier a test run at flying the world's largest airliner, according to people familiar with the plan.

Senior management will ask for approval from the board in coming days to enter formal talks with Malaysia Airlines, said one of the people, who asked not to be identified because the deliberations are private. Malaysia Airlines, which operates six A380s, no longer needs the capacity, another person said.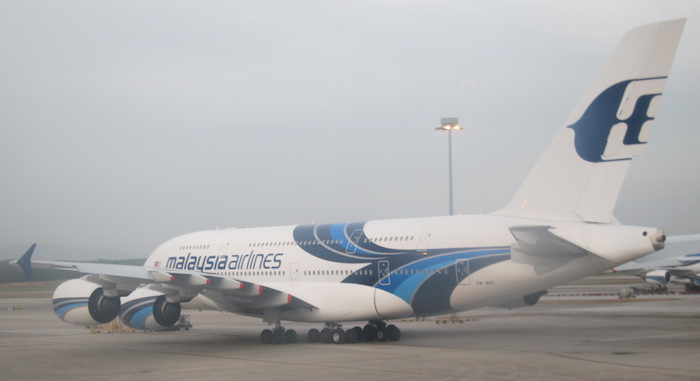 Malaysia Airlines A380
This would be a really smart move, in my opinion:
It allows Turkish to basically "test out" the A380 and see how it works for them, before possibly placing some orders for them
It allows Malaysia Airlines to "rightsize" their fleet, after last year's disasters and poor financial performance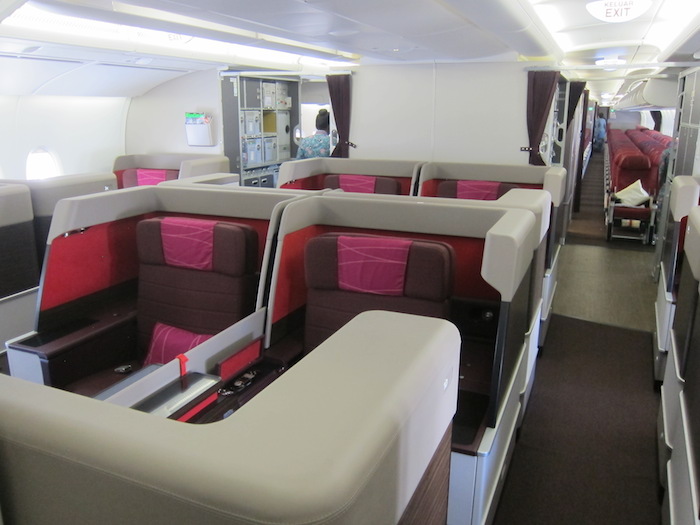 Malaysia Airlines A380 first class
As it stands, Malaysia Airlines has six A380s, which they use (rather inefficiently) for their twice daily Kuala Lumpur to London flights and once daily Kuala Lumpur to Paris flight. Their A380s have way too much ground time as it is, so at a minimum they could operate once daily service to London and Paris with four A380s, and could potentially even do some additional frequencies to London.
Christoph Mueller, the current CEO of Aer Lingus, will soon be taking over at Malaysia Airlines. He's one of the brightest guys in the airline industry, and I certainly don't envy his job.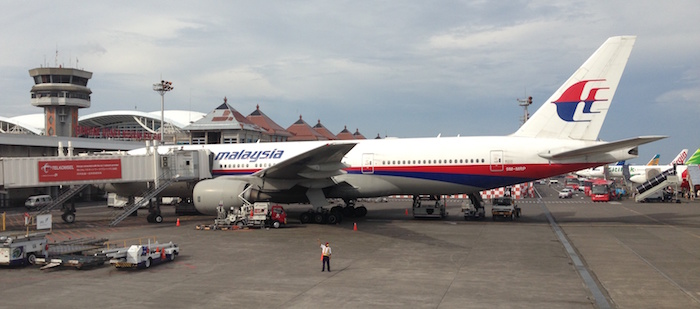 Malaysia Airlines 777
I think leasing off two A380s would very much fall under his business plan. He's an excellent "crisis manager," and I suspect his strategy will involve:
Drastically cutting down their amount of short-haul flying, given that they can't compete with the low cost carriers in the market
Eventually upgrading their premium class products, if they want any chance of capturing traffic that isn't originating/terminating in Kuala Lumpur (given that their A330s and 777s feature angled seats in business class)
Greatly reducing their footprint and sticking to the markets where they're actually adding value (which for connecting traffic isn't very many markets, unfortunately) 😉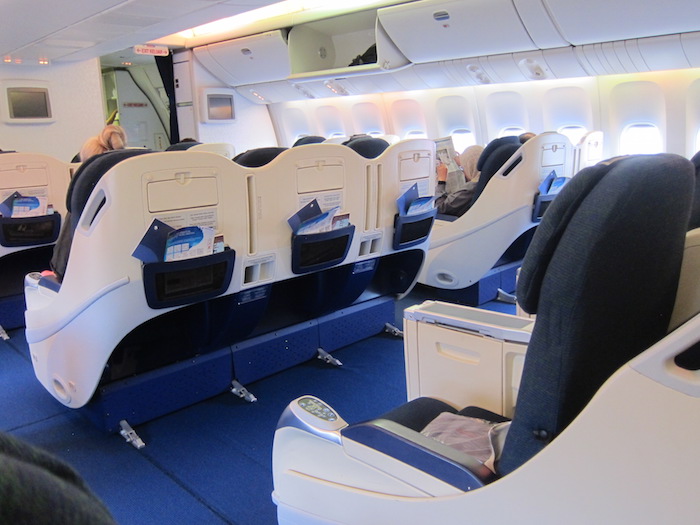 Malaysia Airlines 777 business class
If this deal does indeed go through, it'll be very interesting to see which routes Turkish puts their A380s on, and if they end up ordering any A380s as a result of the lease.
I've flown every airline operating the A380 — Air France,  Asiana, British Airways, China Southern, Emirates, Etihad, Korean Air, Lufthansa, Malaysia Airlines, Qantas, Qatar Airways, Singapore Airlines, and Thai Airways. — so if Turkish leases Malaysia A380s, does that mean I have to fly them as well? 😉
Anyone care to guess whether this deal will go through, and which route they'll put their A380s on?