Admittedly I usually only write about my more "glamorous" travels, be it Qantas A380 first class, or even Virgin Atlantic Upper Class. This trip report is the opposite extreme — coach on a no-frills airline between two exceedingly mediocre cities.
I needed to be in Birmingham the Monday after Thanksgiving, and didn't end up booking my ticket until two days before departure.
Not surprisingly the walk up fares were outrageous on most airlines, except Southwest. There's one common misconception about Southwest — people think they have lower fares than the legacies. That's definitely not true, except for walk-up fares. The maximum fares they'll charge are much lower than those of the competition, and that's consistently the case. But up until then you have as good of a chance at finding a cheap fare on American as you do on Southwest.
I ended up purchasing a Business Select ticket for $266 one-way, which, while not cheap, was five times cheaper than anything the competition offered. Business Select tickets come with priority boarding and security lines (and a free alcoholic beverage, though I don't drink), which was enough for me, given that the cheapest non-Business Select fare was $240.
I checked in about 22 hours before departure (because I was trapped at the dungeon known as Ikea 24 hours before departure… don't ask) and got a boarding pass for A3 (boarding group "A," position "3").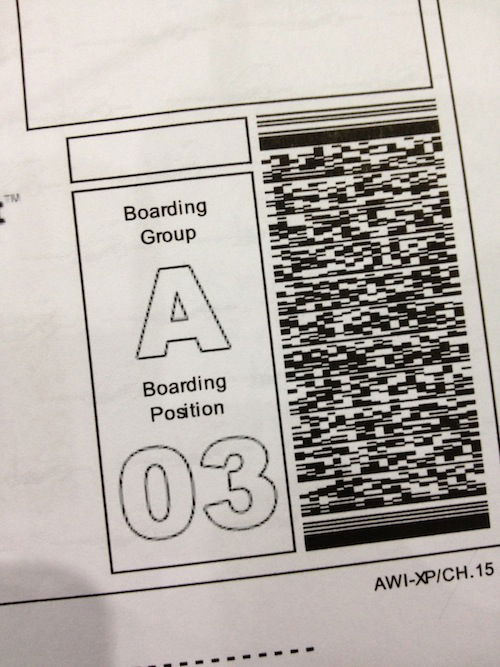 I got to the airport about two hours before departure. That's not because I actually thought I needed to arrive that early, but because I had to stop at Ikea on the way to the airport. And if you've ever been to Ikea, you know there's no such thing as a "stop" at Ikea. Fortunately it was my quickest trip to Ikea ever, meaning I was in and out in about two hours, which is a personal record.
Security lines were shockingly short given that it was the Monday after Thanksgiving, so the priority security line only saved me a few minutes. The TSA was friendly, and my private massage was especially firm this week, just the way I like it.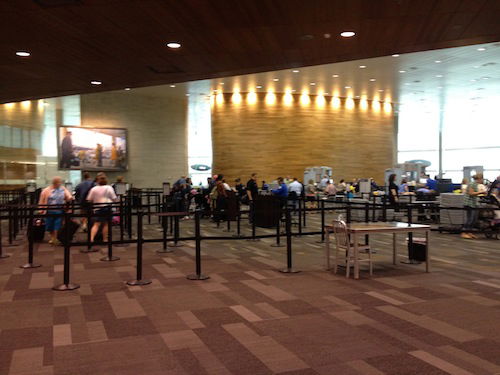 I had never actually been in the Southwest terminal in Tampa, which is stunning, definitely the nicest terminal in Tampa. Unfortunately I quickly noticed that my flight was the only one delayed by more than a few minutes.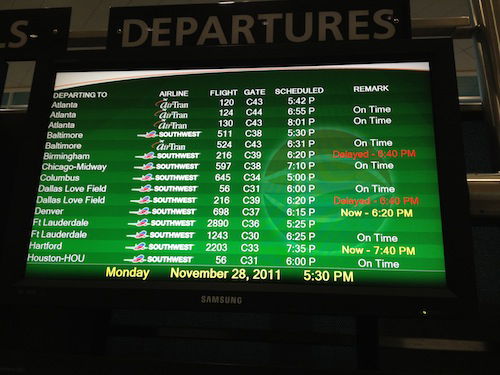 Knowing I wouldn't get a pre-departure beverage aboard I stopped by Starbucks.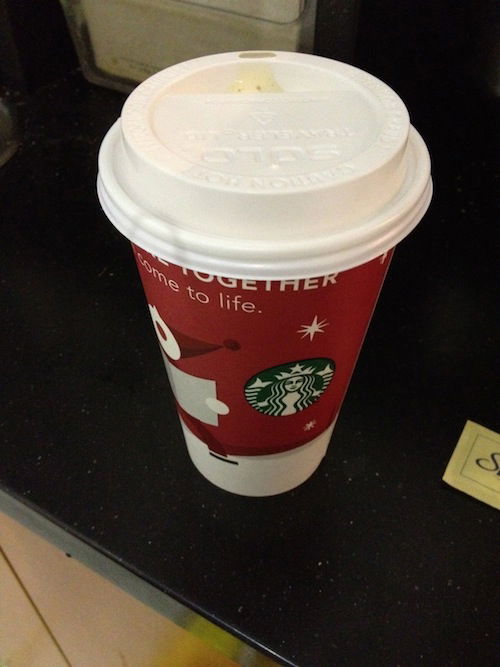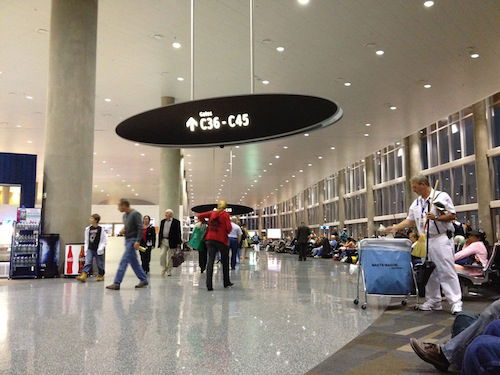 The gate agent announced our flight would be getting to the gate at 6:20PM and that we were expecting a 6:40PM departure. This is where you've gotta love Southwest — the famous 20 minute turn. Any other airline will take at least 45 minutes to turn a plane, while Southwest can do it in nearly half that time.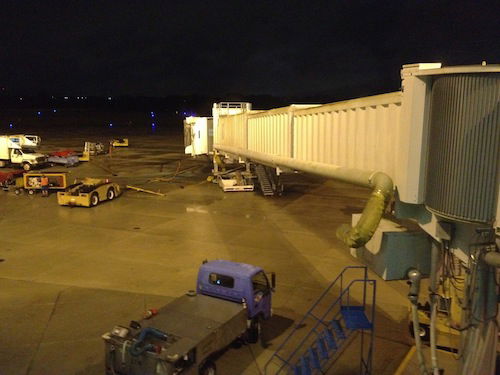 Sure enough when the plane arrived it took passengers about 5-10 minutes to deplane, and then a minute later boarding began. I was in the first boarding group because of my Business Select fare, and was the fourth person to board.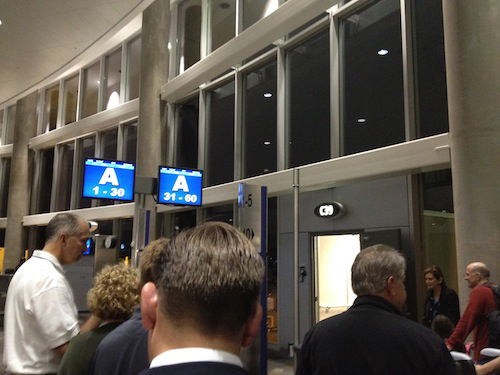 As someone that's used to assigned seating, the open seating thing really threw me off. My strategy was to sit in the aisle seat in one of the first few rows, though oddly they were already all taken. I guess Southwest lets those passengers on a "direct" flight stay aboard for the connection, so they snagged up the best seats.
At that point my strategy was thrown off so I headed back to the exit row in hopes of snagging one of those seats. Unfortunately little did I know Southwest has some odd exit rows on their plane, since they're different on both sides of the aircraft (see seatmap here). So by the time I decided on seat 12D and realized the seat wasn't in an exit row, all the other good seats were taken (the guy in front of me snagged 12F, which doesn't have a seat in front of it). So I chose a standard seat half way back on the plane. FML.
The flight was packed so I figured the boarding process would be hellish as people try to figure out where to sit, especially when it comes to families. But shockingly enough, boarding was not only civilized, but faster than I've seen on any other airline. Because the seats are all first come first serve, people are motivated to move fast and choose a seat before all the good ones are gone. Kind of brilliant, kind of really stressful. But it does help with making those 20 minute turns happen.
The other stressful part of boarding is trying to do everything in your power to ensure you have an empty middle seat. There was someone in the window seat and I was in the aisle, so I avoided eye contact with those walking down the aisle at all costs. I even faked sleeping in hopes of them not disturbing me to claim the middle seat. It worked till the end of boarding, when a guy took the center seat.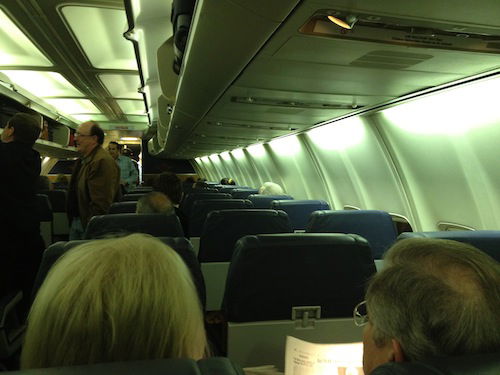 The flight itself was uneventful. The flight attendants was polite though far from overly-friendly. They certainly weren't going to do the Southwest Shuffle (you may find portions of this video to be disturbing… you've been warned!):
One of the things I've always noticed from a distance is how fast Southwest planes taxi. Legacy pilots seem to taxi as if they're trying to lose a race to a snail, while Southwest pilots taxi fast enough to get a speeding ticket on the Autobahn. At one point I was fairly certain we were going to take off on the taxiway. Hey, I guess if that's what it takes to keep the flight on schedule…
During his post takeoff announcement the flight attendant mentioned the buttons for the reading lights in the panel overhead. He then mentioned the call buttons next to them, and indicated they were broken on today's flight. Funny enough, this was probably a reverse Southwest joke. I laughed while the rest of the plane didn't, since I assume they don't fly often enough to know that doesn't really happen and he was joking. So I guess they thought he was being serious. Or maybe he was being serious?
Southwest's cabin service is super-efficient. There are no drink carts, which is great, since instead they take all drink orders shortly after takeoff and then distribute the drinks after that on trays. That's awesome given that the aisle isn't blocked, making for easy lav access.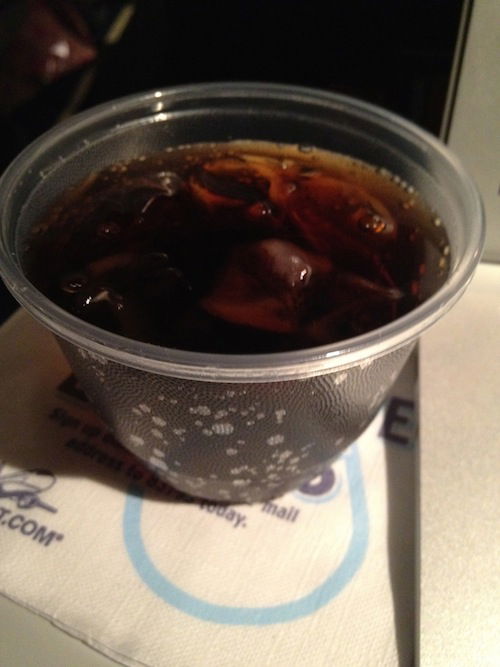 After the drink service was complete (maybe 20 minutes before landing) the flight attendants distributed bags of nuts. Gotta love Southwest for still having good 'ol nuts (though they weren't warm). 😉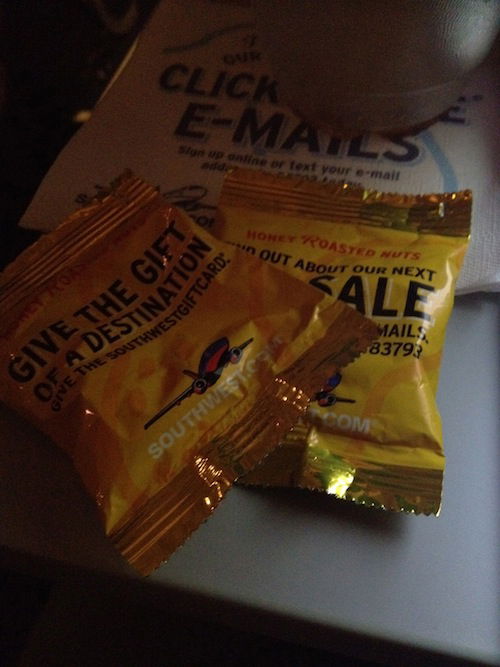 We landed just a few minutes behind schedule, and I saw another way that Southwest achieves those 20 minute turns. While there was one flight attendant saying bye to passengers at the door, the other was already cleaning the cabin and folding seatbelts for the next flight. That's how you make a 20 minute turn happen.
And unfortunately I found myself in chilly Birmingham upon landing… cruel, cruel weather.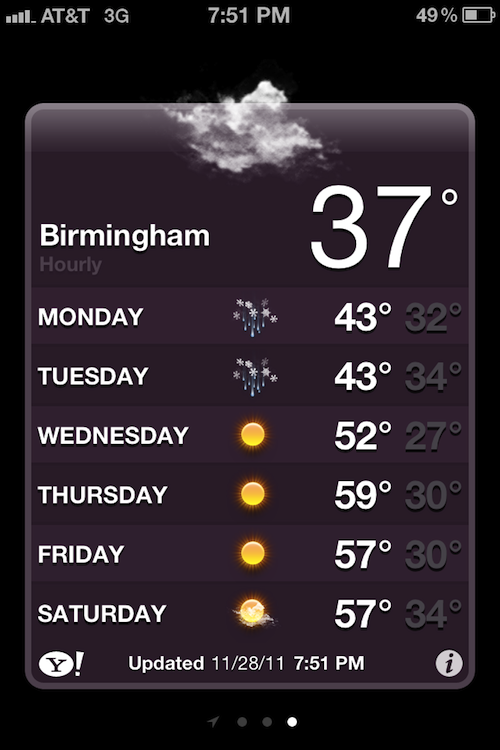 On the whole Southwest was exactly what I expected. They're incredibly efficient, and it comes down to teamwork of all the employees. The flight attendants were no different than the average crew found on a legacy airline, though I'm sure Southwest has better crews as well.
Of course the lack of a first class and "real" frequent flyer program that will earn me international first class tickets are what will prevent me from flying Southwest in the future, at least with any frequency. Still, I certainly wouldn't mind flying them again if their schedule was convenient. They're nothing to actively avoid.
And if anyone (that doesn't know) can guess what I was in Birmingham for, you score bonus points…