I recently wrote about how operationally unreliable airlines were on Christmas. Airlines are pushed to their limits during these peak travel periods, and on top of that the weather issues we saw throughout the country didn't help.
Broadly speaking, operational reliability is improving after Christmas, as weather is less of a factor than before. Unfortunately you wouldn't know this if you were flying Southwest Airlines, though, as the airline is basically kaput right now. Here's an up-to-date look at what's going on at Southwest Airlines, as the situation is rapidly evolving.
Southwest Airlines cancels thousands of flights
Southwest Airlines' operation has been melting down nationwide over the past several days. However, while other airlines are starting to recover, Southwest's situation is nowhere close to being back to normal.
Just how bad have things gotten? According to data from FlightAware:
On December 25, 2022, Southwest had issues with 90% of its flights, as it canceled 42% of them and delayed 48% of them
On December 26, 2022, Southwest had issues with 87% of its flights, as it canceled 71% of them and delayed 16% of them
So far on December 27, 2022, Southwest had issued with 86% of flights, as it canceled 64% of them and delayed 22% of them (and this is only as of 7PM EST, so I imagine there will be more delays and cancelations)
For December 28, 2022, Southwest has already proactively canceled 61% of flights
For December 29, 2022, Southwest has already proactively canceled 24% of flights
The extent to which we're seeing cancelations here is virtually unheard of. For example, the 64% of flights that have been canceled today amounts to 2,645 flights. When all is said and done, well over 15,000 flights will likely have been canceled, impacting millions of passengers.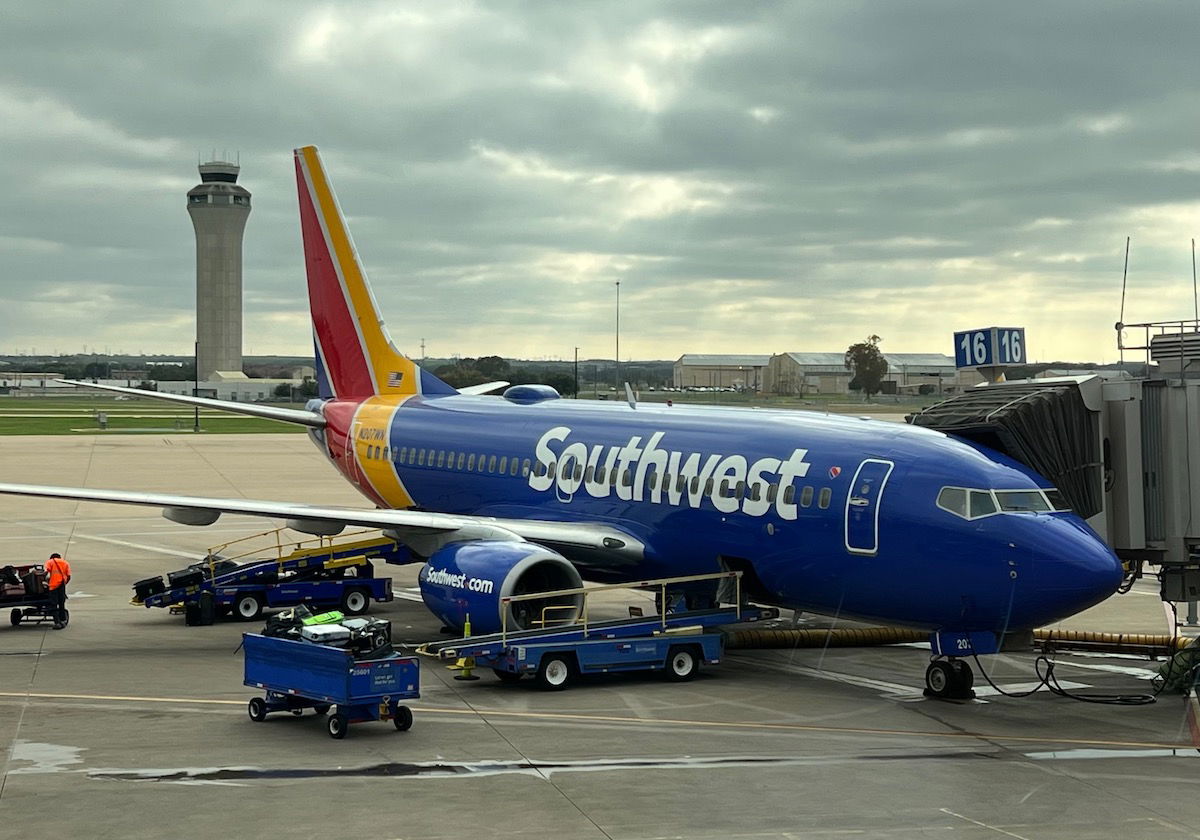 Why is Southwest Airlines operating so unreliably?
Over the past couple of years airlines have struggled with staffing shortages, and we've seen some real meltdowns. However, I can't remember the last time a major airline had problems to the point that it canceled 60-70% of its flights several days in a row.
Weather has improved considerably around the country, so this isn't even directly about weather. For example, Southwest has hubs in similar markets to American (Chicago, Dallas, Los Angeles, etc.), and yesterday and today American canceled *checks notes*… 0% of its flights. My gosh, I feel like I'm living in an alternate reality when American sets the standard for operational reliability, but that's where we're at.
At this point Southwest is just doing a horrible job recovering its operation. This ultimately comes down to the carrier's inability to correctly staff flights. In a memo from Southwest Airlines CEO Bob Jordan to employees, the airline pretty clearly lays out what the issue is:
We started off with the Winter Storm Elliott that really put pressure on our Ground Operations. The extreme cold weather made us limit the amount of time our Ground Operations staff were exposed. We started to see equipment freeze, jet bridges freeze, fuel congeal, and as a result, we had to modify our network, sometimes shutting down Crew bases operations for a while.

And, so we got through that part of it. I think similar to other airlines. The problem was in all those decisions, you end up impacting the Crew network. And the Crew network is a delicate thing because it's governed by some strict regulations, and we have a complex network with Crews traveling throughout it. And, so when we finished with the winter storm, for the most part, then we found ourselves with Crew at a place where we're not able to re-Crew the network. So, we had People that were legal. We had aircraft that were available, but the process of matching up those Crew Members with the aircraft could not be handled by our technology. In our desired state, we have a solver that would be able to do that very quickly and very accurately. Our system today cannot do that.

As a result, we had to ask our Crew Schedulers to do this manually, and it's extraordinarily difficult. They must verify that you are legal. They can't just have the next person up, so to speak. They have to look through everyone's board and reassign. So that is a tedious, long process. And every day we try to repair the Crew network. They would make great progress, and then some other disruption would happen, and it would unravel their work. So, we spent multiple days where we kind of got close to finishing the problem, and then it had to be reset.

We will now rotate into multiple days of a lower level of activity, which means we'll have more than ample Crew resources to handle that amount of activity. It will be difficult for Crew Scheduling to reassign it for everybody, but when they get through the transition to reassign it, they will have multiple days to get People in the spot for resumption of our original lines and such. And so that's where we need to get back to — what's the most reliable is getting back to what you originally did. And so, these multiple days are a way to transition into that.
As you can see, the issue isn't necessarily that Southwest doesn't have enough staff right now, but rather that the carrier chose to not invest in technology that would streamline crew scheduling. Southwest has really, really, really bad technology. I mean, up until 2017, the airline didn't even have the ability to operate redeye flights due to its technology.
Make no mistake, while the weather of course isn't Southwest's fault, the mess that the airline is now in is 100% within its control. The airline chose not to invest in technology (unlike virtually all other US airlines), and it's now paying the price.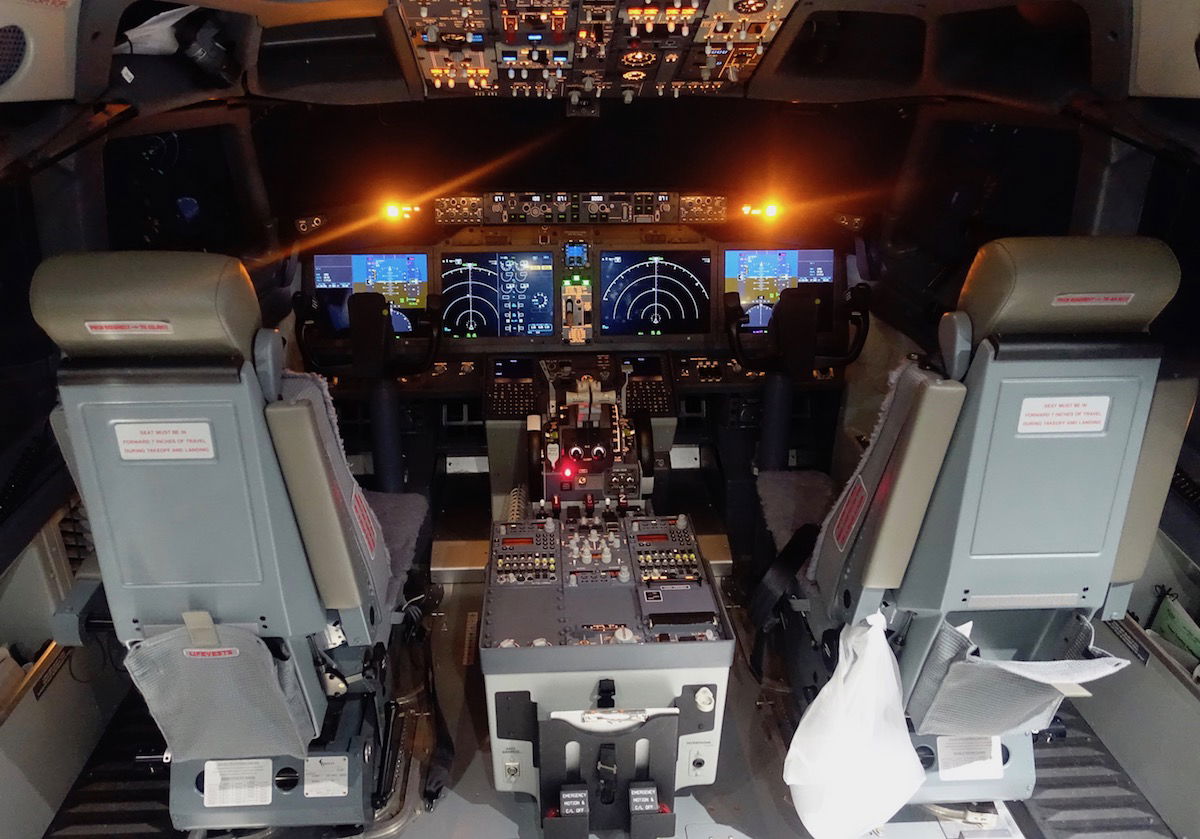 Southwest Airlines statement on issues
While Southwest Airlines is communicating pretty transparently internally to employees, what's the airline saying to the public? On Monday evening, the airline issued its first official press release about these issues:
With consecutive days of extreme winter weather across our network behind us, continuing challenges are impacting our Customers and Employees in a significant way that is unacceptable.

And our heartfelt apologies for this are just beginning.

We're working with Safety at the forefront to urgently address wide-scale disruption by rebalancing the airline and repositioning Crews and our fleet ultimately to best serve all who plan to travel with us.

We were fully staffed and prepared for the approaching holiday weekend when the severe weather swept across the continent, where Southwest is the largest carrier in 23 of the top 25 travel markets in the U.S. This forced daily changes to our flight schedule at a volume and magnitude that still has the tools our teams use to recover the airline operating at capacity.

This safety-first work is intentional, ongoing, and necessary to return to normal reliability, one that minimizes last-minute inconveniences. We anticipate additional changes with an already reduced level of flights as we approach the coming New Year holiday travel period. And we're working to reach to Customers whose travel plans will change with specific information and their available options.

Our Employees and Crews scheduled to work this holiday season are showing up in every single way. We are beyond grateful for that. Our shared goal is to take care of every single Customer with the Hospitality and Heart for which we're known.

On the other side of this, we'll work to make things right for those we've let down, including our Employees.

With no concern higher than ultimate Safety, the People of Southwest share a goal to take care of each and every Customer. We recognize falling short and sincerely apologize.
It's nice to see Southwest acknowledging that this is "unacceptable." That being said:
It's interesting that Southwest keeps trying to emphasize "safety," when that's not really relevant here, and seems like a way to avoid taking blame; I'm pretty sure American is also focused on safety, with 0% of flights canceled, but the airline did choose to invest in crew scheduling technology
It's disingenuous to claim that the airline was "fully staffed and prepared" for the holidays; obviously the airline wasn't prepared for anything to go wrong, or else this wouldn't have happened
The airline clearly isn't willing to actually take any accountability here; Southwest is acknowledging internally that the issue comes down to bad technology for crew scheduling, but doesn't do anything to acknowledge that publicly in this statement
Southwest Airlines CEO Bob Jordan has been radio silent toward the public for the past several days, which is incredibly disappointing when the airline is dealing with its worst operational crisis in history. That finally changed on Tuesday evening, when he released a video message.
It's nice to see this finally happen, though it seems like this should have come days ago. Furthermore, I wouldn't exactly call this a very good apology, given just how bad the situation is. I'd say this message is both too little and too late.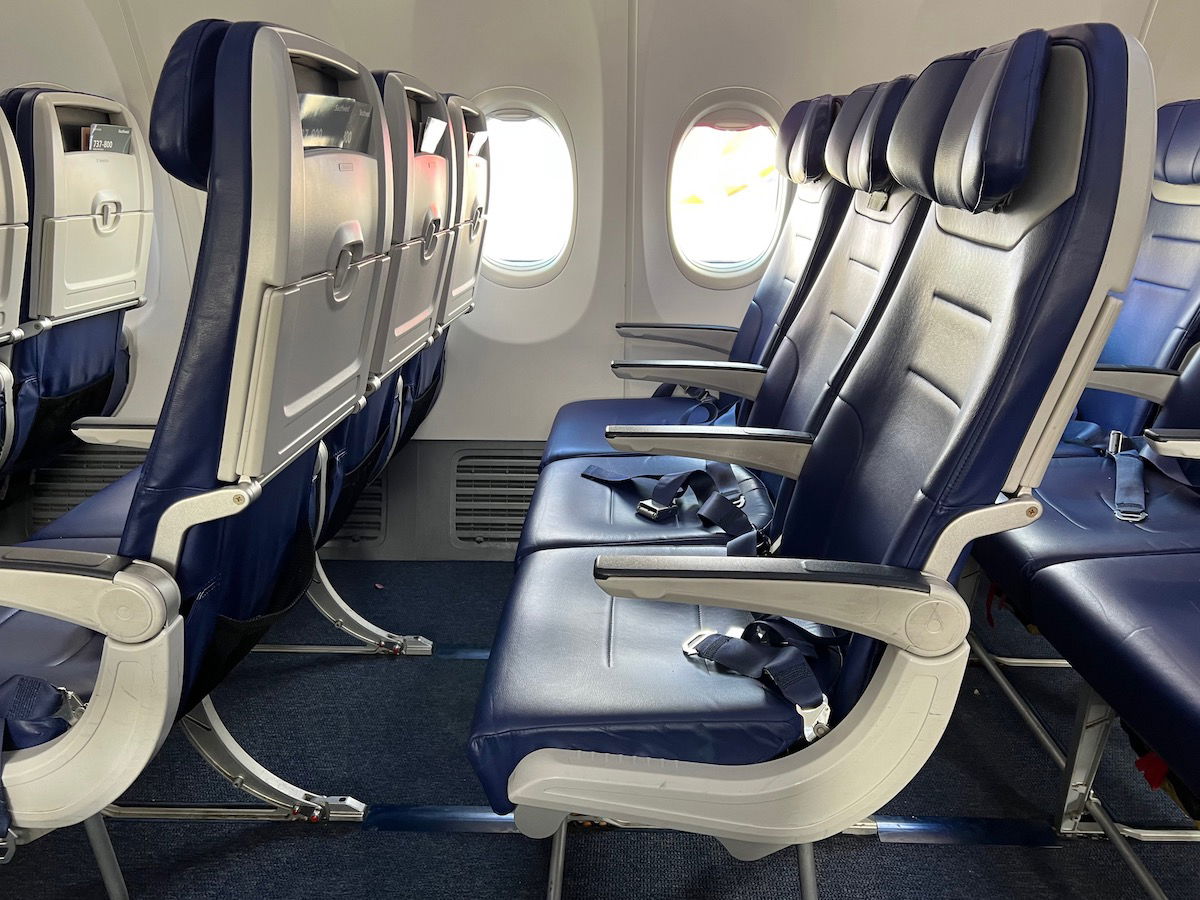 What should you do if you're scheduled to fly with Southwest Airlines?
Obviously lots of people have flights booked on Southwest Airlines, and are finding themselves at airports, caught up in this mess. What should you do if you find yourself with a canceled flight on Southwest? I know this isn't the answer most people probably want to hear, but I think the best bet for now is to just go home, or find a hotel, or book a flight on another airline.
It's almost impossible to get in touch with anyone at Southwest by phone, and there are reports of lines at Southwest customer service counters being many hours long. The further issue is that a vast majority of Southwest flights are sold out for the next several days, and that's not even factoring in that more flights will likely be canceled.
You don't want to spend five hours waiting in a customer service line, only to be told that the airline can rebook you in a week. I totally recognize that rebooking on another airline is a major expense for many, but unfortunately at this point it's probably the only realistic option if you need to travel in the next few days.
On the plus side, Southwest has now set up a dedicated webpage for travel disruptions. At this link you can request a refund if your flight is canceled. The webpage also suggests that you can potentially email Southwest to request reimbursement for additional expenses incurred as a result of the carrier's operational issues:
I've incurred additional expenses (e.g., hotel, rental car, food, etc.). Can I receive a reimbursement?

If you have been impacted by a flight cancellation or significant flight delay between December 24, 2022, and January 2, 2023, you may submit receipts for consideration via Email Us on Southwest.com. We will honor reasonable requests for reimbursement for meals, hotel, and alternate transportation.
Unfortunately this is pretty vague. If the only other available flight is another US airline and costs thousands of dollars, is that a reasonable expense? It seems like it should be since this is Southwest's fault, but understandably most people probably don't want to book something like that, only to be told "no."
One more important thing to keep in mind — be nice to Southwest Airlines employees. This isn't their fault in the slightest, and they're showing up dealing with frustrated travelers day after day. I'm sure they feel bad for passengers, so directing any frustration toward employees isn't warranted. They're part of the solution, and not the problem.
Is it time for the government to do something?
The phrase "insanity is doing the same thing over and over and expecting different results" comes to mind. I can't help but feel like that reflects the current situation at some airlines, and want to pose the question as to whether a public policy failure is partly to blame here.
I don't think this is specific to any administration, but rather just comes down to the lack of consumer protections we've seen for airline passengers in the United States for decades.
Transportation Secretary Buttigieg has been working on meeting with airline CEOs to discuss operational reliability, and we've even seen the Department of Transportation (DOT) publish an airline customer service dashboard, to give airline customers a sense of what they can expect when things go wrong.
But when one of the largest airlines in the country cancels most of its flights multiple days in a row because it scheduled too aggressively and refused to invest in technology that could minimize this, clearly that wasn't quite enough.
If airlines were held accountable more for operational breakdowns, maybe they'd be more responsible and conservative with their scheduling, and would also invest in the technology needed to avoid these kinds of situations:
Airlines' only obligations seem to be to shareholders, and they want to sell as many seats as they can for as many flights as possible, to maximize revenue; they hope for the best, and fail to plan for the worst
If Southwest had planned its holiday operation more conservatively, the airline almost certainly wouldn't have melted down in this way
US airlines don't have to meaningfully compensate passengers when things go wrong, so worst case scenario passengers get a refund, but that doesn't exactly make them whole
Based on the reports I'm seeing, airport employees are blaming almost all cancelations on "weather" (even if the issue is the carrier's inability to recover from bad weather, rather than the weather as such), and therefore the claim is that the airline doesn't have to pay for hotels, provide meal vouchers, etc.
Southwest doesn't have an interline agreement with other airlines, so passengers on canceled Southwest flights can't even be rebooked on other airlines (not that there are many empty seats to rebook people on)
The point is, the system is basically designed to minimize the downside for airlines when they have a full breakdown that's within their control, to the detriment of passengers. Imagine if the United States were more like Europe, where there's EU261 compensation, and passengers receive up to 600 Euro cash compensation if their flight is delayed or canceled for an issue within the carrier's control.
You can bet airlines would be a bit more careful, because melting down to this point would be much more costly.
For what it's worth, the DOT has issued the following statement regarding the Southwest Airlines situation:
USDOT is concerned by Southwest Airlines' disproportionate and unacceptable rate of cancellations and delays, as well as the failure to properly support customers experiencing a cancellation or delay. As more information becomes available, the department will closely examine whether cancellations were controllable and whether Southwest is complying with its customer service plan, as well as all other pertinent DOT rules.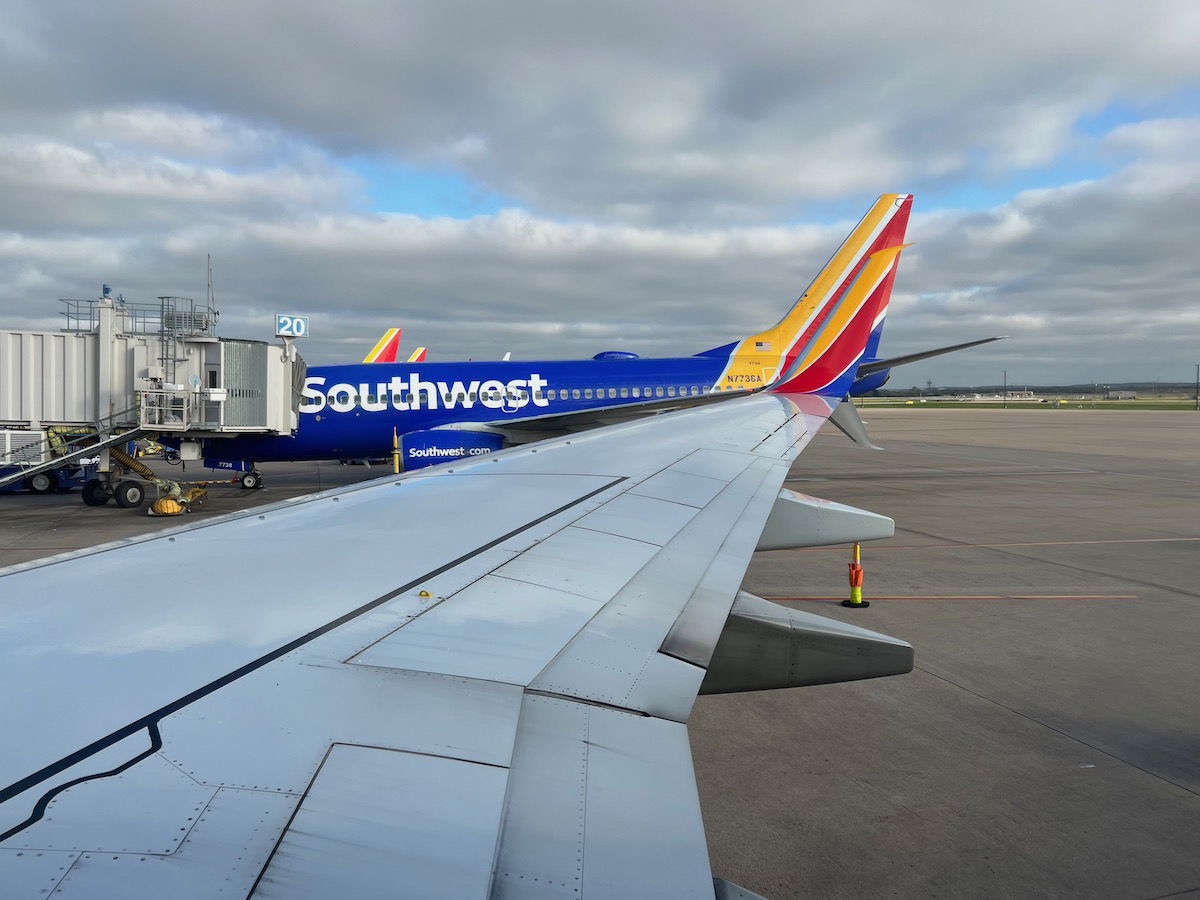 Bottom line
Southwest Airlines' operation is in disarray, as the airline has canceled most of its flights yesterday, today, and tomorrow. While all airlines have been dealing with bad weather, Southwest simply wasn't prepared for any sort of serious operational issues.
That's because the airline has horrible technology that requires manual crew scheduling in situations like this, which is a virtually impossible task. The airline lays this out clearly internally, but refuses to acknowledge it to the public. Unfortunately the company's public communication surrounding this catastrophe add insult to injury.
Has anyone been caught up in this Southwest operational mess? What do you think the solution is to this issue?