---
Last October Etihad Airways announced that they would be launching nonstop service between Abu Dhabi and Los Angeles as of June 1, 2014. Etihad is an American AAdvantage airline partner, so the day that they opened their schedule for the Los Angeles flight I speculatively locked in a first class award seat on the flight. Since I'm Executive Platinum with American, I could cancel the seat at any time. If nothing else, the prospect of being on an inaugural flight seemed cool.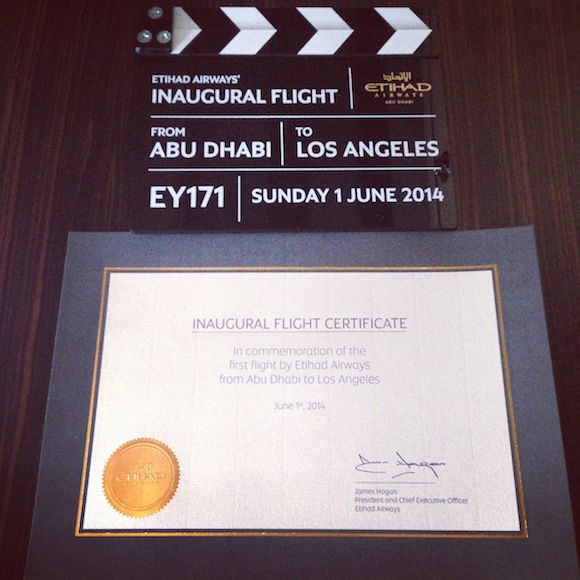 Etihad Airways inaugural flight certificate and prop
At the time I didn't realize I'd be living in hotels full time. So with the added flexibility that I have in my schedule, I figured I might as well take the trip.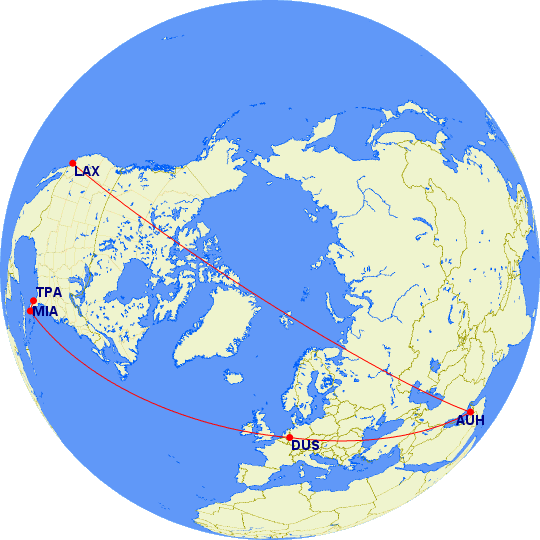 Here's how I booked the trip:
Outbound trip: TPA-MIA-DUS-AUH in business class
Cost: 67,500 AAdvantage miles + $29.80 taxes
My goal is to review as many new airline products as possible, so for the outbound I wanted to do what I could to review at least two new products. I was spending the second half of May in Florida with my parents, so would be originating in Tampa.
In looking at award space, I saw award availability from Miami to Dusseldorf on airberlin. While my hard-on for German airlines primarily revolves around Lufthansa first class, I was curious to try their competition, given that airberlin now has fully flat business class throughout their longhaul fleet, while Lufthansa still has angled flat seats on much of their longhaul fleet, which I'm not a fan of.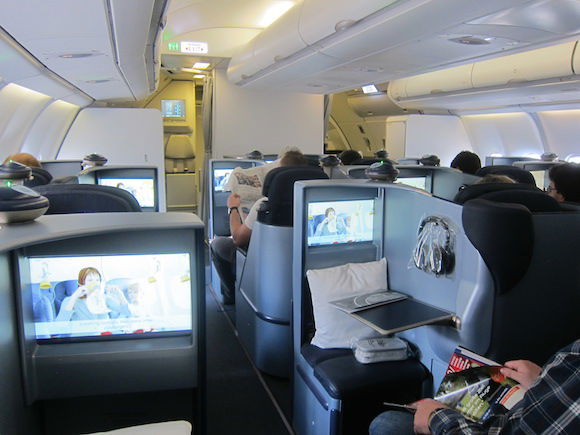 Airberlin business class A330
Then from Dusseldorf to Abu Dhabi I'd be flying Etihad Airways, which operates daily Airbus A330 service from there to Abu Dhabi. That left about a four hour connection in Dusseldorf, which would allow me to check out airberlin's lounge and also catch up on work a bit.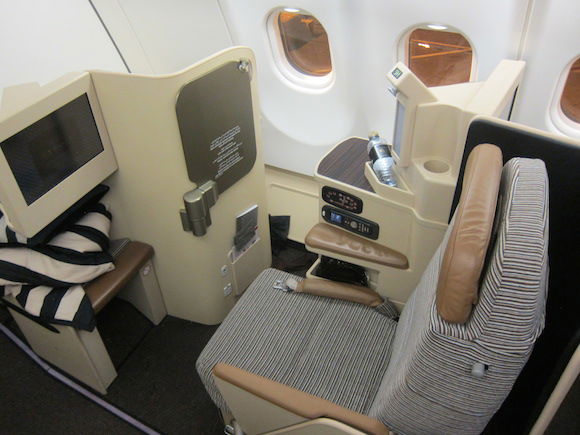 Etihad Airways business class A330
The schedule for these flights looked as follows:
05/25 AA1161 Tampa to Miami departing 9:40AM arriving 10:40AM
05/25 AB7001 Miami to Dusseldorf departing 4:00PM arriving 7:00AM (+1 day)
05/26 EY24 Dusseldorf to Abu Dhabi departing 11:50AM arriving 8:20PM
At 67,500 AAdvantage miles one-way, I figured it was a pretty good use of miles.
Return trip: AUH-LAX in first class
Cost: 90,000 AAdvantage miles + $39.30 taxes
I've flown Etihad Airways in first class a few times before (always between Abu Dhabi and New York), so taking this flight was more about being on the inaugural flight than about sampling their first class product.
This flight is unique in that it's the longest flight into LAX, and Etihad's longest flight worldwide, at over 16 hours.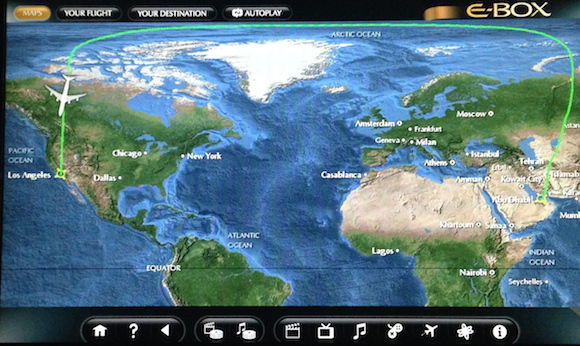 Abu Dhabi to Los Angeles airshow
The schedule for this flight looked as follows:
06/01 EY171 Abu Dhabi to Los Angeles departing 8:45AM arriving 2:15PM
So at 90,000 AAdvantage miles with no fuel surcharges, it seemed like a good use of miles as well.
Abu Dhabi hotels
I had a total of six nights in Abu Dhabi, and decided to split them between Hyatt and Starwood. During my previous visits to Abu Dhabi I stayed at the following hotels:
Saadiyat Island is the emerging leisure part of Abu Dhabi, so this time around I decided to stay closer to the city so I could explore a bit more.
Hyatt Capital Gate Abu Dhabi
I decided to book the first three nights at the Hyatt Capital Gate Abu Dhabi. Why? Well to be honest, because it quite possibly has the coolest exterior ever, as it "leans" at an 18 degree angle. Take that, Leaning Tower of Pisa!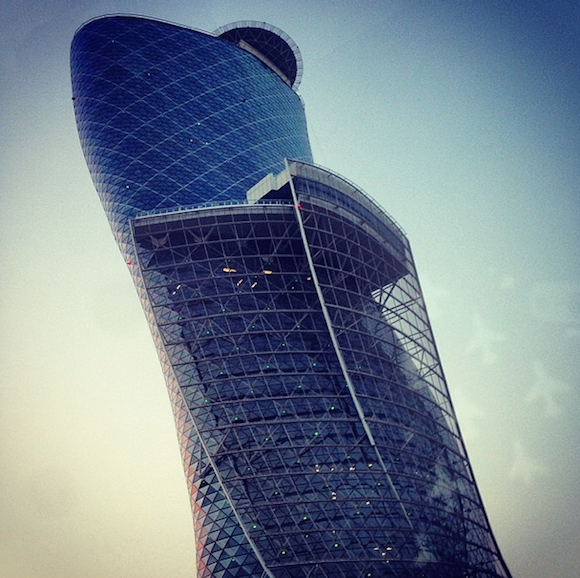 Hyatt Capital Gate Abu Dhabi
Abu Dhabi hotel rates are ridiculously low in the summer, so through a "2 for 1" special I was paying just $75 per night for my stay here, which is crazy good, especially when you add in Gold Passport Diamond perks (complimentary internet, breakfast, etc.).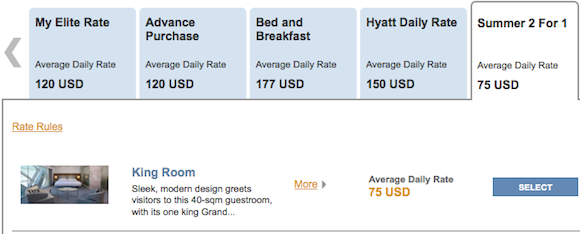 St. Regis Abu Dhabi
Then for the next three nights I booked the St. Regis Abu Dhabi.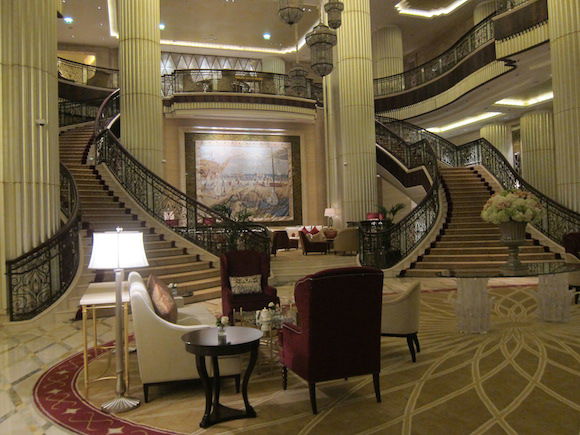 St. Regis Abu Dhabi
I booked through American Express Fine Hotels & Resorts, which was offering a third night free.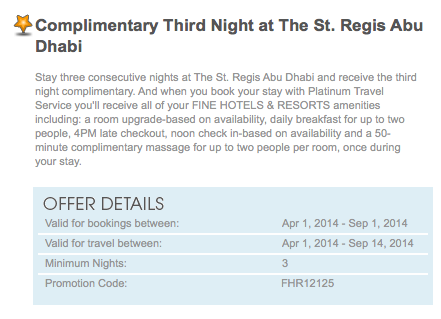 The rate was ~$185USD per night, not factoring in the third night free. So that comes out to ~$120 per night, which is pretty amazing for a St. Regis.

In addition to the great rate, the benefits for booking through Fine Hotels & Resorts included the following:
Room upgrade upon arrival, when available
Daily full breakfast for two
Complimentary massage for up to two people, once during your stay
Noon early check-in, upon availability
4:00 pm guaranteed late check-out
Bottom line
At 157,500 AAdvantage miles roundtrip, plus an average of under $100 per night for some amazing hotels, I'd say this trip was a great deal. Admittedly there's a reason the UAE is so cheap in summer, so I was prepared for a hot ol' time!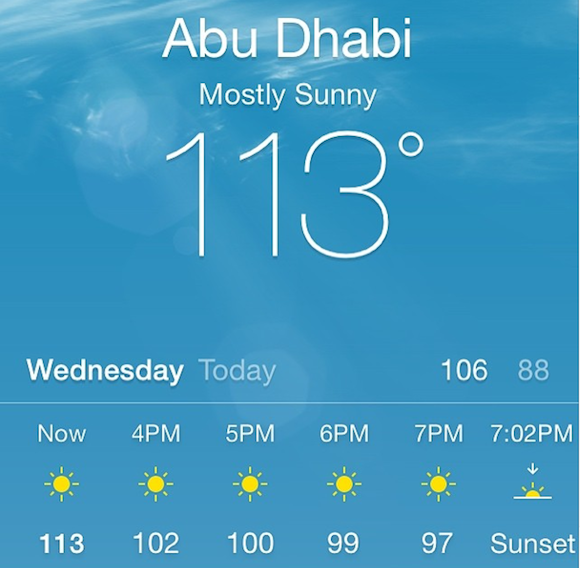 Stay tuned, I'll be aiming to publish one installment per day! If you have any comments or questions, I'd love to hear them!