Etihad Airways announced today that they'll be launching daily service between Los Angeles and Abu Dhabi as of June 1, 2014. The flight will be operated by a 777-300ER with the following schedule:
Etihad 171 Abu Dhabi to Los Angeles departing 8:45AM arriving 2:15PM
Etihad 170 Los Angeles to Abu Dhabi departing 4:15PM arriving 7:35PM (+1 day)
This is definitely exciting news for those with American AAdvantage miles, especially those that want to travel to the Maldives. In order to redeem American miles the airline operating the overwater segment has to publish a fare between the origin and destination, and Etihad Airways doesn't presently publish a fare between Los Angeles and the Maldives. This means if you want to fly between Los Angeles and the Maldives on Etihad using American miles you have to book two separate award tickets. It's probably safe to assume that they'll begin to publish a fare in the market once the service commences.
The big question right now is whether they'll operate the route with a two cabin or three cabin 777-300ER. Some of Etihad's 777-300ERs feature a first class cabin, while others don't. Etihad has begun selling tickets on the new route, though only in economy as of now, so we have no way of knowing whether there will be a first class cabin or not. Once we know for sure I'll update the post.


Only coach inventory is loaded so far
I certainly hope it does have a first class cabin, since Etihad's first class is quite nice with fully flat suites. You can find my trip reports of Etihad first class here, here, and here. Regardless, I wouldn't expect award availability to be amazing in first class. The 777-300ERs only have eight first class suites, while the A340-500s have 12 first class suites.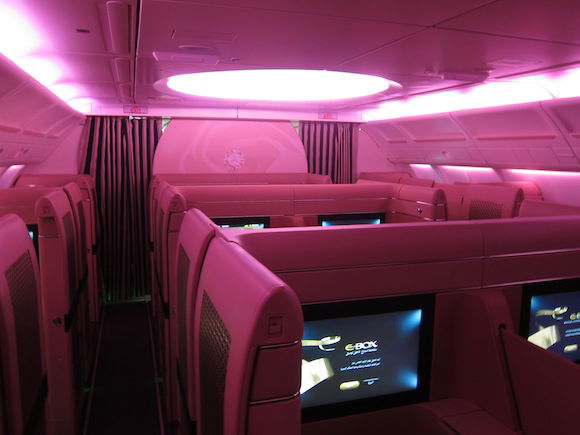 Diamond First Class
And on another totally random note, if I'm not mistaken this will be the longest flight operated out of LAX once the service begins, at 8,390 miles (just ~50 miles longer than Los Angeles to Dubai, but still).