---
My journey to the Middle East started in Tampa, after spending a couple of weeks visiting my parents. Having lived in Tampa for over a decade, I always have a bit of an odd feeling when I leave again. I don't know, it's tough to describe.
Back when I lived in Tampa I loved the US Airways Club because I could access it using my American Express Platinum Card and Priority Pass Select membership, even if flying American (at the time they weren't partners). It's convenient that they leave from the "F" concourse, and even more convenient now that they're in oneworld, since it has essentially also become an American Airlines lounge.
The US Airways Club is located past the security checkpoint in the "F" concourse. Once you get through the security checkpoint you just stay left, and it's located right next to the food court.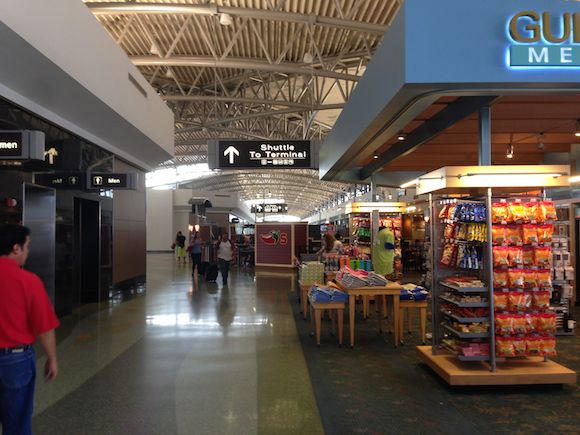 Tampa International Airport terminal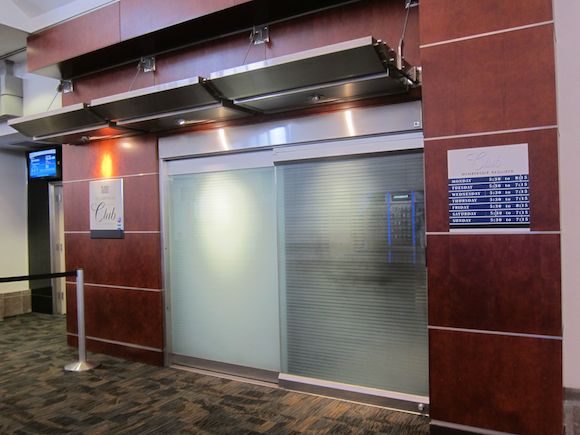 US Airways Club Tampa entrance
The entrance to the lounge is on the first floor, though the lounge itself is on the second floor. So there's an elevator and staircase inside the entrance to take you to the second floor.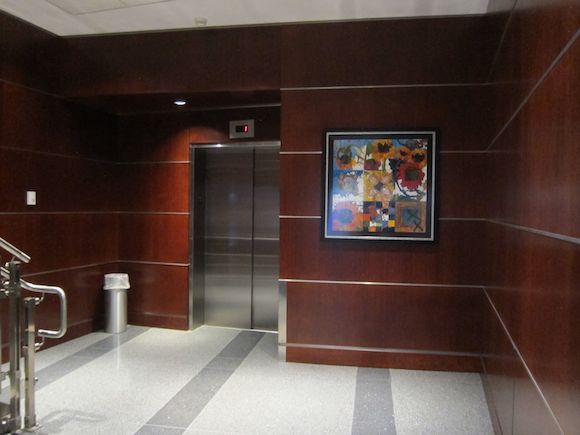 US Airways Club Tampa entryway
There were three agents working the desk, and they were all extremely friendly. Since US Airways is in oneworld I really qualified for access in three ways:
Flying a oneworld product in longhaul business class same day
Flying a oneworld carrier internationally as a oneworld Emerald member same day
Having the Citi Executive AAdvantage Card
While this is now basically an Admirals Club for all practical purposes, it still takes the agents a while to "register" American guests. The friendly agent apologized for the wait, and within about a minute welcomed me into the club.
I'm kind of surprised US Airways has kept this club for so long given that it never seems to be full. At this point I think they'll keep it, between the improved economy and the merger, but a few years back when the airlines were bleeding I'm surprised this lounge didn't get the axe.
The lounge is basically one long room with lots of seats.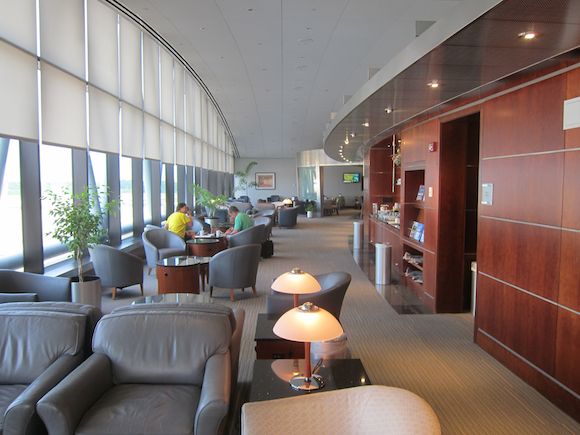 US Airways Club Tampa seating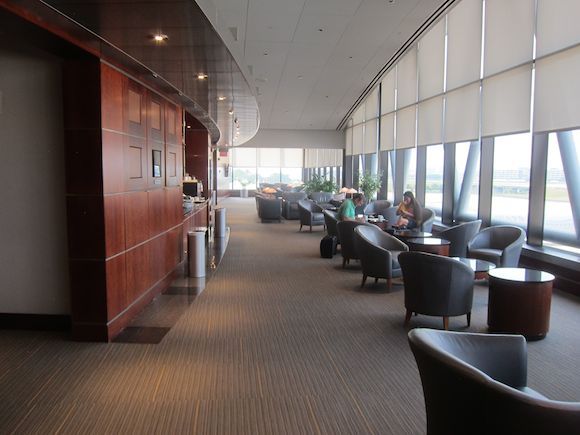 US Airways Club Tampa seating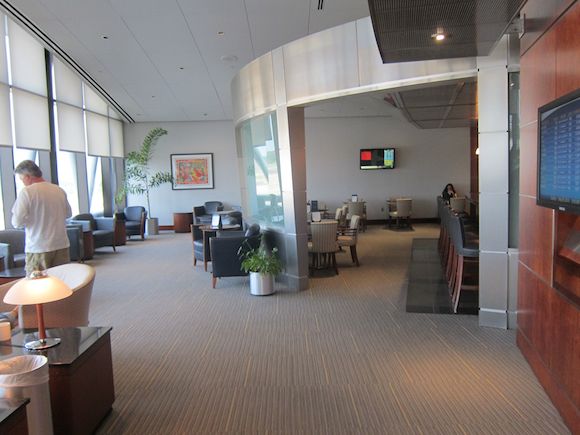 US Airways Club Tampa seating
Along the "side" of the lounge is a separate TV room, as well as a business center.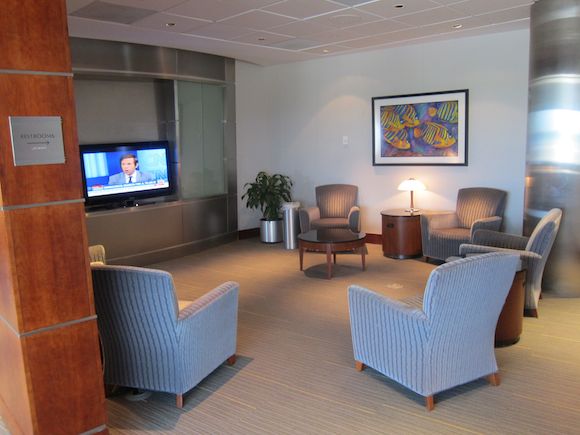 US Airways Club Tampa TV room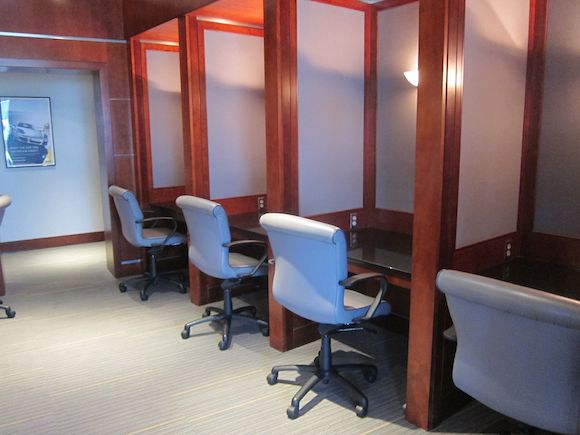 US Airways Club Tampa business center
Then at the far end of the lounge is the bar. If you want the cushiest job in the world, apply to be the bartender working the morning shift in this lounge. I don't think I've ever actually seen them behind the bar – they just sit down and text for their whole shift.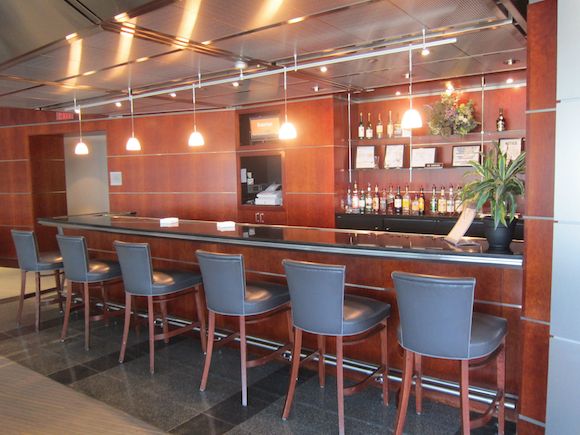 US Airways Club Tampa bar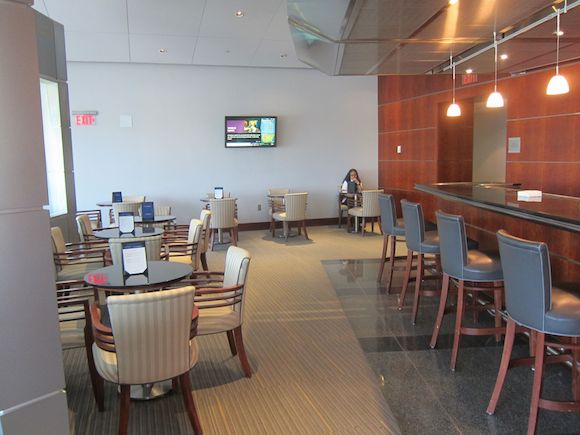 US Airways Club Tampa bar
The lounge food spread in the morning isn't especially impressive, with oatmeal, yogurt, and mostly stale bagels. Then again, that's about normal for a domestic airline lounge.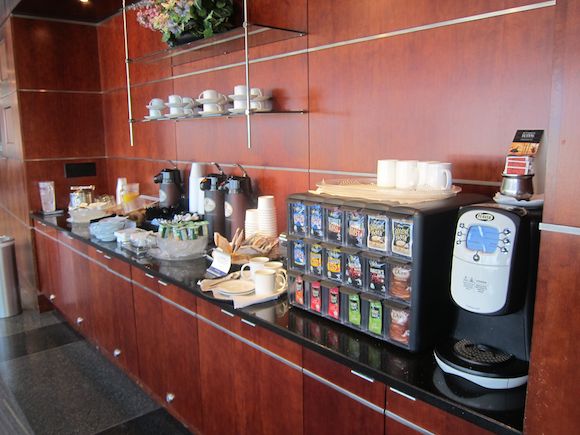 US Airways Club Tampa buffet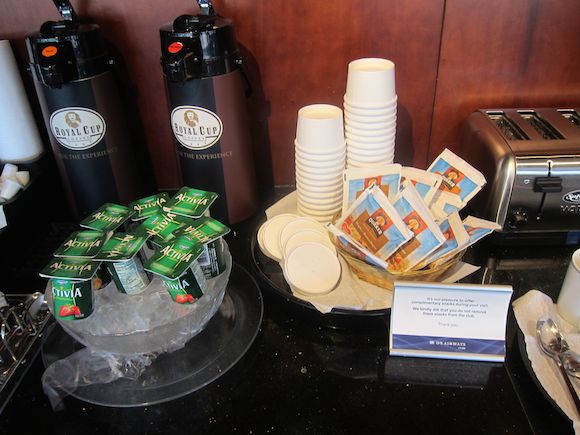 US Airways Club Tampa snacks and coffee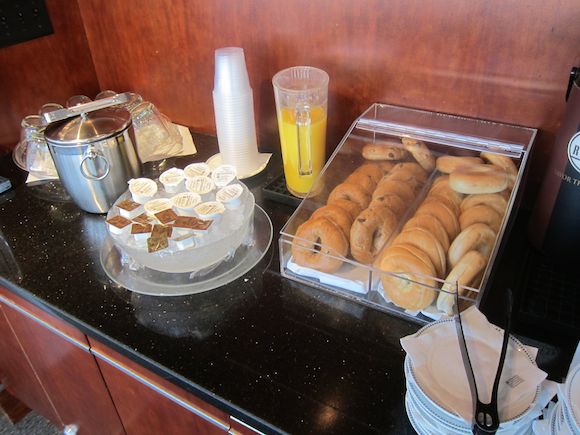 US Airways Club Tampa snacks
They also have an interesting coffee machine. And when I say it's "interesting," I simply mean it's smarter than me, since I can't for the life of me figure out how to use it. They have all these coffee flavor packages you can somehow insert into the machine. Admittedly inserting things into machines isn't my area of expertise, though you'd think there would be instructions or something. But nope.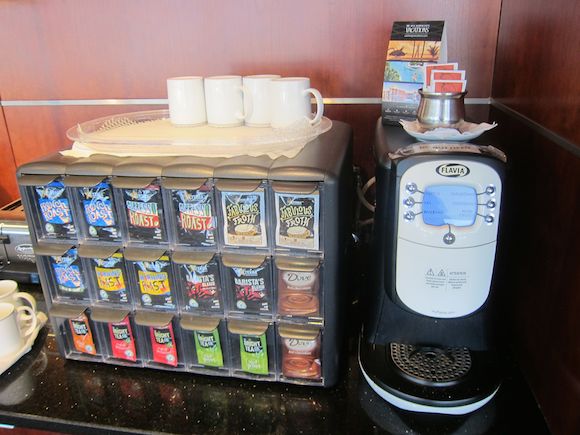 US Airways Club Tampa coffee machine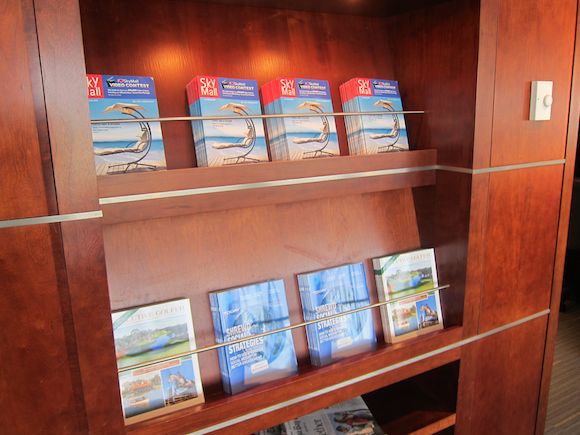 US Airways Club Tampa magazines
Since the lounge is on the second floor it boasts some nice tarmac and runway views as well.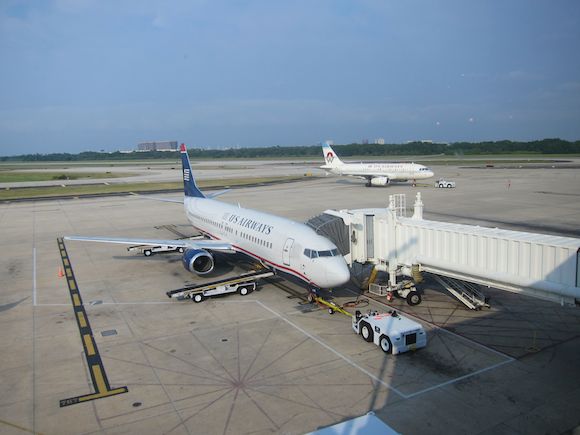 US Airways Club Tampa view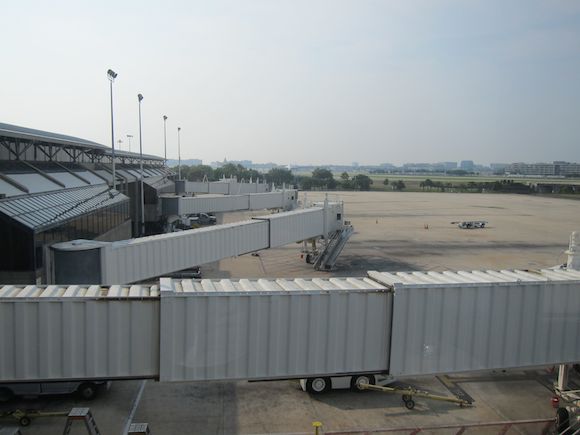 US Airways Club Tampa view
The only other thing I can note is that while the bathroom itself was fine physically, I think it was quite possibly the worst smelling bathroom I've ever been in. It smelled like someone just got off an American first class flight where they had the cheesy omelet, went number two, and then died… last year.
Anyway, I was in the lounge for about an hour before my flight to Miami, and it was a pleasant stay.
Bottom line on US Airways Club Tampa
The US Airways Club Tampa is a very pleasant "no frills" lounge and I'm just happy that they have it, since Tampa isn't an airport where many airlines invest in a club lounge.