We just recently went on our first safari in South Africa, which was incredible. As I explained, we're excited to go on safari again, though we'd like to do a different kind of safari, meaning going to an area with different animals and/or different landscape.
That brings us to the trip we've just booked for my birthday next year. I'm still working on finalizing some details of the trip, which is why I'd love some tips from you guys on what you recommend.
We're Going To AndBeyond Sossusvlei Desert Lodge
Namibia is a country that has long fascinated me, as I've seen so many pictures of the incredible landscape. AndBeyond Sossusvlei Desert Lodge is opening in a few weeks, and is excellent based on what I've heard.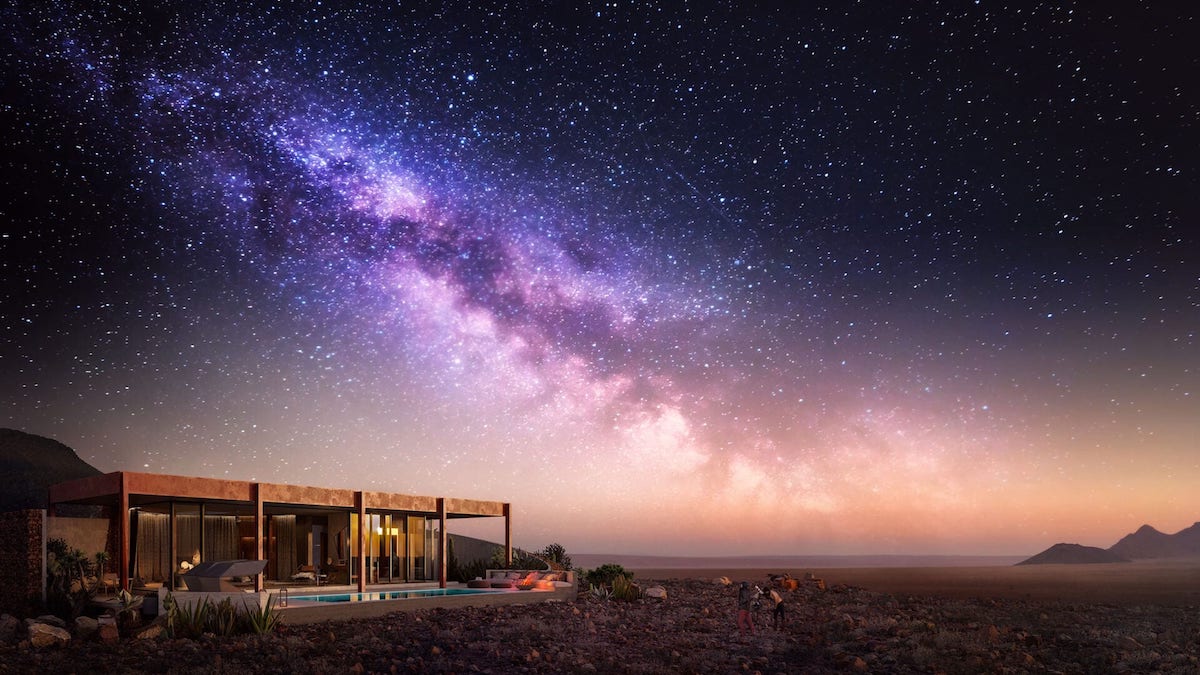 AndBeyond Sossusvlei Desert Lodge
Much like Singita, andBeyond is all inclusive, though it's a fraction of the price (though still expensive in absolute terms). I love the fact that it's desert landscape. This time around we'll only be going there for three days, because we want to be excited about each of the game drives, rather than being slightly bored by the end of it.
What Else Should We Do In Namibia?
While we're not huge city people, we do plan on spending a couple of nights in Windhoek, both to adjust to the timezone, and also to see the city. Having never been to Namibia before:
Any recommendations on where to stay in Windhoek (is the Hilton the best option as a Diamond member, or are there properties worth kicking my points addiction over)?
How is Windhoek/is it relatively safe if you're careful/don't do stupid things, or…?
Is there another part of the country we absolutely should visit if in Namibia, and where should we stay there?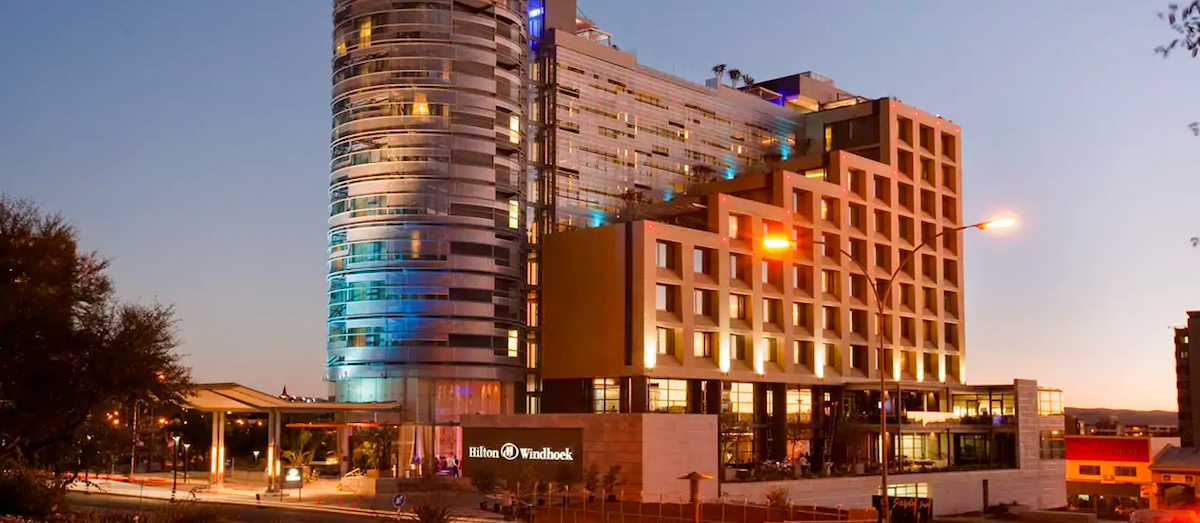 Hilton Windhoek
The Flights
While Ford is excited about visiting Namibia, I'm of course also really excited about the flight opportunities that this represents. I've already booked our outbound, and am trying to decide on the return.
The Outbound
For the outbound I managed to book South African Airways from New York to Johannesburg to Windhoek using miles.
While this flight has historically been operated by an A340-600, South African Airways is getting two A350-900s soon, which they'll use for flights between New York and Johannesburg. So that will make an awesome review, I think (if that doesn't happen, for whatever reason, I'll find another way to get there, since I've reviewed their A340 business class).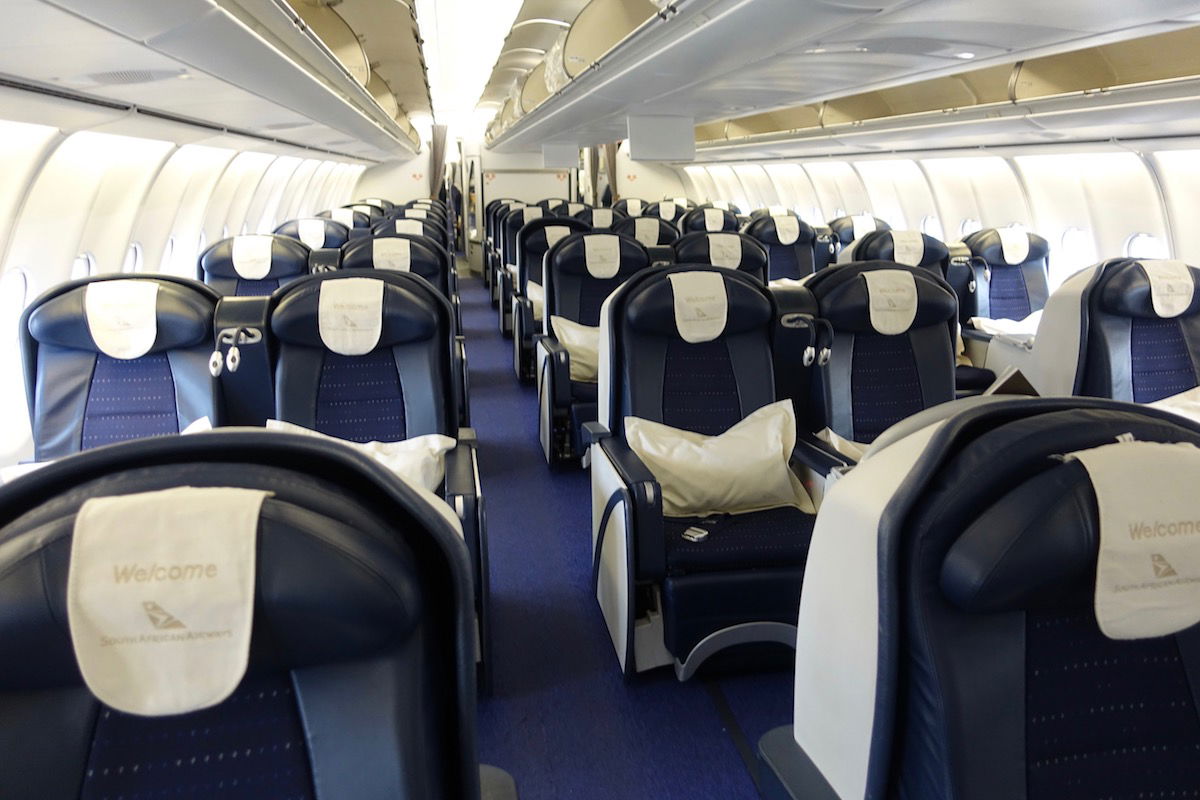 South African Airways' A340 business class
I managed to book this for 78,000 LifeMiles per person, which is a heck of a deal, in my opinion.
The Return
My goal is to get a fun review out of the flights, rather than just flying the most comfortable way to & from Windhoek, which would probably be on Qatar Airways.
Air Namibia has long interested me (like many airlines in the region, they're in big financial trouble), and their one long haul flight is to Frankfurt. They don't belong to any alliance, but their paid fares are reasonable, and boy do I wonder what their product is like. We also don't mind that this "just" gets us to Europe (rather than back to the US), since we could spend some time there.
At the same time, that review is probably of fairly limited use, given that not that many people are flying with them.

The other option is to redeem miles for Ethiopian Airlines all the way back to the US. Ethiopian flies 787-8s between Windhoek and Addis Ababa, which either feature angled or fully flat seats (I've reviewed the angled seats), depending on whether you win the plane lottery with them.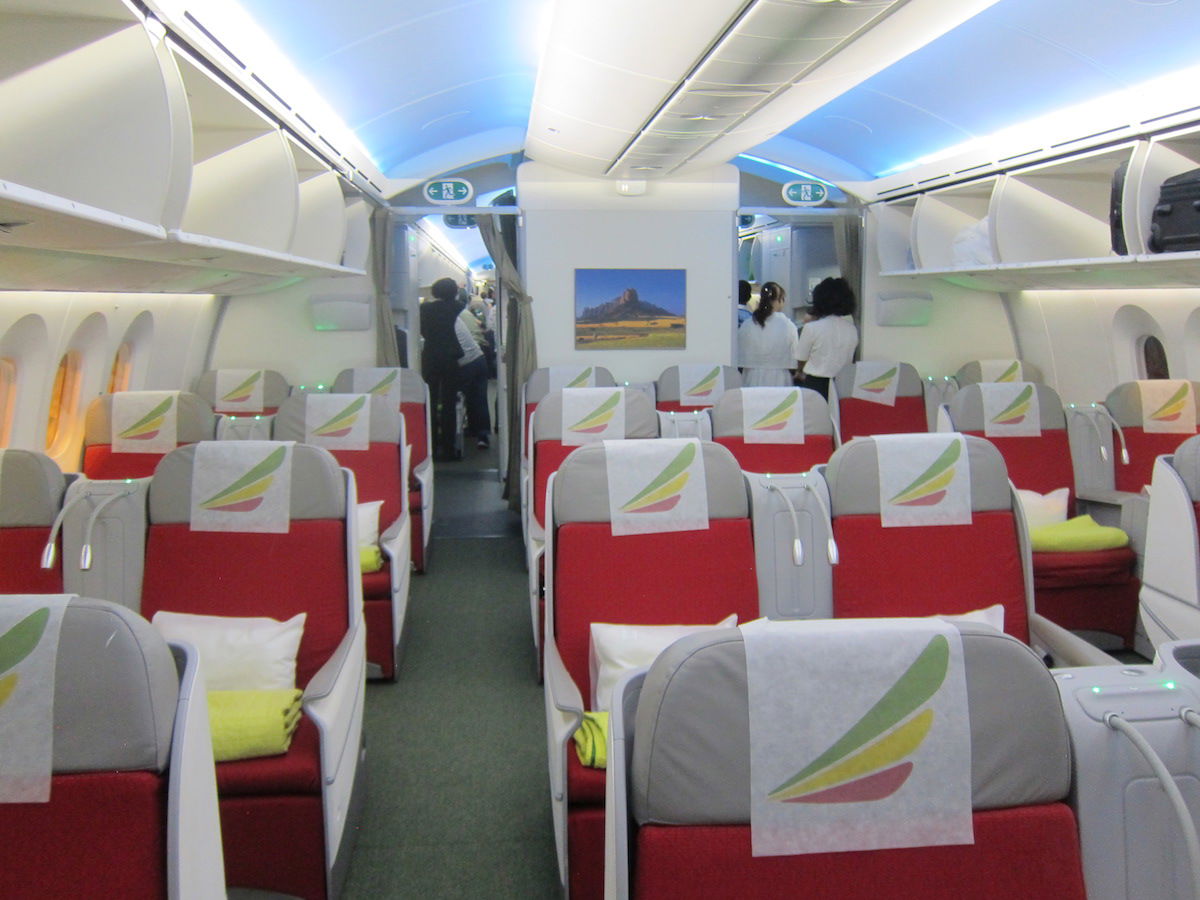 Ethiopian's angled 787 business class
To mix things up we could then fly one of their 777s to North America, either to Toronto or Washington. I believe both versions of the plane have fully flat seats, though they're in a 2-3-2 configuration. These are 16-17 hour flights with stops in Dublin, so it's not necessarily a terribly appealing option, on the surface.
Also, this is a 24 hour journey just from Windhoek to the North American gateway, and that doesn't even get us all the way back to Miami.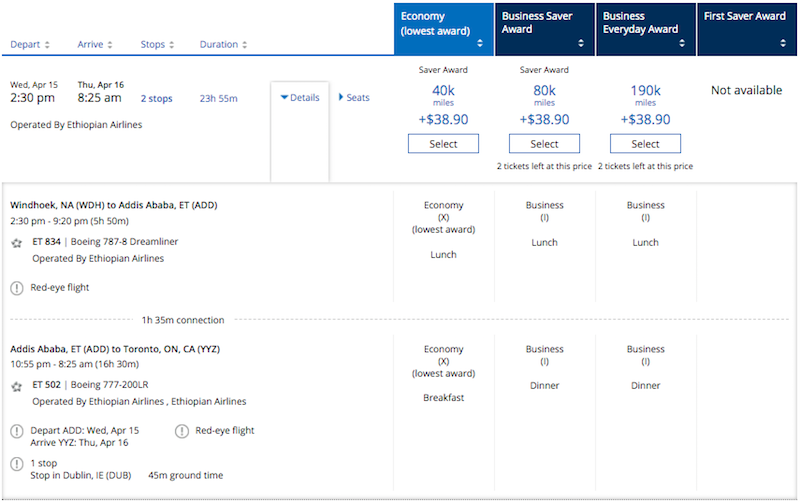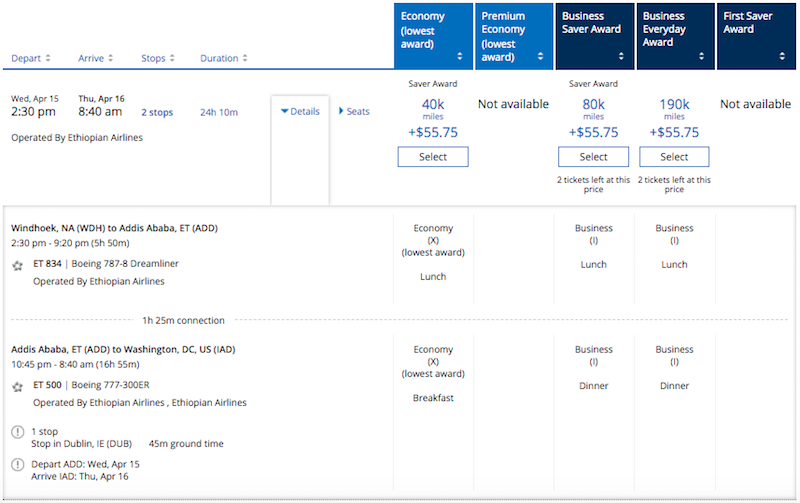 I'm also open to any other fun return options I may not be thinking of, so please let me know!
Bottom Line
This trip is still many months off, but given award availability to & from Africa, it makes sense to lock in flights ASAP. If anyone has been to Namibia and has tips on where to stay in Windhoek, or any other part of the country that is a "must visit," please let me know.
As far as the return goes, let me know if you guys would rather read about Air Namibia, Ethiopian Airlines, or something else!