One of the things I was most looking forward to about my quick "five countries in five days" jaunt I'm currently on is a visit to the British Airways Concorde Room at London Heathrow.
Most rank the Concorde Room as one of the top ground experiences in the world, so after my amazing Emirates lounge experience yesterday I was quite excited. I didn't actually have very high expectations since I've done the other best first class lounges in the world, like those offered by Lufthansa and Thai.
My delight with Heathrow (which isn't the lounge's fault) began after security. I took a picture of the entrance to the Concorde Room (which is just after security) with my phone, and was immediately approached by one of the security officers — "let me see that photo and then delete it immediately." I responded with "sorry, to clarify, I was taking a picture of the lounge entrance and not the security checkpoint. Here's the picture." I showed her the picture and she said "delete that right now." I said "is photography not allowed at the airport or why?" She responded with "it's a security policy but has nothing to do with security." Huh? I deleted it and she said "you better not restore that photo."
Whatever. I was looking forward to being greeted by a friendly agent in the Concorde Room, though instead I got greeted by Carol Beer's sister. For those of you not familiar with Carol, here she is:
There was no "hello" or anything, but our boarding passes were simply thrown back at us.
I figured the Concorde Room would at least be relaxing. After all, it's only available to British Airways first class passengers, while other OneWorld first class lounges are available to OneWorld Emerald members and partner airline first class passengers. My point of comparison was the Galleries First lounge, which is more or less for partner first class passengers and OneWorld Emerald members.
Instead the lounge was a zoo and it was a struggle to find a seat. I don't hold that against them since there are some weather delays, though.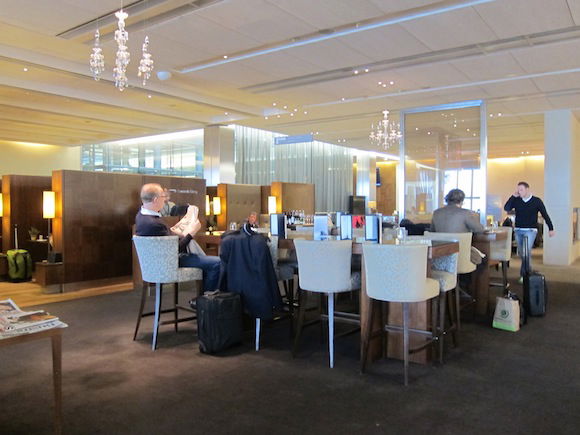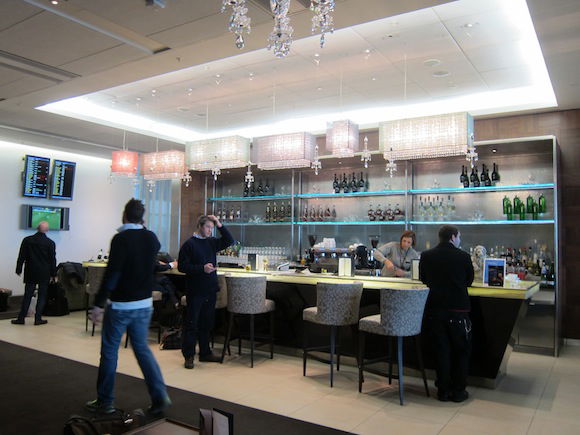 As far as the bathrooms go, while they were spacious, they were extremely industrial looking and not very clean.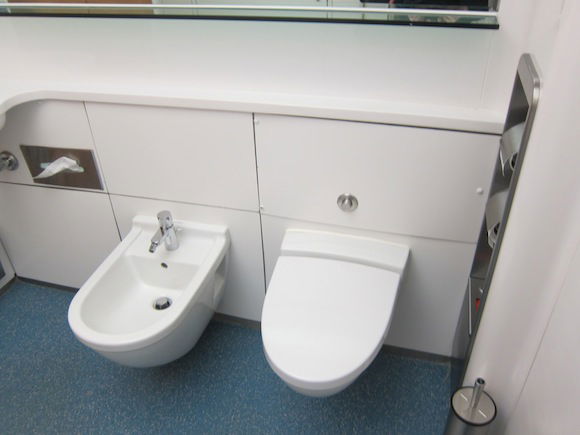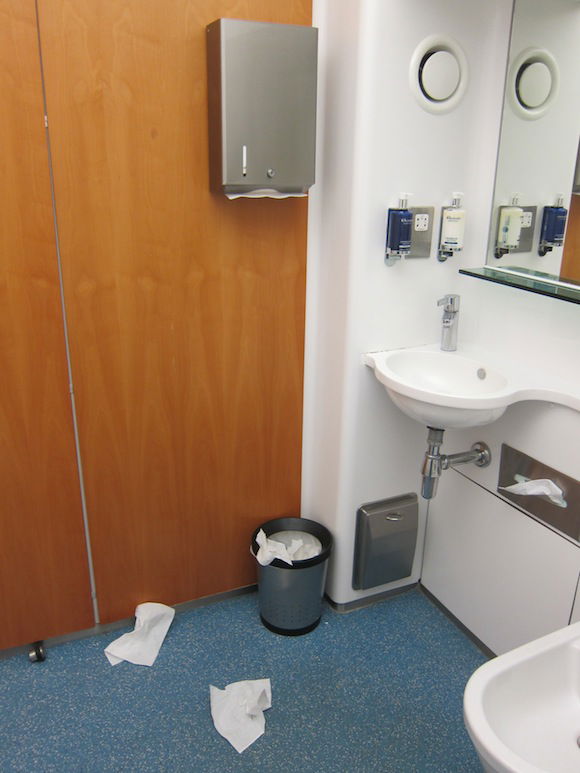 Then it was time to eat something in the Concorde Room dining area.
We walked up to the counter and I said "hello," and the waitress simply walked away and huffed, having clearly heard what I said. She returned and simply said "two?"
She brought us to our seats without saying a word, and after 30 seconds came back and said "ready?"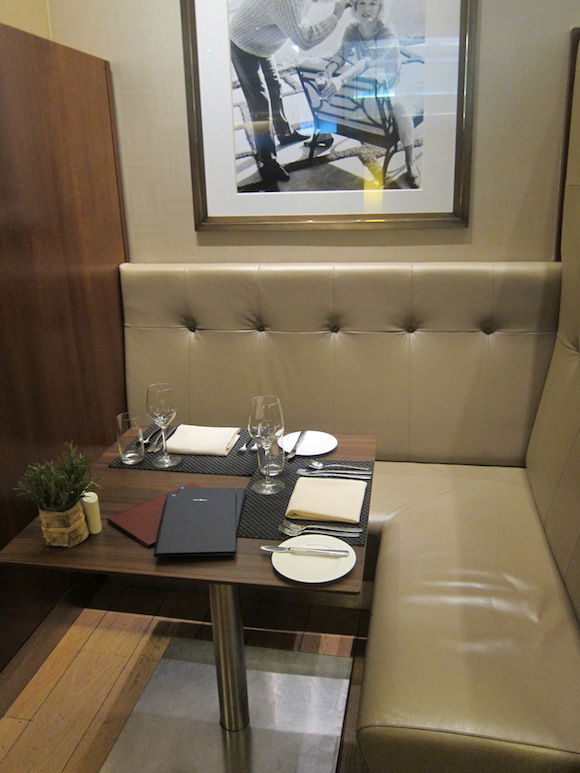 I ordered an open faced chicken sandwich, one of only four things on the "light bites" menu. She looked at me like I was from another planet and said "we're out." So I ordered something else.
Then our food was served. My friend had ordered a burger, and as she brought the plate I could have swore she said "f@ck, f@ck, f@ck." Excuse me?!?
As it turned out they had placed the silverware too close together, so she was asking my friend to move his fork a little bit. Still, I can think of better ways to do that than "fork, fork, fork."
Then we ordered dessert. The warm chocolate fondant with vanilla bean ice cream sounded good. Unfortunately the ice cream was already completely melted… if it even was ice cream to begin with.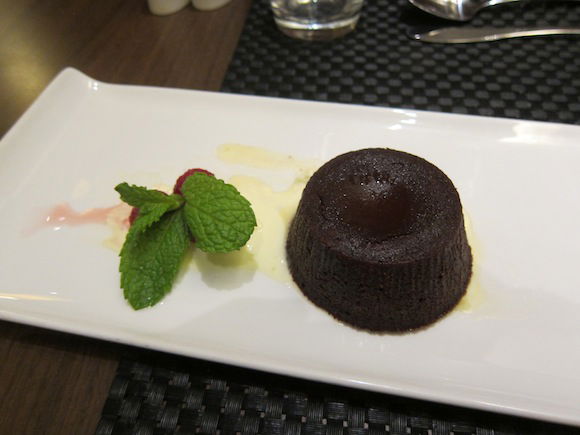 Then it was time for the spa appointment I had made for 1:20PM. I got there at 1:15PM and was told that my treatment would be running about 15 minutes late. It wasn't a big deal, but just further contributed to my feeling that nothing was going right.
The Elemis Spa is located just outside the Concorde Room, and I made three separate trips in and out. By the third time I figured I wouldn't need to show my boarding pass again since it was the same lady each time. I asked if she wanted to see it, and she said "yeah, I have no way of remembering who walked in and out."
So to sum it up, the lounge was crowded as could be, food mediocre, and service horrible. With the exception of at the Elemis Spa I literally felt like I was the biggest inconvenience everyone faced that day.
I hate to say it, but given the option I'd rather visit an American Flagship Lounge, where at least I'm not made to feel unwelcome.
Have you visited the Concorde Room? What was your experience like?