It's becoming increasingly clear that so many of the services that have been cut by airlines during the pandemic in the name of safety won't ever return, as airlines realize that they like the cost savings. Here's the latest such example.
British Airways closes airport lounge spas
British Airways has made the decision to permanently close its Elemis Spas inside airport lounges, after the spas were temporarily closed at the beginning of the pandemic. This only impacts spa treatments, as showers will continue to be available.
For context, there were four Elemis Spas, in the following locations: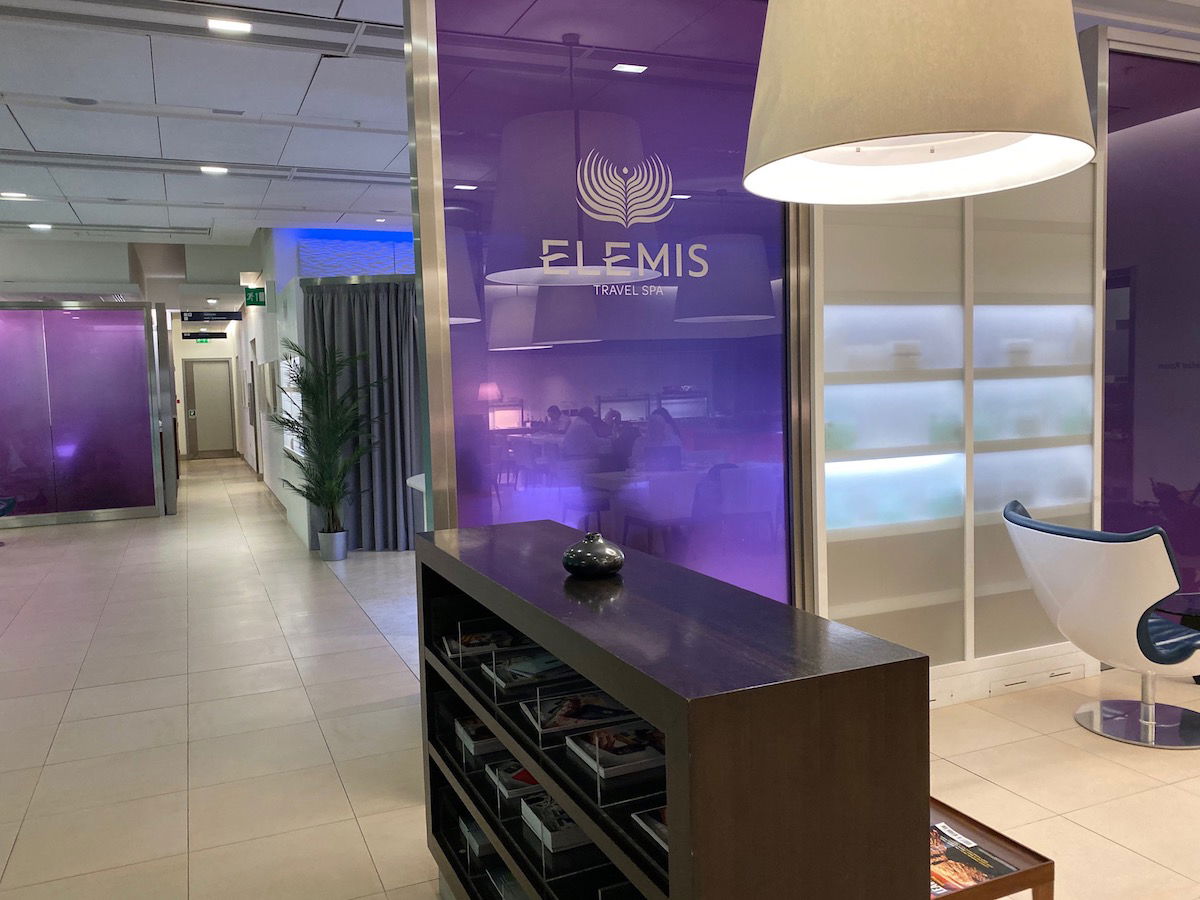 Elemis Spa in British Airways Arrivals Lounge
These spas offered complimentary 15 minute treatments, ranging from a neck & shoulder massage, to an eye massage, to a chair massage. They were available for free to long haul British Airways first class and business class passengers, as well as British Airways Gold Card holders.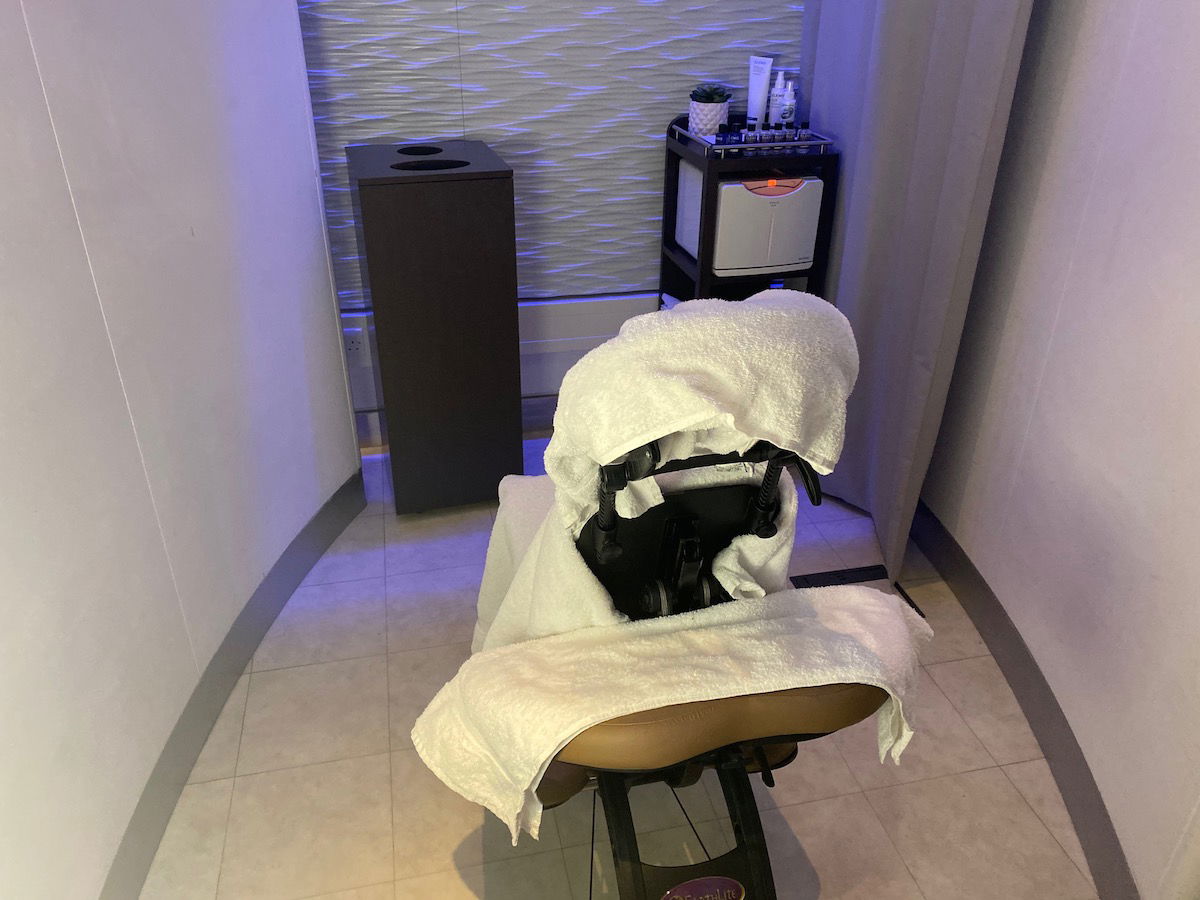 Elemis Spa in British Airways Arrivals Lounge
Elemis Spas were initially closed to limit contact between people at the start of the pandemic, and also because several British Airways lounges closed at the start of the pandemic. But clearly the airline has now decided it no longer needs to offer these to compete.
British Airways says it will investigate other ways to support customers' well-being inflight, so perhaps we'll see spa treatments replaced with breathing exercises through the inflight entertainment, or maybe the airline will make food and beverage cuts to help people stick to their diets. 😉
I'll miss the Elemis Spas… kind of
This is objectively a negative development, though to be fair, British Airways' Elemis Spa treatments were my least favorite complimentary spa treatments offered by any airline.
First of all, it was extremely hard to get an appointment. If you were traveling in first class you could reserve a treatment in advance, but to be honest I don't typically plan 15 minute airport massages a month in advance.
And if you wanted to get an appointment the day of, that was nearly impossible, at least in the Heathrow Terminal 5 location. When an appointment was available, it was typically for the chair massage, which is basically like one of those massage chairs you'd find in the middle of a mall, except you don't need a quarter to operate it.
British Airways' biggest rival, Virgin Atlantic, also has a spa in its Heathrow Clubhouse. The spa has a slightly different business model, though — there are a very limited number of complimentary treatments, and then there are lots of services for purchase, ranging from haircuts to longer massages.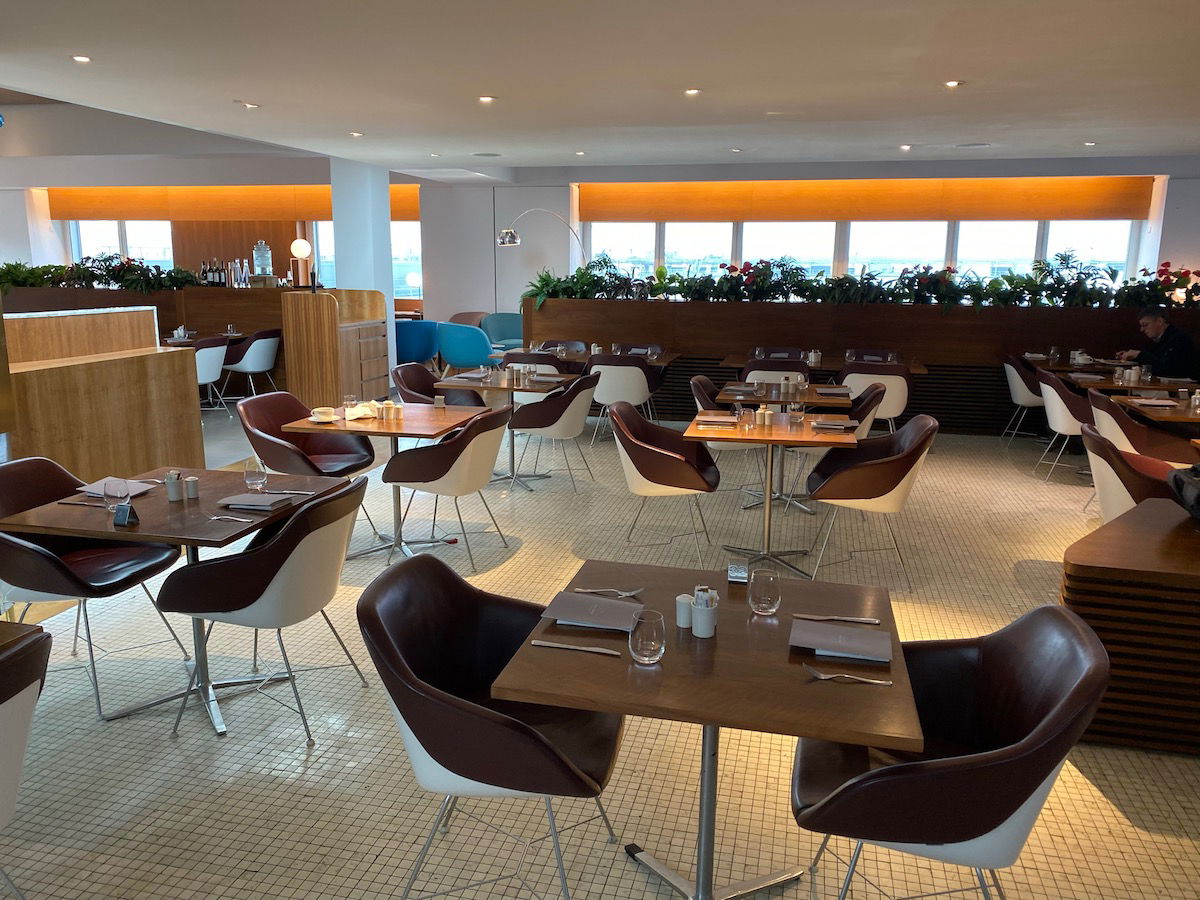 I love the Virgin Atlantic Clubhouse Heathrow, which also has a spa
Bottom line
British Airways will be closing its Elemis Spas permanently. While these spas were initially closed during the pandemic, it's clear that British Airways appreciates the cost savings, so will make the cuts permanent. Unfortunately I expect we'll see similar initiatives from a countless number of other airlines.
Will you miss the British Airways Elemis Spas?