TAP Portugal has lofty expansion goals, including increasing their footprint in North America. Over the summer TAP launched flights from Lisbon to Boston and New York JFK. However, they have a limited longhaul fleet as of now, so the airline leased two planes from Brazilian carrier AZUL to operate the new routes.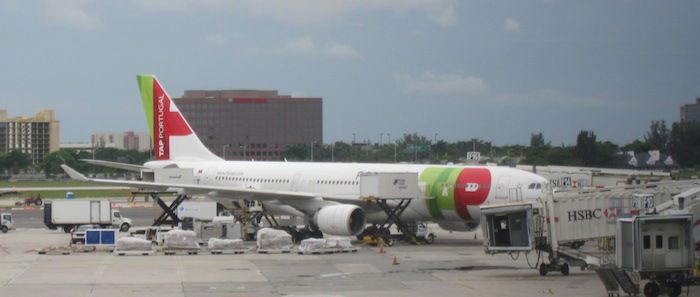 TAP's own planes feature angled business class seats, which are less than ideal for transatlantic flights.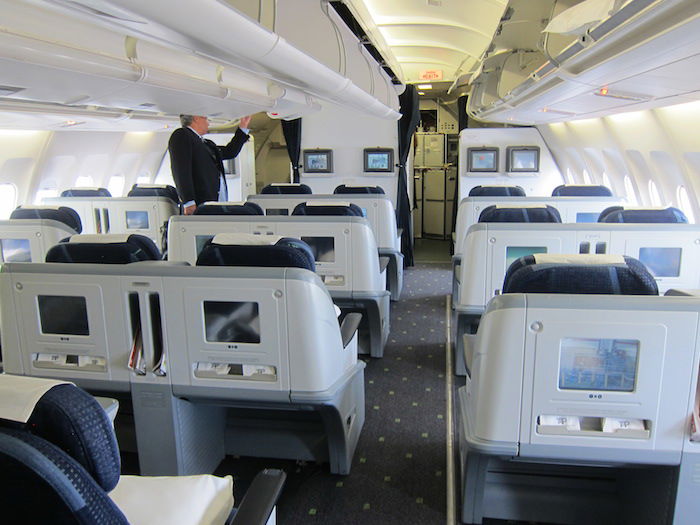 However, one of the good things about these flights operated by AZUL planes is that they feature fully flat, staggered business class seats, which are a huge improvement over TAP's own product. The problem is that TAP has been swapping planes last minute all the time, so there's no way to reliably book flights operated by AZUL planes, even if they have their "usual" routes.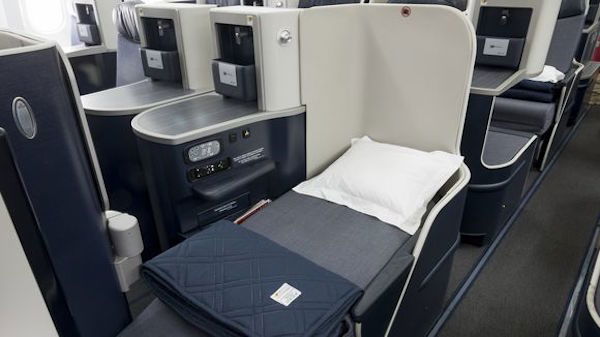 Well, the good news is that TAP Portugal has just announced that they'll be installing new business class seats on their own planes.
Per thedesignair.net, TAP Portugal will be installing fully flat business class seats on seven of their A330s. They're not installing those seats on the rest of their A330s, since they plan on replacing those planes with the A330-900neo in the coming years.
These business class upgrades should happen throughout 2017, with the project starting early in the year and finishing late in the year (of course that's subject to change). Often installing a new business class product leads to a reduction in the number of premium seats, which is bad for award availability. However, in this case they're getting creative by taking away some galley and closet space, and the business class seat count will actually increase from 24 to 25.
As far as the product goes, TAP will be installing Thompson Vantage staggered seats, which are similar to the ones you'll find on Aer Lingus, Austrian, Brussels, Delta, JetBlue, etc.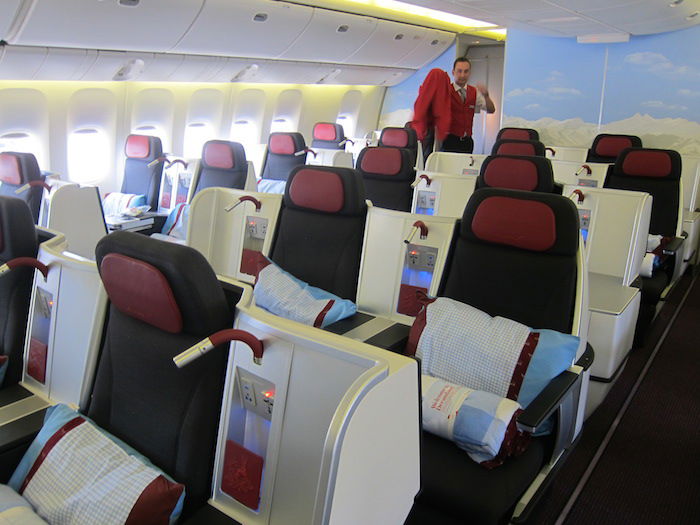 Austrian's business class, which is similar to what TAP Portugal will offer
Bottom line
I'm thrilled to see TAP Portugal installing a new business class product. While we'll still see angled seats in their fleet for the next couple of years, it's certainly a step in the right direction. It has been a couple of years since I've flown TAP, so I'd love to try them again when their new product is introduced.