As I wrote about earlier this year, TAP Portugal is launching two new US routes this summer, including Lisbon to Boston and Lisbon to New York JFK. The Lisbon to Boston route launches as of today, June 11, 2016, while the Lisbon to New York JFK route launches as of July 1, 2016.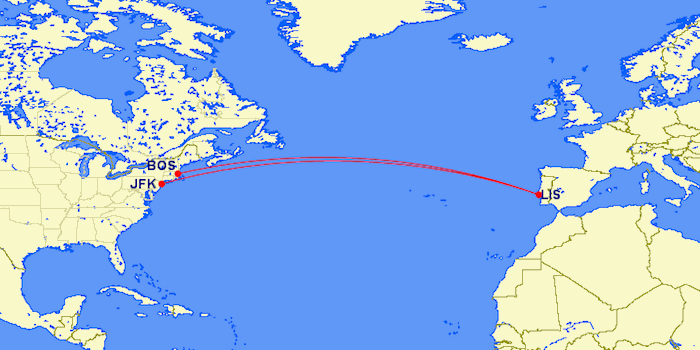 I've flown TAP Portugal before and overall enjoyed my flight, though they did have angled seats, which I'm not a fan of. Then again, an east coast to Portugal flight is short, so that isn't really a big deal.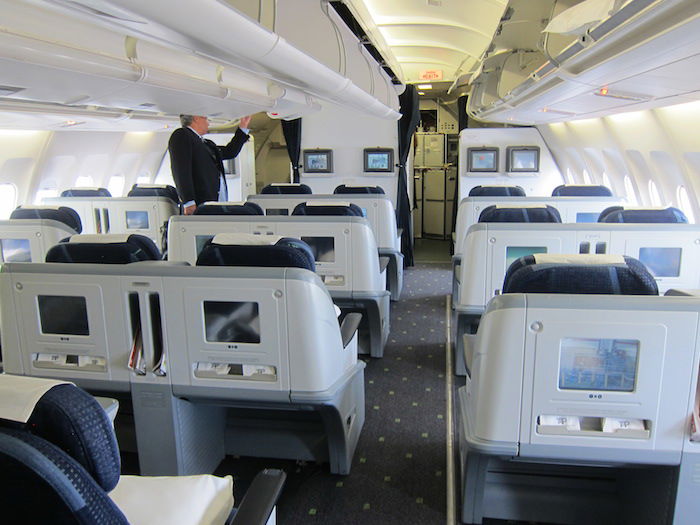 TAP Portugal A330 business class
What I wasn't aware of, and what the airline seems to be rather quiet about, is that TAP Portugal introduced a new business class product as of today, on their Lisbon to Boston route. This same product will be available on their new Lisbon to New York JFK route as well. These are planes which they took over from AZUL, which is why they have a different product. Per USA Today:
The route is the first to feature TAP's updated Airbus A330 cabin interior, which includes the new lie-flat seats.

As for TAP's new business-class cabin, it also will fly on its JFK-Lisbon flights when they launch July 1. The seats replace TAP's current angled-flat seats in business class, where each passenger will now have direct aisle access in the updated interior.

For now, the new interiors will fly only on TAP's routes from Lisbon to Boston and New York JFK. Other planes in TAP's long-haul fleet will be retrofitted and phased into service next year. The new cabins also will be on 14 new Airbus A330-900neos that TAP is set to begin taking delivery of in 2017.
So it looks like these new seats won't be rolled out especially quickly, but rather for now will just be on the Boston and New York JFK routes, and then will eventually be rolled out to other planes starting next year. That's because TAP hasn't actually reconfigured any of their own planes yet, but rather is using ones from AZUL.
TAP's new business class product seems to be in a staggered configuration, similar to what you'll find on some configurations on airberlin, Alitalia, Etihad, etc.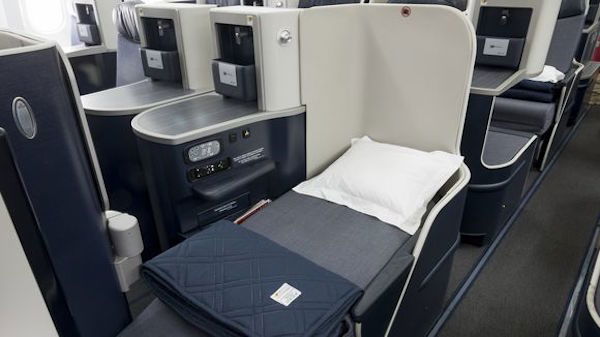 This is a very nice improvement for those flying TAP out of Boston or New York JFK, and I look forward to them updating the rest of their fleet in the future.
I would note that TAP presently has 24 business class seats on their A330-200s, so this reconfiguration represents a decrease in capacity of four seats, as the reconfigured planes have just 20 seats. TAP doesn't seem to have too much premium demand, so I don't view that as being too much of a negative.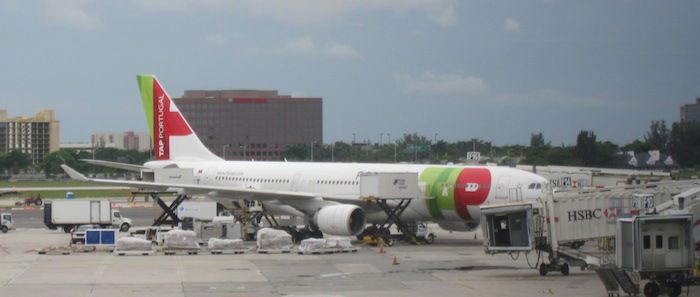 TAP Portugal still has plenty of business class award availability on these routes. For example, here's the space they have between Boston and Lisbon over the coming months, per united.com (the dates in green have business class availability):

Bottom line
It's great to see TAP Portugal installing a new business class product, which will be available on their routes to Boston and New York JFK. While it will be next year before this product is expanded to other routes, at least we know reliably where the product can be found in the meantime. Award availability is excellent, so this is a great option for those looking to travel to Europe.
Anyone more tempted to redeem miles on TAP Portugal now that they have a new business class product?