We've just learned the US destinations that Starlux Airlines potentially intends to serve, and there's a lot to be excited about!
Starlux Airlines will start flying long haul in 2022
Starlux Airlines is the Taipei-based airline that launched operations earlier this year. Obviously this isn't a great time for an airline startup, though on the plus side the airline is well funded.
While most new airlines seem to take a low cost approach, Starlux Airlines considers itself to be a "detail oriented luxury airline," so it's upmarket from just about everything else we're seeing.
The airlines has ordered a total of 39 planes, including:
13 Airbus A321neos
Eight A330-900neos
10 A350-900s
Eight A350-1000s
While Starlux Airlines started service with A321neos, lots of wide bodies will be coming in the next couple of years, as the airline will start taking delivery of both A330s and A350s in the fourth quarter of 2021. The A350s will even feature a first class cabin, with a total of 306 seats.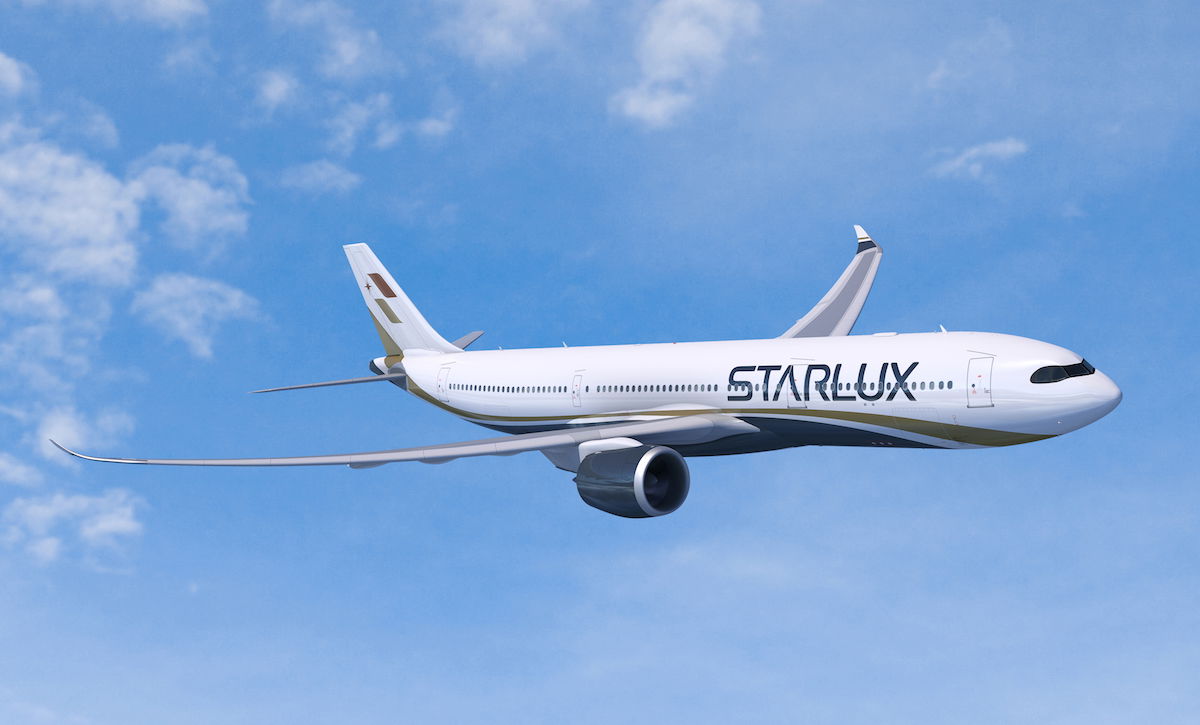 Starlux Airlines recently ordered A330-900neos
Starlux Airlines could fly to 15 US airports
We've known for a while that Starlux Airlines plans to launch flights to the US by the second quarter of 2022, and we now have more details of what that could look like.
As noted by @kyflle, Starlux Airlines has received approval from Taiwan's aviation authority to operate flights to 15 North American destinations. The airline intends to start these flights in June 2022, with Airbus A350s. So, what destinations did Starlux Airlines request operating rights for?
Starlux Airlines may fly A350-900s to the following seven destinations:
Guam (GUM)
Honolulu (HNL)
Los Angeles (LAX)
Ontario (ONT)
San Francisco (SFO)
San Jose (SJC)
Seattle (SEA)
Starlux Airlines may fly A350-1000s to the following eight destinations:
Boston (BOS)
Chicago (ORD)
Dallas (DFW)
Houston (IAH)
Miami (MIA)
New York (JFK)
Newark (EWR)
Washington (IAD)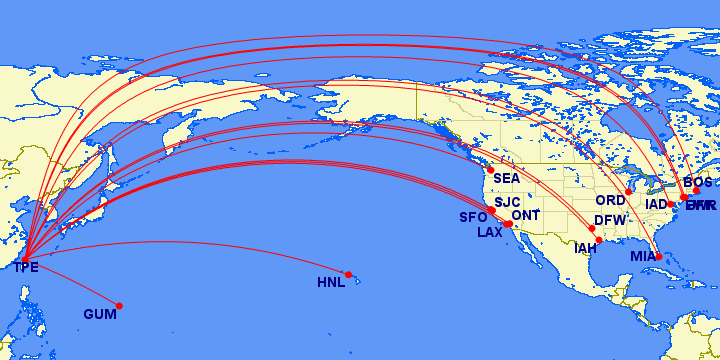 Starlux Airlines' potential US destinations
Will Starlux Airlines actually launch all of these routes?
Now, while Starlux Airlines has named the above 15 destinations in a government filing, I wouldn't necessarily assume the airline will end up flying to all of those destinations. I'd actually assume it's highly likely the airline doesn't fly to all of them:
It's always better to ask for too much permission rather than not enough
This is still at least 18 months away, so a lot can change between now and then
Even if the airline eventually flies to all of these destinations, it won't all be as of June 2022, given that the airline is only progressively taking delivery of A350s around that time
Serving 15 US destinations with a fleet of just 18 A350s seems aggressive, especially when you consider that presumably the airline will want to also fly to some destinations in Europe with those planes
Regardless, I'm thrilled to see the degree to which Starlux Airlines plans to fly to the US in general. A few things stand out:
If Starlux Airlines wants this network to work, it's really going to have to develop partnerships in the US that can provide feed within the US
It would be so exciting if Starlux Airlines actually flew to Miami, as it would be the only nonstop service between Miami and Asia, other than to Doha
I suspect most of the filings for nearby airports (like JFK and EWR, or ONT and LAX) are because the airline hasn't decided which airport to fly to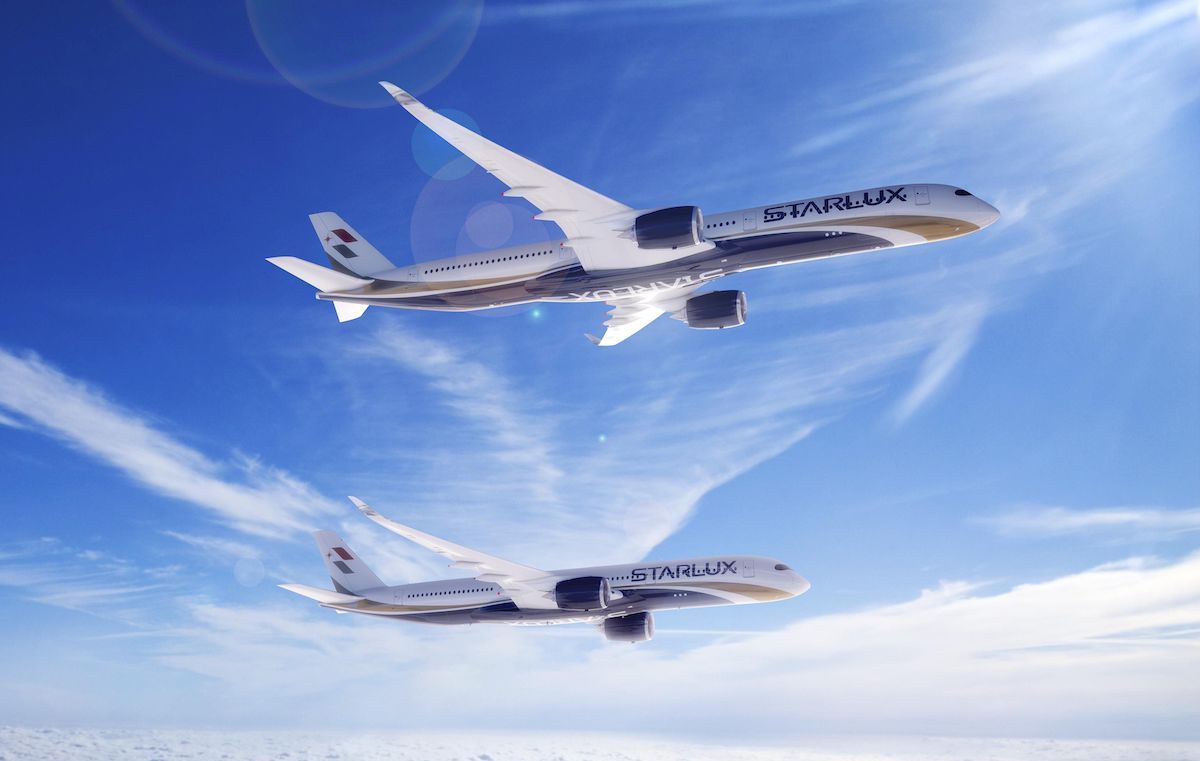 Starlux Airlines has A350-900s and A350-1000s on order
Bottom line
Starlux Airlines has shared plans to serve up to 15 US destinations, ranging from Guam to Miami. So far the airline has received permission from Taiwanese authorities, though it will still need to get US regulatory approval (it shouldn't be an issue, given the Open Skies agreement).
We can expect these routes to start in mid-2022. Only time will tell how many of these destinations actually end up being served in the coming years, but the prospect of some of these routes sure has me excited. Bring on that Taipei to Miami flight, please (though it also seems like the least likely, given that no other airline has been able to make Miami to Asia outside of the Middle East work).
If you're excited about Starlux Airlines flying to the US, keep in mind that the airline is offering four years status matches in its COSMILE frequent flyer program at the moment.
What do you make of Starlux Airlines' potential US routes?