Starlux Airlines, Taiwan's new "detail oriented luxury airline, sure is countering the industry trend. Last week the airline announced it would introduce first class on its A350 fleet, and today it has been revealed that Starlux has ordered additional planes, some of which will be delivered as early as next year.
Starlux Airlines orders A330-900neo
Up until this point, Starlux Airlines had a total of 27 planes on order, including:
10 Airbus A321neos
Nine A350-900s
Eight A350-1000s
Well, the airline is increasing the size of its long haul fleet by nearly 50%. Apple Daily is reporting that Starlux Airlines plans to lease eight Airbus A330-900neos, which will be delivered starting in the fourth quarter of 2021.
This will make Starlux Airlines the first Taiwanese airline to fly the A330-900neo.
What are the differences between the A330-900neo and A350-900?
In a typical three cabin configuration, the A330-900neo has a capacity of 260-300 people, while the A350-900 has a capacity of 300-350 people
The A330-900neo has a range of around 7,200 nautical miles, while the A350-900 has a range of around 8,100 nautical miles
As you can see, the A350 is larger and longer range, though the A330-900neo will do the trick in many markets.
Starlux Airlines increases A350 order, slightly delays deliveries
Starlux Airlines is also slightly increasing its A350 order — Starlux is ordering one additional A350-900, meaning the airline will eventually have a total of 10, in addition to nine A350-1000s.
Starlux will have a slight delivery delay on those, apparently not even by its own request, but rather due to Airbus' delivery schedule. While Starlux was supposed to take delivery of A350s starting in the fourth quarter of 2021, the plan is now for Starlux to take delivery of its first A350 in the first quarter of 2022. With that timeline, Starlux would launch flights to the US west coast by the second quarter of 2022.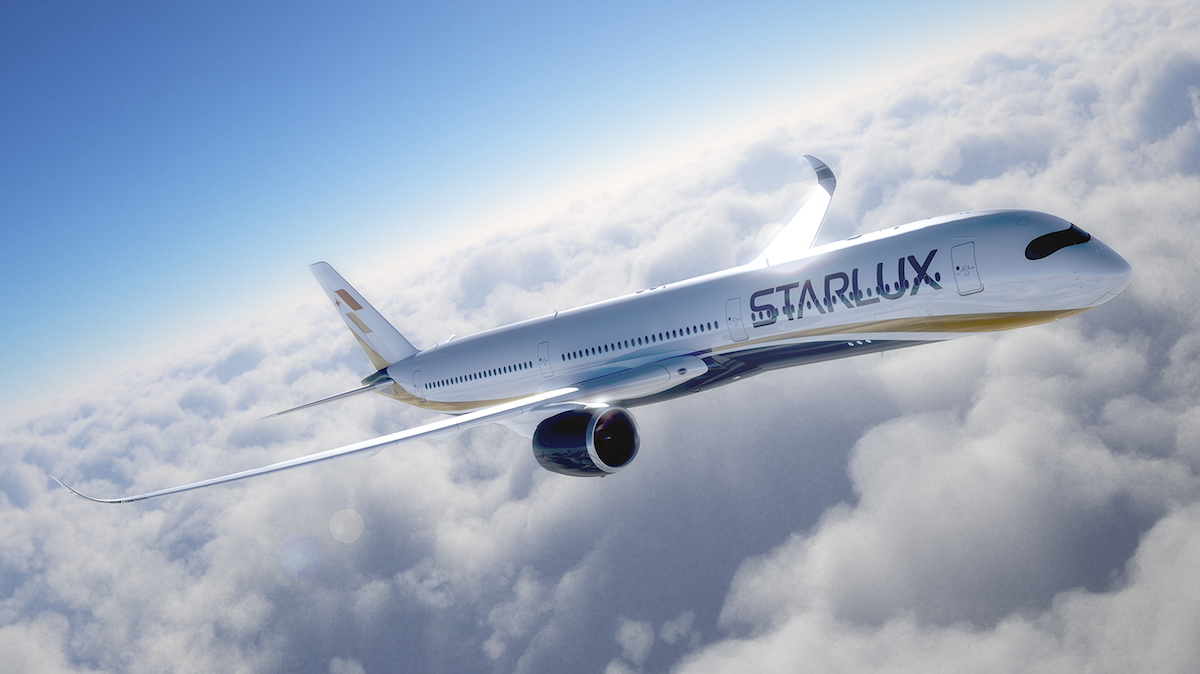 Starlux Airlines A350-1000
Starlux Airlines orders three additional A321neos
Starlux Airlines is also increasing its A321neo order from 10 to 13 aircraft, so that represents an additional three A321neos.
Starlux uses A321neos for regional routes, so more A321neos will allow the airline to expand its intra-Asia network. I had the chance to fly Starlux Airlines' A321neo business class earlier this year, and it was a phenomenal experience.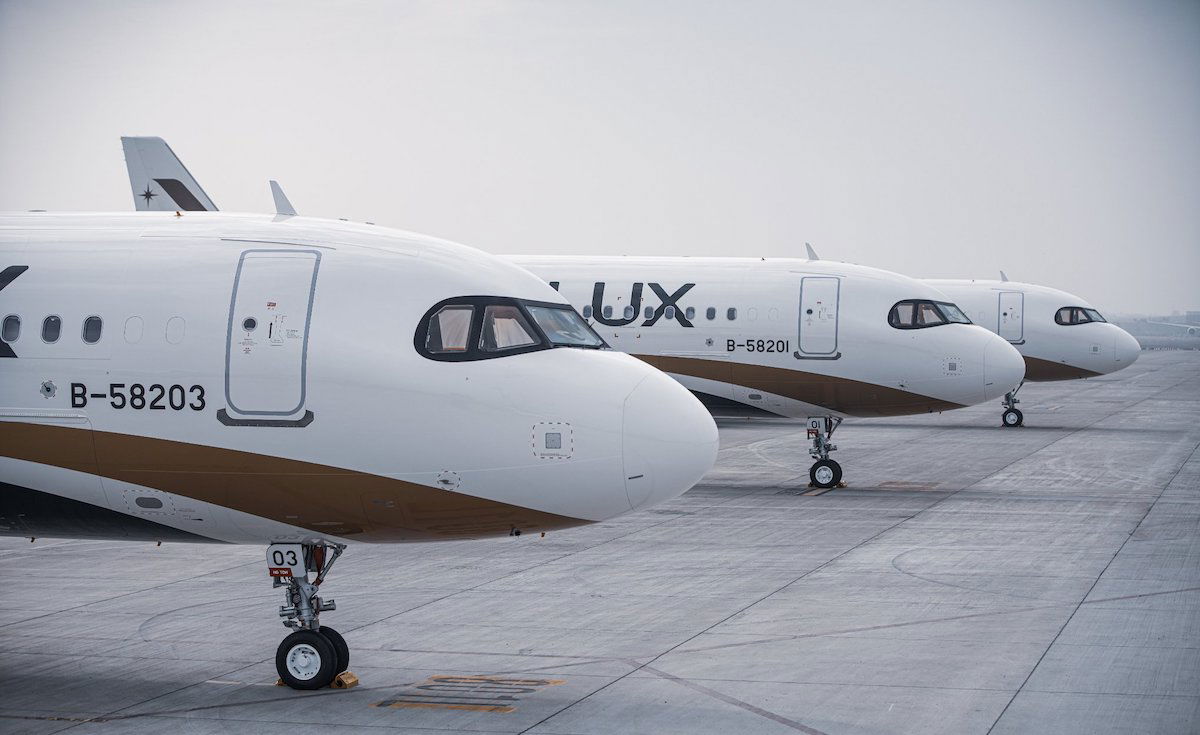 Starlux Airlines A321neo
Why would Starlux Airlines order planes now?
On the surface this sure seems like a strange time to increase a plane order, especially with deliveries planned just a year from now. Why would Starlux Airlines order A330-900neos, as well as more A321neos and an extra A350-900?
My guess is that Starlux got a really good deal from Airbus. With so many airlines trying to defer or cancel deliveries, I have to imagine that Airbus is willing to offer a deal to any airline looking to take delivery in the next year. Starlux seems to be rather well funded, so I guess the airline was in a position to take advantage of that.
Bottom line
Starlux Airlines has just ordered eight A330-900neos, an additional A350-900, and three additional A321neos, increasing its fleet from 27 to 39 aircraft, which is nearly a 50% increase. The airline plans to take delivery of all of these planes by 2024.
I'm so excited for Starlux to eventually offer long haul flights, because the experience should be phenomenal.
What do you make of Starlux Airlines' new aircraft orders?