There's not much to get excited about nowadays when it comes to the passenger experience. About the best news is hearing that airlines are increasing provisioning of hand sanitizer, or selling nuts directly to consumers.
Well, leave it to Starlux Airlines, Taiwan's new luxury airline, to make an announcement that's worth getting excited about.
Starlux Airlines will introduce first class
Starlux Airlines is Taiwan's awesome new "detail oriented luxury airline," and it launched operations at the beginning of the year. The airline was founded by the former CEO of EVA Air, and it's extremely well funded (which is needed in this environment).
I had the chance to fly Starlux Airlines earlier this year between Taipei and Penang, and had a phenomenal flight. The airline launched operations with Airbus A321neos, as the airline has 10 of these on order. These feature personal televisions at all seats, and fully flat beds in business class.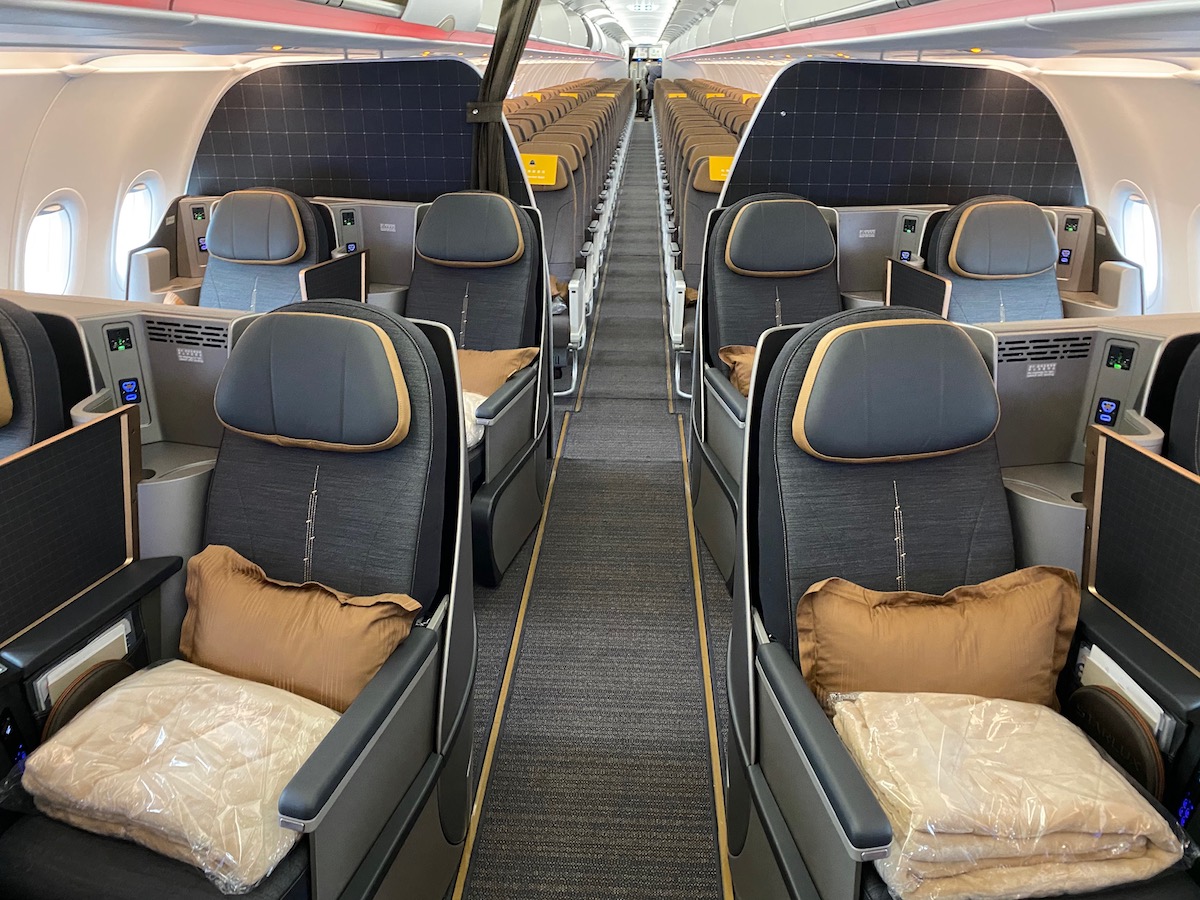 Starlux Airlines' A321neo cabin
The airline has big expansion plans, as Starlux Airlines also has 17 Airbus A350s on order, including:
Nine A350-900s
Eight A350-1000s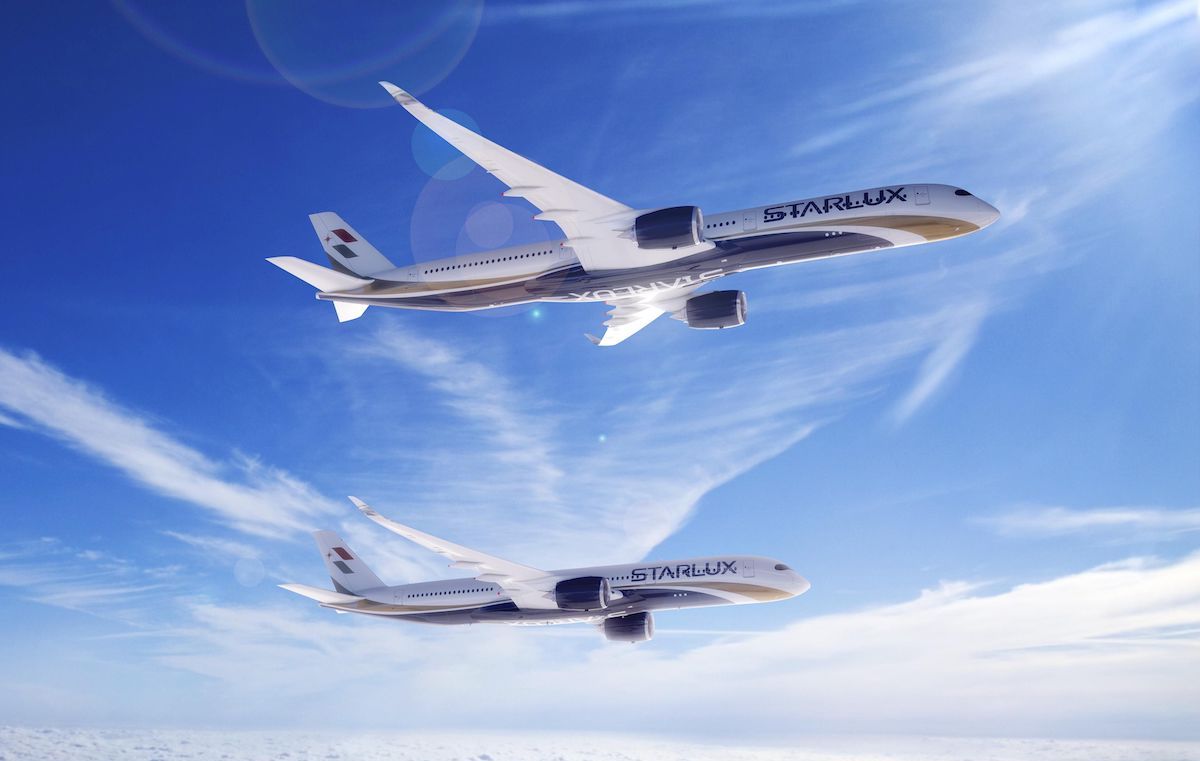 Starlux Airlines A350s
Starlux is expected to take delivery of its first A350 in the fourth quarter of 2021, so we're just over a year from that happening.
There's some exciting news on that front — Starlux Airlines has today revealed that its A350s will feature first class!
So far no exact details have been announced about what the first class will be like, but it's expected that more will be revealed before the end of 2020.
This is kind of surprising, and awesome
I was looking forward to Starlux Airlines' A350s before the first class announcement (especially as I'm a Starlux COSMILE Insighter member), but this is even more exciting:
China Airlines and EVA Air both offer phenomenal business class products, so I'd expect Starlux Airlines will one-up them even in business class; I'd expect the soft and hard product to be on par with Qatar Airways Qsuites, if not better
I'm sure there will be a significant difference between first and business class, since again, Starlux Airlines is a detail oriented luxury airline 😉
It's especially cool to see the commitment Starlux Airlines has to first class in light of the current pandemic, as we may see several airlines either eliminate first class altogether, or at least significantly scale back its footprint due to aircraft retirements
Starlux Airlines Lounge at Taipei Taoyuan Airport
Will Starlux Airlines have partnerships?
While Starlux Airlines has its own frequent flyer program, here's to hoping that there will be more opportunities to earn and redeem miles on the airline going forward.
Once the airline launches long haul operations to the US, it sure would be cool to see the Starlux COSMILE program become a partner with a transferable points currency.
One also has to wonder if Starlux Airlines will develop partnerships beyond that, or maybe even join an alliance:
EVA Air is a Star Alliance member and China Airlines is a SkyTeam member, so Starlux definitely wouldn't join either of those alliances
That just leaves oneworld, though it seems fairly likely that Cathay Pacific may not be onboard with Starlux joining, given that they'll largely be competing for long haul traffic
The point is, here's to hoping there are lucrative ways to redeem partner miles for travel in Starlux Airlines first & business class.
Bottom line
While the pandemic has had horrible impacts on global aviation, I'm happy to hear that Starlux Airlines still plans to move forward with wide body aircraft as of late 2021. The airline will even install first class.
Suffice to say that I can't wait to see what Starlux's long haul product will be like, in both first and business class.
What are you expecting from Starlux Airlines' A350 first & business class?