---
Welcome to my next trip report, covering travel in business class on Japan Airlines, SriLankan, and KLM, as well as some hotels in Sri Lanka, Abu Dhabi, and more.
Planning the trip
I've flown through Colombo Airport over a dozen times. That's because Colombo is known for having incredibly low first and business class fares, so it can be a great deal to "position" there to score big discounts on flights.
However, I had only ever visited Colombo, but hadn't gone into the countryside, which I had heard great things about.
Ford and I have both been wanting to visit the country, so we figured it was finally time. We also both love Aman Resorts, and Sri Lanka has two of them, so we built our trip around visiting those hotels. Aman consistently does a great job building hotels in areas that are really interesting.
While I'm happy to have visited them, I'm really sad we didn't make it to the Tea Trails, which are probably the most spectacular part of the country.
Booking flights
As usual, I make an effort to try new products when visiting destinations, and this trip was no exception.
There are lots of ways to get to Sri Lanka. You can either fly via the Middle East (Abu Dhabi, Dubai, Doha, etc.), or via other Asian gateways (Tokyo, Hong Kong, etc.).
In order to review new products we decided to try Japan Airlines' 787-9 business class. I've reviewed Japan Airlines' 777-300ER business class as well as their 777-300ER first class, but this was my first time flying their 787-9. So I booked the following for 60,000 Alaska Mileage Plan miles plus $32.20 per person:
1/22 JL11 Dallas to Tokyo departing 11:40AM arriving 4:25PM (+1 day) [Business]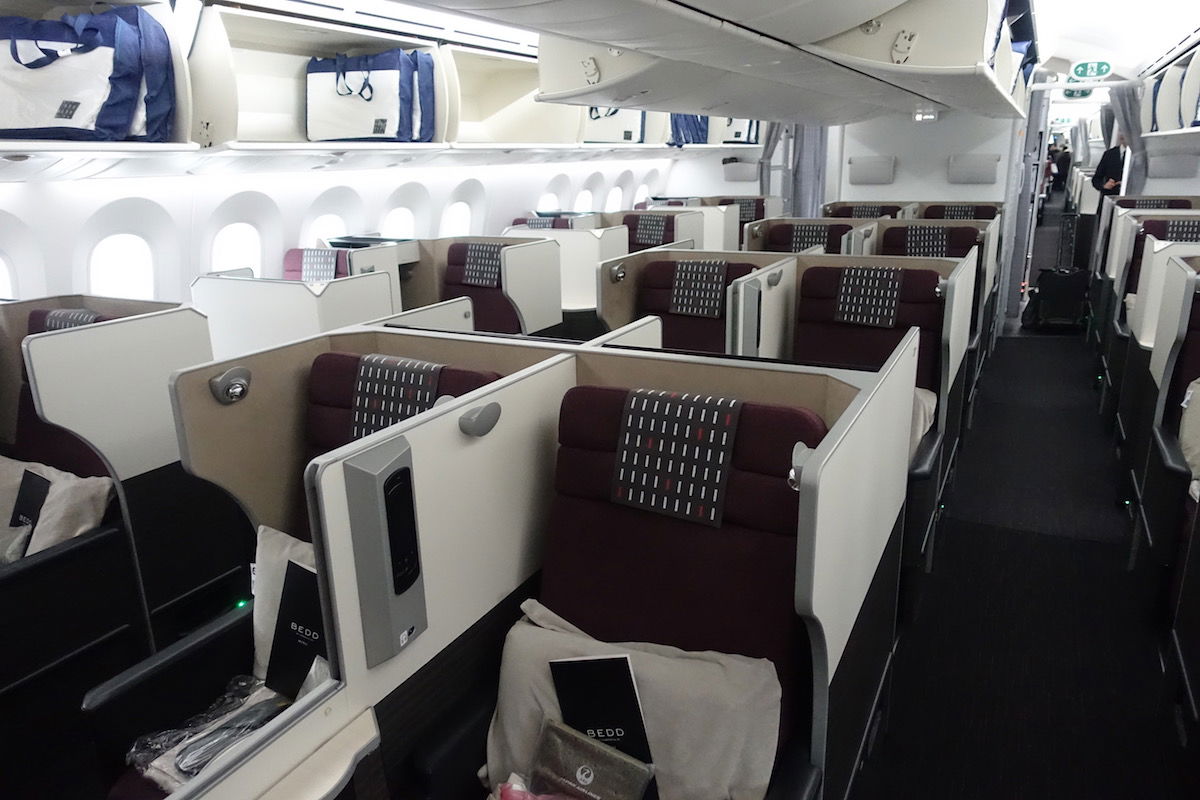 Japan Airlines 787 business class
Then from Tokyo Narita there was conveniently a nonstop flight on SriLankan the following day, which would allow me to review their A330 business class on a long haul flight (I had previously only reviewed it on the short flight between Colombo and Male). So I booked the following for 40,000 American AAdvantage miles plus $35.10 per person:
1/24 UL455 Tokyo to Colombo departing 11:20AM arriving 5:50PM [Business]
Some might be saying "well couldn't you book that on the same award since both airlines are in oneworld?" Maybe with some programs that's possible, but with American you can't route from the US to Sri Lanka via Japan on a single award, so it would require two award tickets.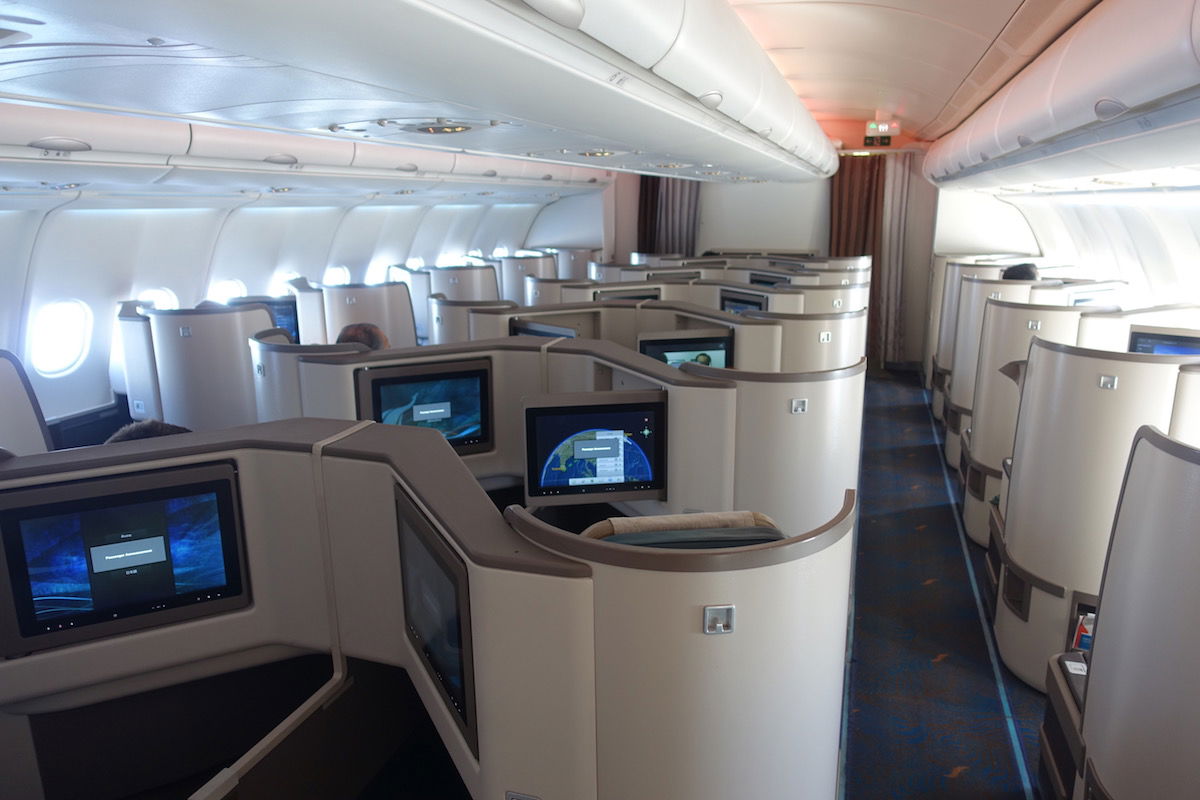 SriLankan A330 business class
As mentioned above, Colombo is known for good business class fares, so we decided to book a paid business class return ticket. While there were some oneworld itineraries that would have probably earned me more valuable miles, I decided to book something that would allow me to try some new products.
We booked the following for $1,100 per person:
1/31 UL207 Colombo to Abu Dhabi departing 6:40PM arriving 10:00PM [Business]
2/02 KL452 Abu Dhabi to Amsterdam departing 2:00AM arriving 6:30AM [Business]
2/02 KL641 Amsterdam to New York departing 1:25PM arriving 3:45PM [Business]
This would allow us to try the SriLankan A321neo, KLM A330, and KLM 787. It also allowed us to have a stopover in Abu Dhabi for just over 24 hours to break up the journey.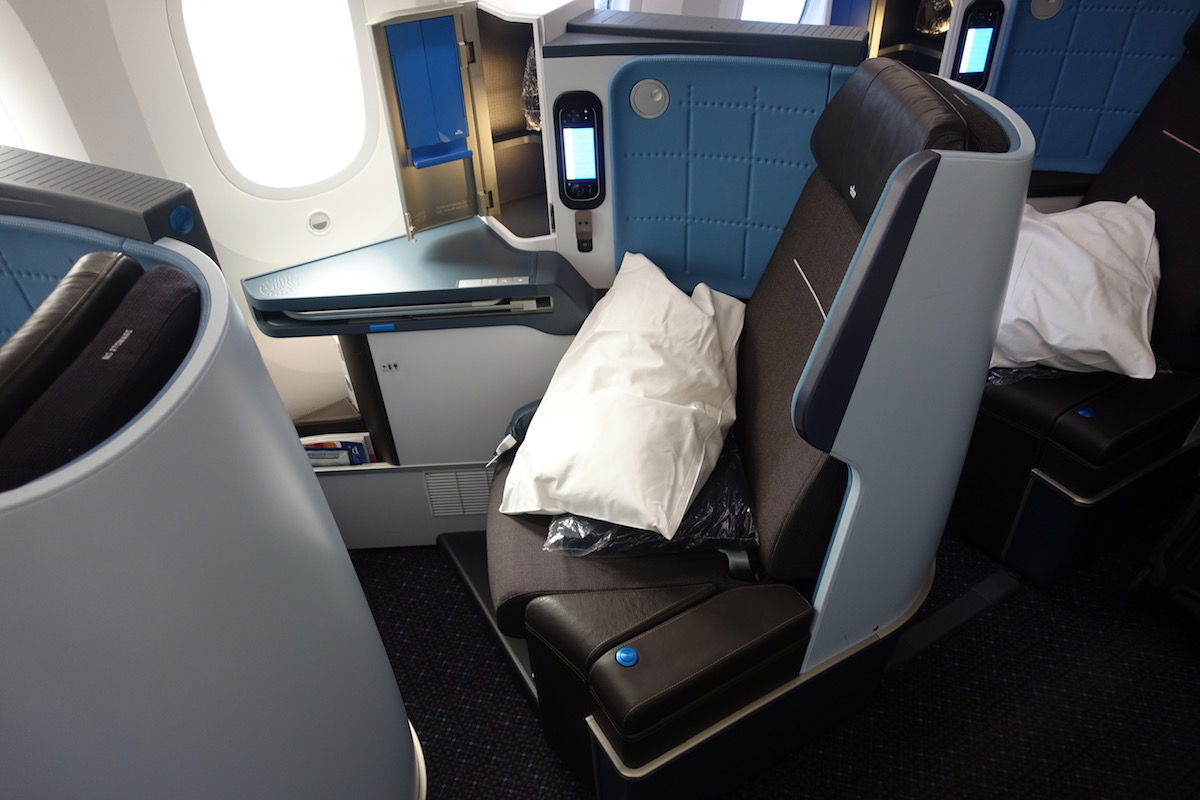 KLM 787 business class
In the end our routing looked as follows: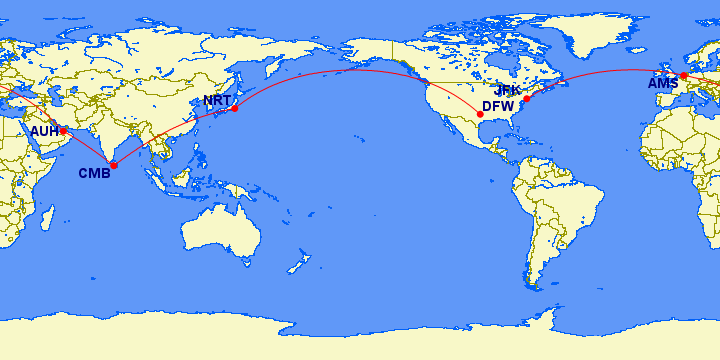 Booking hotels
For our trip we had the following nights on the ground:
One night near Tokyo Narita
Seven nights in Sri Lanka
One night in Abu Dhabi
Near Tokyo Narita we booked the ANA Crowne Plaza Narita. In the past I've always stayed at the Hilton Tokyo Narita, but I figured we should try something else. The rate was ~$120.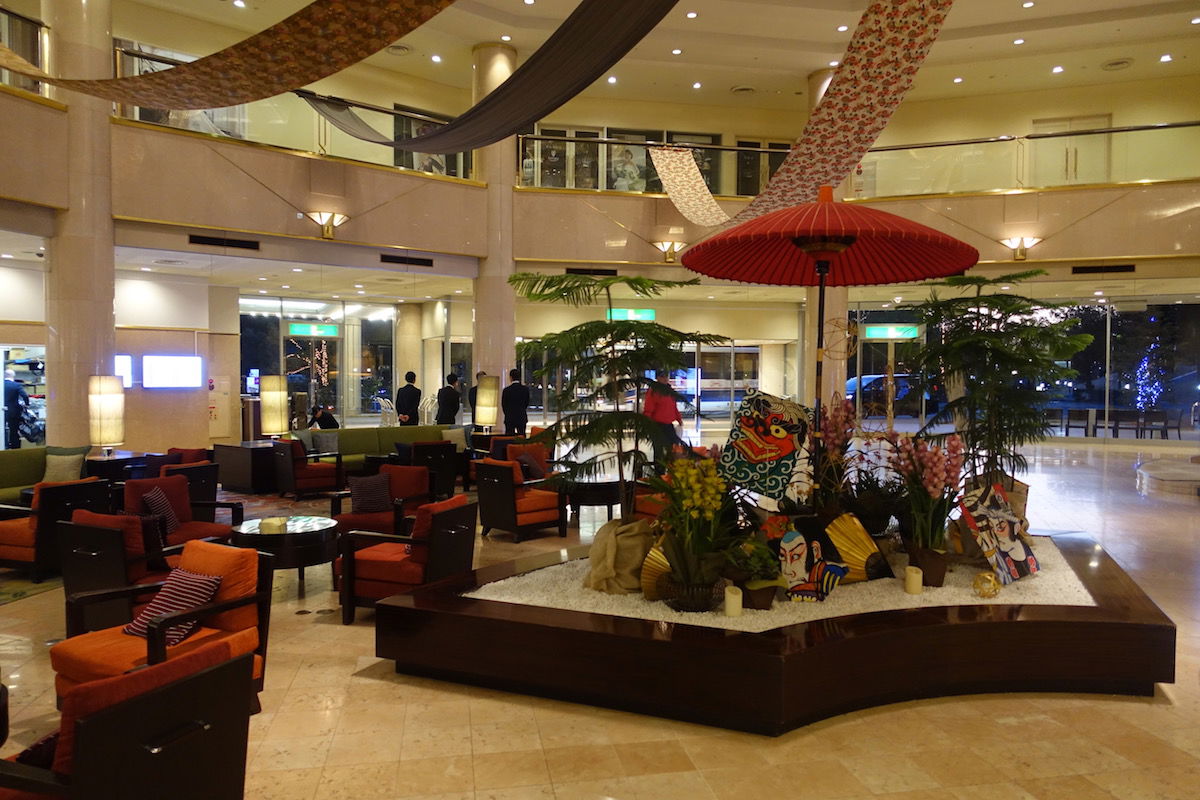 We had a week in Sri Lanka, and decided to split time between the two Amans — Amangalla and Amanwella. Aman has the Fort & Beach Journey, which is a way you can get better value by booking both hotels together. By booking a seven night package you receive additional perks like daily lunch or dinner, as well as activities and spa treatments at both resorts.
I'll talk more about the rates and everything that was included in the individual trip report installments.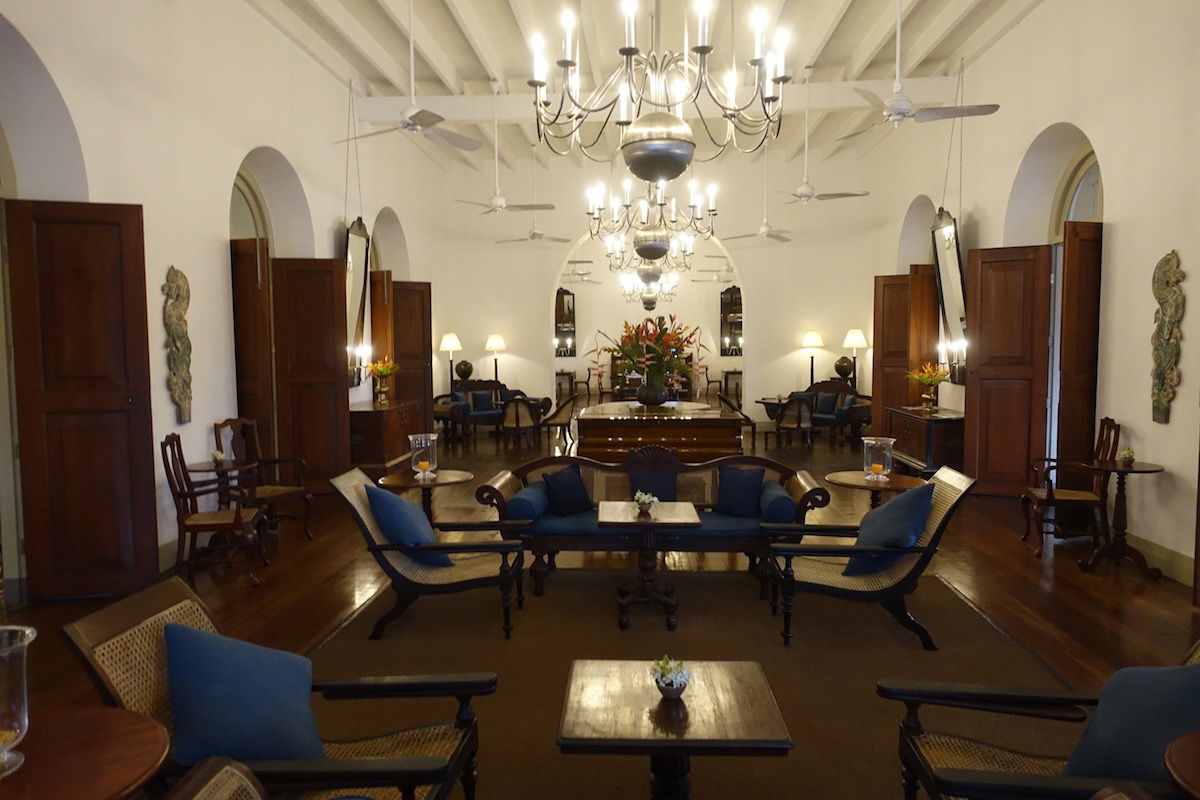 Amangalla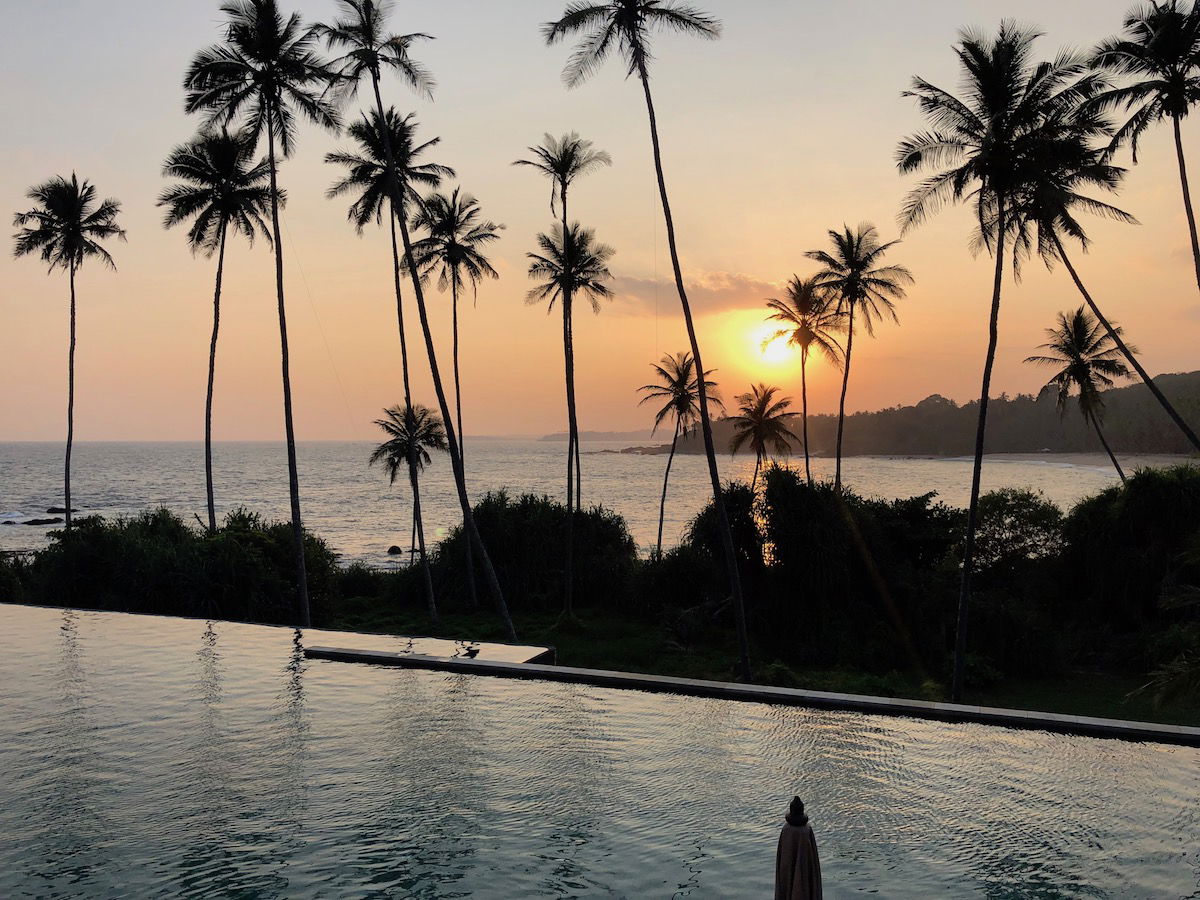 Amanwella
Lastly for our one night in Abu Dhabi we decided to book the new EDITION Abu Dhabi, which I've been curious about. Our one night stay cost about $200, and Ford booked us through the Ritz-Carlton STARS program, getting us free breakfast as well as a property credit.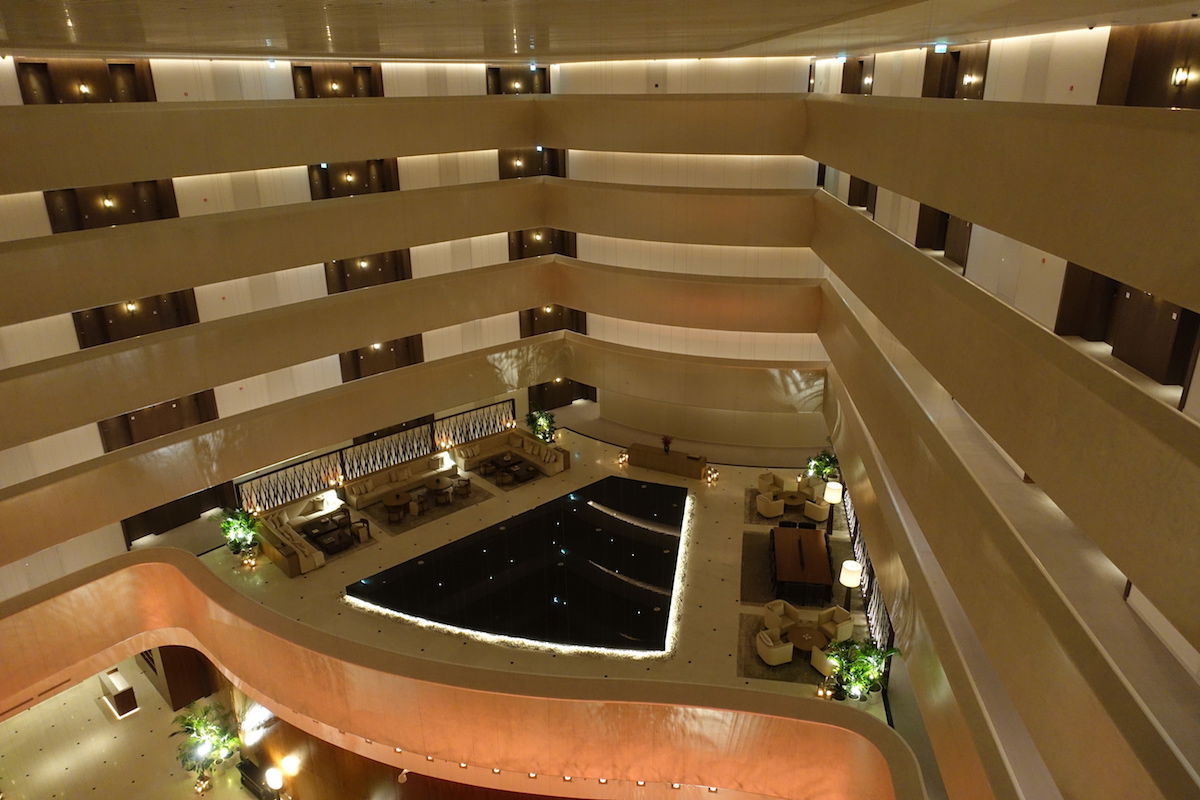 EDITION Abu Dhabi
Bottom line
I'm happy I finally had the chance to visit Sri Lanka outside of Colombo. However, I have serious regrets that we didn't visit the Tea Trails, which I've heard great things about.
Overall we had some fantastic flights and hotel stays, though there were also aspects of the trip that disappointed me.
Thanks for reading, and stay tuned!