In the coming months Singapore Airlines will begin to take delivery of five new Airbus A380 aircraft, which will feature a new first & business class product. Singapore Airlines is slow to make changes to their products, but when they do, they usually set the new industry standard. It's my understanding that on their upcoming A380s they're not just refreshing their existing products, but rather completely reimagining them.
All we know so far about the new Suites Class is that the product is going from the lower deck to the upper deck, and that it will feature six Suites rather than 12 Suites. Other than that, they're tight-lipped about what we should expect, so I'm really excited.
A couple of weeks ago I made a post speculating about the first routes to get Singapore's new A380. As I explained in the post, I expect SQ221 from Singapore to Sydney, and SQ232 from Sydney to Singapore, to be the first flights to get the new product. In the previous post I explained the logic, both based on what they've said to other media outlets, and also based on the fact that they're only selling at most six first class seats on those flights starting at the end of the year.
I suspect that once the new products are introduced they'll block them from award redemptions for some amount of time. They might not block business class awards, but I think it's a near given that they won't make saver seats available in the new Suites Class, as there will only be six seats.

Singapore's current Suites Class
So a couple of weeks ago I suggested speculatively booking some tickets in hopes of scoring the new Suites Class, and I figured I'd report back on what I booked.
Originally Singapore was supposed to take delivery of the new A380 in October, though apparently that has been delayed by a bit. I really want to try Singapore's new A380 Suites Class and business class, so I booked coordinated roundtrip tickets from Singapore to Sydney. I speculatively booked the following:
For February I booked Singapore to Sydney in Suites Class on SQ221 (80,000 KrisFlyer miles), and then Sydney to Singapore in business class on SQ232 (58,000 KrisFlyer miles)
For March I booked Singapore to Sydney in business class on SQ221 (58,000 KrisFlyer miles), and then Sydney to Singapore in Suites Class on SQ232 (80,000 KrisFlyer miles)
Award availability in Suites Class is extremely limited on the SQ221/232 frequencies, while it's wide open on the other frequencies. However, there are still some dates with availability.
Let me say that it's entirely possible that I'm way off here. It could be that the new product enters service way sooner or even later, and it could be that this flight doesn't even get the first new A380. However, given that KrisFlyer charges just $30 to refund an award ticket, I figured it was a worthwhile risk. If I'm completely off, it's $120 to refund all the tickets and get the miles back. If I'm only half wrong, it's $60 to refund all the tickets.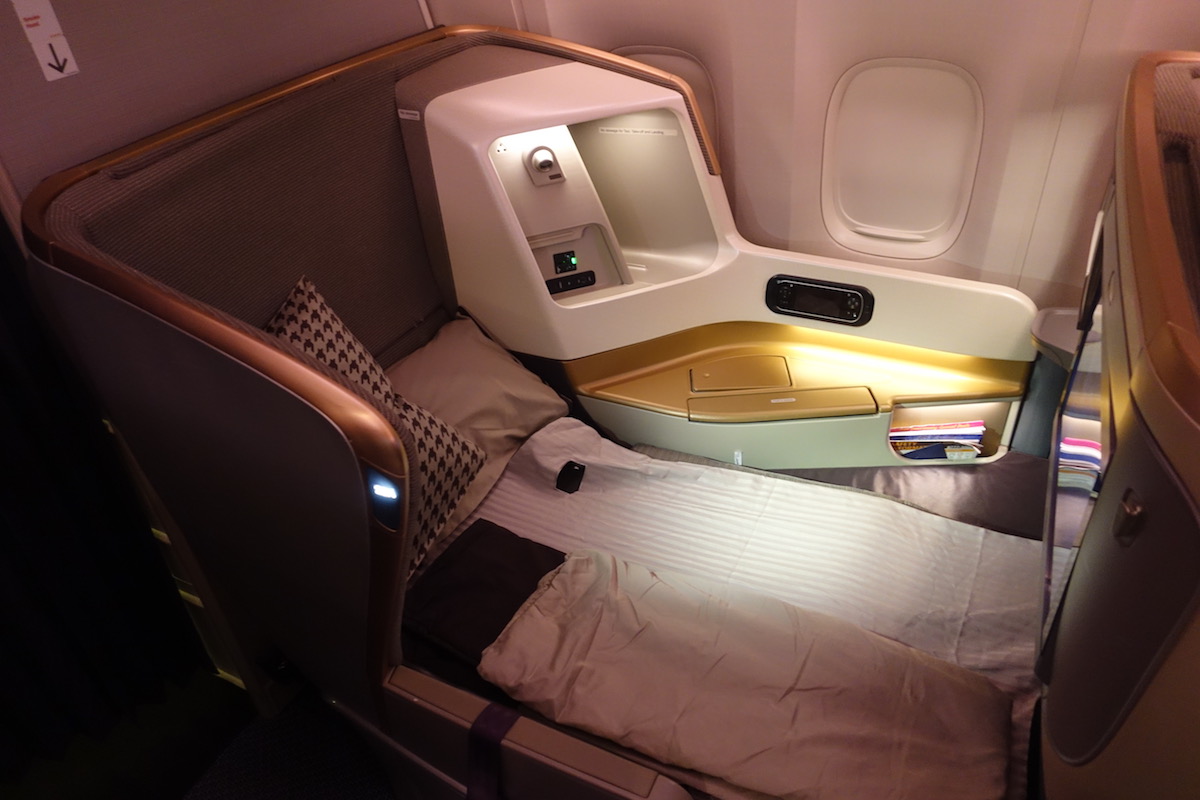 Singapore's current business class
I'm still undecided about whether I'd take one or both trips in the event that the A380 does indeed operate the route. If the product is "just" good, I might only take one. If the new Suites Class is basically like The Residence on Etihad (which I'm not ruling out), then I may take both.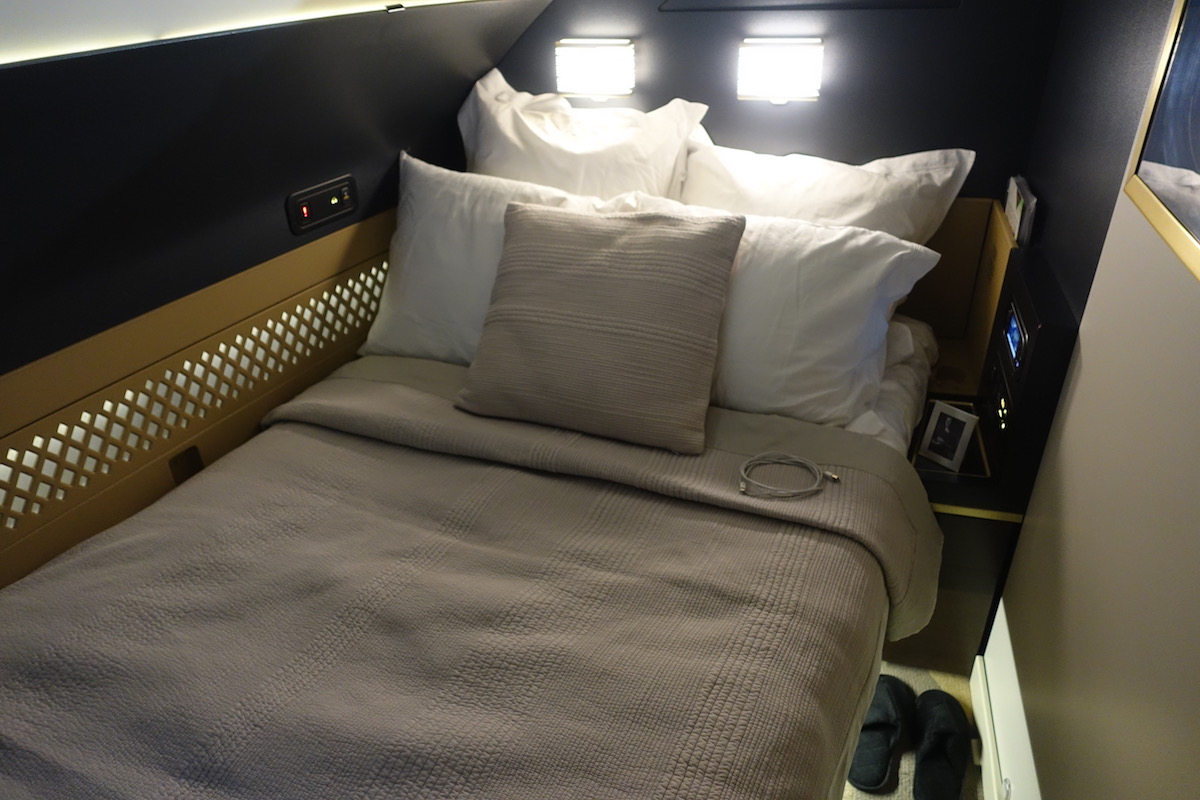 Of course the other risk I took here is that I transferred a bunch of points to KrisFlyer. I had no points in my KrisFlyer account, but fortunately they're transfer partners with all four major transferable points currencies (Amex Membership Rewards, Chase Ultimate Rewards, Citi ThankYou, and Starwood Preferred Guest). So I transferred 266,000 points from Chase Ultimate Rewards and Citi ThankYou. I didn't love doing that since much of the value I get out of transferable points is the flexibility, and I'm giving that up. However, I imagine I'll have no trouble using KrisFlyer miles in the three years before they expire in the event that I redeposit all these tickets.
Now I'm just crossing my fingers that this all goes as planned, and need to start figuring out the plan for Emirates' new 777 first class.
Is anyone else speculatively booking flights in hopes of trying Singapore's new A380? When do you think it will be in service?