As noted by Mainly Miles, Singapore Airlines will soon become the only airline in the world to consistently serve three different champagne options in first class.
Singapore Airlines' first class champagne selection
As of June 1, 2023, Singapore Airlines will begin pouring three different champagne options to passengers in first class and Suites, on all routes. Per Singapore Airlines' inflight menu, here are the champagne choices customers can expect:
2008 or 2012 Taittinger Comtes de Champagne
Krug Grand Cuvee
2018 Vilmart Grand Cellier d'Or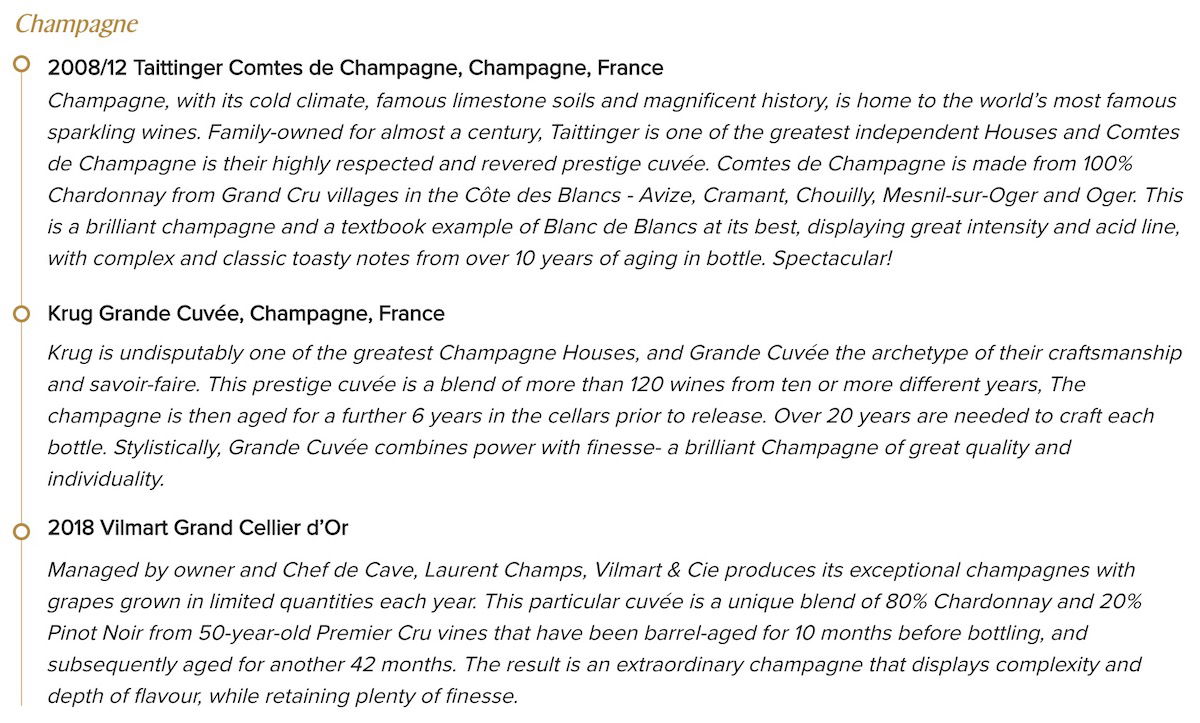 Singapore Airlines has made quite some changes to its champagne selection over the years. Historically the airline served both Dom Perignon and Krug. However, Singapore Airlines dropped Dom Perignon as of November 2022. Or more accurately, Dom Perignon dropped Singapore Airlines, as Emirates and Dom Perignon entered into an exclusive agreement, whereby no other airline can serve Dom Perignon anymore.
That's why we saw Taittinger Comtes de Champagne added to the menu, as it was intended to replace Dom Perignon.
Going back to late 2019, we already saw Singapore Airlines add a third champagne to its first class rotation. However, there were always only two champagnes actually available on a particular flight. With the latest change, we'll see three champagne options on each flight.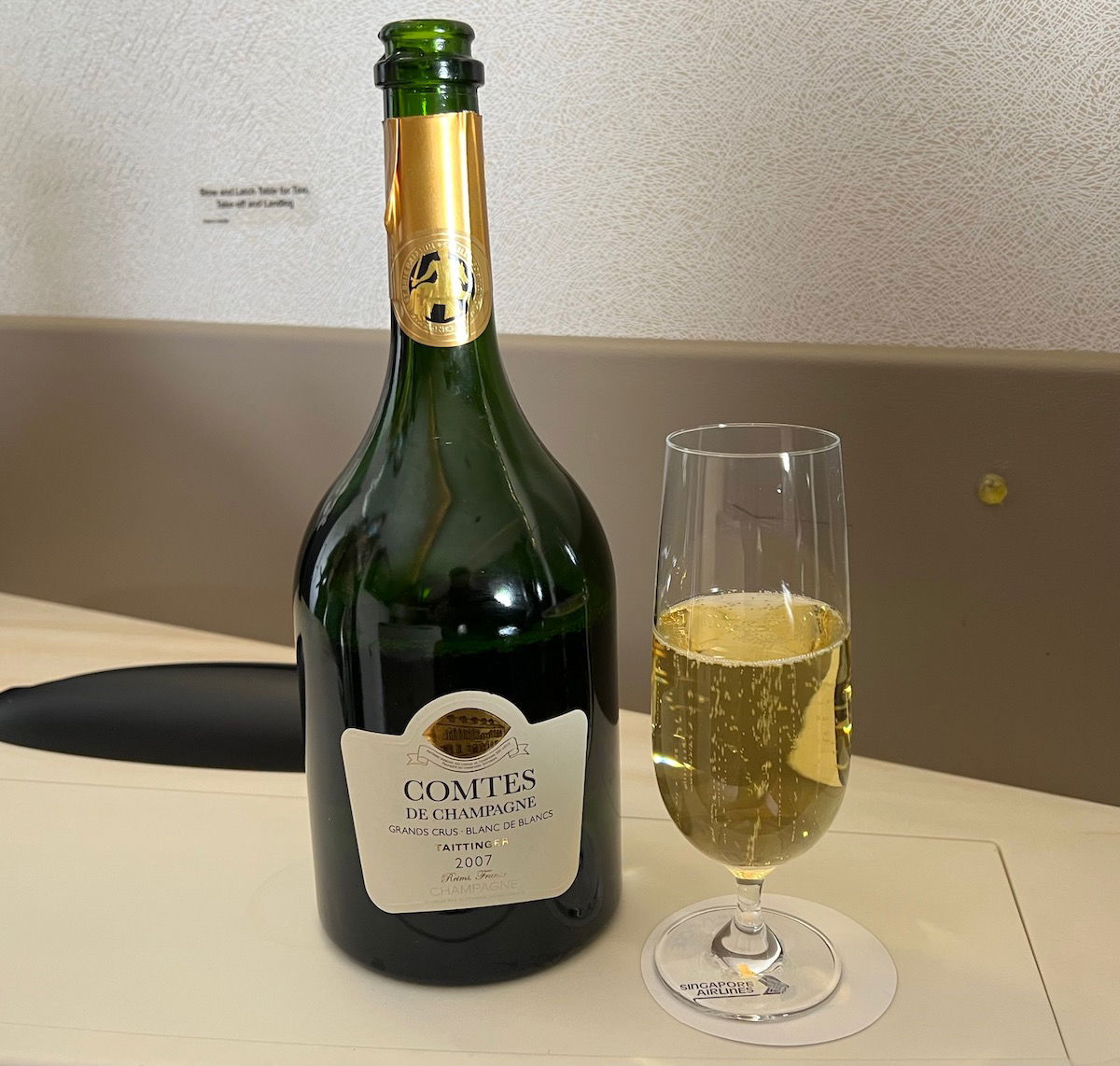 Singapore Airlines' new first class champagne
The 2018 Vilmart Grand Cellier d'Or that Singapore Airlines is now serving is 80% chardonnay and 20% pinot noir. Vilmart & Cie only produces 8,500 cases of champagne per year, so it's quite a boutique producer.
Not that price is necessarily indicative of quality, but it's worth noting that this latest champagne will be by far the cheapest of the three offered in first class, as it's available for under $100 per bottle. That's significantly less than half the price of the other options.
I am kind of curious about the motivation for adding a third champagne to the lineup. When Singapore Airlines served both Dom Perignon and Krug, there was a certain pride flight attendants seemed to take in asking which a passenger wanted. I mean, after all, it's a pretty nice choice to have!
With that in mind:
Is three types of champagne almost an overkill, in terms of having to explain options to customers, etc.?
How exactly will inventory be managed here? Will we see a reduction in how much of the other champagne options is loaded, or will each cabin just be catered with a lot of champagne?
I've never had the latest champagne added to the lineup, though personally I have a hard time imagining that most people would select it over one of the better known brands
I have to imagine that Singapore Airlines is being given this new champagne for next to nothing in order to promote it to an affluent crowd, and that this is the primary motivation here
I don't think this is going to be the case, but I hope Singapore Airlines doesn't go the direction of Japan Airlines, and have absolutely amazing champagne, but only load a single bottle of it for the entire cabin.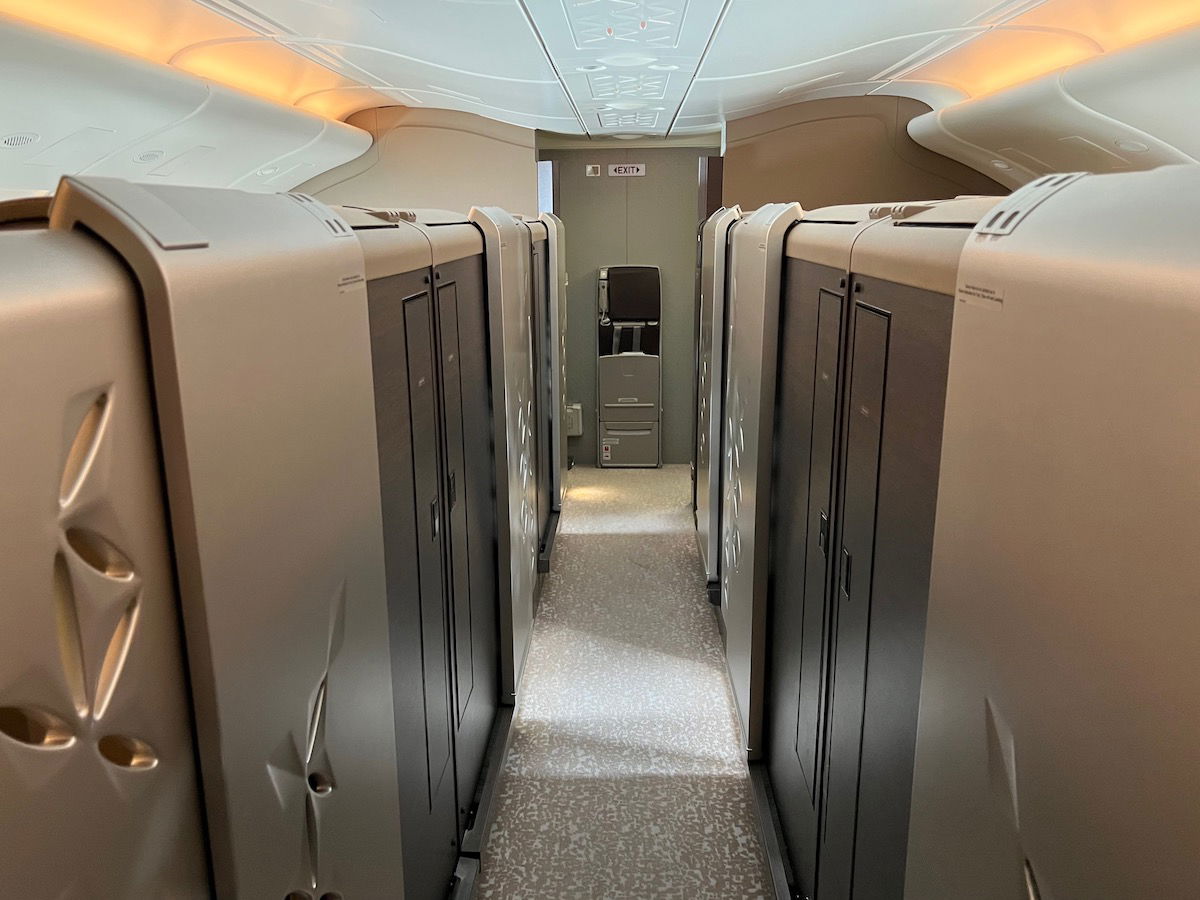 Bottom line
As of June 2023, Singapore Airlines is adding a third champagne to its rotation in first class. The airline is adding 2018 Vilmart Grand Cellier d'Or to the menu, complementing Taittinger Comtes de Champagne and Krug Grand Cuvee.
Singapore Airlines will be the only airline in the world to serve three champagne options in first class. I do have to wonder how many people will order this new champagne, compared to the two existing options, which are popular.
What do you make of Singapore Airlines' champagne changes?