---
Welcome to the trip report for the journey I just finished up, where I traveled on Air Canada and South African Airways, and stayed at three Starwood properties between Vancouver and Cape Town. On top of that, I got to visit a fantastic city for my first time as an adult (the last time I was in Cape Town was about 15 years ago).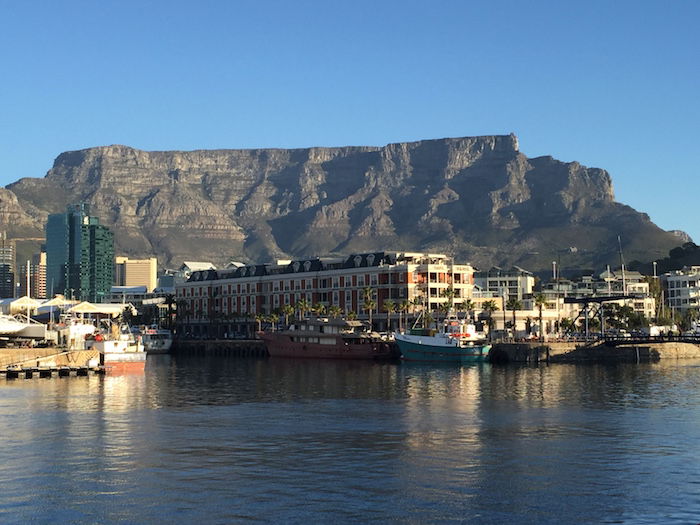 Booking the flights
The planning for this trip started in mid-April, when Star Alliance published some fantastic business class fares between Canada and South Africa. Thanks to the strength of the USD, it was among the best deals I've seen for travel to South Africa.
As many of you know, my goal this year is to review as many new business class products as possible, and this seemed like a pretty cool opportunity to check two more airlines off my list. I've really been wanting to fly Air Canada and South African Airways business class, and I could knock them both out on one trip with this itinerary.
I was excited about Air Canada because they have a new reverse herringbone business class product on their 777s and 787s, which looks top notch — after all, that's one of my favorite business class hard products.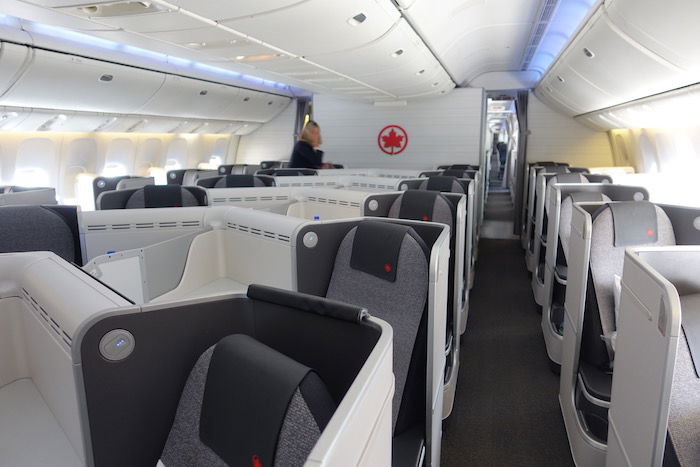 I was excited about South African Airways because they're one of the best ways to get to South Africa, so I was curious how their product was. After all, they're not an airline which has to be especially competitive, given that they more or less have a monopoly out of South Africa.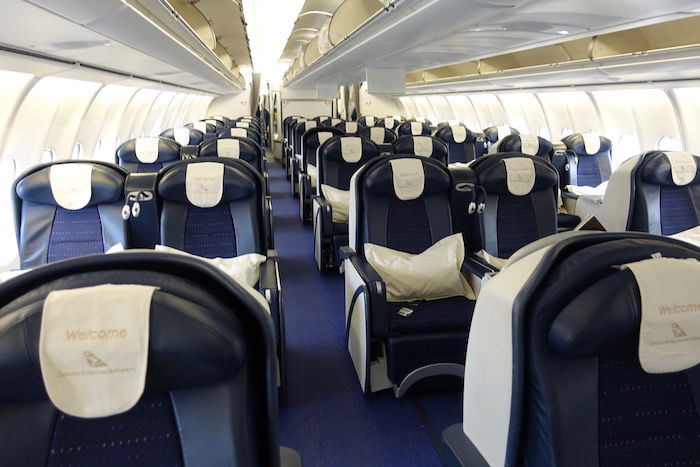 Before booking I tweaked the routing to get the best planes possible, and ended up ticketing the following:
05/19 AC1176 Vancouver to Toronto departing 11:30AM arriving 6:50PM
05/19 AC858 Toronto to London departing 11:10PM arriving 11:05AM (+1 day)
05/20 SA235 London to Johannesburg departing 7:00PM arriving 7:00AM (+1 day)
05/21 SA317 Johannesburg to Cape Town departing 9:10AM arriving 11:20AM
05/25 SA352 Cape Town to Johannesburg departing 3:50PM arriving 5:45PM
05/25 SA236 Johannesburg to London departing 8:25PM arriving 6:55AM (+1 day)
05/26 AC857 London to Toronto departing 12:05PM arriving 2:45PM
05/26 AC1167 Toronto to Vancouver departing 6:30PM arriving 8:25PM
This gave me a nice variety of flights:
The flights between Vancouver and Toronto were on 787s
The flights between Toronto and London were on 777s
The flights between London and Johannesburg were on an A340 in one direction and A330 in the other direction
The flights between Johannesburg and Cape Town were on A319s, featuring South African's regional business class product
The cost of the ticket was ~2,200USD. While that's a lot of money, I consider it a better value than redeeming miles, given that miles have value as well.
I ended up crediting these flights to Aegean's Miles+Bonus program, and for the ~24,000 flown miles I'd earn ~48,000 redeemable miles, as all these flights credit with a 100% bonus for flying business class.
I was in Los Angeles over the dates around the trip, so for ~200USD roundtrip I booked the following positioning flights:
05/18 AA5986 Los Angeles to Vancouver departing 7:05PM arriving 9:55PM
05/18 AA5987 Vancouver to Los Angeles departing 7:00AM arriving 10:06AM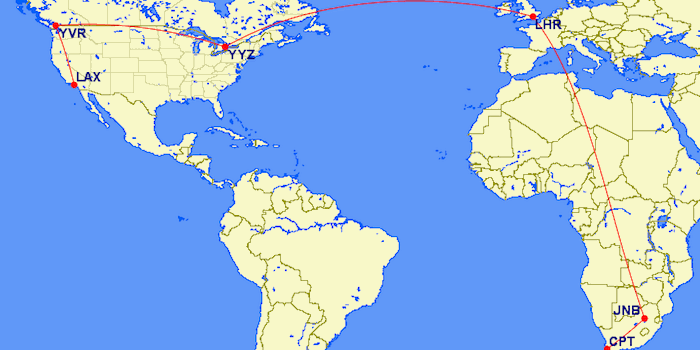 As you'll probably know based on my posts the past several days, the flights I actually took ended up being a bit different from what I booked, due to a flight cancelation and a subsequent overbooking, though I'll cover the details of that in the upcoming trip report installments.
Booking the hotels
For this trip I'd need four hotel nights in Cape Town, and one night in Vancouver near the airport in both directions.
I presently have an offer for double elite qualifying nights with Starwood, so for me it was a no brainer to book the Westin Cape Town.
For my stay in Cape Town I used the Citi Prestige Card fourth night free benefit, given that I was staying for four nights.
The nightly rate was 3,300ZAR per night, which is ~210USD per night. That was before getting the fourth night free, which basically lowered my out of pocket to ~160USD per night.
As a point of comparison, this is a Category 4 Starwood property, meaning a free night redemption would have cost 10,000 Starpoints, or a Cash & Points booking would have cost 5,000 Starpoints plus $75. Given that I value Starpoints at 2.2 cents each, paying cash seemed like the best value.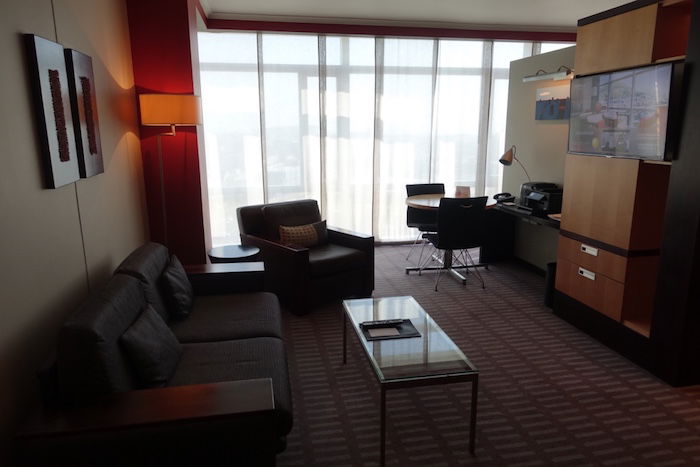 For my two nights in Vancouver (one in each direction), I figured I'd try two different Starwood airport hotels.
I've never stayed at a Four Points by Sheraton before, so this seemed like a good opportunity to do so. Starwood has a promotion this year where you can earn 11,000 bonus points if you stay at 11 Starwood brands, so I booked the Four Points by Sheraton Vancouver Airport to get me one step closer to staying with all 11 brands.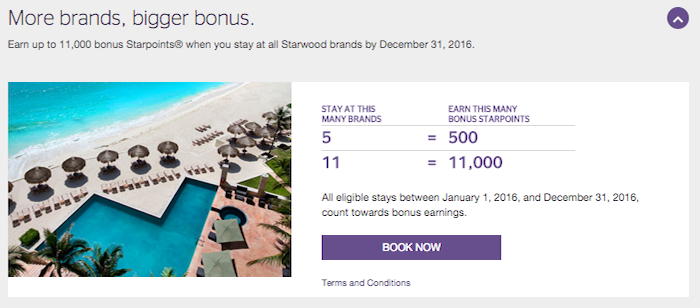 The Four Points was also the cheapest option, as it cost 160CAD per night (~123USD).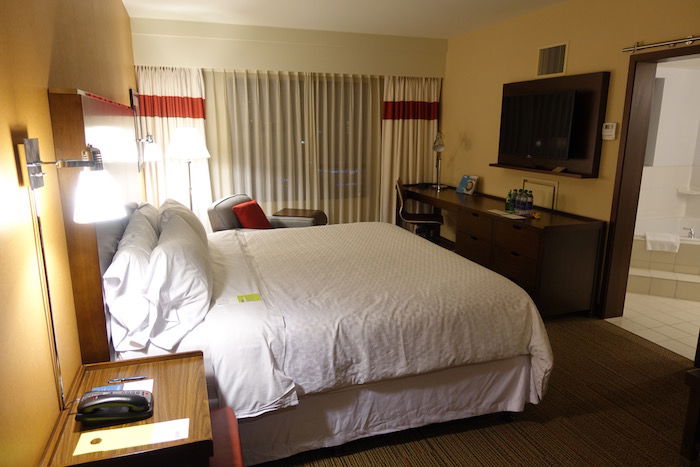 On the return I wanted to try a different hotel, so I instead opted for the Westin Wall Centre Vancouver Airport, which cost 200CAD (~153USD) per night.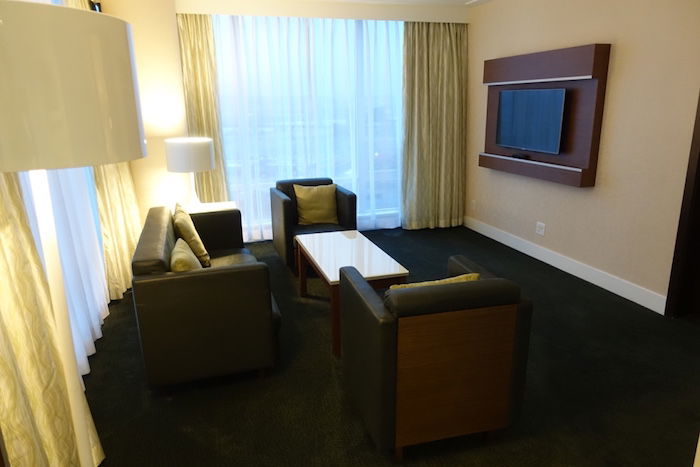 Bottom line
While I'm extremely tired from the trip (I'm actually publishing this live from my Vancouver to Los Angeles flight which rounds out the trip), I had a heck of a time. I enjoyed Cape Town immensely, and was also thrilled to experience Air Canada and South African Airways business class. I also enjoyed visiting various lounges enroute, which in some cases greatly exceeded my expectations, and in other cases left me disappointed.
Thanks in advance for reading!