For us airline product geeks, this is an exciting few months, both in terms of new business class products and new first class products.
A couple of months ago Qatar Airways introduced their new Qsuites, which are fully enclosed business class suites. Shortly Delta will also be introducing business class suites with doors.
As far as first class goes, later this year Emirates is expected to introduce a new 777-300ER first class product, and Singapore is expected to introduce a new A380 Suites Class product. So there's a lot to look forward to.
What we know about Singapore's new A380 Suites Class
In May of 2015 we learned that Singapore Airlines is planning on introducing new Suites Class & Business Class products when they take delivery of their next batch of A380s.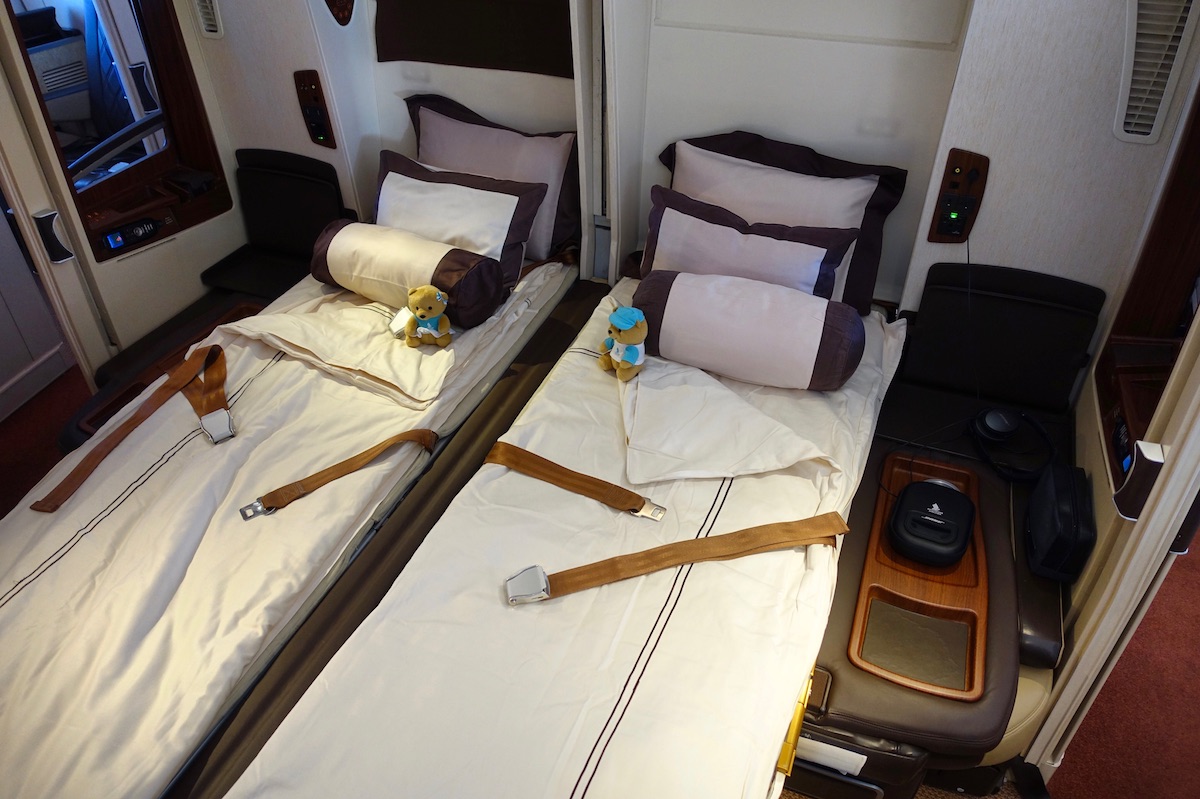 Singapore's current A380 Suites Class
While they haven't revealed details of the actual product, we know that Suites Class will be going from the lower deck to the upper deck, and that the seat count will be reduced from 12 to six. They haven't officially revealed that there will be only six seats, though they did accidentally upload the seatmap, so I think it's safe to assume.
This should be an incredible product. Etihad's A380 first class product is the most spacious out there right now, and Etihad has 10 seats in the area where Singapore will have six. Singapore Airlines has historically been a real innovator, so I feel like they're about to set the new industry standard for first class.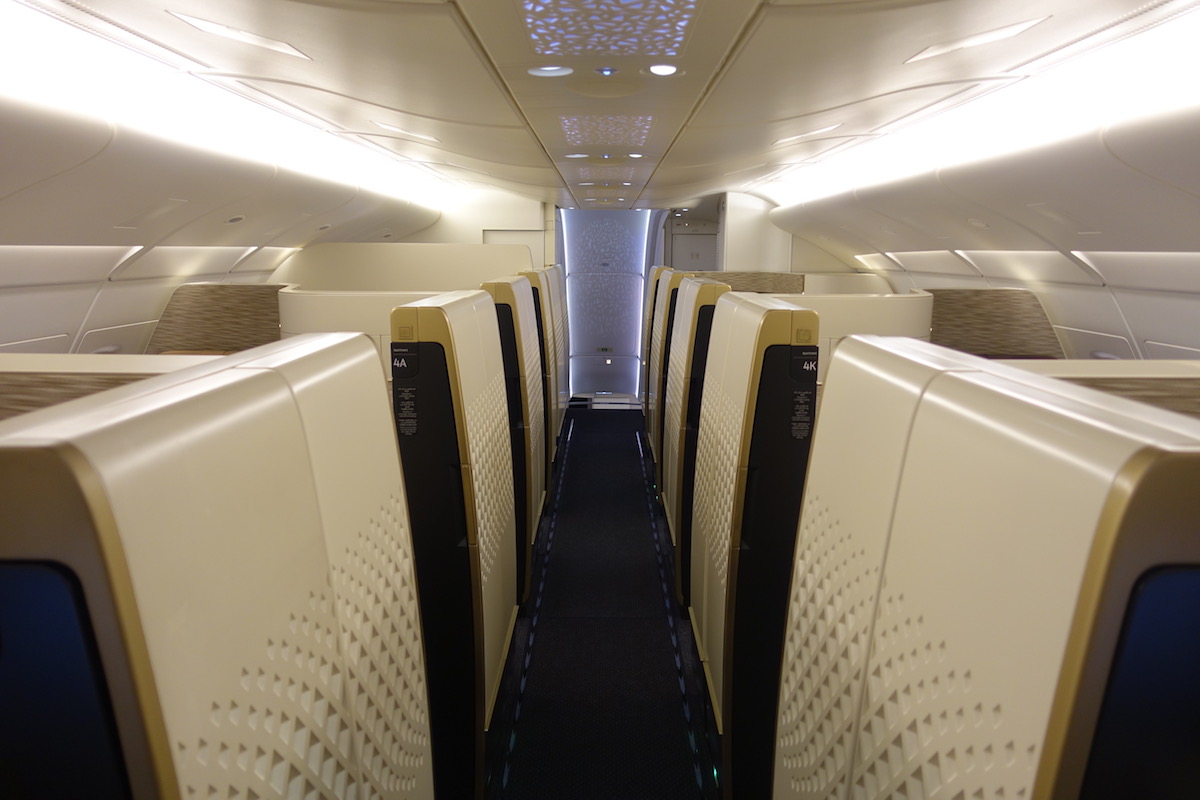 Etihad's A380 First Class Apartments
When will Singapore's new A380 Suites Class be available?
Singapore is taking delivery of five more A380s, and originally the first of those was supposed to join Singapore's fleet in October 2017. On top of that, Singapore will reconfigure their existing A380s with the new product.
However, it looks like there's a bit of a delay with this. AusBT reports that Singapore may only take delivery of their first new A380 early next year, and it could be as late as the end of the first quarter of 2018. So while it could be earlier, I wouldn't count on seeing the new Suites Class in service before next April.
On which route will Singapore's new A380 Suites Class debut?
Many media outlets have been quoted as saying that Singapore's first route with the new Suites Class route will be Singapore to Sydney. This would make sense, as it's possible to do a rotation with a single plane, and this was also the route on which Singapore first operated their A380s about a decade ago.
However, Singapore has 4x daily flights between Singapore and Sydney, so is there any way to guess which route will get it first? Yesish, actually.
As of January 1, 2018, Singapore Airlines is only selling at most six Suites Class seats on SQ221 from Singapore to Sydney, and on SQ232 from Sydney to Singapore. So while it's very much subject to change, I think that's pretty telling of Singapore's intentions. Credit to OptionsCLE for discovering this.
For example, if you want to book six Suites Class seats, you can book either of the two daily A380 frequencies.
Meanwhile if you want to book seven Suites Class seats, only the other daily frequency is for sale in either direction.
Will there be award availability in the new Suites Class?
We don't know. We can only go off history. When Singapore introduced their new Suites Class about a decade ago, for years they only made award seats available at the "full" level. In other words, you could expect a roundtrip ticket between the US and Asia to run you close to a million miles in the new Suites Class.
Fortunately they eased those restrictions in 2012, though I wouldn't be surprised to see something similar with the new Suites Class.
The good news is that as of now there's still some award availability at the saver level after April 1, 2017 (when I think this is a sure bet), between Singapore and Sydney on SQ221/232. There's definitely less saver availability on the SQ221/232 frequency than the others, though there is still some space.
A saver level award will run you 80,000 KrisFlyer miles one-way. Meanwhile I see standard availability almost every day for 150,000 miles. While that's more expensive, it could still potentially be worthwhile to speculatively book what will probably be the best first class product in the world. I'm tempted to make a few speculative bookings myself. Who knows how many miles they'll charge for the new Suites Class, or if they'll even make it available using miles at all.
As a reminder, KrisFlyer is transfer partners with Amex Membership Rewards, Chase Ultimate Rewards, Citi ThankYou, and Starwood Preferred Guest.
Anyone plan on making a speculative booking on SQ221/232 in hopes of experiencing Singapore's new Suites Class?