For decades Singapore Airlines has been known for being one of the best airlines in the world, though I can't help but feel like they've somewhat been resting on their laurels. I feel like the airline used to be super innovative, but is less innovative nowadays:
For the most part I don't find Singapore Airlines' new cabins to be that cutting edge, and their business class seat hasn't evolved that much in the past decade
Their meal services in business class are good, though nothing special
I will say that their cabin crew are consistently exceptional, and they're one of the best parts of flying with the airline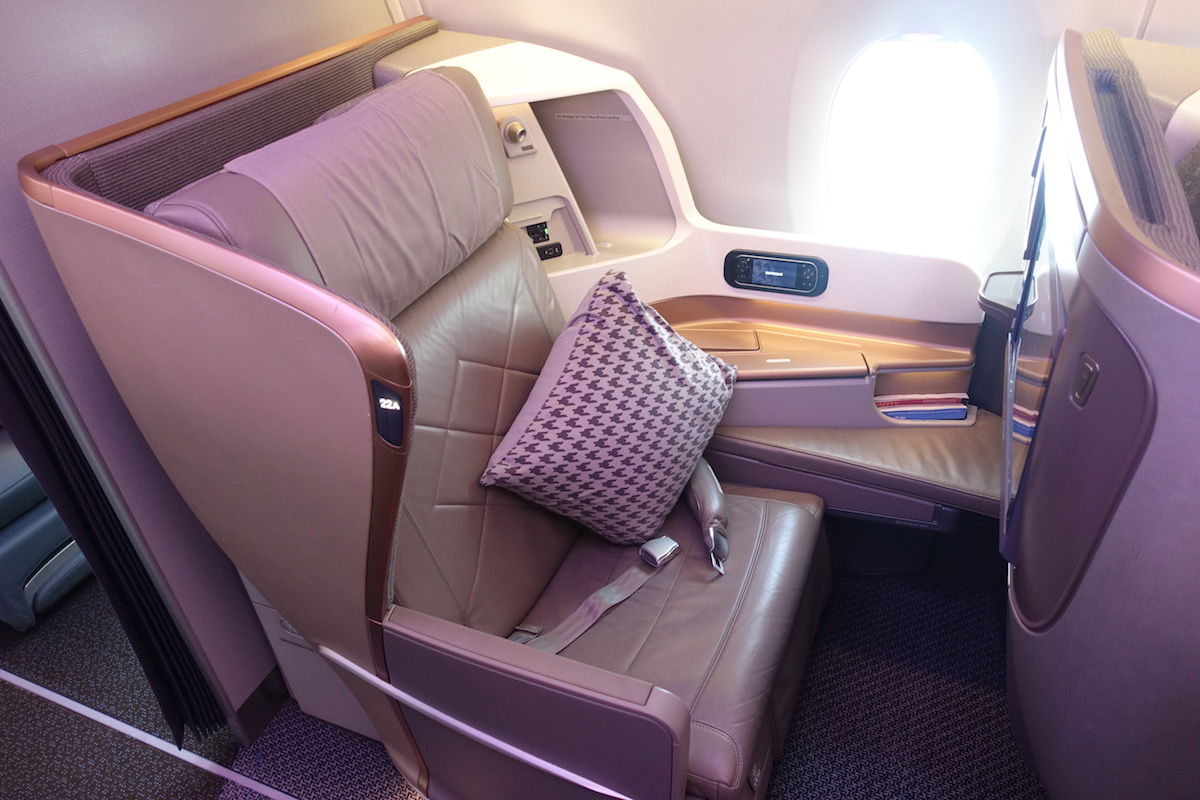 Singapore Airlines' A350 business class seat
Along those lines, it looks like Singapore Airlines may soon update their business class service.
Dine On Demand: Coming To Singapore Airlines Business Class?
ET quotes Singapore Airlines' Director of F&B as saying that the airline is exploring a dine on demand option in business class. More specifically, Singapore Airlines plans to trial offering dine on demand in business class in early 2020, and then based on feedback will make a decision about what to do long-term.
This is due to customer feedback, though Singapore Airlines is careful to note that they want to make sure they develop a system that works before fully implementing this.
Part of that will be ensuring that flight attendants can deal with the increased work required from dine on demand while maintaining high levels of customized service.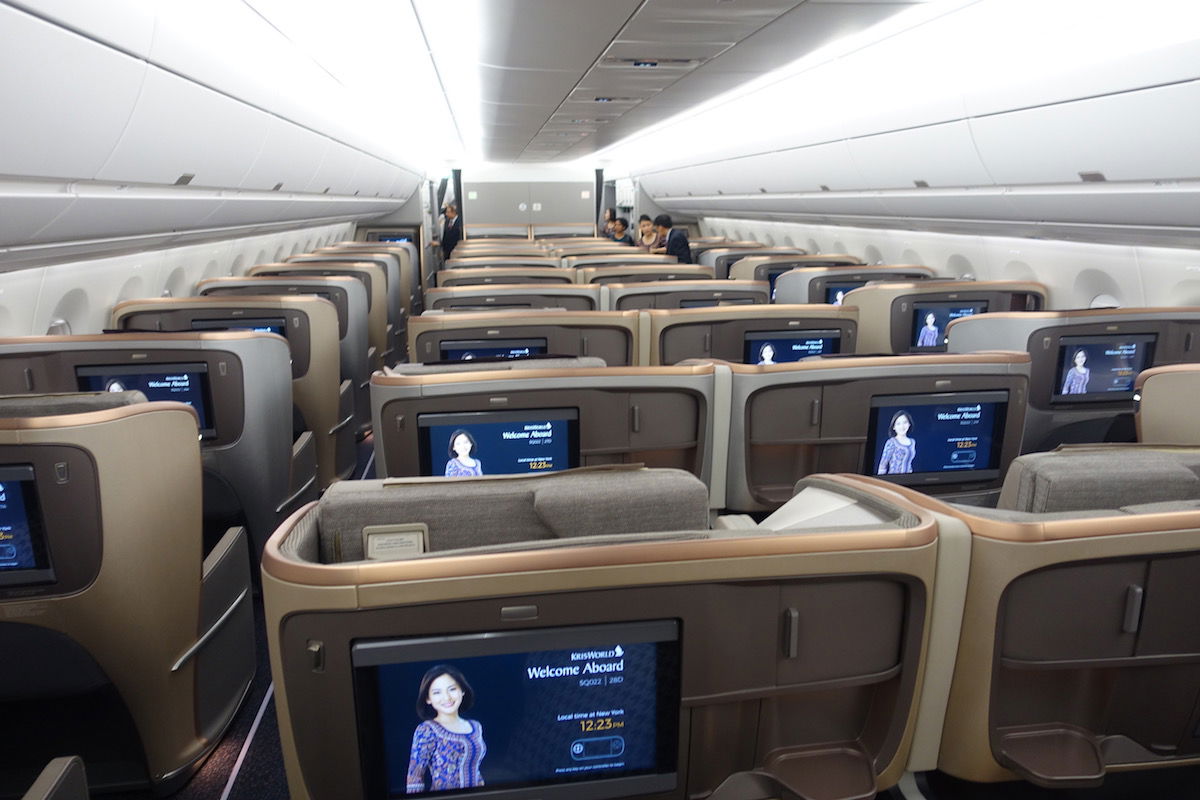 Could we soon see dine on demand on the world's longest flight?
Is Business Class Dine On Demand A Good Thing?
On the surface the addition of dine on demand sounds like a good thing. Especially for an airline like Singapore Airlines, where I sometimes can't figure out the flow of their meal service.
But I've also sometimes in the past noticed that I don't always think a dine on demand system is best. Sure, in an ideal world dine on demand is great, but there are some downsides:
It significantly increases the workload for the crew, and will make them more stressed, and perhaps not provide the same level of service
If you're like me and are a sensitive sleeper, I find that the sounds, lights, and smells, from people dining throughout the flight can make it much harder to sleep
So while I'm generally in favor of dine on demand, there are also some downsides that are at least worth acknowledging.
I'd note that quite a few airlines have done dine on demand trials in business class, but ended up deciding against it. Take Emirates, for example — they trialed it for a while, but then decided not to implement it on a widespread basis (meanwhile both Etihad and Qatar offer dine on demand).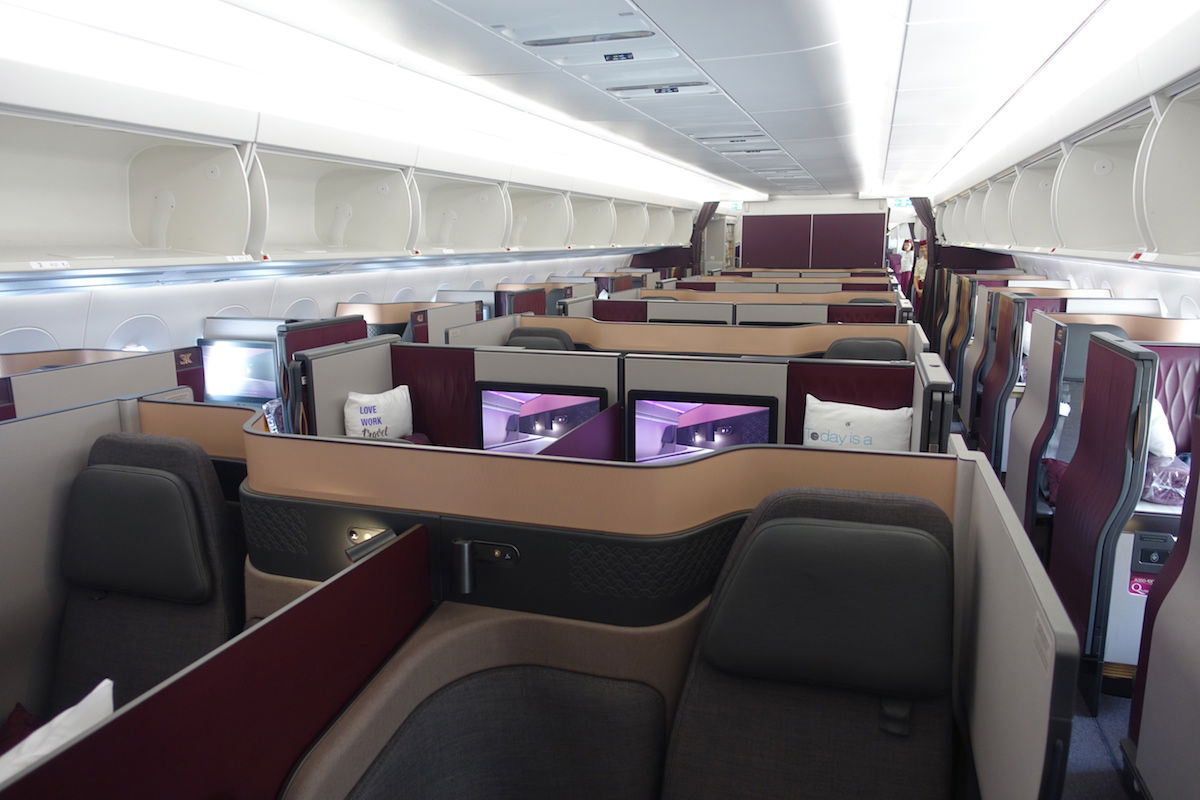 Qatar Airways offers dine on demand in business class
Bye Bye Lobster Thermidor?
Singapore Airlines offers a "Book The Cook" menu, where you can order from a much larger menu before your flight. One of the most popular options is their lobster thermidor dish.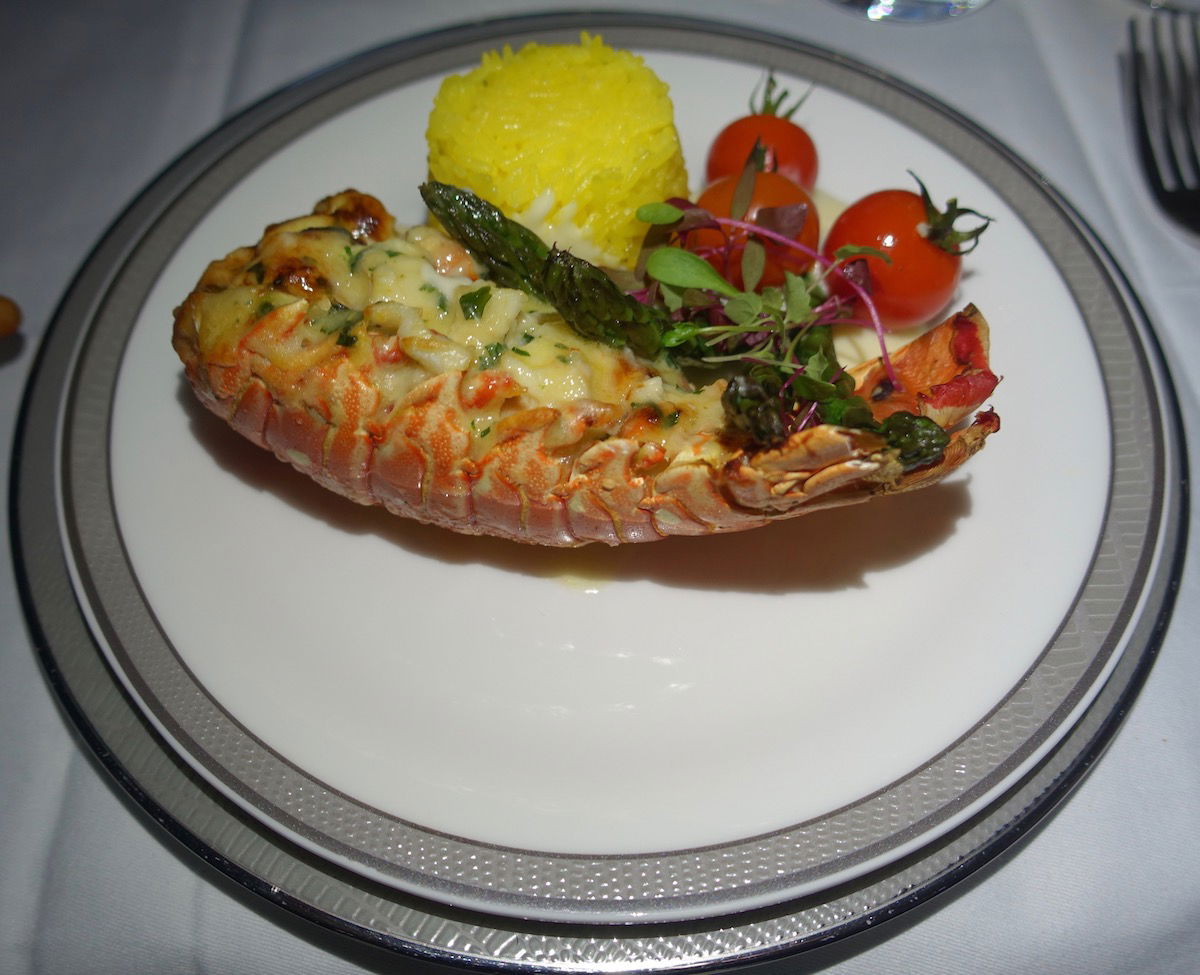 It looks like that may not be on the menu forever in its current form:
"Like everything, the Book The Cook programme evolves. The lobster thermidor is a perennial favourite but we're looking at opportunities to modernise that, whether it be a lobster thermidor-type of dish or something similar and lobster- themed which is a little bit more modern, a little bit more healthy perhaps.

People like lobster, but we're moving to an environment where people are becoming more health-conscious so maybe the creamy lobster dish is not the right one… maybe a beautiful grilled lobster with fresh asparagus or veggies might be another alternative, as long as we maintain the integrity of the dish."
Bottom Line
I'll be curious to see what kind of a dine on demand trial Singapore Airlines runs, and how successful it is. Generally I'd say dine on demand would be a positive development, though assuming it allows the crew to maintain their high service standards.
As someone who struggles to sleep without perfect conditions I'm also generally somewhat apprehensive about dine on demand, though I realize that's mostly just my problem.