In the coming months Singapore Airlines will begin to take delivery of five new Airbus A380 aircraft, which will feature new Suites Class, business class, premium economy, and economy cabins. Eventually their existing A380s should be retrofitted with this product as well. Singapore Airlines is slow to make changes to their products, but when they do, they usually set the new industry standard. It's my understanding that on their upcoming A380s they're not just refreshing their existing products, but rather completely reimagining them.
For example, it's believed that Suites Class is going from the lower deck to the upper deck, and that the number of seats will be reduced from 12 to six. I expect this to be the world's best first class product.

Singapore's current Suites Class
I also hope Singapore improves their business class product. While the seat looks great, it's actually not especially comfortable, at least compared to what else is out there.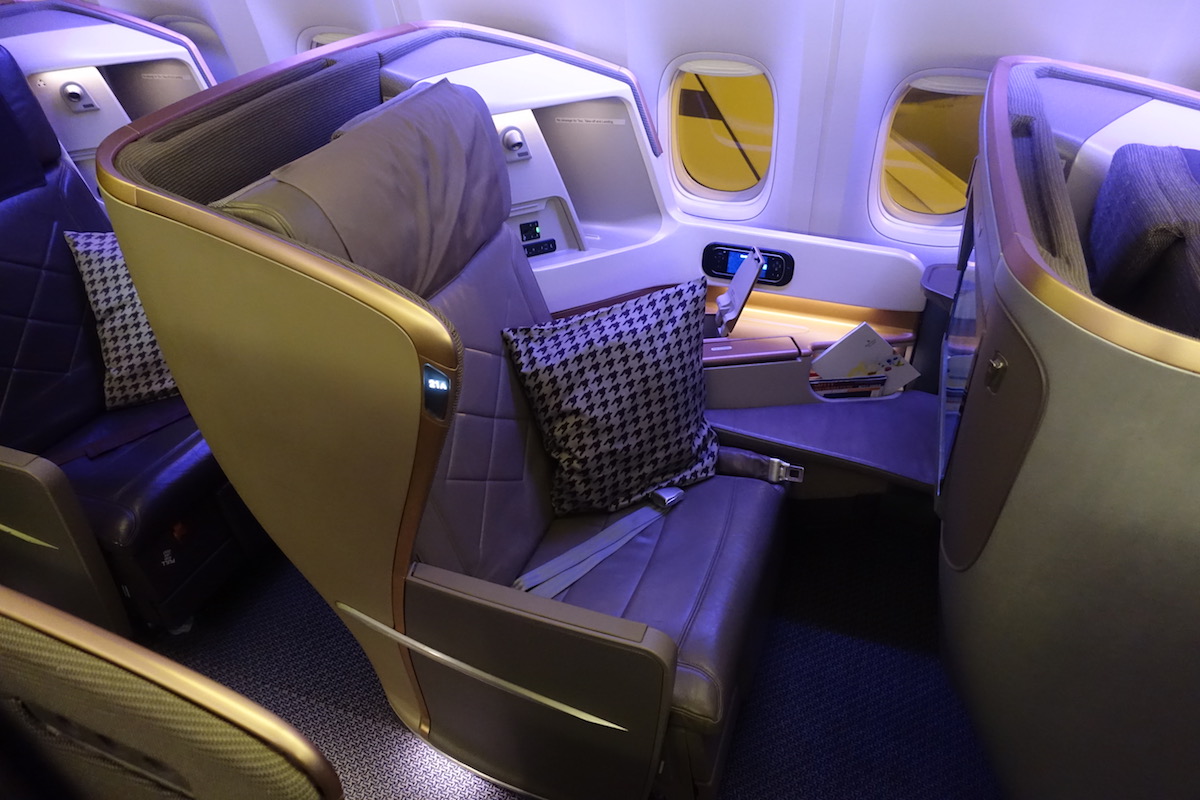 Singapore's current business class
Singapore Airlines is good at keeping secrets, so they haven't yet revealed the details of the new cabins, even though the new A380 will be flying within a few months. It looks like we now at least have some more information as to the timeline. AusBT notes that Singapore Airlines will be holding a media event in Singapore on November 2, 2017, to reveal all of their new A380 cabins, including the new Suites Class.
Originally Singapore was supposed to start service with the new A380 in October, though that was delayed a bit. With the new November reveal, I would guess that the plane will be flying by the end of the year (though it could also easily be January or February — I guess we'll find out soon).
It's expected that Singapore's A380 will first fly from Singapore to Sydney, and then from Singapore to London. I've explained the speculative bookings I made using KrisFlyer miles for Suites Class, in hopes of scoring the new Suites Class earlier this year. Here's to hoping that SQ221/232 are the first flights to get the new product.
I can't wait to see what Singapore Airlines comes up with! Interestingly Emirates is also revealing their new first class seat in November, so it will be an exciting month for first class innovation!