This is a really good month for the Airbus A380, the most comfortable jet in the sky. We've recently learned that British Airways, Qatar Airways, and Singapore Airlines, will all put their A380s back into service. There's a cool update regarding Singapore Airlines bringing back the A380, as the airline will initially operate the world's shortest A380 flight for crew familiarization purposes.
Singapore Airlines A380 will fly to London as of November 2021
Singapore Airlines first grounded the Airbus A380 in March 2020, around the time that global travel came to a screeching halt due to the coronavirus pandemic. After being grounded for around 20 months, the plane will finally return to service.
As of November 18, 2021, Singapore Airlines will begin flying the Airbus A380 daily between Singapore and London. Specifically, the Airbus A380 will operate the following frequency:
SQ322 Singapore to London departing 11:45PM arriving 5:55AM (+1 day)
SQ317 London to Singapore departing 10:55AM arriving 7:50AM (+1 day)
While the A380 shows as being in the schedule on some other long haul routes in the future as well, for now this is the only flight that the airline has officially confirmed will receive the A380.
Singapore Airlines' A380s feature a total of 471 seats, including six Suites, 78 business class seats, 44 premium economy seats, and 343 economy seats. For context, pre-pandemic Singapore Airlines had a total of 19 Airbus A380s. The airline announced in late 2020 that it would retire seven A380s, meaning the carrier will have a dozen A380s in the long run.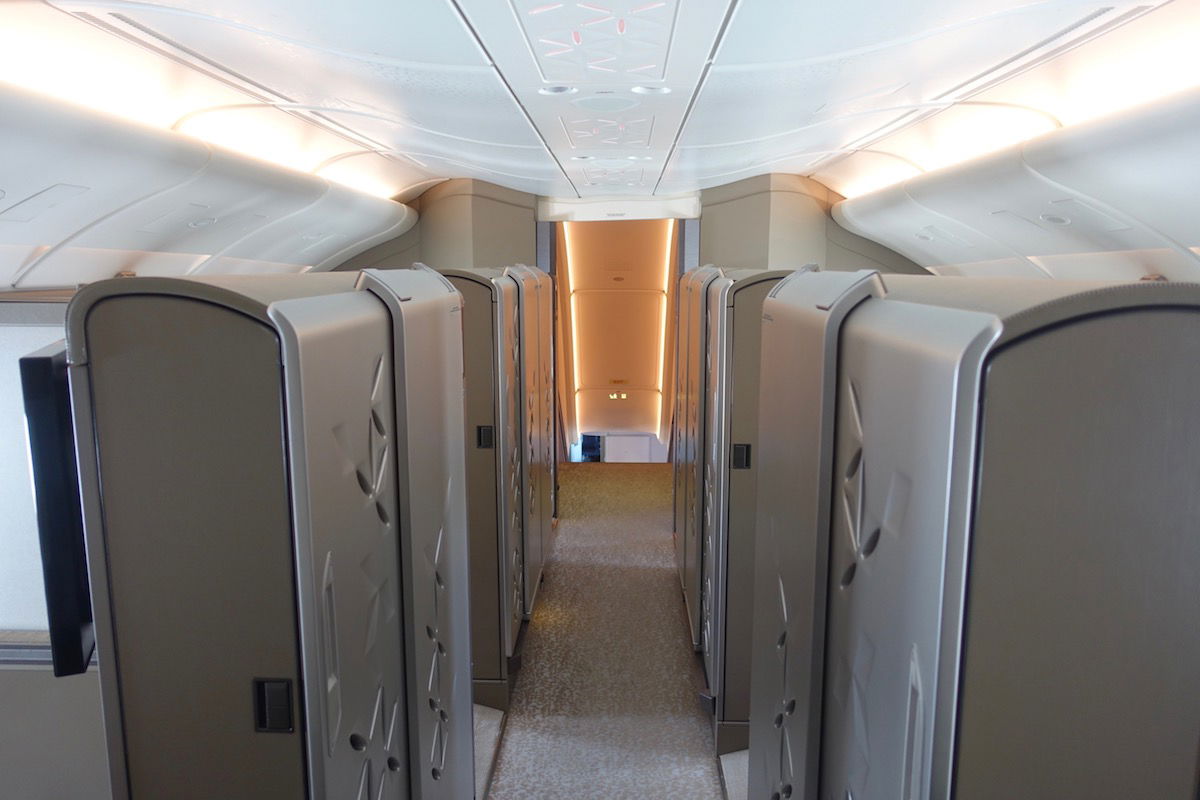 The A380 will operate the Vaccinated Travel Lane (VTL) flight
Singapore Airlines restoring service with the A380 coincides with Singapore reopening to vaccinated travelers as part of the "Vaccinated Travel Lane" (VTL) concept. With this, vaccinated people in select countries can travel to & from Singapore without the need to quarantine.
Rather travelers just need to get tested, and on top of that need to take a dedicated VTL flight (which is exclusively for people traveling as part of this arrangement). Personally I'm kind of surprised that there's sufficient demand to fill an A380 as part of this arrangement:
I suspect Singaporeans are anxious to travel after not being able to do so all this time, but is London in winter really the place they want to go?
I guess Brits may want to escape the cold and go somewhere warm like Singapore, but personally I also couldn't imagine exclusively traveling to Singapore from the other side of the globe, without adding on another destination
I'm sure it'll work out and that booking numbers justify the A380 on this route, I just wouldn't have necessarily expected this, and am a bit caught off guard by it.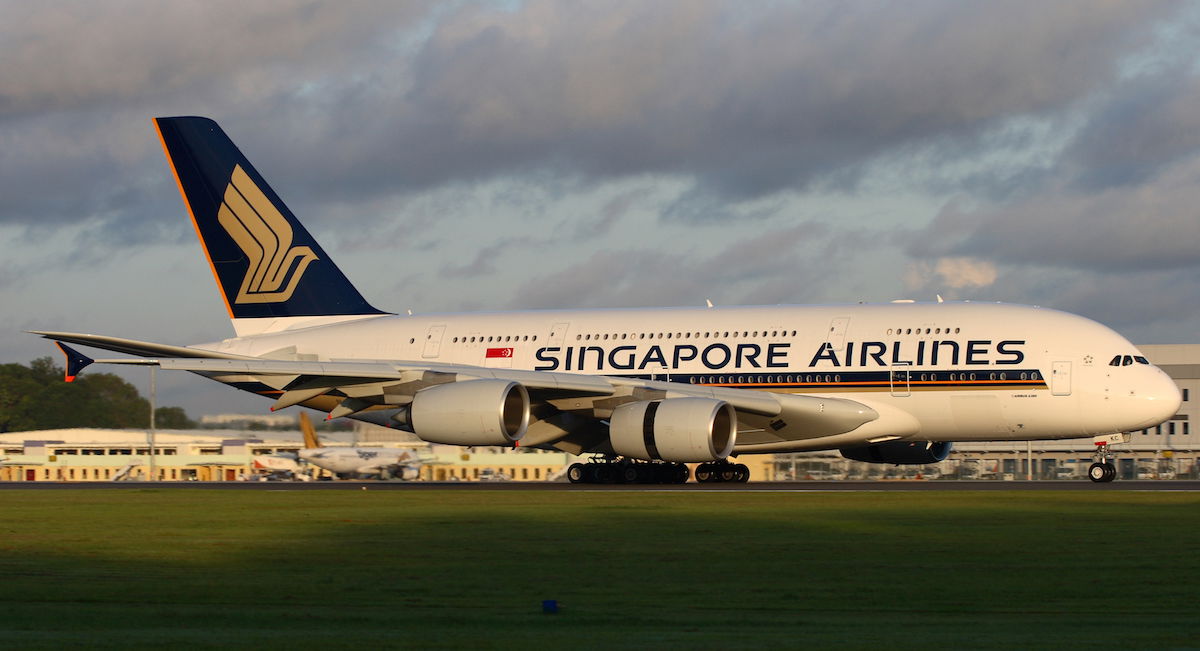 Singapore Airlines will operate 184-mile A380 flight
Ahead of the Singapore Airlines A380 properly being returned to long haul service, Singapore Airlines will first fly the A380 between Singapore and Kuala Lumpur. Based on the current schedule, between November 4 and December 3, 2021, the jet will operate the short 184-mile flight between Singapore and Kuala Lumpur once daily.
This is a route that Singapore Airlines otherwise operates with the Boeing 737 (a former SilkAir plane), so suffice to say that's quite a product upgrade for passengers. Singapore Airlines is only selling business class and economy class on the plane, while Suites and premium economy aren't being sold. It remains to be seen if passengers can be seated there the day of, or if the cabins will just be kept totally empty.
This is a ridiculously short flight that's blocked at just one hour, and typically has a flight time closer to 30 minutes. So why would Singapore Airlines operate such a big plane on the route? Well, for crew familiarization purposes. Crews once again need to get certified on the A380, and this short flight is the easiest way for the airline to accomplish this.
It's similar to how we're seeing British Airways fly the A380 from London to both Frankfurt and Madrid in the coming weeks, ahead of the plane commencing long haul services.
Unfortunately there aren't many opportunities for avgeeks to fly Singapore Airlines' A380 on such a short flight, given the continued travel restrictions that exist between Singapore and Malaysia, especially for those from outside the countries. But for those who would fly the route anyway, what a treat.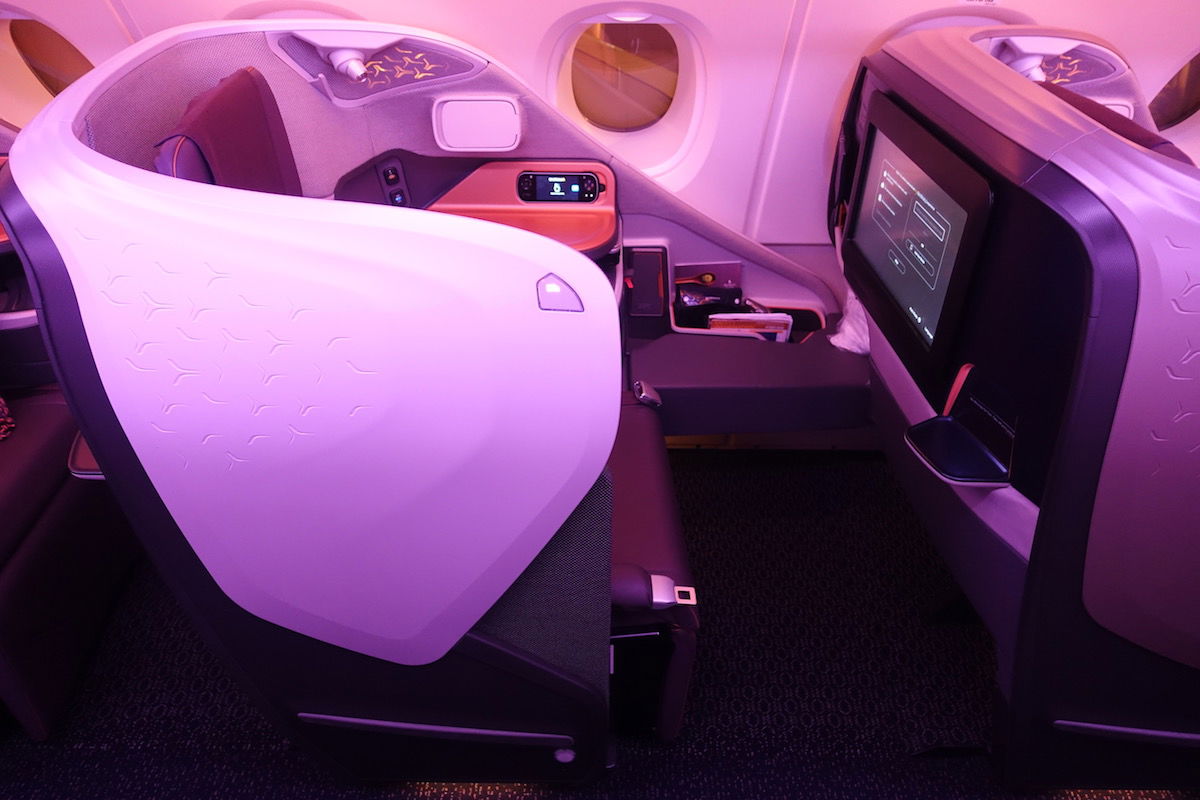 Bottom line
Singapore Airlines' Airbus A380s will be making a comeback as of November 2021. The whale jet will initially fly daily between Singapore and Kuala Lumpur for crew familiarization purposes, before flying daily between Singapore and London. There are no further updates about when all 12 A380s will be flying again, and what other destinations we could see for the plane in the near future. Singapore Airlines sure is ramping up operations again, which is fantastic to see.
As an aviation enthusiast I sure am thrilled to see three airlines bringing back the A380 before the end of the year.
What do you make of the return of Singapore Airlines' A380?