As long time readers know, I have a tendency to get obsessed with totally random airlines for no good reason. La Compagnie and Baltia Air Lines come to mind (if the latter can even be considered an airline, given that they've been operating for 30 years but have never carried a passenger).
Well, folks, I'd like to introduce you to my newest airline obsession — TAAG Angola Airlines.
I didn't know diddly squat about them before yesterday. That's to say that if someone would have said "TAAG" to me, I would have said "yeah, I've heard of them," but that's about it. I couldn't have told you what planes they fly, what their route network looks like, etc.
Yesterday while departing Cape Town we taxied by this fine specimen of an airplane (airplanes are people, too!), a TAAG 777-200.
Am I the only one who loves the livery?! Don't get me wrong, I don't think it's the most modern, but it's one of the most intriguing liveries I've ever seen. To me it looks more like a government plane than a commercial plane.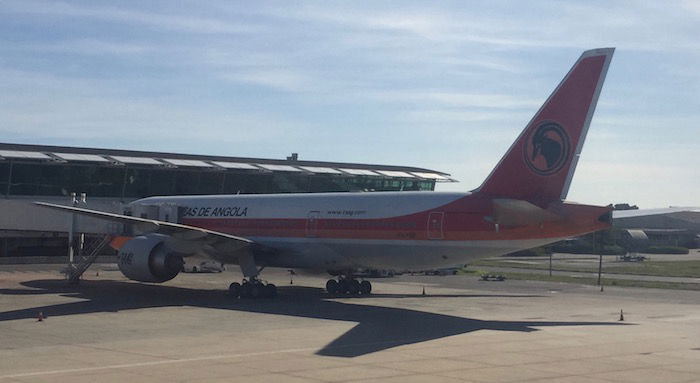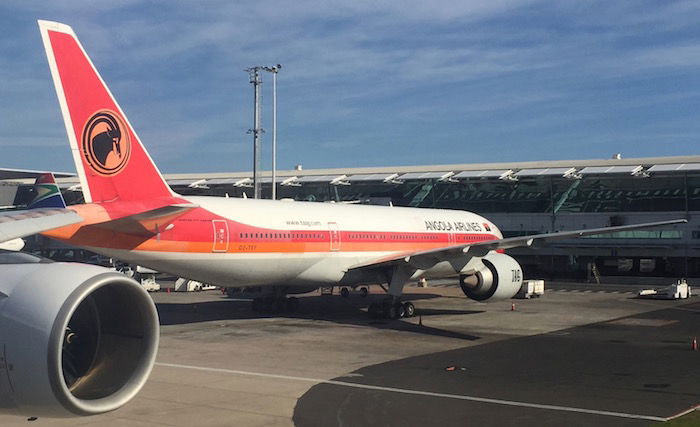 Then I landed in Johannesburg, and what do I see? A TAAG 777-300ER! It's every bit as gorgeous as the 777-200, with even more size to appreciate.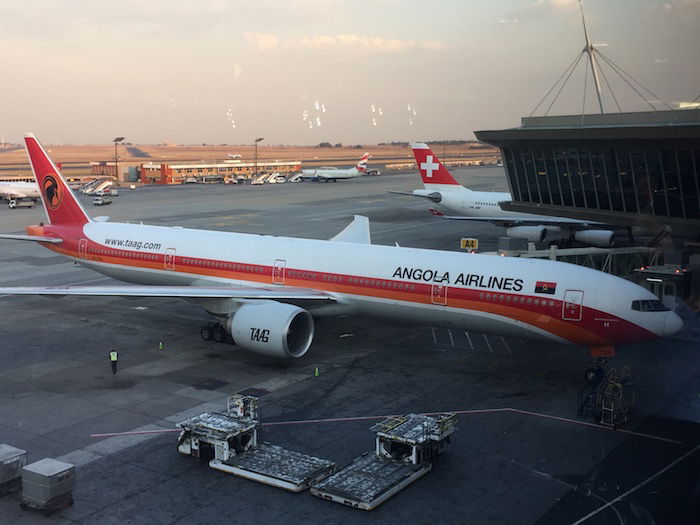 At that point I started doing some research about where they fly. As I knew, their hub is Luanda, Angola, and they operate some interesting routes, including to Sao Paulo and Rio de Janeiro.
They even have an international first class cabin!
Admittedly their first class looks just like Oman Air business class, but that's probably more a function of Oman Air being awesome rather than TAAG sucking. 10 years ago TAAG's first class product could have been considered top notch.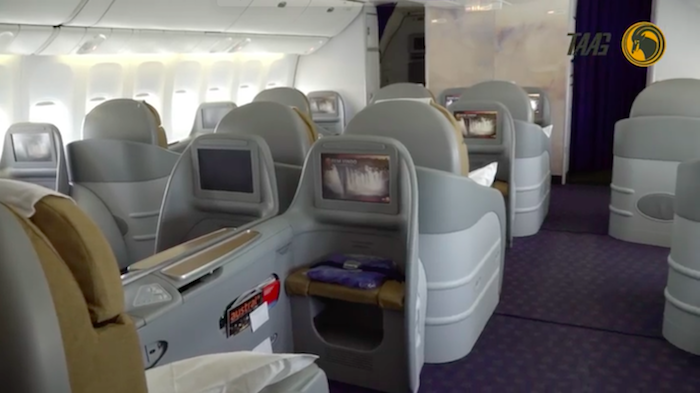 Their business class, on the other hand, looks rather bleh:
They can't even make it look comfortable in their ad. Does she really look like she's having a good rest?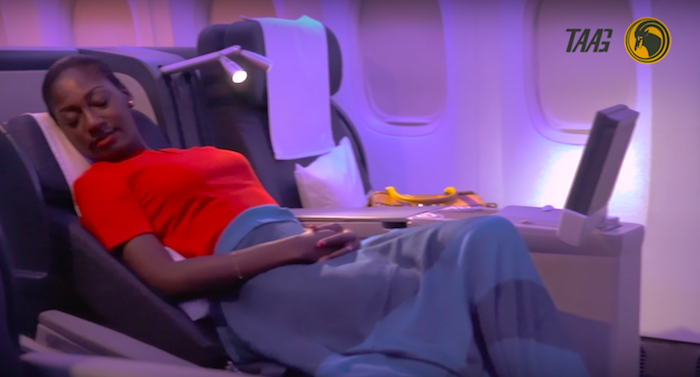 Forget the six other random airlines I really want to fly — this one is now at the top of my list!
Best I can tell they don't have any airline partners through which you can redeem miles. Further, best I can tell, their Umbi Umbi loyalty program isn't transfer partners with any transferrable points currencies. Starwood, are you listening? 😉
Their frequent flyer program is revenue based, and you earn just one mile per dollar spent. Ouch!! Don't tell Delta SkyMiles or they might get some ideas.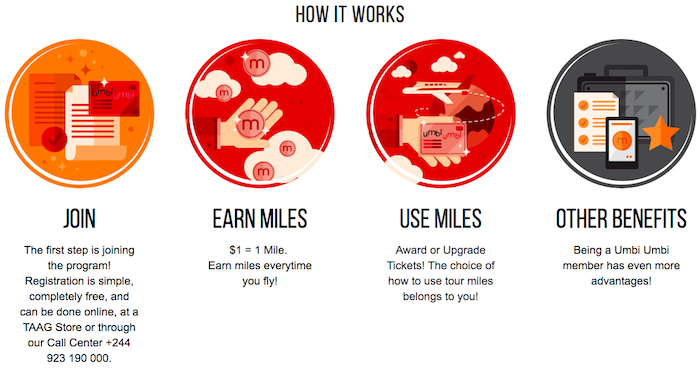 A first class redemption from Luanda to Sao Paulo costs 64,000 miles. I don't see myself spending $64,000 on TAAG anytime soon, so I may have to find alternative ways to try their first class. 😉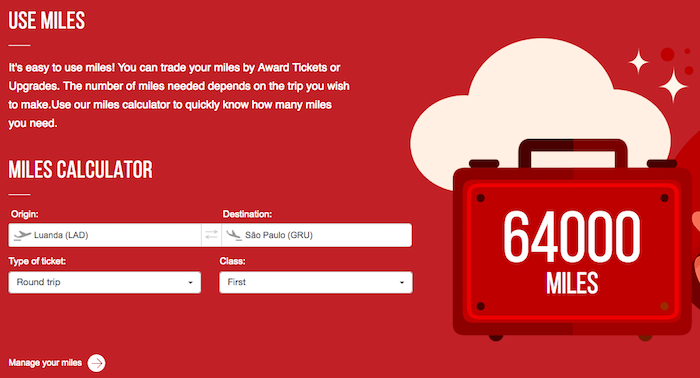 Has anyone flown TAAG? Anyone love their livery as much as I do? Anyone know of cheap premium fares on them? I have to fly with them!