Over the past year I've been trying a lot of "random" airlines, and the more of these carriers I've tried, the more I've become obsessed with them. For example, up until a couple of months ago I didn't know the first thing about Air Astana (other than the fact that they're based in Kazakhstan), though after studying them further I was intrigued, to the point that I went out of my way to fly with them last month. I had awesome flights on them, and would fly them again in a heartbeat.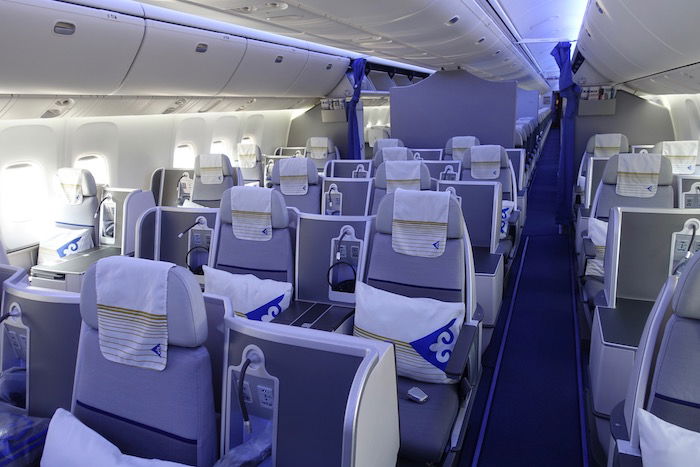 Air Astana's 767 business class
One of the websites I check every morning is airlineroute.net, which has a listing of all the route changes that airlines have filed. This can include new routes, discontinued routes, aircraft changes, etc. This morning I saw a headline about Rwandair A330 aircraft changes.
Okay, so I figured it was safe to assume that RwandAir is the airline of Rwanda, though other than that I didn't know anything about them. Given my interest in airline products, when I saw that I said to myself "hmmm, I didn't realize they had A330s, and wonder what their business class is like." Then I started doing some research, and stumbled upon a post by Young Travelers of Hong Kong.
As it turns out, RwandAir is in the process of taking delivery of two A330 aircraft, which complement their existing fleet of eight other aircraft (four 737s, two CRJs, and two Dash 8s). That's some nice growth, given that their current planes only operate regional flights.
Well, upon doing some research I was very impressed by the product RwandAir has on their A330s. They've fitted these planes with Vantage XL business class seats, which are the same you'll on SAS.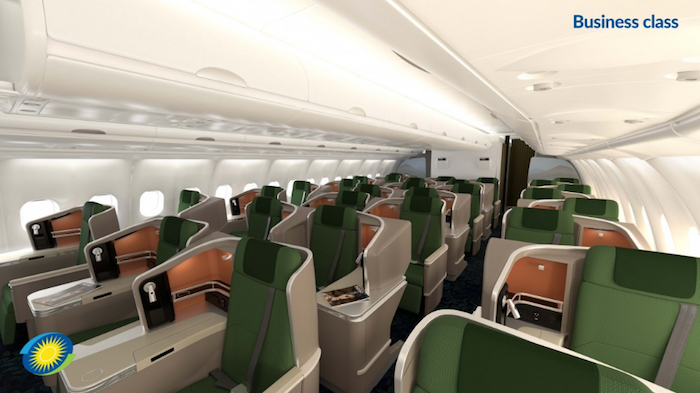 RwandAir's A330 business class
Arguably this is the best business class product available on any airline in Africa. Ethiopian, Kenya, South African, etc., all don't feature direct aisle access from all business class seats on their longhaul planes (SAA is in the process of taking delivery of some A330s with direct aisle access, but these will only be a small portion of their overall fleet).
Anyway, having flown Ethiopian and South African, I'd be keen to try RwandAir's business class product. They have roundtrip business class fares between Dubai and Kigali for ~$1,100 all-in.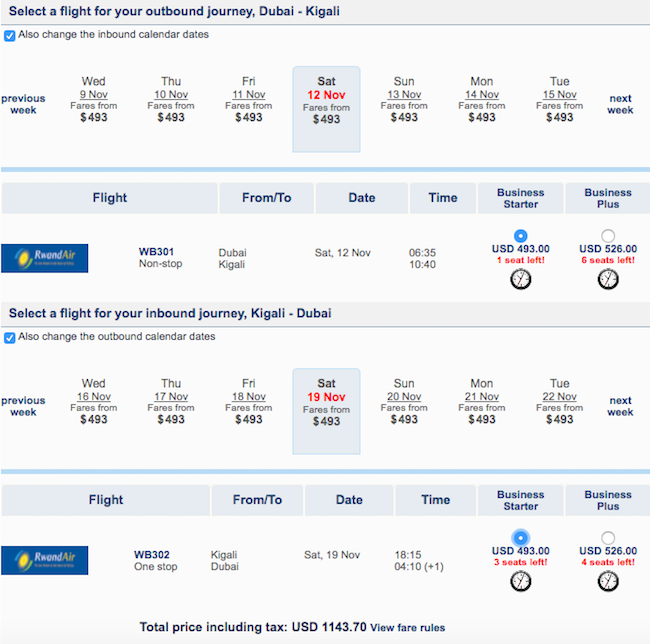 The flight stops in Mombasa, Kenya, in one direction, so you even get three flights out of it.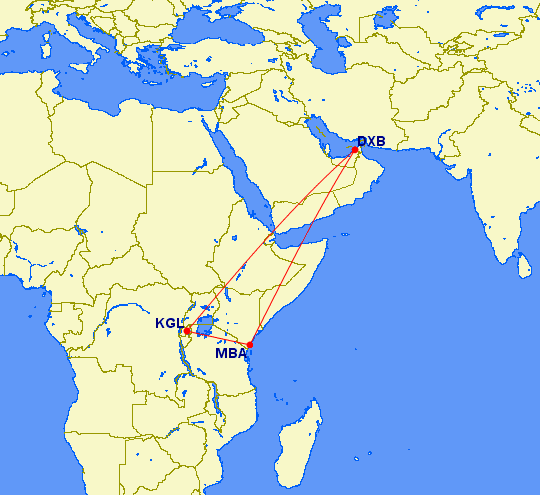 With my German passport I don't even need a visa to visit Rwanda, and best I can tell Kigali is quite safe.
Has anyone flown RwandAir or visited Rwanda? Am I the only one who is so impressed by their A330 business class?