While there are many things that frustrate me about Delta SkyMiles, there are also areas where they make genuine improvements, where their competitors could learn a thing or two. One of those areas is how they've added fairly straightforward reciprocal upgrade benefits on some partner airlines with which they have joint ventures.
Airlines claim that they want to create as much "metal neutrality" as possible when forming joint ventures, since they want customers to fly whichever flight is most convenient, even if it's not "their" airline. However, very few airlines actually put much effort into streamlining the experience. Delta is an exception. For example, in 2016 Delta added the ability for Diamond Medallion members to use Global Upgrades on Virgin Atlantic, and then earlier this year they added the ability for SkyMiles members to redeem miles for upgrades on Virgin Atlantic.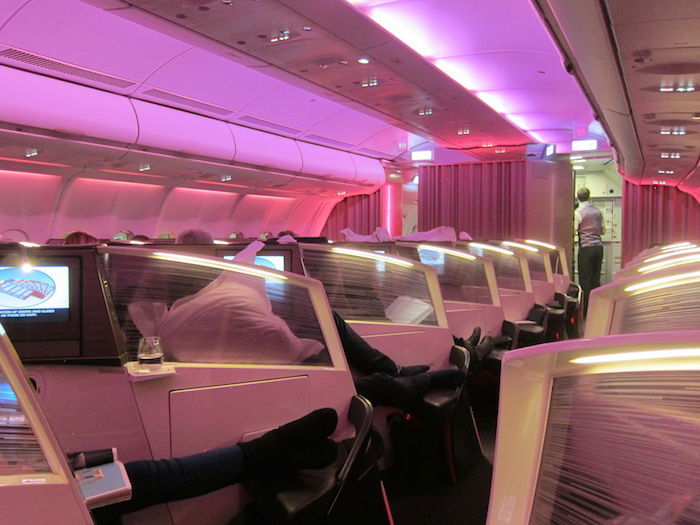 Virgin Atlantic's A330 Upper Class
Well, it looks like Delta has now made it possible to use both Regional Upgrades and Global Upgrades on another airline. Earlier this year Delta and Aeromexico launched a joint venture, and as part of that, Delta introduced complimentary space available elite upgrades when traveling with Aeromexico on select routes. The ability to upgrade on Aeromexico has now been taken to the next level.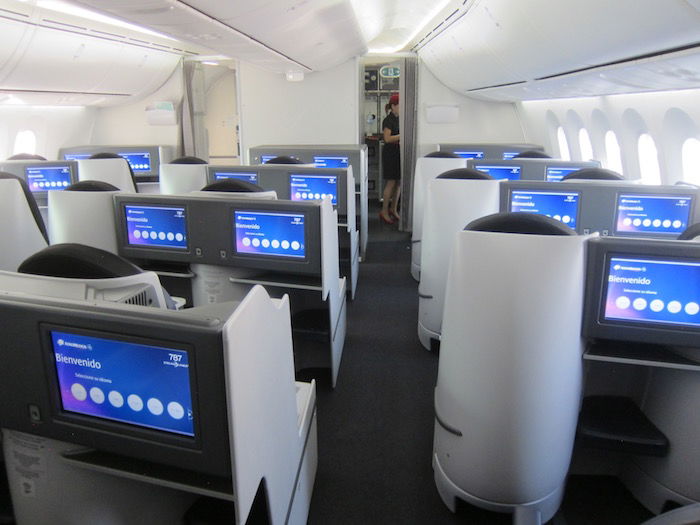 Aeromexico's 787 business class
It's now possible for SkyMiles Platinum & Diamond Medallion members to redeem Global Upgrades & Regional Upgrades to confirm business class seats on Aeromexico flights. Per the SkyMiles News & Updates page:
Effective September 28, 2017, Diamond and Platinum Medallion Members can use their Global and Regional Upgrade Certificates for access to Aeromexico Clase Premier on any Delta-marketed, Aeromexico-operated1 flight. With Clase Premier, Medallion Members will receive:

Complimentary pre-flight access to Aeromexico Salon Premier clubs
An elevated in-flight experience, including flat-bed seats, culinary delights from world famous Mexican chef Enrique Olvera, and more

Global Upgrade Certificates can be used on Delta-marketed, Aeromexico-operated flights when the Diamond Medallion Member also has an international Delta flight included in the same itinerary.

Regional Upgrade Certificates can be used on Aeromexico flights traveling between the United States and Mexico, or for any Delta-marketed, Aeromexico-operated short-haul2 flight. Upgrade Certificates are eligible for all fare classes, except for Basic Economy (E-class).

Medallion Members must contact Delta reservations directly to apply Upgrade Certificates, and upgrades will be subject to availability on Aeromexico. Miles will be earned based on the price of the original ticket before an upgrade is applied.
As you can see, using these upgrade certificates is limited to Delta marketed flights on Aeromexico, meaning that you won't be able to use these upgrade certificates on all Aeromexico flights. While it would be nice if these were valid on all Aeromexico flights, this is a very nice step in the right direction, especially given the joint venture between the two airlines.
It's especially cool that you can use a single Global Upgrade to upgrade both a short-haul Aeromexico flight and a longhaul Delta flight.
Well done, Delta!
(Tip of the hat to Rene's Points)