The focus of this blog is the journey rather than the destination, so for years I haven't really had the goal of visiting a certain number of countries, or anything. And I still don't, though I am making an effort to spend more time visiting new places (perhaps largely motivated by my effort to try more unusual airlines).
If I return to a favorite place a dozen times, I'm perfectly happy with that, because overall I'm still getting to visit a lot of new places. I'm sure the peanut gallery will be by shortly to tell me that I don't really travel, that when I visit somewhere it shouldn't count, etc… and that's fine. 😉
I'm not sure how realistic it is, but I'm starting to plot out a summer "road trip" of sorts. I say "road trip" because for once, a trip won't involve flying 10,000 miles from destination to destination.
Rather I'd like to visit all the countries in Europe I haven't yet visited, for a few days each. I feel like I've been in most major cities in Europe, though after looking at a list, I've realized just how many countries in Europe I haven't yet visited.
I'm only counting a country as visited if I've actually spent any substantial amount of time there. In other words, just passing through an airport doesn't count.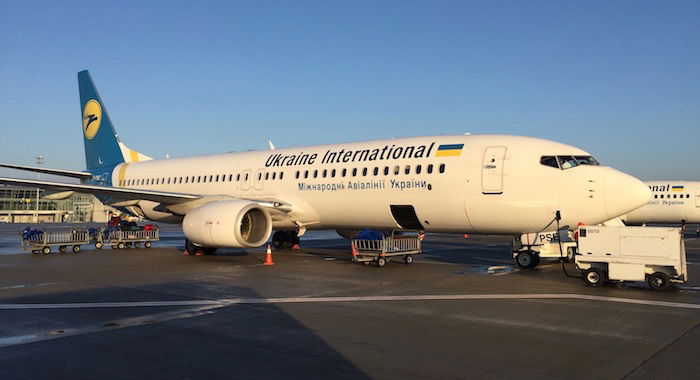 I'm not counting my brief transit in Kiev as having visited the country
So, which countries in Europe have I not visited (I'm going off of this list)?
Albania
Andorra
Armenia
Belarus
Bosnia and Herzegovina
Bulgaria
Cyprus
Estonia
Georgia
Kosovo
Latvia
Liechtenstein
Lithuania
Luxembourg
Macedonia
Moldova
Montenegro
Romania
San Marino
Slovakia
Slovenia
Ukraine
Okay, now that I actually look at the list, that's a lot of freaking countries. 22 countries is more than I expected, so perhaps I'll instead make my goal to visit half of those countries this summer, with maybe 3-4 days in each. I would also like to visit Greenland this summer, so need to save some time for that.
Part of the reason I'm writing this is because I find I tend to do a better job actually visiting places if I make the goal here.
While 22 countries is a lot, I have to start somewhere!
For those of you who have visited any of the above 22 countries, should any be at the top of my list? Any cities in particular that are awesome?