Turks & Caicos On A Whim
As promised, I intend to write more trip reports going forward, so here's my first such report. This one will be pretty brief, so consider it more of an appetizer than anything else compared to my upcoming review trip. Long story short, Ford and I just spent five nights at the Ritz-Carlton Turks & Caicos, which is one of the newest luxury points properties in the Caribbean.
Why we decided to go to Turks & Caicos
We planned this trip pretty last minute, just a couple of days before departure. Ford and I had been apart for a couple of weeks (I was with my mom), and we decided we wanted to meet up somewhere "easy," but we weren't sure where. Lately my points redemption focus has been on Marriott Bonvoy points, given that the program is eliminating award charts, and I suspect the cost of many aspirational redemptions will go up significantly.
We both immediately thought of the Ritz-Carlton Turks & Caicos, which opened in 2021. Neither of us had ever been to Turks & Caicos (but we had heard great things), the entry requirements were reasonable (sort of… I'll review my experience with them), it was a great deal on points, and flights were even quite cheap.
So after a very brief deliberation we made a booking. I'd say it was maybe an hour from the time we started discussing the concept of taking this trip to having everything booked.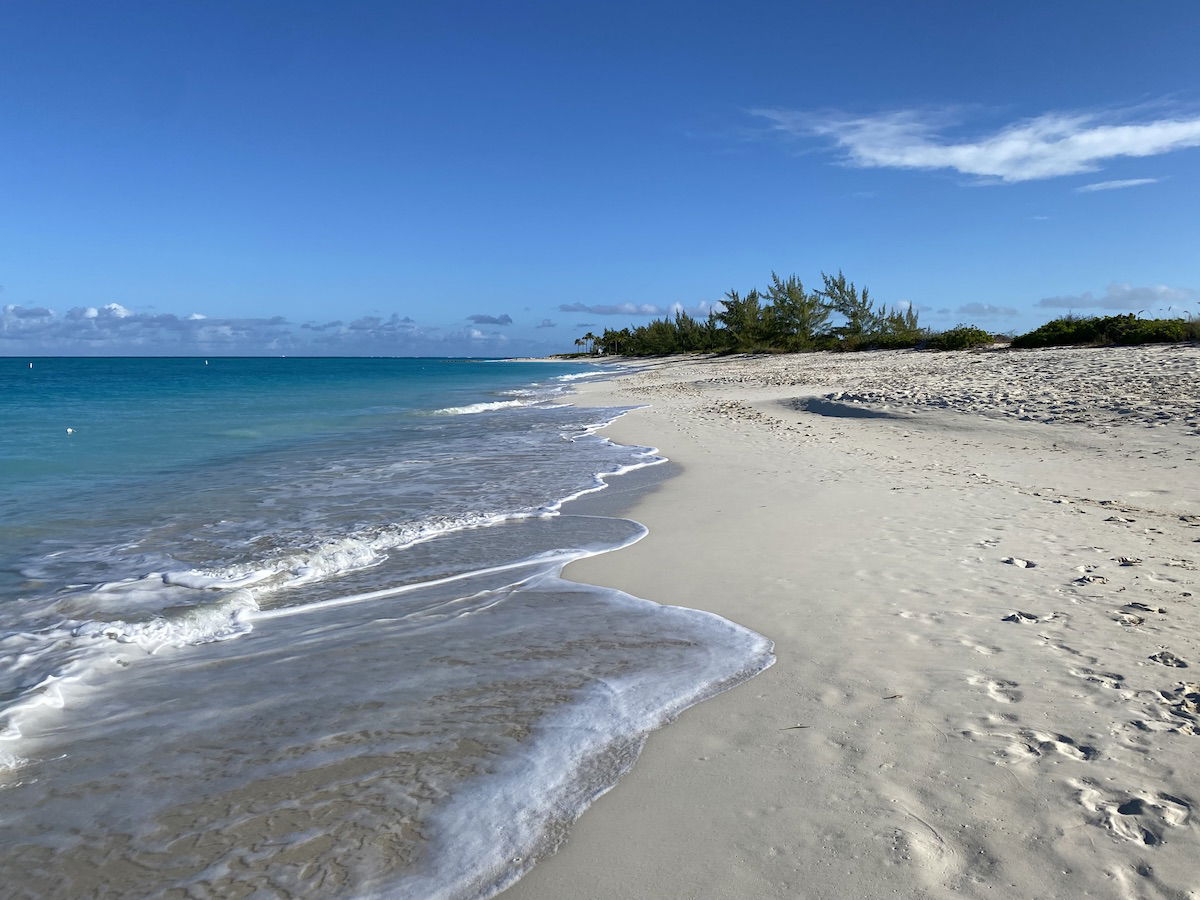 Booking the Ritz-Carlton Turks & Caicos
The Ritz-Carlton Turks & Caicos is a Category 8 Marriott Bonvoy property, and for our nights the hotel had standard award pricing (rather than peak or off-peak). That meant a redemption cost 85,000 Bonvoy points per night, with the opportunity to get a fifth night free. In other words, five nights cost 340,000 Bonvoy points, or an average of 68,000 Bonvoy points per night.

That compared quite favorably to the paid rate, which was over $1,200 per night after factoring in taxes and fees (of course so many hotel rates are inflated nowadays, given the huge pent up demand for travel).
I'm looking forward to sharing my thoughts on this hotel. Most reviews of the hotel haven't been terribly positive up to this point, so I tried to manage my expectations coming in. There were things I really liked about the hotel, like the view…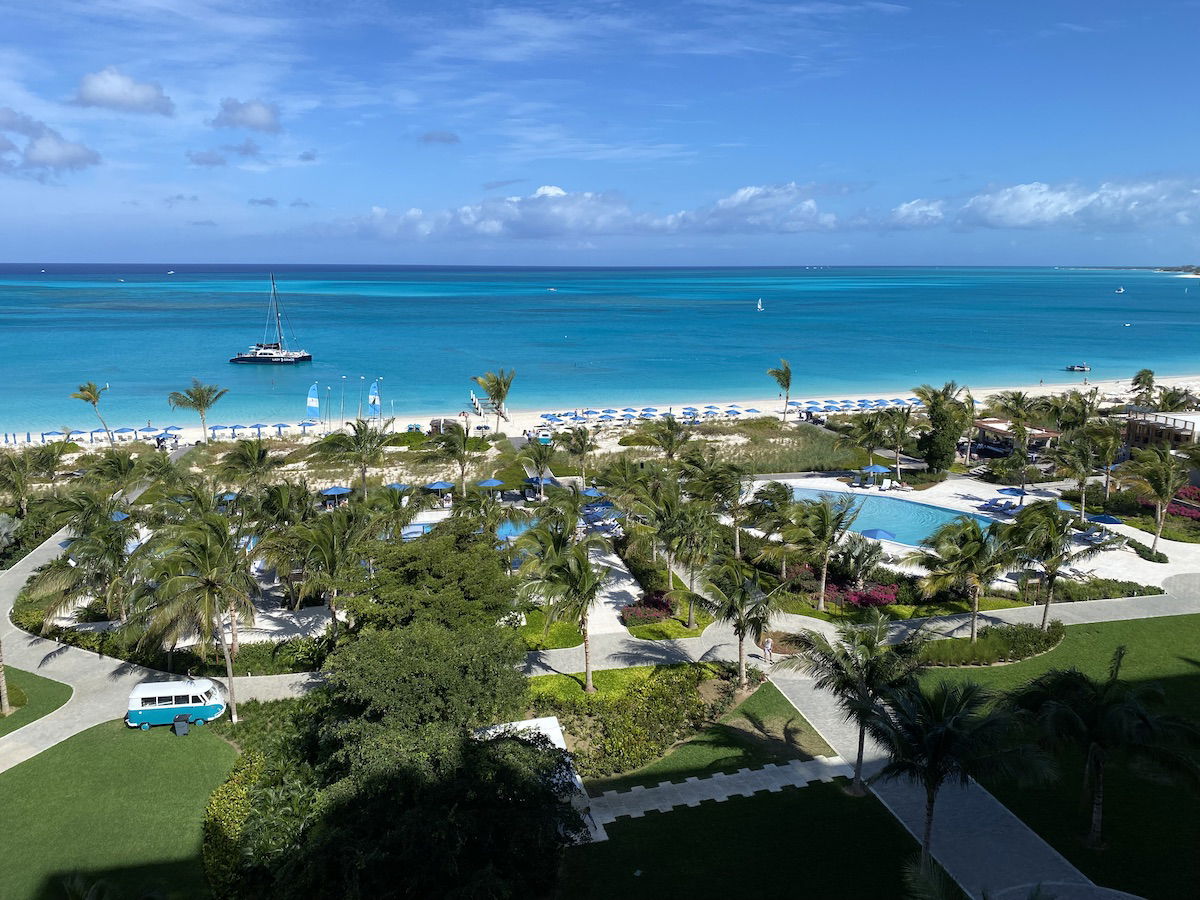 And things I didn't like, like the corners that were clearly cut with parts of the hotel design.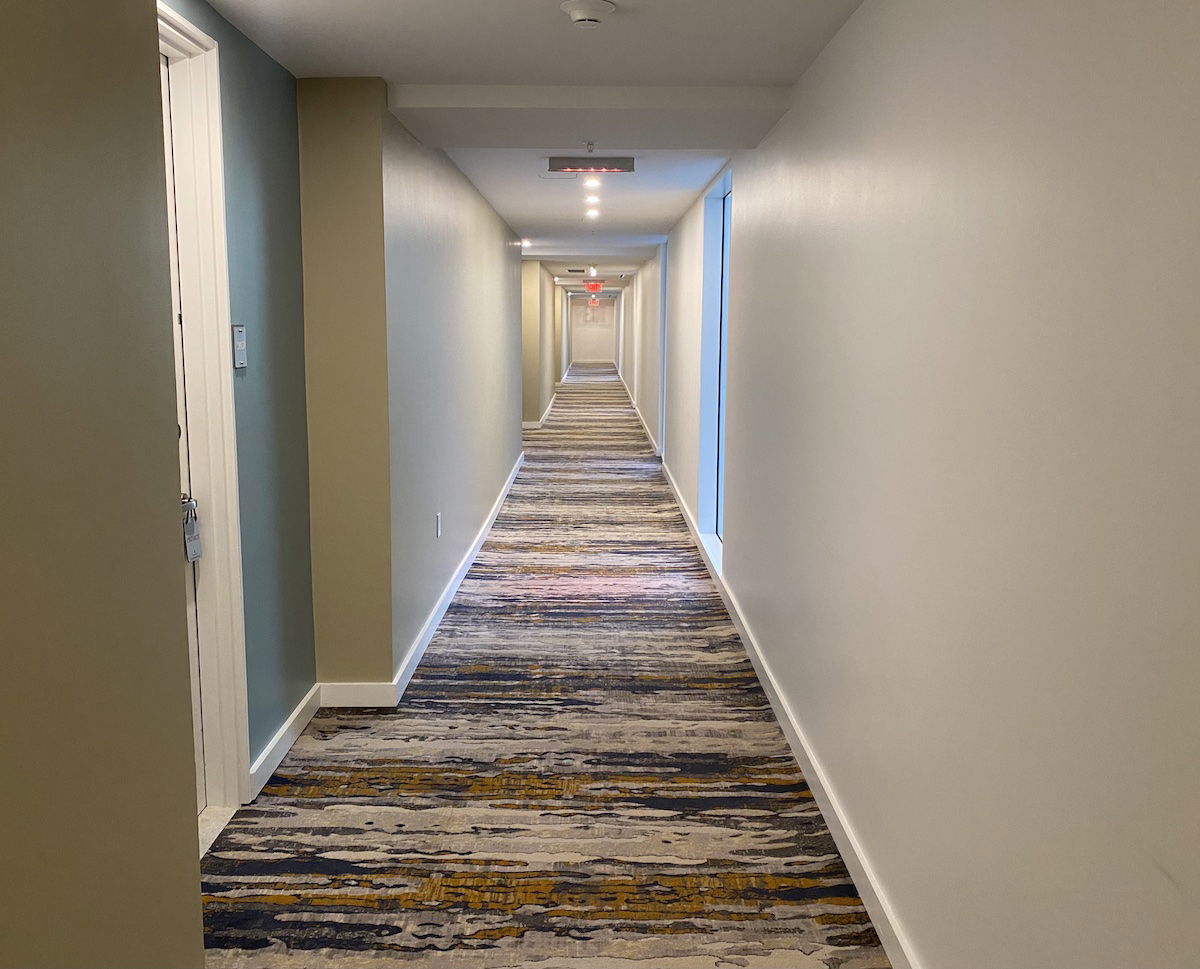 But in the end my conclusion about this property may surprise some.
How we flew to Turks & Caicos
When we planned this trip I was in Tampa while Ford was in South Florida, so I decided to meet him along the way.
I first decided to fly Silver Airways from Tampa to Fort Lauderdale, which is an airline that I've never flown before, but that has long intrigued me. Okay, there's not quite as much to report as a Lufthansa first class flight, but it was a cute experience I'm excited to report back on.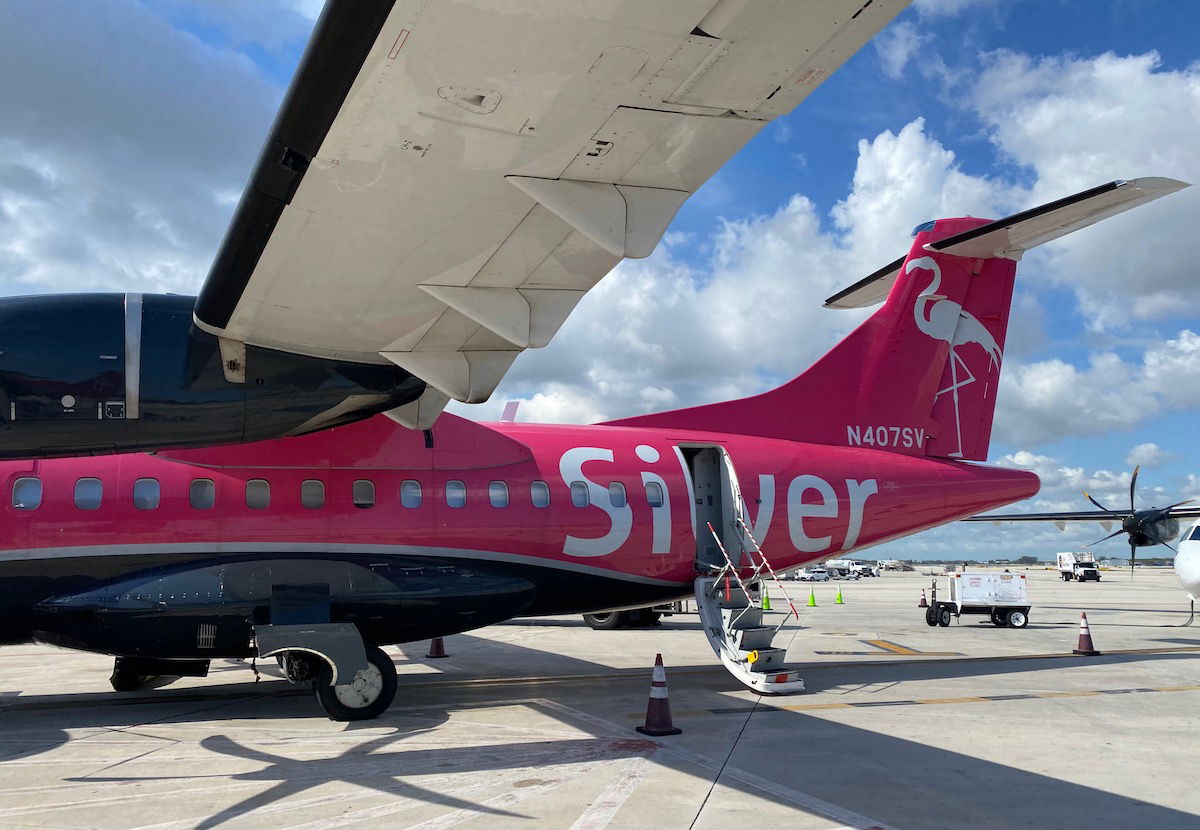 Then between Fort Lauderdale and Providenciales we flew JetBlue. The tickets cost around $200 roundtrip, and we could credit those flights to American AAdvantage. That was interesting simply because the flights were operated by Embraer E190s, which I had never flown before on JetBlue. This was also my first time flying JetBlue since reciprocal elite perks were rolled out with American.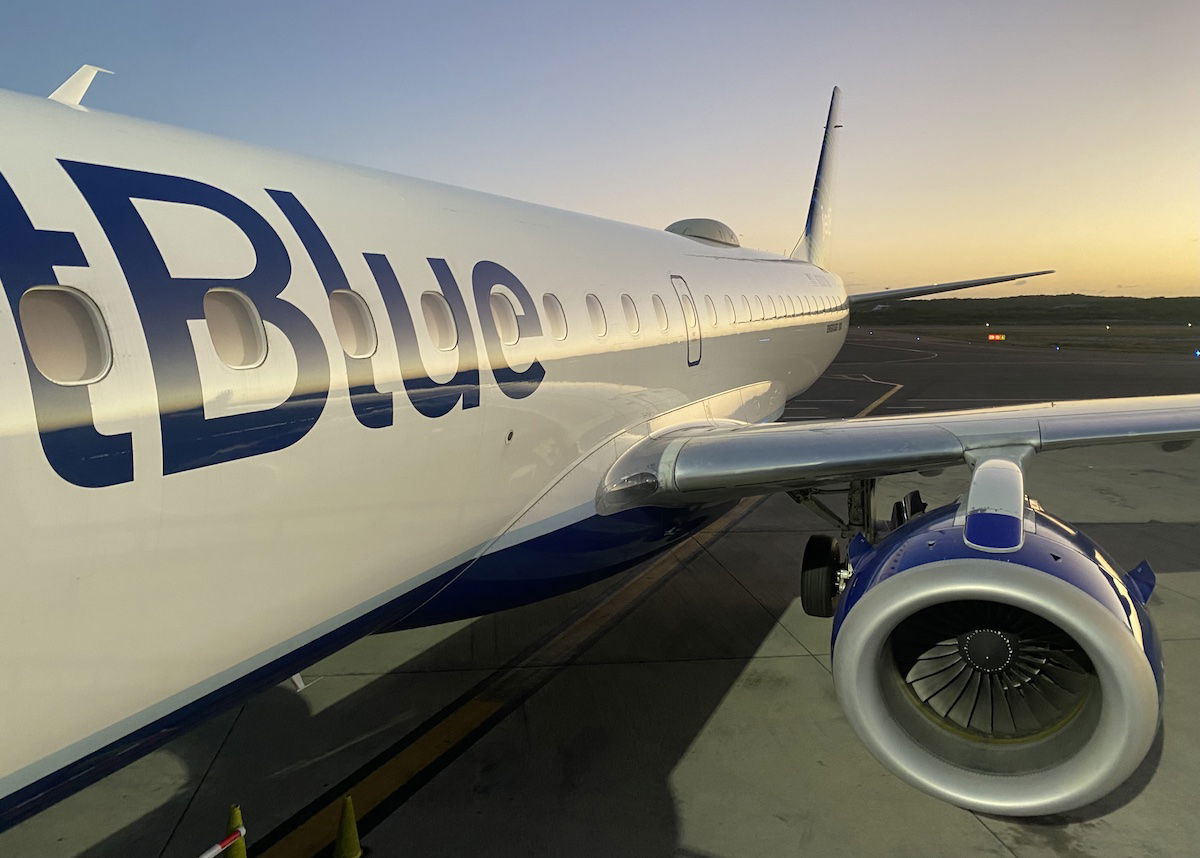 So I'll review the flights, but as noted, don't expect too many hot towel or champagne pictures.
Bottom line
We just wrapped up a great trip to Turks & Caicos. When I think of going on an adventure, I often think of traveling halfway around the world as a feature, and that has caused me to largely overlook Caribbean islands. With the recent opening of the Ritz-Carlton Turks & Caicos I figured this was a good time to explore a new island while checking out an aspirational points hotel.
I'll also have a couple of new airline product reviews, including of Silver Airways and JetBlue. Stay tuned, and thanks for reading — this will be a quick trip report series, as I want to then reveal the details of the much bigger trip that's coming up shortly!
If you traveled to Turks & Caicos, what was your experience like?