Turks & Caicos On A Whim
To kick off our trips to Turks & Caicos, I first had to get from Tampa to Fort Lauderdale. I was kind of excited about this, as it would allow me to finally fly Silver Airways, a US airline I hadn't flown before.
What is Silver Airways?
Silver Airways is a regional airline based in Florida, with hubs in Fort Lauderdale, Orlando, and Tampa. The airline operates a fleet of roughly 21 turboprops, with seven more planes on order.
Silver Airways has been flying for around a decade. Unlike some other regional airlines in the United States, Silver Airways operates flights independently, though the airline does have codeshare agreements with American, JetBlue, and United.
I find Silver Airways' route network to be fascinating. For example, from Fort Lauderdale the airline flies everywhere from Charleston, to Governor's Harbour, to Key West, to Pensacola, to South Bimini. The airline has essentially managed to carve out some niche routes that largely aren't operated by other airlines.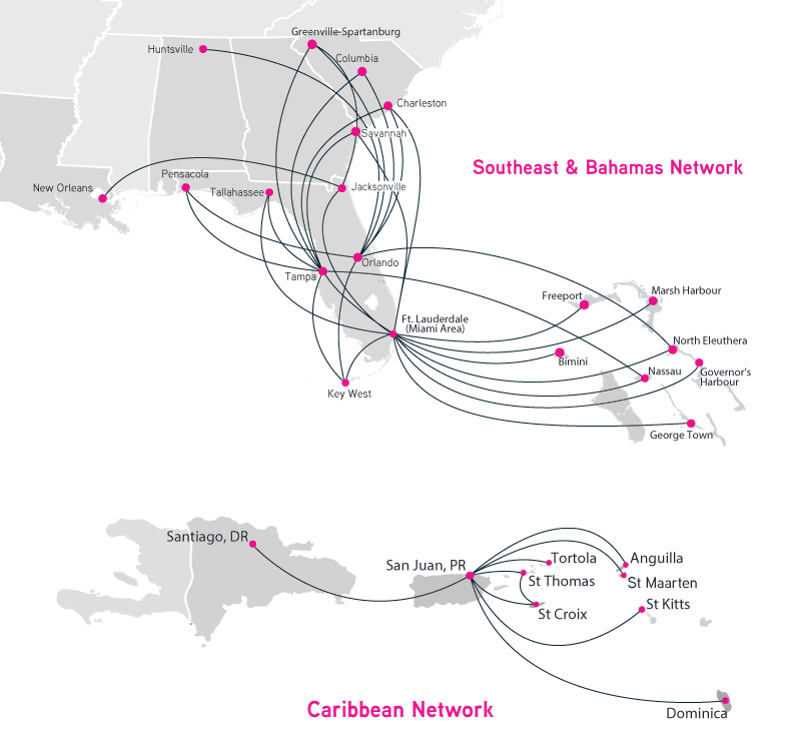 In the past Silver Airways was also heavily focused on Essential Air Service (EAS) routes, whereby airlines get government subsidies for flying in underserved markets. However, I don't think Silver Airways has many of those anymore.
How I booked my Silver Airways flights
I only booked my flight a couple of days before departure, and my one-way Silver Airways ticket from Tampa to Fort Lauderdale cost $119. Silver Airways has three fare types — Escape, Freedom, and Refundable — and I booked the Freedom fare. That included seat assignments in advance, but wasn't refundable.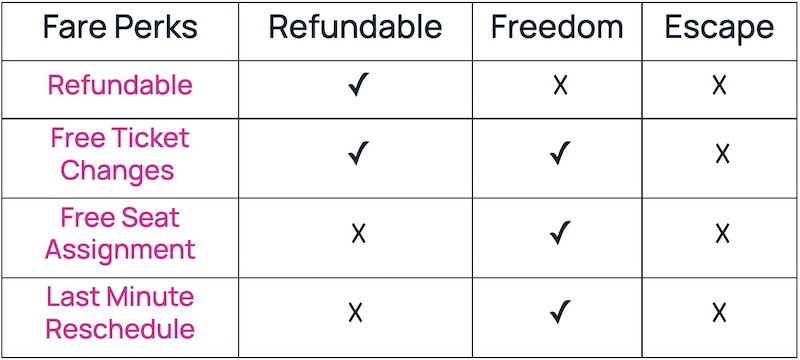 For what it's worth, I booked the following flight:
02/05 3M59 Tampa to Fort Lauderdale departing 9:55AM arriving 11:10AM
Silver Airways check-in & boarding
My flight from Tampa to Fort Lauderdale was scheduled to depart at 9:55AM, so I got to the airport at around 8:30AM. At first I struggled to find the Silver Airways check-in desk, but that's just because the airline uses a single small counter, and it can be easy to miss.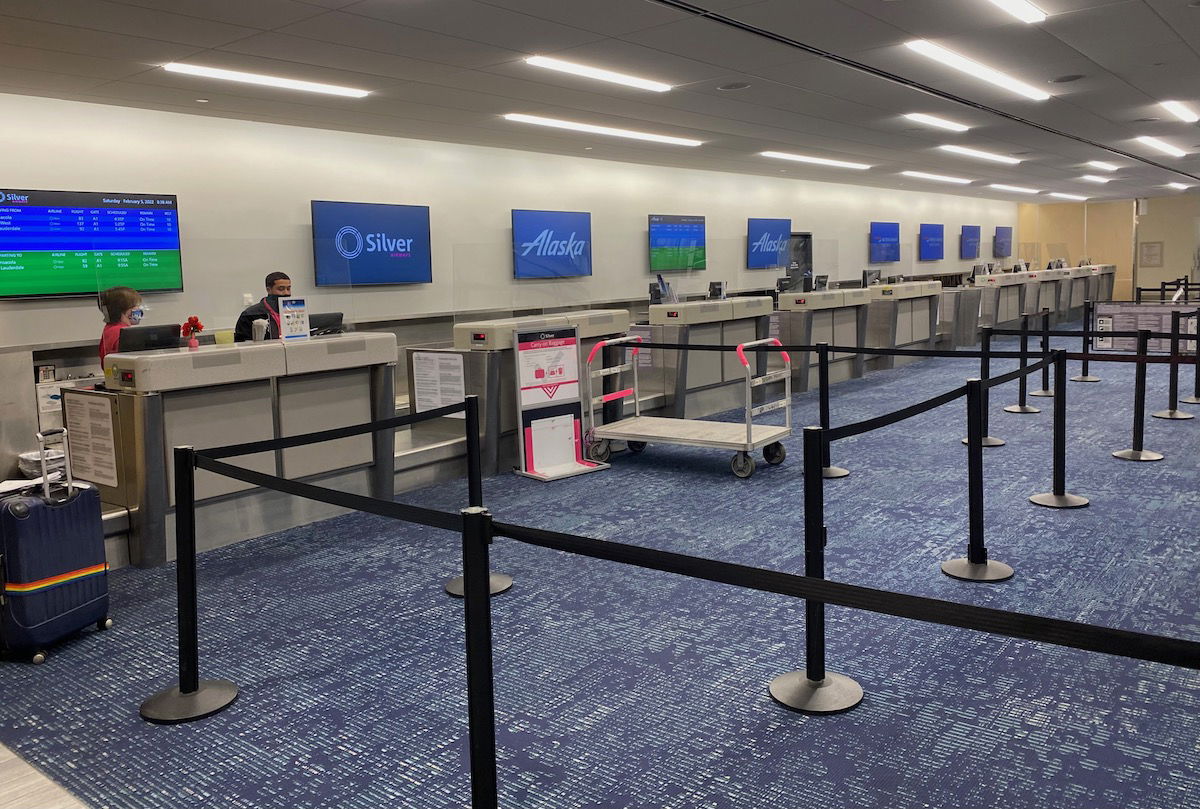 The person checking me in was friendly, and within a couple of minutes I had a boarding pass to Fort Lauderdale (for what it's worth, I had checked in online the day before, but hadn't printed a boarding pass).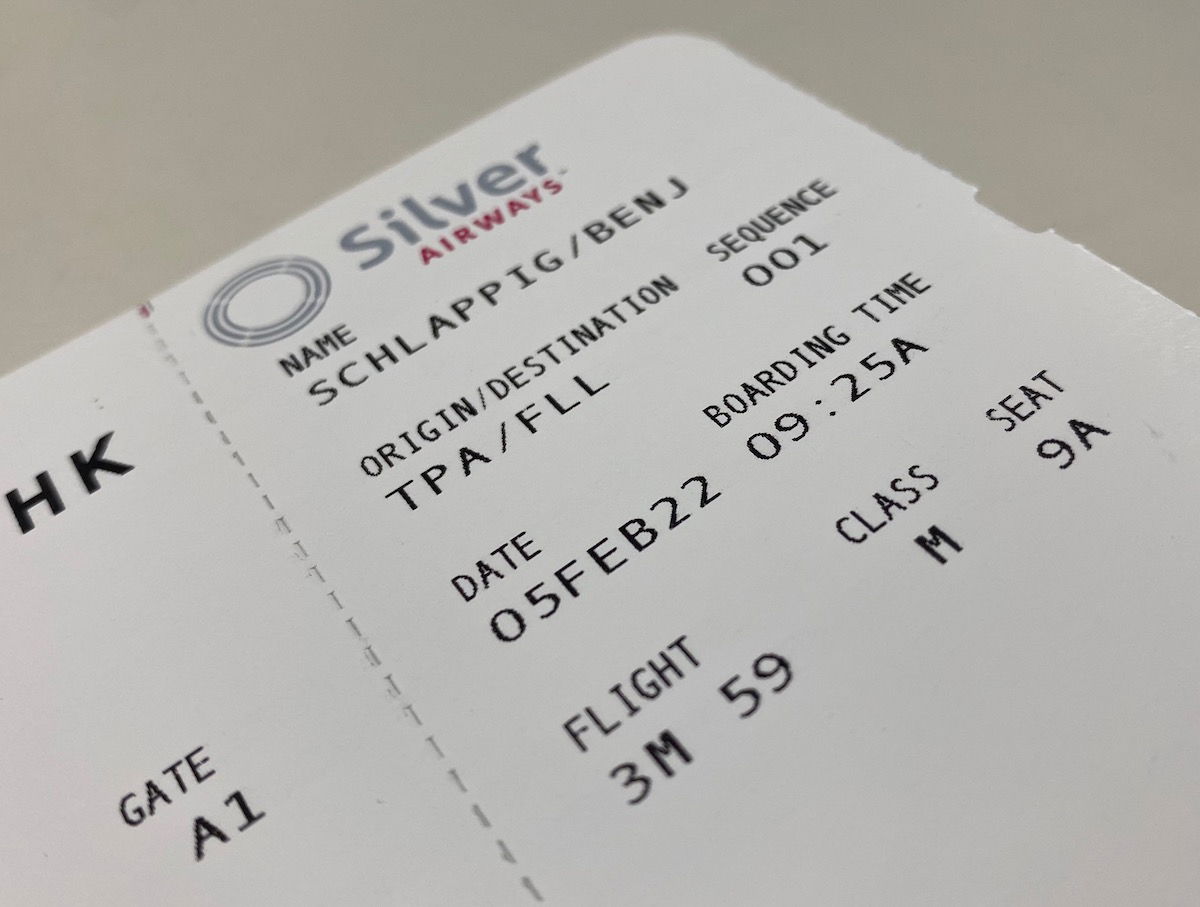 While I don't live in Tampa full time anymore, Tampa International Airport was my home airport for many years, and it really is such an easy to use airport, and the renovations over the years have been well executed as well. The airport has one central terminal, and then several separate concourses to spread out passengers, which makes the experience a bit more pleasant.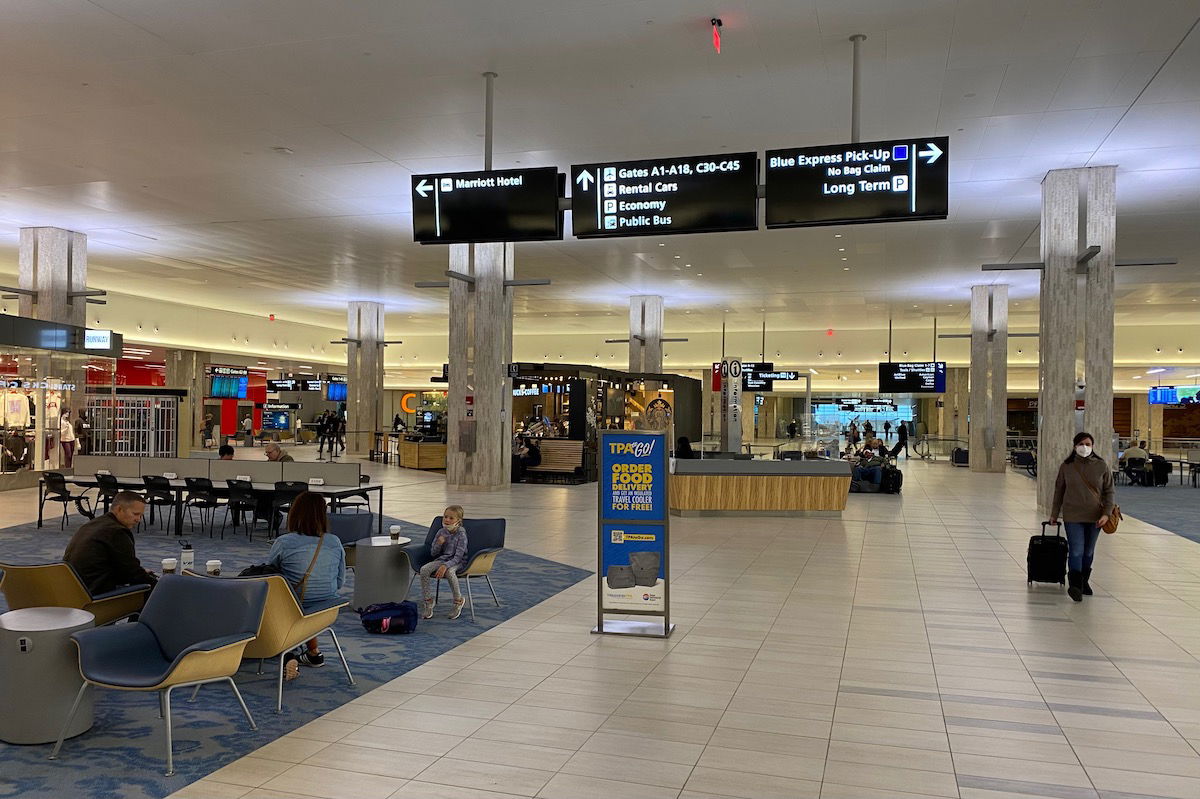 Silver Airways departs from Airside A, which is also where JetBlue, Spirit, and United depart from. There are gates where you scan your boarding pass, and then you get on a quick train ride to the airside.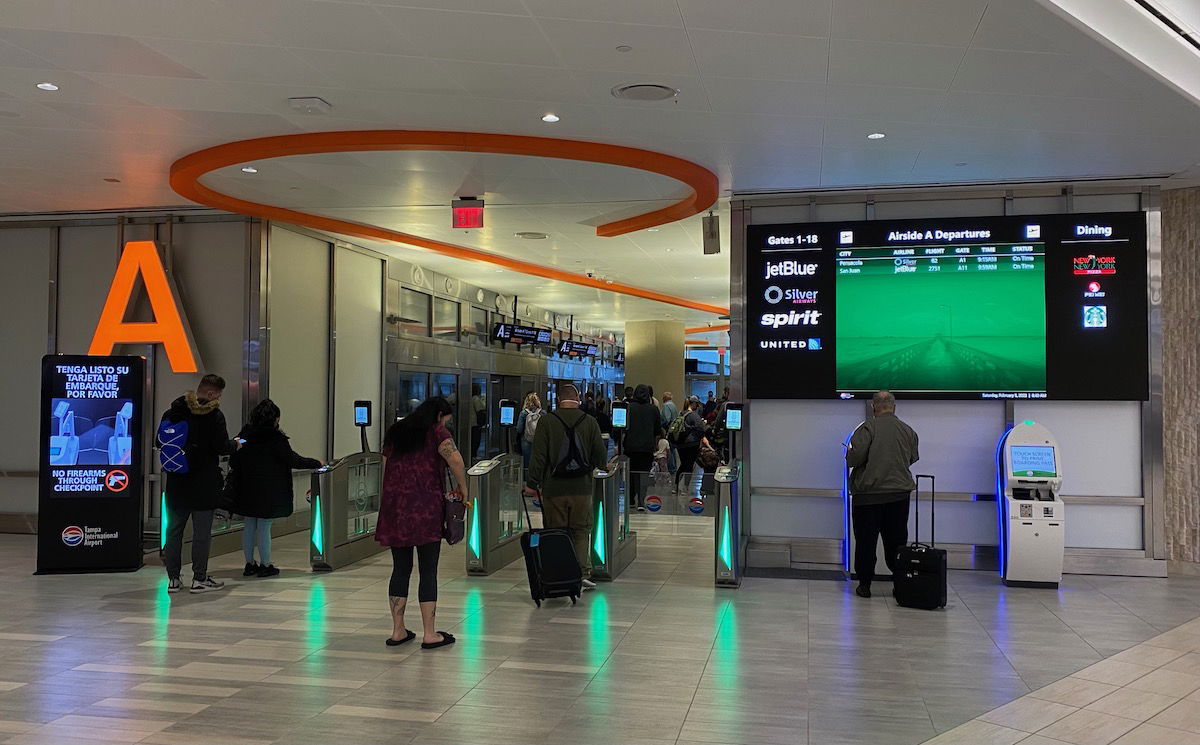 While the regular security line was probably the longest I've seen at the airport in quite a while, there was no wait at TSA PreCheck. Unfortunately there's no Priority Pass lounge in Airside A, though I quickly discovered that Silver Airways' gate is almost like a lounge.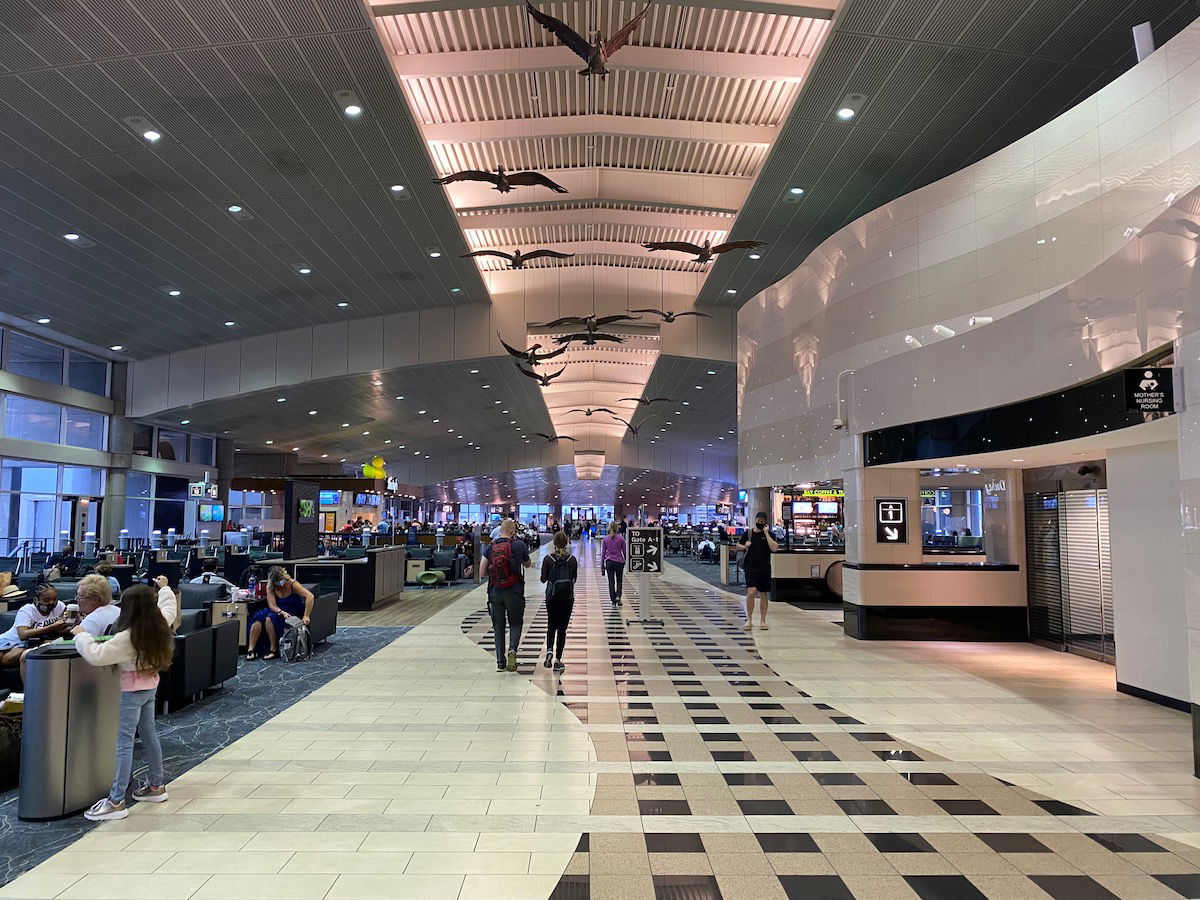 All Silver Airways flights depart from gate A1, which is down a level from the main concourse (since Silver Airways doesn't use jet bridges).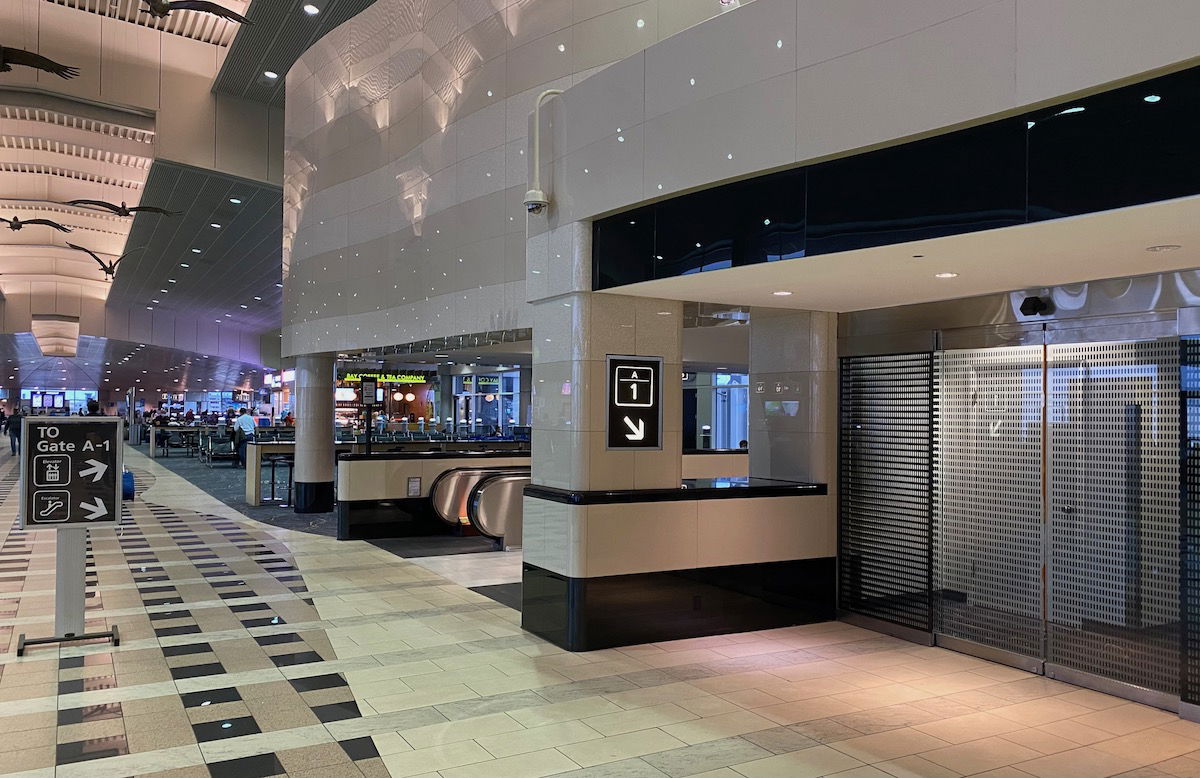 Down at A1 was a huge gate area that even had some desks, and perhaps most exciting of all, what might be the lowest traffic bathroom in the entire terminal.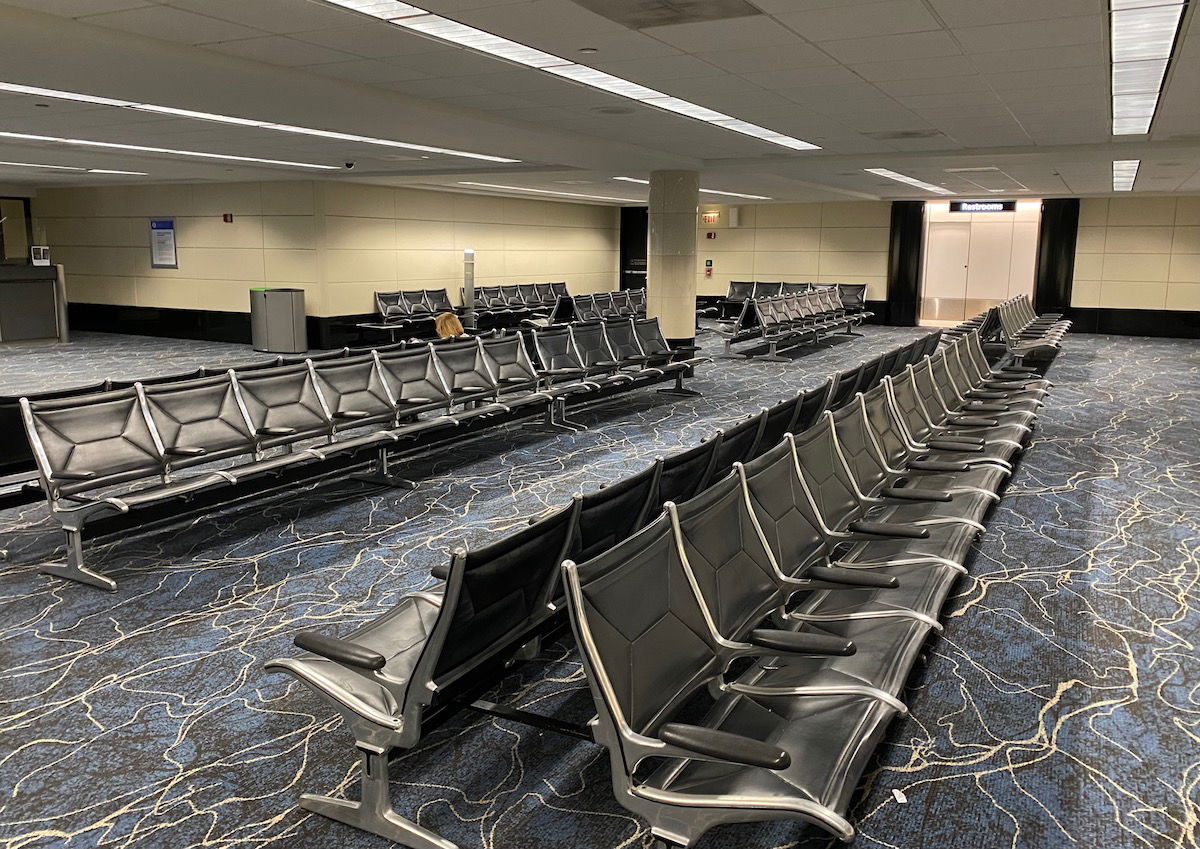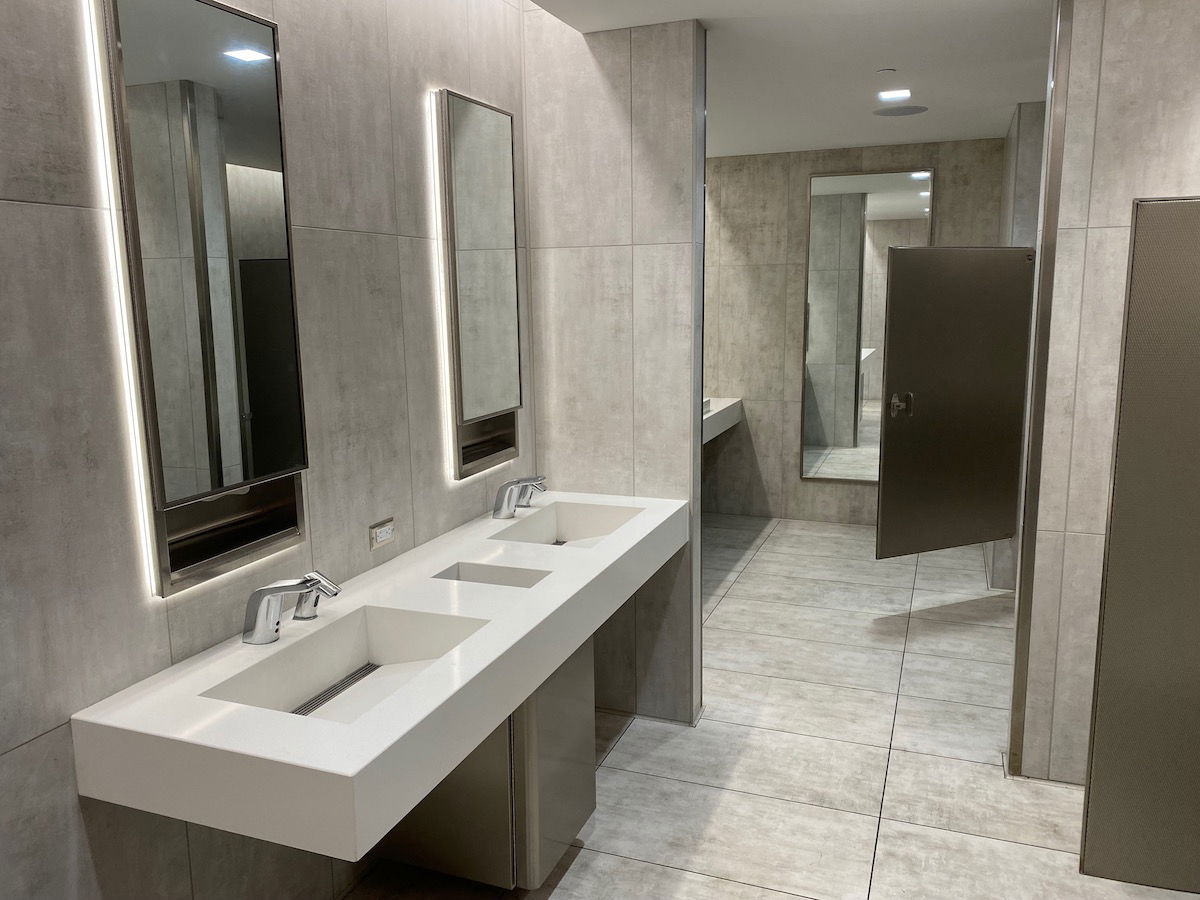 Anyway, the Silver Airways staff at the airport were friendly. At 9:25AM, 30 minutes before departure, boarding began for our flight to Fort Lauderdale. The boarding process was refreshingly simple — everyone was invited to board at once.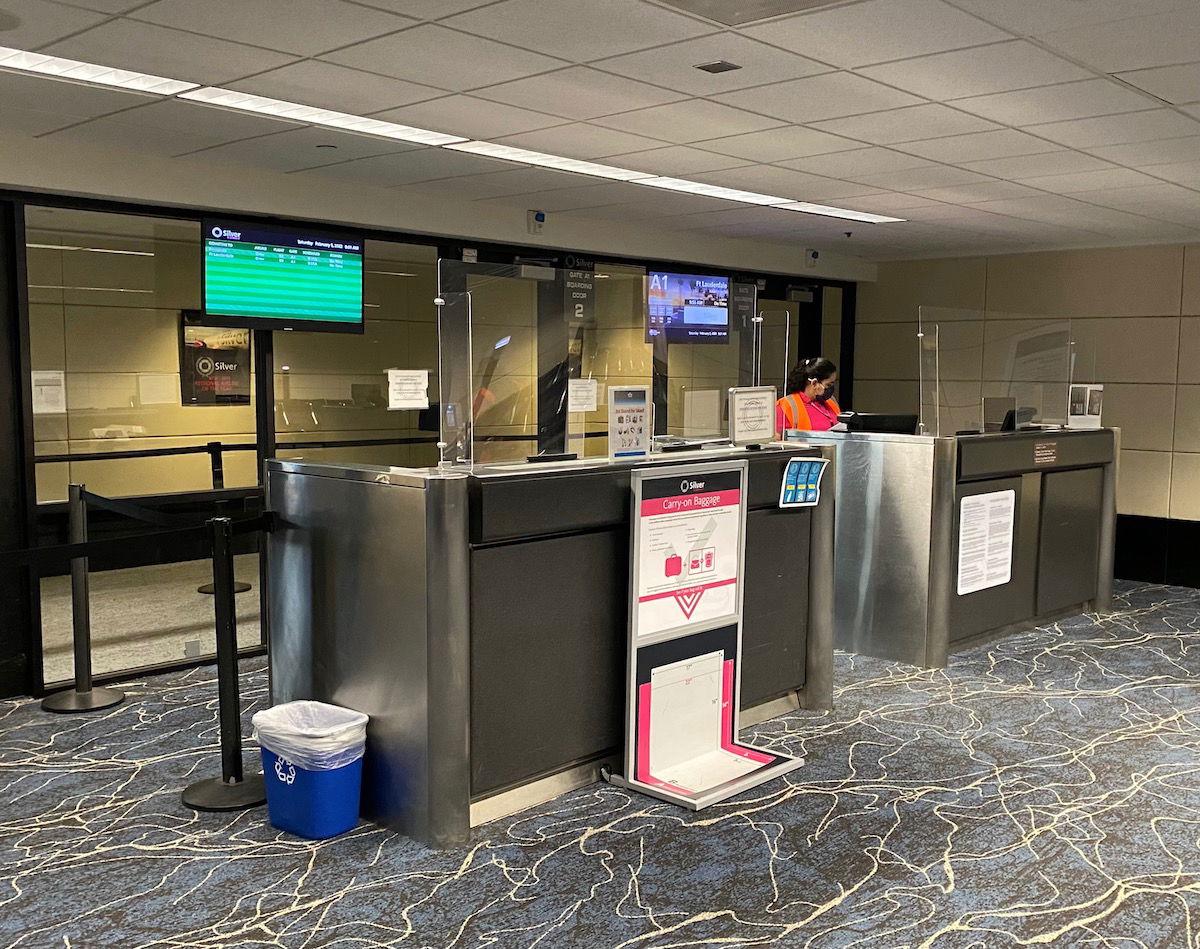 Once my boarding pass was scanned I walked across the apron to the second ATR42-600 that was parked there. What a treat — the two ATR42-600s parked there were Silver Airways' newest planes. The first plane joined Silver's fleet on January 27, 2022 (just over a week before my flight), while the plane I was on joined Silver's fleet on December 2, 2021.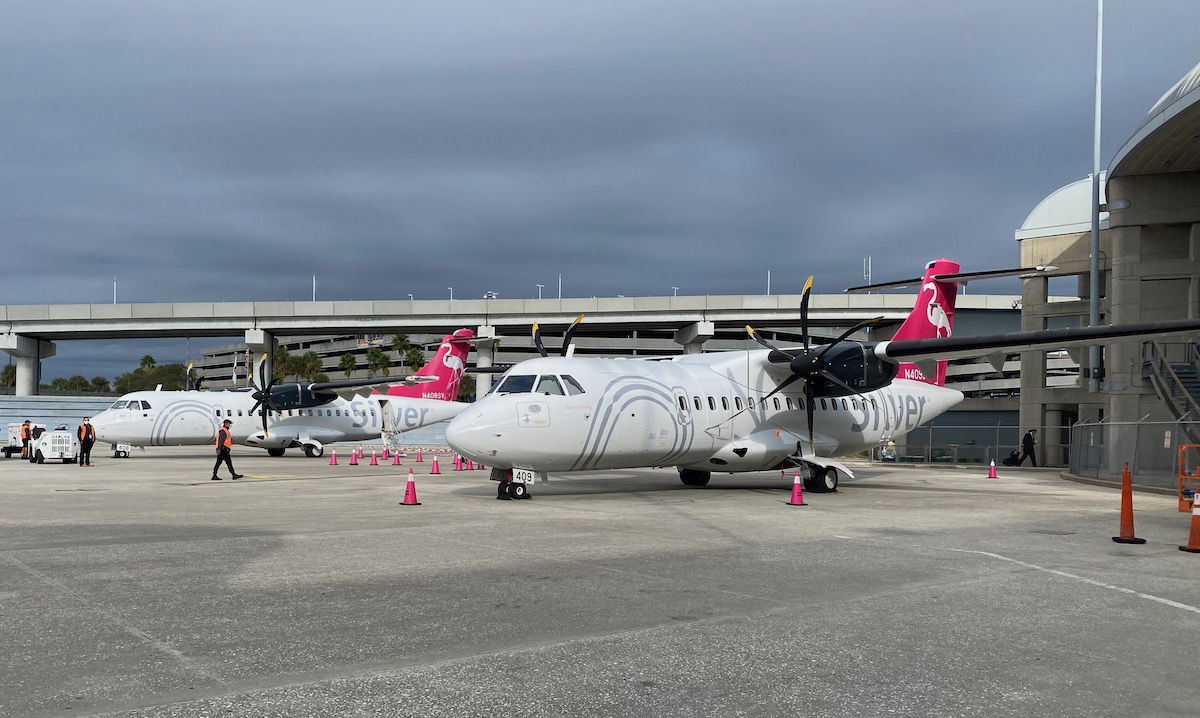 As is standard for ATR turboprops, boarding took place through the rear.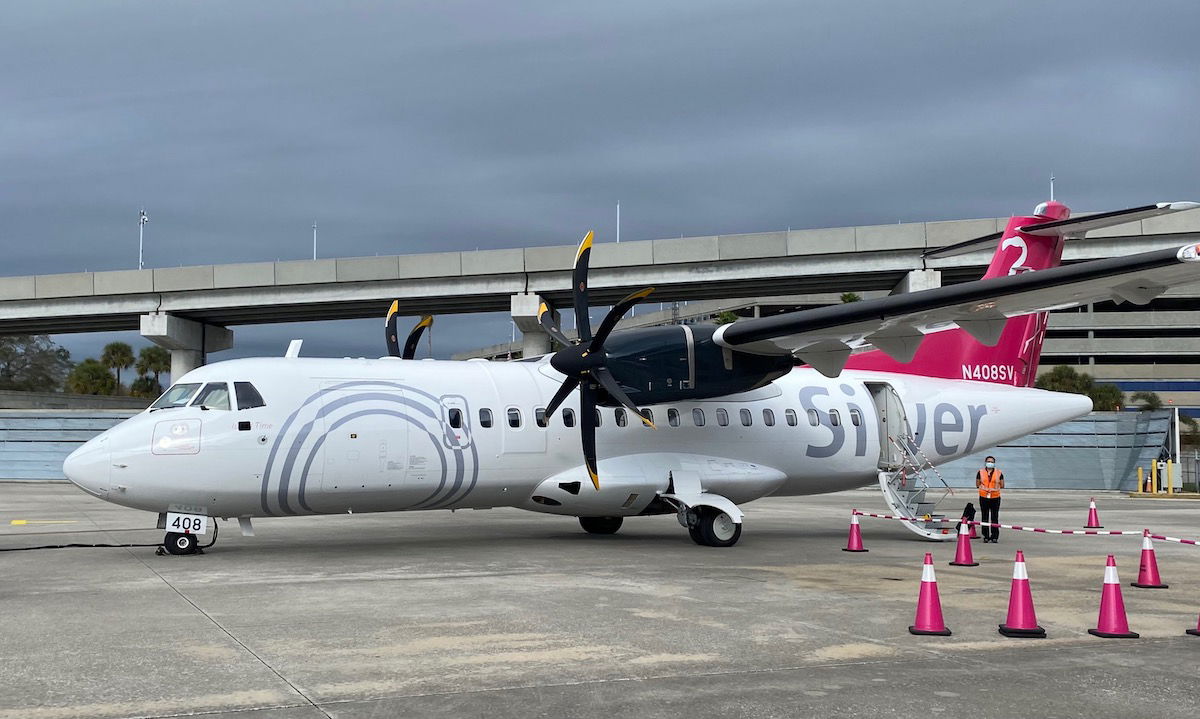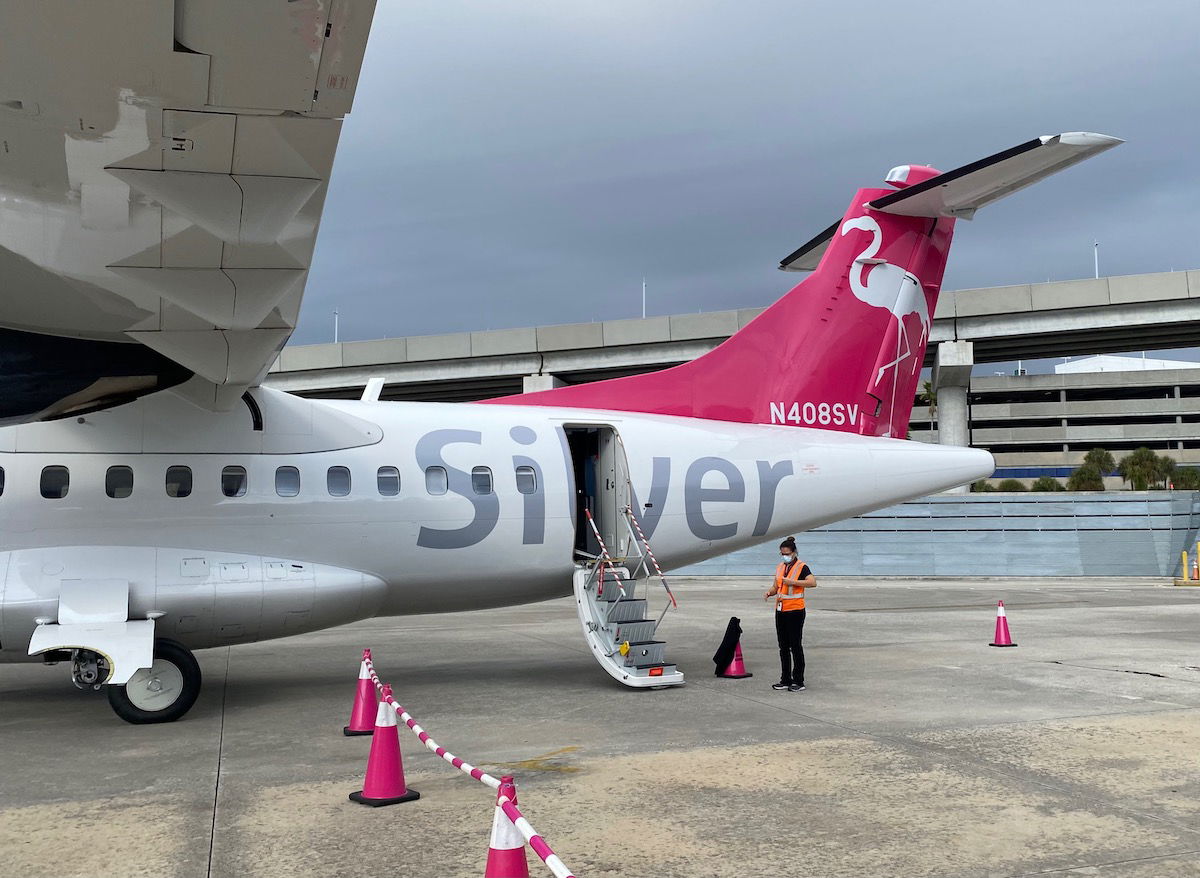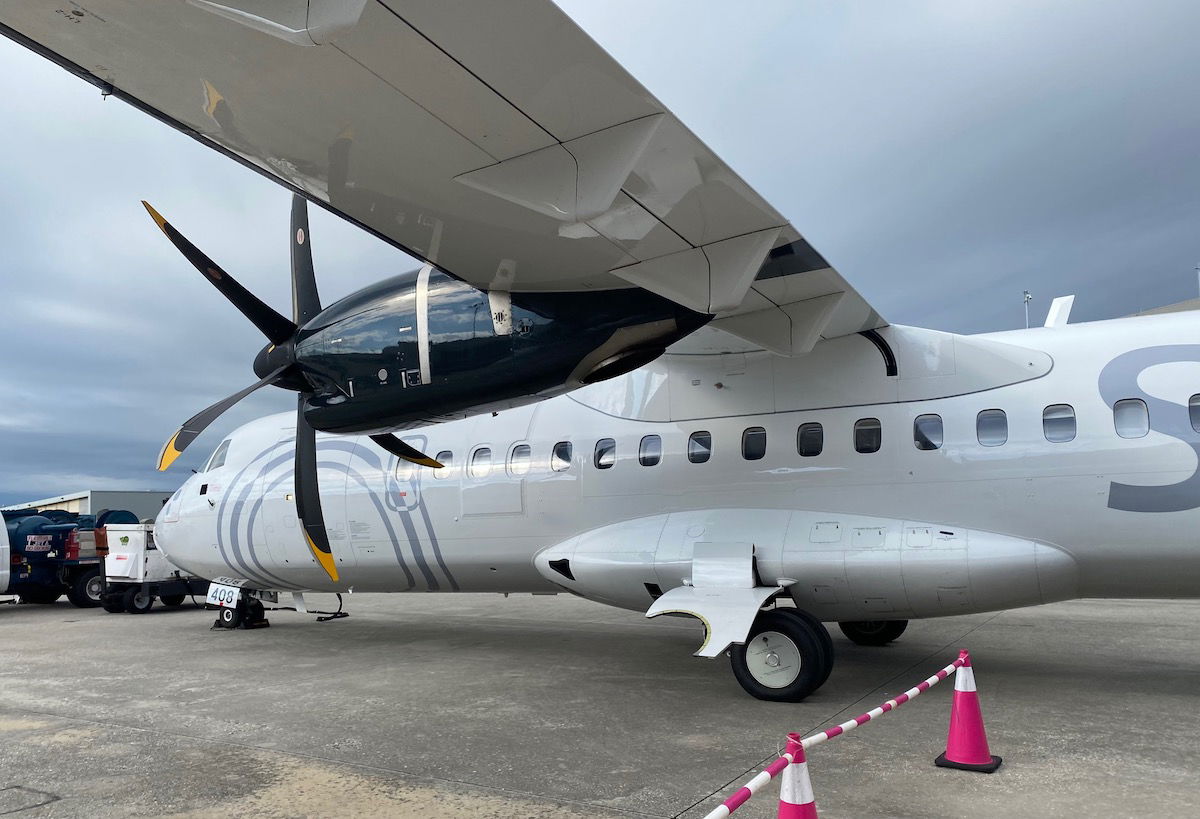 Silver Airways ATR42-600 cabin & seating
At the rear door I was greeted by the flight attendant, and turned left into the cabin. Silver Airways' ATR42-600s feature 46 seats, spread across 12 rows in a 2-2 configuration. The aircraft still had the new plane smell, and this was the "freshest" looking turboprop cabin I've ever stepped foot in.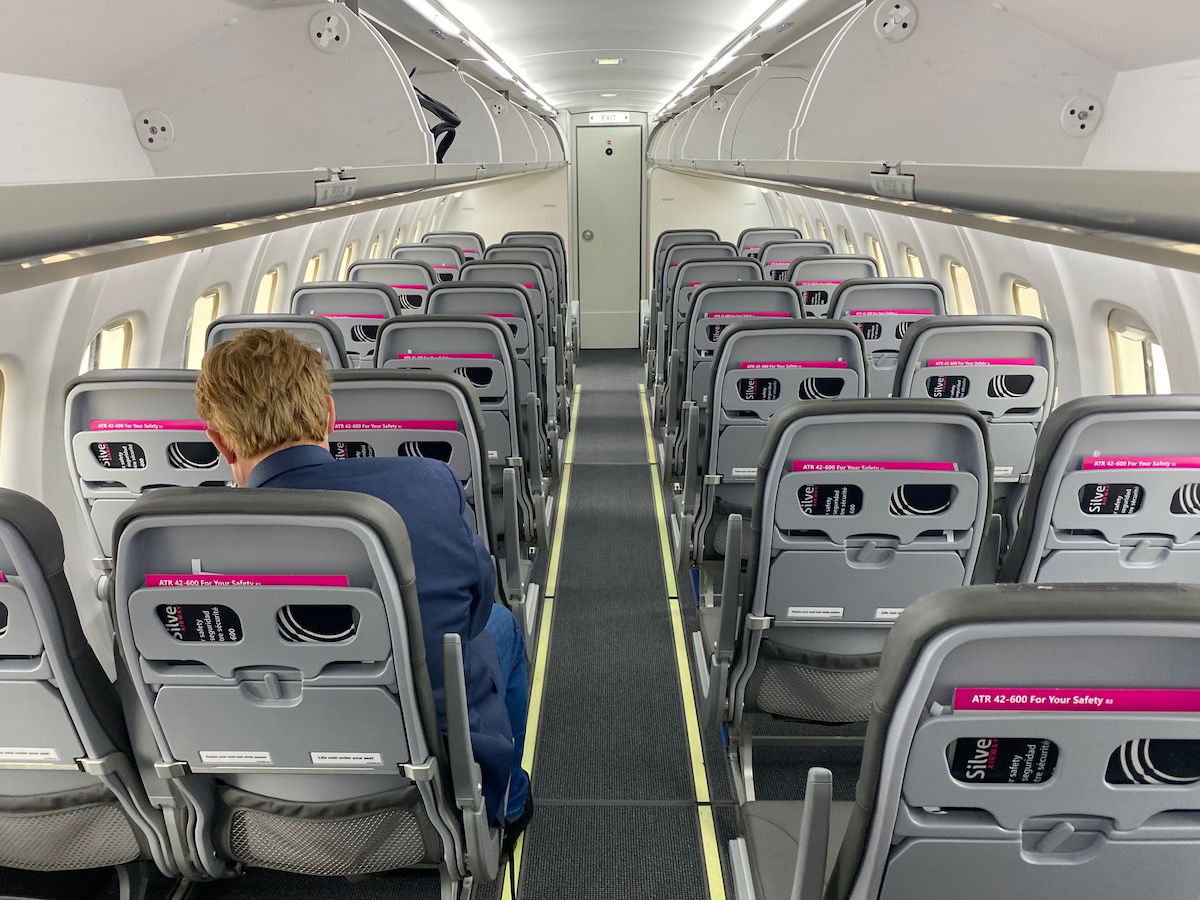 I assigned myself a seat right behind the wing. Legroom was more than sufficient.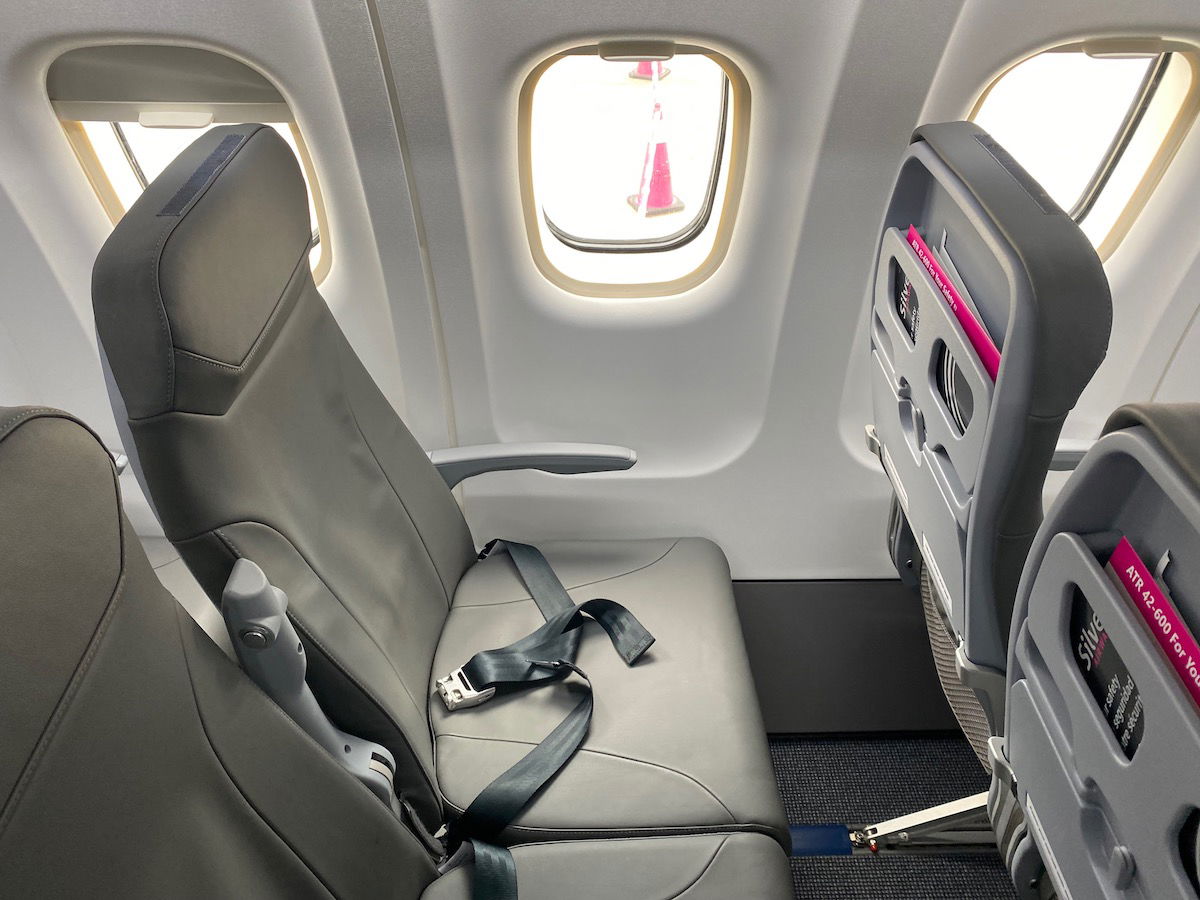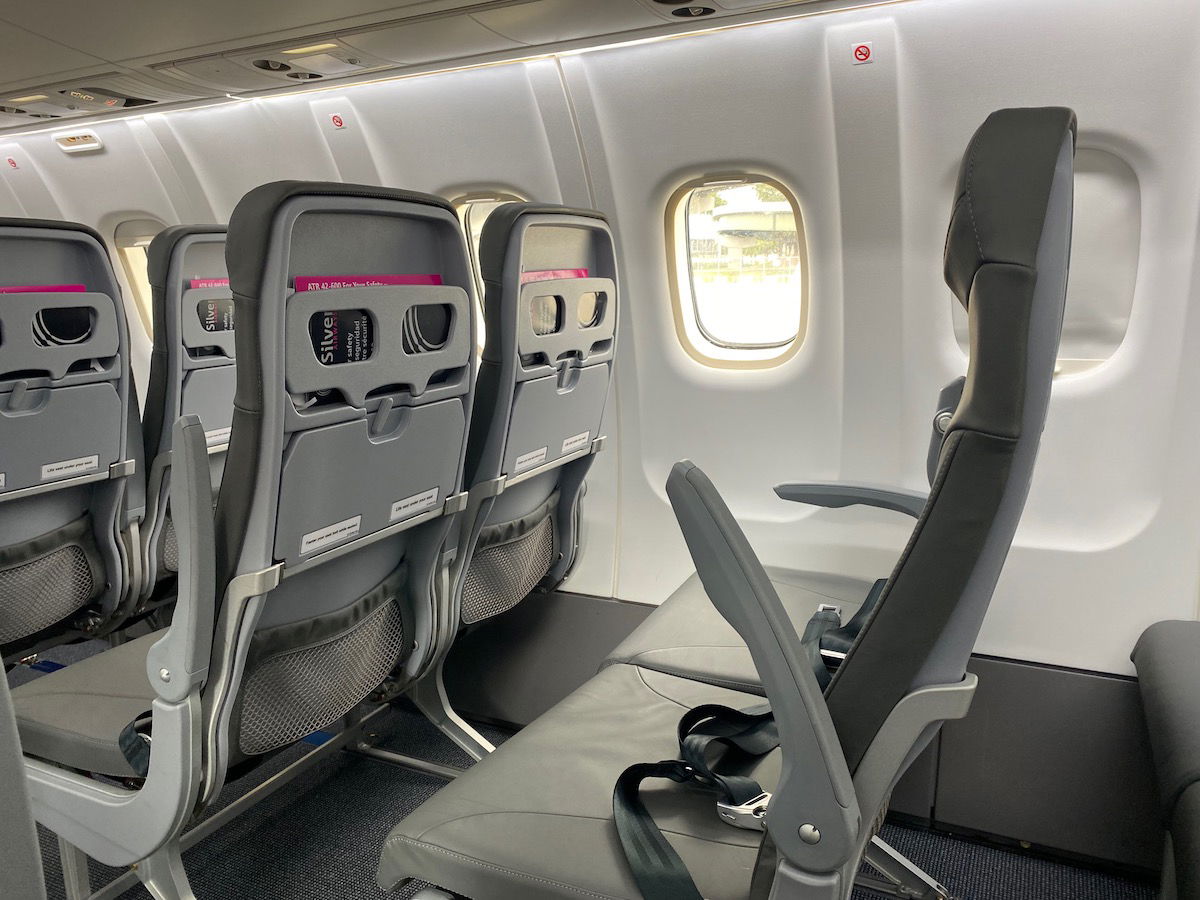 There was a literature pocket at the top of the seatback, and then there was a small tray table that folded out underneath that.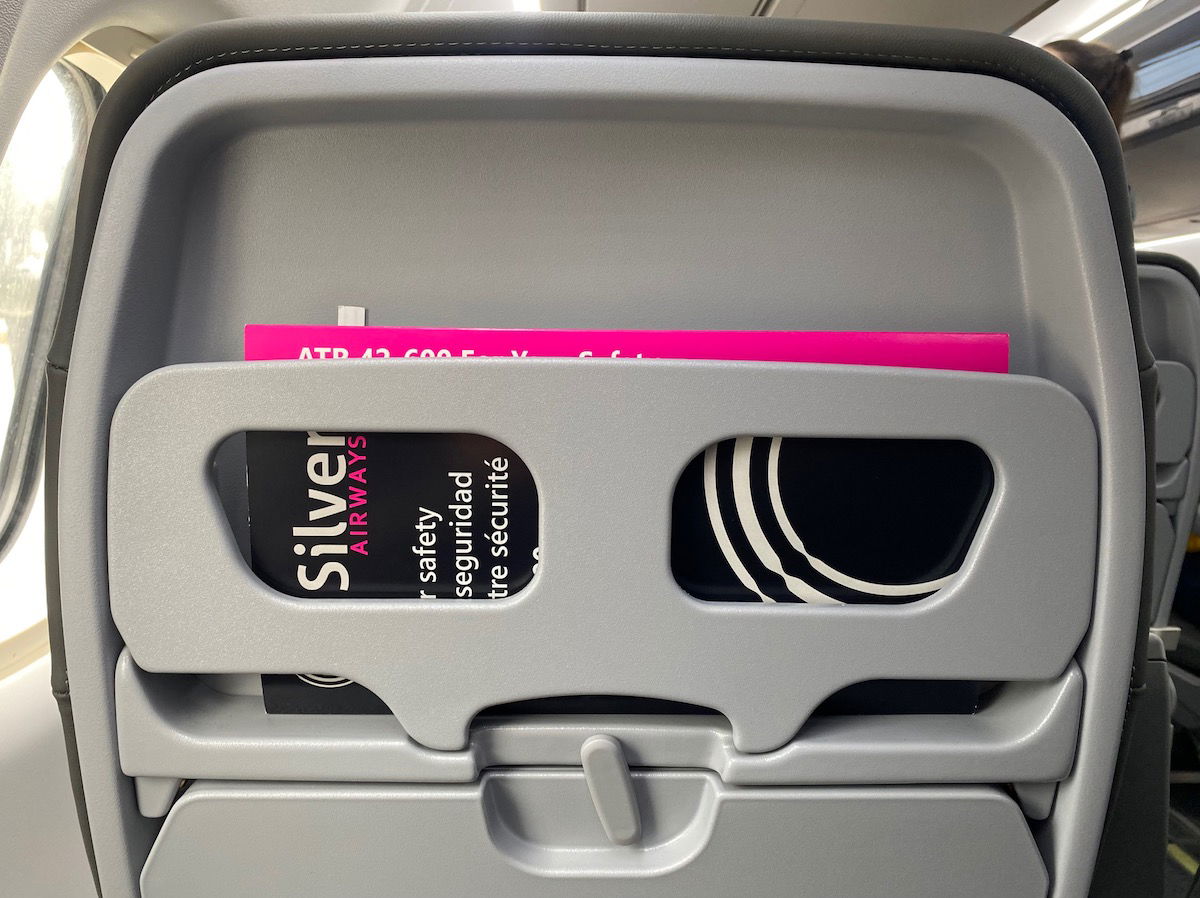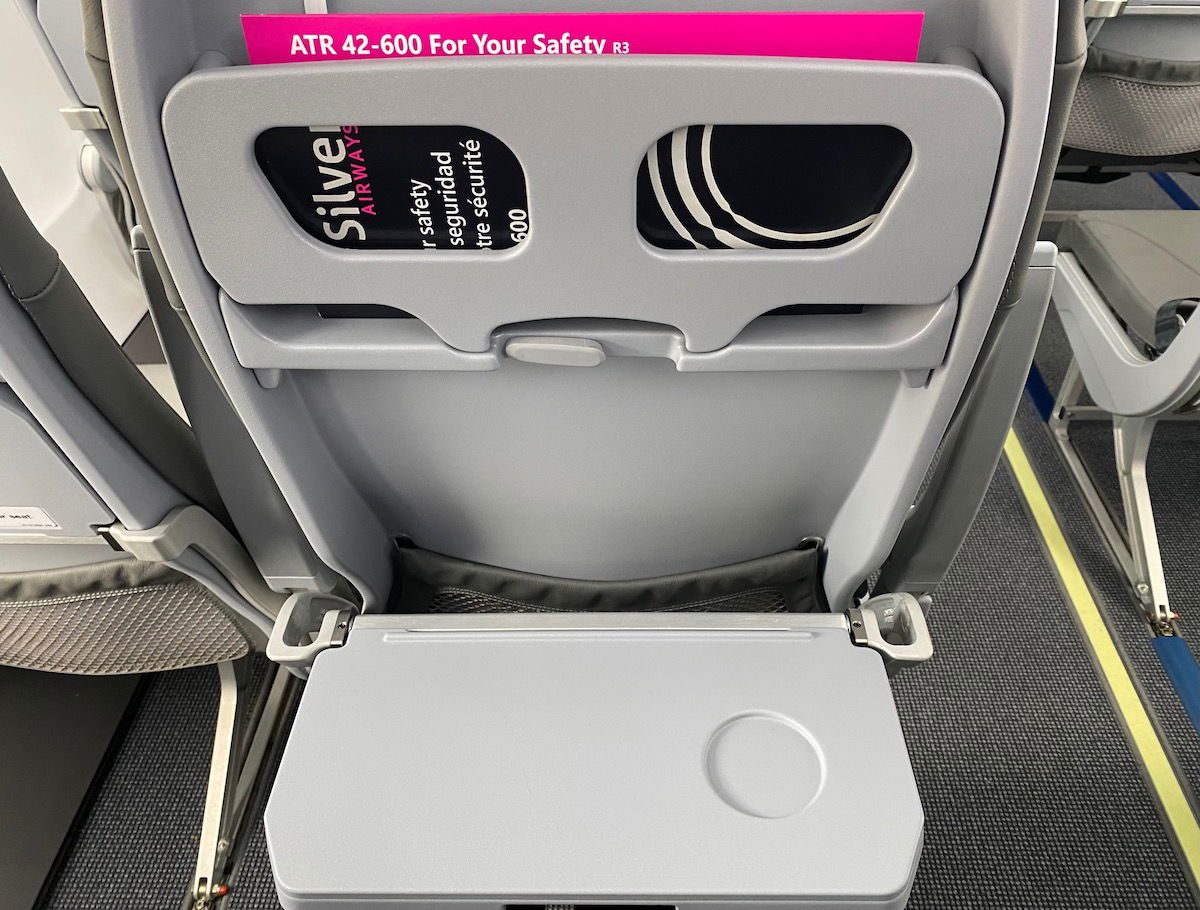 There were overhead consoles with individual reading lights and air nozzles.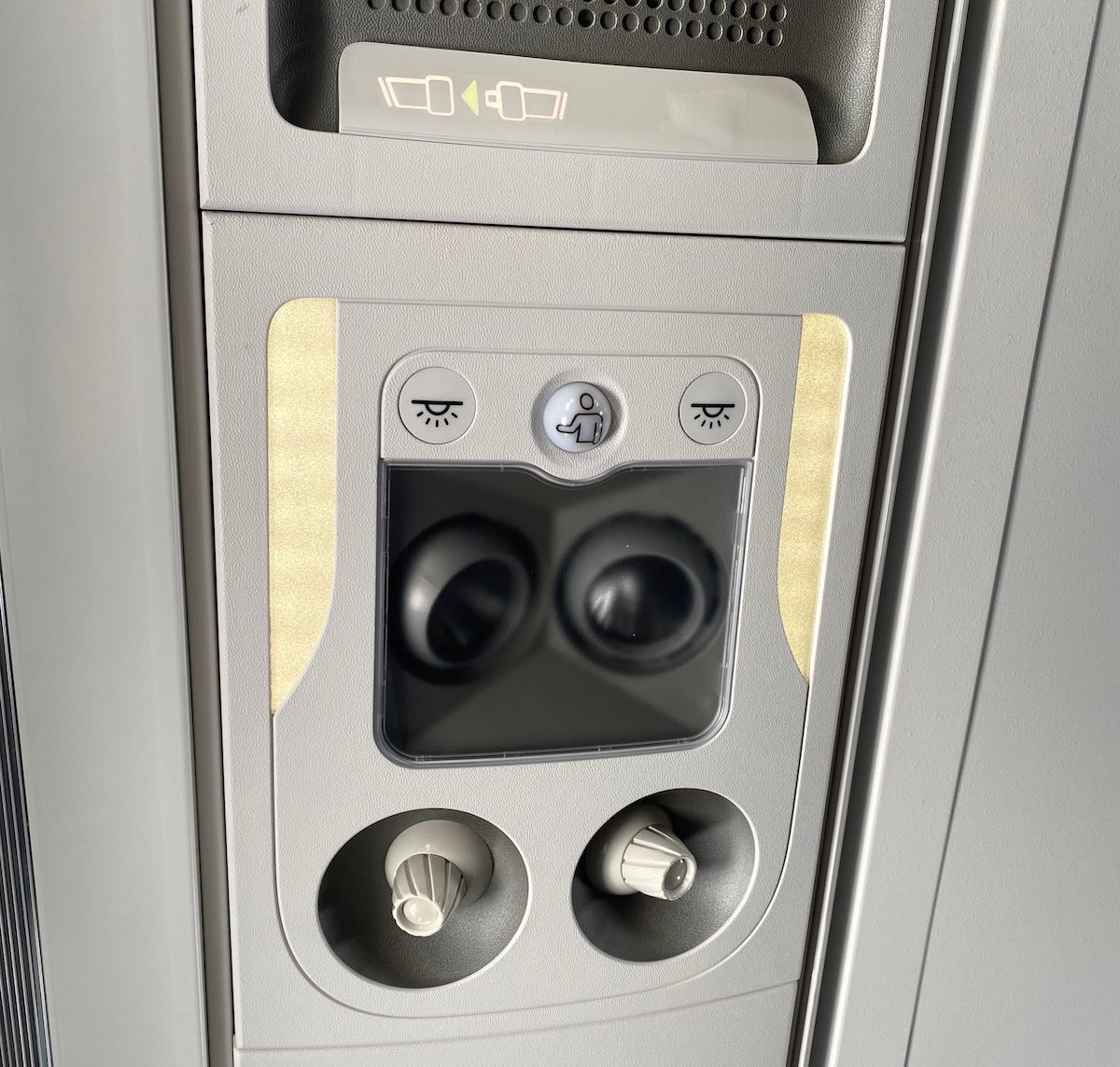 One thing that impresses me about ATR turboprops is how big the overhead bins are. I had no issues fitting my full size carry-on into the overhead.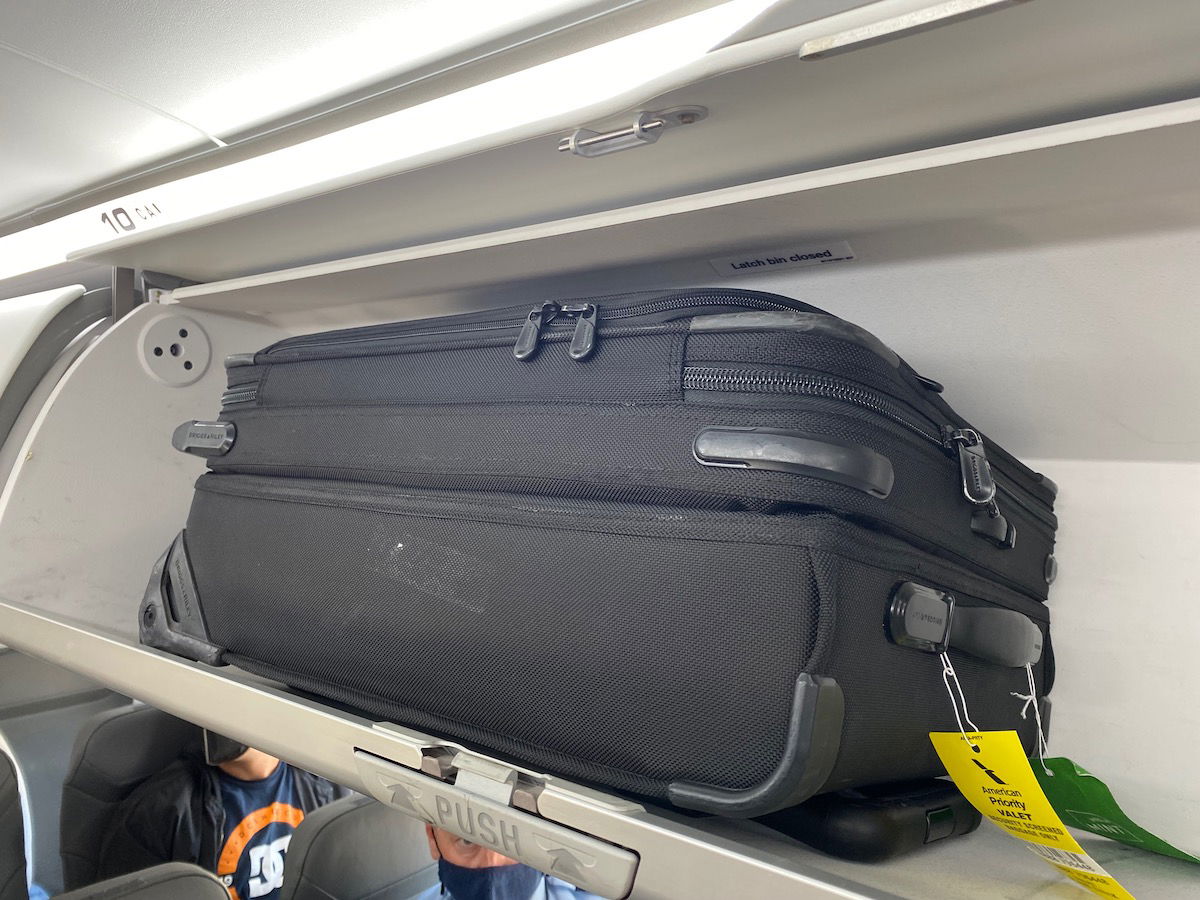 There was one lavatory at the very back of the cabin, which was on the small side but otherwise clean.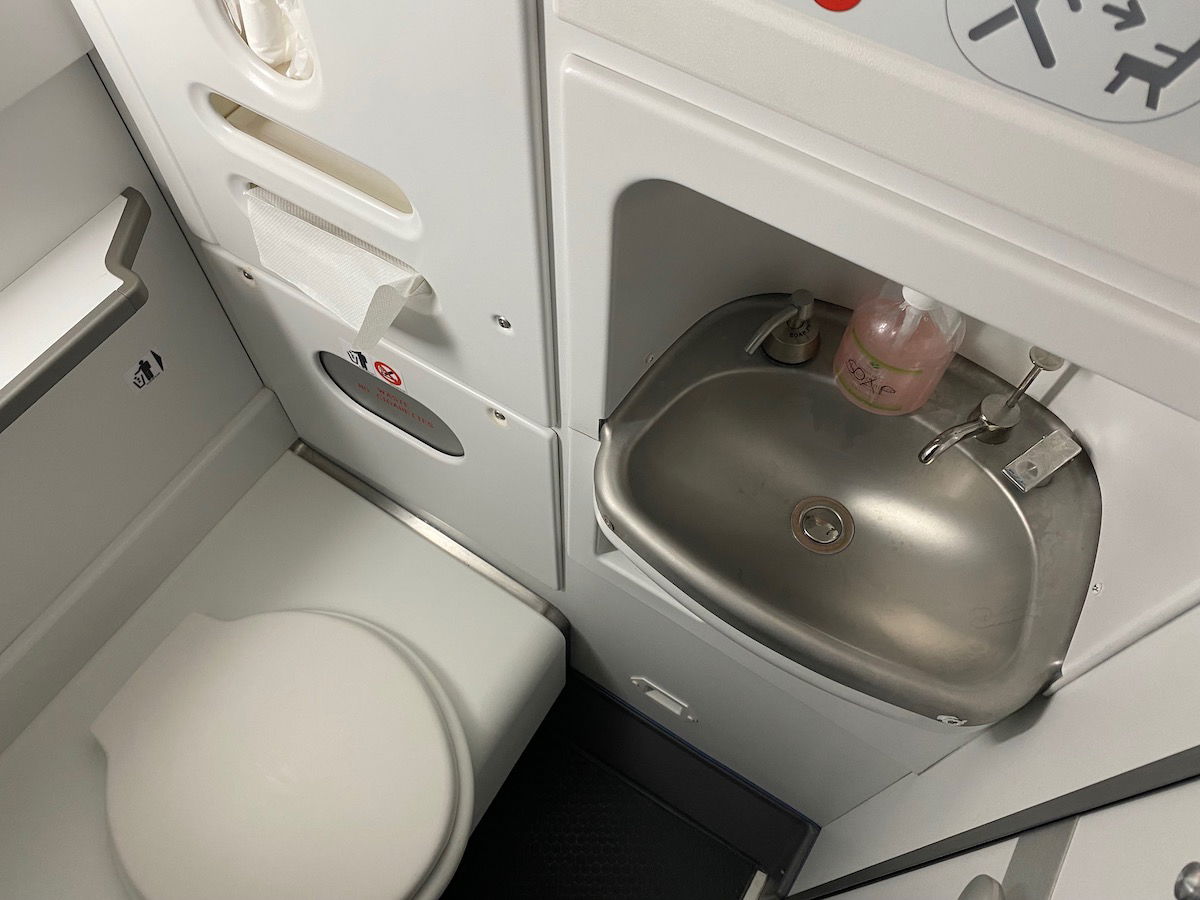 Silver Airways flight & inflight service
Boarding was efficient, as there were only around 20 people on the plane, so everyone had an empty seat next to them (if they wanted it). Boarding finished by 9:40AM, and by 9:45AM the door closed, 10 minutes ahead of schedule.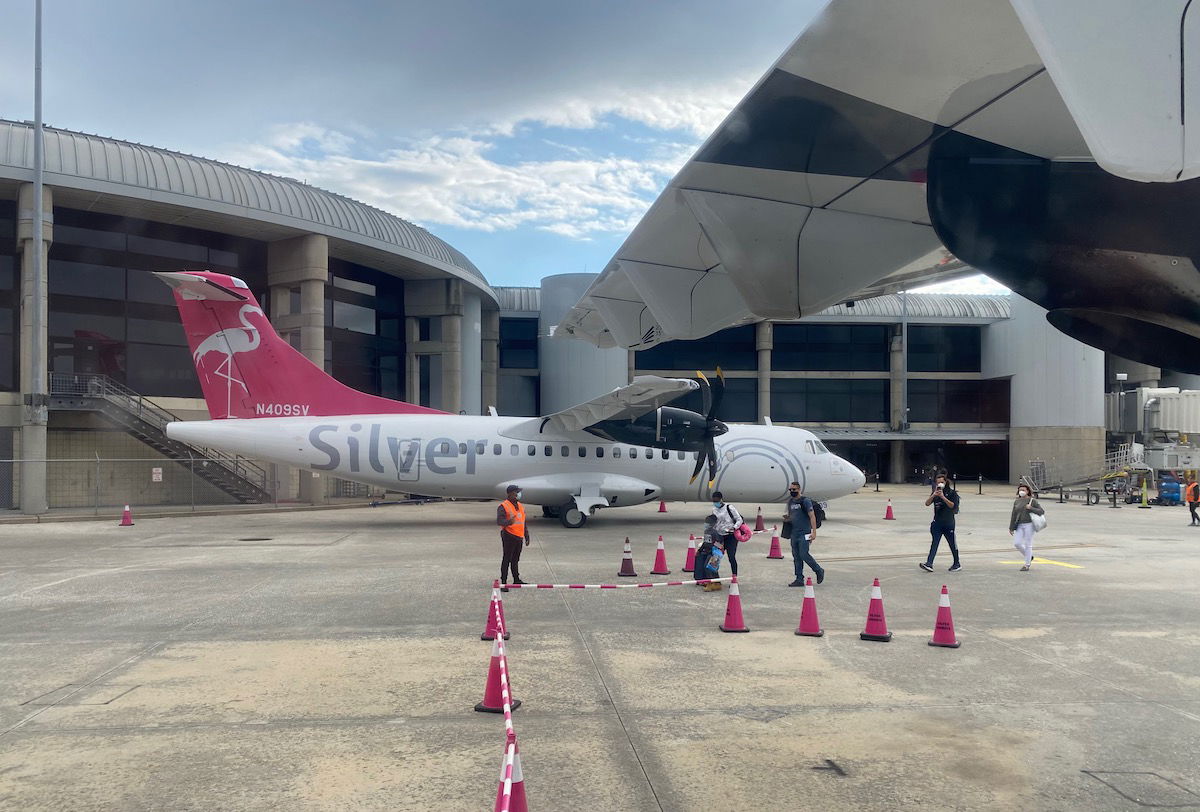 The flight attendant onboard, Dana, informed us that our flight time was 64 minutes, and that we'd cruise at 15,000 feet. She was a great vibe — she started her announcement by addressing everyone cheerfully with "good morning my beautiful people, welcome board our flight to Fort Lauderdale."
She then quickly performed the safety demonstration, which used a pre-recorded audio track. At the end she had to remind people to remove their face masks in the event oxygen was needed (since it's not part of the standard recording). She even injected some of her humor and positive spirit into that — "in the event of an emergency… but we don't have emergencies on my plane… please remove your face covering before putting on the oxygen mask."
By 9:50AM we were taxiing, and by 9:55AM we were cleared for takeoff on runway 1L. Hi, Grand Hyatt Tampa (the building below, on the left)!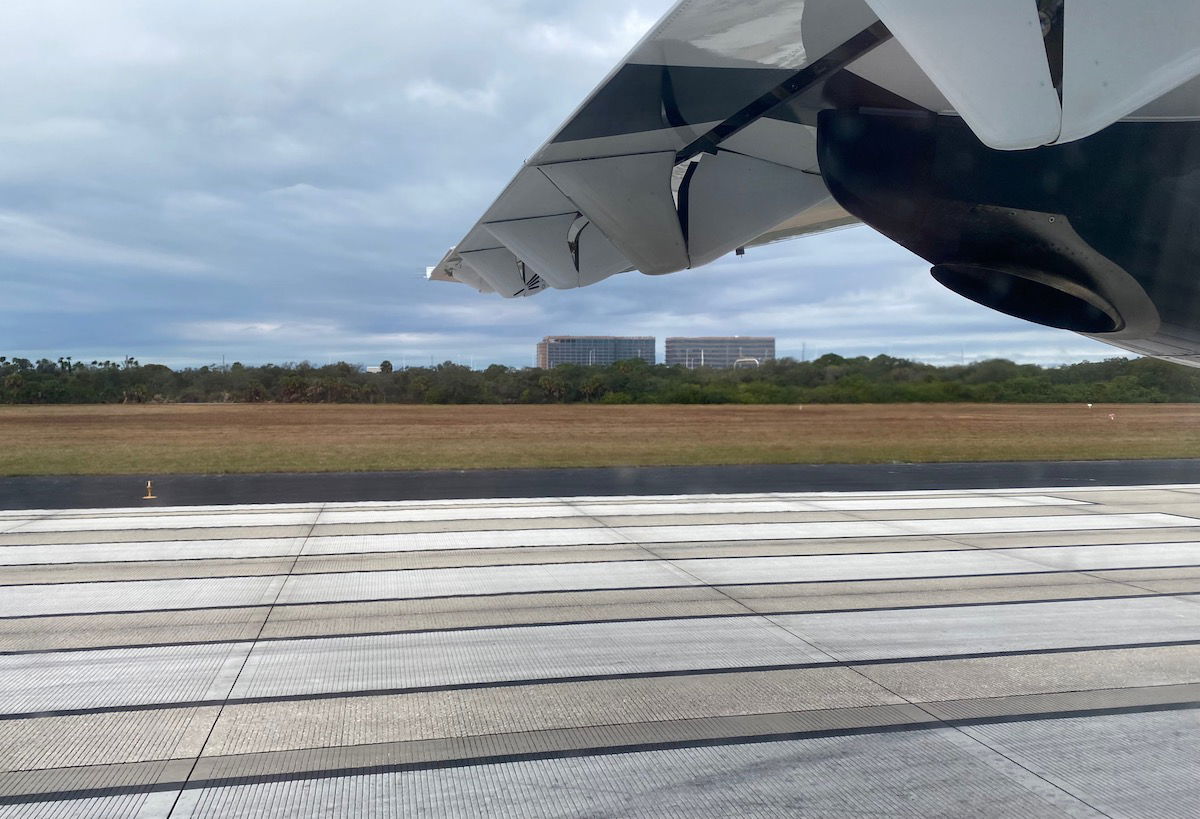 While I always gaze out the window when flying, there's something more fun about looking out the window on a turboprop. The views on departure were great, but once you go inland there's not all that much to see, other than swampland.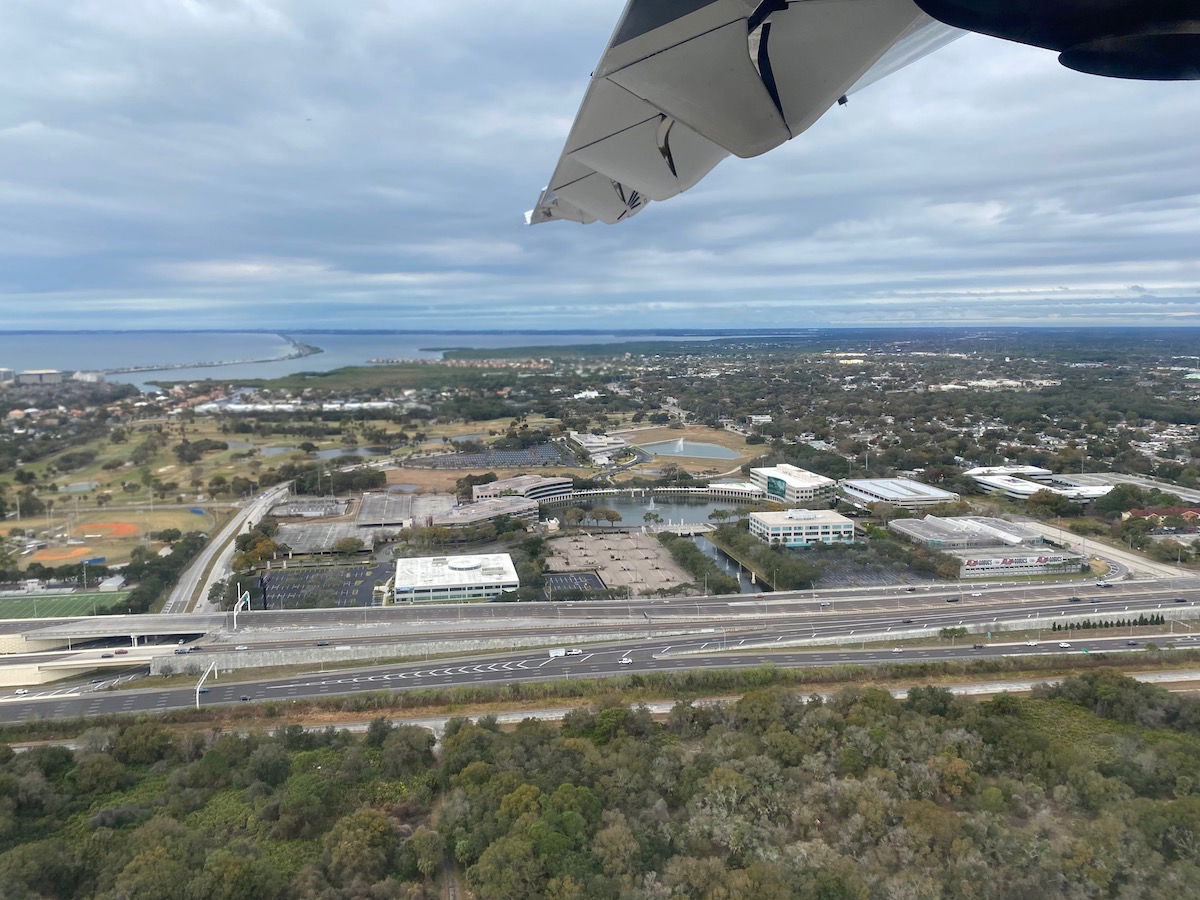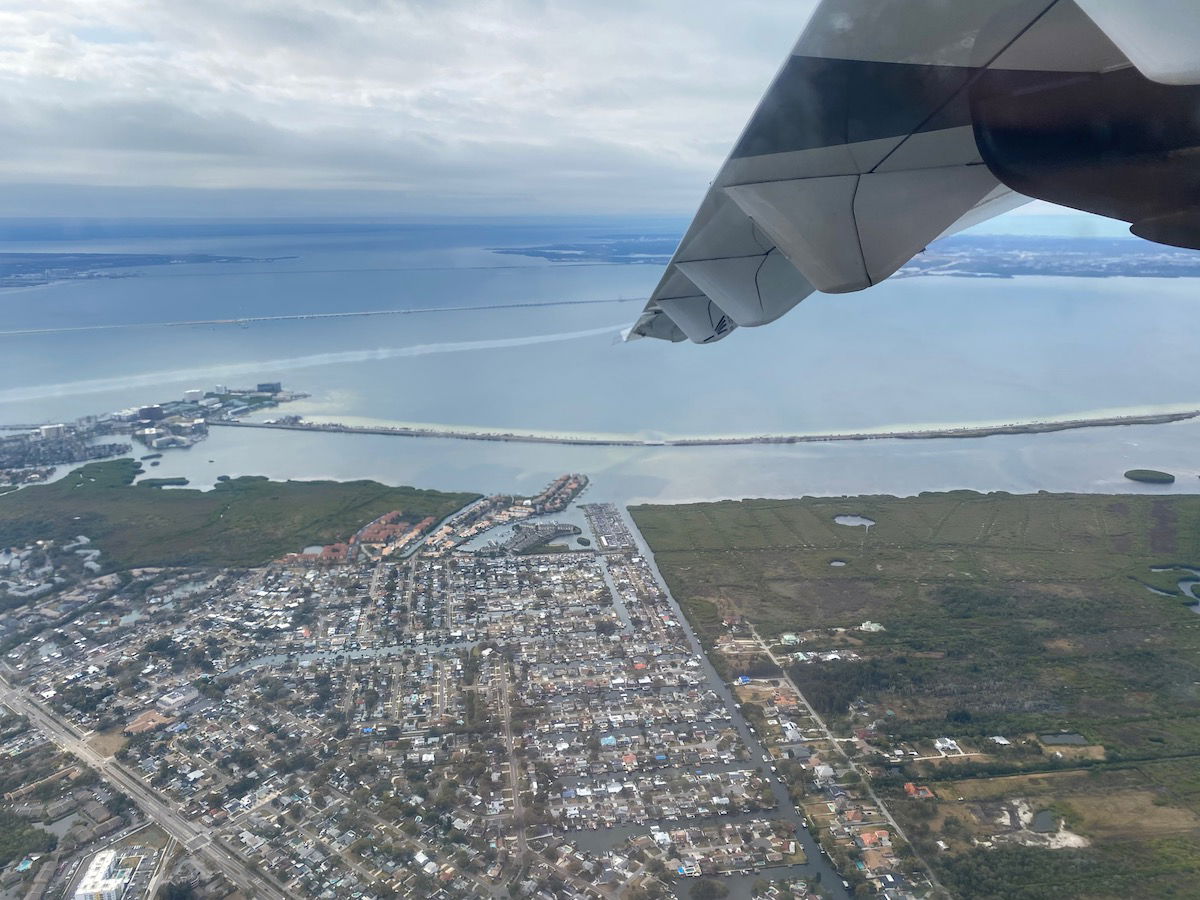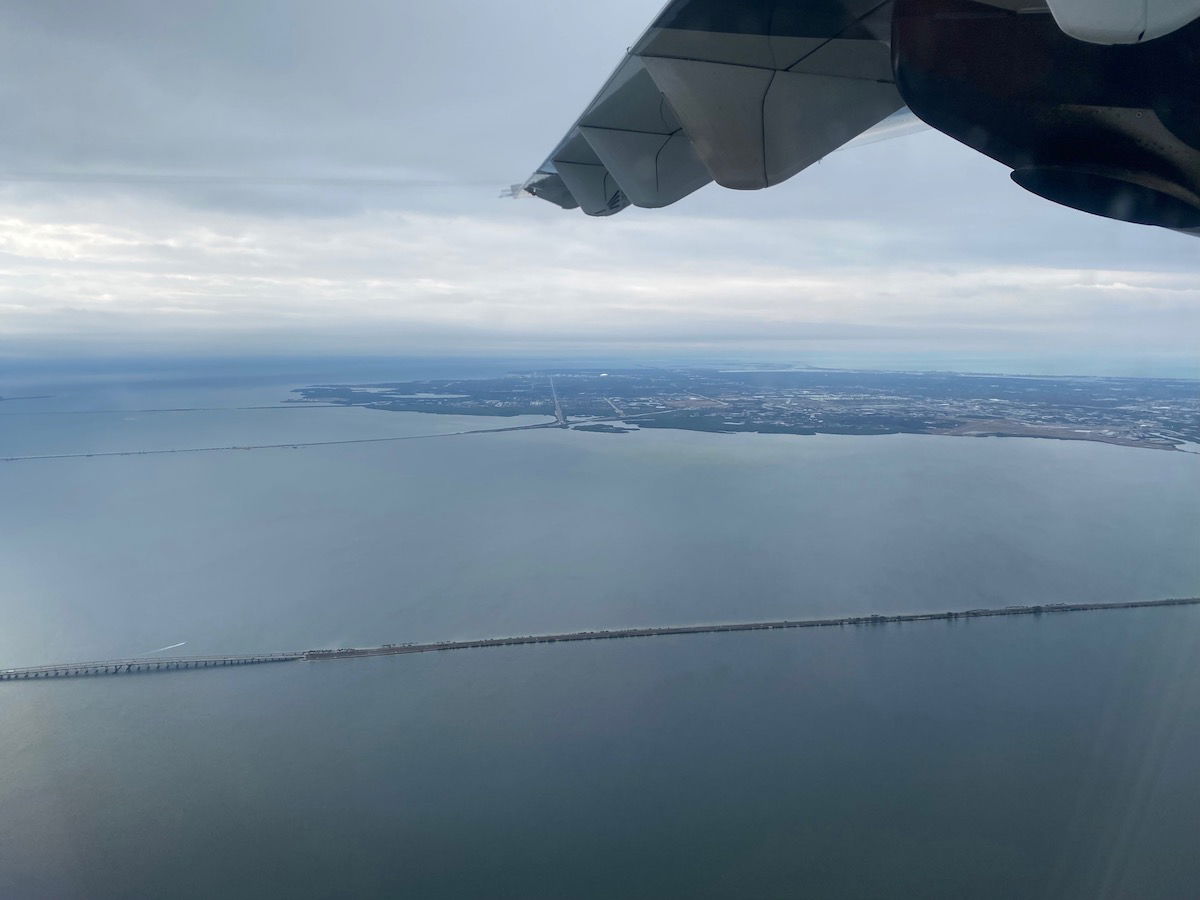 About 10 minutes after takeoff the seatbelt sign was turned off, and the inflight service started. This simply consisted of each passenger getting a bottle of water. There was no snack, beverage selection, or anything for sale.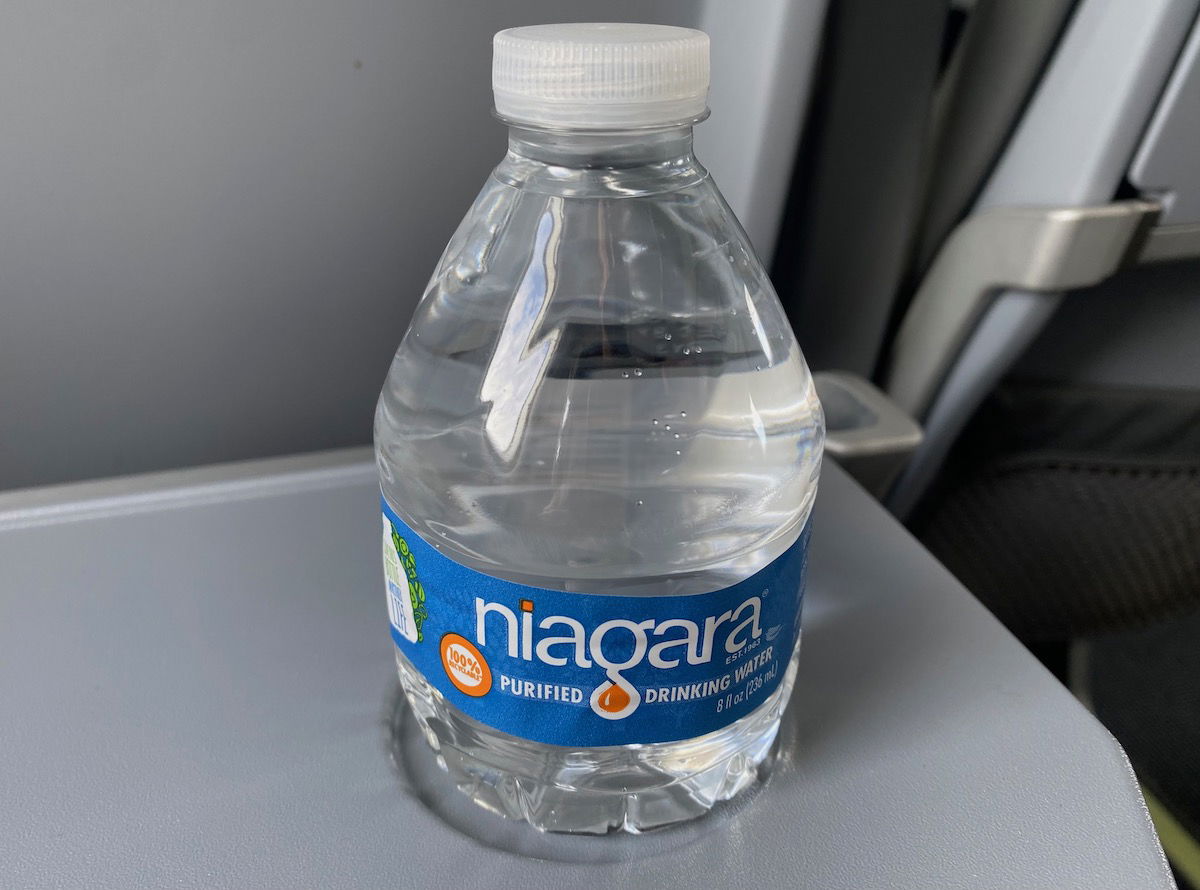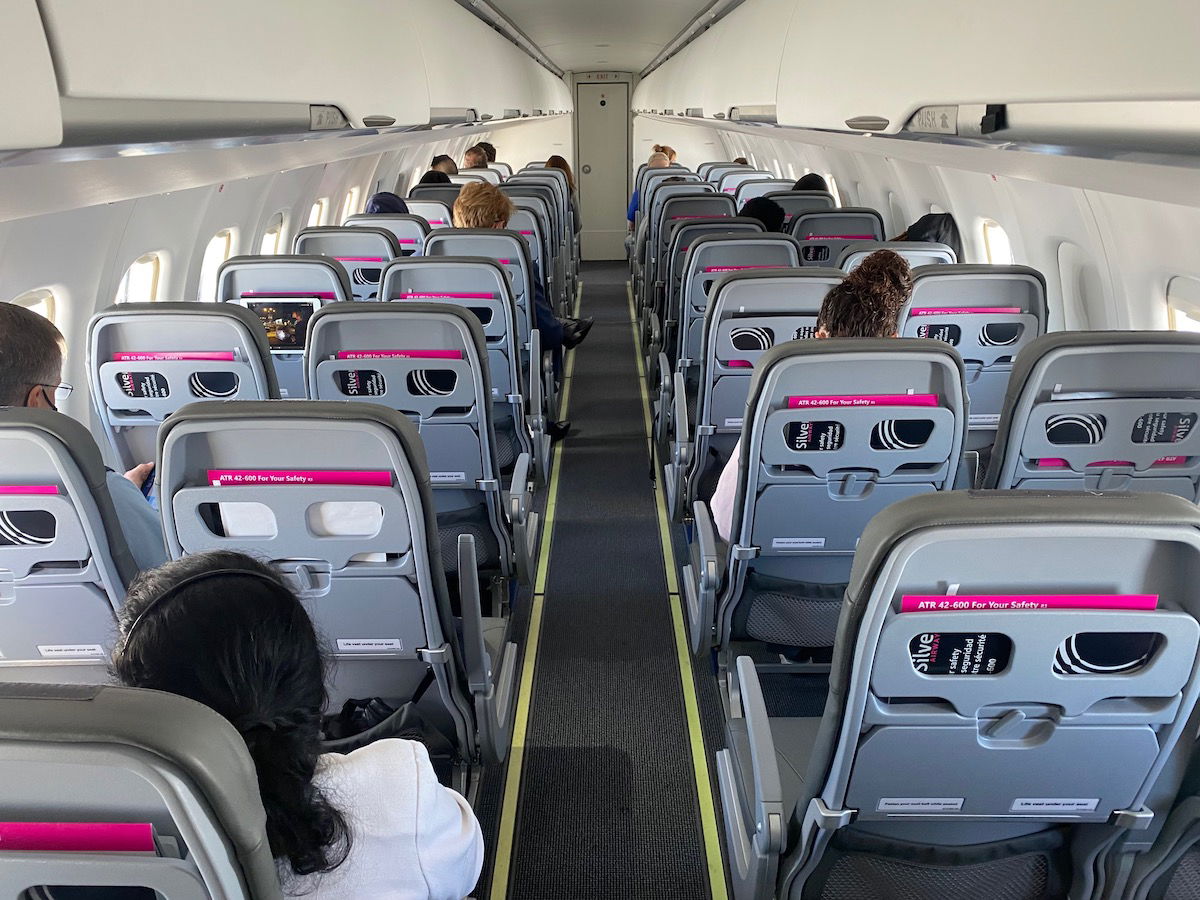 Since the views were limited above the clouds, I pulled out my iPad and decided to get caught up on the latest 90 Day Fiancé.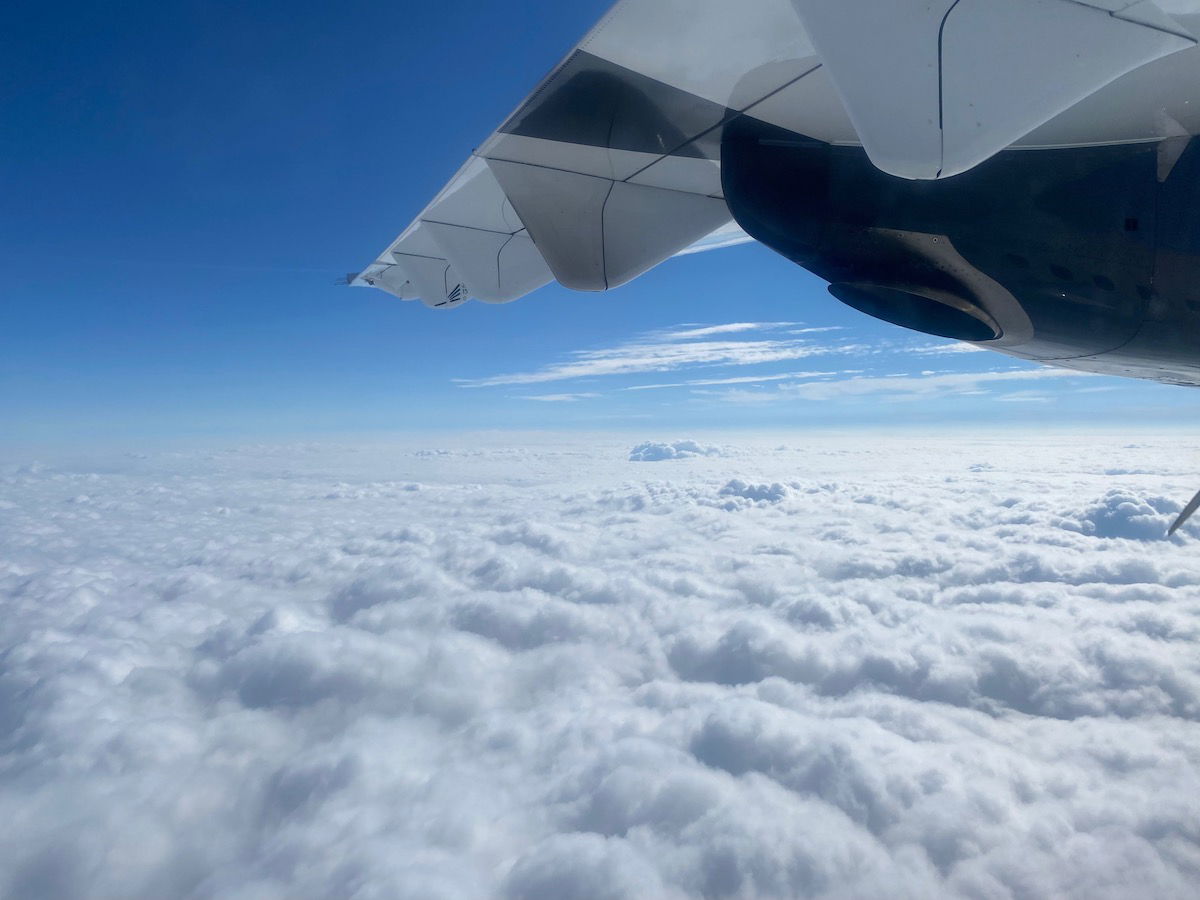 Does this guy really think that his Peruvian "girlfriend" exists? I mean, c'mon. I at least appreciated that he sprung for the Spirit Airlines Big Front Seat on his flight to Lima.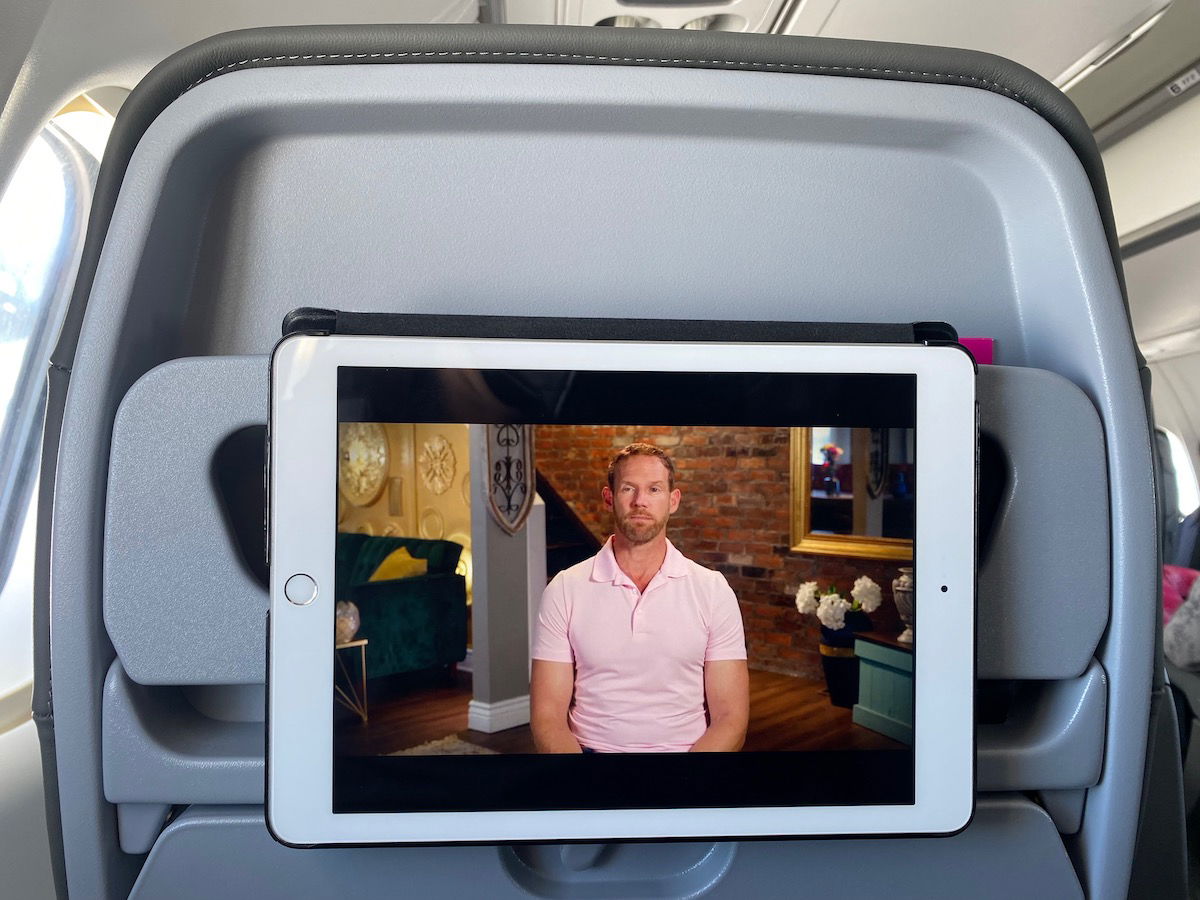 About 30 minutes after takeoff we began our descent.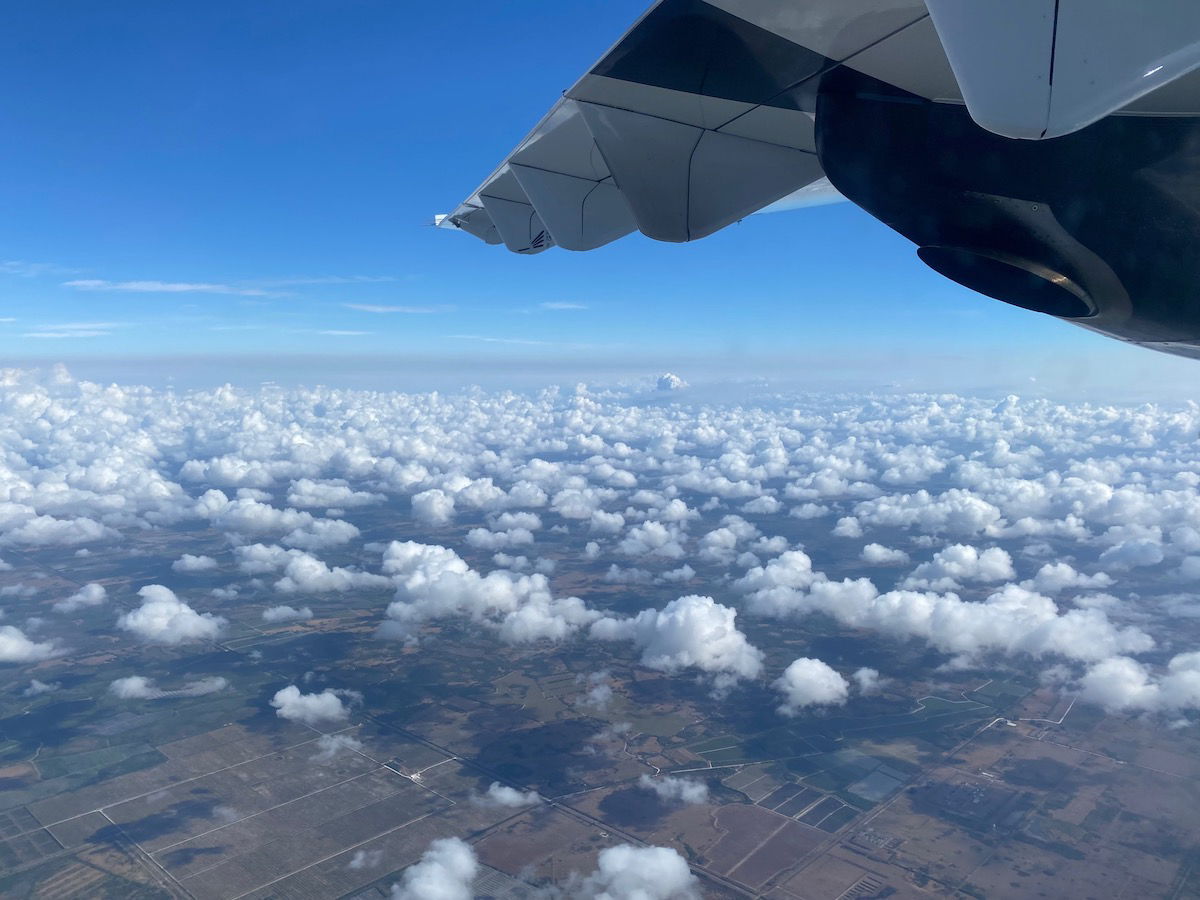 While I've driven across the state more often than I can count, it really gives you perspective to see how fast you go from the Everglades to developed communities.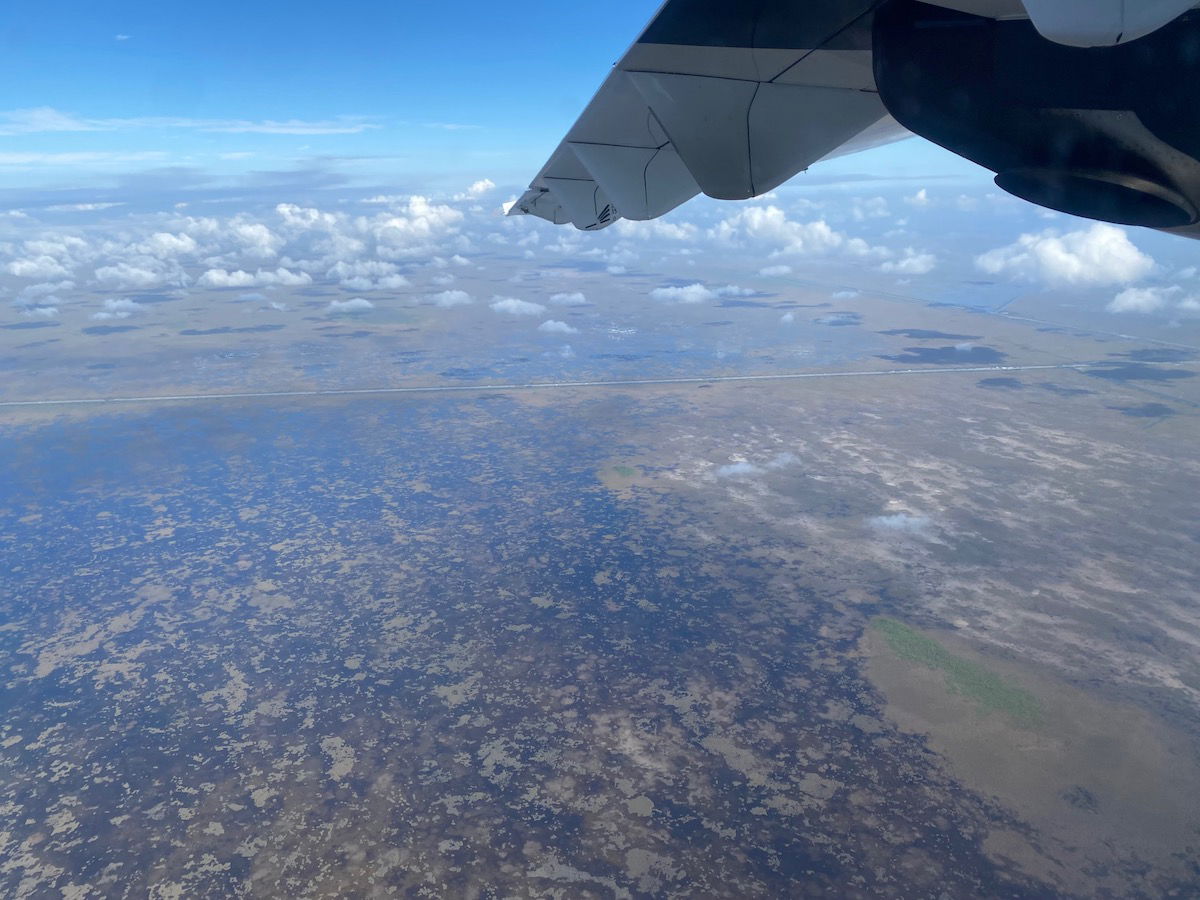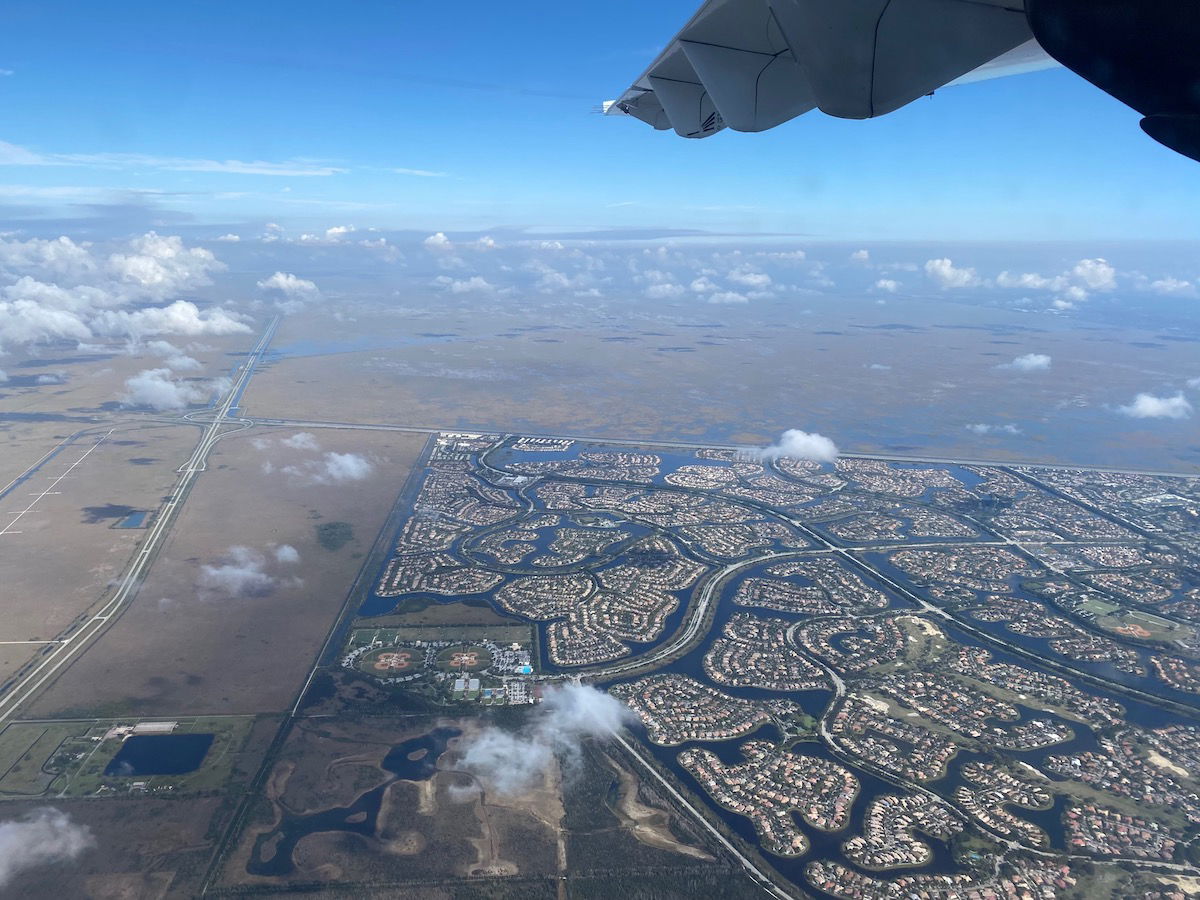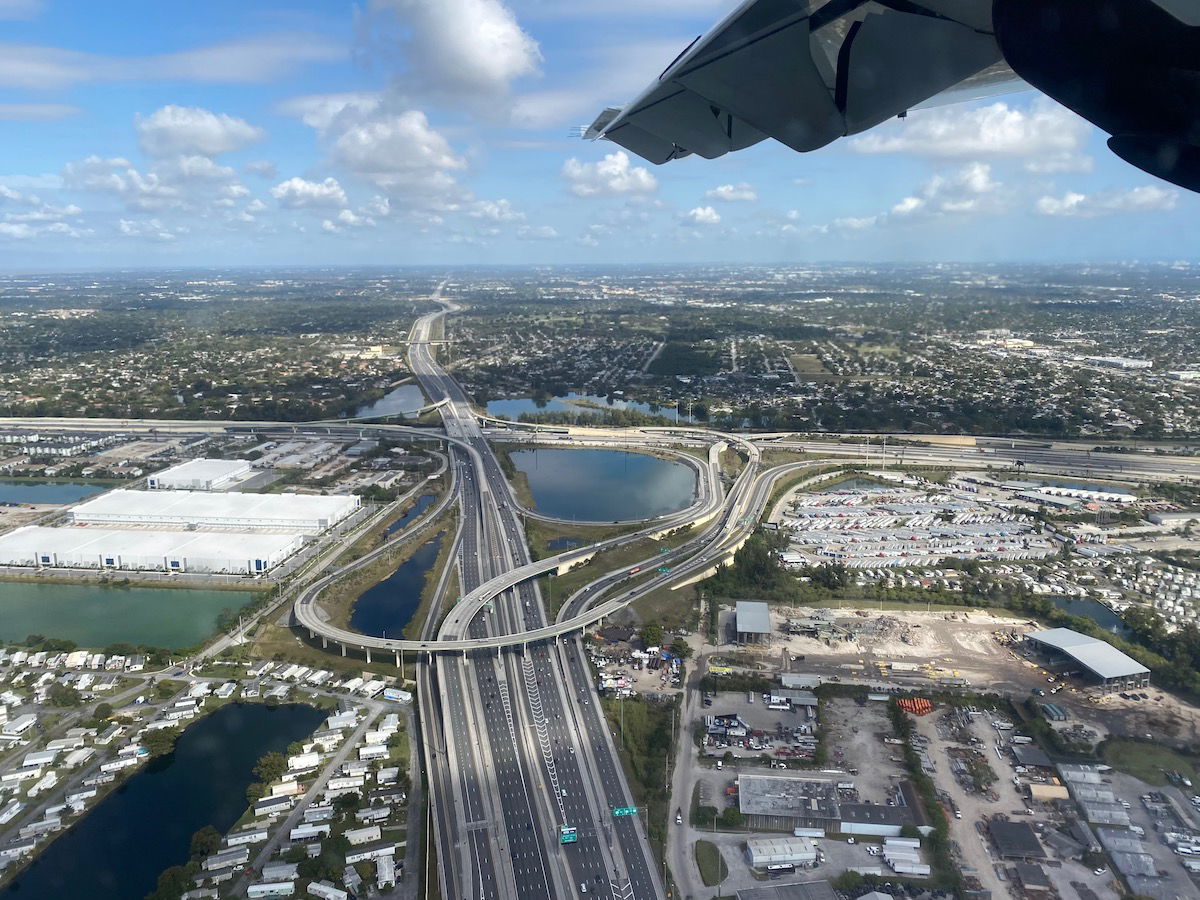 We touched down in Fort Lauderdale at 10:45AM, just 50 minutes after departure (14 minutes under the scheduled flight time).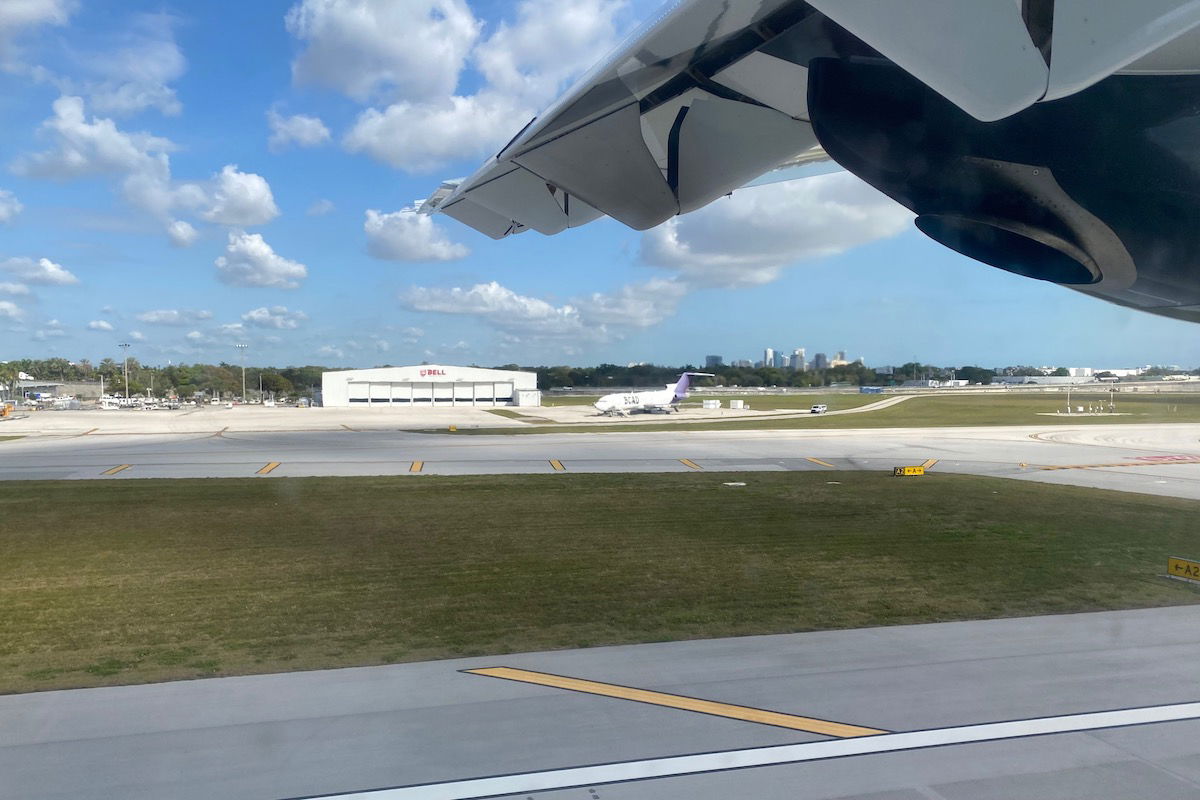 At this point we were there well ahead of our scheduled arrival time, but go figure our gate wasn't ready. So we spent 25 minutes sitting on a taxiway waiting for that gate to open up. We ended up arriving at our gate at 11:10AM, exactly at our scheduled arrival time.
Again we deplaned through the rear.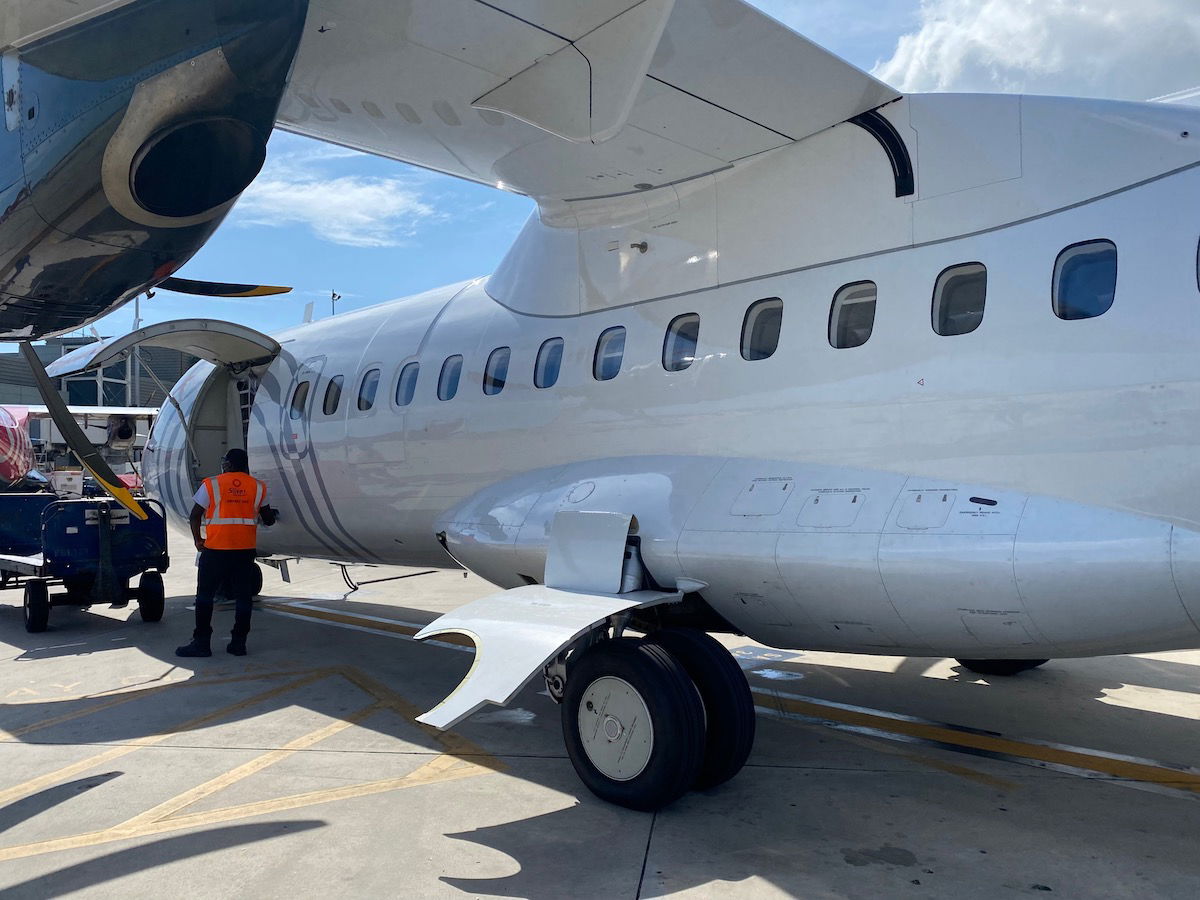 While walking to the terminal I got to pass one of Silver Airways' aircraft in the original livery, which is very pink. I'm curious, do y'all prefer the new or old livery?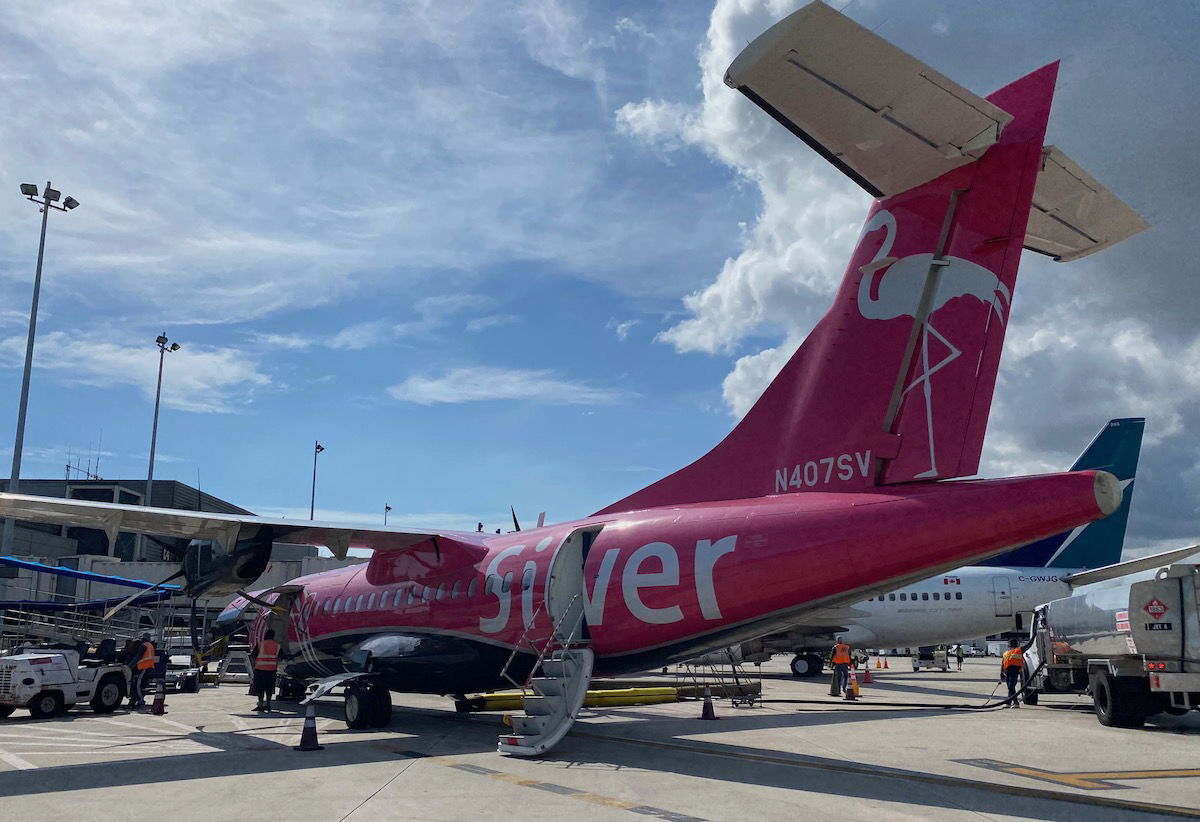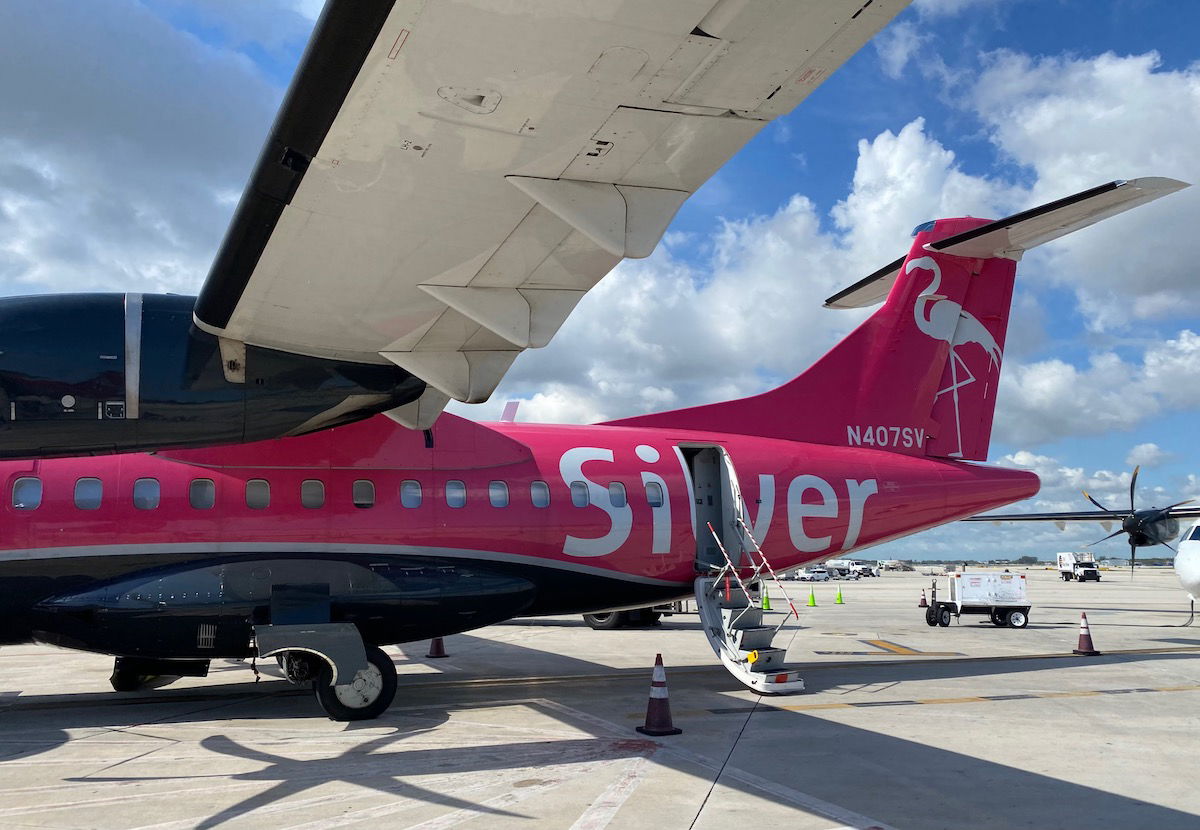 Once in the terminal I headed over to Terminal 3, for my JetBlue flight to Turks & Caicos.
Bottom line
Having lived in Florida for so long, I'm happy I finally had the chance to try Silver Airways, which offers an extensive route network to, from, and within the state. My Silver Airways experience was great overall — the flight was on-time, the plane was brand new and had nice interiors, and the flight attendant was friendly. Just don't expect anything beyond a bottle of water, which is fair enough for such a short flight.
If you've flown Silver Airways, what was your experience like?