---
Qantas 438
Melbourne (MEL) – Sydney (SYD)
Saturday, November 22
Depart: 2:00PM
Arrive: 3:25PM
Duration: 1hr25min
Aircraft: Boeing 737-800
Seat: 3F (Business Class)
Upon boarding through the forward door we were welcomed by Grant, who was the cabin manager. He addressed us by name immediately and directed us to our seats, 3D & 3F.
Qantas' 737 business class cabin consists of a total of 12 seats, spread across three rows in a 2-2 configuration.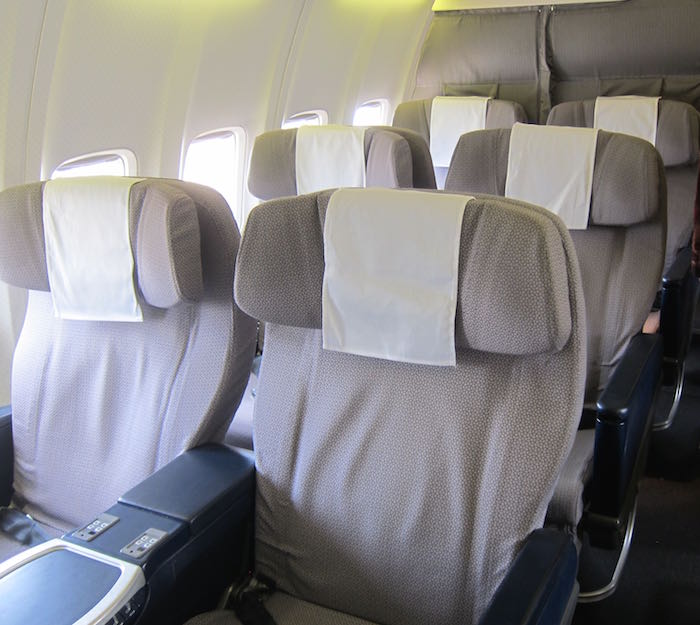 Qantas 737 business class
The seats are definitely on the extreme end of being "pre-enjoyed," and could use some reupholstering/love.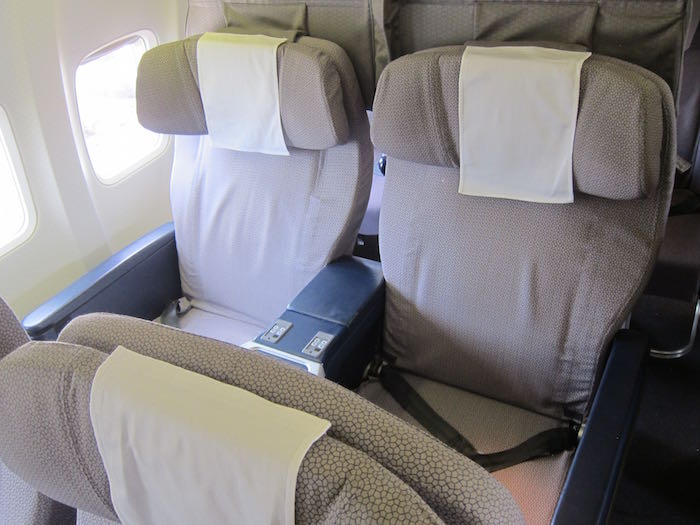 Qantas 737 business class seats
That being said, the legroom was quite good, roughly comparable to what you'd get in domestic first class within the US. Maybe even a little bit better.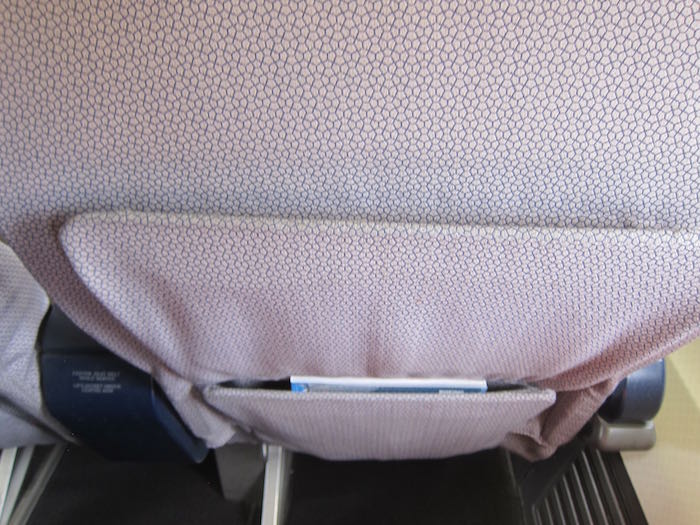 Qantas 737 business class legroom
The cabin wasn't cleaned very well. Just sitting on my seat upon arrival was a used napkin.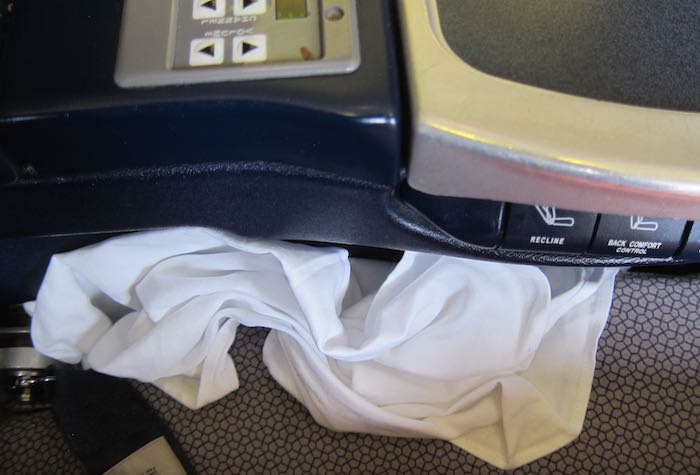 Qantas 737 business class leftover napkin

The seat controls were located to the left of my seat, and were manual and intuitive. The seat does have a footrest, though there's really not enough room to use it.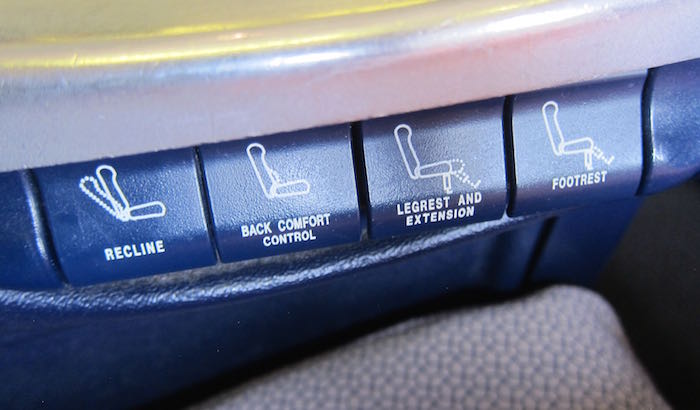 Qantas 737 business class seat controls
Immediately above the seat controls were the typical old school radio channel controls.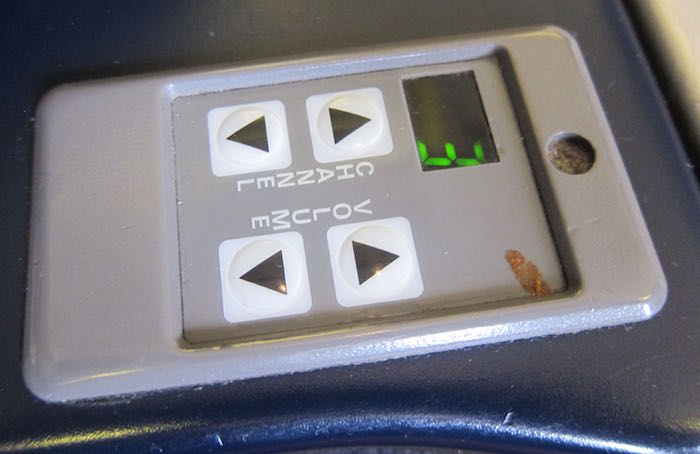 Qantas 737 business class seat entertainment controls
Once settled in, Grant offered us pre-departure beverages. The choices were either water or lemon juice, and I went with the former.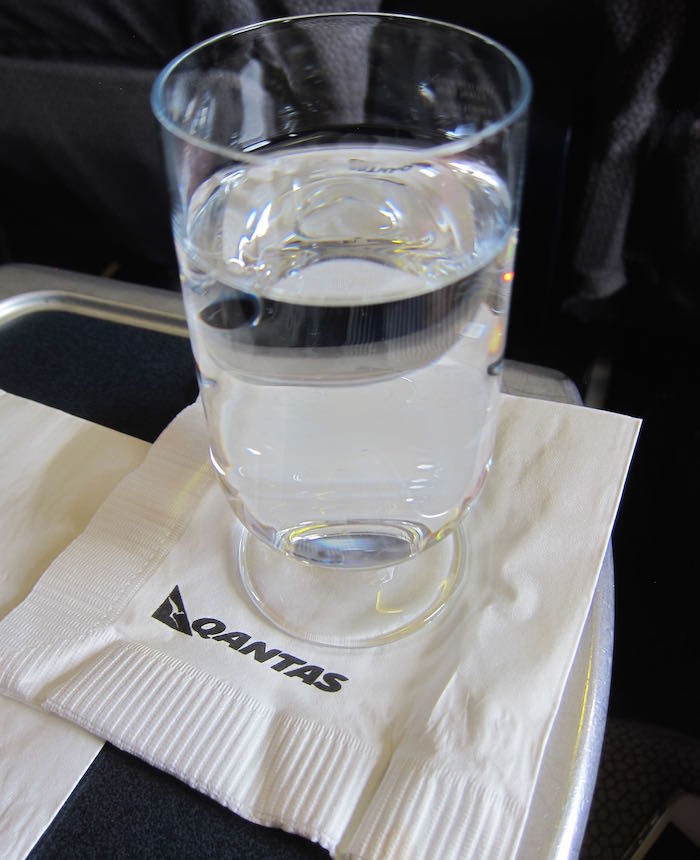 Qantas business class pre-departure beverage

The door closed at 1:55PM, about five minutes before scheduled departure. The flight was totally full in both cabins. It really is impressive how efficiently flights are boarded outside the US. Or perhaps more accurately, it's embarrassing how long it takes US airlines to boarding their flights.
We began our pushback about a minute after the door closed, at which point the safety video began to play.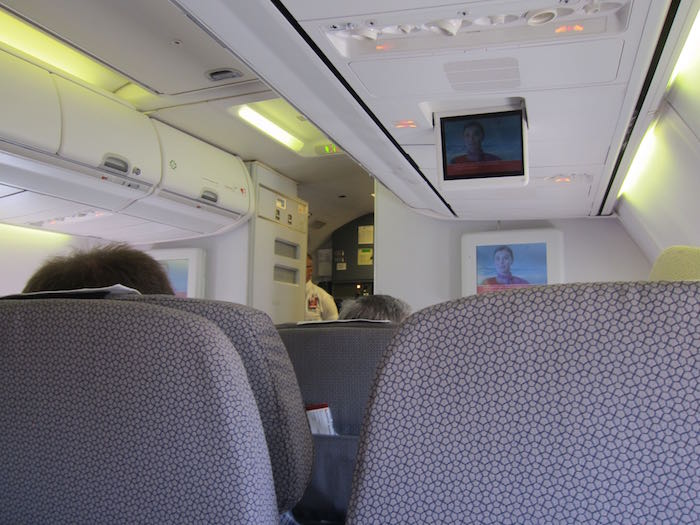 View from 3F Qantas 737 business class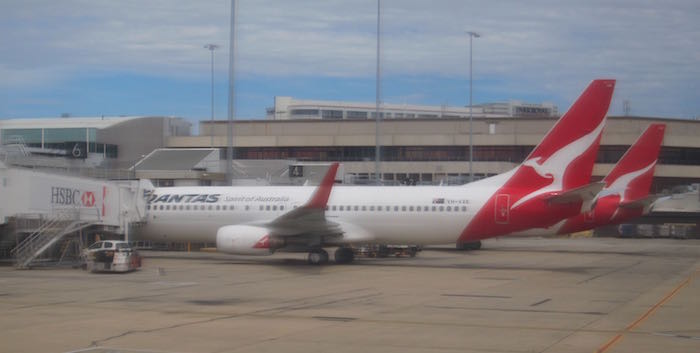 Qantas 737 Melbourne Airport
As we were towed out of our gate we had a nice view of the international terminal, including of a Thai 777.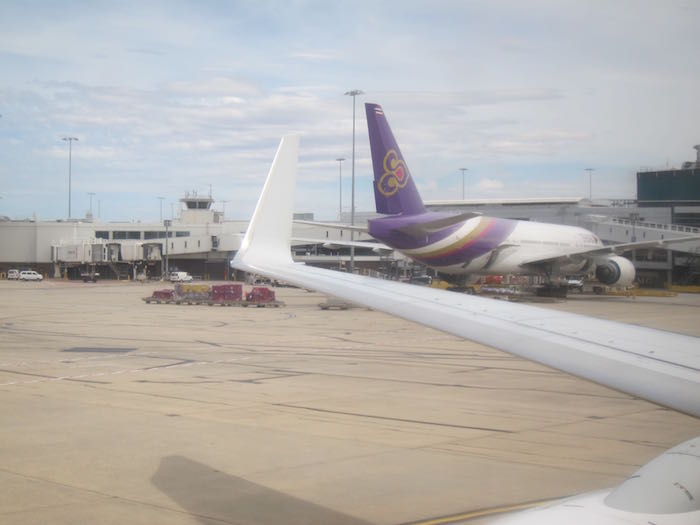 Thai 777 Melbourne Airport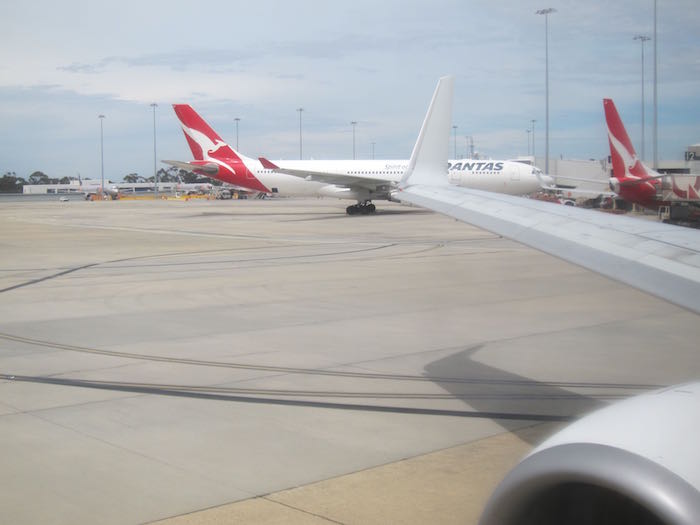 Qantas A330 Melbourne Airport
Our taxi to runway 34 was very long, despite the captain hauling ass. We made it there at 2:10PM, and were immediately cleared for takeoff.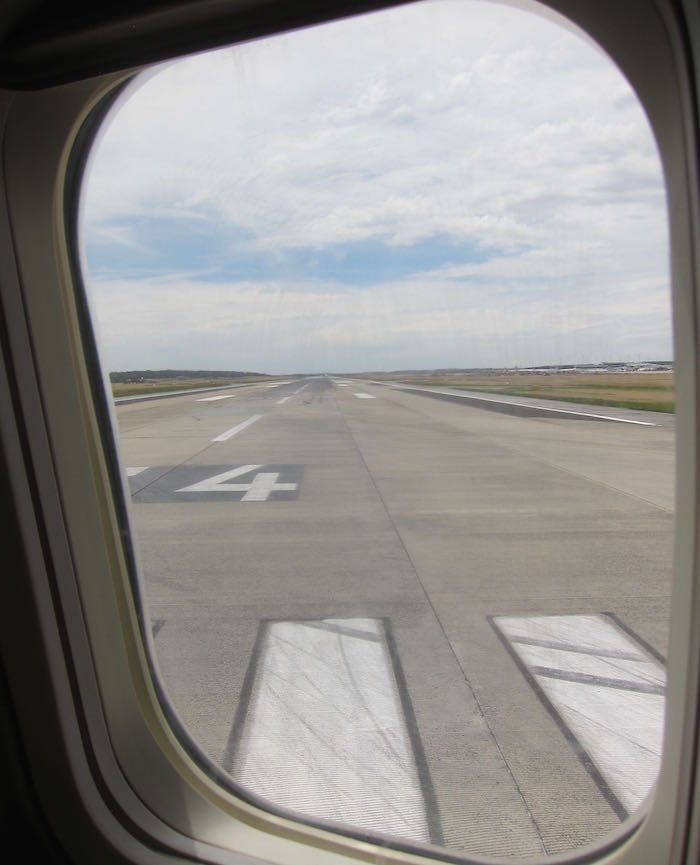 Taking off Melbourne Airport
Our climb out was smooth, and made me appreciate just how "suburban" the area around Melbourne is.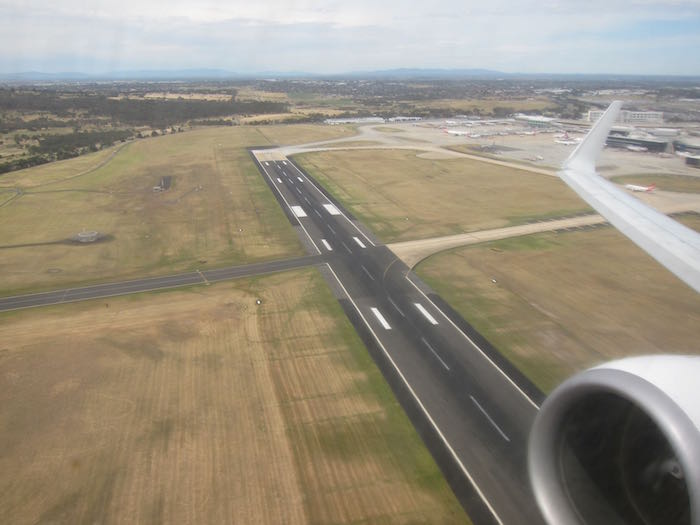 View after takeoff from Melbourne Airport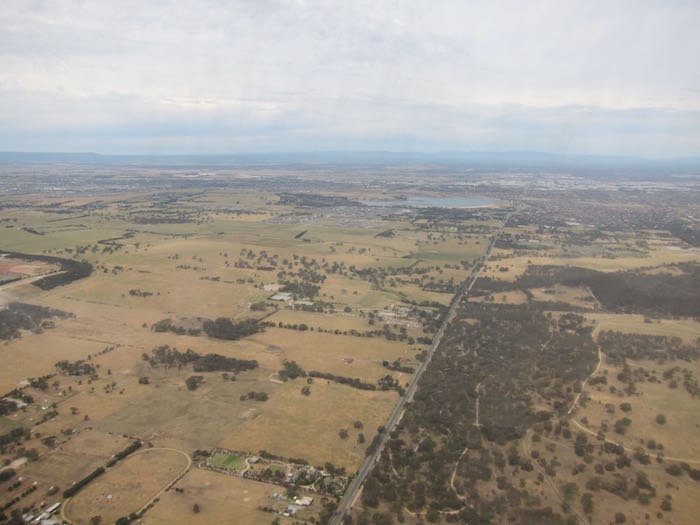 View after takeoff from Melbourne Airport
While Qantas' 737s don't feature personal entertainment systems, there are overhead monitors with generic, non-interesting content.

Qantas 737 business class entertainment
Our flight time was 70 minutes, and about 15 minutes after takeoff Grant was in the aisle with a cart.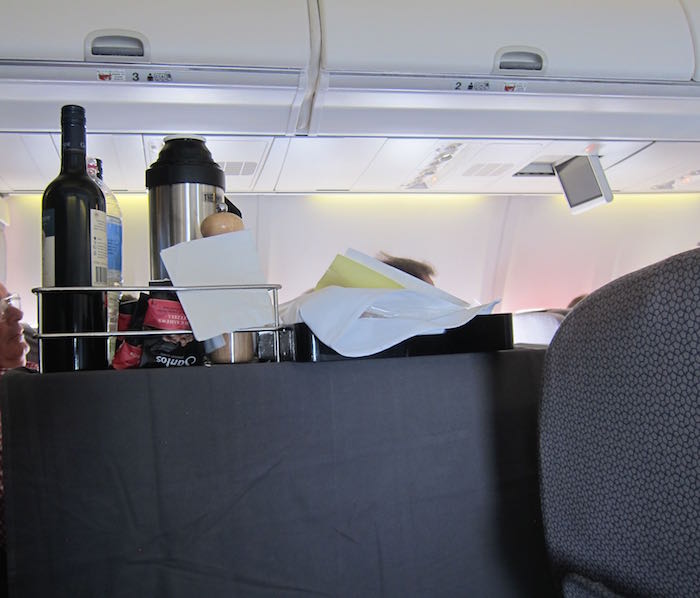 Qantas 737 business class service cart
There were three snack options, including a Thai beef salad, mushroom soup, or a cheese selection.
I chose the beef salad, which was fantastic. It was served with two slices of bread and a sweet chocolate tart for dessert.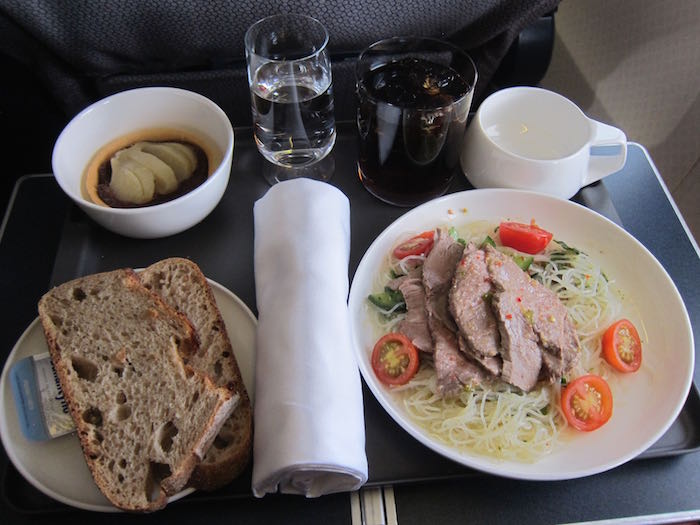 Qantas domestic business class snack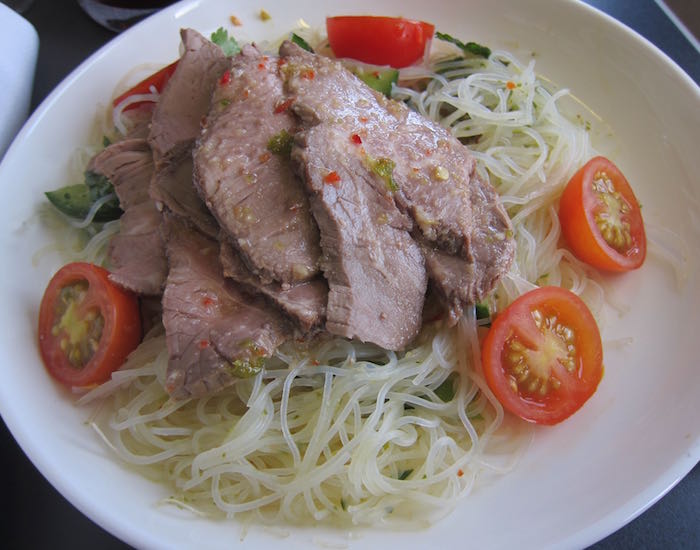 Qantas domestic business class snack
My dad selected the cheese, which he enjoyed.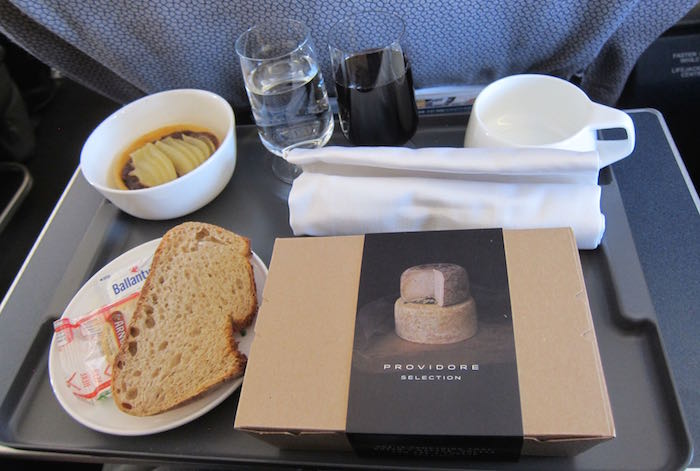 Qantas domestic business class snack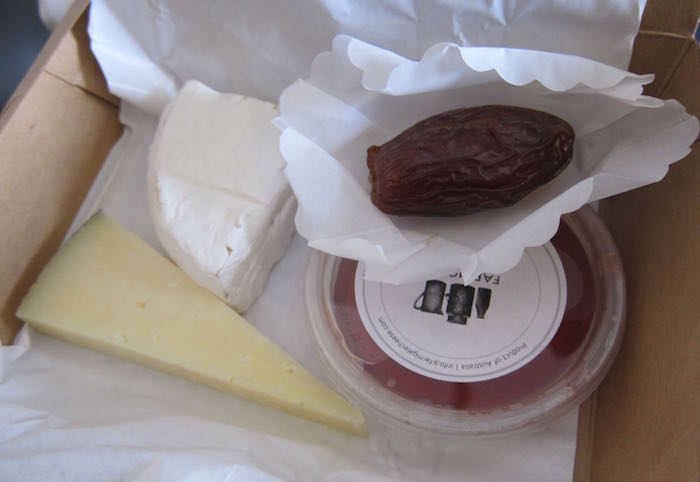 Qantas domestic business class snack
I know I have the sense of humor of a 13 year old boy, but I don't know what it is with Australians and their terms for beverages. My dad was offered an "uncut Australian" wine, and I just ordered a coffee, and was asked if I "take it straight and black."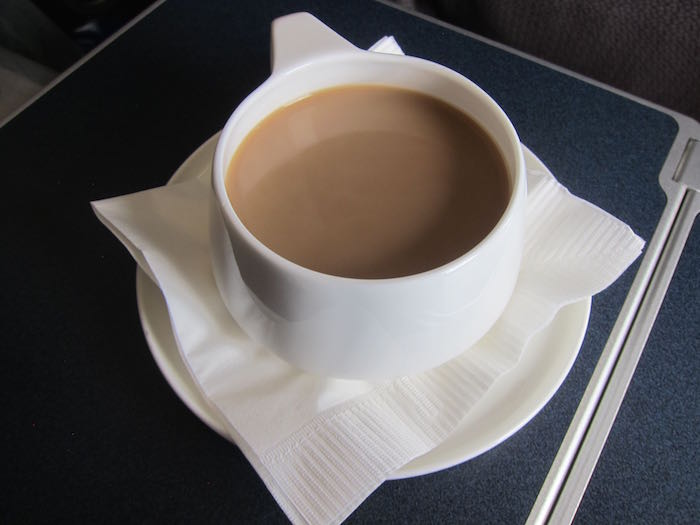 Qantas domestic business class coffee
Grant was fantastic, and must have tried to offer a dozen drink refills in the roughly hour long flight.
Soon enough we were already on our descent into Sydney, which made for some gorgeous views.

View on descent into Sydney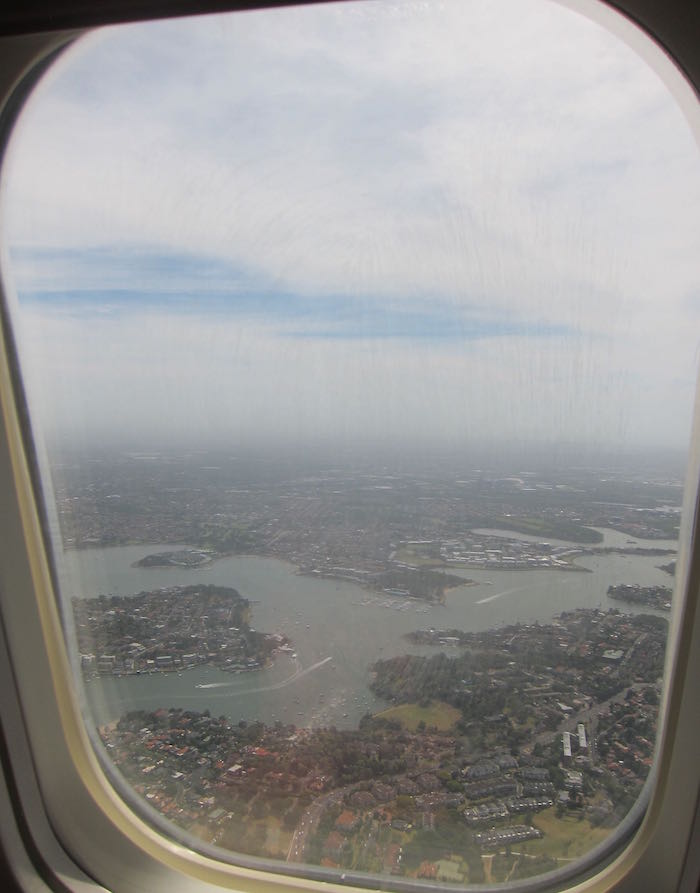 View on descent into Sydney
Our approach into Sydney was rather circuitous.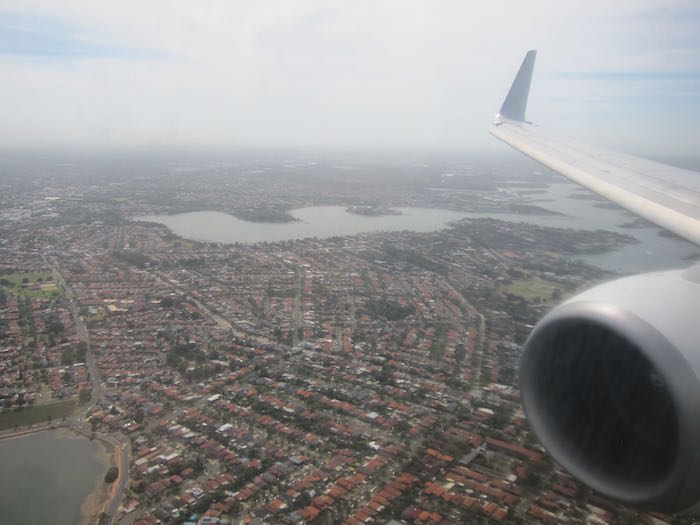 View on descent into Sydney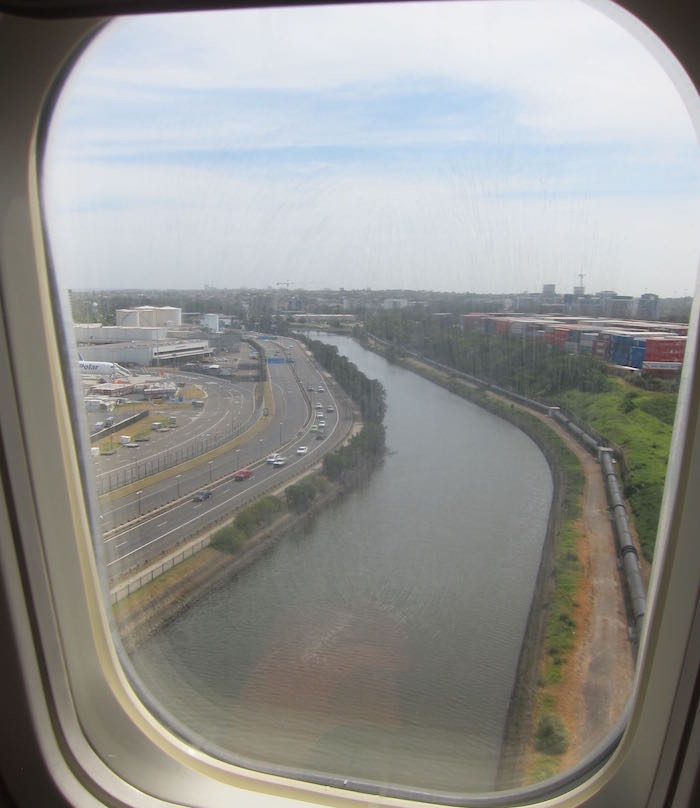 View on final approach into Sydney
We ended up touching down on runway 16R at 3:20PM.

Landing at Sydney Airport
From there it was a five minute taxi to our gate past some interesting traffic…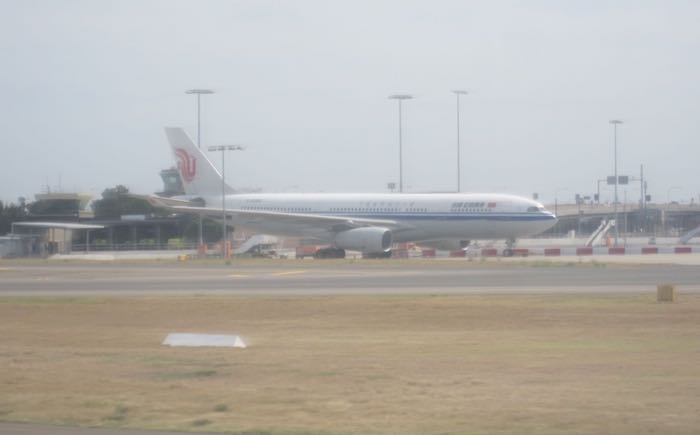 Air China A330 Sydney Airport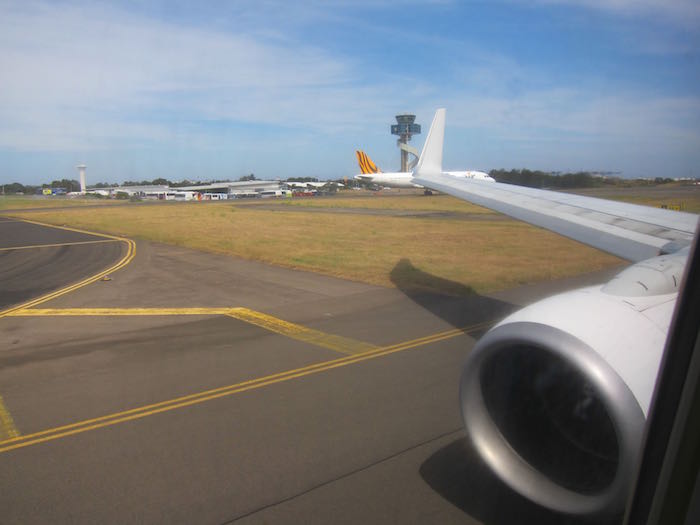 Taxiing at Sydney Airport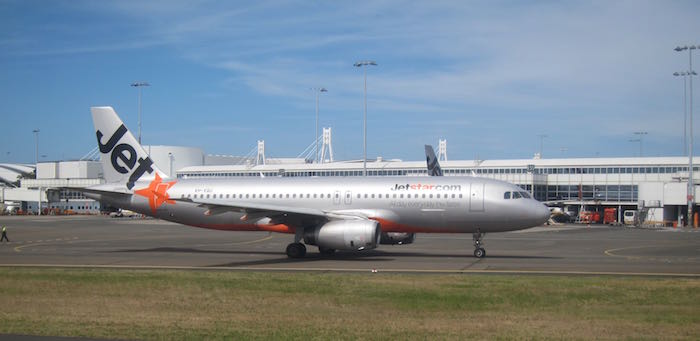 Jetstar A320 Sydney Airport


Qantas props Sydney Airport


Qantas domestic terminal Sydney Airport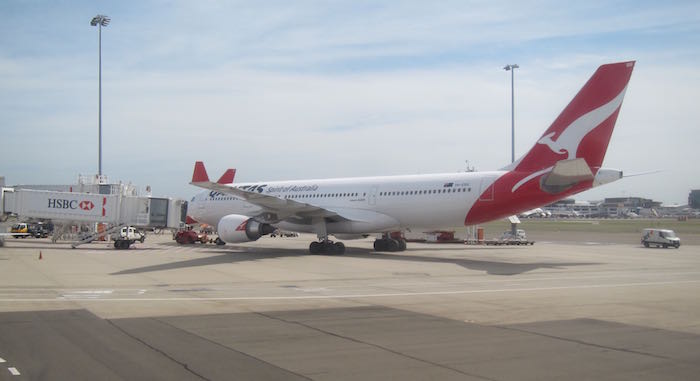 Qantas A330 Sydney Airport
We ended up parking at the far end of the domestic Qantas terminal, next to a 767 (which was retired a few weeks later).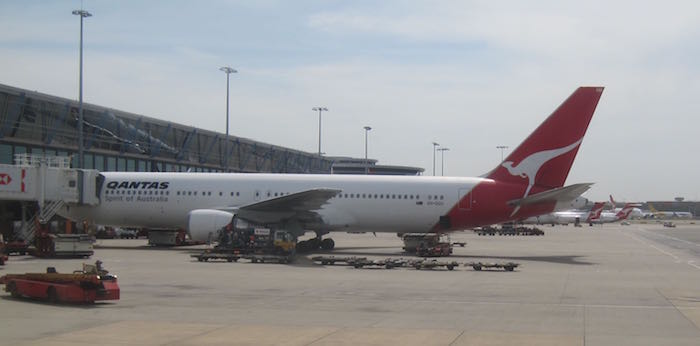 Qantas 767 Sydney Airport
Qantas' domestic Sydney terminal is modern and fresh.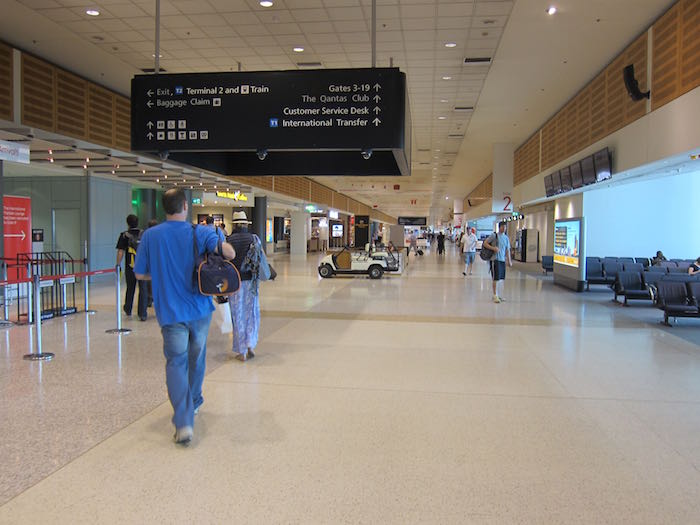 Domestic terminal Sydney Airport
Our checked bags arrived about 10 minutes after we got to the baggage carousel.
Qantas 737 Business Class bottom line
Qantas does domestic business class very well. Australia is no doubt one of the countries with the best domestic premium cabin products. On flights within Europe, for example, business class is just an economy seat with a blocked middle. So having more space along with great food and service is awesome.
And keep in mind this is the least premium product Qantas offers on domestic flights — their coast-to-coast A330s feature a fully flat business class product, which I'm keen to try at some point.