In 2019, plans were revealed for a massive expansion to Doha Hamad International Airport. The biggest phase of this expansion has officially been completed as of today, with the opening of the airport's new tropical garden area, known as the Orchard. This follows Qatar Airways opening a new (temporary) Al Mourjan Lounge a few days ago. Let's go over the details.
Doha Hamad Airport expansion plans
Doha's Hamad International Airport opened in 2014. The airport had an initial capacity of 29 million passengers per year, though we've known all along that there were plans to significantly increase capacity at the airport.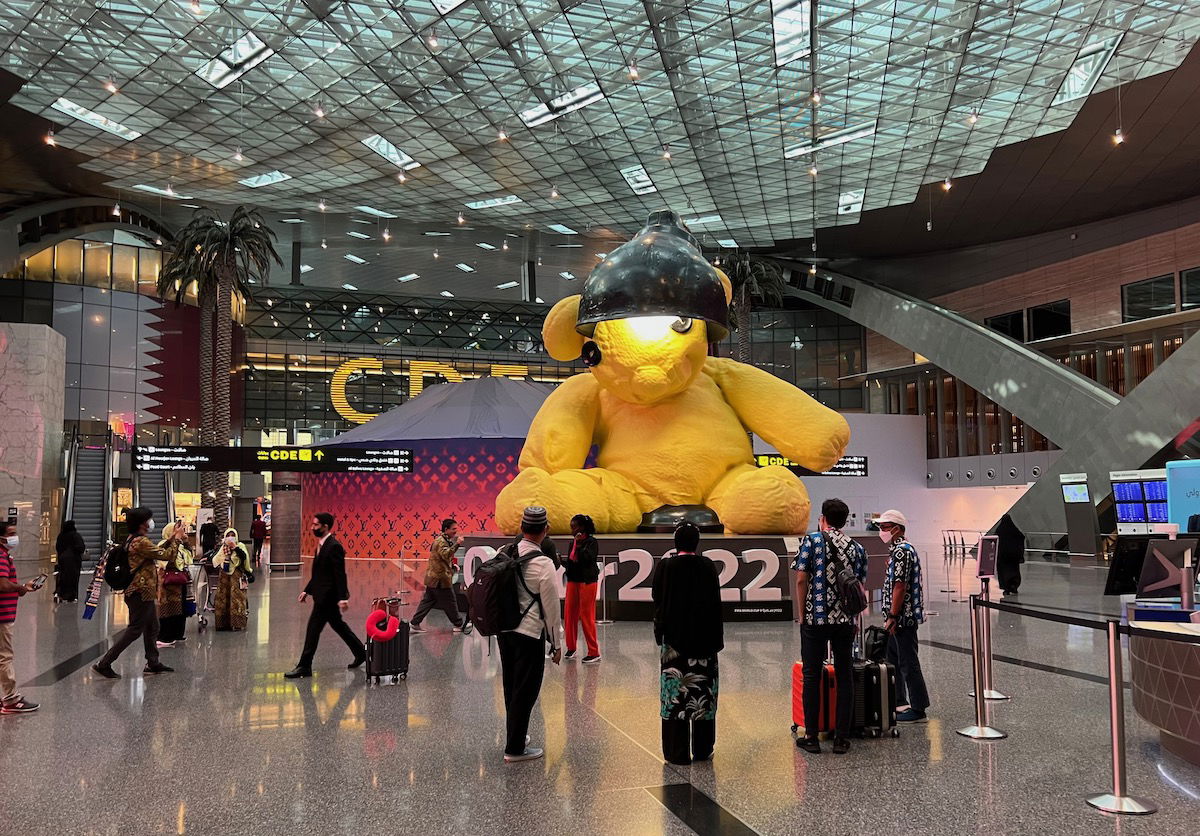 The country has been working on increasing this capacity ahead of the World Cup, and that's now a reality:
The first phase of the Doha Hamad Airport expansion has opened as of November 10, 2022, and this increases capacity to 58 million passengers per year
The final phase of the Doha Hamad Airport expansion will start in early 2023 and is expected to be completed within 2.5 years, and that will increase capacity to 70 million passengers per year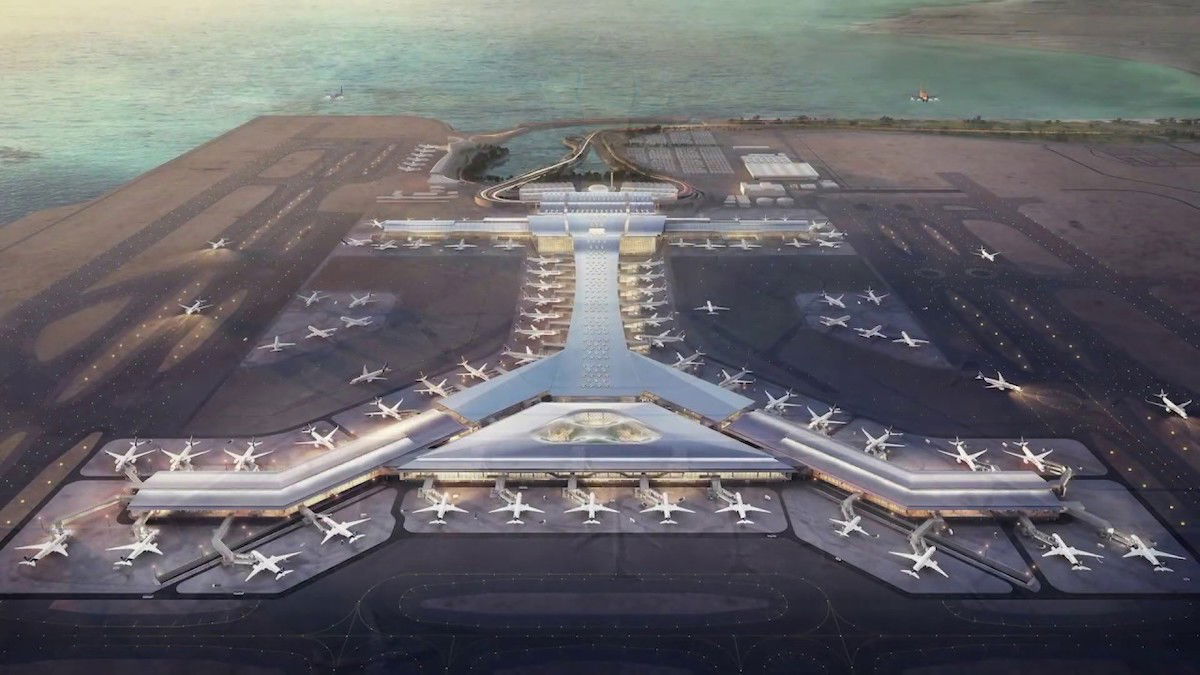 With the airport's latest expansion that just opened, passengers can expect:
Below you can see some pictures and video footage from the Orchard, given that it's now open.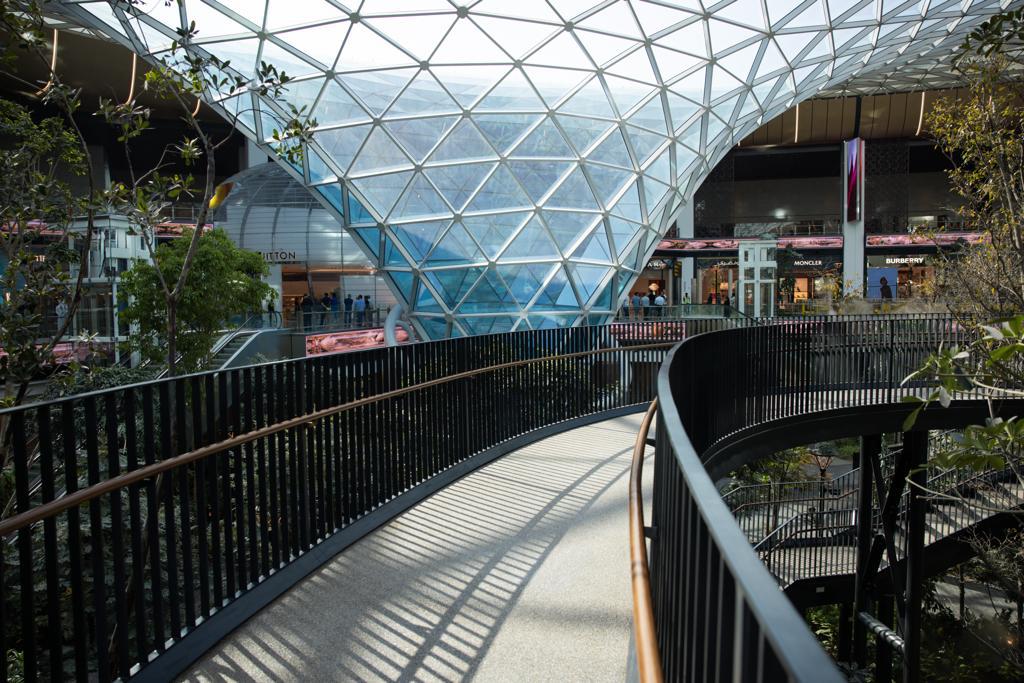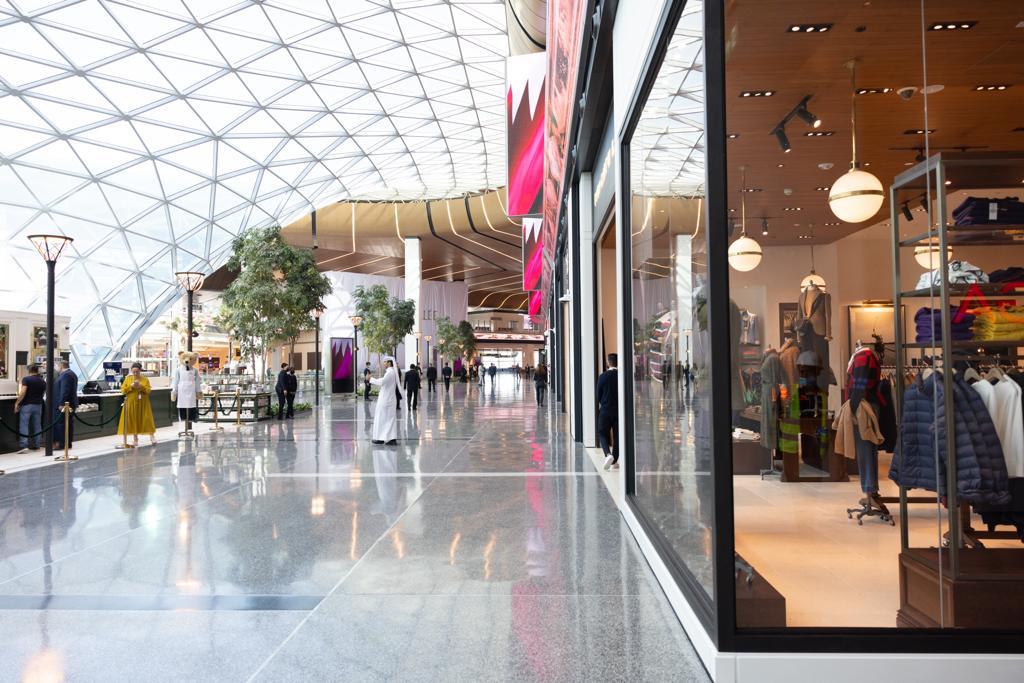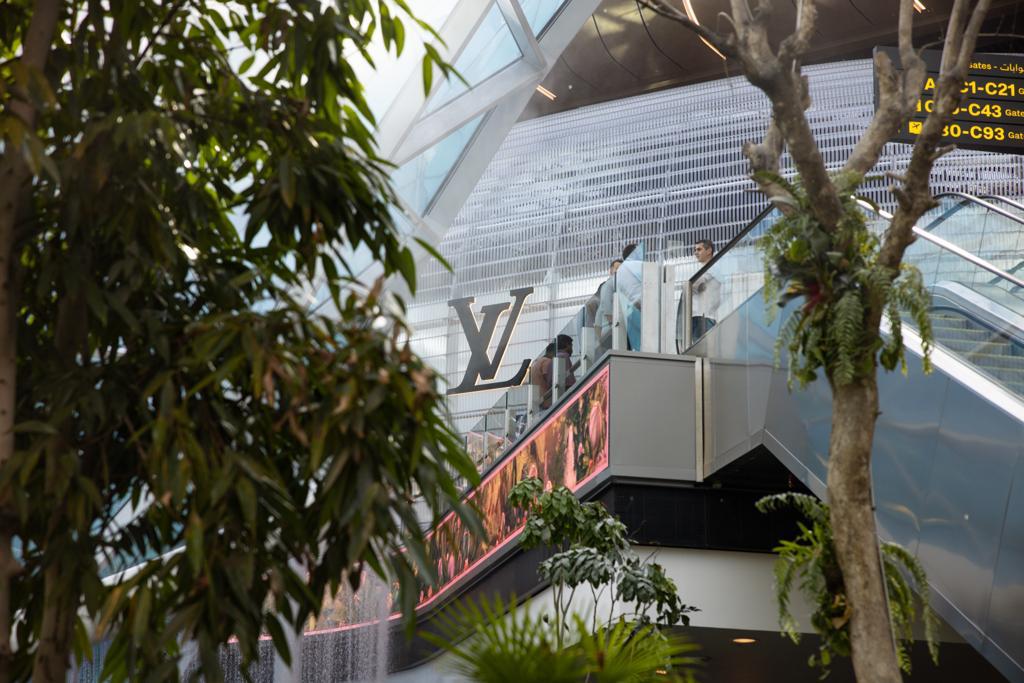 Doha Hamad Airport's Orchard indoor garden
The Orchard indoor tropical garden and waterfall concept probably looks and sounds familiar, since in 2019 Singapore Changi Airport opened The Jewel.
So, is Doha stealing Singapore's idea? Well, in 2019, Qatar Airways CEO Akbar Al Baker claimed that Singapore stole Doha's idea:
"Somebody copied our design, which was already on the table six years ago. We had individuals from that country, I will not name it, who took that and did it (themselves)."
Al Baker also pointed out that The Jewel is a shopping mall, while this is an international airport. I'm curious to check this out for myself! Based on the pictures, it sure looks pretty similar, and also really nice.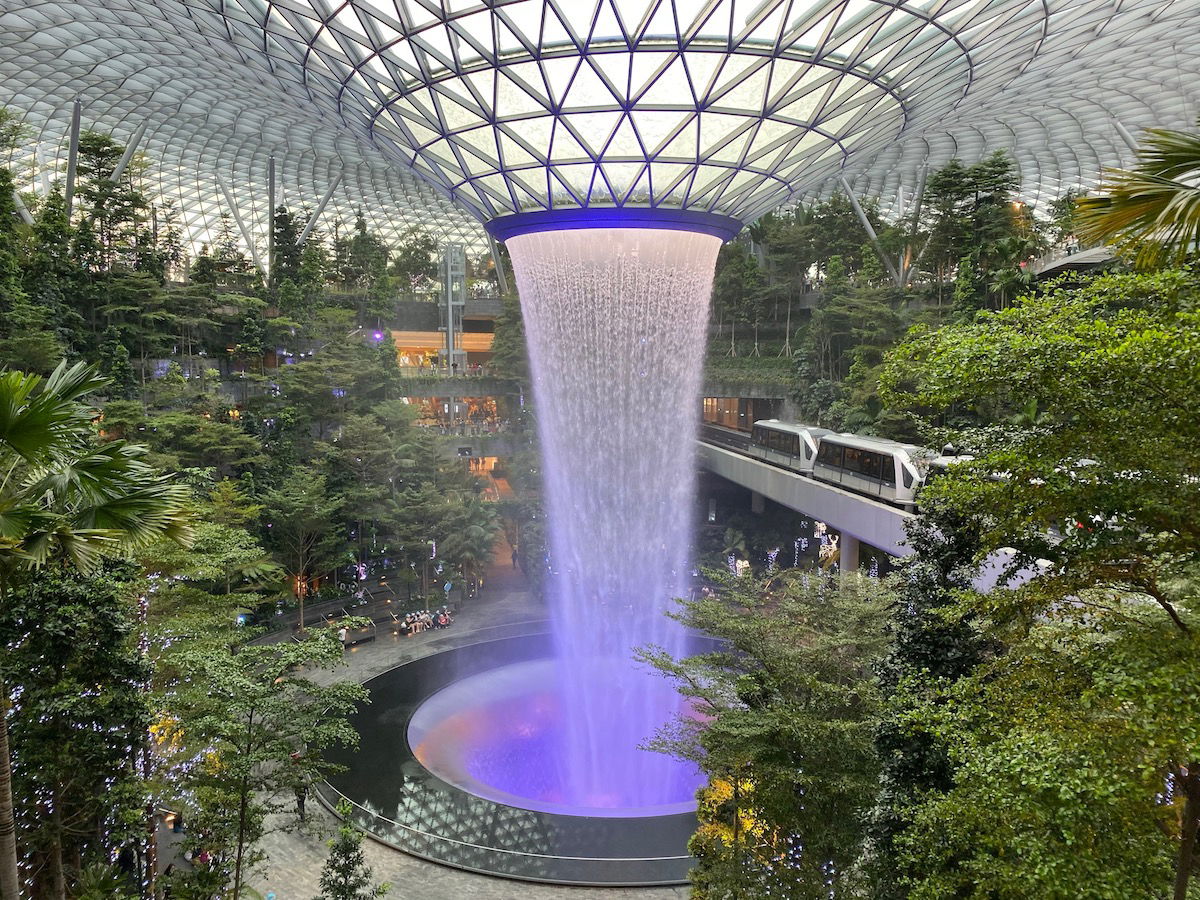 Doha Hamad Airport's new Al Mourjan Lounge
Qatar Airways' current Al Mourjan Business Class Lounge at Doha Airport is very good, though gets crowded during peak times, given the number of travelers the airline has, and how heavily banked of a hub Hamad Airport is.
As part of the expansion of the airport, we should see a new nearly 100,000 square foot Al Mourjan Lounge at Doha Airport. The lounge is expected to be above retail space, and will have views of the tropical garden.
The lounge is expected to include a spa, gym, restaurants, and a business center. Qatar Airways will keep its existing lounges, so this should all be incremental lounge capacity. For what it's worth, the current Al Mourjan Lounge is just over 100,000 square feet, so this will nearly double lounge capacity for business class passengers.
Now, there's a catch. Qatar Airways has opened a new Al Mourjan Lounge North, but it's temporary:
This also complements Qatar Airways recently opening new lounges for elite members, so lounge capacity is up quite a bit at the airport.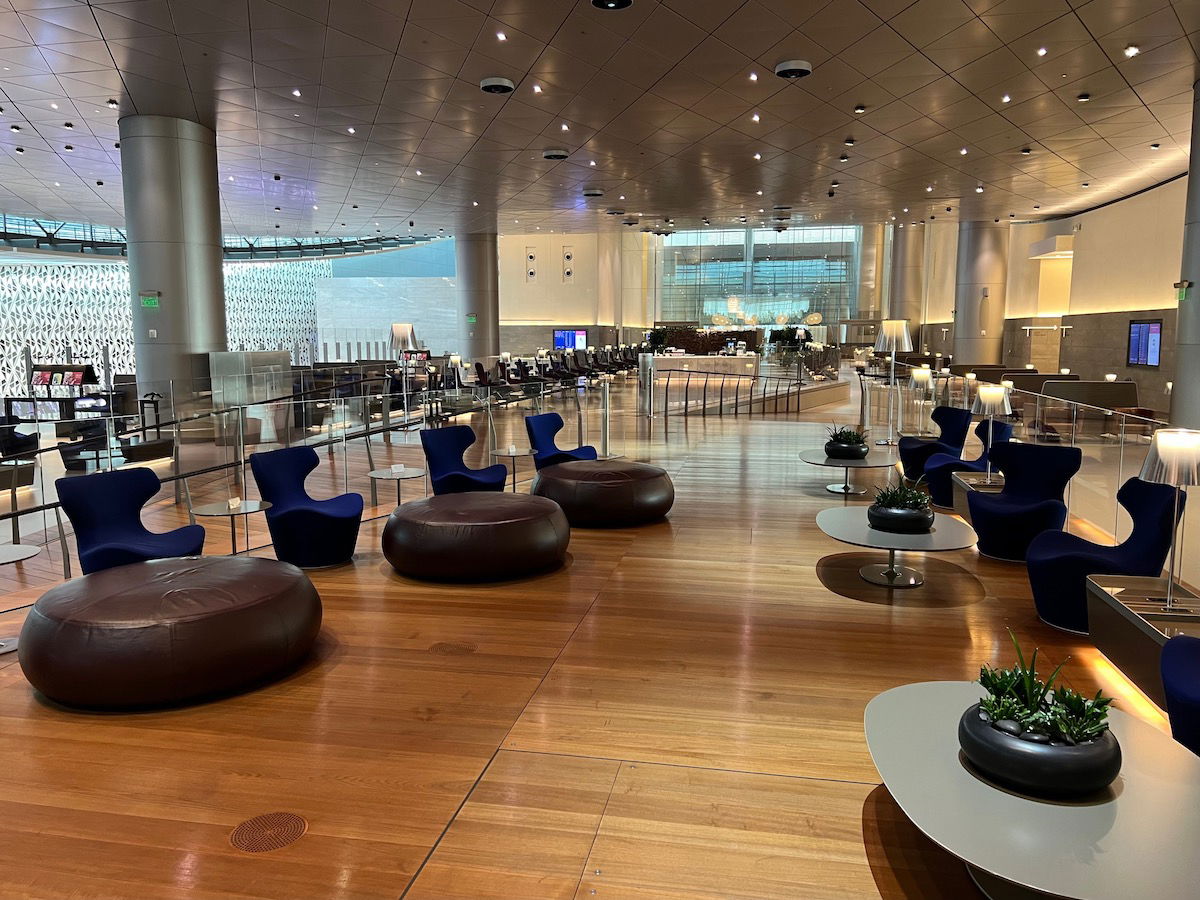 Bottom line
Doha's Hamad Airport is undergoing a significant expansion, and the biggest phase of that has just opened, ahead of the World Cup. The capacity of Doha Hamad Airport has now doubled, from 29 million to 58 million passengers per year.
We've also seen the opening of the Orchard, an indoor tropical garden, along with a bunch of new retail and dining outlets. A new temporary Al Mourjan Lounge North has also opened — this will eventually become the Platinum Lounge North, once the permanent Al Mourjan Lounge North opens.
The final phase of the expansion should open in 2025 or so, increasing the airport's final capacity to roughly 70 million passengers.
What do you make of the Doha Hamad Airport expansion?