A recently published story exposes how a former Qatar Airways cabin crew member claims he was fired and deported for wearing tinted moisturizer during a night out in Doha (thanks to @kq747 for flagging this). The details surrounding this really make me angry, and I can't imagine how unpleasant this whole experience was.
Qatar Airways cabin crew accused of being gay prostitute
On May 14, an Indonesian named Gilbert was celebrating his 32nd birthday in Doha, Qatar, with friends. He had worked as Qatar Airways cabin crew since 2016, and was enjoying dinner at the Mondrian Hotel Doha. After dinner, the group went out to another hotel bar, at around 11PM. When Gilbert took the below picture with friends, little did he know that his life was about to change…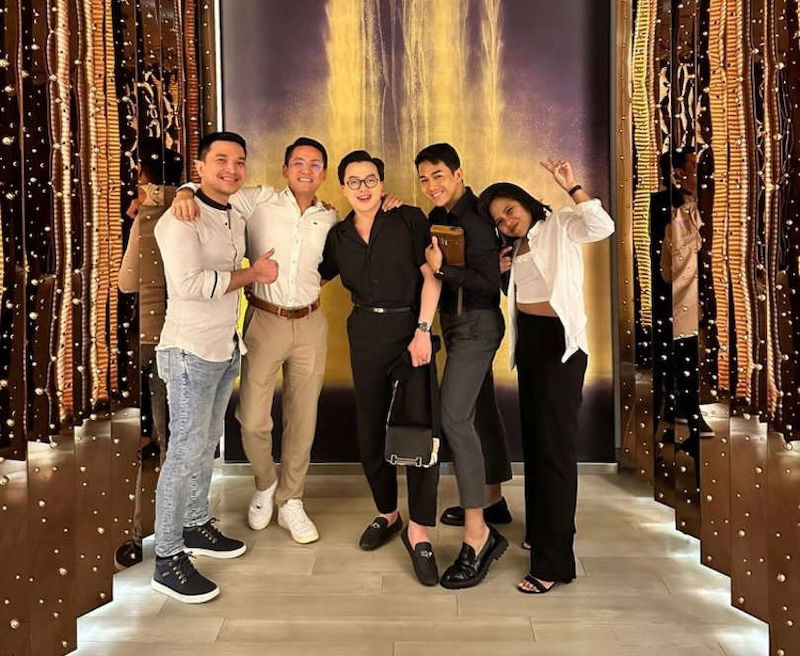 According to Gilbert, while the group was waiting for their drinks to arrive, a security guard approached them, and stated that a CID officer wanted to speak to them. CID is Qatar's Criminal Investigation Department, which is part of the police service. They were then brought to a private room behind the hotel. According to Gilbert:
Without consent, the officers wiped the faces of him and his friend with wet wipes, to remove the tinted moisturizer, and confiscated their phones and ID cards
When Gilbert and his friend asked to speak to the Indonesian embassy, the officer told them that if they refused to comply, they would be jailed
Gilbert and his friend were then brought to the police station, and Gilbert claims that "the first thing they asked me was, 'how much do you earn every night? How much if you f*** him and how much if he f*** you? I know what you're doing.'"
Without evidence, the officer accused Gilbert of prostitution, and the officer refused to believe that he had an Hermes bag and Hermes belt on a cabin crew's wage; Gilbert explained that his parents were business owners in Indonesia, and he had no need to be a prostitute
The officer then slapped him, and when Gilbert again asked to speak to the Indonesian embassy, he was told "you have no rights, this is Qatar"
After going through Gilbert's phone, they found a photo of him at Bangkok Pride, and tried to use that to suggest he was a gay prostitute
The police forced Gilbert to sign a letter written in Arabic, which he couldn't read, and also took fingerprints and mugshots
The following day, Qatar Airways informed him that he was grounded; a couple of weeks later, Gilbert and his friend were driven to Abu Samra, the border post near Saudi Arabia, where their passports were handed over to the police, and they were told that they were being deported
Gilbert was given no reason for why he was terminated from the airline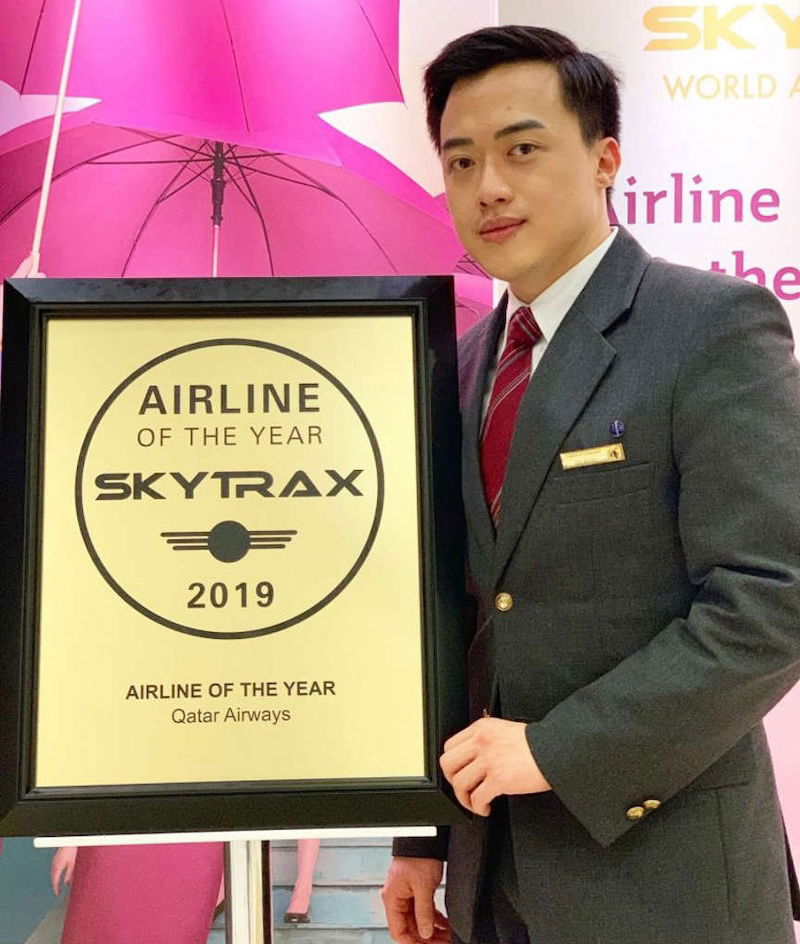 My take on this Qatar deportation story
I find stories like this to just be so deeply disappointing and sad. Every human is worthy of respect, and suffice it to say that this kind of treatment really doesn't show even a basic level of human dignity.
Furthermore, as much as some countries want to be in denial about it, there are gay people everywhere, including Qatar. We're all born a certain way, and just because some people might be closeted, doesn't mean they aren't gay.
Many Gulf countries are trying to diversify their economies by promoting global tourism, with an "everyone is welcome" mantra. For a vast majority of visitors, everything goes smoothly, and people are treated fine. But then for a small percentage of people, the experience is completely different.
For example, in 2020, Doha's Hamad Airport made headlines, after women on a flight to Australia were strip searched, because authorities wanted to determine if anyone gave birth, after an abandoned newborn was found at the airport. There was enough public outrage regarding this that the government eventually apologized.
I have so much more I could say on this topic, and maybe I'll save that for another day. Do stories like this give me pause about visiting a country like Qatar? Of course. However, I also think this is an incredibly complex topic with no right or wrong answer, and reasonable people can disagree on this. If one were to avoid Qatar, would it be over legitimate safety concerns, or on principle?
If it's based on legitimate safety concerns, how does one compare the risk of something like this happening to the risk of getting shot in the United States, when our firearm homicide rate is 77x higher than in Germany? If it's based on principle, where does one draw the line? Should I not travel to Italy, as the country strips back rights for same-sex parents? Should I not travel to a state that is limiting the reproductive choices of women? Should I stop using my Apple devices that are produced in China, with questionable labor practices?
I'm not meaning to get political here, or to minimize how terrible this situation is. My point is simply to acknowledge that there are very real safety and ethical concerns in Qatar, but also in a lot of other countries, and it can be hard to decide if and when to draw the line. I don't have to look very far from home to see intolerance and close-mindedness.
Bottom line
A former Qatar Airways cabin crew member claims he was fired from the airline and deported from the country because he wore tinted moisturizer on a night out. According to the man, the country's police stopped him at a bar, wiped his face, accused him of being a prostitute, slapped him, told him he had no rights, and made him sign a paper he couldn't read.
Obviously this is a deeply disturbing story, based on the details that we know. I also can't say I'm terribly surprised. Most Gulf countries are perfectly pleasant when things are going well, but when things go wrong, they can go very wrong…