In April 2017, Qatar Airways announced that they'd add flights to a dozen destinations in 2017 to 2018. Qatar Airways often makes claims about launching flights that end up not being true. For example, by 2018 they're supposed to launch routes to Las Vegas, San Francisco, and Santiago, though there has been no news on any of those routes actually happening.
However, one of the destinations that Qatar Airways announced at the time was Mykonos, and that is in fact happening. Qatar Airways will offer 4x weekly flights between Doha and Mykonos as of May 30, 2018. The flight will operate with the following schedule, per @airlineroute:
QR311 Doha to Mykonos departing 7:05AM arriving 12:00PM [Wed]
QR311 Doha to Mykonos 8:05AM arriving 1:00PM [Thu, Sat, Sun]
QR312 Mykonos to Doha departing 1:00PM arriving 5:40PM [Wed]
QR312 Mykonos to Doha departing 2:00PM arriving 6:40PM [Thu, Sat, Sun]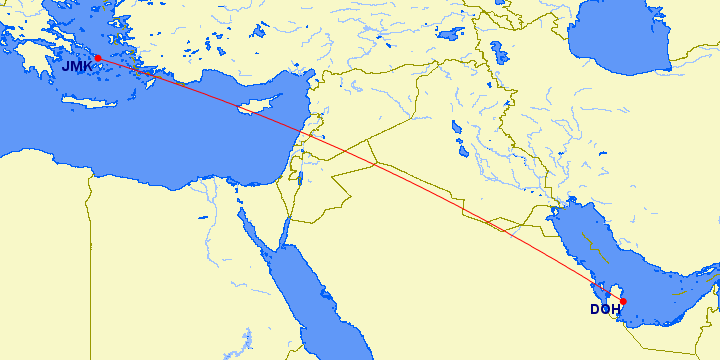 The flight will cover a distance of ~1,750 miles in each direction (that's the direct distance at least, though due to the blockade Qatar will probably be flying quite a bit more), and is blocked at 4hr55min westbound and 4hr40min eastbound.
Qatar Airways will use an Airbus A320 for the route. Some of Qatar's A320s feature fully flat beds in business class, while others just feature spacious recliner seats.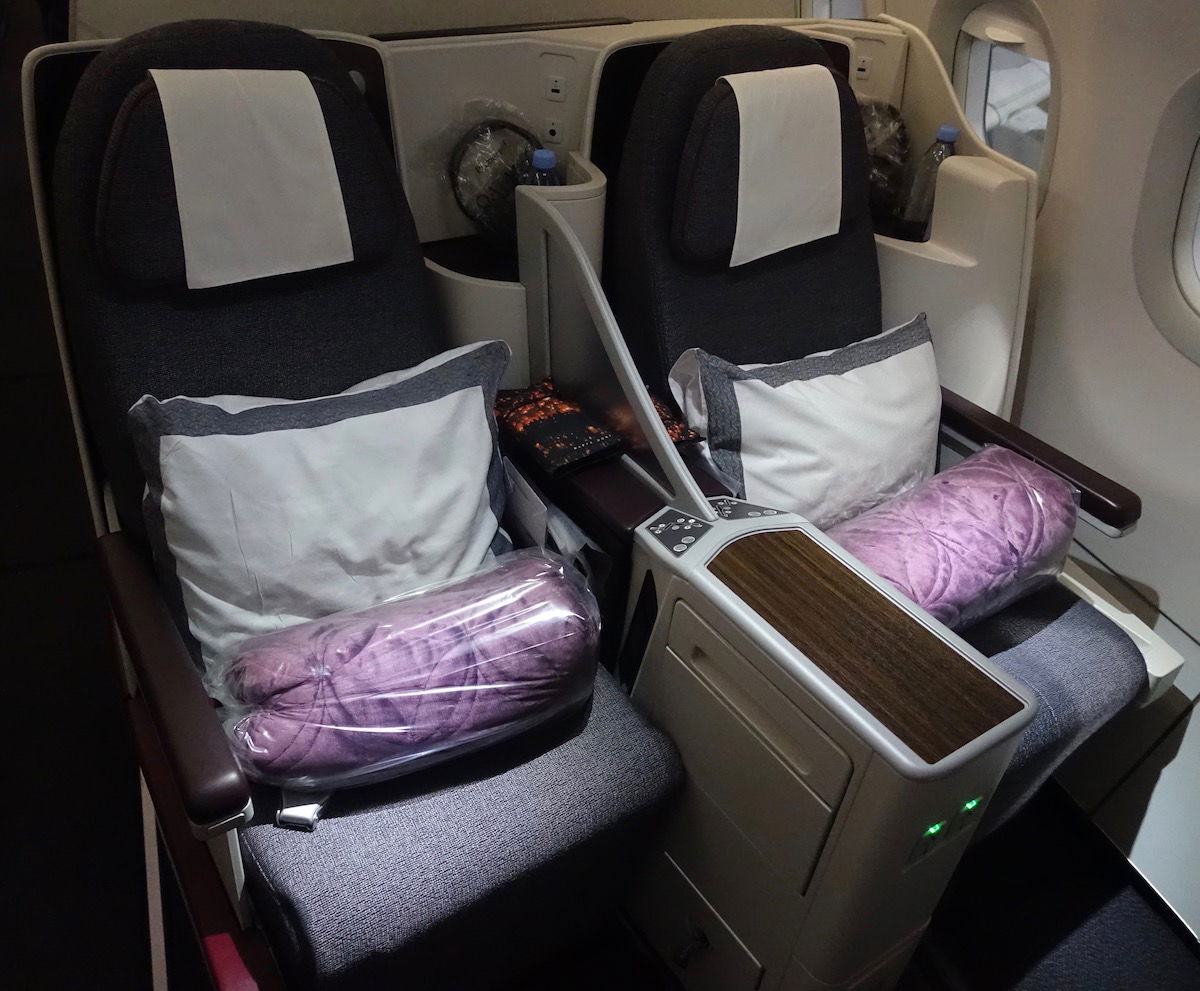 Qatar Airways A320 flat bed business class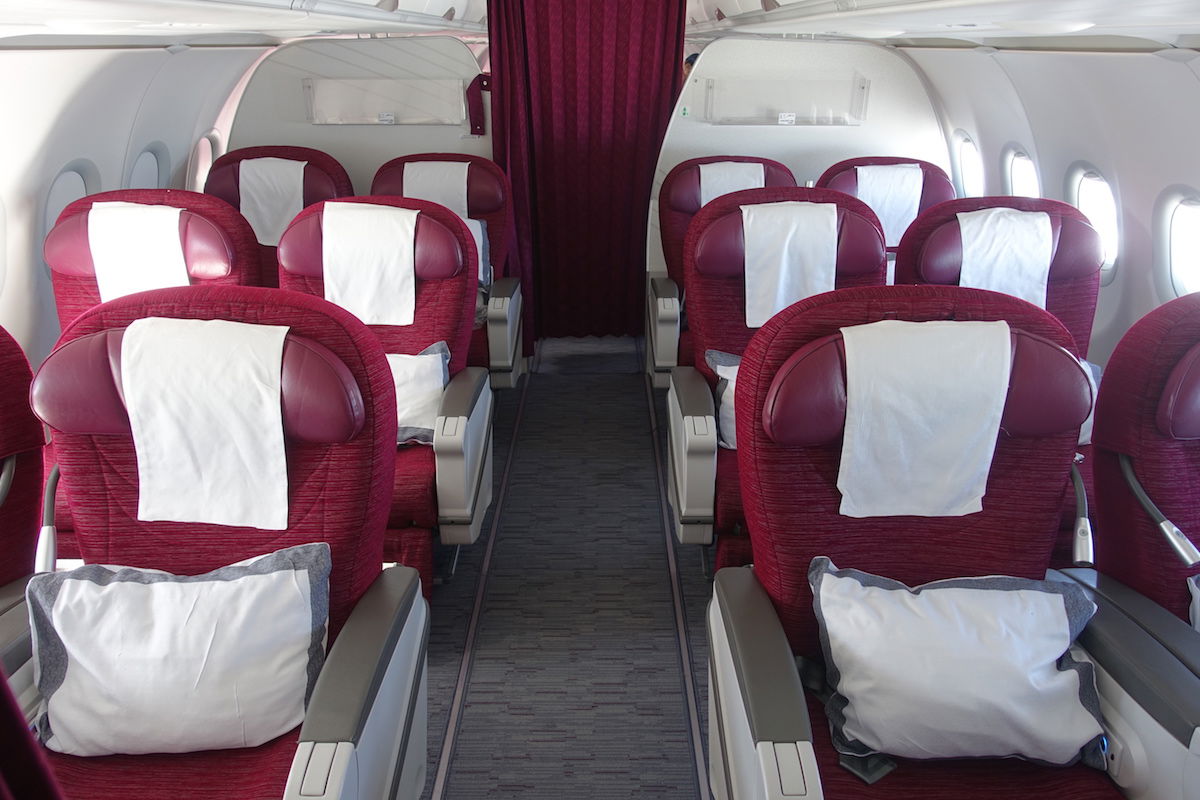 Qatar Airways A320 recliner seat business class
I figured this route was specifically worth mentioning given what a popular vacation destination Mykonos is. While several European airlines fly direct to Mykonos, the catch is that most of them just have the typical intra-Europe business class product, featuring economy with a blocked middle seat. That's not especially comfortable, especially given that some of the flights can be 3-4 hours.
So Qatar Airways may very well be the most comfortable way to get to Mykonos in the future.
If you're looking to redeem miles, Qatar Airways seems to have two business class award seats available on many dates.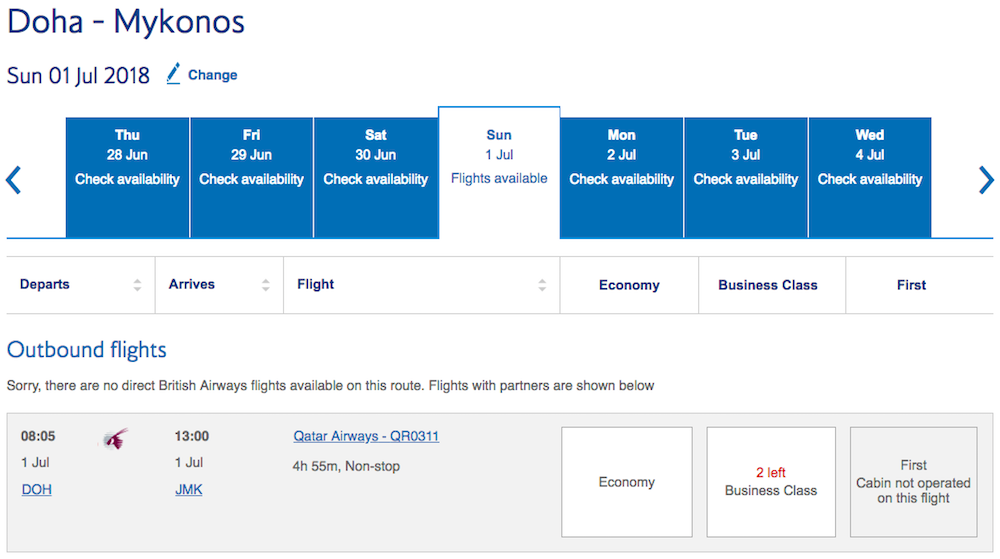 The catch is that if you're redeeming American AAdvantage miles, you won't be able to book a single award from North America or Europe to Mykonos via Doha, since that violates American's routing rules. However, if you're redeeming miles from Asia or Australia you could indeed use this flight as part of the same award, like flying Singapore to Doha to Mykonos, or Sydney to Doha to Mykonos, for example.
Qatar Airways is also known for their consistently excellent business class fares, so maybe we'll see some great Qatar Airways business class fares from the US to Mykonos via Doha.