Over the years I've had my fair share of empty first class cabins. I'd estimate that I've probably been on close to 10 international first class flights where I was the only person in the cabin. It goes without saying that it's a real treat when that happens. You typically have 1-2 flight attendants taking care of just you, so service is exceptional. For a brief moment it also gives you the feeling that you're on a private jet, only better (personally I'd rather feel like I'm on an A380 or 777 private jet than on a Gulfstream). 😉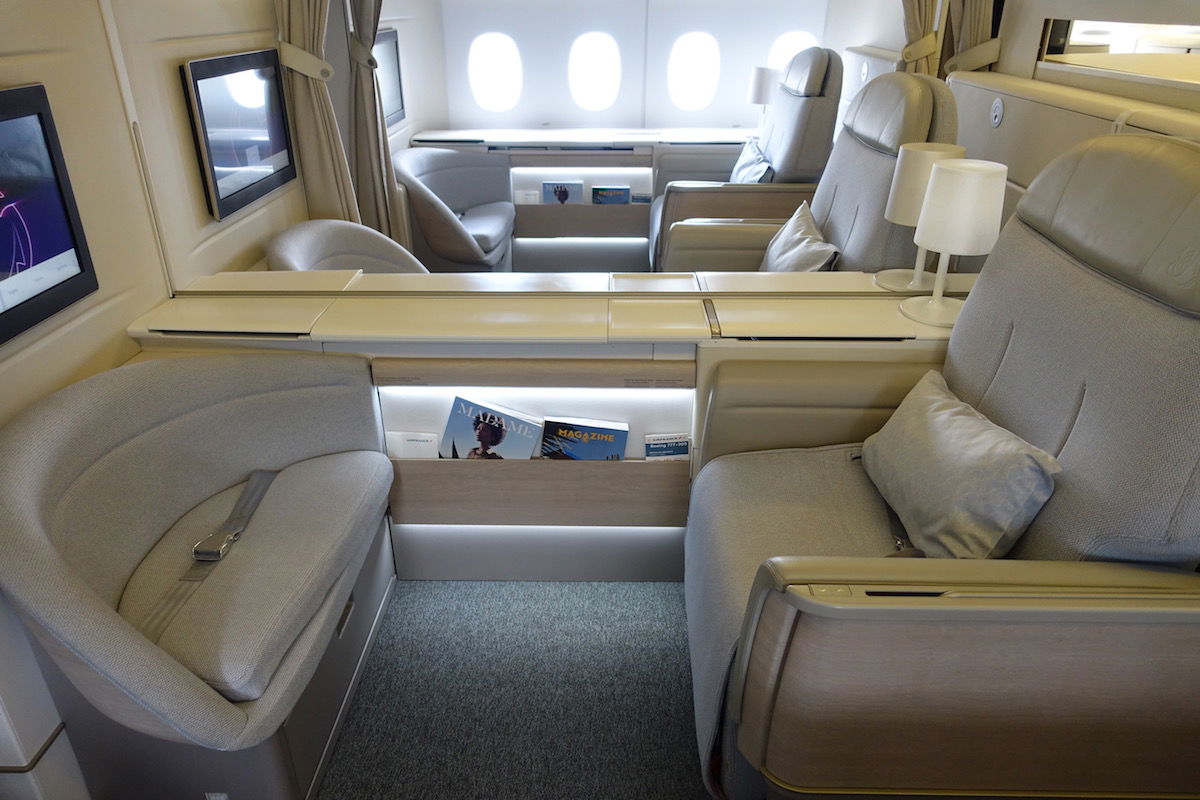 However, as far as I can remember I've never had a business class cabin all to myself. I could be wrong, but if I have, I don't remember it. It seems to me like that's much rarer, both because more people can justify paying for business class than first class, and also because business class cabins are typically larger.
Well, today for the first time I had a business class cabin all to myself. Okay, I probably wasn't as excited as I'd otherwise be given that it was just a 2.5 hour flight from Yerevan to Doha, and given that this was after a 10 hour delay. But still, there's something sort of cool about the crew saying "boarding complete," and then looking around and realizing there's no one in sight. Of course it gets even better after takeoff when the curtains are closed, and you have true privacy.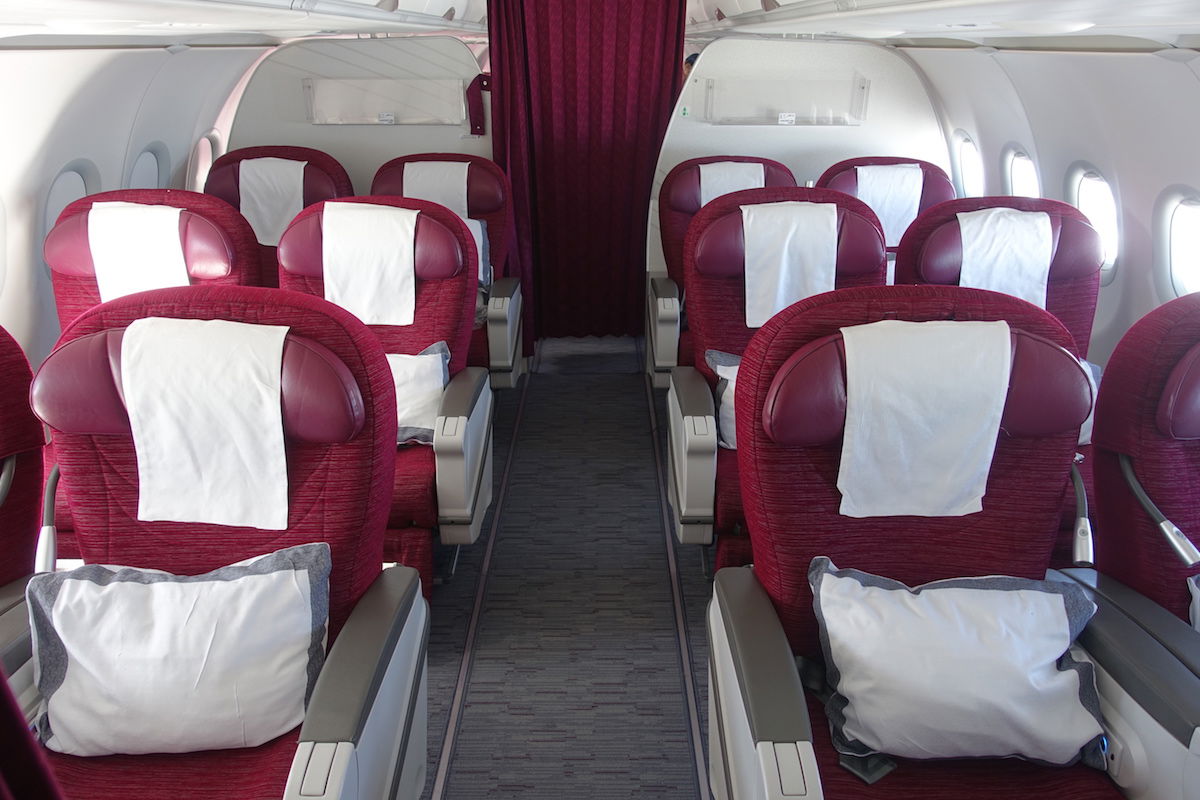 This was another flawless Qatar Airways flight. Unlike my flight from Doha to Yerevan, this flight wasn't operated by an A320 with flat beds, but rather featured Qatar's regional recliner seats. Even so, Qatar Airways offers an unparalleled soft product — dine on demand, a five course meal, two types of champagne, pre-departure drinks of choice, amenity kits, etc.
Once again, the food was spectacular. The meal started with a spicy carrot and cumin soup.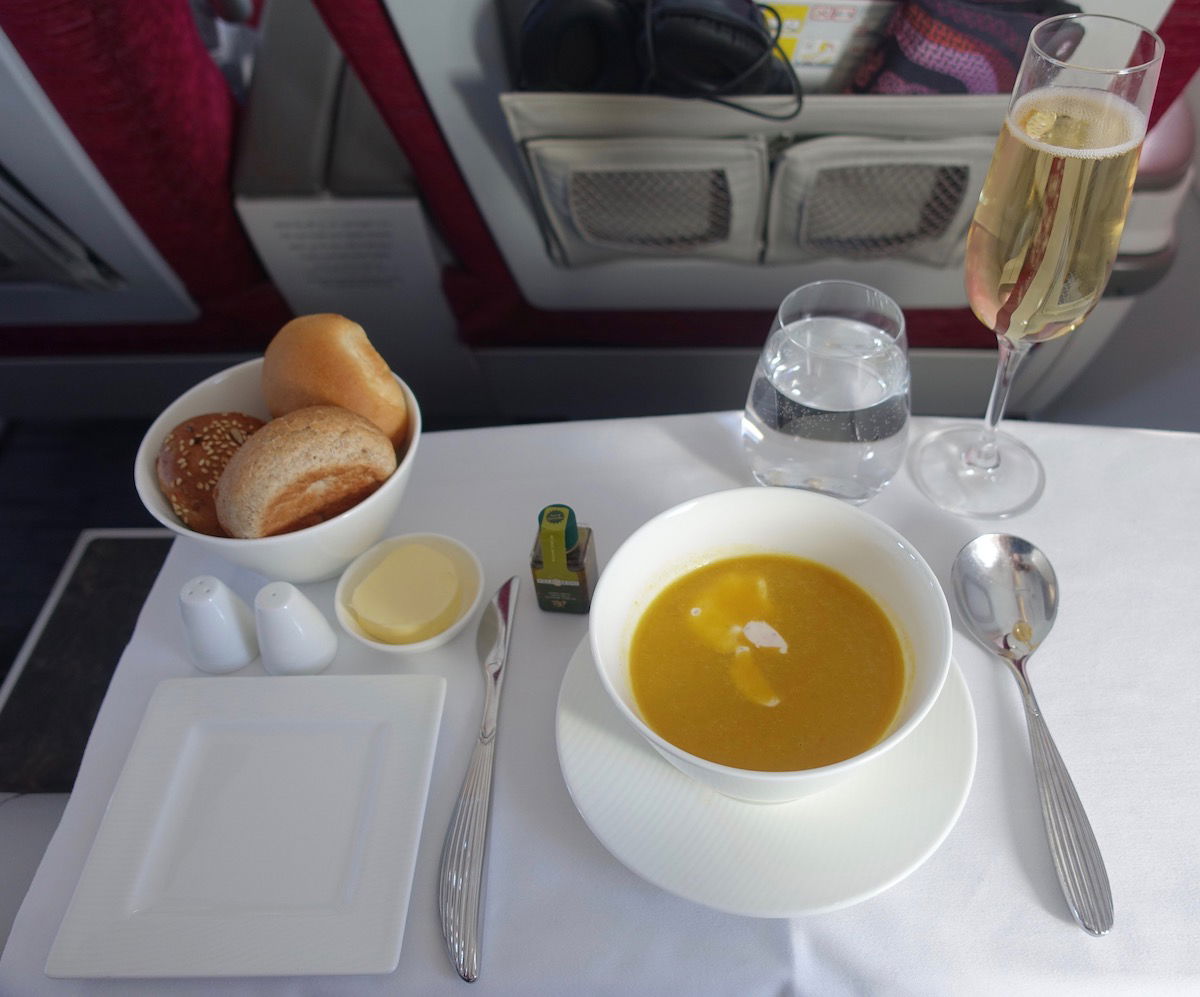 Then there was a smoked salmon and cream cheese roulade appetizer.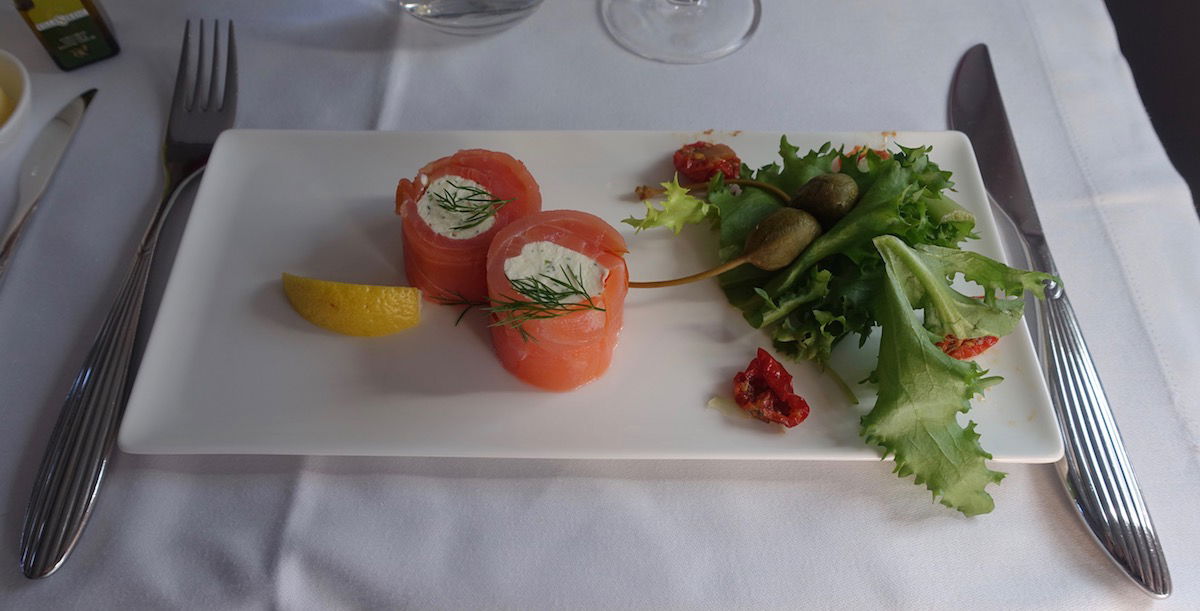 Then I had the tofu in panko bread crumbs with curry sauce as my main course.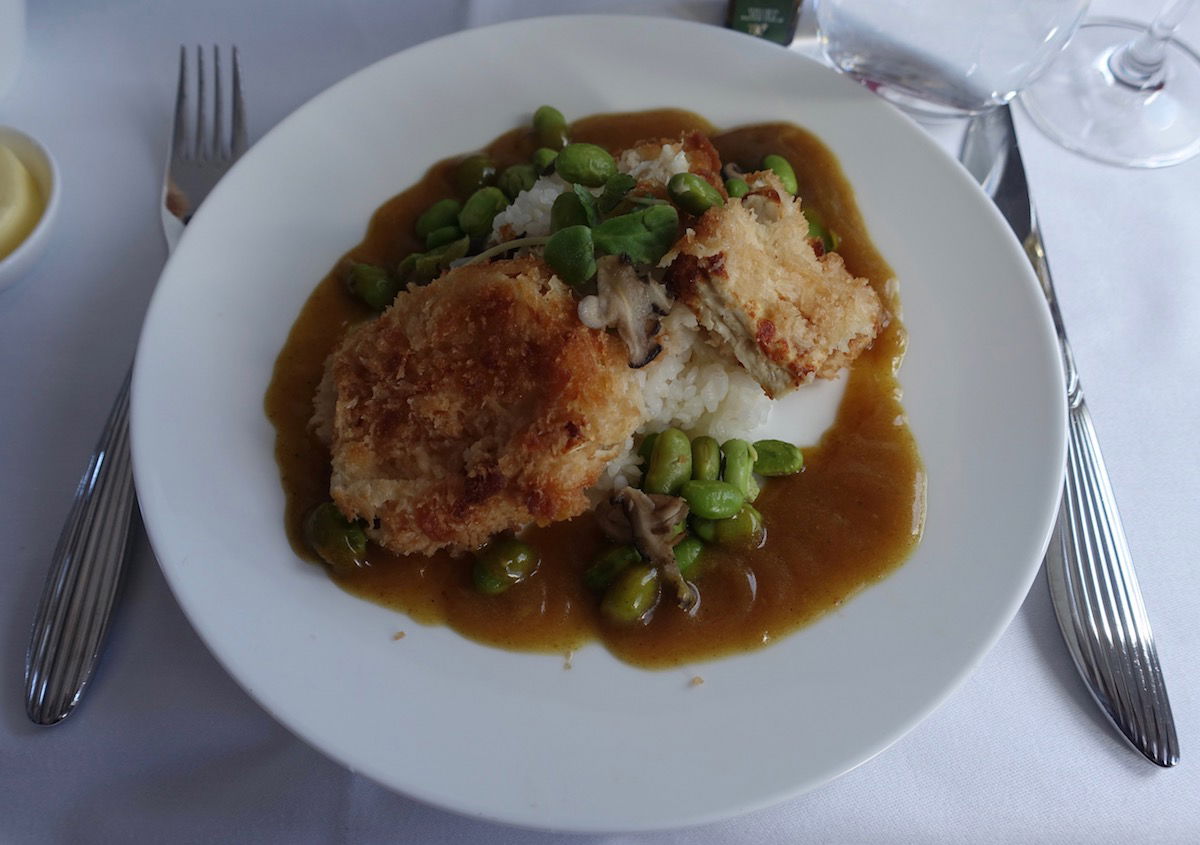 Then for dessert was a chocolate crunch with raspberry coulis.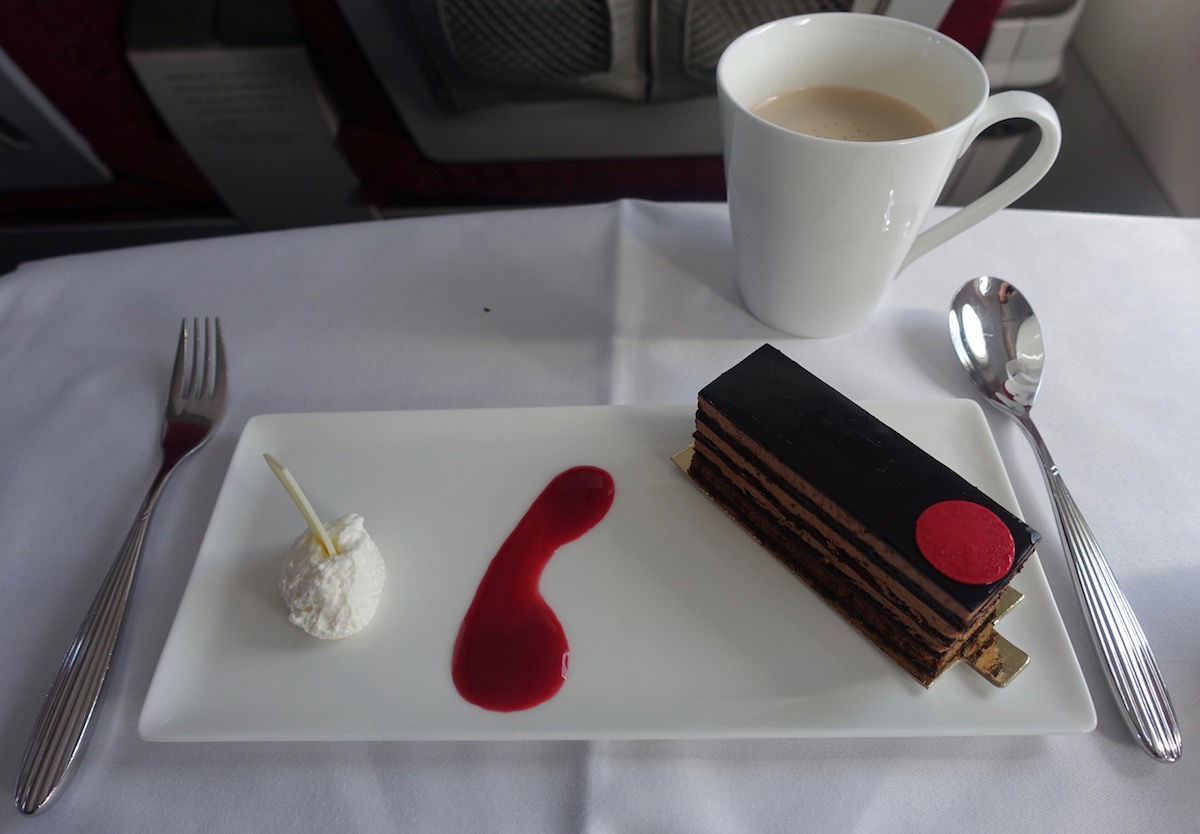 I had two flight attendants taking care of me, and they were both excellent. Fortunately they weren't too overly attentive, which can get a bit awkward when you're the only passenger, since there's no subtle way they can check on you.
The arrival experience at the airport was equally impressive. On one hand, I can't wrap my head around how Hamad International Airport just opened a few years ago, and is the self proclaimed five star gateway to the world, but I almost always seem to both arrive and depart from a remote stand here. On the other hand, Qatar Airways has separate buses for premium passengers, even if it's just you. 😉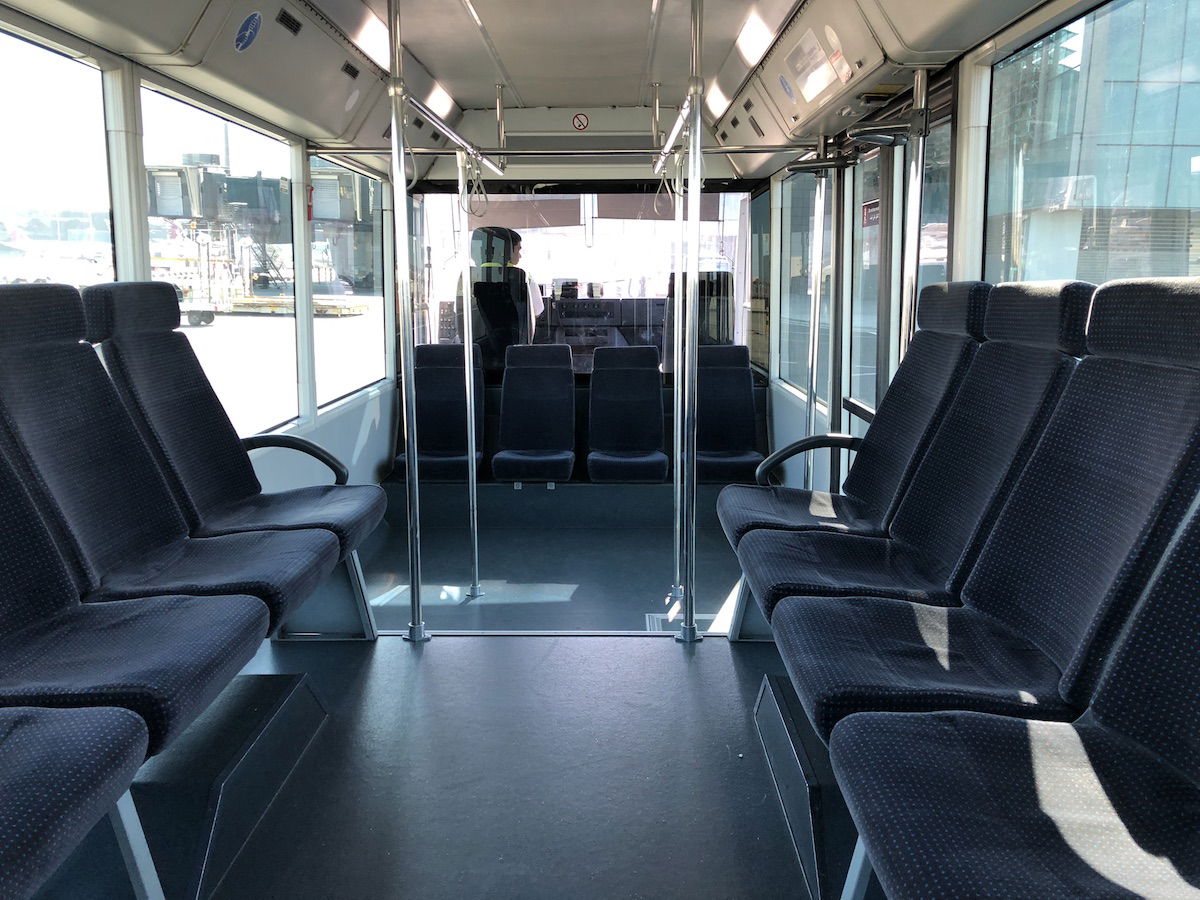 While I would have preferred my flight to not be delayed by 10 hours, it was a fantastic short flight nonetheless.
After flying with Qatar Airways it's always tough to return to the US and deal with the domestic flying grind, as the experience is just ever-so-slightly different.