Historically Qatar Airways' Privilege Club program has actively been a competitive disadvantage for the airline, which makes zero sense to me. The program hasn't been rewarding or competitive in terms of elite perks, mileage redemption amounts, and more. Well, that appears to slowly be changing, and I'm very happy to see that.
Qatar Airways reduces award prices by up to 49%
In 2018, the Qatar Airways Privilege Club award chart was massively devalued without any sort of advance notice. We're not talking about minor increases in mileage required, but rather in many cases redemption rates increased by well over 50%.
Well, Qatar Airways has just significantly lowered its award redemption rates, as the negative changes from 2018 have been undone. Qatar Airways claims it's reducing the number of miles required for awards by up to 49%, but isn't specifically acknowledging that it's simply undoing a previous award chart devaluation (which is fair enough).
As Qatar Airways Chief Commercial Officer, Thierry Antinori (who used to work for Emirates), describes this change:
"Your Qmiles now take you further when you travel with us on medium, long and ultra-long haul flights. We have increased their power in an important effort to ensure that our valued Qatar Airways Privilege Club members will be amply rewarded for their loyalty. This step is a part of the wider transformation of our loyalty programme that has seen a number of enhancements this year – with more exciting changes to follow in the coming months. Our aim is to establish and cement ourselves as the leading airline loyalty programme in the Middle East and among the best in the world."
It sounds like we should expect more changes, which is exciting.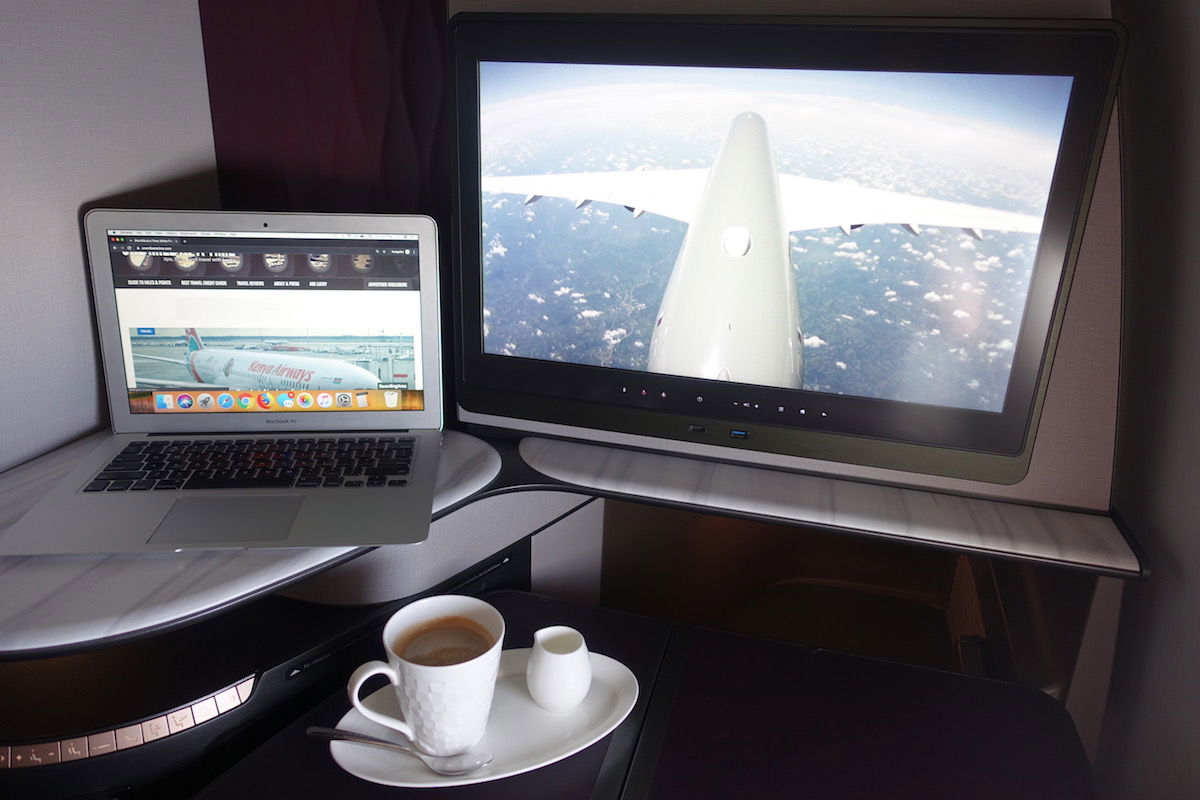 Qatar Airways has significantly lowered award redemption rates
Qatar Airways is finally trying with loyalty
I'm impressed that Qatar Airways is finally realizing the value in trying to run a compelling loyalty program. Significant reductions to award amounts are only one of the positive changes that we've seen lately:
These are all positive changes in the right direction. My hope for Privilege Club is that it can actually turn into a program that's worth being engaged in even if you fly on a mix of oneworld airlines. I'd absolutely consider earning oneworld Emerald through Privilege Club if the perks were right.
There's no reason this couldn't be possible, but the program isn't quite there yet.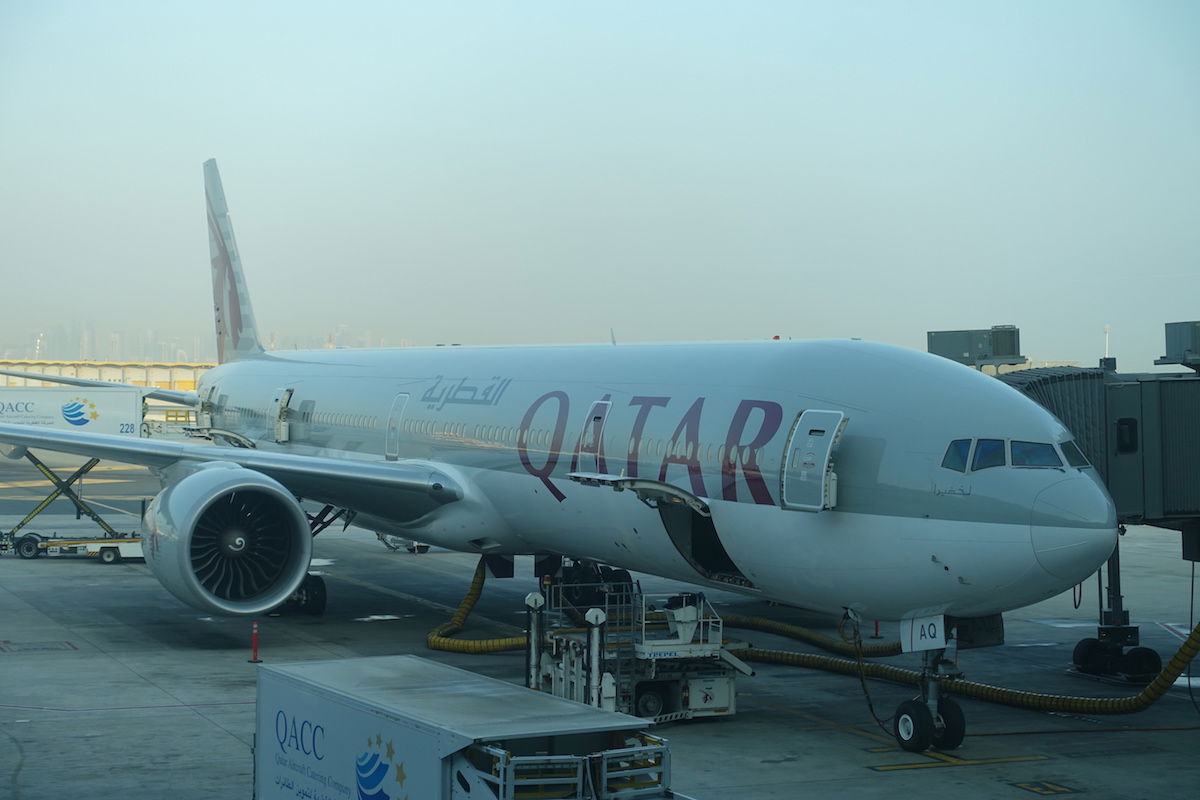 Qatar Airways has also eliminated junk fees on award tickets
What are Qatar Airways' redemption rates like?
Qatar Airways doesn't have an award chart, but rather you can find award redemption rates by going through the award calculator. What are rates like now for Qatar Airways flights? Just to give some random examples for travel to & from the US:
A one-way US to Doha award costs 35,000 miles in economy or 70,000 miles in business class
A one-way US to Delhi award costs 40,000 miles in economy or 80,000 miles in business class
A one-way US to Maldives award costs 42,500 miles in economy or 85,000 miles in business class
A one-way US to Bangkok award costs 47,500 miles in economy or 95,000 miles in business class
A one-way US to Auckland award costs 60,000 miles in economy or 120,000 miles in business class
Note that Qatar Airways Privilege Club is transfer partners with Citi ThankYou, but not with any of the other major transferable points currencies.
So, is it now worth booking Qatar Airways awards through the Privilege Club program? I have a few general thoughts:
While redeeming through American AAdvantage is largely still the best deal, this is a great alternative for those with Citi ThankYou points rather than American AAdvantage miles (since AAdvantage isn't transfer partners with any major transferable points currency)
Qatar Airways allows more creative routings through its own program — for example, you couldn't book Los Angeles to Doha to Auckland as a single award through American AAdvantage, while you can through Qatar Airways Privilege Club
Previously Qatar Airways Privilege Club was a program worth avoiding at almost all costs for redemptions, while that's no longer the case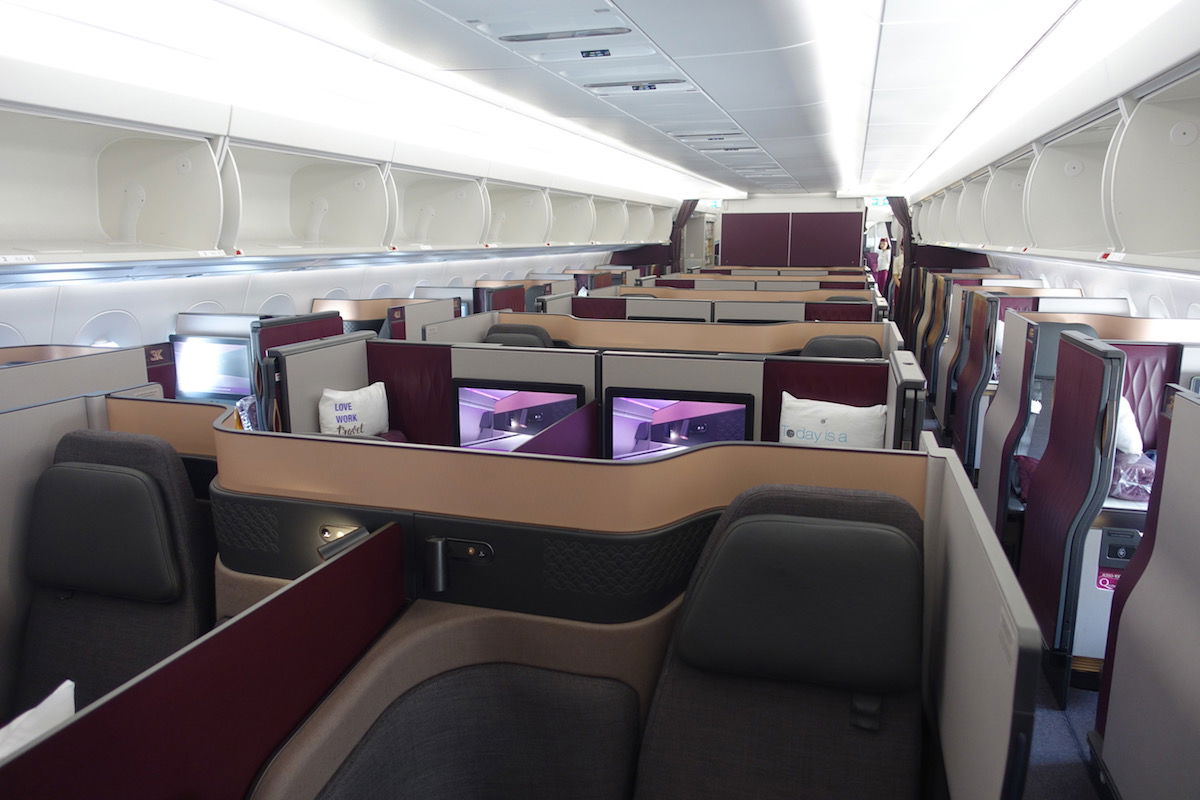 Fly Qsuites originating in the US starting at just 70,000 miles
Bottom line
Qatar Airways Privilege Club is finally making some significant improvements, undoing most of the negative changes we've seen from the program in the past couple of years. Privilege Club has now eliminated its award booking fees and lowered award costs back to 2018 levels.
With these changes, it can be worth booking awards through Qatar Airways Privilege Club once again, which is a great option for those with Citi ThankYou points.
Here's to hoping that Qatar Airways Privilege Club continues to improve, because there's so much untapped potential with the program, in my opinion.
What do you make of these Qatar Airways Privilege Club program changes?